Welcome to Day 2 of Generate and good morning from Houston! I'm keeping tabs on the big CERAWeek energy conference here, but on the lookout for action in Washington too, where sometime this week Donald Trump is expected to issue an executive order to begin attacking his predecessor's big carbon emissions rule for power plants. Tips and feedback to ben@axios.com. Let's dive in ...
https://www.axios.com/newsletters/axios-generate-03c95aa1-78d6-4af7-92e1-7e77836a6343.html?chunk=0#story0
Why Trump can't claim credit for Exxon's Gulf push—but did anyway
The first person from President Trump's team to talk to the big CERAWeek conference will be EPA chief Scott Pruitt on Thursday, but Trump himself offered his own spin on what's happening in the oil-and-gas industry yesterday.
The White House claimed credit for Exxon's announcement that it's investing $20 billion (some of which began a few years back) in a suite of refining, petrochemical and liquefied natural gas projects along the Gulf Coast. The company says it's creating around 45,000 construction and permanent jobs. "President Trump made a promise to bring back jobs to America. The spirit of optimism sweeping the country is already boosting job growth, and it is only the beginning," the White House said, while Trump tweeted a shorter version and even made a video touting the investment as the result of "our policies."
What we're hearing: Analysts point out that investments on this scale were set in motion well before election day, and that it's a logical business move to capitalize on massive shale oil and gas resources that Exxon and other companies are developing in the region. Exxon itself noted that the U.S. shale boom is spurring growth of downstream industries. The Houston Chronicle reports that "nearly all the projects ... were underway or announced before the election."
Trump's taken credit for deals that were already underway, and the oil price recovery is sending new investment into the Texas shale patch and industries that use the resources just as Trump's administration is getting off the ground. The White House will probably have more chances to claim the industry's wins as his own and get a political lift; the Wall Street Journal reports that Chevron is expected to unveil new plans this week.
Nonetheless, there is optimism in the industry that Trump will help with easing delays and removing administrative hurdles to pipelines (like the Dakota Access line he already approved) and other infrastructure projects.
https://www.axios.com/newsletters/axios-generate-03c95aa1-78d6-4af7-92e1-7e77836a6343.html?chunk=1#story1
Big today at CERAWeek: Peter Thiel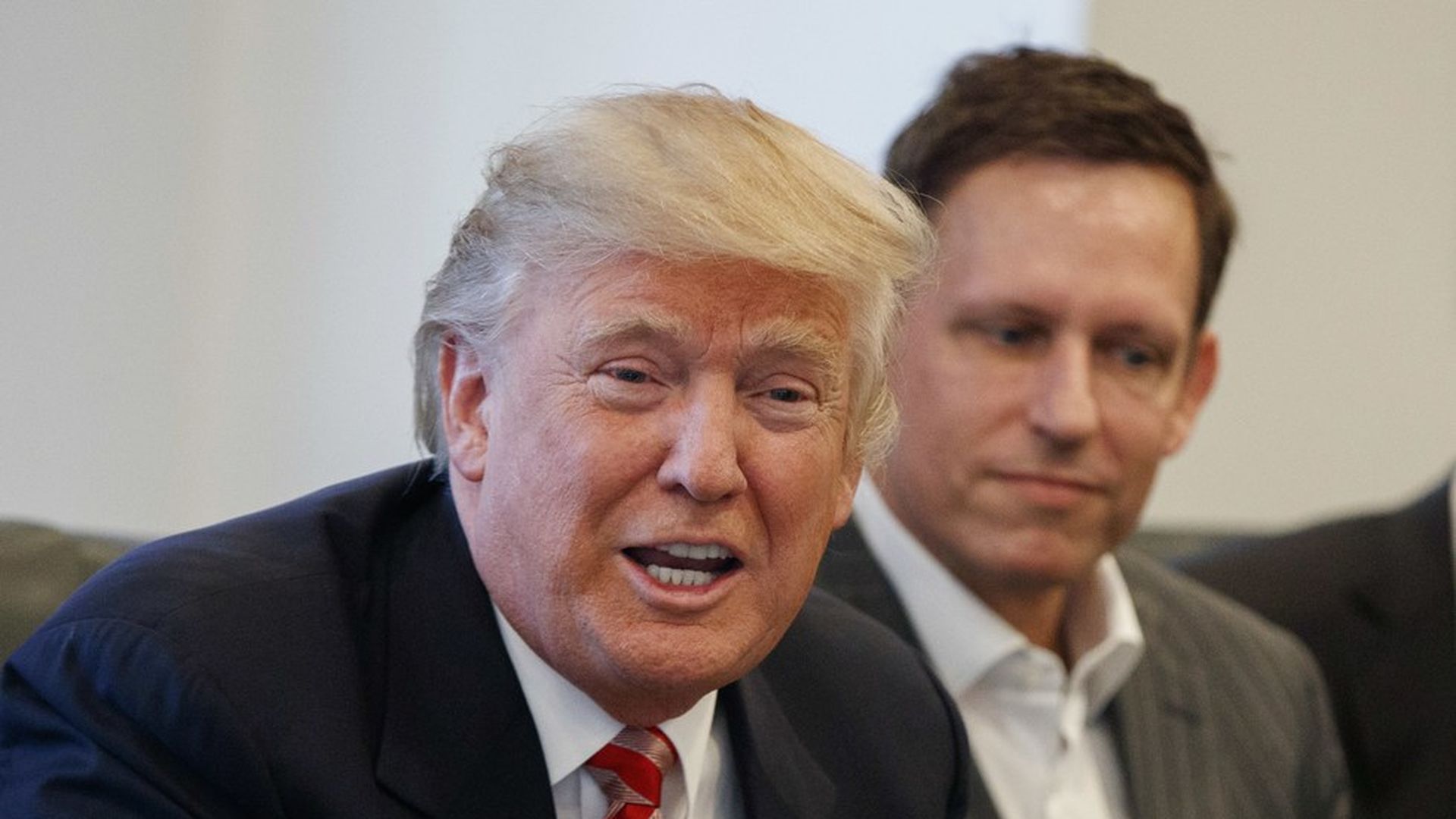 Conference-goers looking for the view from Trump's brain will be watching the dinner address by Peter Thiel, the billionaire tech entrepreneur who backed Trump and now has become influential in his orbit.
Thiel's own views on energy have been a little tough to pinpoint. He's funded clean energy ventures but dissed the sector too. He's expressed skepticism about the scientific consensus on global warming while pushing advanced new nuclear reactor technologies as the best weapon against climate change.
Today's lineup also features a slew of powerful people in the oil world. Among them:
Saudi Arabian energy minister Khalid A. Al-Falih
BP CEO Robert Dudley
ConocoPhillips CEO Ryan Lance
Indian oil minister Dharmendra Pradhan
OPEC Secretary General Mohammad Sanusi Barkindo
José Antonio González Anaya, the CEO of Mexican state oil giant PEMEX
Iraqi oil minister Jabar Ali Hussein Al-Luiebi
https://www.axios.com/newsletters/axios-generate-03c95aa1-78d6-4af7-92e1-7e77836a6343.html?chunk=2#story2
UN still waiting for Trump decision on climate pact
Top United Nations officials: they're just like us. Nobody outside the administration—and maybe inside it either—knows at this point what will become of Trump's campaign pledge to abandon the Paris climate pact. UN climate chief Patricia Espinosa said Monday evening that she hasn't gotten any signals from Trump-world either. After unsuccessfully trying to get a meeting in Washington with Secretary of State Rex Tillerson recently, it sounds like she's giving the administration some space.
"I think it is very clear that they need time to make their discussions, and to make their considerations," she told reporters on the sidelines of the conference.
The UN message: Onstage, Espinosa said the oil industry is making strides on low-carbon energy. "There are really many oil companies that have embraced this agenda," she said, later adding: "We are still not there in making this part of the DNA of the industry, but clearly we are moving in the right direction."
Our thought bubble: Whether or not this was her intent, highlighting the industry's work on global warming and major companies' support for Paris underscores how walking away from the deal would make Trump an outlier who sits to the right of even some huge fossil fuel behemoths.
And to save the deal, here's a quick Reuters story about EU foreign ministers pledging to "reinvigorate EU climate diplomacy"
https://www.axios.com/newsletters/axios-generate-03c95aa1-78d6-4af7-92e1-7e77836a6343.html?chunk=3#story3
Industry's appeal to Trump on trade
The Globe and Mail catches an early trend at the CERAWeek industry gathering: "In separate sessions, Enbridge Inc. chief executive Al Monaco and Exxon Mobil Corp.'s Darren Woods argued industry and consumers are best served by open markets and free trade."
Another interesting tidbit in their piece is that another pipeline apparently won't be touched by Trump's order to spur use of American steel in pipeline projects in the U.S. (which already won't cover Keystone XL). Pipeline giant Enbridge is seeking to expand an existing line from Alberta that runs into the U.S. CEO Al Monaco "said he is confident that project won't be affected by President Donald Trump's executive order to require U.S. steel to be used in U.S. pipelines."
https://www.axios.com/newsletters/axios-generate-03c95aa1-78d6-4af7-92e1-7e77836a6343.html?chunk=4#story4
Trump's Russia controversy surfaces in Houston
The controversy over President Trump's relationship with Russia made an appearance in Houston when Russian energy minister Alexander Novak fielded a question about whether he's had any contact with representatives of the Trump campaign or Trump administration over the last year, and whether sanctions were discussed.
"We haven't had any contacts," he said. Novak declined to offer a direct answer when asked whether the political controversy in the U.S. will make it more difficult to get sanctions imposed by the U.S. under President Obama lifted, but suggested the sanctions are counterproductive. "We have a lot of unused potential in the area of synergy and cooperation in energy," he said.
Why it matters: The controversy over Russia's role in the 2016 election and the Trump administration's contacts with the Putin regime are following Trump and the Russians around everywhere. The sanctions imposed by the Obama administration have thwarted some of Exxon's work in Russia, where former CEO and current secretary of State Rex Tillerson aggressively pursued major projects.
https://www.axios.com/newsletters/axios-generate-03c95aa1-78d6-4af7-92e1-7e77836a6343.html?chunk=5#story5
New gig for familiar green name
Plenty of enviro journalists know Liz Purchia Gannon, an ex-spokeswoman for Obama's EPA who lately has been helping former EPA chief Gina McCarthy push back against Trump's agenda. Now Gannon's co-founding a new communications and advocacy shop Riff City Strategies that launches this week. She's working with staffers for former San Francisco Mayor Gavin Newsom (including her brother Brian). Oh, and she's got something new for activists: Grist has published tips from Liz on climate messaging in the Trump era.
https://www.axios.com/newsletters/axios-generate-03c95aa1-78d6-4af7-92e1-7e77836a6343.html?chunk=6#story6
This is cool to watch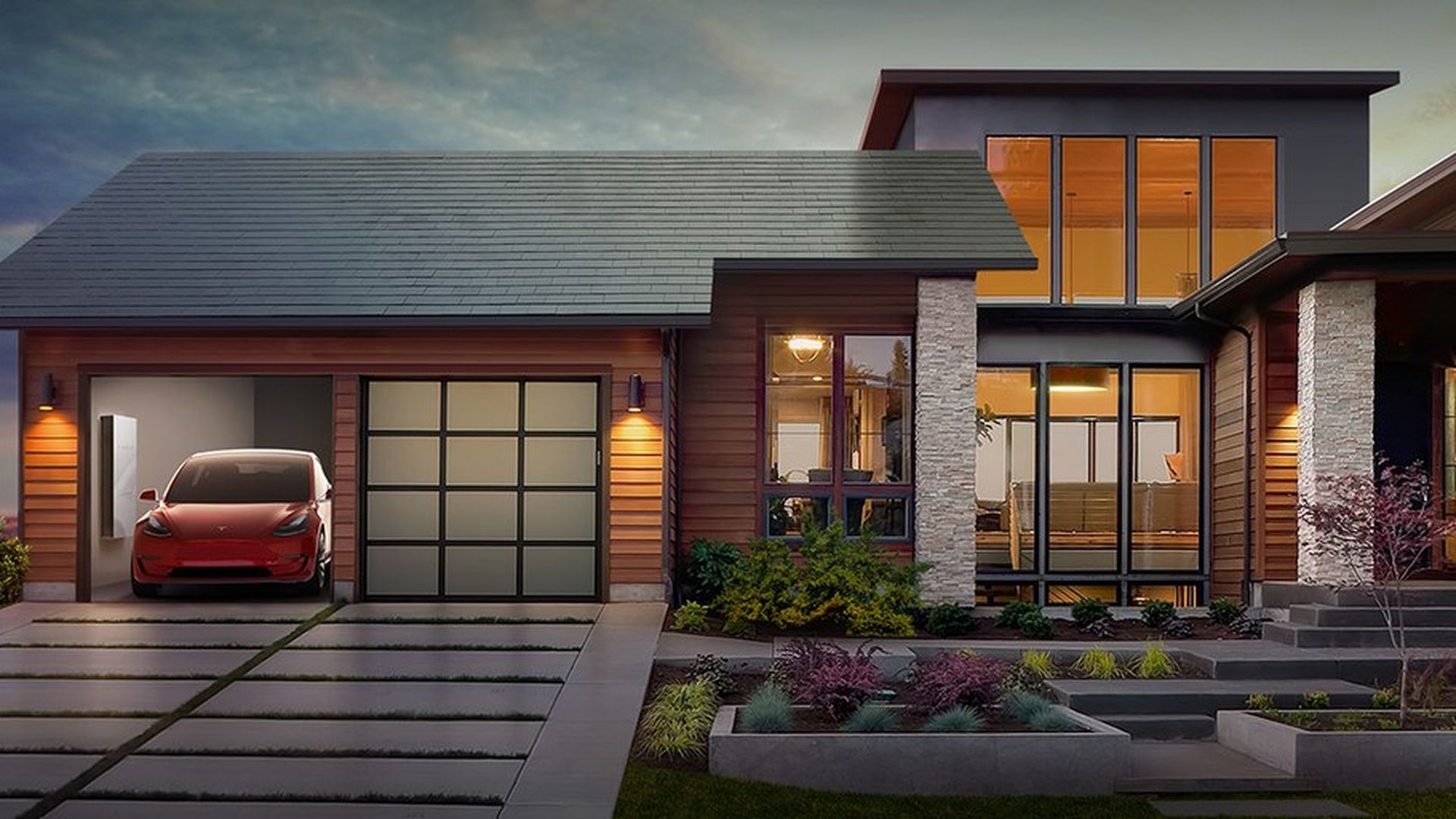 Business Insider is up with a short video on Tesla's solar roof product that's launching later this year.
And more on Tesla? Greentech Media has you covered with a detailed look at the company following its 2016 earnings report.