Axios Generate
July 14, 2017
Good morning and happy Friday! Let's celebrate with some dated pop music GIFs as we head into the weekend . . .
What the House climate vote does and doesn't mean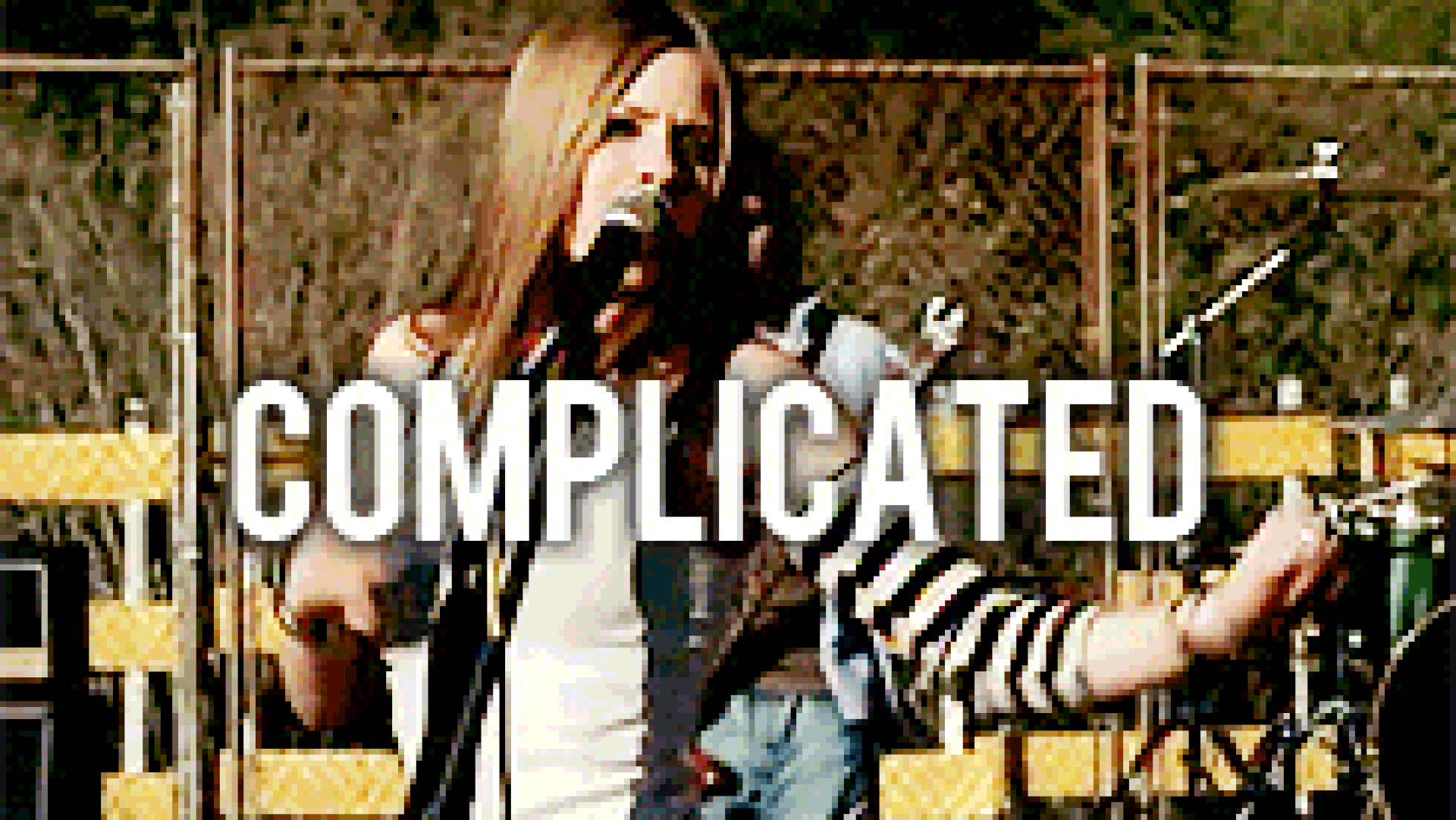 Forty-six House Republicans joined Democrats Thursday to protect language in defense policy legislation that calls climate change a "direct threat" to national security and requires new Defense Department analysis of its effect on the military.
Why it matters: Bipartisanship on climate has been in short supply for years in the Beltway, and Thursday's vote provides a lift for advocates hopeful that Republican views on the importance of global warming are shifting.
Reality check: There's still a massive gulf between the parties on climate change, and scant evidence that GOP lawmakers or the White House are open to the emissions-cutting policies that many Democrats support, such as direct regulation of industrial greenhouse gas emissions or the implementation of carbon taxes.
Read more here.
From Amy's notebook: On climate deal, using words to say nothing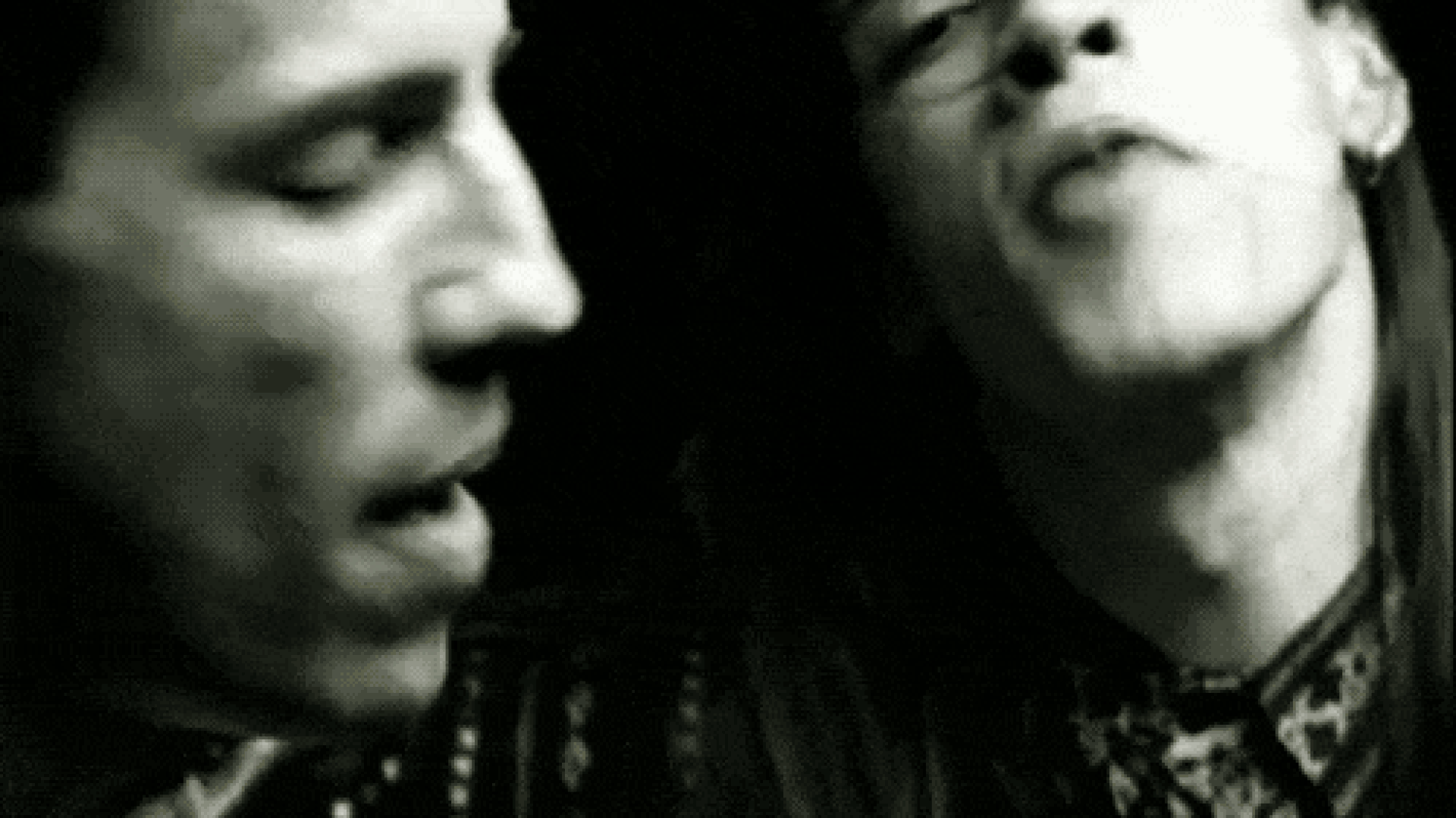 My Axios colleague Amy Harder has a look at new comments by President Trump and a White House official...
Trump's overtures on re-negotiating the Paris climate deal appear to be nothing more than words, and even those words offer little for observers to judge.
Driving the news: Speaking in Paris on Thursday, Trump repeated lines he has used a lot about this topic: "Something could happen with respect to the Paris accord. We will see what happens."
Get smart: Trump is leaving the door open to re-negotiate a climate deal with passive and vague statements like that. But he's not looking through the door, not talking about walking through it, and not talking to anyone on the other side of it. All signs today suggest he will never walk through the door.
One level deeper: A White House official told reporters that the prospect of re-negotiating the Paris deal did not come up in discussions with G20 counterparts during the recent meeting in Europe, where the Paris accord was a point of contention between the U.S. and the rest of the G20 nations. If this idea of re-negotiation was going to gain traction, the G20 meeting was an obvious starting point.
What's next: The White House aide said it was the job of administration officials to develop potential pathways for how the Paris climate deal could be fairer to the U.S., a key issue for Trump. When the official was asked whether such a pathway existed, the official responded: "I think that's a 'stay tuned' kind of question and answer."
Trump's Russia defense: fossil fuels
Trend watch: Trump is ramping up his defense against suggestions that he's the Kremlin's preferred occupant of 1600 Pennsylvania Ave., by increasingly pointing out his energy policies. As Amy noted yesterday, Trump says his energy goals collide with Russia's heavy reliance on energy revenues.
On message: Now, Trump's remarks to reporters on Air Force One made public yesterday show him test-driving the same defense in extended remarks on energy and Russia.
"If Hillary is there, you're going to have a far less amount of fuel. Therefore, energy prices will be much, much higher. That's great for Russia," Trump said en route to Paris on Wednesday night.
Later in the session, he added: "What was the first thing I signed when I got in? The Keystone Pipeline, and the Keystone Pipeline goes from Canada all the way through our country right into the Gulf, and the ships are there to take it all over and compete with Russia."
To be sure: Hillary Clinton's State Department promoted U.S. natural gas exports as a way to boost Europe's energy security and ease dependence on Russia.
Geopolitics: A new Carnegie Europe post offers a range of views about the risks involved in the shifting geopolitics of Europe's reliance on Russian energy and the prospect of diversifying suppliers.
Update: the fight over deep decarbonization
On the record: The Interchange, one of Greentech Media's podcasts, has an in-depth chat with Stanford's Mark Jacobson, lead author of controversial research that argues the U.S. can obtain 100% of its energy from wind, solar, and hydro sources by 2050.
Jacobson's work is the subject of a deeply critical, high-profile paper in the Proceedings of the National Academy of Sciences by several respected energy and climate experts, who say his research suffers from errors and faulty assumptions.
The challenging but civil, hour-plus interview gets into several of the controversies over Jacobson's research, including his conclusions about the prospects of massively scaling up hydropower from existing dams.
Jacobson also argues that his work has been examined through too narrow a lens, arguing that it's not just about cutting carbon but also a pathway to a system that avoids various environmental problems and health risks.
In his words: "We are trying to address air pollution — four-to-seven million people every year die from air pollution worldwide, including 65,000 in the U.S. — global warming, and energy security. It's trying to minimize land-use, and other environmental impacts...This is really the difference between a lot of our studies and a lot of these other studies, which are looking primarily at just carbon."
Why private equity isn't challenging Buffett for Oncor
Axios' Dan Primack, an expert in all things private equity, has an interesting post about a big, unfolding story in power industry finance. Take it away...
There have been some questions as to why private equity isn't challenging Warren Buffett's bid for electric grid giant Oncor, either on its own or in tandem with Oncor creditor Elliott Management (which says it is seeking financing for a rival bid). Three basic explanations, per private equity sources:
Synergy: Buffett is doing this deal via Berkshire Hathaway Energy, which means he can find strategic synergies that pure financial bidders can't.
History: Texas regulators have blocked Oncor sales twice before, and would take a particularly dim view of private equity getting involved – given its past (disastrous) involvement with Oncor's parent Energy Future Holdings.
Size: Even if private equity overcame each of those aforementioned concerns, it may still have difficulty with financing. Buffett is offering around $9 billion in cash, and few private equity firms can afford equity checks in excess of $2 billion (and even that's a stretch).
On my screen: lobbying, oil, EVs
Lobbying: Sempra Energy has brought on The Duberstein Group to work on "energy issues," tax reform, and trade, a newly posted filing shows. In solar news, REC Silicon has tapped Smirnow Law for representation on trade issues.
Finding oil: Forbes chats with the CEO of Talos Energy, one of the companies behind a major new shallow water discovery on the Mexican side of the Gulf of Mexico. The find is being heralded as a sign that Mexico's decision to open up its state-run oil sector to outside players is bearing fruit.
Electric cars: Bloomberg's Liam Denning has an interesting look at how auto companies should think about the projected rise of EVs that remain just a tiny share of the market.
Historical warning: "Kodak's ultimately doomed focus on its leading position in film and, conversely, International Business Machines Corp.'s prescient exit from the commodifying PC business are business-school cliches. But they're cliches for a reason. Companies disregard marginal change and retreat to the comfort of their historic strongholds potentially at their peril."
More on EVs: Reuters reports that "Global automakers have urged China to delay and soften planned quotas for sales of electric and hybrid cars, saying its proposals will be impossible to meet and would severely disrupt their businesses."
Nuclear power: Axios' Shannon Vavra has an in-depth look at cyber-intrusions at U.S. nuclear power plants.
Aramco IPO: The New York Times' DealBook section explores Britain's efforts to host Saudi Aramco's massive planned IPO next year, "with regulators unveiling proposals on Thursday that aim to make it easier for state-owned companies to list on the London Stock Exchange."