Axios Gaming
October 07, 2021
Happy Thursday, everyone. Stephen here, ready to play a new "Metroid" for the first time in ages.
Today's edition is 1,297 words, a 5-minute read.
1 big thing: Ubisoft's "Far Cry" bet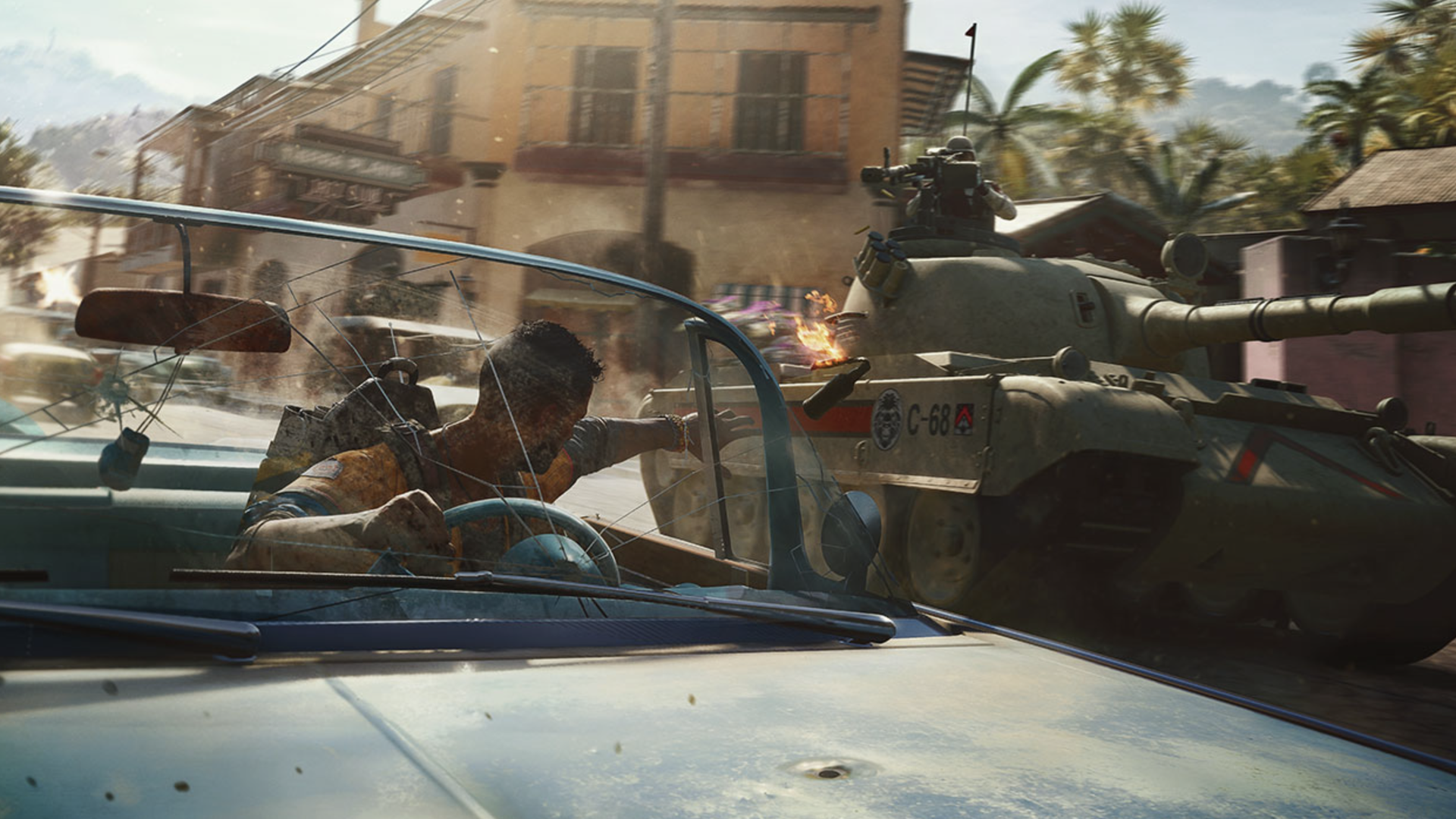 Mega-publisher Ubisoft is in need of a hit with the launch of today's "Far Cry 6," an already-divisive sequel that has the best shot of giving Ubisoft a 2021 blockbuster.
Why it matters: Ubisoft's workplace issues — its failures and the internal and external efforts to address them — have rightfully gotten a lot of attention in the past year. They exist alongside deep creative problems that raise questions about Ubisoft's future as a hitmaker.
The details: For now, there's "Far Cry 6," which puts players in the shoes of Dani Rojas, a guerilla fighter in a fictionalized Caribbean nation that resembles Cuba (and has mixed results depicting its Spanish-speaking citizenry).
It is not a franchise deviation. In keeping with the five other major "Far Cry" games of the past decade, it focuses on open-ended, chaotic first-person conflict, letting players gather an arsenal of weapons and vehicles to use to attack enemy bases and slowly move through another gorgeous virtual locale.
"Far Cry" games nod at serious themes — here, the difficulty of revolution — but spend much of their time being goofy — here too, the opportunity to use a rooster based on a "Street Fighter" character in the game's virtual cockfighting.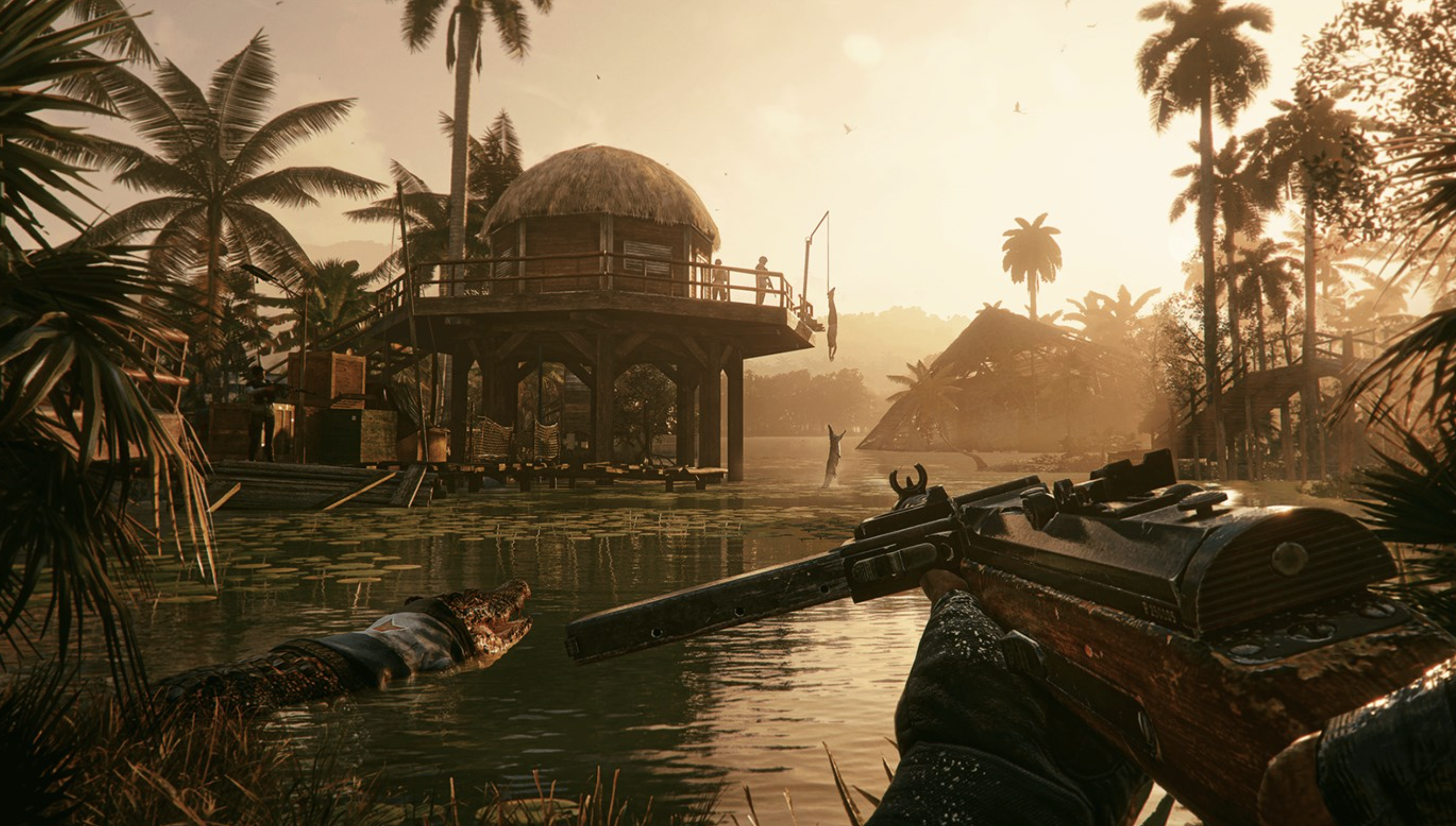 Reviewers have been all over the place, with this one praising it, another calling it "fun but the most inessential game I played this year" and one just bailing on it because it is so much more of the same.
My take from several hours of playing: Fun but, yeah, very familiar, feeling a bit like an annual phone upgrade that I could have skipped.
The big picture: Not all change is needed or good, of course. The sequel is getting knocked for playing it too safe in the same week that the company's announcement of a big change for its "Ghost Recon" series drew daggers.
Ubisoft has reinvented one of its big franchises in a way that was commercially successful. Its 2017 edition of "Assassin's Creed" shifted the series from focused, stealthy adventures to sprawling, action-first epics.
It has yet to figure out a successful reinvention for its other big series.
What's next: "Far Cry 6" may well be a hit, as "Far Cry 5" was before it, but Ubisoft appears to know a shake-up is needed.
During a podcast in June, Bloomberg's Jason Schreier noted that the next "Far Cry" could go in a "radically different direction." That tracks with a source of my own who said the company was exploring a more online-oriented approach for a sequel.
2. Roblox bans romance, politics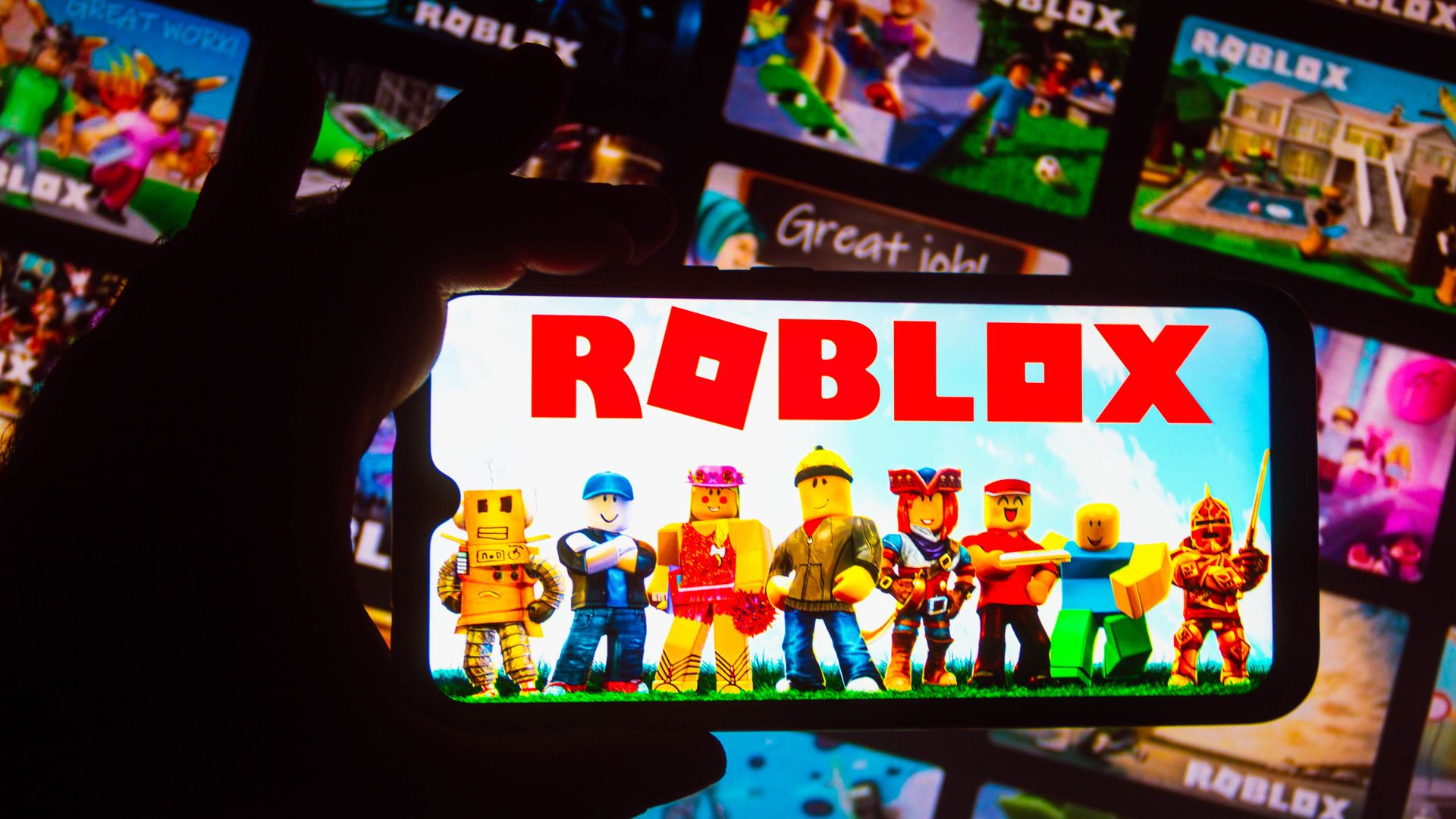 Popular gaming platform Roblox has issued revised community standards, which, if enforced, would crack down on a wide range of activities, including depictions of weddings and just about anything tied to modern elections and politicians.
Why it matters: Roblox boasts some 40 million daily users, many of them kids, and has faced increased scrutiny about the content that its users are exposed to.
Bear in mind: Roblox isn't a traditional video game that you buy and play. It's a free application on phones, computers and consoles that lets any user create interactive games and experiences for others to play.
The details: The company's community standards were revised this week and detail many policies that weren't in the version that was updated in July.
An old ban on using Roblox for dating has been expanded to "prohibit content that seeks or portrays romantic relationships," including weddings, honeymoons and romantic animations of kissing or hand-holding.
A new section bars "discussion or depiction" of political parties, sitting elected officials, "previously-elected officials in their official capacity" and slogans tied to any current political races.
The new policies also explicitly ban recruitment into and fundraising for terrorist or extremist groups.
3. Activision settlement's new obstacle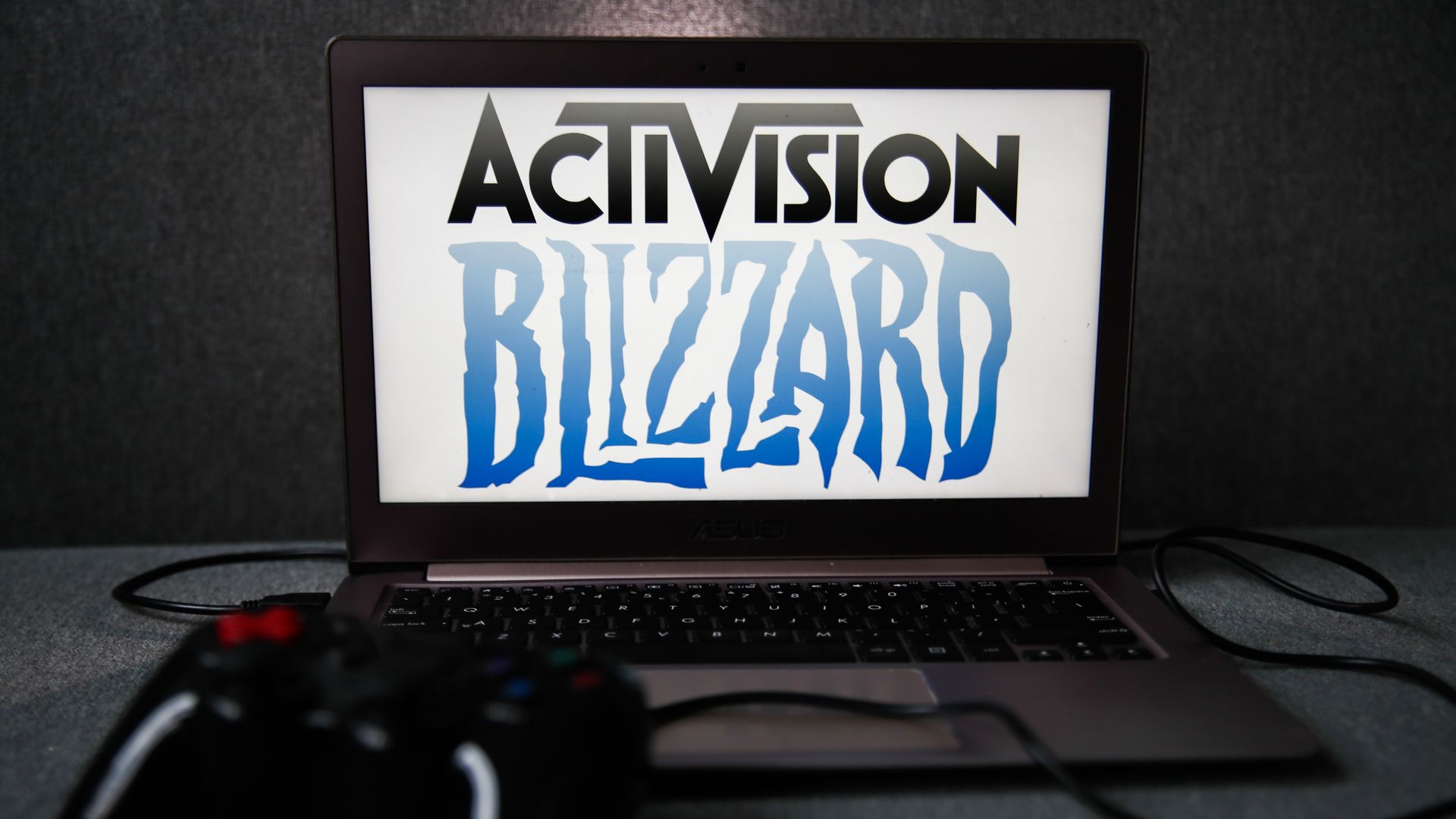 In new court filings, California's Department of Fair Employment and Housing has indicated that it plans to officially object to September's proposed anti-harassment settlement between Activision Blizzard and the federal Equal Employment Opportunity Commission.
Why it matters: A scrapped settlement could extend the scrutiny Activision faces from myriad investigations and lawsuits while delaying or nixing a planned $18 million victims fund.
While Activision and the EEOC have presented the settlement as a means for justice for some workers, critics have said it also lets Activision begin to turn the page relatively quickly.
Between the lines: The DFEH's filing focuses on the technicality of when it can object, urging the court to let it do so before the plan causes it "irreparable harm."
The DFEH's objections, hinted in these preliminary filings, focus on the EEOC settlement's lack of mention of its own suit and potential damages victims could receive.
It also criticizes language in the plan that could lead people who settle under the EEOC agreement to release Activision from any other claims.
4. Need to know
⚽️ EA says it may rename its annual "FIFA" football franchise, but didn't cite a reason beyond reviewing its naming rights deal with the FIFA sports organization.
🗓 "Guardians of the Galaxy" game studio Eidos Montreal is shifting to a four-day workweek, the first big-budget studio to announce such a move (an indie team recently told Axios Gaming that it worked out well for them).
💲 Payment service provider Paddle has posted a demonstration of what it calls in-app purchases that are done without involving Apple's 30% fees. The app actually briefly brings users to the company's website to make the transaction, an action seemingly authorized by a loosening of "anti-steering" rules from the Epic-Apple lawsuit. Not surprisingly, Epic's Tim Sweeney likes it.
🕹 76% of the U.S. population (ages 2 and up) plays video games, according to a survey by industry tracker NPD. That's down 3% from the middle of 2020, but spending over the same period of time is up 35% and average playing time is up to 16.5 hours a week.
🇲🇽 The makers of "Forza Horizon 5" worked with Mexican artists to create a more respectful and vivid depiction of that country, Axios' Russell Contreras reports. (Sign up for the terrific Axios Latino newsletter.)
5. Worthy of your attention
War Thunder fan leaks classified military documents to win an argument about tanks—again [Rich Stanton, PC Gamer, after UK Defence Journal]
The War Thunder forums see many arguments about the accuracy or otherwise of particular hardware, and this weekend saw one about the French Leclerc Main Battle Tank and its variants: which at one stage, got down to the exact speed of rotation of the tank's turret. Player __RED_CROSS__ got rather annoyed with a user saying that the turret's rotation speed was 40 degrees a second, among other things, and so decided to try and win the argument by—under the title 'Sekrit Document'—posting portions of the gunner manual for the Leclerc to prove their point.
6. So long, Tangled Shore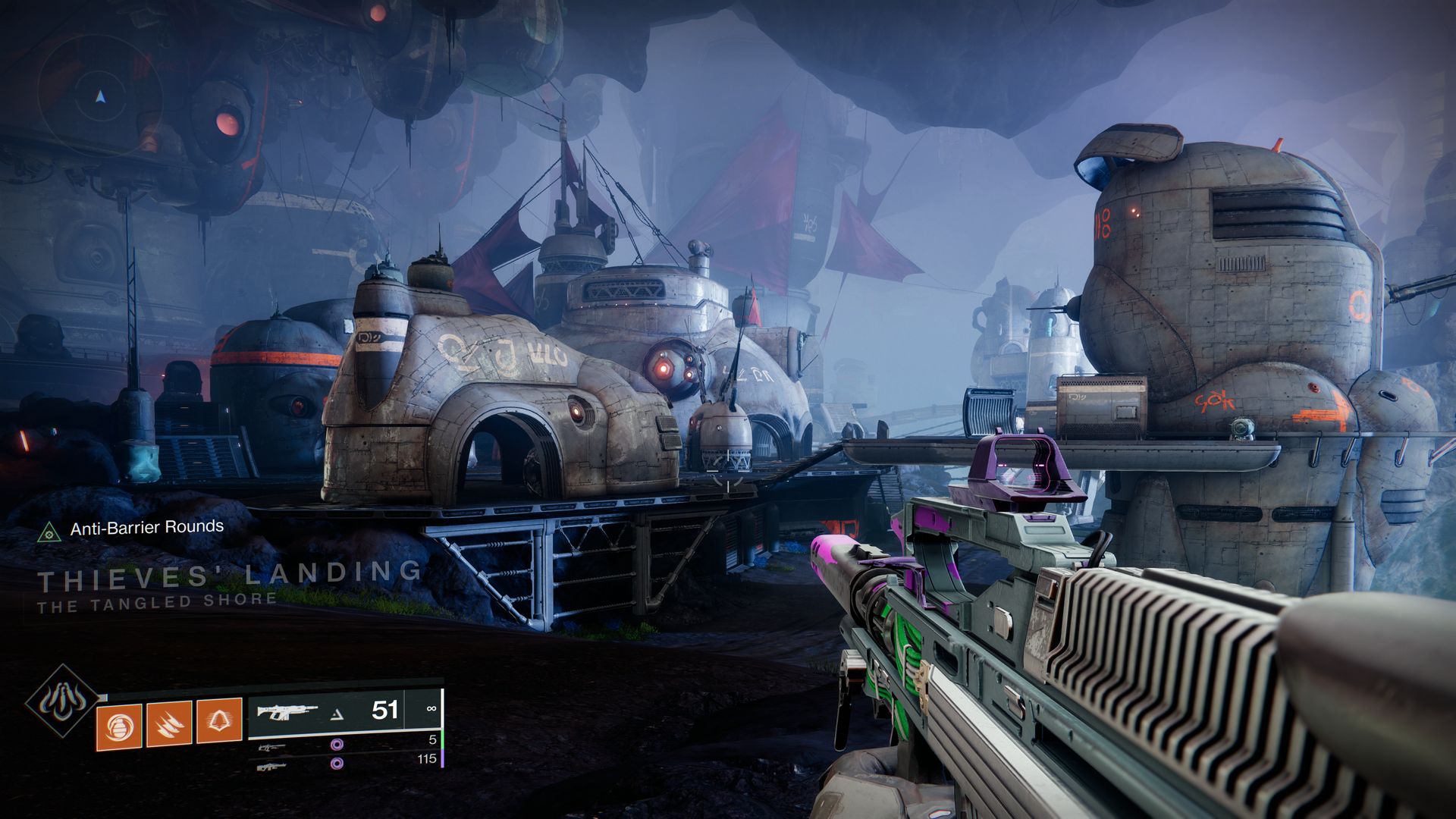 Bungie said today that it will remove another huge chunk of "Destiny 2" in February with the vaulting of most of its acclaimed 2018 expansion "Forsaken."
Bungie said in its announcement today that cycling content out allows its players and developers to focus, stating it results in the game's remaining multiplayer modes staying well-populated with players.
Vaulting nevertheless removes content that players paid for and will eliminate the expansion's narrative campaign, which is among the best the game has had.
Some parts of "Forsaken" won't be cut, namely the Dreaming City zone, which players can continue to explore.
Bungie removed two earlier expansions from the game about a year ago, though one of its non-Bungie developers recently quipped to Axios that it'll probably come back someday.
What's next: "Forsaken" will go away, as a new expansion, "The Witch Queen," becomes available.
🎁 Like the newsletter? Refer Axios Gaming to your friends to spread the word and get free stuff in the process. Follow the link here to begin.
🐦 Find us on Twitter: @megan_nicolett / @stephentotilo.
At least we now all know something about the turning speed of tank turrets.
Editor's note: An item in story No. 4 was corrected to show Paddle is a payment services provider (not a yoga app-maker).