Axios Gaming
May 04, 2023
Happy Thursday.
Help! I'm drowning in new games.
Today's edition: 1,446 words, a 5.5-minute read.
1 big thing: Apple pushes games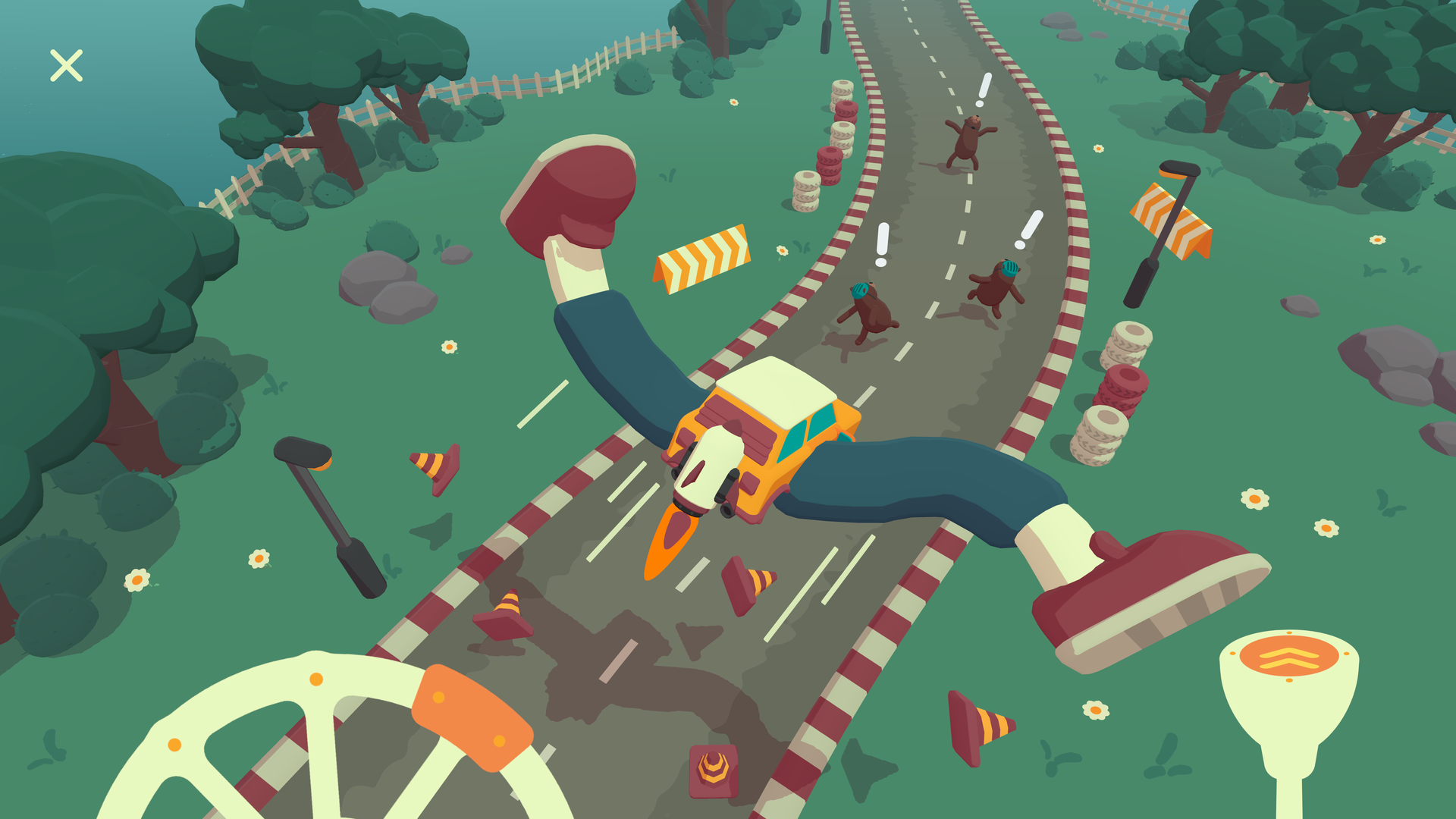 Apple has recommitted to its gaming subscription service, Apple Arcade, with the launch of 20 additional games today.
Why it matters: Apple is a major player in gaming but seldom makes major pushes around the medium.
It doesn't publicize stats for Apple Arcade or the games section of its iOS App store (the Wall Street Journal estimated it made $8.5 billion from games in 2019).
It also doesn't make video games.
Yet its phones and tablets are some of the most widely used devices for gaming in the world.
Driving the news: Today's new games for Apple Arcade include four originals that are exclusive to the $4.99/month service:
The other 16 games are so-called "plus" (read: ad-free, microtransaction-free) versions of popular games sold in the app store, including Farming Simulator, Snake.io and Getting Over It.
Catch up fast: Apple Arcade launched in September 2019 with more than 70 exclusive games from many of the top mobile game developers in the world.
In April 2021, it shifted its strategy, decreasing its focus on original games while rolling out an increasing number of remastered or repurposed app store hits, minus any monetization hooks.
Arcade still receives new games nearly every week, some original, some from the app store.
Be smart: Apple, as with Netflix and its nascent games efforts, positions Arcade as a remedy for the frustrations of mobile gaming. No ads. No microtransactions.
But with no data on how Arcade performs, it's been hard to know how hungry mobile gamers are to pay for that convenience.
Apple's announcements suggest the company thinks its offer is attractive.
2. Activision, Riot settlement payments detailed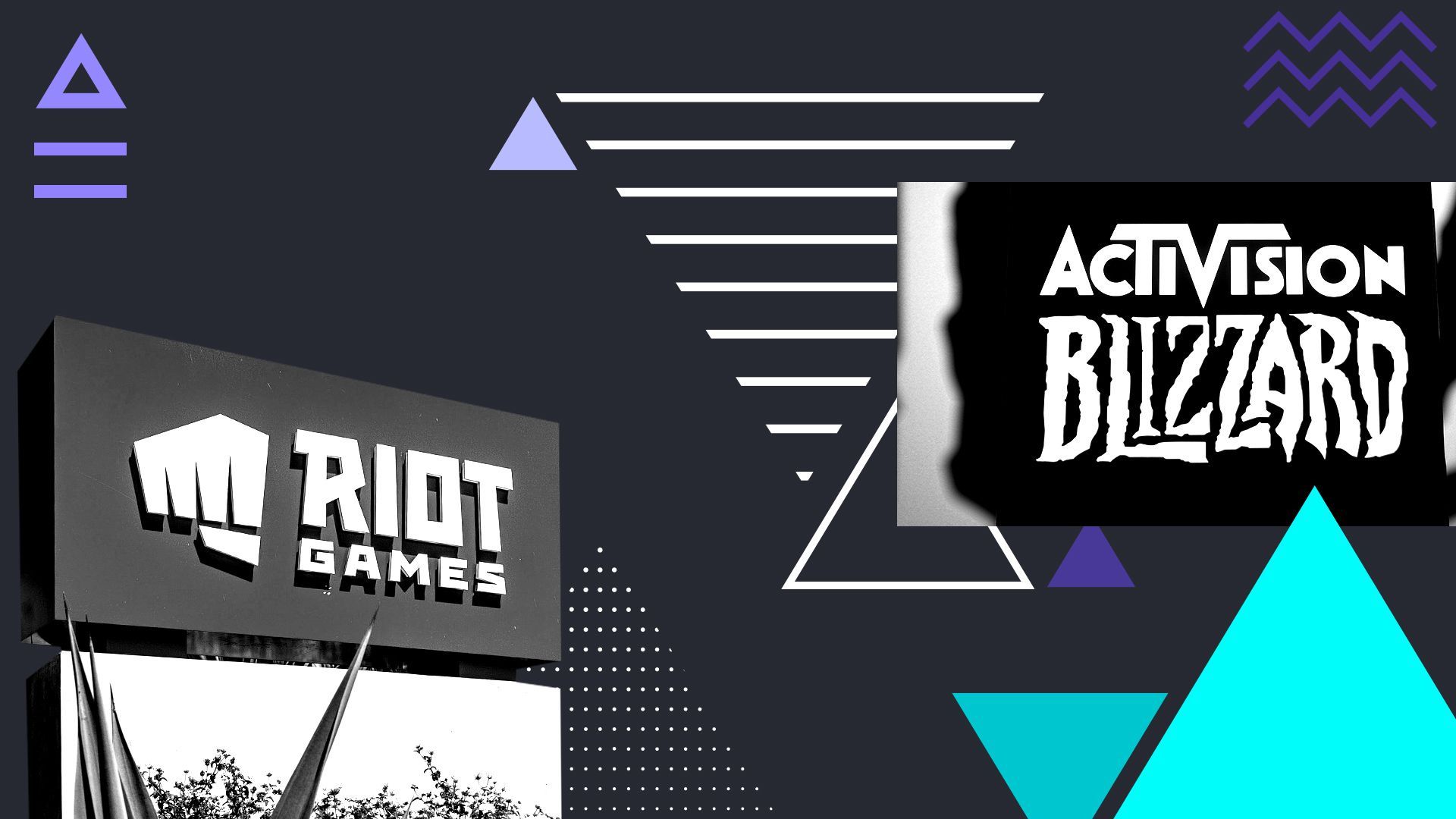 More than 1,500 current or former workers at Riot Games and hundreds of Activision workers are receiving payments as part of previously announced settlements over workplace issues, Axios has learned.
Why it matters: The newly disclosed details offer a sense of how many people, mostly women, were directly impacted by problems at both companies.
Details: Riot Games, which agreed in late 2021 to pay $100 million to settle gender discrimination claims, will pay 1,548 women who are or were staffers or contractors at the company, according to an April court filing by Rust Consulting, which managed the process.
Terms of Riot's agreement called for initial payments of $2,500 to $5,000 to women who worked for the company, with additional payments of up to $40,000 depending on employment status and tenure, to anyone who didn't choose to opt out.
Seven women chose to opt out of the settlement, according to Rust's filing.
Under the Activision settlement, stemming from a 2021 lawsuit by the Equal Employment & Opportunity Commission, the company is making payments ranging from five to six figures to "hundreds" of people who opted in, an EEOC representative tells Axios.
The settlement was approved by a federal judge last year and had called for an $18 million victims fund and three years of federal oversight. It has faced legal challenges, from opponents who felt the fund was too small.
Eligible claimants were considered anyone who worked for Activision Blizzard since September 2016 and "based on the EEOC's assessment could assert a claim for sexual harassment, pregnancy discrimination, retaliation and/or constructive discharge by Defendants," according to the settlement agreement.
"Nearly all" of the fund has been distributed to claimants, the EEOC says. The remainder will be donated to Reboot Representation, a coalition that Activision and Riot are both part of, aiming to increase the number of Black, Latina and Native American women in tech.
The big picture: Riot and Activision, along with Ubisoft and others, have been in the spotlight in recent years as part of a wider reckoning about the treatment of women in the games industry.
3. Xbox's Redfall stumble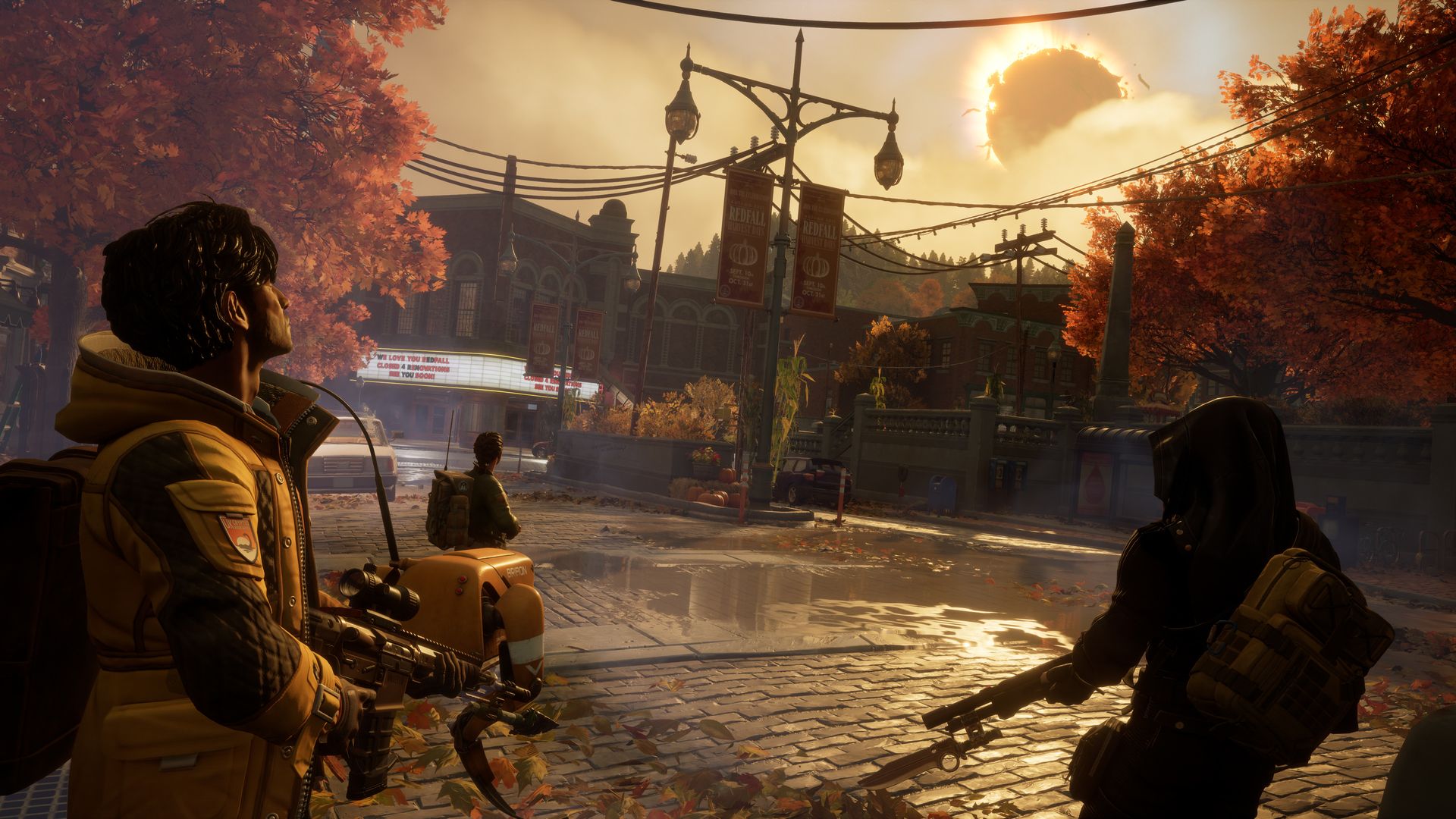 "I'm upset with myself," Microsoft gaming CEO Phil Spencer told Kinda Funny, regarding the poor critical reception to this week's marquee Xbox release, Redfall.
Why it matters: Redfall was released amid a year-plus drought of major, exclusive games from Microsoft's many development teams.
That put pressure on the vampire-hunting game, which began development prior to Microsoft's 2021 acquisition of Redfall's development studio, Arkane Austin (part of ZeniMax).
Between the lines: Redfall has been panned for dull missions, technical bugs and unsatisfying multiplayer experience.
Spencer said internal mock reviews had projected scores more than 10 points higher than what the game got.
Xbox was "rightfully" criticized, he added, about the game's inability to run at 60 frames per second at launch.
But he expressed confidence in Redfall's developers and promised iterative post-release improvements to the game.
Be smart: Redfall, along with an even higher-stakes ZeniMax-made game, Bethesda's Starfield, was delayed last year. That left Xbox with no big exclusive games in late 2022, while Nintendo and Sony were able to produce.
4. Need to know
🇺🇦 Ukrainian soldiers are using a SteamDeck gaming handheld to remotely fire machine gun turrets, TPO Media and Vice report.
📉 Unity is laying off about 600 workers, or 8% of its workforce, its hird round of layoffs in a year.
🤔 NetherRealm Studios is finally teasing Mortal Kombat 12, more than two months after David Zaslav, CEO of the studio's parent company Warner Bros. Discovery, mentioned its existence in an earnings call.
☹️ Take-Two Interactive says it has canceled the Nintendo Switch version of Marvel's Midnight Suns, a game that sold poorly when it launched for more powerful consoles in December.
👀 Ubisoft has soft-launched a new mobile game, Bump, Superbrawl, on Android in select regions, following the now-standard playbook of big companies quietly testing mobile games in smaller markets before deciding whether to put them in wider release.
🚙 Sony Pictures has released a trailer for August's "Gran Turismo" movie, a ripped-from-the-headlines drama about a top Gran Turismo gamer who starts driving real race cars.
5. The week ahead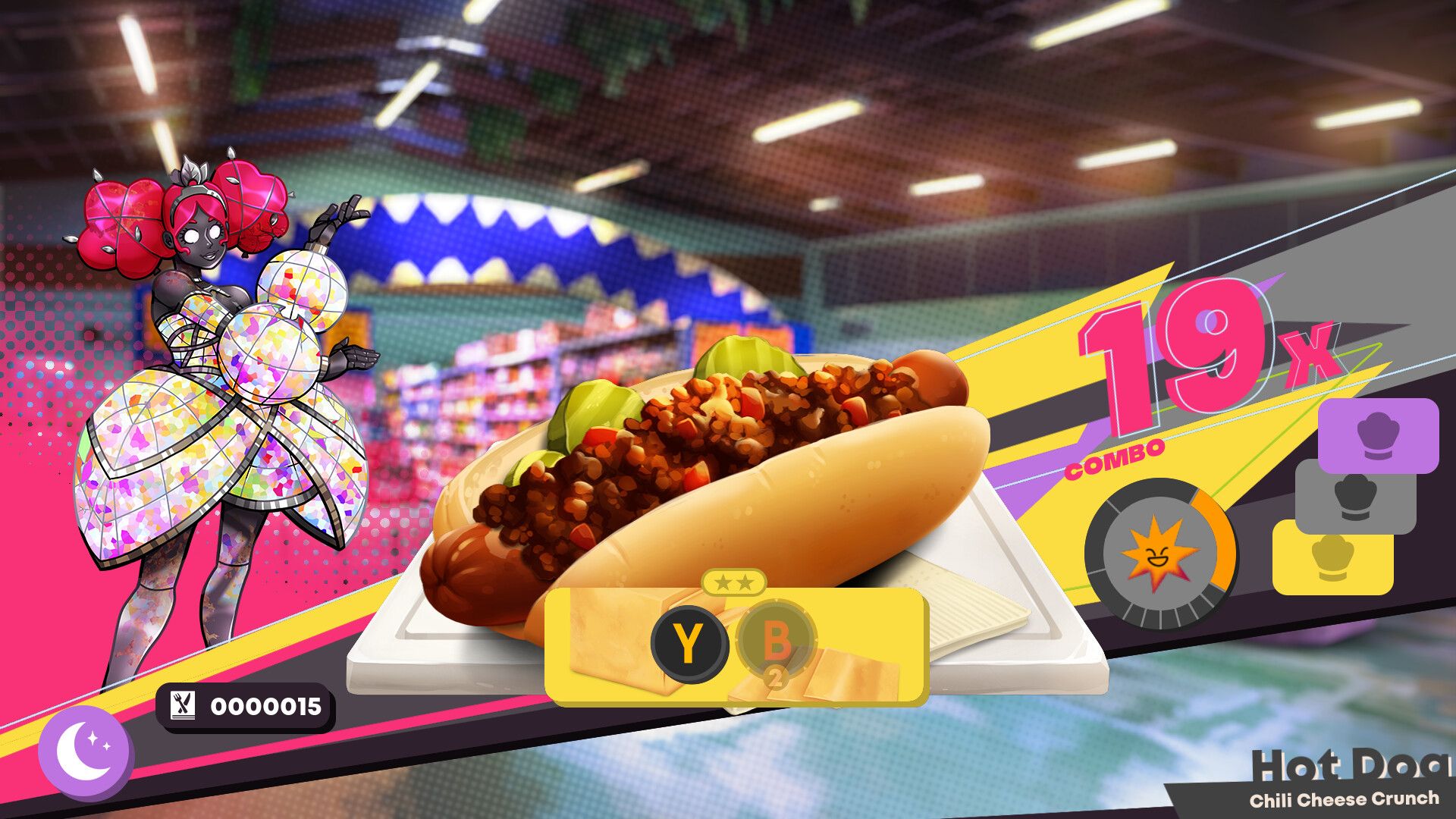 Friday, May 5
Saturday and Sunday, May 6 and 7
Monday, May 8
Tuesday, May 9
Wednesday, May 10
Thursday, May 11
Friday, May 12
6. I played ... Golden Idol Mysteries: The Spider of Lanka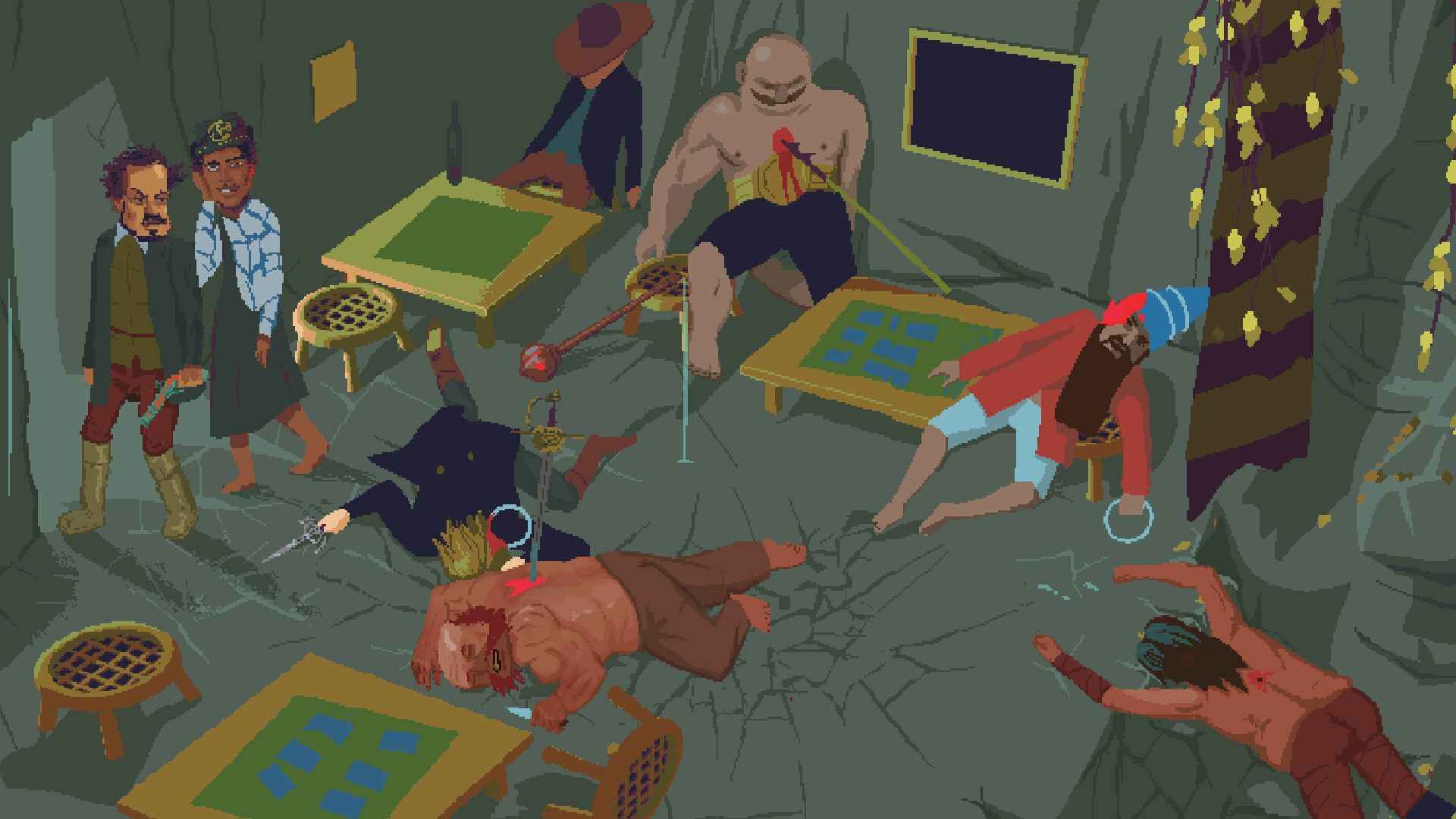 Three new murder mysteries are being offered as an expansion to 2022's excellent The Case of the Golden Idol. They're proving irresistible, even as I try to slow myself down from solving all three.
The expansion, Golden Idol Mysteries: The Spider of Lanka (two hours played on PC, from Color Gray Games) is a prologue that begins in the aftermath of a card game gone bloody. The player's task: find out who everyone was, who killed whom and in what order. Also: figure out the rules of the card game.
Playing the game is a dance of detection and deduction.
Murders are displayed across one or more static scenes packed with clues to click and turn into word bubbles. Those words can be slotted into blanks to fill an explanation of what happened.
There's no timer, no rush and a person watching over your shoulder can certainly help.
The bottom line: I replayed most of the main game before starting the expansion, gathering a deeper understanding of the game's overall story. It's all still very excellent, and I'm hoping for more.
🎁 Like the newsletter? Refer Axios Gaming to your friends to spread the word and get free stuff in the process. Follow the link here to begin.
🐦 Find me on Twitter: @stephentotilo.
Thank you to Scott Rosenberg for editing and Kathie Bozanich for copy editing this newsletter.
Transcribe an entire Final Fantasy? Better someone else, than me.