Axios Gaming
August 21, 2023
Happy Monday.
Just recorded my best "It's-a-me!" for tomorrow's Axios Today. Stay tuned.
Today's edition: 1,231 words, a 4.5-minute read.
1 big thing: Scoop: Ubisoft's ambitious, nixed game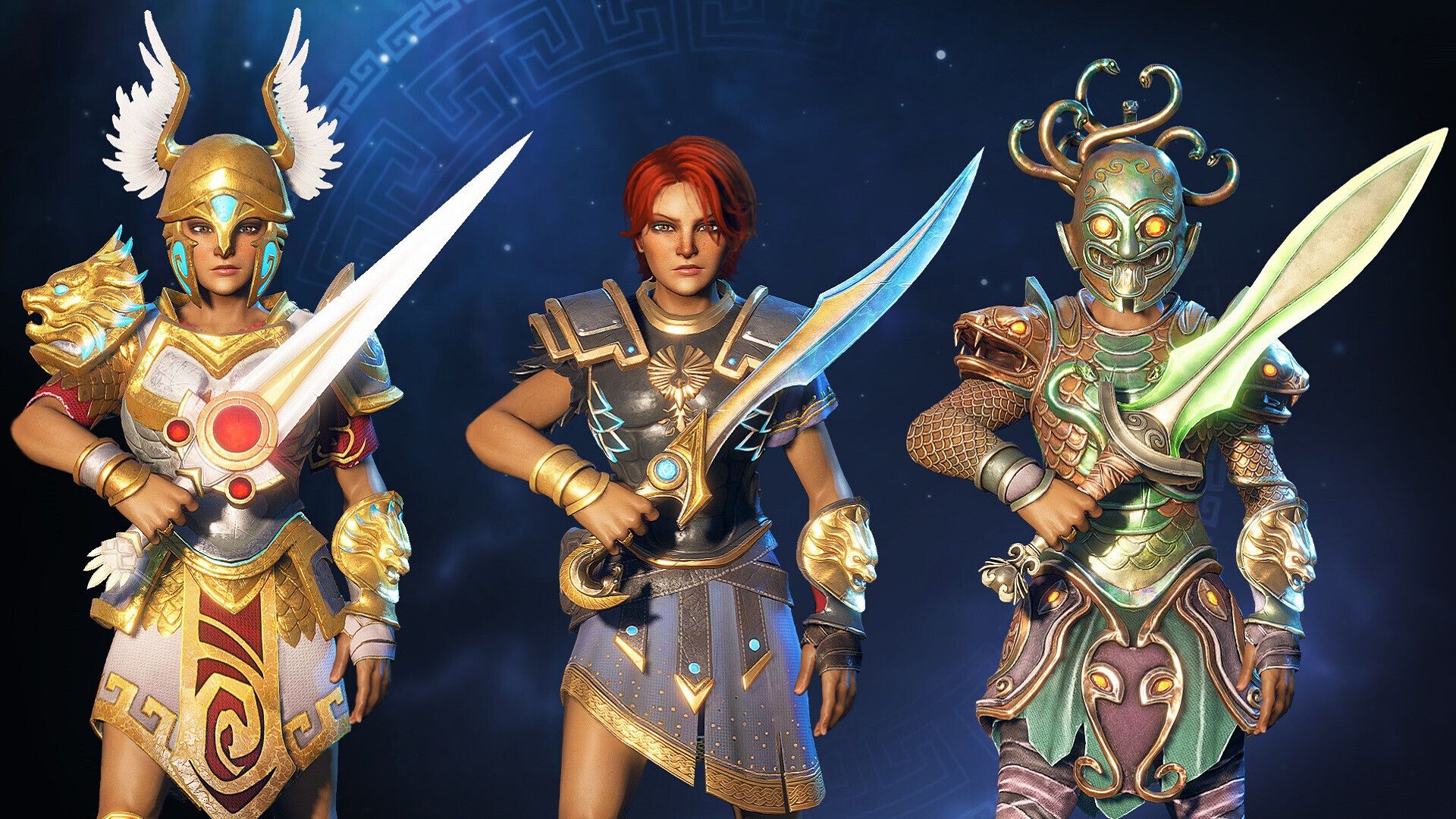 Developers behind a recently canceled Ubisoft game were aiming to create a Polynesian action-adventure that combined traits from two all-time beloved games: the mystery-filled Elden Ring and Nintendo's sea-faring The Legend of Zelda: The Wind Waker, sources tell Axios.
Why it matters: The ambitious game, codenamed Oxygen, recently ran aground of the company's desire to focus on proven franchises, namely Assassin's Creed.
Details: Oxygen/Immortals 2 had been planned as a sequel to 2020's open-world Greek mythology adventure Immortals Fenyx Rising, and began development in 2021 before its recent cancellation, which was first reported by VGC News.
Elaborating on that to Axios, two sources familiar with the game's development but not authorized to speak about the project told of plans for a vast game set across a fictionalized version of the Polynesian archipelago, made primarily by Ubisoft's Quebec studio but developed alongside Polynesian consultants.
While the first Immortals was developed in a little over a year, Oxygen/Immortals 2 was taking longer because of its scope, revisions to the underlying Assassin's Creed game engine the new game would use and a team kept small as the publisher focused resources on the still-upcoming Assassin's Creed Red.
By spring of this year, though, several playable hours were available in an internal demo and the company was at a juncture about whether to fund full development or nix the project.
An image that leaked last year showed one possible look for the game's main character, though the plan was for players to customize their body type, gender and look.
The player's character could curry favor with various Polynesian gods, gain elemental powers and shape-shift, while gaining new tattoos based on the choices they made as the game's story progressed.
Players would be hopping from island to island, each a fictional version of places such as New Zealand, Tahiti, Easter Island and Hawai'i.
Inspired by the Polynesian concept of mana, players would have to manage how their in-game actions impacted the land around them.
What they're saying: "The goal was also to make a game very different from the rest of the Ubisoft portfolio," one source told Axios.
Ubisoft open-world games typically take place across a map that's filled with quest markers, and players are often guided with a compass or arrow that directs them to their next objective.
For Oxygen, however, the developers planned to drop a lot of those helpers in favor of requiring players to search harder to figure out where to go, by tracking animals, following the wind or navigating via the position of the stars in the in-game sky.
A core inspiration was FromSoftware's 2022 hit Elden Ring, which sold millions of copies despite throwing players into an intriguing, hostile world with few obvious pointers about how to survive or proceed.
Immortals 2 would be a departure from its predecessor, dropping the first game's narrator, losing its emphasis on solving puzzles and offering a more malleable story in which player choice is significant.
The new game's graphics were also going to be more realistic, according to the developers and based on some visuals of the project viewed by Axios.
The company considered whether Immortals 2 should be rebranded as an original game, not a sequel, one source said.
Yes, but: Ambitious projects can be expensive, and concerns over cost, as a sequel or not, did Immortals 2/Oxygen in, Axios' sources said.
In July, as news of the cancellation broke, a Ubisoft rep told Axios the company was "redirecting and reallocating some creative teams and resources within the Quebec studio to other unannounced projects."
That cancellation caught the game's developers by surprise, one source said.
2. Mario's video game voice is changing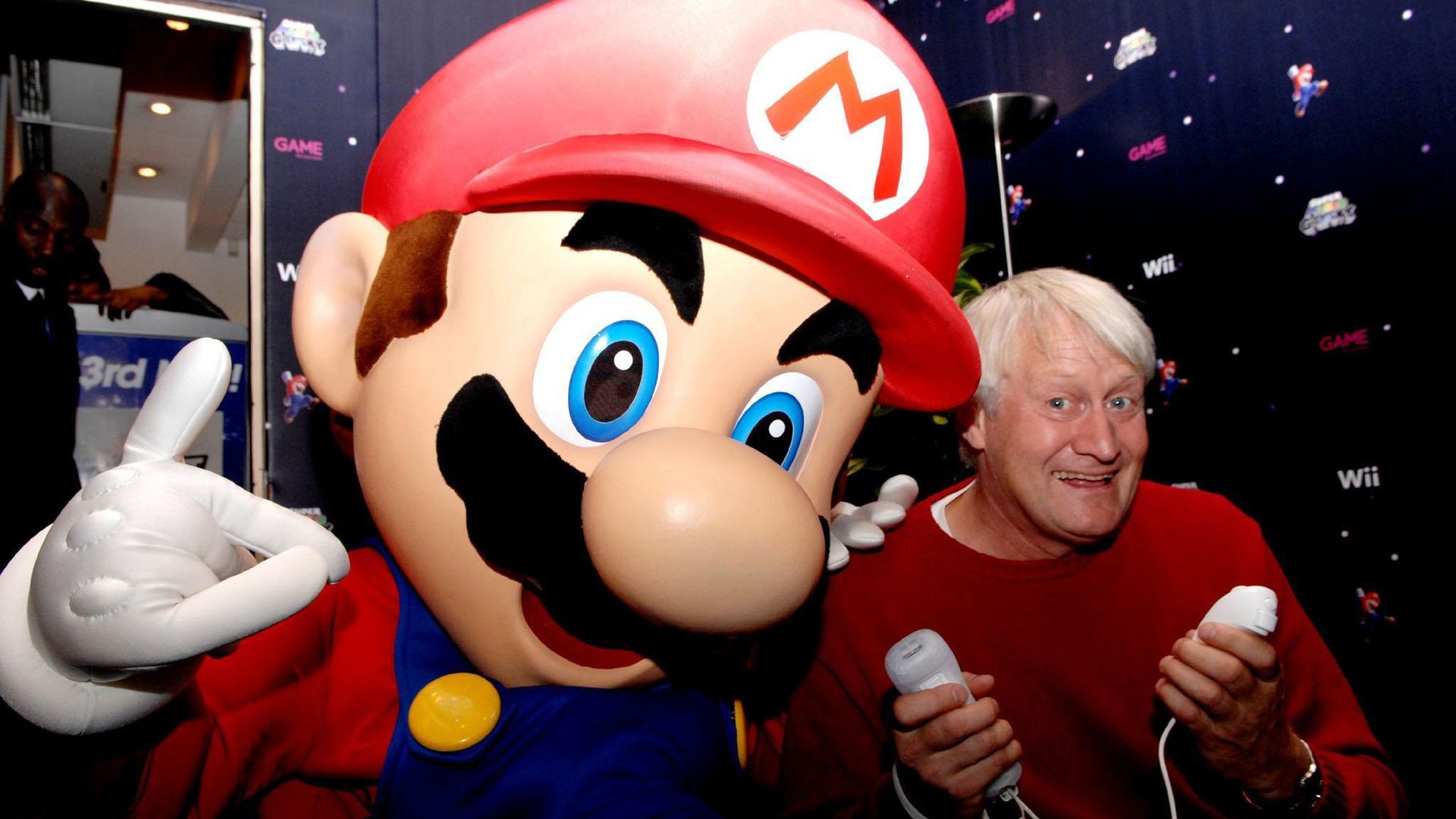 Charles Martinet, the iconic English-language voice behind Mario, Luigi, Wario and other Nintendo protagonists is "stepping back" from playing those roles, Nintendo announced today.
Why it matters: Anyone who has played a Mario game since the late 1990s has probably had Martinet's "wa-hoo"s imprinted in their brain.
Martinet began voicing Nintendo's iconic plumber in 1996's Super Mario 64 and continued the role through Mario games on the GameCube, Wii, Wii U and Switch.
Martinet did not provide Mario's voice in this year's animated blockbuster "The Super Mario Bros. Movie" — Hollywood actor Chris Pratt did — but he did play Mario's father, Giuseppe, as an Easter egg for fans.
Between the lines: Mario never said much in his various Nintendo games, but Martinet made the most out of the character's exuberant exhortations as he bounced through various interactive obstacle courses.
Martinet's Luigi was equally memorable, chattering away nervously in the comedic ghost-busting Luigi's Mansion games.
Be smart: Nintendo is announcing the change ahead of its promotional cycle for the October release of Super Mario Wonder, its first major Mario game in several years.
As for who will play Mario in the game, the company said in a statement that "character voice actors will be credited in the game credits, so please wait for the game to be released."
What's next: Nintendo says Martinet is transitioning into the "brand-new role of Mario ambassador."
3. Need to know
💰 The U.S. video game industry took in $4.2 billion in revenue in July, according to Circana (formerly NPD), slightly better than even with July 2022. PS5 was the top console in units and dollars, followed by Switch.
The 20th highest-grossing game in the U.S. for the month was a resurgent Call of Duty Black Ops II, which launched in 2012 but just had its multiplayer servers reactivated on Xbox, Circana noted.
👀 "Bring Back Billy" is a phrase trending among Roblox users (and dominating comments sections for, say, official Roblox videos promoting Paris Hilton's Roblox space). People spamming the phrase on social media are upset that Roblox deleted Billy, a user-created avatar, possibly because he's too tall and breaks some Roblox experiences, Dexerto reports.
🤔 Ukrainian soldiers are avidly playing World of Tanks to distract from real warfare, The New York Times reports.
🎮 David Vonderhaar, an 18-year veteran and top designer at Call of Duty studio Treyarch, has left to join a new company and develop an unannounced project, the developer announced on Friday.
💬 OpenAI, the company behind ChatGPT, said last week it has purchased Global Illumination, a studio behind digital experiences, including a Minecraft-style project called Biomes.
🎬 A movie based on indie hit Slime Rancher is in the works with production company Story Kitchen, which is also developing projects tied to Tomb Raider, Splinter Cell and It Takes Two, Deadline reports.
📣 Some new big-budget game studios of note:
T-Minus Zero, an Austin, Texas-based studio from NetEase headed by ex-BioWare/Bethesda/Origin developer Richard Vogel.
Fang & Claw and Dawon Entertainment, both from Prytania Media, which also recently created the studios Possibility Space and Crop Circle Games. Dawon will be based in Bangalore, India, and is "building culturally focused games by Indian developers for Indian players," according to a press release.
4. Noisy in Newark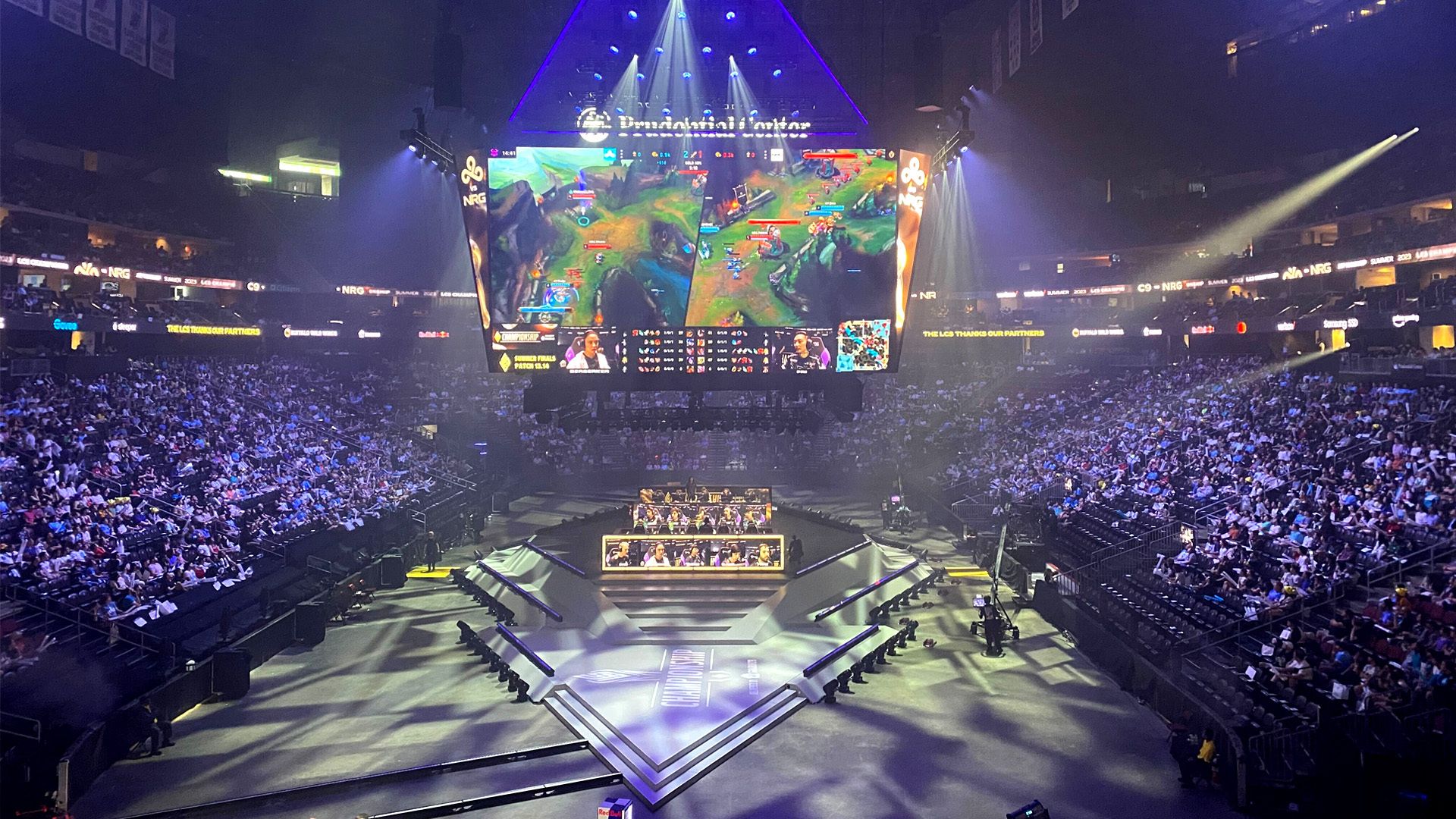 Here's a view from my seat at the League Championship Series at Newark's Prudential Center in New Jersey on Sunday, when two teams, dominant Cloud9 and underdog NRG, faced off in the finals.
About 7,000 people watched the League of Legends match in the arena (15k tickets sold for the two-day event, PR said). They clapped inflatable Thundersticks and erupted any time NRG made a big play — en route to an upset win.
Expect more about the scene and League owner Riot Games' take on esports in an upcoming Axios Gaming newsletter.
🎁 Like the newsletter? Refer Axios Gaming to your friends to spread the word, and get free stuff in the process. Follow the link here to begin.
🐦 Find me on Twitter or Threads, @stephentotilo.
Thank you to Scott Rosenberg for editing and Kathie Bozanich for copy editing this newsletter.
The best Vampire Survivors power is garlic, right?