January 24, 2022
Welcome back to the dreadful existence that is Monday, now with Megan.
Today's edition is 981 words ...3.5 minutes.
1 big thing: No fan-made game escapes Nintendo
A fan-made first-person shooter version of Pokémon has met a predictable fate, with The Pokémon Company International getting videos and images of it removed due to copyright claims.
Why it matters: The Pokémon Company is tied to Nintendo to create its namesake series, a company with a quick trigger finger on sending any fan-made games or projects cease-and-desist notices.
Last week, Reddit user Dragon_GameDev posted to r/IndieGaming that they were going to make a Pokémon FPS as part of a personal goal to make one game a month.
Footage from the game includes a player riddling Pikachu, Zapdos and more with bullets.
Videos of the footage from Reddit still exist on YouTube as of this writing — along with other videos of fan-created Pokémon shooters.
Even as a fanmake, the game is clearly contrary to The Pokémon Company and Nintendo's M.O., companies that largely produce wholesome family games; shooting Pikachu is not on brand.
Nintendo did not respond to a request for comment.
The big picture: Nintendo has been removing fanmade everything for years.
The company has issued hundreds of takedown notices to fan projects, from remakes of Metroid II to a nine-year project called Pokémon Uranium.
In 2020, a TikToker and adult content creator who went by Pokeprincxss was forced to change her name after Nintendo claimed she was infringing on their copyright; this also includes merch she was selling with Pokémon characters.
Yes, but: Playing with the general vibe of Pokémon-ish characters goes a long way.
Last year, a game called Palworld made headlines for its striking resemblance to Pokémon (also with guns).
The game's creator shrugged off the comparison, telling Axios that Palworld was "completely different" from Pokémon — a "kind world."
Crema released Temtem in 2020, an MMO that drew heavily from Pokémon.
What's next: The removals come just days before Pokémon Legends: Arceus' release this Friday.
2. Striking out
Employees at Call of Duty developer Raven Software have ended their strike after nearly seven weeks.
The details: Workers announced the news over the weekend on Twitter, noting that the strike has ended "pending the recognition of our union."
"We have asked to be recognized under GWA, *pending* refers to pending response from leadership," the group said in a follow-up tweet. "Either positive or negative. We are acting in good faith and asking for good faith."
Unused money from the workers' strike fund will be put toward future organizing and collective action efforts.
The big picture: Employees announced their intent to unionize on Friday under the name Game Workers Alliance.
Activision Blizzard and its corresponding companies, including Raven, will become part of Microsoft, pending a $69 billion acquisition.
Indie studio Vodeo became the first North American studio to unionize last December.
Raven Software employees walked out in December in support of roughly a dozen Quality Assurance contractors who were told their contracts would not be renewed; the company has yet to bring those employees back.
What's next: Employees in the Quality Assurance department specifically are asking Activision Blizzard's management to voluntarily recognize their union.
If the company refuses to do so, QA workers can still push forward an election under the National Labor Relations Board; if a majority is in favor, the company must legally recognize the union.
3. You ask, we answer
Monday means Q&A, in which we answer your questions. Reply to this email to send us yours.
Q: How do you get back into complex games that you've left behind? ... Do you guys have any rituals or tricks to get back into games that you've left by the wayside?
A: I have the attention span of a dog watching traffic, so this is a problem I run into all the time.
Personally, I'll retrace my steps through guides, or Let's Plays. If I can get the gist of where I am in the game, I can give myself a quick refresher and get reoriented.
Of course, it's not a fo0lproof method. I've never finished The Legend of Zelda: Majora's Mask because once I fall off for a few weeks (or months), I'm completely lost. And because the game is a repeating day, it feels like starting at the beginning again — so I just start a new file. Did I mention I've never beaten it?
4. Need to know
🎉 Game industry veterans from companies such as Activision Blizzard and Vivendi have formed a new Paris-based developer and publisher called New Tales.
📛 Riot Games is suing a Vietnamese mobile app developer for allegedly ripping off its game League of Legends, Reuters reports.
💻 FromSoftware has closed the PvP servers for its Dark Souls games, following reports of an exploit that could allow hackers to remotely access players' PCs.
🚨 NetEase has a new developer called Nagoshi Studio, led by Yakuza creator Toshihiro Nagoshi.
5. Worthy of your attention
Missing: The story behind the Indian game tackling sex trafficking (Robert Purchese, Eurogamer)
[Leena Kejriwal ] found herself in a red light district, looking at girls too young to have any idea what they were doing. 'Why were they here? How did they get here?' she asked herself. And why was this being allowed to happen?
These are questions Kejriwal would spend the next 20 years trying to answer, repeatedly revisiting red light districts all over Kolkata, talking to the girls there and trying to understand the challenges they faced.
6. Hitman: Hereditary
Hitman 3 VR has had some performance hiccups since its PC release last week, but it's not all bad: some of those bugs make for very good entertainment. On Twitter, Gary Kings, lead designer at developer National Insecurities, posted a video worthy of an Ari Aster film.
"I think I broke Hitman VR," Kings said.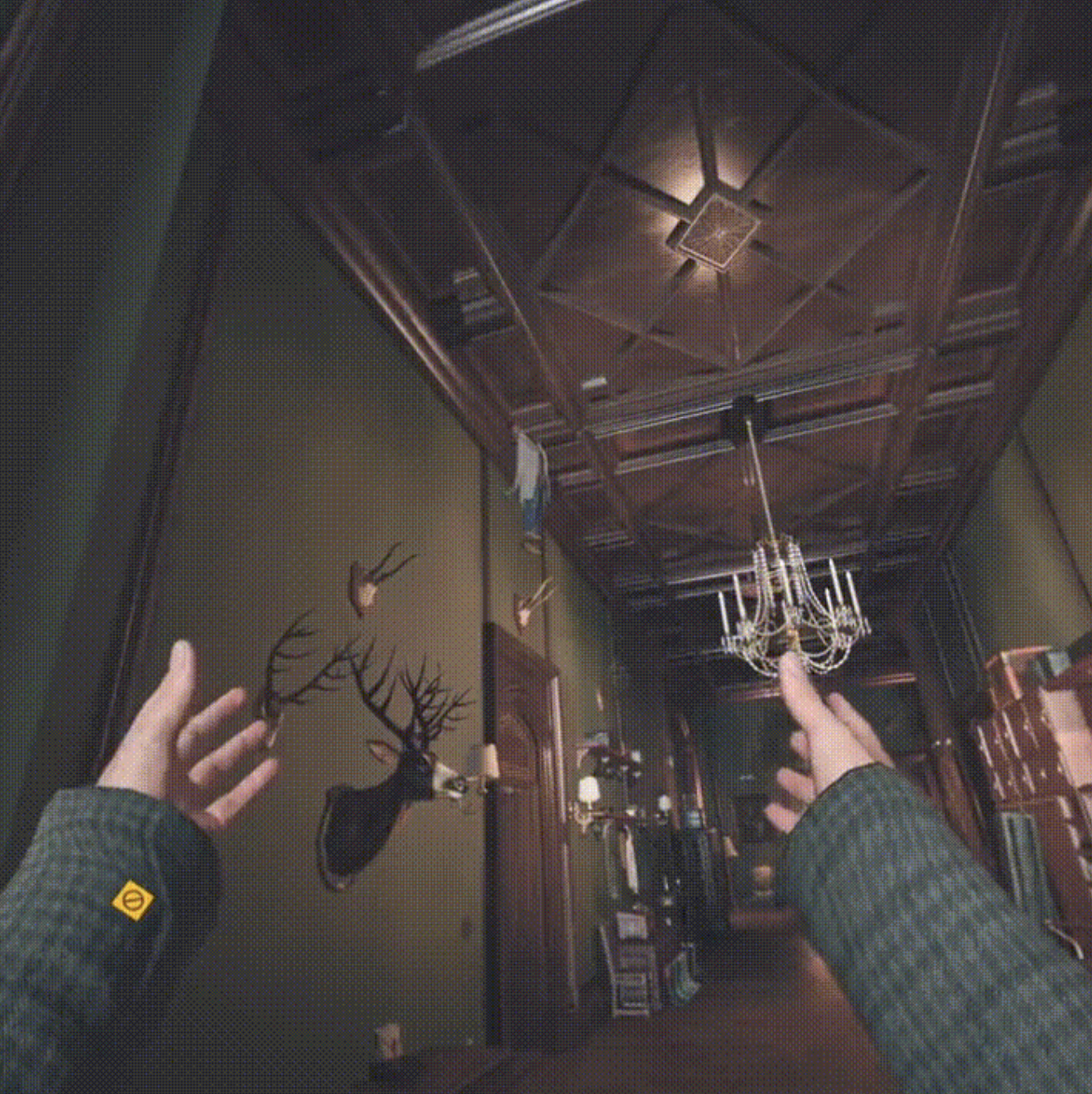 Is it the stranglehold that turns into frantic pretzel folding that makes this so good? The gentle glide of a body escaping to the ceiling? I can't decide, but it's worth watching the whole video. There's really nothing I love more than a good game bug.
🎁 Like the newsletter? Refer Axios Gaming to your friends to spread the word and get free stuff in the process. Follow the link here to begin.
🐦 Find us on Twitter: @megan_nicolett / @stephentotilo.
OK, why is everybody so determined to shoot the cute little creatures?