Axios Gaming
January 19, 2023
It's Thursday. I hope you're having a good one.
The winner of the award I gave out on Tuesday for Best Music? The NY Video Game Critics Circle trophy went to Metal: Hellsinger. Elden Ring can't win everything, folks.
Today's edition: 1,171 words, a 4.5-minute read.
1 big thing: Harassment from players alarms game developers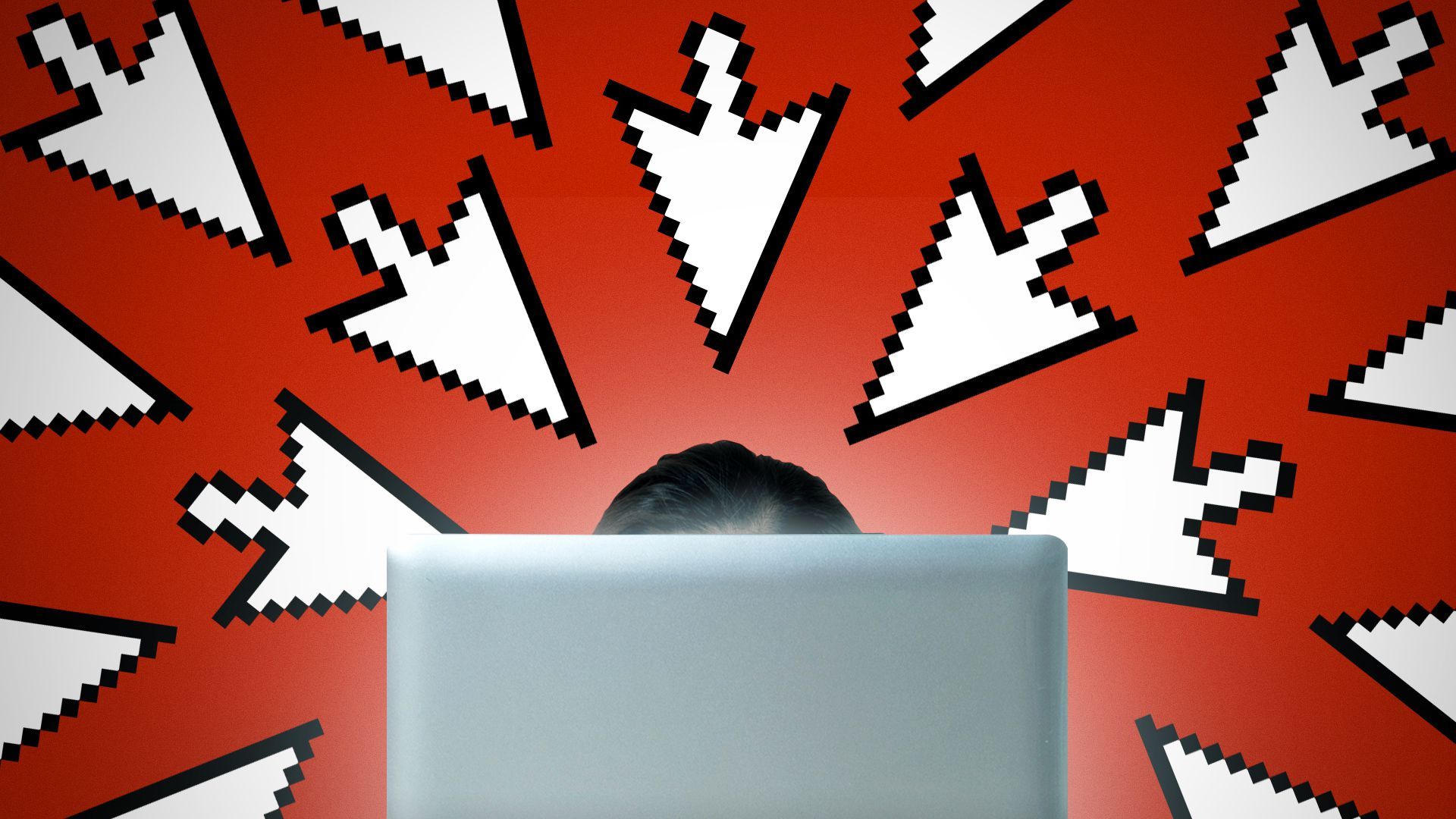 Harassment, threats and other toxic behavior from players are taking their toll on the people who make games, according to a new survey.
Driving the news: More than 75% of game creators responding to the annual State of the Game Industry report said it's a "serious" or "very serious" issue, according to data released today.
The poll was conducted with more than 2,300 game developers from around the world and has a 3% margin of error, according to its organizers at the Game Developers Conference and affiliate publication Game Developer.
Details: 40% said they'd experienced or witnessed harassment directly, moreso among respondents who were not men or who identify as LGBTQ+.
68% of respondents said their company did something about it (a fifth said their company did nothing).
State of play: Threats against game makers from players have been an unwelcome burden for workers in the industry for over a decade.
Developers have reported harassment for anything from delaying a game to changing a feature to expressing a preference for developing stories instead of combat. The harassment is often targeted at developers who are women, trans or otherwise members of underrepresented groups in gaming.
The toxicity has been fueled by social media, developers have said, as the worst people in the player community find ways to contact or reply to game creators.
Some companies have more aggressively pushed back on behalf of their developers of late. Last year, Destiny maker Bungie Studios sued a gamer who allegedly threatened a staffer.
What they're saying: "The companies need to take it seriously," one survey taker said in remarks shared by organizers. "I received death threats and they contacted my family on social media, but the company ignored my concerns."
"Large companies seem to fear that their toxic players are their fanbase without appreciating that they are impacting much larger numbers of their actual fan base," another survey taker shared.
Some threw up their hands, calling harassers an inevitable vocal minority or suggesting that listening to player complaints can stave off a lot of the abuse.
But another noted: "We also need to stop inviting the community to be part of the family. You're part of the conversation, you get to offer an opinion, but you don't get to demand everything goes your way."
2. 👍 PC, PS5 👎 Blockchain and Metaverse
Other notable stats from the State of the Game Industry survey:
65% of polled developers say their next game will be for PC, with PS5 coming in second at about half of that
45% answered a question about which company would win the metaverse with "none — The metaverse concept will never deliver on its promise."
Sentiment around blockchain gaming barely budged from last year's survey: 61% against, 14% for.
2% said they worked 90+ hours during a development crunch last year.
53% are in favor of unions, with organizers noting more positive responses among younger developers surveyed.
3. A week of cuts
The cuts spreading throughout tech are hitting game companies, especially this week.
Unity, the game creation tech and ad company, is laying off 284 workers, according to The Wall Street Journal.
Amid a company-wide 10,ooo-worker cut, Microsoft is laying staff at Halo studio 343 Industries and Bethesda, Bloomberg reported.
Riot Games is cutting about 45 positions, mostly from publishing, though a rep told Axios it was due to restructuring and not economic conditions.
4. A past year of investment
Deal-making in the video game industry reached $127 billion last year, across more than 1,250 investments, acquisitions and mergers, according to a new report by Drake Star Partners.
Why it matters: Both tallies were up from 2021, demonstrating continued, intense financial interest in the sector.
Details: Investment was spread across console, PC and mobile gaming companies, with $4 billion pouring into blockchain gaming efforts alone (up from 2021).
Esports-related deals, however, were scarce, continuing a downward trend.
One head-turning esports exception: the $1.5 billion paid by the Saudi government-funded Savvy Gaming Group for two competitive gaming firms in January 2022 (Savvy plans to invest $38 billion in games in the years ahead).
Between the lines: Microsoft's $69 billion bid for Activision Blizzard was the year's biggest deal, though it hasn't yet closed due to regulatory challenges.
The year's biggest disclosed private placement was the $2 billion injected into Fortnite maker Epic Games, with funding led by Sony and Kirkbi, the company that owns Lego. Epic and Lego are planning a Lego virtual world.
Some notable game studios that received big investments in 2022 include Elden Ring makers FromSoftware ($260 million), Journey studio ThatGameCompany ($160 million) and former Grand Theft Auto producer Leslie Benzies' Build A Rocket Boy ($125 million).
One Web3 catch: While venture capital firms raised an impressive $13 billion for blockchain gaming funds, Drake Star says the category's second biggest player among them was collapsed crypto outfit FTX.
5. Need to know
😲 Overwatch League teams are joining together to collectively bargain against the Activision Blizzard-owned league, according to the Jacob Wolf Report.
🤔 Roblox had 61.5 million daily active users in December, the company said this week, adding that it will stop issuing monthly user metrics, shifting updates to quarterly.
📱 Sony PlayStation's slow expansion to mobile is continuing with a new, externally developed game based on its Sackboy hero.
💰 Mobile gaming company Playtika is making its second bid to buy Angry Birds maker Rovio, for a share price that would value the company at 689 million Euros ($746 million). That's despite Playtika announcing in December a restructuring and layoff of 15% of its workforce.
The bid is Playtika's second for Rovio since November, but a source familiar with the matter tells Axios that Rovio refused to engage in meaningful dialogue the last time around.
6. The week ahead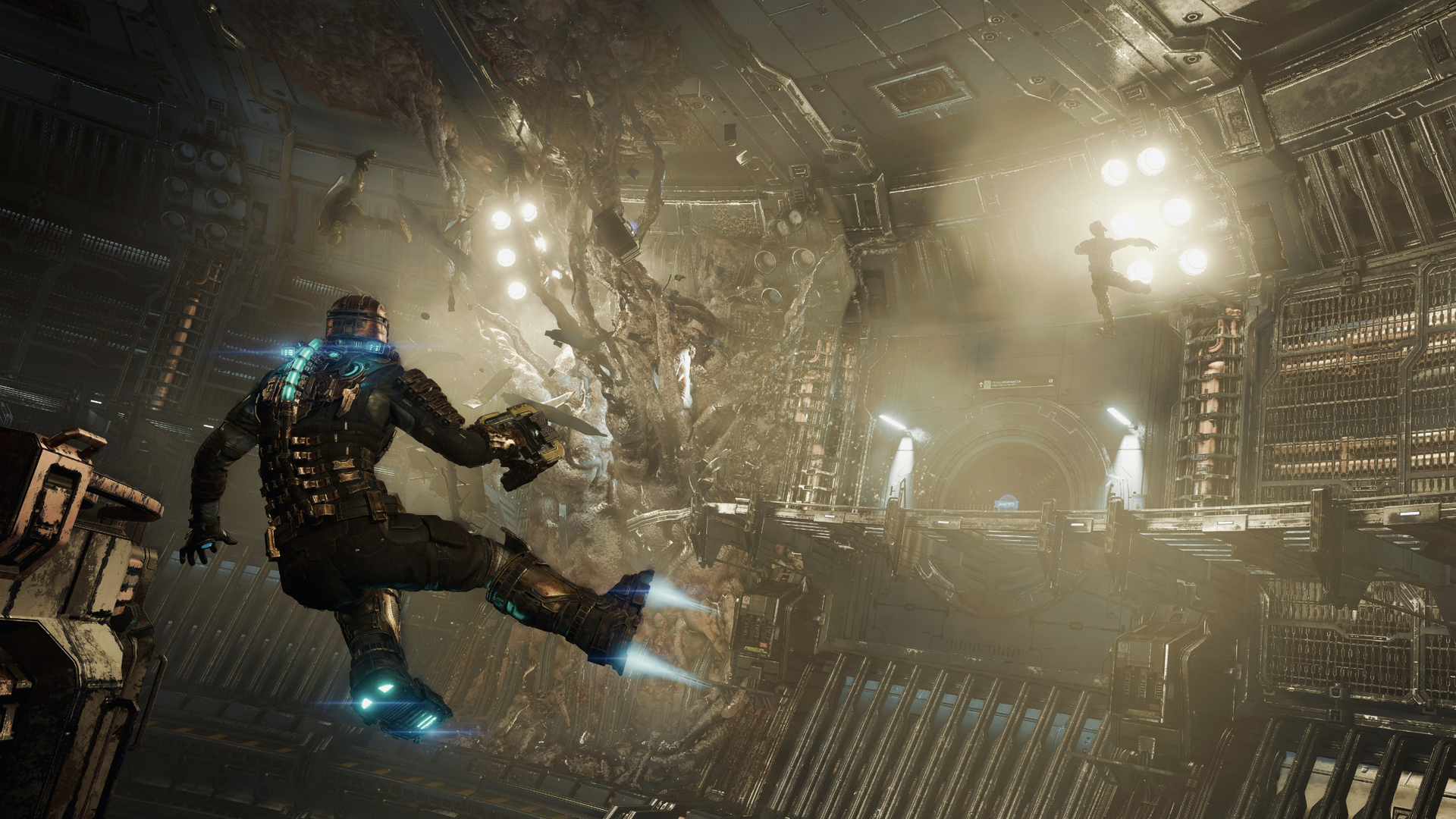 Friday, Jan. 20
Saturday and Sunday, Jan. 21 and 22
Monday, Jan. 23
Another quiet day (shhh).
Tuesday, Jan. 24
Wednesday, Jan. 25
Thursday, Jan. 26
Friday, Jan. 27
EA's Dead Space remake (PC, PS5, Xbox Series) is released.
7. A call for your best screenshots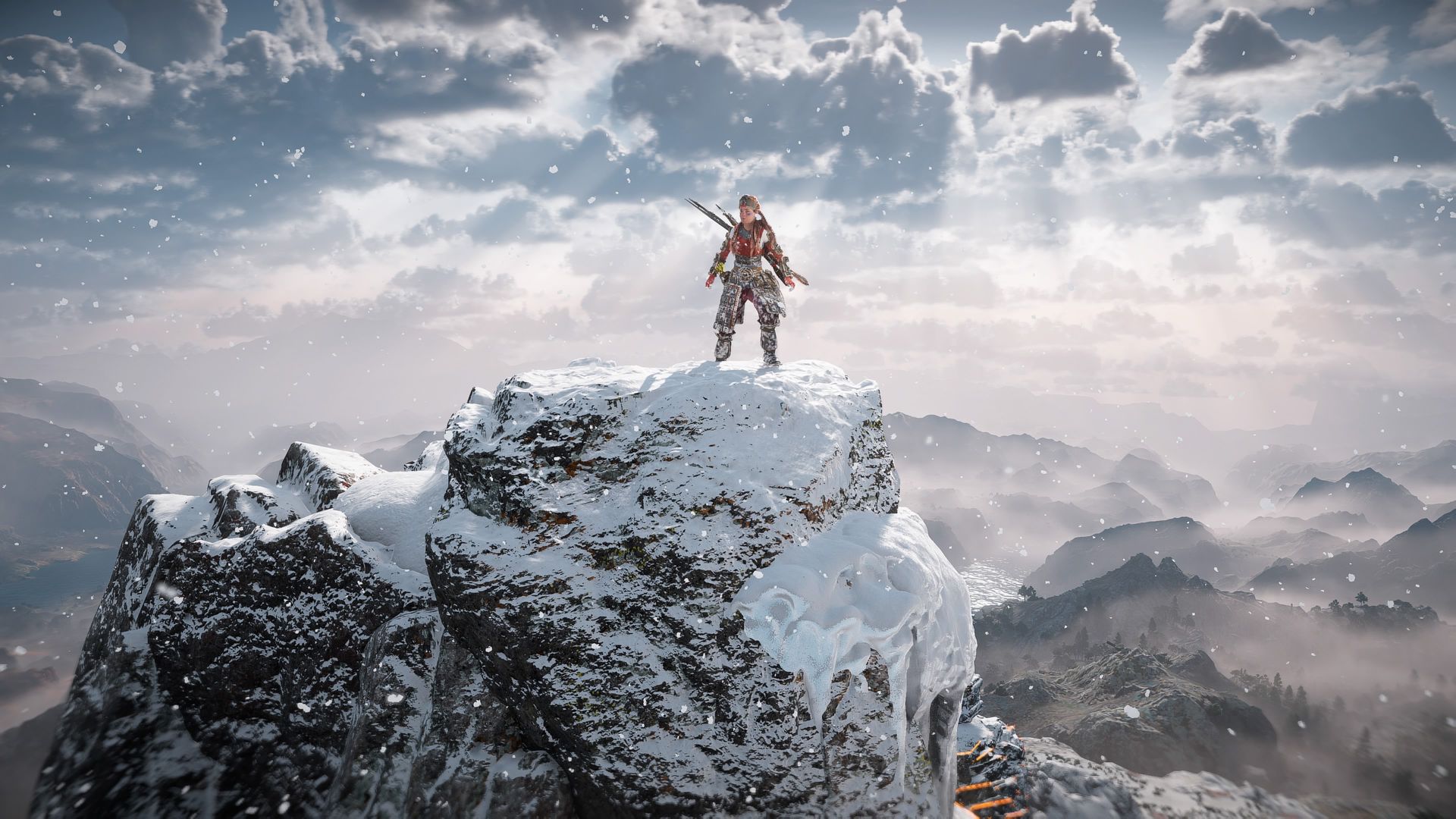 I usually highlight a game I'm playing in these Thursday newsletters, but this time I want to emphasize that I'm both playing and enthusiastically capturing screenshots of Horizon Forbidden West (played 60 hours and counting on my PS5, also on PS4).
It's a big sky beauty.
And it's even more of a jaw-dropper now that I've empowered series protagonist Aloy to make the game's huge robotic beasts fight each other. All the better to enable my virtual nature photography.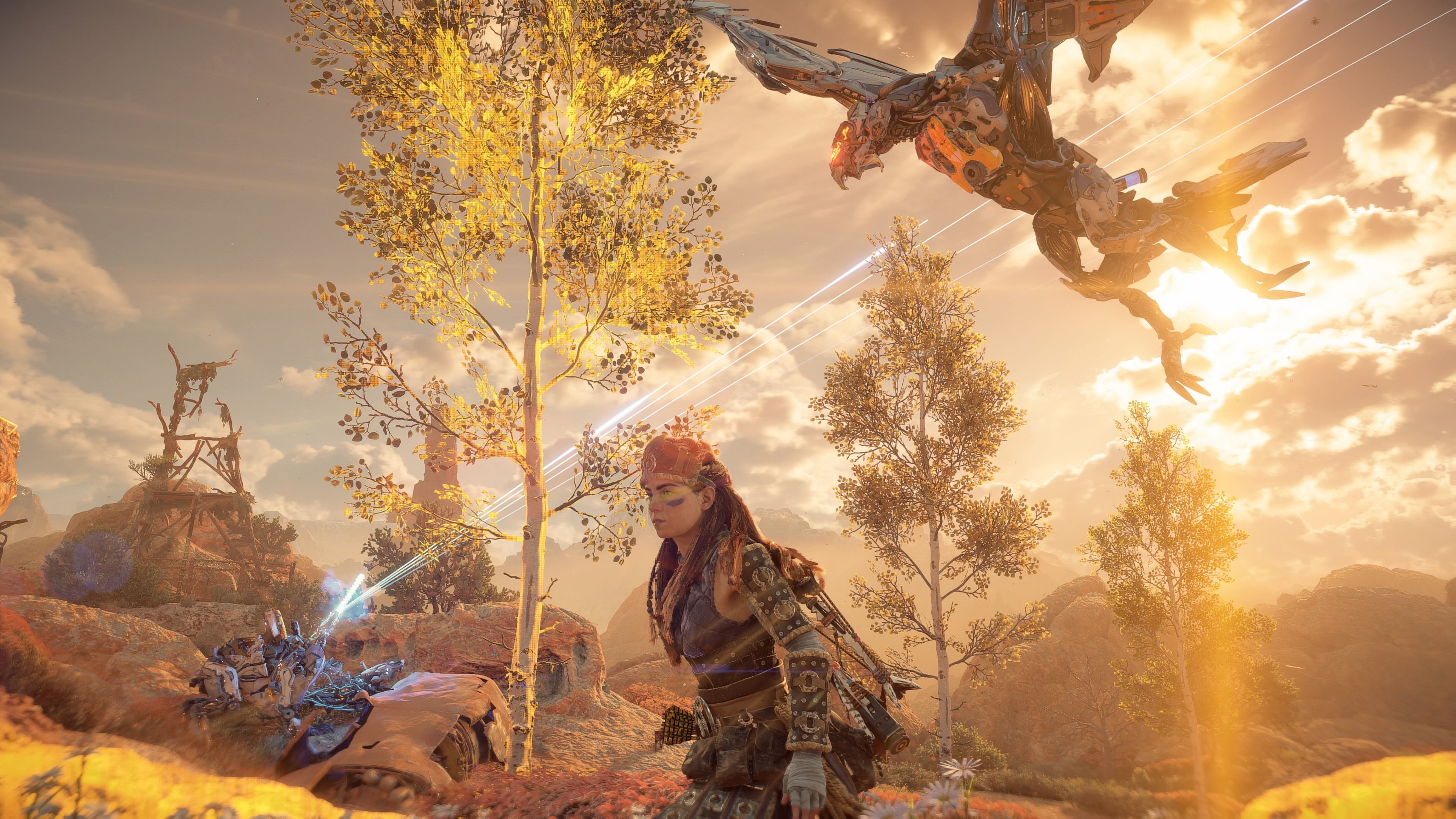 I now want to see your best video game screenshots, not necessarily of Forbidden West, but of anything you've played in which you've snapped an amazing image.
Grab your best shot and send it in a reply to this newsletter. I might feature it in an upcoming edition.
Please include the name of the game and a line about why you took that shot.
🎁 Like the newsletter? Refer Axios Gaming to your friends to spread the word and get free stuff in the process. Follow the link here to begin.
🐦 Find me on Twitter: @stephentotilo.
Thank you to Peter Allen Clark for editing and Kathie Bozanich for copy editing this newsletter.
87% grateful that you read this far.