Axios Gaming
November 28, 2022
1 big thing: Video games for dogs, for real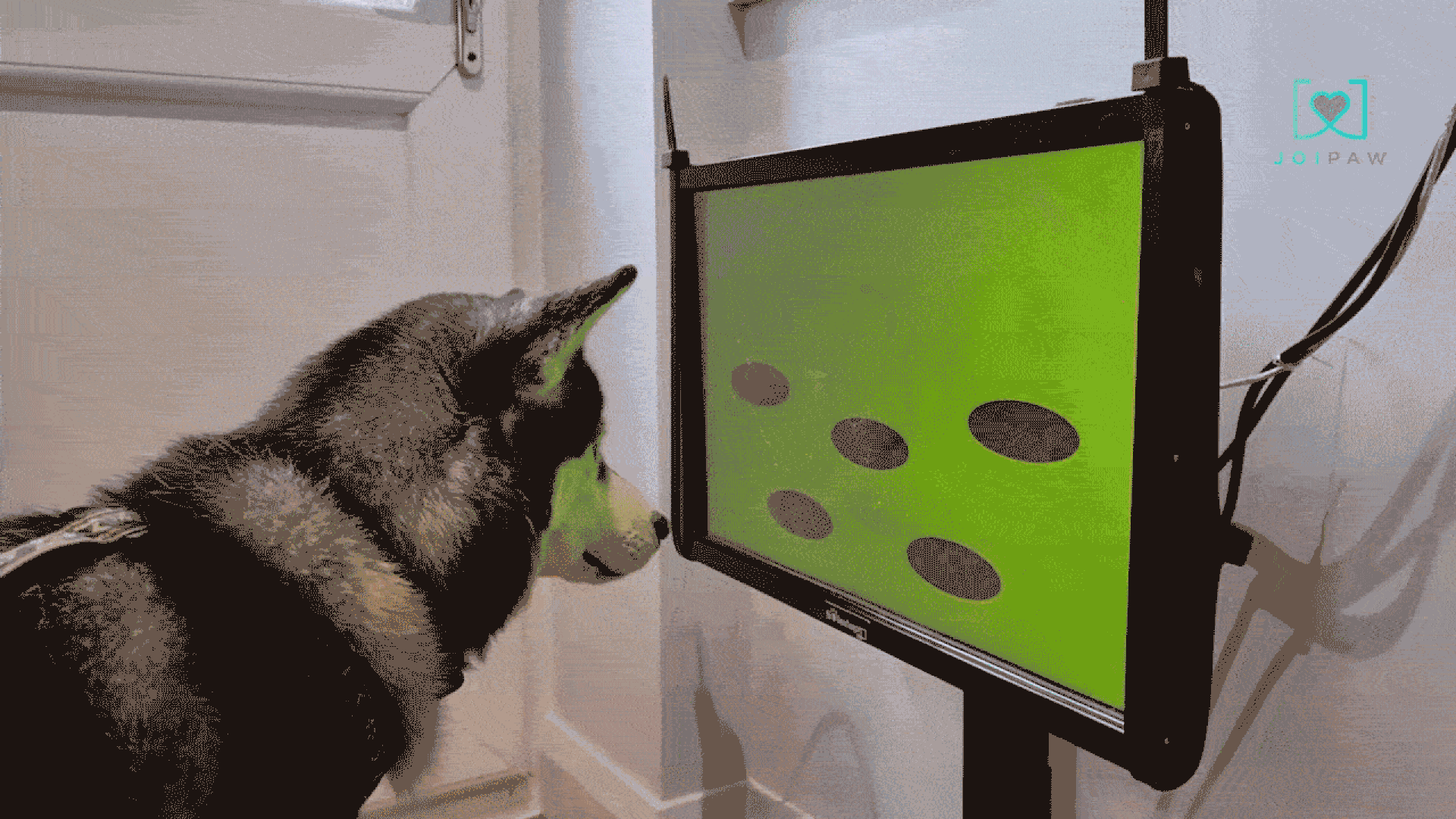 A startup called Joipaw is serious about making video games for dogs.
Why it matters: What might sound like a joke is actually a project that could have health benefits for dogs' brains.
What's happening: Joipaw's games, which are still being prototyped, run on a custom saliva-resistant touch-screen console that the canine competitors play with their snouts.
Games include a whack-a-mole challenge and a test to see if the doggie gamer can pick which side of an image contains more bubbles.
When the dogs succeed, the console dispenses treats.
Between the lines: Joipaw co-founder Dersim Avdar is a lifelong gamer and initially pondered the dog game concept as a way to keep his and his wife's mixed-breed dog Kawet occupied when their particularly active pet wanted more attention than they could give.
Avdar soon realized the idea might have deeper potential to aid dogs' health.
He read a 2017 study from several European researchers that tested simple touch-screen games on nearly 300 dogs (and 20 wolves) and found potential cognitive benefits for dogs with aging brains.
"I'm taking the torch that these researchers lit and bringing it further," Avdar tells Axios.
He notes that Joipaw's games are not meant to be a replacement for spending time with your dog.
Game design for dogs: Avdar's dog games start off more simply than human games do, and it takes more coaxing to get dogs to start playing.
While the earliest stages of the whack-a-mole game display a single critter, getting the dog's attention takes putting peanut butter on the screen.
In tests with nearly two dozen dogs, "the most difficult step" has been getting dogs to start playing without peanut butter on the screen, Avdar says, but, when they do, it's "the magic moment where you see the light in their eyes."
After that, the idea is a mental workout for the dog, a potential half-hour challenge that can also tire a hard-thinking dog.
Help for dogs: Research into touch-screen brain games for dogs is young but "very promising," says Clara Mancini, a professor of animal-computer interaction at The Open University in the U.K. and science adviser to Joipaw.
She believes video games can offer benefits that other puzzle dog toys can't, because they can be designed to become progressively more difficult.
There is hope the tech can help dogs suffering from dementia or enrich those who are less active because they are in shelters, but she says more study is needed.
The big picture: Joipaw fits within the larger field of animal-computer interaction and the creation of tech that can benefit animals and help people understand them.
In this framework, Mancini says, most existing technology is understood as things that humans made to out-compete other species.
"The idea is to try and develop technology that starts to reduce the gap between humans and animals rather than increase it," Mancini says.
What's next: Avdar doesn't have a timeframe for Joipaw's release and is working out a pricing model for both the device and a subscription that'll dole out games.
He hopes to offer a wide range of games, including one about avoiding a hedgehog's spikes that is designed for a dog to play against a human.
2. The season's megahits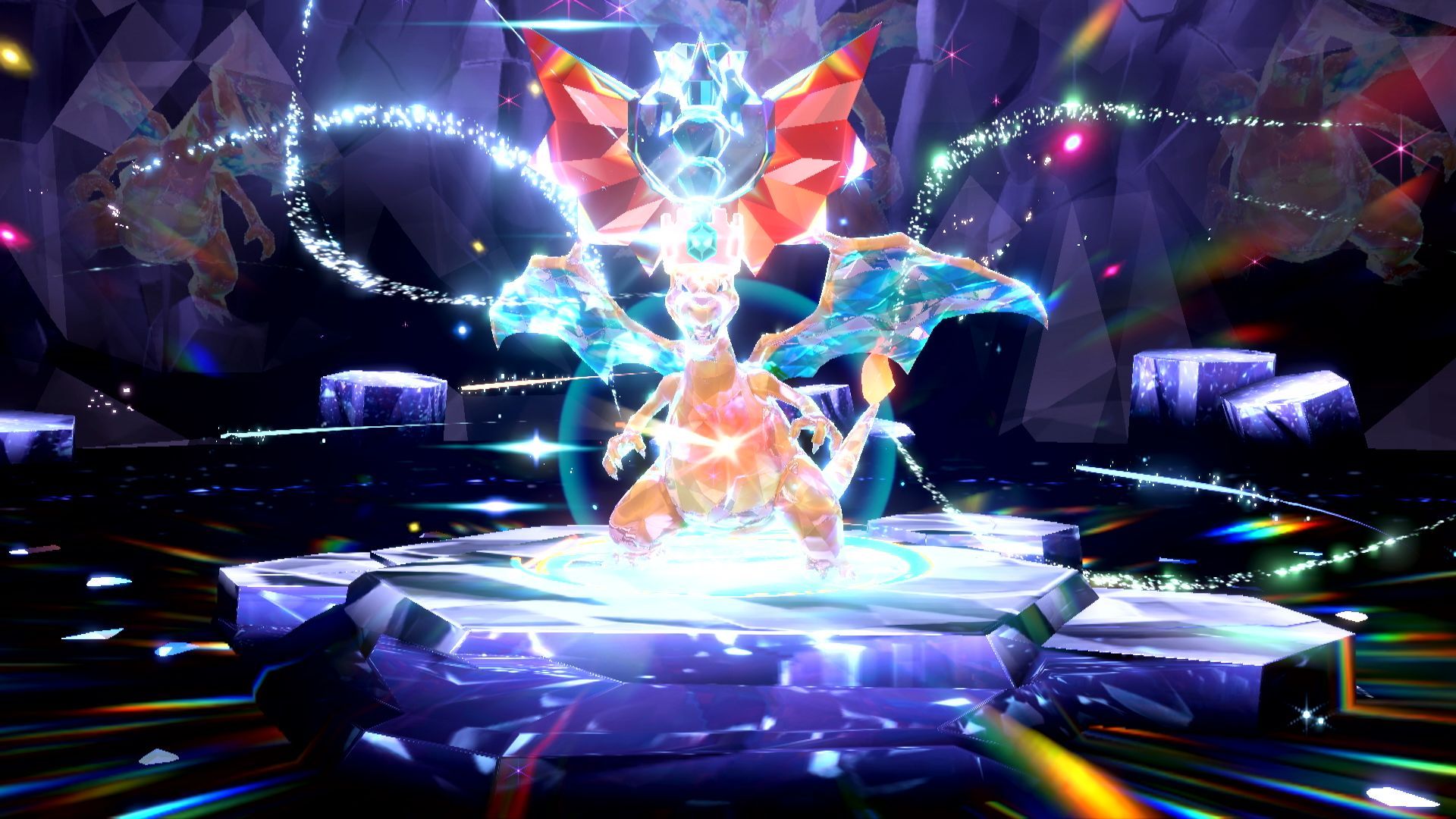 Nintendo and Sony are both boasting of stunning sales for their biggest 2022 games.
Even with much of the industry in a slump, top hits are hotter than ever.
Driving the news: Pokémon Scarlet and Violet, released on Nov. 18 for the Switch, sold 10 million copies combined in three days.
That's the hottest start for any game on any Nintendo platform ever, according to Nintendo.
And that's despite widespread reports of an uncharacteristic number of bugs in the game, leading some users to request refunds.
Sony's God of War Ragnarök, released Nov. 9 for PlayStation 4 and 5, sold 5.1 million copies in its first five days of release, the best debut for any game from a PlayStation-owned dev studio, the company said.
The big picture: Games and consoles were red-hot items for Black Friday, according to Adobe Analytics' shopping data.
3. Need to know
🤔 Netflix is hiring for a AAA (big budget) PC game and would prefer if the candidate had experience making shooter games, according to a job listing spotted by Mobilegamer.biz.
😲 Chinese regulators say the issue of children's video game addiction has been "resolved," the Financial Times reports.
Last year, Chinese authorities declared that children could only play games an hour a day, Friday-Sunday, and pressed game makers to use facial recognition tech to enforce that schedule.
💡 Sony is relaunching a project to fund Chinese-made video games after efforts were halted due to the pandemic, Reuters reports.
🔀 Microsoft's and Sony's lengthy responses to a U.K. regulator considering the former's Activision bid include some intriguing tangents: 1) Microsoft's justification for going Xbox/PC-exclusive with some "mid-sized" games — such as the next Elder Scrolls — from companies it purchases and 2) Sony's assertion that the PS6 will be released after 2027.
🦸‍♀️ Director James Gunn, set to oversee DC Comics' superhero exploits in film and TV, responded "yes" to a Twitter user asking if there are plans for the company's games to be tied into the same universe. Warner Bros. games currently take place in universes of their own.
🤖 Artificial intelligence is a "big topic" for gaming/metaverse investors these days as they chase the idea that AI can help tamp down costs for building virtual worlds, Axios Pro Media Deals reports.
💰 Blockchain gaming company Fenix Games has raised $150 million and says it'll use some of that money to buy games in the Web2 (aka not-blockchain) space, Venture Beat reports.
🧠 Destiny's Sword, an upcoming war video game, will require players to manage their fighting squad's mental health, in an effort to depict the psychological impact of combat, Wired reports.
📻 The BBC will debut a radio drama this week that is based on a novel tied to the Splinter Cell video game series. (If you want a great video game-centric audio adventure, check out Hunt the Truth, a 2015 podcast that plays out as a Serial take on Halo).
4. Unexpected realism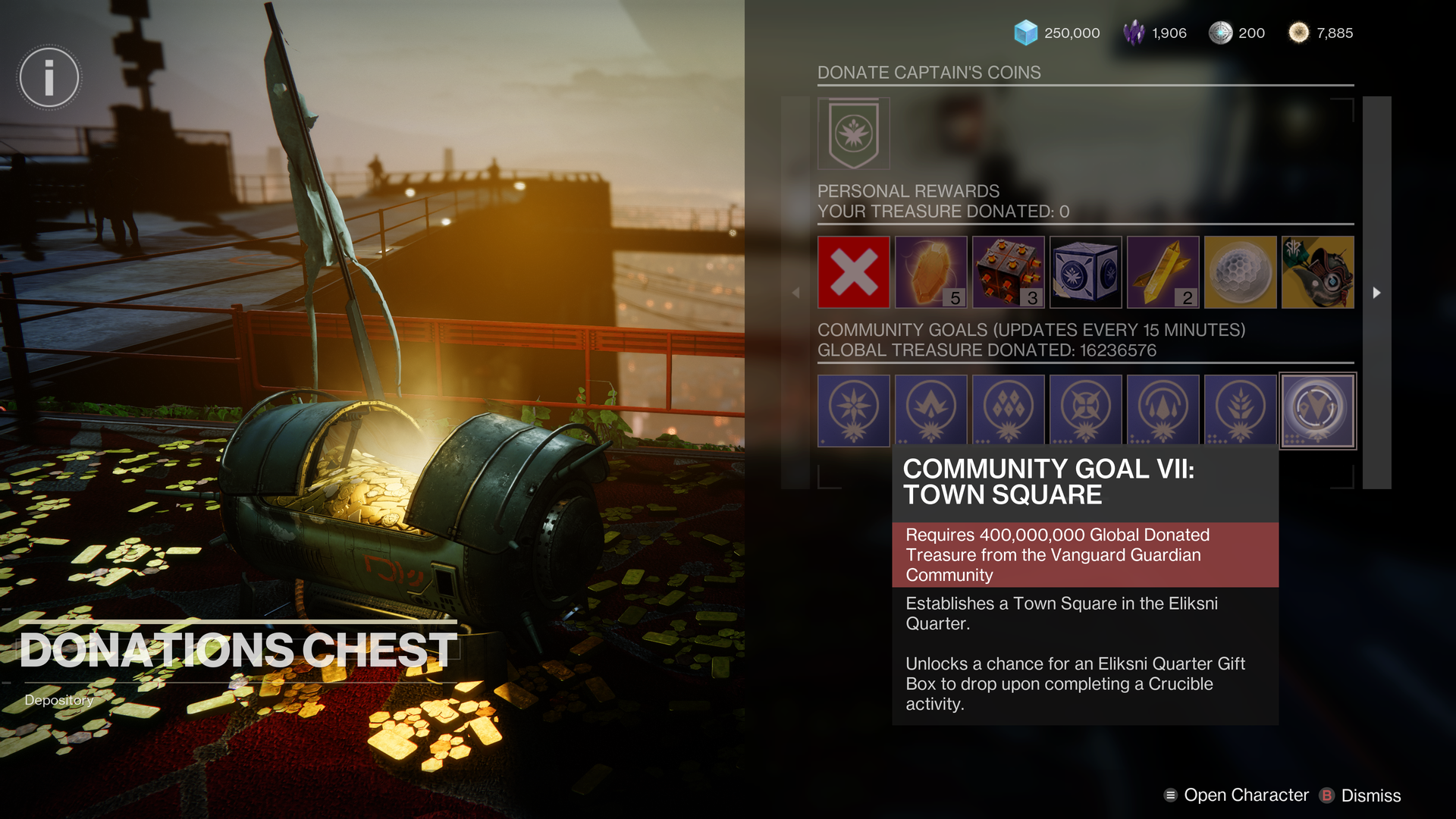 A community event in sci-fi game Destiny 2 this past week courted huge donations of virtual currency from players but resulted in underwhelming renovations to an in-game neighborhood.
Players could stop by Destiny 2's central meeting place, The Tower, and offer their share of a requested 400 million virtual treasures. Donations were set to gradually transform the Eliksni Quarter, an in-game refugee camp: renovating a bar, adding housing, for example. But the changes were minor and easy to miss.
Points for authenticity, perhaps.
One Twitter user snarked: "This is the most realistic infrastructure project of all time. Big promises, gobbles up resources, barely delivers anything."
The only farfetched aspect of the event was how quickly it all happened.
The project seemed to be designed to stretch out across a week or two to feed into the next season of Destiny's ongoing story. But players funded the project so swiftly that all of the in-game renovations were triggered in about a day.
🎁 Like the newsletter? Refer Axios Gaming to your friends to spread the word and get free stuff in the process. Follow the link here to begin.
🐦 Find me on Twitter: @stephentotilo.
Thank you to Peter Allen Clark for editing and Kathie Bozanich for copy editing this newsletter.
Still more of a cat person.