Axios Gaming
September 19, 2022
Happy Monday.
Can't wait to tell you what the difference is between a Various Daylife and a Valkyrie Elysium (both names of current video games), but today is not the day. Too much news!
Today's edition: 1,167 words, a 4.5-minute read.
1 big thing: Grand Theft Auto VI leaks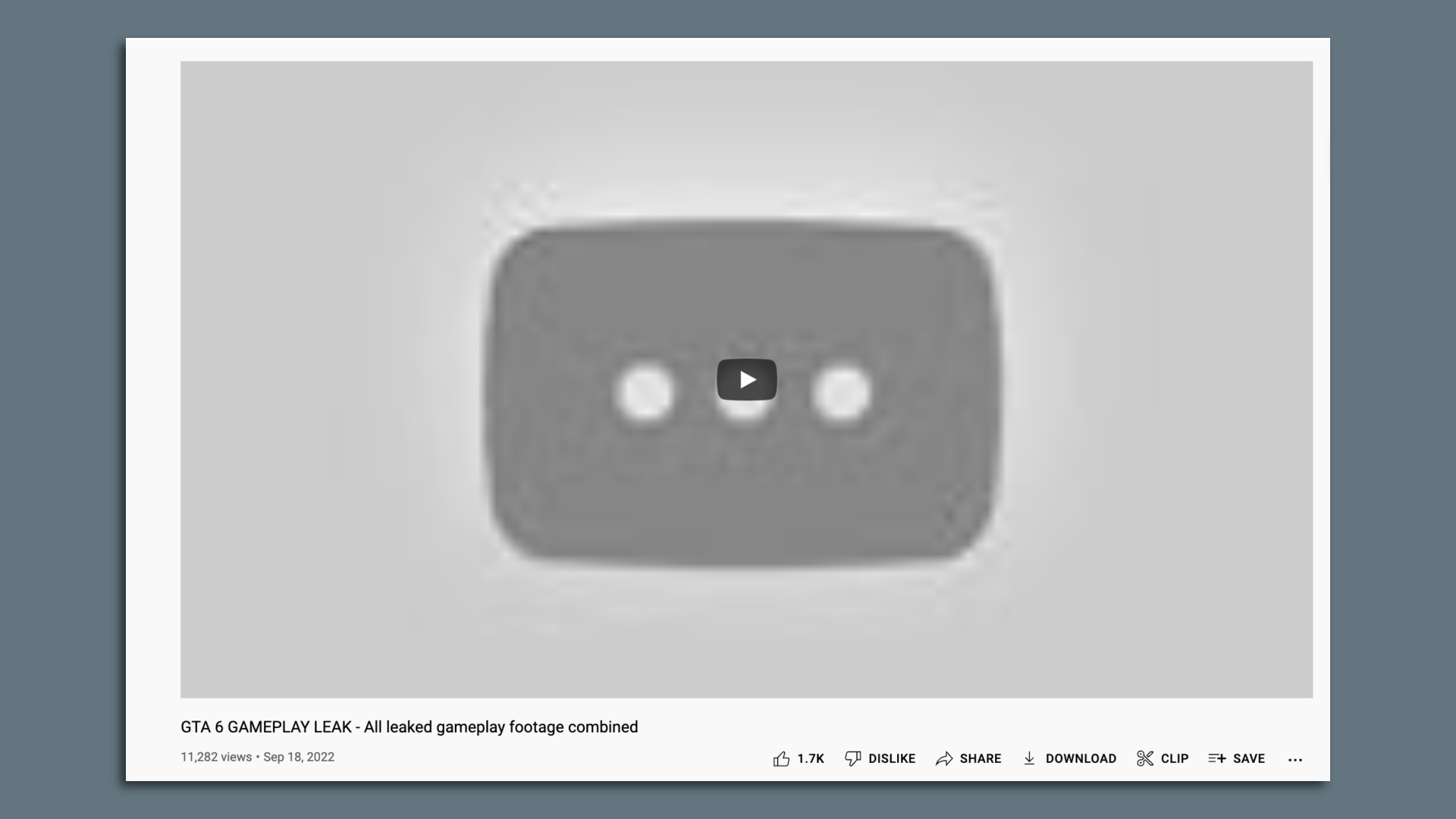 Rockstar Games and publisher Take-Two Interactive rushed today to tell the public — and stockholders — that the next Grand Theft Auto will not be delayed, despite a shocking leak the day before.
Why it matters: GTA VI (not the official title) is arguably the most-anticipated video game on the horizon, and so any news regarding its release has a bigger effect beyond its creators and fans.
Take-Two's stock was down 6% in pre-market trading this morning, Reuters reported.
But the stock rose again as Rockstar and Take-Two issued statements saying the hack wouldn't derail progress on the game.
What they're saying: "At this time, we do not anticipate any disruption to our live game services nor any long-term effect on the development of our ongoing projects," Rockstar noted in a statement tweeted at 9:10am.
"Our work on the next Grand Theft Auto game will continue as planned and we remain as committed as ever to delivering an experience to you, our players, that truly exceeds your expectations."
Take-Two issued a statement of its own, noting that it had "already taken steps to isolate and contain this incident."
Take-Two's stock price usually moves significantly with news of Rockstar game reveals or delays, and investment analysts regularly quiz the publisher's executives about the status of the next GTA during earnings calls.
Catch-up quick:
The GTA VI leak burst yesterday morning when someone claiming to have accessed Rockstar's employee Slack posted a link on the unofficial GTA Forums to 90 videos of in-development footage of the next Grand Theft Auto, code name "Americas."
Footage confirmed earlier reports that the game would be set in Rockstar's fictional version of Miami called Vice City and would feature at least one playable female protagonist, a big change for the male-dominated series.
By midday yesterday, the hacker said they were " looking to negotiate a deal" with Rockstar while threatening to leak or sell source code to GTA V and possibly GTA VI.
As the day wound down, Take-Two was scrubbing footage from the leaks from YouTube and by today, popular GTA fan forums had done purges of their own.
What's next: GTA VI isn't expected to release until 2024, giving Rockstar lots of time to work and promote the game as it traditionally would.
As the studio noted today: "We will update everyone again soon and, of course, will properly introduce you to this next game when it is ready."
Thought bubble: Rockstar has avoided calling the next GTA "GTA VI," even when confirming the leak.
If it wants to avoid the leaked footage appearing in any search results in the future, it has all the more incentive to go with another name, though Grand Theft Auto: Vice City is already taken.
2. Everyone's got a leaks take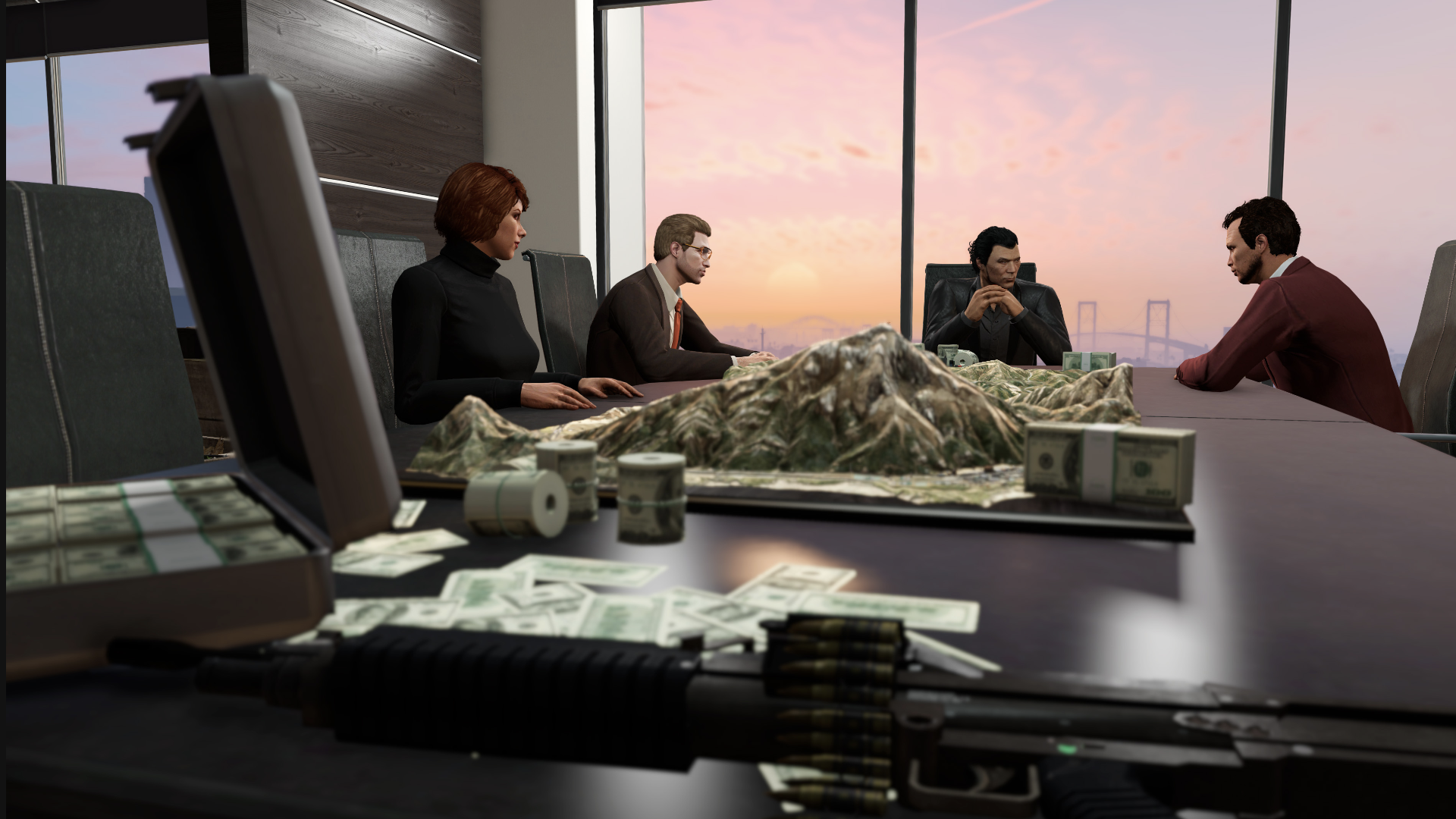 Developers have been sounding off online in the last 24 hours about the impact of game leaks, saying they often demoralize creative teams.
But another argument percolating is that glimpses of games earlier in the development process might be healthy for an industry that's cloaked in secrecy.
Why it matters: Gaming is more opaque than other entertainment industries, and that secrecy impacts how games are discussed and how (mis)understood game-making is.
Whether that secrecy fuels the toxic interactions some demanding players have with game developers — or whether that toxicity mandates such secrecy — is up for debate.
One point of consensus is that developers should have control of when they show in-progress footage filled with placeholder art and other normal mid-development imperfections.
Gaming giant EA has intentionally been offering players unusually early looks at its games in recent years, including a recent trailer for its upcoming game Skate that featured the same kind of unfinished visuals seen in the GTA VI hack.
Few video game companies leak as much as Ubisoft, whose CEO Yves Guillemot seemed sanguine about the topic when we asked about it in Paris two weeks ago.
It's "much better for the team" for the reveal to happen in a splashy and impressive way, he told Axios.
But in terms of a leak's impact on sales: "It can be positive in some cases," he said. "It depends on the shape of the game when the leak is happening."
Ubisoft's flagship Assassin's Creed games have leaked in numerous ways over the years: through marketing materials prepped just before official reveals, polished internal target visuals or rougher in-progress art.
3. Assassin's Creed's Japanese influence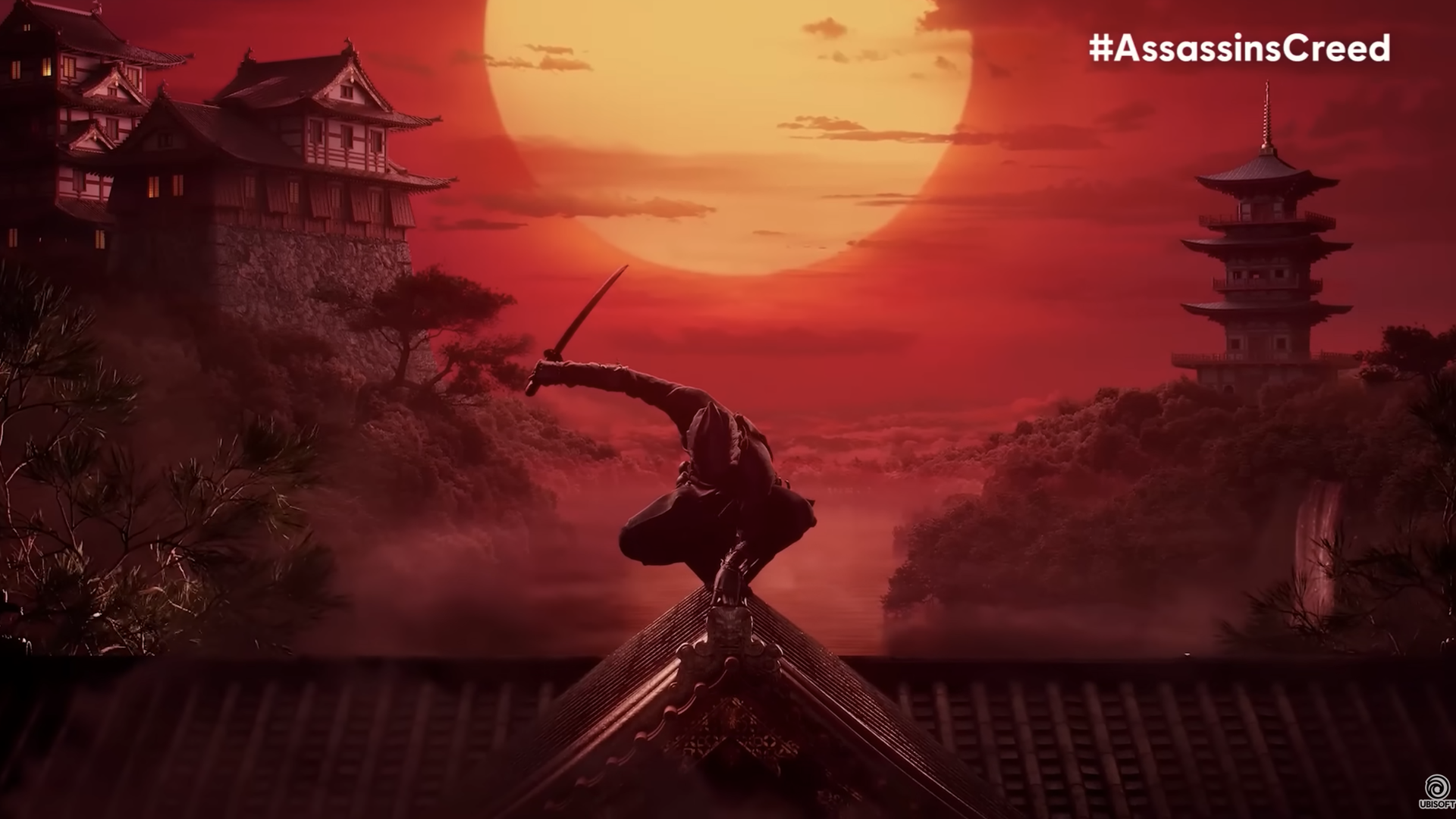 The development team of Ubisoft's upcoming Assassin's Creed Red, which is set in feudal Japan, will work with consultants and the company's own studio in Japan in the interest of cultural authenticity and sensitivity, two Ubisoft sources familiar with the game's development tell Axios.
Why it matters: Some prominent Western games based on east Asian culture have been criticized in recent years for so-called "cultural tourism."
It's unclear the extent that Ubisoft's advisers — internal or external — will be able to shape the game.
Details: Ubisoft hasn't said much about just who is making Red other than it'll be led by Ubisoft Quebec and creative director Jonathan Dumont, who is white.
Between the lines: Assassin's Creed games have been promoted by Ubisoft and championed by fans for their diversity in recent years, but those achievements have come at a cost, insiders have said.
Developers close to the series have told reporters, including Axios, that diverse representation in those games did not come easily and met with resistance at times by white men in positions of authority.
Those concerns were exacerbated in 2020, when a Ubisoft studio then run by the CEO's son released a mobile game that presented a faction that resembled Black Lives Matter as villains. Ubisoft later changed the game and apologized.
Between the lines: As part of company reforms, Ubisoft recently formed a diversity, inclusion and accessibility team to advise on its games internally while they're in development.
Red will be an early test of how much influence that group has.
4. Need to know
🤔 The CEO of esports organization G2, Carlos Rodriguez, is on unpaid leave after being spotted partying with Andrew Tate, an athlete-turned-influencer recently banned from TikTok, YouTube and Facebook for his misogynistic comments about women, Kotaku reports.
🚫 Sony's upcoming PlayStation VR 2 headset will not run games made for the company's original PSVR headset, the company has confirmed.
😲 Uncertainty around whether Call of Duty might go Xbox-only could benefit EA's Battlefield series, company CEO Andrew Wilson said at a recent conference.
5. One tough Wordle
Friday's Wordle puzzle was really tough, according to The New York Times (and many players who fumed about it over Twitter).
Driving the news: The Times tweeted on Friday that only 41% of Wordle players surveyed solved the puzzle in six tries.
Usually 99% of players solve it by the sixth.
Try Friday's puzzle yourself to see if you can get it. (Click on the X to close the box that's covering the puzzle):
Then let me know, by replying to this newsletter, what you think the rules should be about whether a word qualifies as a Wordle solution.
🎁 Like the newsletter? Refer Axios Gaming to your friends to spread the word and get free stuff in the process. Follow the link here to begin.
🐦 Find me on Twitter: @stephentotilo.
Thank you to Peter Allen Clark for editing and Kathie Bozanich for copy editing this newsletter.
Got it on my sixth try.