Axios Gaming
August 07, 2023
Happy Monday!
Feeling better today. Thanks for bearing with me last week.
Today's edition: 1,225 words, 4.5 minutes
1 big thing: A Holocaust museum in Fortnite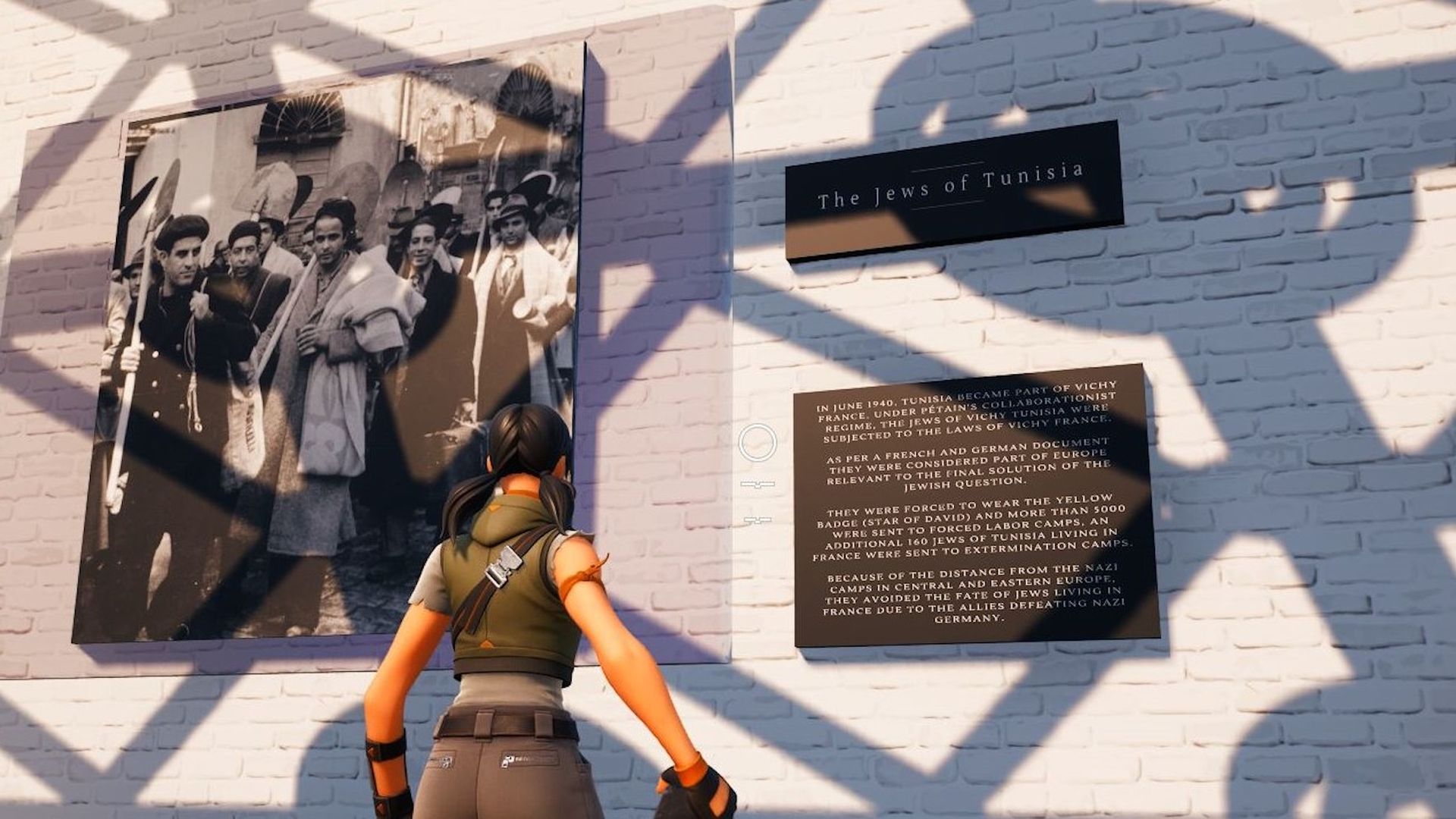 The world's next Holocaust museum is being built inside Fortnite, one of the planet's most popular video games.
Driving the news: The virtual building, called the Voices of the Forgotten Museum, will let players walk its halls to read plaques describing the genocide against Jews in Nazi Germany and see photos of Jewish resistance fighters, along with heroic individuals who sheltered Jews.
While Fortnite is typically used as a cartoony, multiplayer, competitive-shooting game, visitors to the museum — which will be offered as a separate, peaceful experience — will not be able to play the game inside it.
What they're saying: "I feel a responsibility to make sure those who died are still remembered," independent game designer Luc Bernard, who has been building the virtual museum with a colleague, tells Axios.
The L.A.-based game creator — who earlier this year released The Light in the Darkness, a free video game set during the Holocaust — says physical Holocaust museums, while invaluable, have their limits.
"It's time to adapt," Bernard says. "Millions of dollars are being put into museums which I believe are important, but we are ignoring most of the population, and even worldwide."
He says more people can be reached by finding them where they are, and many have one foot in the virtual world of video games.
Details: The virtual museum was built over the course of a few weeks earlier this year and just got approved for release last week by Fortnite publisher Epic.
Epic was not involved in the museum's creation, but works created in Fortnite have to adhere to the game's age rating, which limits what a Fortnite Holocaust museum can depict.
"We can't show dead bodies or camps or things like that," Bernard says.
Between the lines: Because it is set in Fortnite and because Fortnite is rife with pop culture crossovers, visitors to Bernard's Fortnite Holocaust museum will show up as their Fortnite character, which just might be Optimus Prime, Spider-Man or a walking banana.
That's just the way it goes, Bernard says: "People take selfies at Auschwitz and play Pokémon Go at Holocaust monuments. You cannot stop people from doing stuff, and if you live in fear of that happening, then you would hide away anything about the Holocaust," he says.
The design of the Fortnite Holocaust museum nevertheless drew on a key lesson from Epic's own 2021 Fortnite event celebrating Martin Luther King, Jr., where the mood was initially undermined by attendees' ability to do the floss. In Bernard's museum, player "emotes," including the ability to dance, will be turned off.
The big picture: The Voices of the Fallen Museum is arriving in Fortnite as the Anti-Defamation League reports an increase in anti-Semitism and as people and institutions focused on raising awareness of the Holocaust turn to technology to preserve the historical record.
What's next: The Voices of the Forgotten Museum will be made available in Fortnite in coming weeks, Bernard says.
2. Testing an AI detective story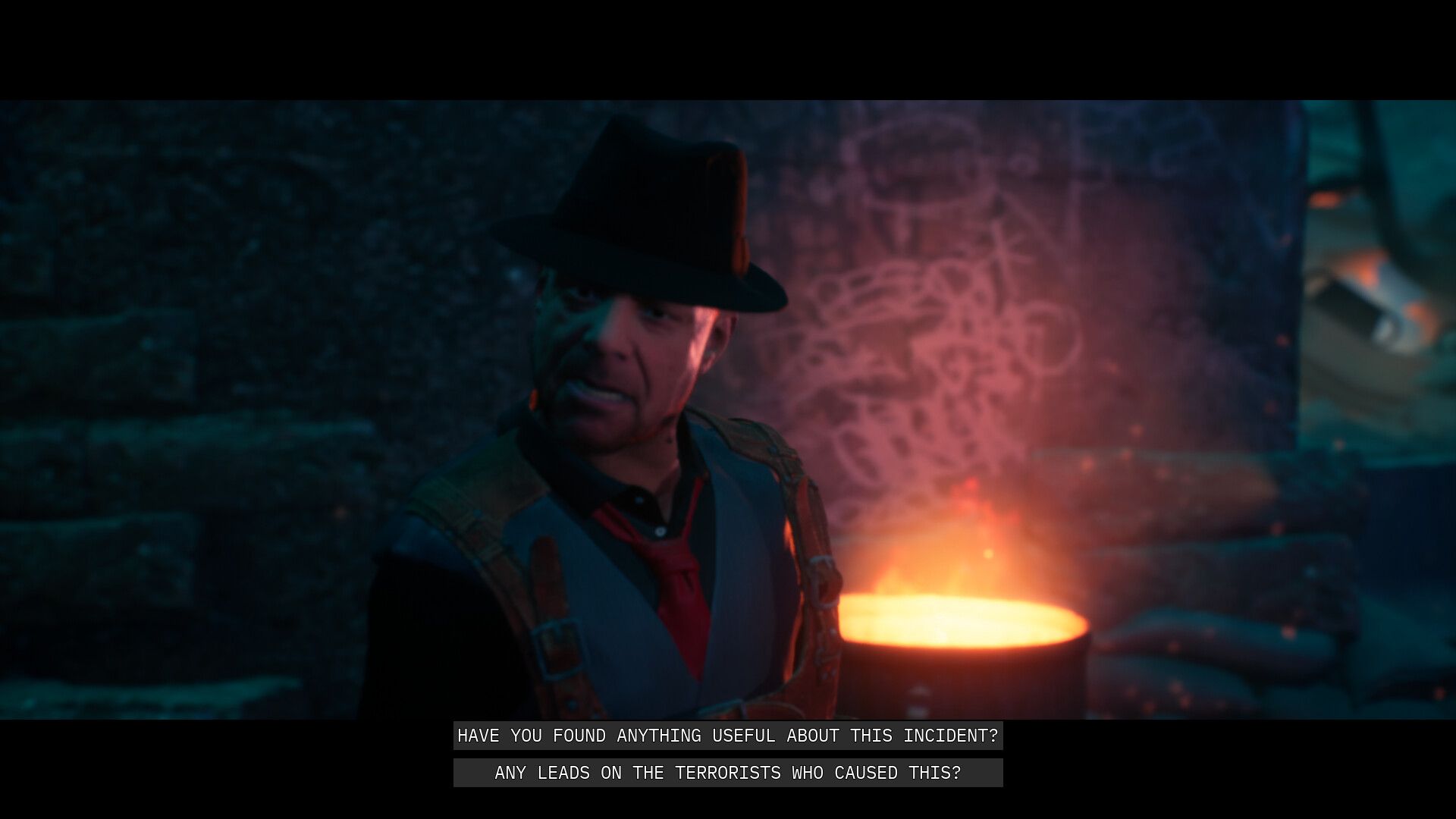 A police officer told me what she had for breakfast and a shady man in a fedora seemingly confessed to a crime, but everyone was reluctant to tell me how tall they were when I recently played around with a tech demo called Inworld Origins.
The demo is meant to show the potential of generative AI in dialogue-driven video games.
Driving the news: Origins comes from Inworld AI, a company that was just valued at $500 million, as investor interest in generative AI's use in games intensifies.
How it works: Origins, which is available to download and try for free via Steam, pulls users into a sci-fi crime scene in the aftermath of an explosion in the city of Metropolis.
The demo encourages the player to quiz its human and robot characters for clues by speaking casually into a microphone.
The idea is that nothing is specifically scripted and that Origins taps AI to understand what the player says and respond with dialogue that feels natural and adheres to the specifics of the plot.
One exchange I had with the fedora-wearing man was surprisingly slick. I'd been encouraged by my robot partner to antagonize a confession out of him, and he eventually copped to setting off a bomb.
But his replies would take a few seconds longer than expected, leading to us sometimes speaking over each other.
Here's how our chat began...
Me: "You're racist against robots."
Him: "Robots are not a race."
Me: "What are they?"
Him: "Machines."
Me: "You don't like them very much, do you?"
Him: "Because they are a threat."
Me: "To who? Who are they a threat to?"
Him: "They're replacing human labor… it's a disgrace."
Results were mixed when I went more off-topic.
I quizzed several robot and human characters about their height and was mostly brushed off. One eventually guessed that I was 5 feet tall.
The police officer I talked to about breakfast did have a joke about it. I probably thought she had pancakes shaped like circuit boards, she said.
Between the lines: Inworld's Origins demo is meant to be a case study for game developers interested in creating AI-driven, nonplayer characters, Inworld's chief product officer, Kylan Gibbs, tells Axios.
The AI is processing answers remotely via a server in order to generate the best answers, said Gibbs, who noted that some of Inworld's other AI dialogue demos run with lower latency.
The bottom line: The demo reminded me of my experience playing early text adventure games, when half the fun (and frustration) came from testing what I could type, what the game would respond to and what I needed to type to get the game to advance.
The demo is too slight and too rough to indicate whether AI-driven dialogue could replace human-written dialogue or make a traditional game world feel more alive.
As Inworld notes, it's early for now. But more tests of Inworld's tech are coming, including the planned addition of an AI-powered "personal electronic assistant" in the NetEase game Cygnus Enterprises.
3. Need to know
☹️ Twitch's most-subscribed-to streamer, Kai Cenat, is facing potential charges of inciting a riot and unlawful assembly, the NYPD says, after a planned game console giveaway went awry in New York City's Union Square.
Cenat's livestreamed offer to give away consoles and gift cards drew thousands of people to the area but resulted in a chaotic scene, scuffles and dozens of arrests, The New York Times reports.
🤠 Rockstar Games will release its acclaimed 2010 Western, Red Dead Redemption, on Nintendo Switch and PlayStation 4 next week.
The game had launched on PlayStation 3 and Xbox 360; the 360 version still runs on modern Xbox models, but a PS4 version was needed to run on that console and its compatible successor, PS5.
🤔 The Pokémon Company will hold an online showcase tomorrow morning at 9am ET; TBD on what'll be announced.
📉 Square Enix's operating income was steeply down this spring (¥3.1 billion /$22 million) compared to spring 2022 (¥14.4 billion/$101 million) despite the June launch of Final Fantasy XVI and an increase in overall sales.
📈 Baldur's Gate 3 is proving to be one of the year's biggest hits, drawing more than 810,000 concurrent players on PC on Sunday.
🔥 Activision Blizzard's anti-cheat program Ricochet will soon start notifying players during multiplayer Call of Duty matches if it has caught and had to boot any players because they were cheating.
4. Old name, new game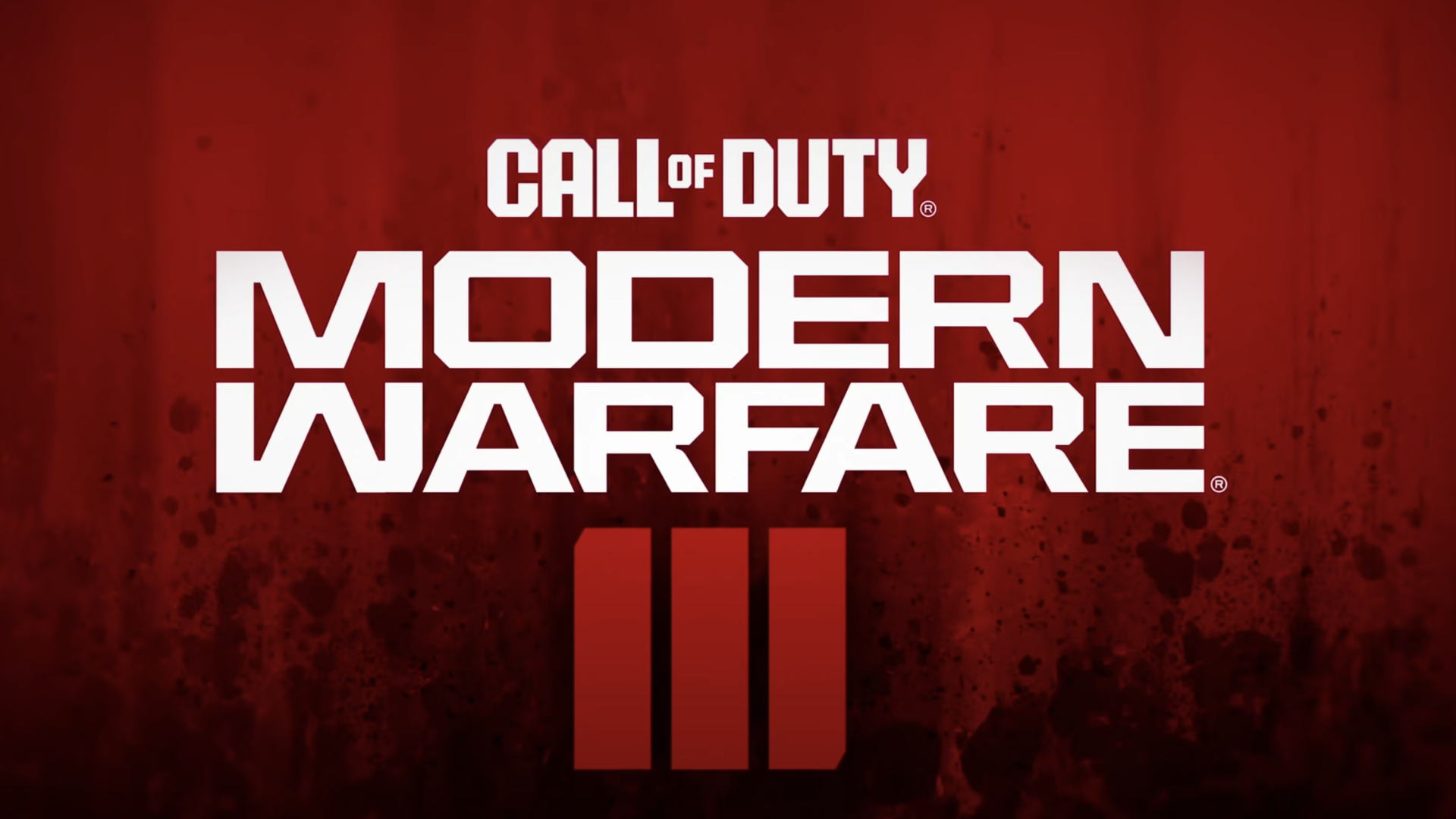 The next Call of Duty will be subtitled Modern Warfare III and be released Nov. 10, according to a new teaser.
It'll be the second game of that name, following the 2011 release of Call of Duty Modern Warfare 3 (Yes, they've switched from Arabic to Roman numerals.)
Activision Blizzard's second Modern Warfare trilogy is not a set of remakes. The games have deviated from the plot of the original Modern Warfares.
🎁 Like the newsletter? Refer Axios Gaming to your friends to spread the word, and get free stuff in the process. Follow the link here to begin.
🐦 Find me on Twitter: @stephentotilo.
Thank you to Scott Rosenberg for editing and James Gilzow for copy editing this newsletter.
I called the fedora guy an "---hole." With no latency, he shot back: "And you're an idiot."