Axios Gaming
February 15, 2022
Happy Tuesday. Stephen here.
It's the 15th anniversary of one of my favorite gaming franchises, Professor Layton. It's a series of cheerful detective stories filled with brain teasers and I wish the creators would make more.
📅 Join Axios virtually at our inaugural What's Next Summit on April 5. Register here to attend livestream sessions with discussions on trends that will revolutionize our future.
Today's edition is 1,277 words, 5 minutes.
1 big thing: The extended generation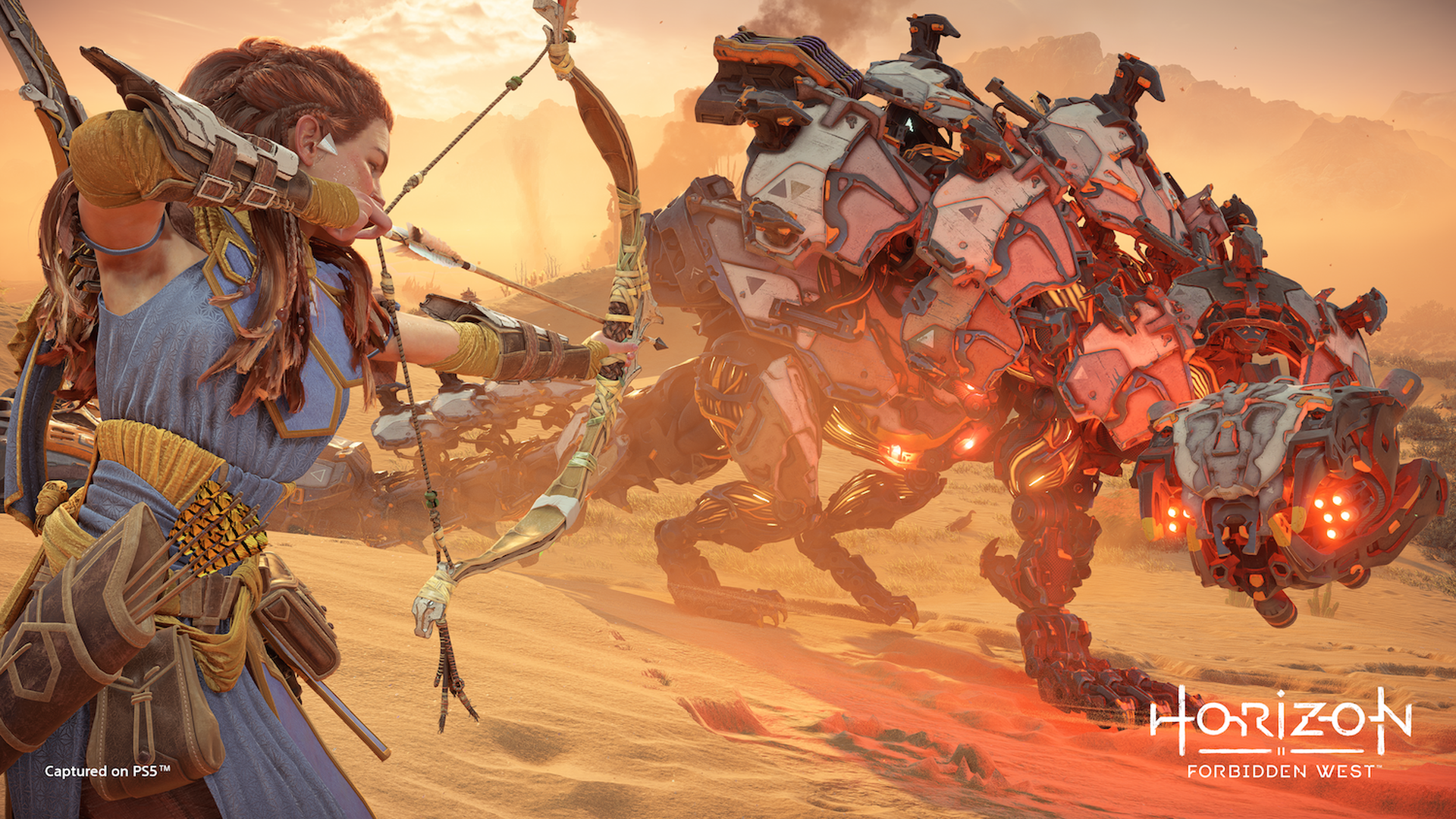 Friday's mega-release of PlayStation exclusive Horizon Forbidden West, which will run on the PS5 and PS4 15 months after Sony's newer console was released, is a milestone in how different this hardware generation is than any before it.
Why it matters: The simple and fairly clean progression of past console generations appears to be a thing of the past.
The old rules: new consoles launch, and their manufacturers soon stop making major games for their predecessors.
The new standard: Support for the older devices — even with marquee titles — long into the future.
Flashback: Back when the PS4 launched in November 2013, Sony's top PS3 offerings faded fast and had nothing of Forbidden West's scale this far in.
By 2014, Sony had shifted to PS4, with just two big exclusives for PS3 that year.
By 2015, 13-plus months after release and comparable to the current point of this latest console generation, Sony development for PS4 had faded to just its annual MLB game release.
Sony rivals Nintendo and Microsoft have also tended to move on quickly.
Between the lines: The blurred transition has largely been a positive change for all parties, even if in past generations Forbidden West would have likely been next-gen only.
For PS4 owners, Forbidden West reportedly runs well, "equivalent to 'PC low settings' up against an all-out ultra-class experience on PlayStation 5," according to Digital Foundry.
For PS5 owners, the game still looks impressive.
For Sony, Forbidden West gets a big potential audience, as it can sell to the 100+ million PS4 installed base and not just the 17 million or so owners of PS5s.
Over at Xbox, Microsoft has enjoyed a similar benefit from the likes of December's Halo Infinite appearing on Xbox Series S and X as well as the last-gen Xbox.
The big picture: Sony and Microsoft's cross-platform strategy looks even smarter in light of the pandemic.
What's next: Sony's cross-gen strategy will extend throughout the year, with March's Gran Turismo 7 and the as-yet-undated God of War: Ragnarok slated for PS4 and PS5.
2. 21 hours with Forbidden West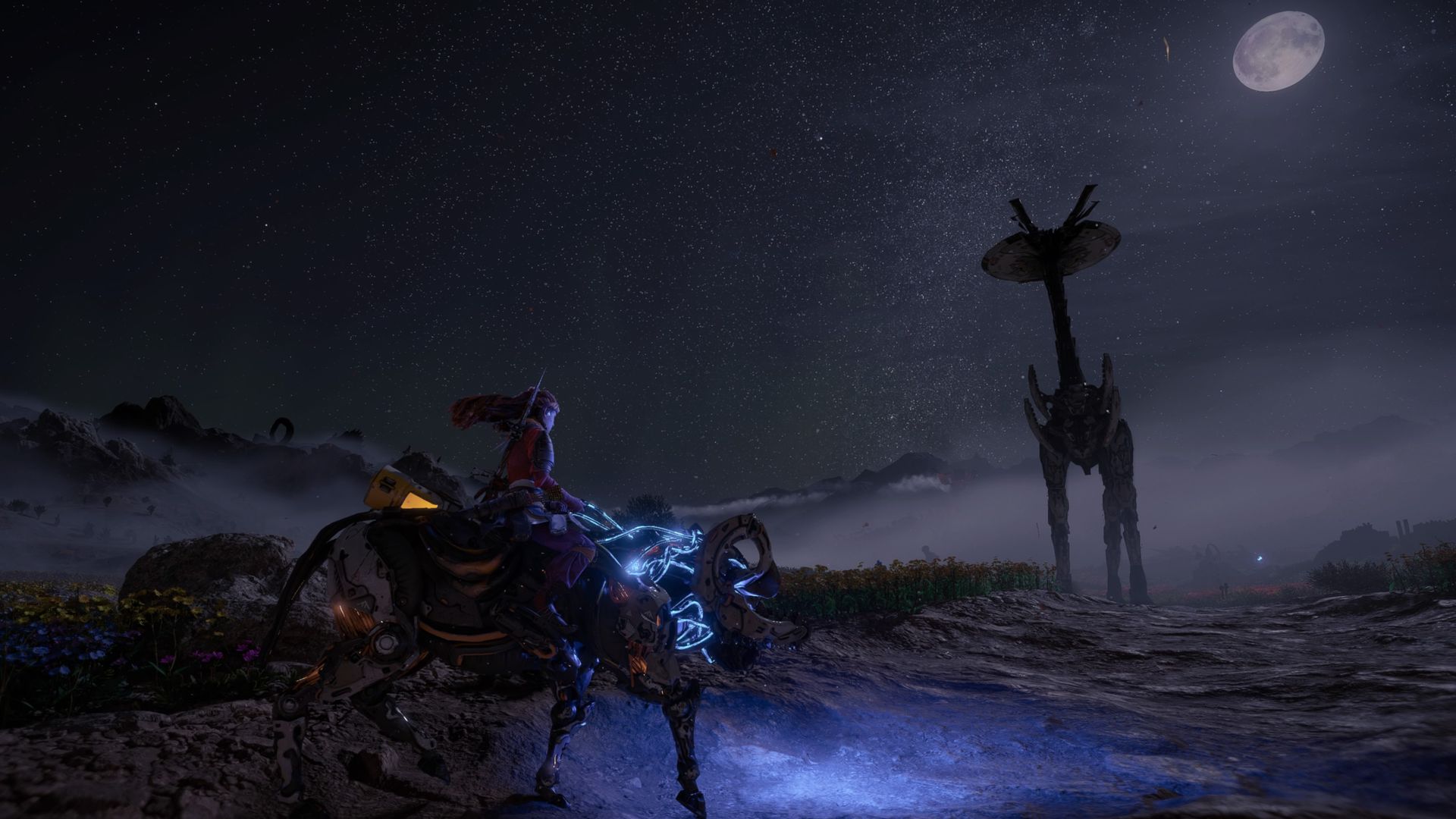 Forbidden West is a beautiful, comfort food blockbuster, from what I've played of it so far.
My impressions: The game puts the player in the shoes of Aloy, a woman who hunts mechanized animals in post-apocalyptic America. She ventures through mountains, forests and deserts toward the Pacific in this new adventure.
It's as enjoyable to play as development studio Guerilla Games' 2017 Horizon Zero Dawn original. It operates at a grander scale, featuring more land, more types of beasts, more weapons and a hang-glider for Aloy to fly.
What's gone is the mystery of how this wrecked world came to be, largely answered in the last game through its archeology of ruins and audio logs (light spoiler: most of the blame goes to one really bad tech bro).
In its place are new mysteries about the fate of computer systems designed to resuscitate the world.
A lingering question for me is how deep Forbidden West gets and how seriously to take it.
It presents a gorgeous playground in which to plant electrified tripwires and hurl acid arrows to crack the shell of mecha-mammoths.
But what of its premise? A white woman in Native American-inspired garb ventures into the American West, where supposedly violent tribes await. It's a setup the designers say is meant to evoke a Western story but not offend.
I'm just reaching those tribes — all more diverse and complex than their reputations suggested — and don't know what more the game may do to defy those tropes. Reviews have largely not touched the topic.
What's next: 21 hours in, I'm only at 19% completion. I've yet to see the wrecked Golden Gate Bridge and have plenty more game to go.
3. Cyberpunk do-over
CD Projekt Red finally launched next-gen versions of December 2020's Cyberpunk 2077 today, alongside a raft of changes designed to make the last-gen versions play better too.
Why it matters: CDPR is trying to salvage a game and its studio's rep after 2077's disastrous launch.
The well-chronicled catastrophe led to apologies, refunds, a temporary PlayStation store delisting and a stock price swan dive for the Polish game maker.
Between the lines: Today's new version adds revamped crowd and enemy behavior in all versions of the game, as well as a revamped set of unlockable abilities.
The new PS5 and Xbox Series S and X versions have all of that and enhanced graphics. They're available as a free upgrade for people who bought the game on PS4 or Xbox One.
The next-gen versions will also be offered as a free five-hour trial for the next 30 days, which might be enough time to blaze through the whole game if you're a top speedrunner.
4. Need to know
😲 Nintendo president Shuntaro Furukawa downplayed the appeal of the so-called metaverse in recently translated remarks to investors this month, saying: "There is no easy way to define specifically what kinds of surprises and enjoyment the metaverse can deliver to our consumers."
💰 Warren Buffett's Berkshire Hathaway bought nearly $1 billion worth of Activision Blizzard stock in the final quarter of 2021, as its cost plummeted in the wake of misconduct scandals, according to a new SEC filing, Axios' Rebecca Falconer reports.
🤔 Wordle players who use the New York Times' version of the game are seeing different daily solutions than those playing the original web version, Kotaku reports.
💰 Mobile gaming company Tripledot has raised $116 million in funding for a valuation of $1.4 billion. It says it'll use the investment to "accelerate the growth of its portfolio of games and invest in M&A opportunities."
📱 The CEO of Clash of Clans studio Supercell outlined the company's plans in a new blog post that discusses, among other things, the need to better address his team's mental health: "Overworking teammates cannot be the solution. No one should sacrifice their health & wellbeing for their team or Supercell goals."
5. Worthy of your attention
Roblox: The children's game with a sex problem [James Clayton and Jasmin Dyer, BBC]
Roblox sex games are commonly referred to on the platform as "condos". They're spaces, generated by users, where people can talk about sex - and where their avatars can have virtual sex. In these games, Roblox's rules are thrown out of the window.
Roblox accepts it has a problem: "We know there is an extremely small subset of users who deliberately try to break the rules," a spokesperson told the BBC.
Condo games are usually only live for a short time - often less than an hour - before they are discovered and taken down.
6. Netflix's BioShock twist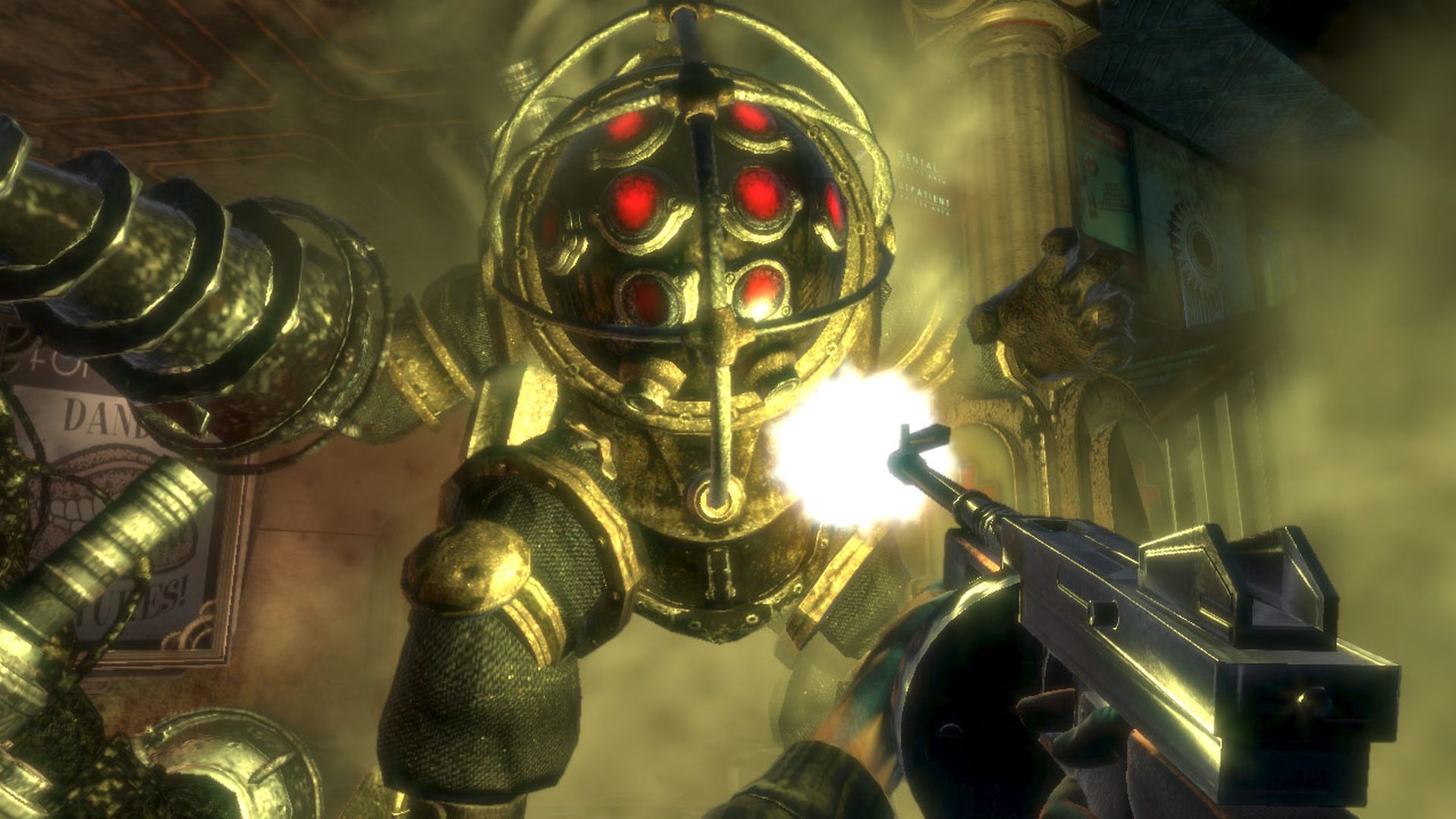 Netflix confirmed rumors today that it is partnering with publisher Take-Two Interactive to create a live-action adaptation of BioShock.
Driving the news: This adds to a long list of video game adaptations Netflix has in the pipeline, as it plumbs a category largely ignored by streaming rivals Disney Plus and HBO Max.
Between the lines: The critically acclaimed 2007 game BioShock sent players into a failed Ayn Randian underwater utopia called Rapture, that had since been overrun by a warped group of survivors.
Netflix says it is adapting the "franchise."
The big picture: Netflix's zeal for gaming kicked into overdrive in recent years, with a slew of gaming series and the launch of its own line of video games.
Netflix has already hosted adaptations featuring top game series Castlevania, League of Legends and the Witcher.
It also regularly announces deals for new, as-yet-unaired series, including the likes of Assassin's Creed, Resident Evil, Splinter Cell and more.
🎁 Like the newsletter? Refer Axios Gaming to your friends to spread the word and get free stuff in the process. Follow the link here to begin.
🐦 Find us on Twitter: @megan_nicolett / @stephentotilo.
I still support the PS4 too.