Axios Gaming
September 22, 2022
Happy Thursday.
I recently told you EA was secretly making Marvel games, including one about Iron Man. It's official now.
Today's edition: 1,624 words, a 6-minute read.
1 big thing: Xbox eases DRM restrictions
Most of the Xbox games released in the past decade are at less risk of becoming unplayable in the future. That's thanks to a change Microsoft has quietly made to how its current consoles handle users' rights to their games.
Why it matters: It's a win for video game preservationists and anyone else who imagined running recent Xbox games in the far future without worrying about the status of any remote servers.
Microsoft is basically backing off an approach to digital rights management, or DRM, for select games.
Details: The change removes the requirement for the disc version of most Xbox One games to check for an internet connection before running on the newer Xbox Series X consoles.
In "the vast majority of cases," the discs will simply install into the system and run the game, according to Microsoft engineer Eden Marie, who addressed the change on Twitter this week.
Microsoft made the change to the Xbox mid-year, according to Marie.
Fans who have been passionate about this Microsoft DRM policy first noticed it this month and are now largely cheering the change.
Between the lines: The switch brings Microsoft more in line with rivals Nintendo and Sony, whose systems do not require an online check for disc- or cartridge-based games, according to data pooled for Axios by the operators of the Does It Play online advocacy account and some like-minded players.
Previously, these gamers considered Microsoft an outlier, because Xbox One game discs wouldn't work if they were inserted into an Xbox Series console that didn't have an internet connection.
That issue wasn't just relevant to games from the Xbox One generation. Many current Xbox Series games ship with only the Xbox One version of the game on the disc and therefore wouldn't run under Microsoft's DRM restriction.
Note: There are tighter DRM restrictions for downloadable versions of games across all major platforms.
What they're saying: "Thanks Microsoft for something that should have been there from the beginning," YouTuber Hikikomori Media said in a video testing the update.
"They did good, so I've got to give them props."
Yes, but Microsoft's DRM critics still want the company to remove the requirement for every new Xbox console to connect online before it can work.
That presents its own preservation headaches.
The big picture: The digital nature of games cuts both ways in terms of preservation, giving games some advantages and disadvantages when compared to trying to preserve, say, hardcover copies of a great novel.
Digital media can be stored and transferred with relative ease.
But code requires a platform to run it, and is subject to whether those platforms will continue to function and will allow those games to keep running.
2. Raising the hourly quality bar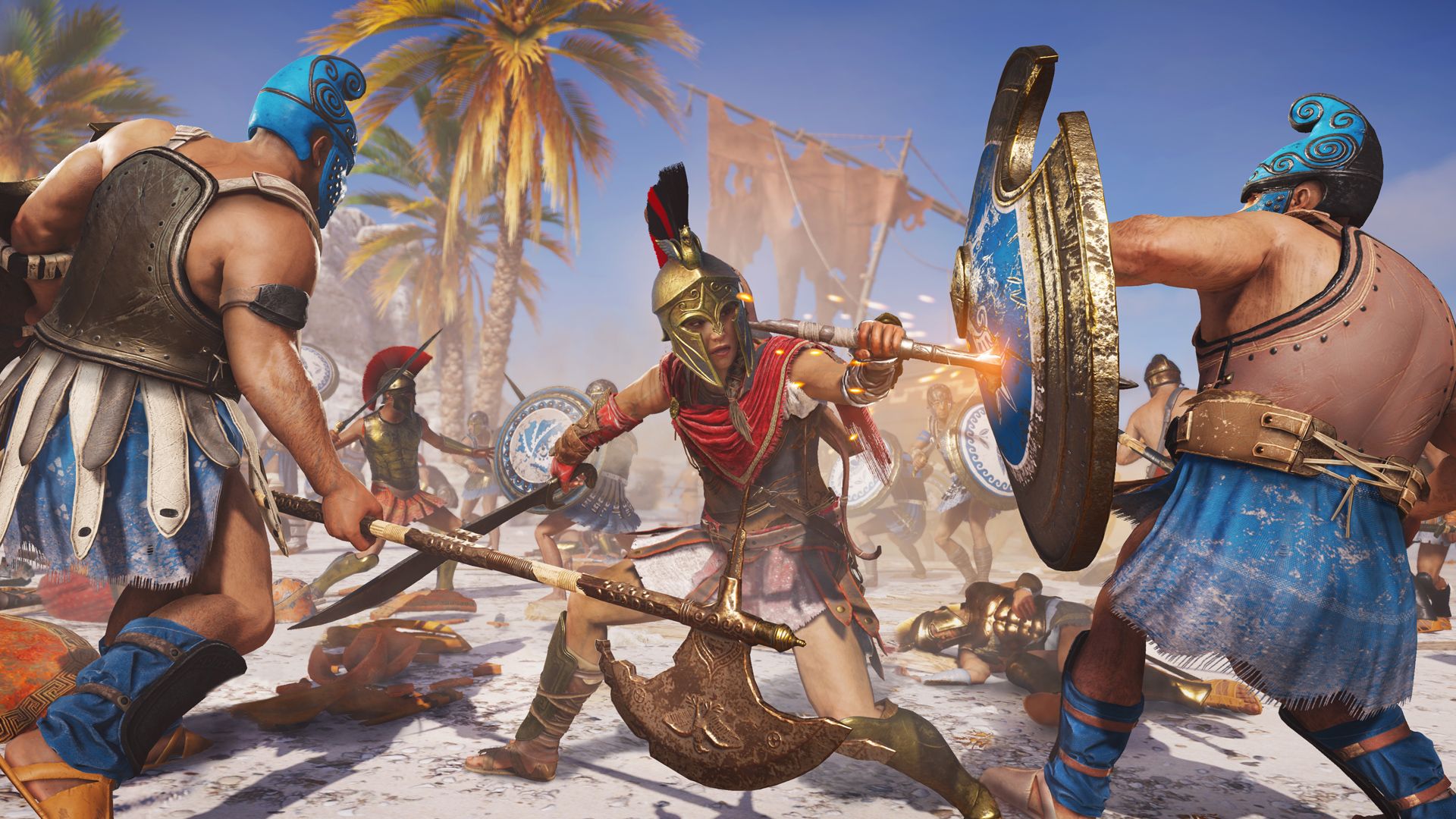 One of Ubisoft's most senior developers, Fawzi Mesmar, says one of the company's creative goals is to make "every hour spent in our game count."
Why it matters: Gaming executives believe that long playing times can be good business, but players do complain that some increasingly long franchise releases — from Ubisoft and others — can feel tedious.
Ubisoft executives have regularly touted the average playing time of users, and EA CEO Andrew Wilson noted there's a near 1:1 relation between a gamer playing for more hours and spending more money in their games.
Between the lines: Mesmar, who is Ubisoft's VP of its centralized editorial team, shared the hourly quality goal during the company's briefing to reporters in Paris earlier this month.
He grouped it with pledges to scrub Ubisoft games of more bugs throughout their life cycle and actively encourage more diversity in the games' content.
In conversation with Axios, Mesmar also addressed the quality question around the free-to-play battle royale game Ghost Recon Frontline, which Ubisoft canceled in July after letting some players test an in-development build.
"Following the feedback that we've collected from our players in the playtest, we found that that game basically was not meeting the players' expectations," he said.
Frontline was announced last October to a swift negative reaction from fans who expect stealth-oriented games from the franchise.
Ubisoft noticed that response, Mesmar said, but "wanted to also collect the feedback of the players once they've experienced the game, not just the messaging around the game." When playtests didn't generate a great response, the game was shelved.
3. Twitch's rough week
It's been quite a stretch for the popular Amazon-owned livestreaming service Twitch:
On Tuesday, after a threatened strike by top streamers, Twitch agreed "to prohibit streaming of gambling sites that include slots, roulette, or dice games…" though some in the community remained troubled by perceived loopholes regarding other forms of gambling.
Wednesday, Twitch announced it will reduce the 70/30 revenue split it had been secretly offering to select streamers to something closer to its standard 50/50, citing among other things the cost of using servers run by its own parent company, Amazon.
Also Wednesday, a Bloomberg report detailed instances of child predation on Twitch, saying alleged predators targeted more than 200,000 children. A rep for the company said the data, if accurate, was "deeply upsetting."
4. PlayStation's PC boost
Sony's strategy of releasing slightly old PlayStation games on PC keeps paying off.
Driving the news: The company's hit 2018 PlayStation 4 game Marvel's Spider-Man debuted for PC in August, rocketing from the 84th spot on the NPD Group's U.S. sales charts to third.
Spider-Man had already sold millions on PS4 and was reissued for PS5 in 2020.
But Sony still found more buyers by taking it to PC.
Between the lines: Spider-Man is the fourth PlayStation exclusive from a Sony studio to make it to PC, and the fourth to get a big lift in sales (see the chart above).
What's next: Sony is releasing an Uncharted collection to PC next month and is rumored to have another close behind.
Reminder: Sony's PC games come out years after they debut on PlayStation. It's yet to test the Microsoft Xbox strategy of simultaneous PC and console release.
5. Need to know
☹️ Tencent management has yet to acknowledge sweeping layoffs at its gaming site Fanbyte last week that cost most of the people still listed on its masthead their jobs.
Reps for the company did not reply to requests for comment about what happened nor about Fanbyte's future, even as current and former staff have rallied on Twitter to find the staff new work.
😲 YouTuber Dan Allen confessed this week to using the Twitter handle "The Real Insider" to leak game company secrets he'd been briefed on under NDAs.
A rep for Ubisoft, whose upcoming titles for Assassin's Creed games were leaked by Allen, called such breaches "damaging and demoralizing to our teams" but declined to specify to Axios what actions, if any, would be taken against Allen: "We do take these matters seriously and will manage accordingly."
💰 The new Saints Row will make money but will generate a lower return on investment than other projects from The Embracer Group, CEO Lars Wingefors told investors, saying he was "sad" that the game had disappointed some fans.
🤔 Tencent has hired former PlayStation studios boss Shawn Layden as a strategic adviser.
🎨 Enterprising Grand Theft Auto fans are using MS Paint and coordinates included in leaked footage to draw rough maps of Grand Theft Auto VI, without using the actual leaked images and run afoul of Rockstar Games lawyers, Kotaku reports.
🎶 The internet is in love with Trombone Champ, possibly the first music game all about playing the trombone, out now on PC.
✏️ The plural of Battle Royale is Battles Royale, at least according to the Washington Post.
6. The week ahead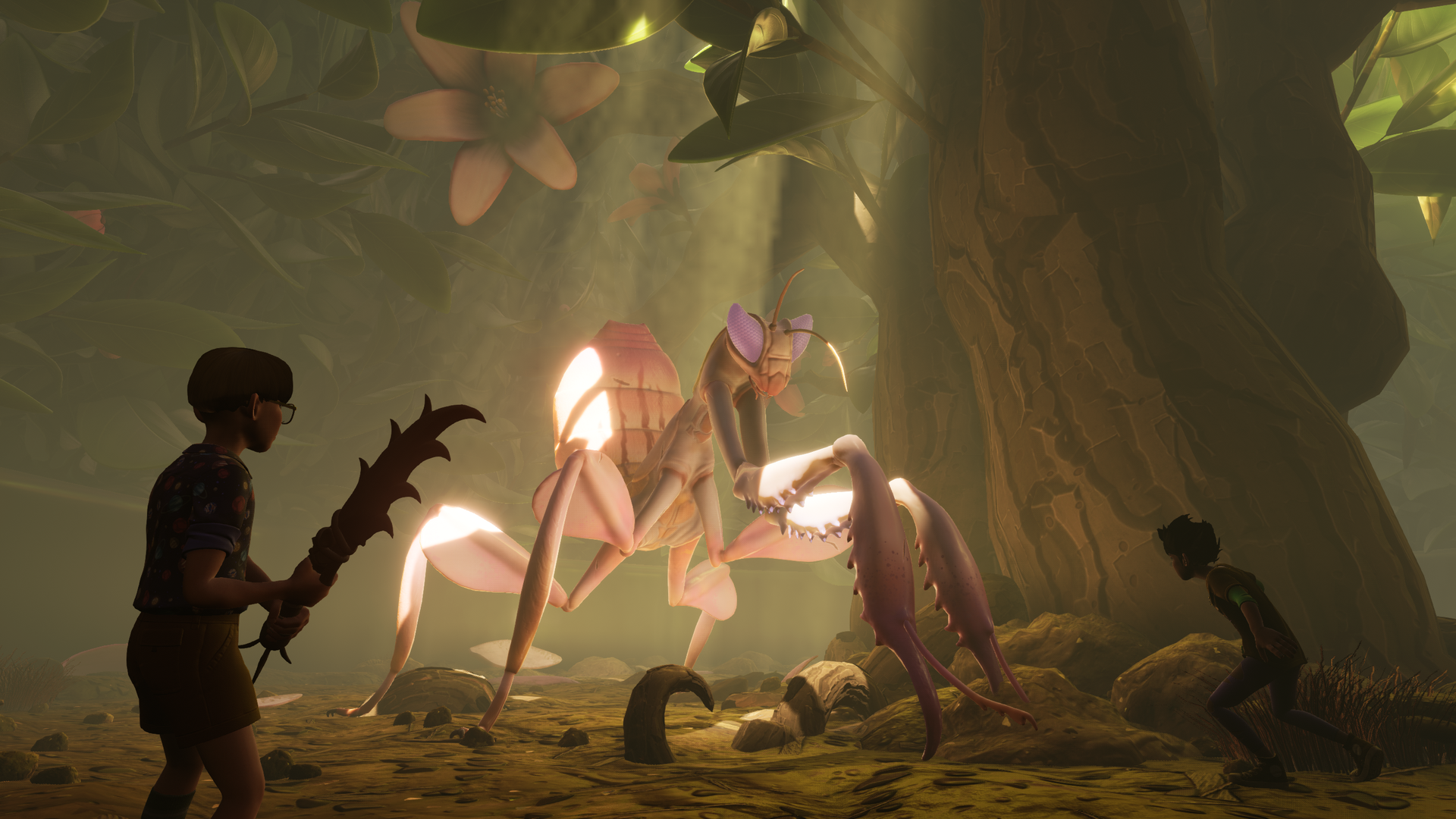 Friday, Sept. 23
Saturday and Sunday, Sept. 24 and 25
For esports fans, we recommend a skim of Juked's calendar for the weekend's events.
Monday, Sept. 26
Tuesday, Sept. 27
Wednesday, Sept. 28
Thursday, Sept. 29
Friday, Sept. 30
7. I played ... three Square Enix demos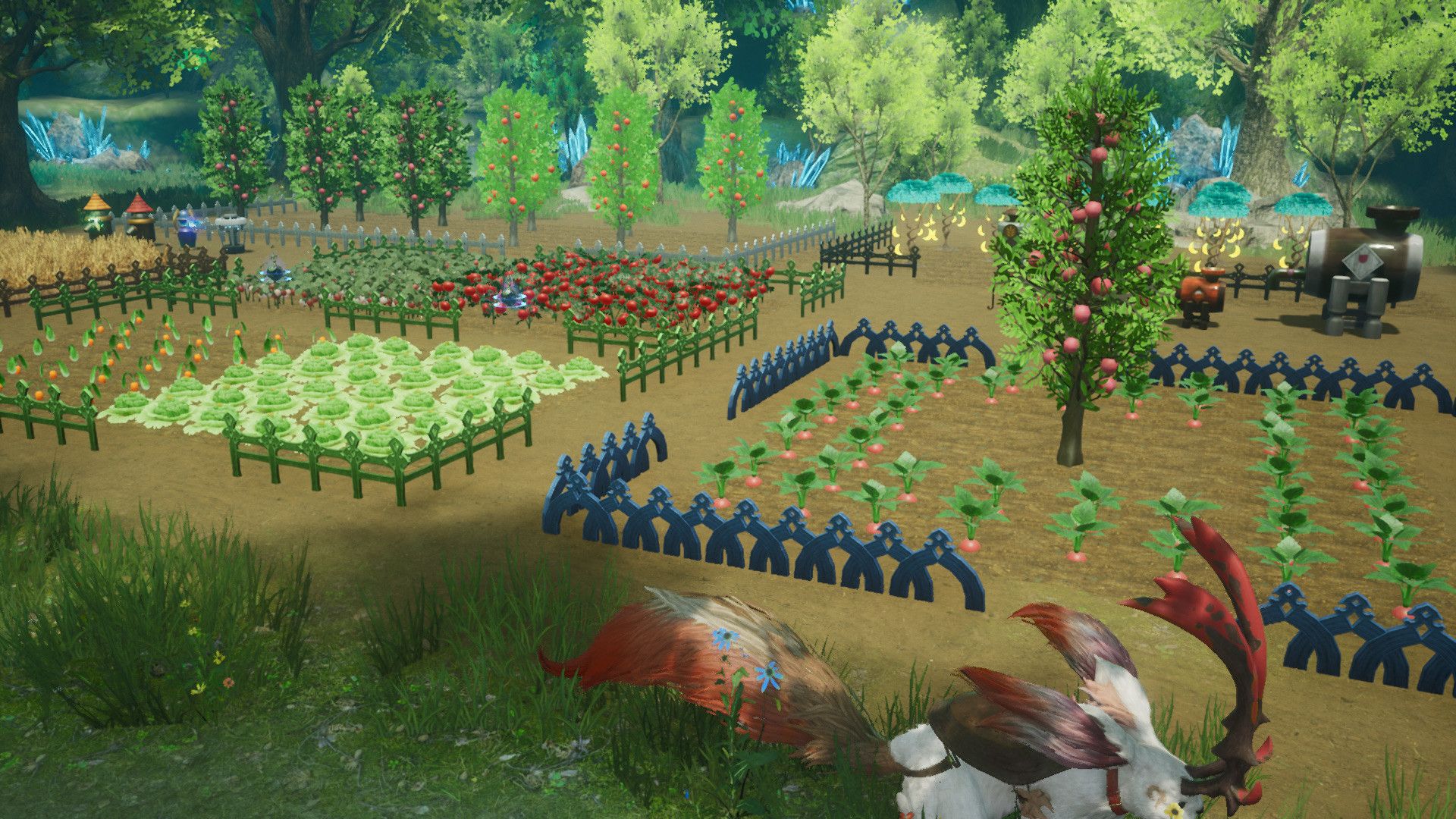 Square Enix is flooding the market this season with confusingly named games.
Thankfully, most have free demos, so you can read my takes, then try them yourself.
Harvestella (2 hours of the demo played on Switch, also coming to PC) — Ostensibly a farming game with Final Fantasy vibes, but the game's combat-heavy demo had me playing guardian more than gardener.
The demo is also frontloaded with a lot of story. Shhh. I need to go water my crops.
Did the demo me want to play more? Yes, warily.
Valkyrie Elysium (1 hour of the demo played on PlayStation, also coming to PC) — A traditional third-person action game in which you're a spirit-summoning Valkyrie.
Played fine, wasn't exciting.
Did the demo me want to play more? No.
The DioField Chronicle (2 hours of the demo played on Xbox, also out on Switch, PlayStation and PC) — A real-time tactics game, basically a Fire Emblem-style game of soldier chess, but with no turn-taking and constant movement.
Best-playing demo of this bunch.
Did the demo me want to play more? Yes, but then I read this week's tepid reviews of the game.
🎁 Like the newsletter? Refer Axios Gaming to your friends to spread the word and get free stuff in the process. Follow the link here to begin.
🐦 Find me on Twitter: @stephentotilo.
Thank you to Peter Allen Clark for editing and Kathie Bozanich for copy editing this newsletter.
So glad that game doesn't require a real trombone.