Axios Gaming
August 17, 2023
Happy Thursday.
It's been a challenging week for me, but hopefully not for you. The finish line is in sight, everyone. We can do this!
Today's edition: 1,220 words, a 4.5-minute read.
1 big thing: Microsoft's 8 strikes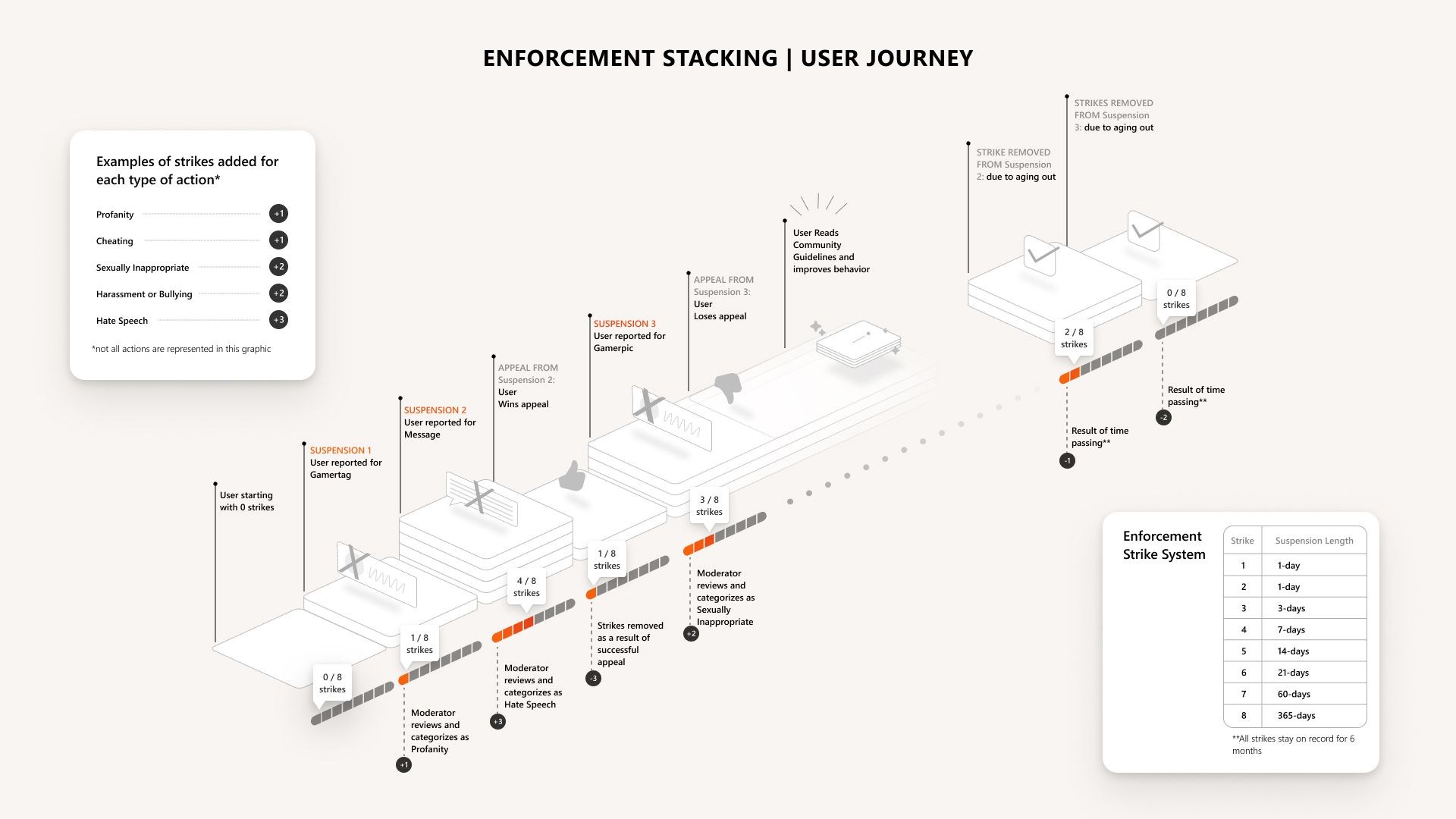 Microsoft is giving users a clearer picture of the conduct that will get them suspended from its online Xbox service, with a new eight-strike penalty system.
Why it matters: The company is wagering that increased transparency about how misbehavior is punished will compel its users to act better.
Details: Players who act up online will receive one strike for profanity or cheating; two strikes for harassment, bullying or sexually inappropriate conduct; and three for hate speech, according to the new plan.
A single strike will lead to a one-day ban from multiplayer gaming or online chat, barring the user from interacting with other players.
A full eight strikes leads to a one-year suspension.
Strikes can be removed over time.
What they're saying: "Enforcement transparency is about giving players clarity into how their behavior impacts their experience," Dave McCarthy, Microsoft's VP of Xbox player services, said in a company post.
He said the system was similar to drivers' license penalty systems.
The big picture: Online communities, including in gaming, are notorious for toxic atmospheres, and companies such as Microsoft are increasingly public about enforcement actions taken to improve things.
Yes, but Microsoft's eight-strike announcement has been questioned for being too easy to dodge.
IGN's Ryan McCaffery noted on X/Twitter that Microsoft's own data indicated that fewer than 1% of its players were suspended in 2022: "So if less than 1% of players are the problem, ruining the experience for other players, then why on EARTH are they being given so many slaps on the wrist before they're booted off for a year?"
Microsoft's head of gaming, Phil Spencer, replied, saying that a player can receive multiple strikes at once and said the company "will want to continue to tune the system."
The bottom line: The fight against online toxicity is endless. Companies will continue to try to find new ways to improve their communities and even use that as a competitive advantage.
2. GTA's viewership explosion
Viewership of Grand Theft Auto V, a game released in 2013, exploded on Twitch in 2019 and, despite a recent dip, has remained at over 1 billion hours viewed a year, according to data tracked by StreamElements and shared with Axios.
Why it matters: That explosion helps explain Rockstar's recent about-face on the role-playing mods used to turn GTA V into must-watch gaming.
Those mods allow users to create and play out their own narrative experiences live, inside the game, to huge online audiences.
Thus, Rockstar went from banning role-playing mod-makers in 2015 to partnering with them in 2023.
3. GTA's nixed mods
GTA role-playing mods = good, but GTA AI mods? Maybe not.
Driving the news: The creator of a modified version of GTA V that used generative AI to create in-game dialogue says the game's publisher, Take-Two Interactive, has issued a copyright claim against the mod.
That led to its trailer being pulled from YouTube and the mod itself pulled from popular online portal NexusMods, IGN reports.
The mod, called Sentient Streets, incorporated tech from generative AI startup Inworld, which recently announced $100 million in funding (and whose PR firm recently promoted the GTA mod to Axios and other outlets).
What they're saying: The creator of the mod, a person known as Bloc, called the removal "disheartening."
This week, Bloc told Eurogamer the mod was intended to prove that generative AI wasn't a gimmick and could lead to interesting in-game storylines.
"Hopefully, with this mod, I was able to demonstrate that using AI in video games doesn't necessarily mean complete randomness and unpredictable gameplay," Bloc said.
Representatives from Take-Two and Rockstar did not reply by press time.
4. Need to know
🗓 Alan Wake 2, which was set to release on Oct. 17 — just three days before Nintendo's Super Mario Wonder and Sony's Spider-Man 2 — has been delayed to Oct. 27 to "give more space for everyone to enjoy their favorite games," according to the game's official social Twitter/X feed.
🎮 Microsoft will close the online game store for its Xbox 360 console in July 2024, but most games for the platform will still be available for purchase through newer Xbox models, which are backward compatible with the mid-2000s system.
🤔 Roblox is being sued in federal court in California for allegedly profiting from illegal gambling by children on the platform, Bloomberg reports. A rep for the platform told Bloomberg that it doesn't make gambling experiences on Roblox and anyone who does so is in violation of the company's standards.
👀 Embracer Group CEO Lars Wingefors declined to comment today on Axios' report Monday that Saudi-backed Savvy Games was the would-be partner in a scuttled $2 billion deal. "You don't comment on business partnerships unless both partners would like to do that," he said during an earnings presentation today.
Wingefors said the company's recent releases, including Dead Island 2, has "solid" performance but said the company is laying off workers, closing studios and considering some divestments as it aims to make cuts as a result of the failed deal.
5. The week ahead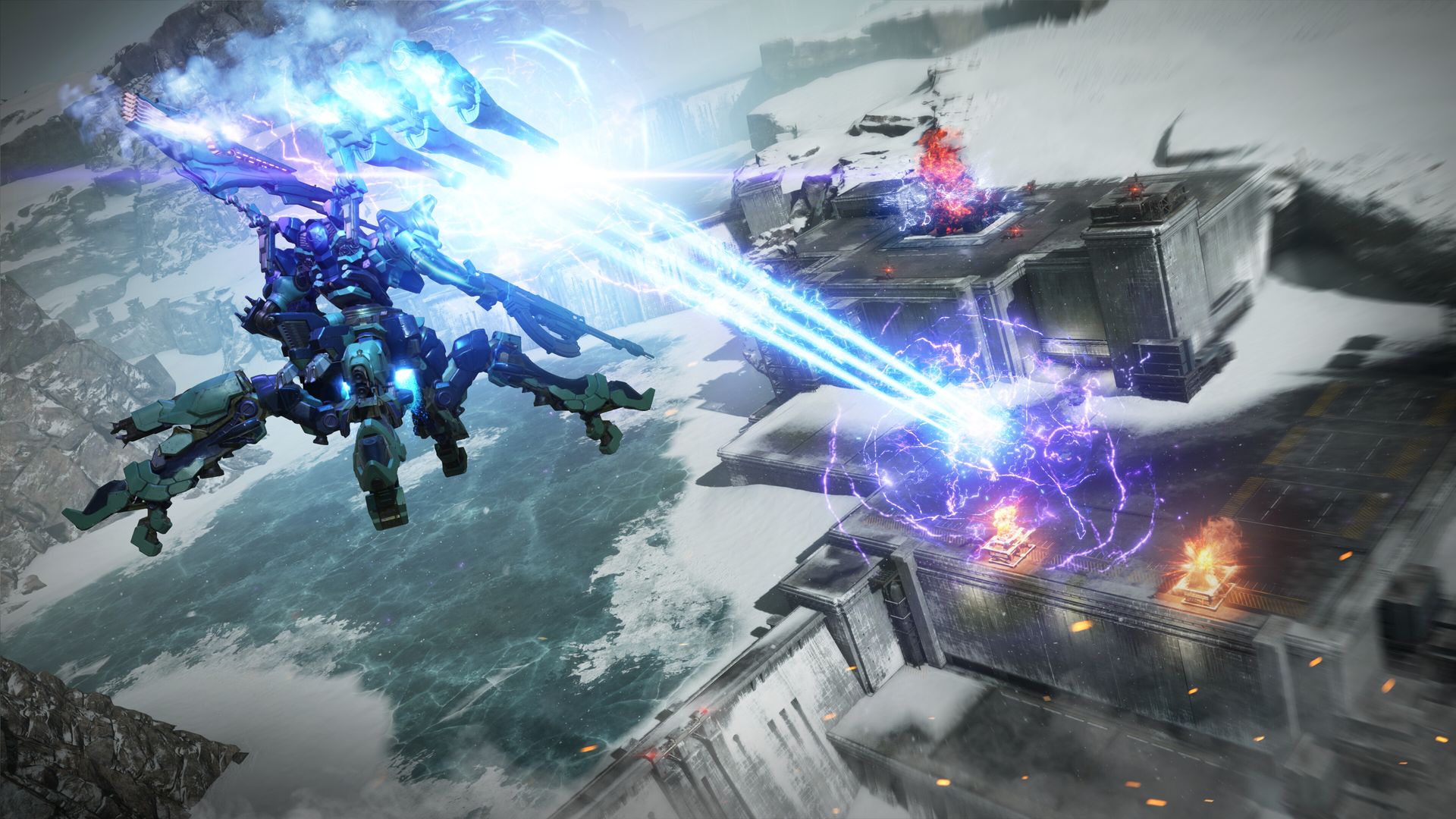 Friday, Aug. 18
Saturday-Sunday, Aug. 19-20
Monday, Aug. 21
Tuesday, Aug. 22
Wednesday, Aug. 23
Gamescom begins in Cologne, Germany, running through Sunday.
Thursday, Aug. 24
Friday, Aug. 25
6. I played Vampire Survivors (co-op)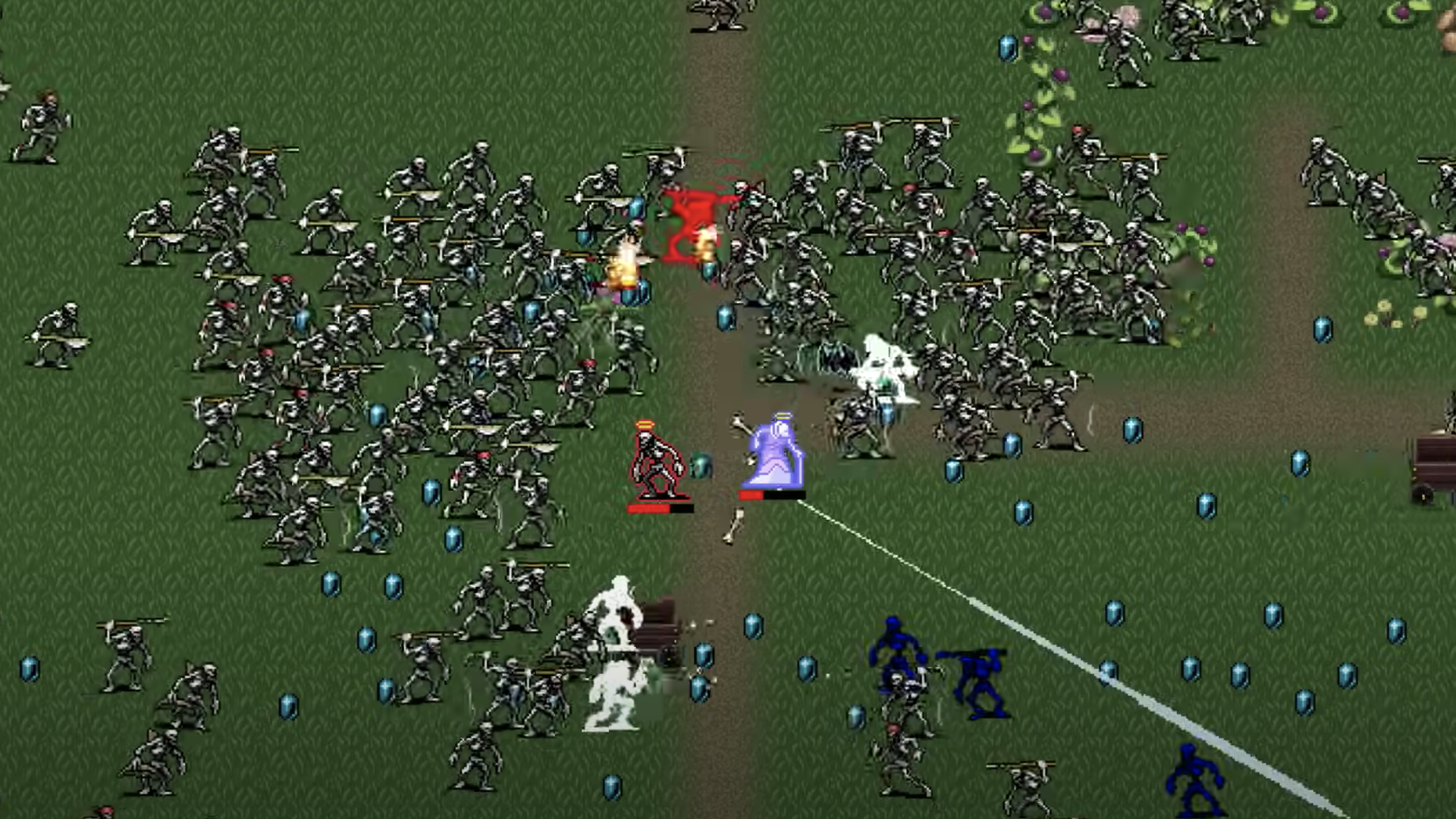 We established long ago in this newsletter that Vampire Survivors (PC, Xbox, Switch, mobile) was a great game, but now my wife and kids know it, too …
… Because Vampire Survivors is officially the first video game that the four of us have played together.
My wife rarely plays video games and my kids have been into other things lately, but I recommended we try the game's new four-player single-screen co-op and for one recent glorious afternoon we were hooked.
How it works: In Vampire Survivors, you control one hero, moving them with the control stick as they automatically attack enemies. As enemies die, they drop gems. Collect the gems, become more powerful, fend off more powerful waves of enemies.
Co-op Vampire Survivors is that with up to four characters, as everyone takes turns leveling up their hero. If anyone dies, they'll revive after a few seconds, as long as the other players are surviving.
It's simple to start playing, extremely difficult to stop.
And for at least one day, it was the perfect family activity.
🎁 Like the newsletter? Refer Axios Gaming to your friends to spread the word, and get free stuff in the process. Follow the link here to begin.
🐦 Find me on Twitter or Threads, @stephentotilo.
Thank you to Sam Baker for editing and Kathie Bozanich for copy editing this newsletter.
If only my cats could play too.