Axios Gaming
July 25, 2022
Happy Monday.
I planted real and virtual (Animal Crossing) trees with my son over the weekend. I think he was more excited about the former.
Today's edition: 1,340 words, a 5-minute read.
1 big thing: "Wake-up call"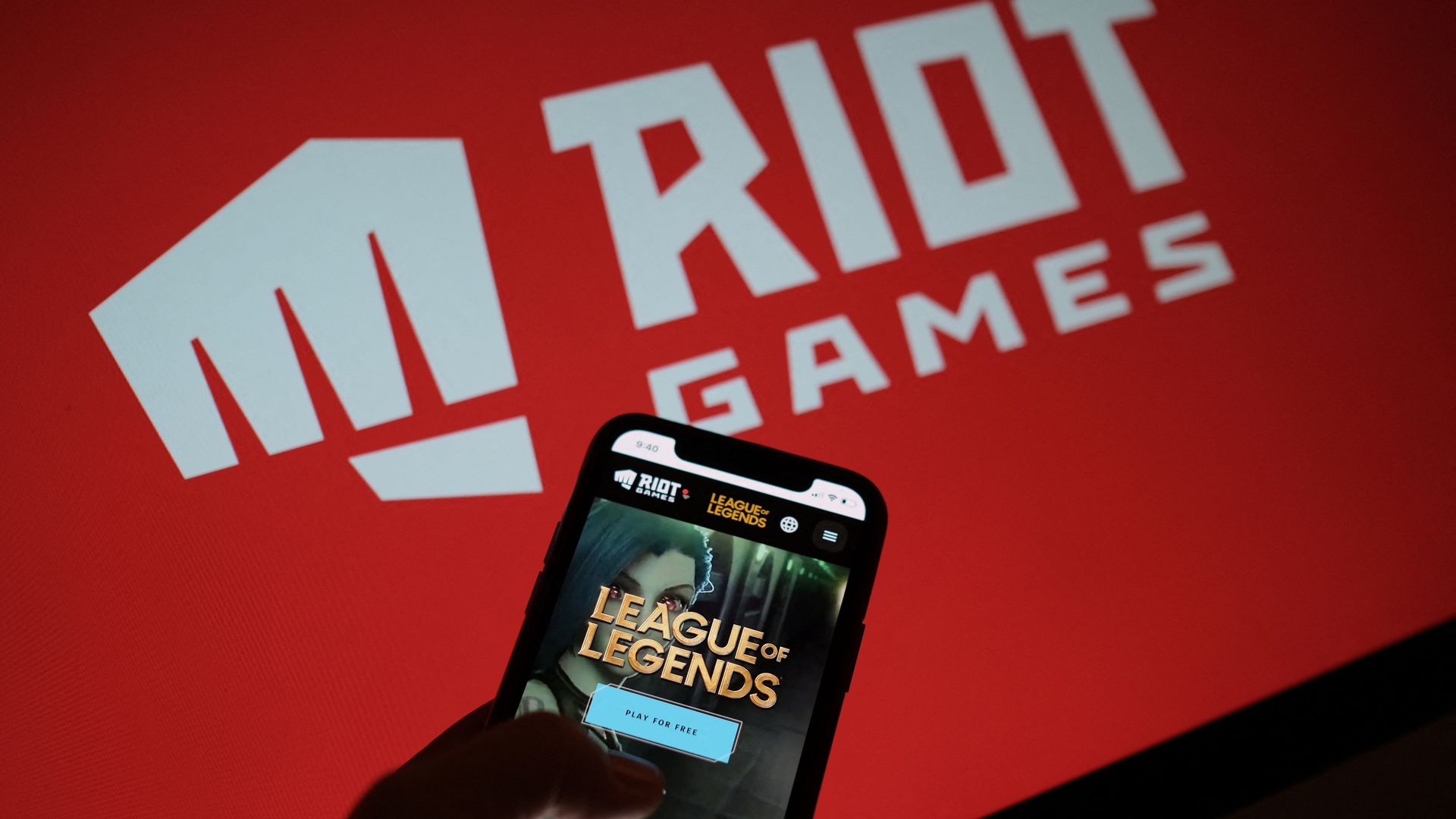 A $100 million gender discrimination settlement by Riot Games involves much more than the payout to thousands of women who have worked for the elite game maker.
Driving the news: On Friday, a California judge approved the settlement, giving advocates for reform in the male-dominated industry a massive win.
Riot, maker of the hit League of Legends, was accused of widespread gender discrimination against its female workers in a 2018 class action lawsuit that followed an investigative report by Kotaku.
The parties had agreed to settle for $10 million in 2019 before California's Department of Fair Employment and Housing objected to the deal.
Riot agreed in December to the larger settlement, which required court approval.
Details: The settlement calls for payments in the thousands to 10s of thousands of dollars to more than 1,000 women who've worked full time at Riot since 2014 as well as more than 1,000 contractors.
It will implement three years of oversight at the company, including the appointment of an independent monitor to investigate any pay disparities, with Riot required to act on its findings.
The settlement also calls for Riot to hire up to 40 of its qualified female temporary workers for full-time roles in its engineering, art design and quality assurance departments.
What they're saying: "My hope is that this serves as a wake-up call for the whole industry," one of the suit's plaintiffs, developer and former Riot worker Jes Negrón, told Axios.
"We've set a precedent that the sexist behavior that runs rampant at gaming companies is unacceptable and, when companies are unwilling to address it themselves in a meaningful way, women have options to get justice.
"Companies everywhere, in and out of gaming, need to do some deep self-reflection and be proactive about being better."
"While we're proud of how far we've come since 2018, we must also take responsibility for the past," Riot stated in December when announcing the settlement.
The intrigue: The win for California's DFEH is at least a partial vindication of the agency's aggressive strategy against big tech companies.
The organization sued Call of Duty maker Activision for gender discrimination in July 2021 following a multiyear investigation into misconduct at the company.
But it's been feuding with the federal agency that also investigated Activision. Its chief counsel, Janette Wipper, was fired by the California governor in April, prompting another top DFEH lawyer, Melanie Proctor, to resign in protest.
The ousted lawyers praised the settlement, which they litigated while at the DFEH, and added in a statement to Axios: "[W]e hope that the workers of Activision Blizzard — who have bravely shared their horrifying stories of gender bias and harassment publicly — will also receive a fair and just remedy."
The bottom line: In recent years, women across the industry have spoken on social media and in the press about instances of physical, verbal and emotional abuse, difficulties getting promoted and being treated as inferior to male colleagues.
But legal ramifications for those behaviors have been rare.
Says Negrón: "Women have reached our boiling point, and we're done asking nicely for change."
2. Leaks everywhere
The standard trickle of leaks and rumors about upcoming video games turned into a gusher in recent days, offering some possible glimpses as to where big publishers are headed.
Ubisoft's delay last week of an unannounced game and cancellation of others led to a report that the delayed game was an Assassin's Creed spin-off (Bloomberg), that a full-sized Assassin's Creed set in Asia is in the works (Kotaku), and that the company's recently launched free-to-play sports game Roller Champions was being wound down or even canceled (Jeff Grubb via VGC). (Asked about all of these, a Ubisoft rep said Roller Champions isn't canceled, though the developers are delaying its next season to improve the game.)
The official debut of a trailer for Marvel's next Black Panther movie, "Wakanda Forever," prompted the leak that Electronic Arts is making a Black Panther game (Grubb via VentureBeat). No comment from EA at press time.
Sometimes an official comment isn't needed, such as when the unannounced SquareEnix game Tactics Ogre: Reborn, repeatedly leaks via official online listings, as it did again over the weekend.
Thought bubble: Reports of unannounced games can be exciting for fans, illuminating for industry watchers and stressful for developers.
They exist, in part, because the game industry's default mode is secrecy, seldom discussing major franchise sequels until they're a year or so from release.
That secrecy can be frustrating, but publishers attempt to focus on games that can be bought soon. And they argue that keeping games under wraps reduces dashing fans' hopes if an announced game collapses or radically changes during development.
3. Need to know
👍 The acclaimed Papers, Please, a morally vexing 2013 game casting the player as a border patrol officer, will be released for cellphones on Aug. 5, creator Lucas Pope announced in a tweet that garnered nearly 400,000 likes.
🚫 NFT Worlds, a company whose blockchain extensions to Minecraft have now been blocked by the block-building game's newly announced ban on all things blockchain, has slammed the game's creators and vowed to develop a competitor, PC Gamer reports.
🎮 Toymaker Funko is getting into the video game industry by partnering to create a big-budget action platforming game with 10:10 Games. That year-old studio is run by Jon Burton, former longtime chief of TT Games, which is best known for its work on dozens of licensed Lego action platforming games.
⚽ This year's FIFA game from EA Sports will exclude Russian teams, Eurogamer reports.
😲 Another U.S.-based indie game studio, Tender Claws, is unionizing after receiving voluntary recognition from its management, Polygon reports.
⏩ The Xbox Series consoles will boot up five seconds faster in its manufacturer-recommended more eco-friendly mode, thanks to a new update, The Verge reports.
4. You ask, we answer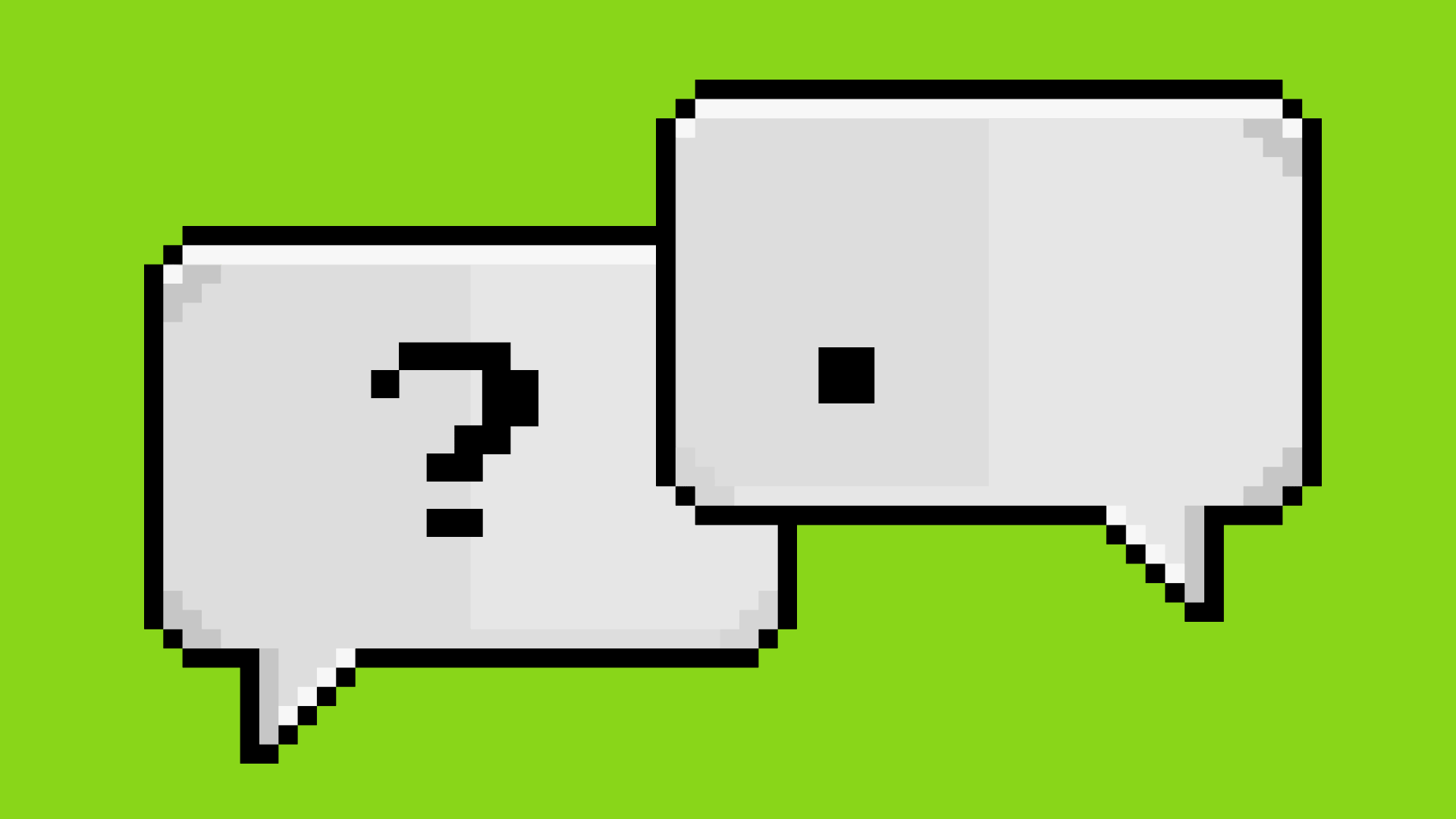 One very deep question today. Here we go …
Q: The world is full of upsetting news lately, and the gaming industry is no exception. For us optimists out there, what are some positive trends you're seeing in video games that people may not be aware of, and which give you hope for how the industry may develop going forward?
A: I don't know what the outcome will be — I doubt anyone does — but there appears to be a reckoning happening with the unsustainable ways big-budget games are made.
Big-budget games can be great, but they're often also bloated and, worse, created in tight timeframes under stressful, worker-unfriendly conditions.
But the horrid launch state of Cyberpunk 2077, which tanked its studio's stock price, appears to have spooked other studios into delaying games, though sometimes not nearly enough.
Over at hit-maker Naughty Dog, where workloads were notoriously burdensome, it finally has producers to manage things.
What this all adds up to is unclear, but there's more of a tacit acknowledgment that schedules for blockbuster games have been unrealistic and unreasonable.
You asked for below-the-radar trends, but I'd be remiss to omit some that readers of this newsletter probably know well and gaming experts I bounced this question off of kept mentioning:
The empowerment of game workers through unions.
The willingness of game studios to speak out on social and political issues.
The slowly increasing amount of diversity among the ranks of game developers, and the expansion of creative ideas that follows.
The bottom line: "It's taking *way* longer than it should, don't get me wrong, but we seem to be finally working out that maybe we should care about the people we work with and treat them fairly," No More Robots publisher Mike Rose told me.
"It's still going to take many years to "get there," and we probably never will *fully* get there, but there are definitely more and more people, games and experiences to be proud of in video games."
🎁 Like the newsletter? Refer Axios Gaming to your friends to spread the word and get free stuff in the process. Follow the link here to begin.
🐦 Find me on Twitter: @stephentotilo.
I mean, surely there's going to be another Mario Kart, right?