Axios Gaming
September 06, 2022
Bonjour. It's Tuesday, and I'm flying overseas for a special work trip. I missed sending these last week. Glad to be back.
Today's edition: 1,446 words, a 5.5-minute read.
1 big thing: EA resists call to shrink golden parachutes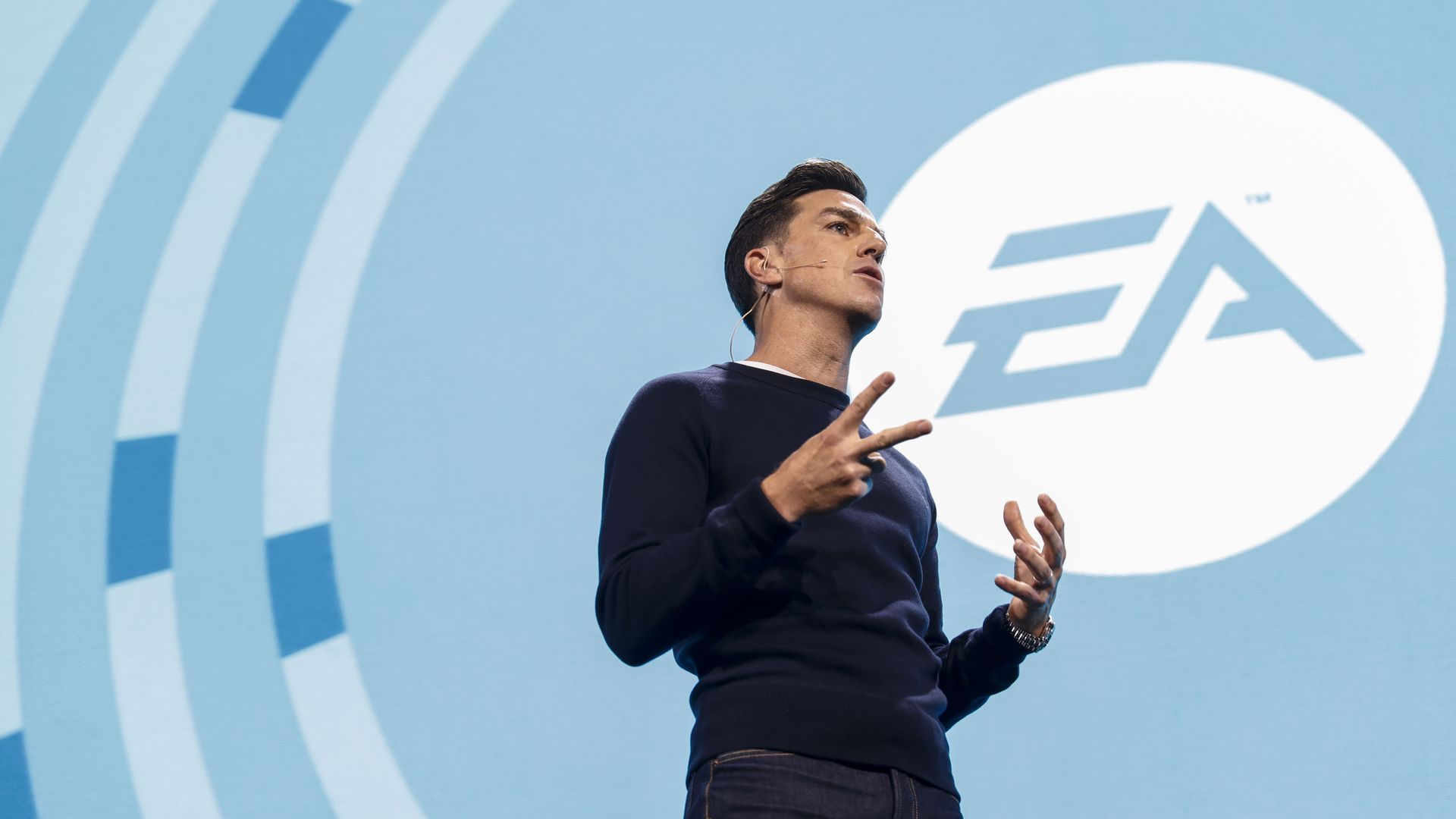 Electronic Arts is not giving up the chance to offer its top executives massive severance payouts, despite recent pressure from some perennially provocative shareholders.
Driving the news: Late last week, the publisher of Madden and The Sims tweaked its executive pay policy, placing a partial cap on termination pay. But the limit falls far short of a proposal that in early August nearly won majority support from stockholders.
According to EA's new policy, future employment agreements with top executives will limit the cash part of any severance plan to no more than 2.99 times the total of the execs' salary and target annual bonus.
The proposal shareholders voted on, pitched to rein in EA's "tendency to overpay management" or offer the "wrong" incentives, would have applied that 2.99x cap, but for cash and stock-based severance payouts.
With either plan, severance offers beyond the cap would be subject to shareholder approval.
What they're saying: "It is a Trojan horse, which looked like a gift to those who don't pay attention," activist investor James McRitchie tells Axios of EA's new policy. He co-authored the shareholder proposal with his wife, Myra Young.
"Cash is nothing compared to equities."
Current EA execs, including CEO Andrew Wilson, have severance agreements that already meet EA's new cash threshold. But the payouts they'd get upon a "qualifying termination" — read, they're out for something other than misconduct — would exceed the cash-and-stock limits McRitchie and Young proposed.
For example, an exiting Wilson would receive $7.8 million in cash severance. That's less than 2.99x his salary and target annual bonus. But add in the $27 million in stock he'd also get when terminated and he'd be far over the cap called for by the couple.
The big picture: EA is far from alone in issuing its top executives lucrative contracts with large golden parachutes, though it has faced unusually impactful backlash from stock owners in recent years.
Shareholders voted against annual compensation plans for the company's top executives in 2020 and 2021, eliciting concessions to limit some bonuses.
The company has argued that its payment plans are essential to retain and recruit top leaders. Letting shareholders vote on large severance packages "could place us at a severe competitive disadvantage," the company said in a filing last month.
Between the lines: McRitchie and Young are prolific authors of shareholder proposals, trying to enact change at hundreds of companies through the fairly esoteric mechanism of compelling annual shareholder votes.
The couple submitted nearly 80 shareholder proposals to major corporations this year, McRitchie says. By his count, 31 of them were withdrawn because the companies came to an agreement with them. Nine made it to a vote and won.
The bottom line: One of the couple's goals is to improve the economic system for all, citing research that found that GDP went up when less wealth was concentrated within the 1%.
"Therefore, moving pay and stock [with votes] from 'named executives' to workers would grow the economy," McRitchie says.
"Trickle-down hurts the economy; trickle-up builds it."
2. NetEase goes big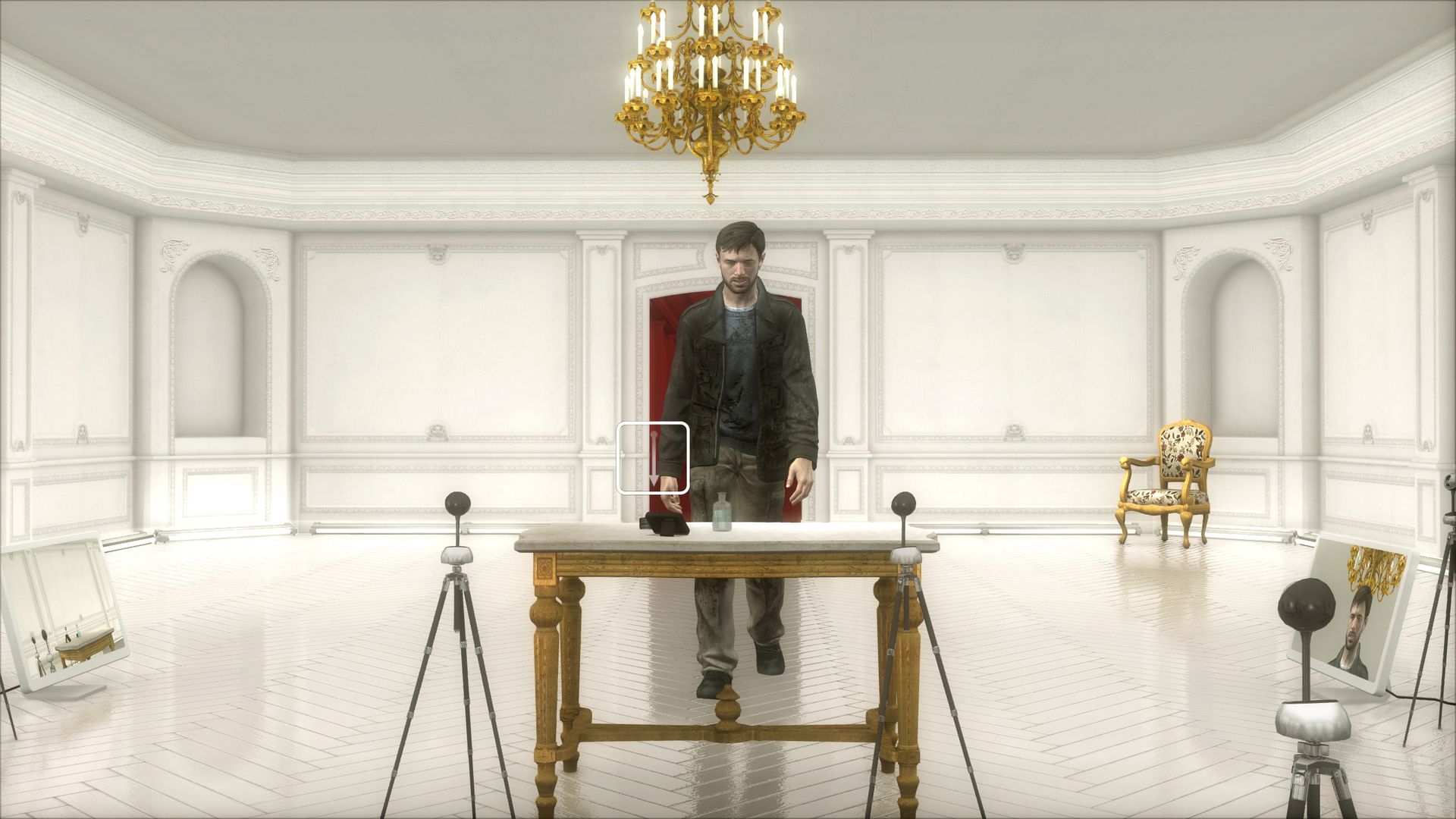 Suddenly, Chinese game giant NetEase is everywhere.
Driving the news: The company most recently planted its flag in France, where it has purchased Quantic Dream, the Paris-headquartered studio behind several story-driven PlayStation hits, with a major Star Wars title on the way.
That follows the opening of two U.S.-based studios, Jackalope and Jar of Sparks, in May and July, each in recruiting mode with strong-resumé developers at the helm.
NetEase has also been growing a studio in Montreal, where it has followed the regional playbook of tapping a veteran Ubisoft developer. (Quantic Dream has a team in Montreal as well.)
The big picture: NetEase, like Tencent, is a mobile powerhouse in China, where that sector of gaming is dominant.
For both companies, expansion abroad has meant diversification, beefing up prowess in console and PC development.
But Netease, like Tencent, is also marshaling its mobile acumen to capitalize on the expanding market worldwide. It's done that by developing June's Diablo Immortal with Blizzard and is responsible for China's biggest mobile debut in 2021, Harry Potter: Magic Awakened, which will be released in the West through Warner Bros. this year.
"NetEase has turned its focus to overseas markets given slower growth and a tougher regulatory environment at home, with the goal to achieve 50% of its revenue overseas," Niko Partners analyst Daniel Ahmad tells Axios. He says NetEase has made 17 gaming investments or acquisitions since 2021, versus more than 100 by the larger Tencent.
3. Need to know
💰 Tencent is not buying Ubisoft but is acquiring a 49.9% stake of Guillemot Brothers, the largest shareholder of Ubisoft, as part of a €300 million (about $297 million) investment. Tencent can also expand its stake in Ubisoft proper, but won't be on the board of either company.
🥽 Meta will hold a VR/AR/metaverse event on Oct. 11, fueling speculation that it's close to releasing a next-gen VR headset.
🎮 CD Projekt RED will release Cyberpunk 2077's first major expansion, Phantom Liberty, in 2023 for new-gen consoles, PC and Stadia (it's not announced for old-gen consoles).
🤔 UK regulators said they're "concerned" about the potential anti-competitive impact a Microsoft purchase of Activision could have on the nascent multi-game-subscription and cloud gaming markets, where Microsoft already has an advantage. An initial inquiry focused on potential issues, and now regulators will assess if they are likely, a higher bar.
👩🏻‍💻 Top Twitch streamer Pokimane says she'll be reducing the amount of time she spends streaming games, citing a lack of creative fulfillment. Another Twitch star, Ninja, might be cutting back too. (Burnout among streamers is a very real thing.)
😓 Veteran game studio boss Glen Schofield tweeted proudly about his current team working 6-7 days a week, for 12-15 hours, then deleted it amid criticism of promoting crunch culture, and then apologized.
📱 Sony PlayStation now owns a mobile gaming studio, Savage Game Studios, which is making "a new, unannounced AAA mobile live service action game."
4. Advice from gamer parents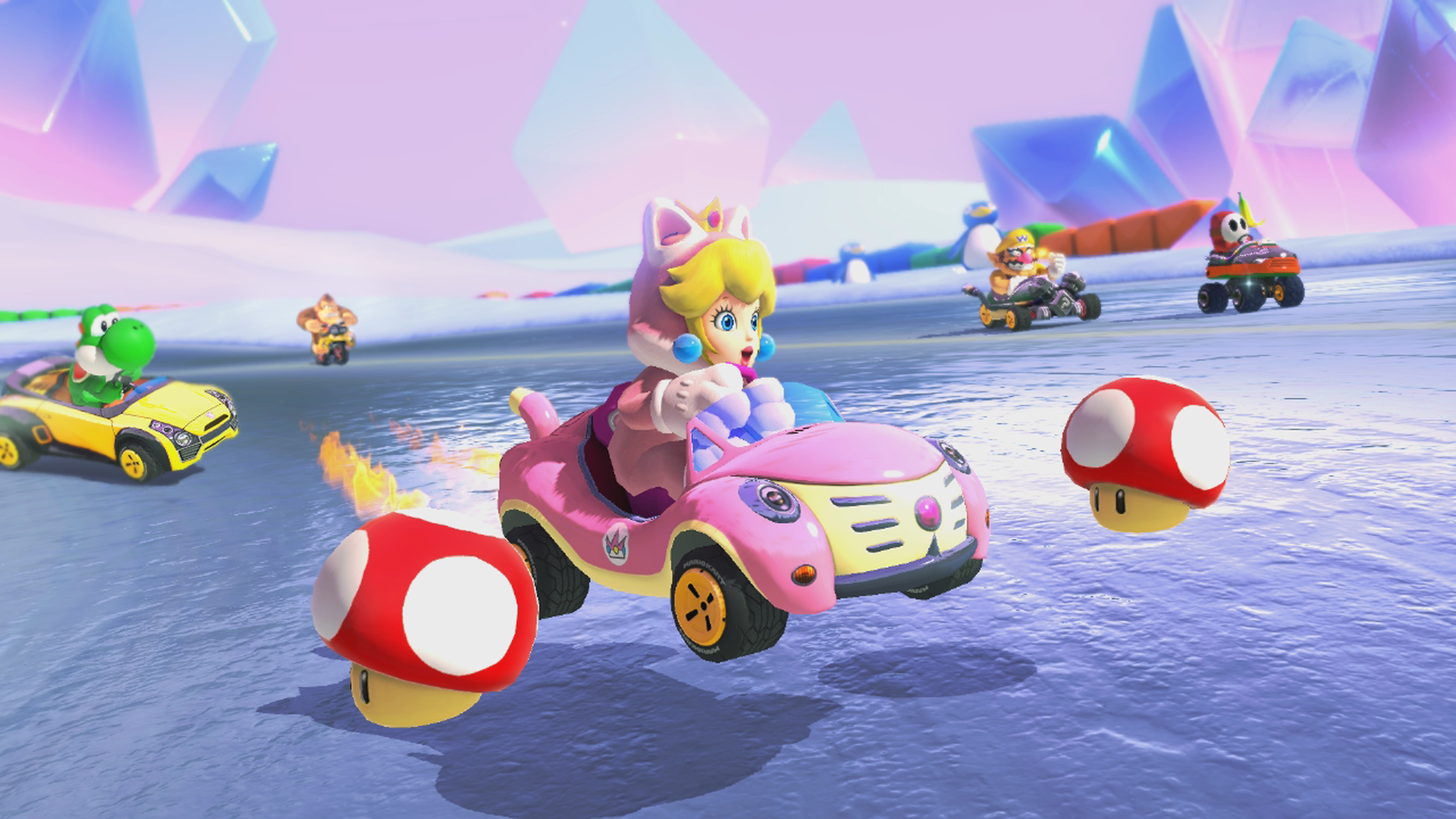 A couple of weeks ago, I asked the gamer parents among this newsletter's readership for your insights about helping kids when they struggle at a game. Many of you chimed in:
One reader, Gaëtan, said his 4-year-old son enjoys Sonic Mania, except for this one part in the Chemical Plant level. "He generally turns the Switch toward me and shouts, 'Daddy, the water!'" And Gaëtan grabs a controller to help.
"But for the other parts of the game, when he asks me to do it for him, I usually encourage him to try by himself. If it requires a certain technique, I explain it to him. Seeing him achieve something he couldn't do minutes ago is very joyful, for him as for me."
Another dad, Casey, notices how his 10-year-old daughter strives to keep up with her 13-year-old sister. He encourages them both.
"The thing to remember is that the kids can do anything they set their minds to. And a little frustration and challenge is a healthy thing."
Reader Laura plays games a lot with a 7-year-old cousin and notes that not all victories need to be big.
"I think even if you know you're going to win, or they're not going to, continuing to encourage them and celebrating little successes (like moving up a position in Mario Kart, or getting to the next level or stage of the boss battle) keeps them enjoying themselves and not getting frustrated. "
5. RIP, Mike Fahey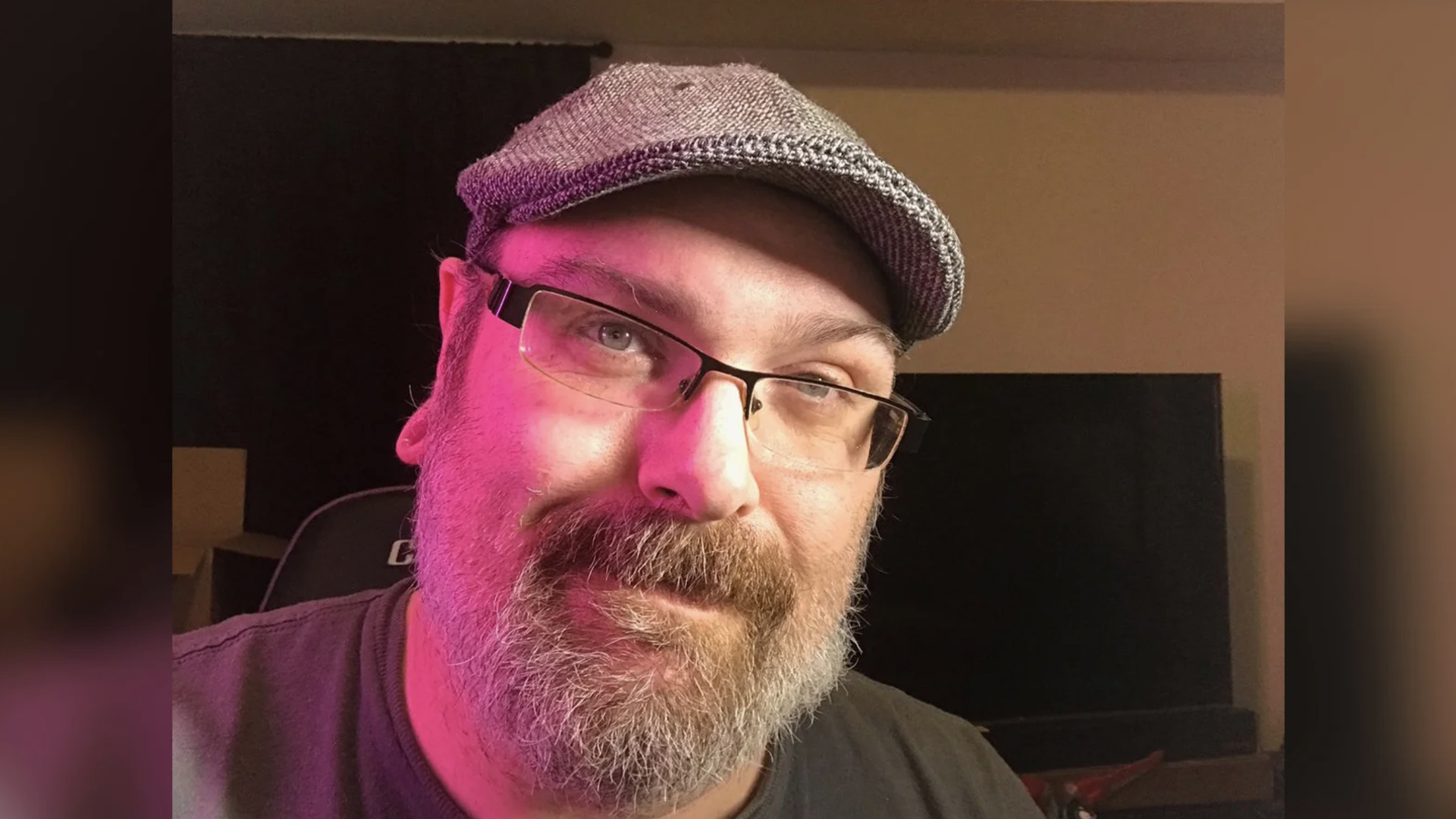 A note here about one of the best gamer parents I've ever known, longtime Kotaku blogger Mike Fahey, who died on Friday at 49.
I was Mike's boss for much of the past decade, while I was editor-in-chief of the site.
Mike was a cheerful colleague, our guy in Georgia who covered mobile games and social games when most writers in the field shunned them and who wrote about snacks and keyboards with humor that won him scores of fans. He also wrote, more movingly, about gaming addiction, the experience of being comatose for three weeks, and, OK, this was just funny, why there was a video game box stuck to his ceiling.
Mike was a gamer father of twins before I was. His parenting inspired me and I admired how he kept going — loving his family, writing with humor and charm — even when life dealt him a tougher hand.
Rest well, my friend.
🎁 Like the newsletter? Refer Axios Gaming to your friends to spread the word and get free stuff in the process. Follow the link here to begin.
🐦 Find me on Twitter: @stephentotilo.
Thank you to Kathie Bozanich for edits.