Axios Future
October 28, 2020
Welcome to Axios Future. This edition is 0.7% AI-written. (See item 6.)
1 big thing: What the 2020 election means for science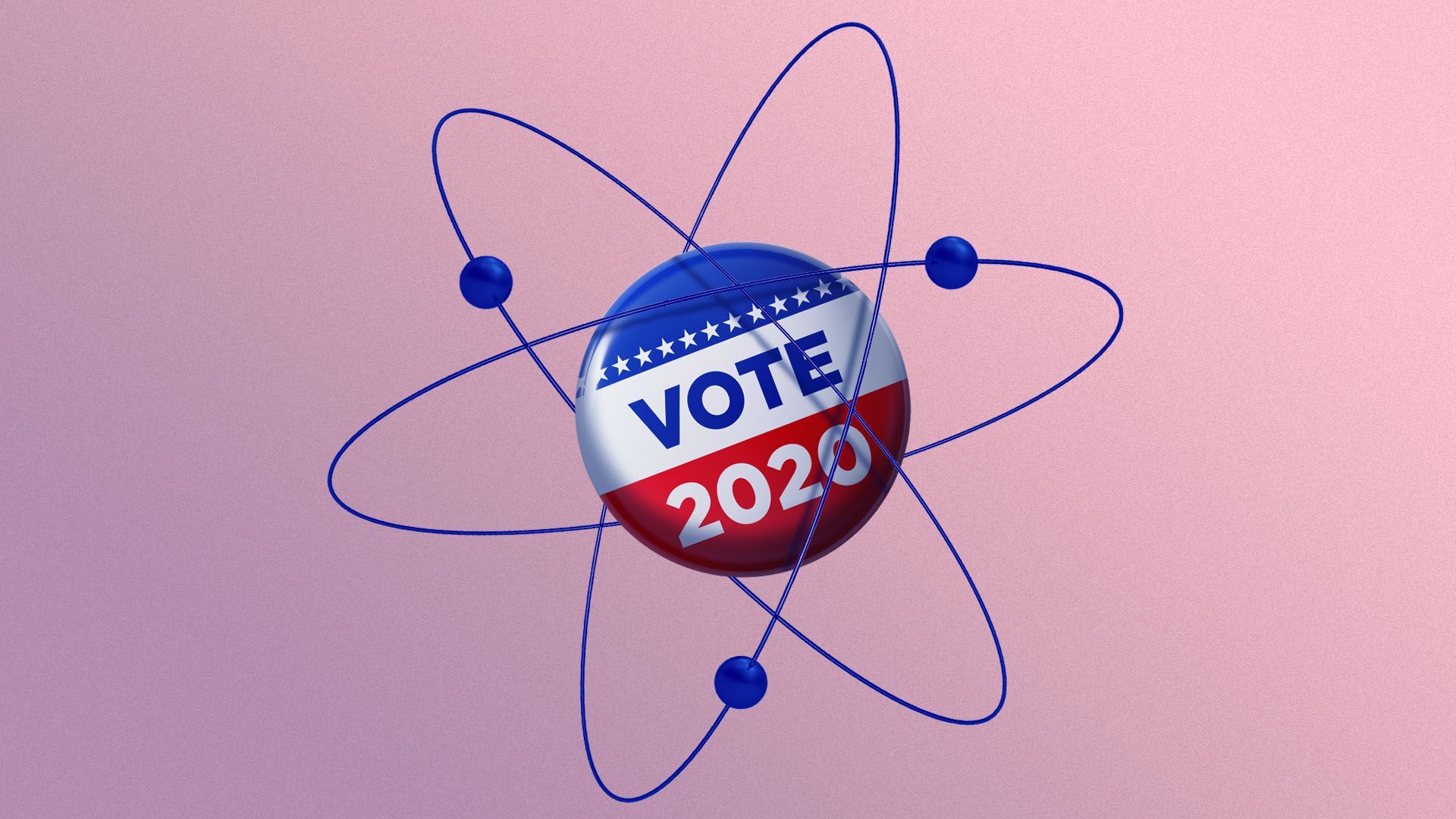 The 2020 presidential election presents two stark paths for the direction of future-focused scientific research, I write with my Axios colleague Alison Snyder.
Why it matters: Science is a long game, with today's breakthroughs often stemming from research carried out decades ago, often with government help. That means the person who occupies the White House over the next four years will help shape the state of technology for decades into the future.
Where it stands: The Trump administration's record on science is criticized by experts in nearly every field, from climate change to biotechnology to health, who sense that science as a practice has been deprioritized and politicized.
Yes, but: Two research areas prioritized under the Trump administration — AI and quantum information sciences (QIS) — are at the heart of technonationalism and the global science race, particularly between the U.S. and China.
The other side: The focus on AI and quantum computing is likely to continue under Biden, but his agenda could also include cancer (he led the Obama administration's cancer initiative), while reinvigorating climate change research.
The foreign factor: Perhaps the biggest question the U.S. faces on science is its relationship with China.
Be smart: Under the Trump administration, there's been intense scrutiny of research partnerships and investigations into foreign influence on U.S. research that some experts argue is eroding collaborations, while federal agencies say the focus is on unethical behavior.
What to watch: Whether calls for science and tech alliances among geopolitically aligned countries gain steam under the next administration.
Of note: Scientific American made the first presidential endorsement in its 175-year history, picking Biden for his "fact-based plans to protect our health, our economy and the environment."
The bottom line: The U.S. has been the world's unquestioned scientific leader for decades, but whether that continues in the face of intense competition may depend on what happens on Nov. 3.
2. Global treaty to outlaw nukes moves forward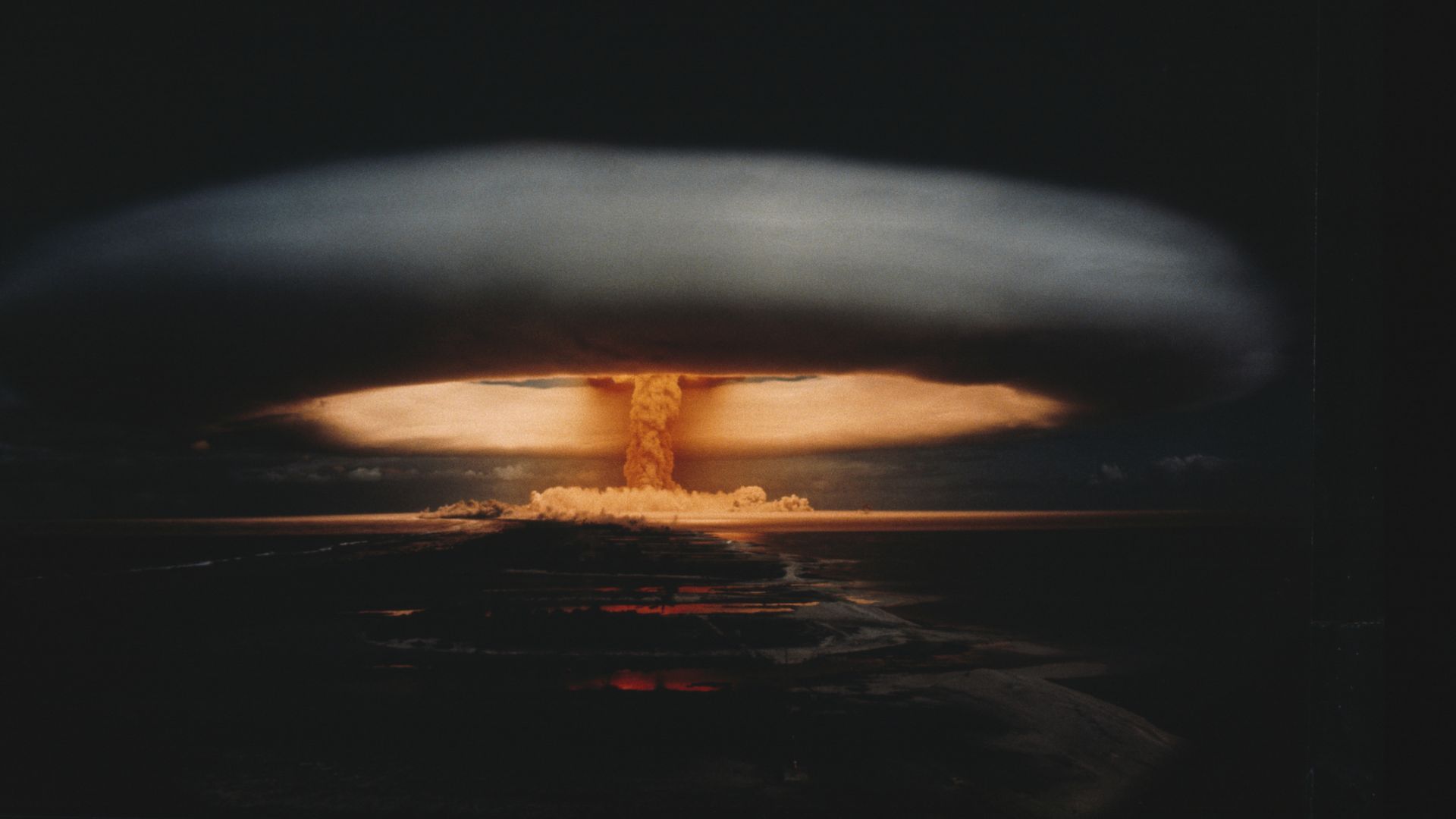 A global pact that would prohibit nuclear weapons has been ratified by 50 countries, the minimum level needed to enter into force as international law.
Why it matters: The treaty doesn't apply to countries that don't ratify it, so its practical effects will likely be minimal. But the growing number of countries signing onto a vision of a world without nukes signals a change in how these weapons of mass destruction are being viewed.
Driving the news: On Saturday, Honduras became the 50th country to ratify the Treaty on the Prohibition of Nuclear Weapons.
The treaty, which was first adopted at a UN conference in July 2017, outlaws the development, testing and stockpiling of nuclear weapons for any country that ratifies it.
It is now set to become international law on Jan, 22, 2021, representing "a meaningful commitment towards the total elimination of nuclear weapons," according to UN Secretary-General António Guterres.
The catch: Not a single one of the nine countries known to have nuclear weapons are signing on, meaning the treaty will not apply to them.
That includes the U.S., still the only country to ever use nuclear weapons in war. Washington boycotted the negotiations that led to the treaty and urged countries that signed the ban to recant.
The bottom line: The ban won't have the practical effects of badly needed arms control deals between actual nuclear powers, which seem to be going nowhere even as geopolitical tensions increase.
Still, the treaty is notable because it implicitly recognizes nuclear arms for what they are: an existential threat to the future of all humanity, weapons that "must be abolished before they abolish us," as President Kennedy said at the UN nearly 60 years ago.
3. Rockefeller Foundation focuses on energy poverty in COVID recovery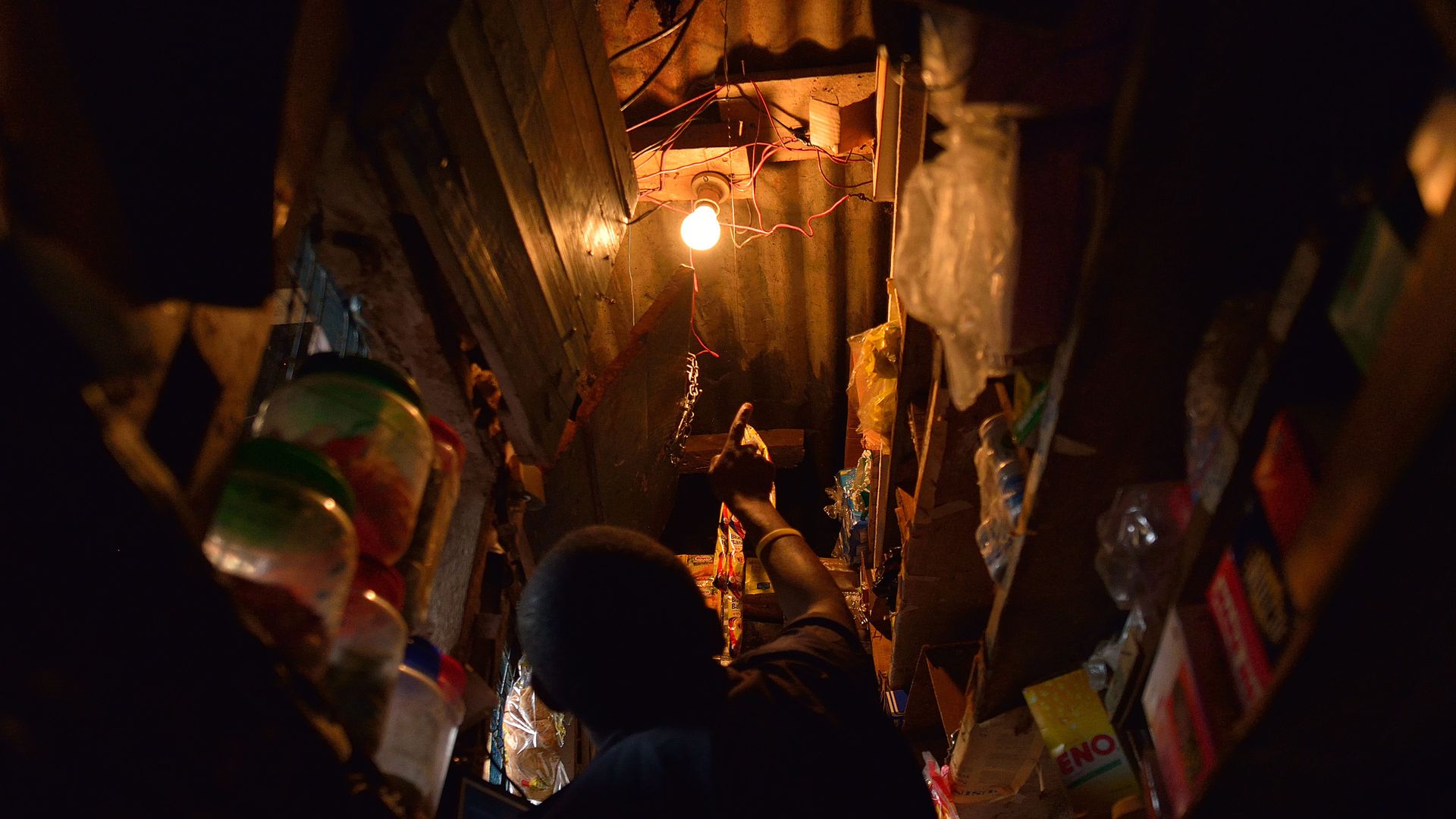 The Rockefeller Foundation announced on Monday that it will allocate $1 billion over the next three years to address the pandemic and its aftermath, with an emphasis on targeting energy poverty.
Why it matters: The mishandled pandemic response and the effects of climate change threaten to reverse global progress and push more than 100 million people into poverty around the world. Ensuring access to clean electricity is one of the best ways to arrest that slide.
By the numbers: The Rockefeller Foundation's $1 billion commitment is the largest in its 107-year history, and it will leverage both its own endowment and the proceeds from its first-ever bond offering for charitable purposes.
While the money will include funding for expanding access to COVID-19 tests and a future vaccine, its primary focus will involve investing in distributed green power sources for the more than 800 million people stuck in energy poverty.
What they're saying: "This crisis has unwound 2–2½ decades of progress against basic human development goals," says Rajiv Shah, the president of the Rockefeller Foundation.
"You can imagine a future characterized by extreme inequity on a global scale, or you can imagine a future where someone steps up with a Marshall Plan for building back post-crisis."
How it works: Shah argues increasing access to energy is an underappreciated part of any kind of recovery, especially since the pandemic has led to more than 100 million people having their electricity cut because of unpaid bills.
"If you don't have reliable industrial power, you can't run businesses," says Shah, who led the U.S. Agency for International Development under President Obama. "If you can't run businesses, you don't create jobs."
4. Growing inequality in AI research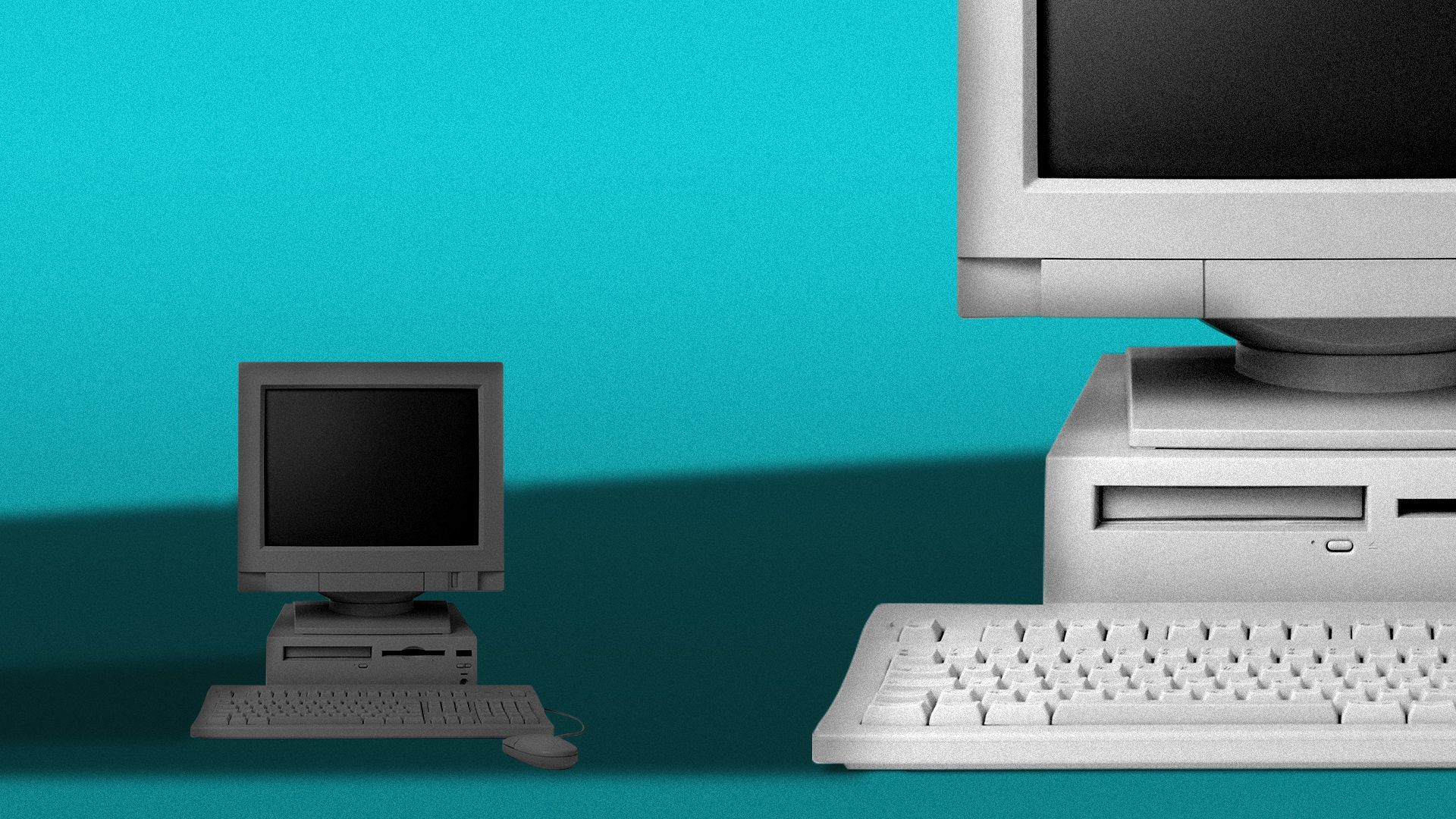 A new working paper finds that as high-level AI research began to require huge amounts of computing resources, large tech firms and elite universities increasingly dominated the field's most important conferences.
Why it matters: If only the most well-funded researchers are able to drive the direction of AI, the diversity of voices will narrow at the very moment when AI is poised to transform how we live and work.
By the numbers: Nur Ahmed and Muntasir Wahed, researchers at Western University and Virginia Tech, respectively, examined more than 170,000 papers presented at 57 prestigious computer science conferences since 2012.
They found that representatives from elite universities — those ranked 1-–50 in the QS World University Rankings — crowded out researchers from mid-tier and lower-tier universities.
Researchers from large tech firms also increased their presence at the major computer science conferences, both by publishing their own papers and by partnering with academic researchers who themselves primarily came from elite universities.
How it works: Ahmed and Wahed chose 2012 as the starting point because that year a team from the University of Toronto achieved a major breakthrough using deep learning for visual recognition at the ImageNet challenge.
Deep learning, however, requires massive amounts of computing power and vast data sets, paving the way to AI's unequal playing field.
What they're saying: "We say we need more diversity in the field of AI, but what myself and my colleague found is that we're seeing less diversity over time," says Ahmed.
What's next: Some large tech firms have taken steps to expand access to AI research by partnering with historically Black colleges and universities.
A bolder idea comes from experts at Stanford University who have urged Washington to create a National Research Cloud that could provide a broader range of researchers access to high-end computing.
The bottom line: The ability to do high-end AI research should depend more on the quality of your ideas than the quantity of your CPUs.
5. Worthy of your time
With wildfires burning and COVID-19 spreading, can California afford stem cell research? Voters are set to decide (Usha Lee McFarling — STAT)
Stem cell treatments have fallen off the radar lately, but the decision California voters make will be key to what comes next in the field.
The difference between feeling safe and being safe (Amanda Mull — The Atlantic)
The COVID-19 pandemic has left us totally confused about what to be afraid of.
Control, alter, delete (Eric Cheung — Rest of World)
How Hong Kong activists, under pressure from China, are trying to save the city's history from Beijing's coming digital memory hole.
Remote work isn't just for white-collar jobs anymore (Christopher Mims — Wall Street Journal)
New telepresence technology could eventually allow even hands-on work to be done remotely.
6. 1 fun thing: The AI ghostwriter in the machine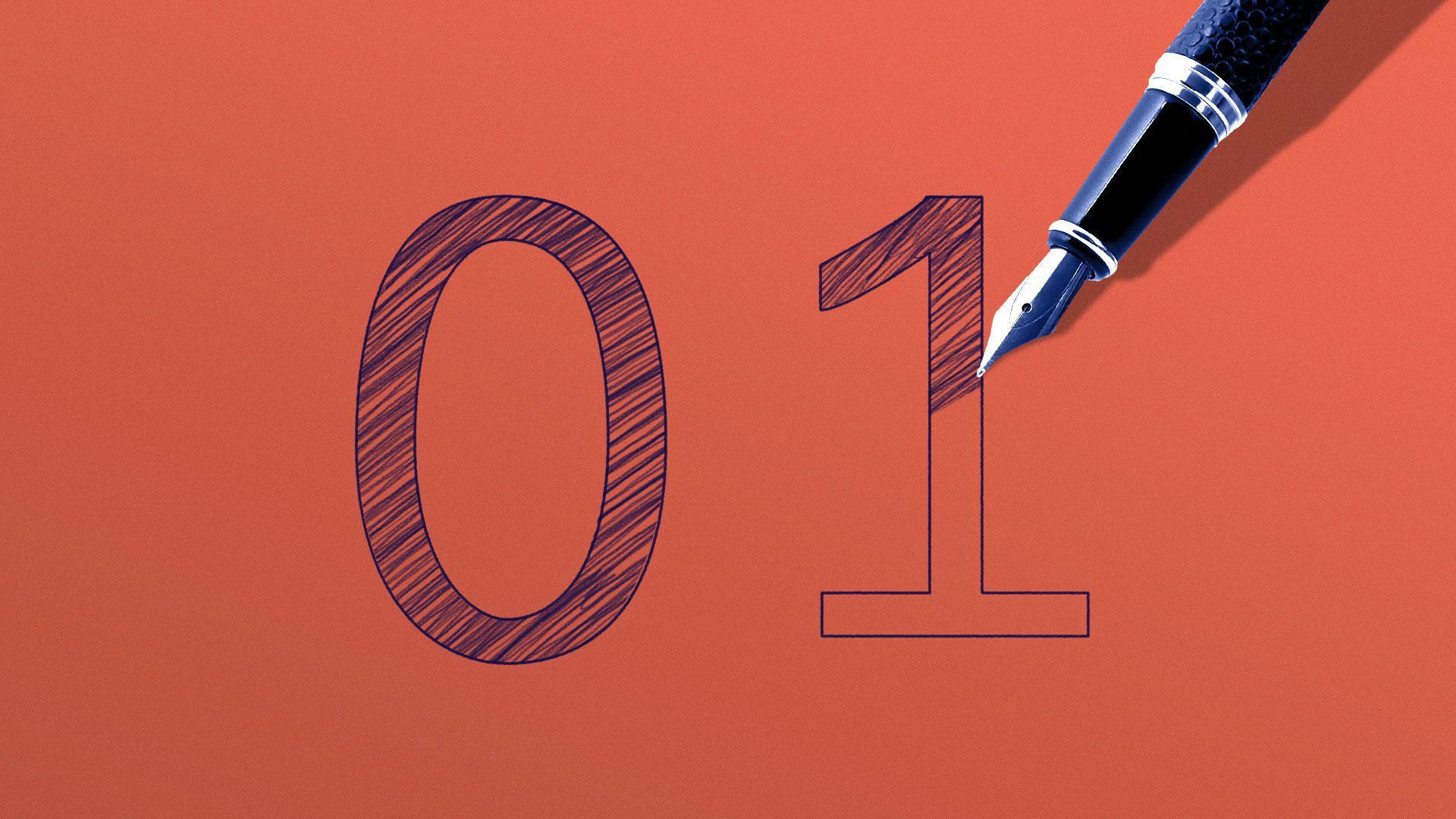 A new machine-learning-based writing companion called Wordtune aims to help users edit and improve written text as it's being composed.
Why it matters: Natural language processing is one of the most active areas in AI today. If tools like Wordtune work well, it would demonstrate that AI is getting closer to really understanding what we're saying.
How it works: Wordtune, developed by Israel-based startup AI21 Labs, can be downloaded as an extension for the Chrome browser. Users can then use the tool to highlight text being composed on services like Gmail, Google Docs, Facebook and Twitter.
The free version of Wordtune will give you the option to "rewrite" the sentence, offering several different ways to say whatever you've tried to say.
A premium version that costs $9.99 a month adds other features. Those include options to help users make their sentences longer or shorter, or more formal or more casual, as well as a feature that suggests words — based off the context of the sentence — that might be on the tip of a user's tongue.
Context: Spellchecks and grammar checks have been around for decades, and Google's Smart Compose function suggests complete sentences in email.
Smart Compose, however, is primarily predictive — trying to fill in what you might write in order to save time — while Wordtune "is about understanding what you're trying to say and putting it into words, like an editor or a co-writer," says Yoav Shoham, co-founder and co-CEO of AI21 Labs.
The bottom line: We don't all have the benefit of a professional editor, so it's easy to see a good use case for Wordtune — though if it's too good, I may be out of a job.
The bottom line (Wordtuned to be "casual"): The rest of us amateurs could use some schoolin', and Wordtune might just deliver.