Axios Future
September 06, 2018
Welcome back to Future. Thanks for subscribing. Consider inviting your friends and colleagues to sign up. And if you have any tips or thoughts on what we can do better, just hit reply to this email or shoot me a message at [email protected].
Let's start with ...
1 big thing: A feud atop AI's commanding heights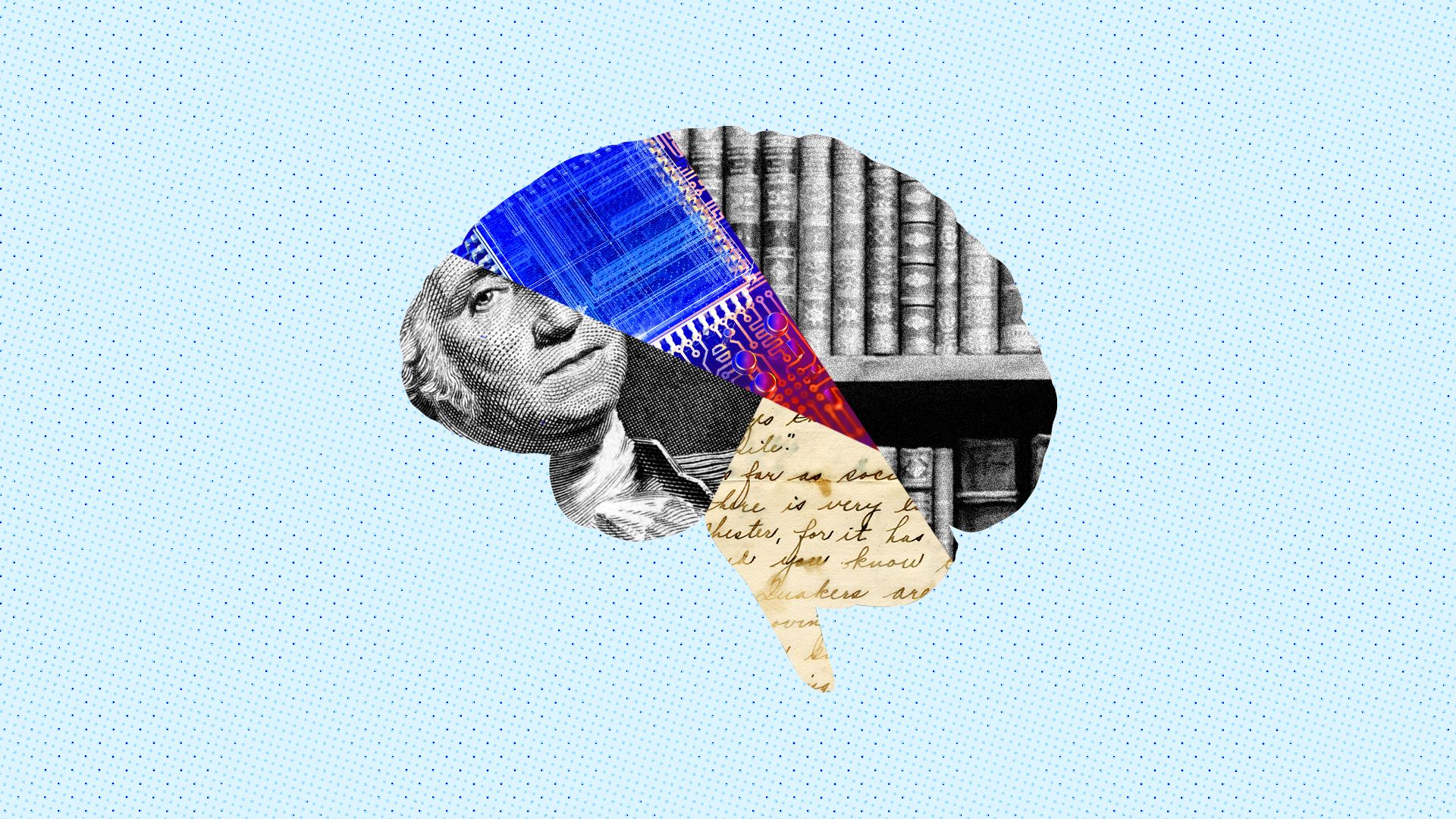 Heavyweight advances in artificial intelligence have typically come from two sources: academia and the tech industry. But beneath a mostly friendly surface is a steaming rift, with companies accused of holding up the field's advancement.
Axios' Kaveh Waddell reports: At a time of a fierce U.S.-Chinese rivalry for AI supremacy, academic critics accuse Big Tech of luring away university talent with high-dollar contracts, then focusing research not on big scientific questions, but on what bolsters their bottom line.
The context: Demand for AI experts is through the roof, and supply can't keep up.
Just 90,000 people worldwide have AI research skills, according to a February study from Element AI, making for intense demand for those who do possess the needed skills.
More than half of new AI-focused Ph.D.s take lucrative industry jobs after graduation, according to the Computing Research Association.
Top faculty members are being recruited by companies, too. University of Washington professor Ed Lazowska calls this a tragedy of the commons, because it chokes the supply of new AI experts, hurting academia and industry.
Among recent high-profile departures: Pedro Domingos is on leave from UW to work at the hedge fund D.E. Shaw, and legendary Carnegie Mellon computer science dean Andrew Moore announced he's departing, but not for where.
In perhaps the most famous poaching case, Uber cleaned out Carnegie Mellon's robotics lab in 2015.
What they're saying: Academics are sounding the alarm.
In a monster Twitter thread this summer, Carnegie Mellon professor Simon DeDeo painted a bleak picture of corporate labs.
The gap between academia and corporate labs is reflected in the questions they pursue, he tells Axios. Where academia might explore how social media changes how people think, a corporate social network might ask: If people post sad things, do they use our product for longer?
"An industrial research lab doesn't just do research," says Oren Etzioni, CEO of the Allen Institute for AI in Seattle. "They're also accountable to the corporation."
The other side: Jitendra Malik, a longtime Berkeley professor, joined Facebook's AI research lab earlier this year, but says he doesn't feel guilty. "I feel like I have paid my dues to academia," he says.
In fact, some corporate labs do take on fundamental research, like this Facebook work on machine translation posted last week.
Researchers are free to set agendas based on their interest, Malik tells Axios, and aren't held back from publishing results that reflect poorly on their employer.
Conducting research at a corporate lab means less time chasing grants plus access to bountiful data and computing power. Some companies, like LinkedIn, also offer up slices of their data for academics to use.
Go deeper: Facebook's new AI labs pressure universities (NYT)
2. Britons take a hard look at themselves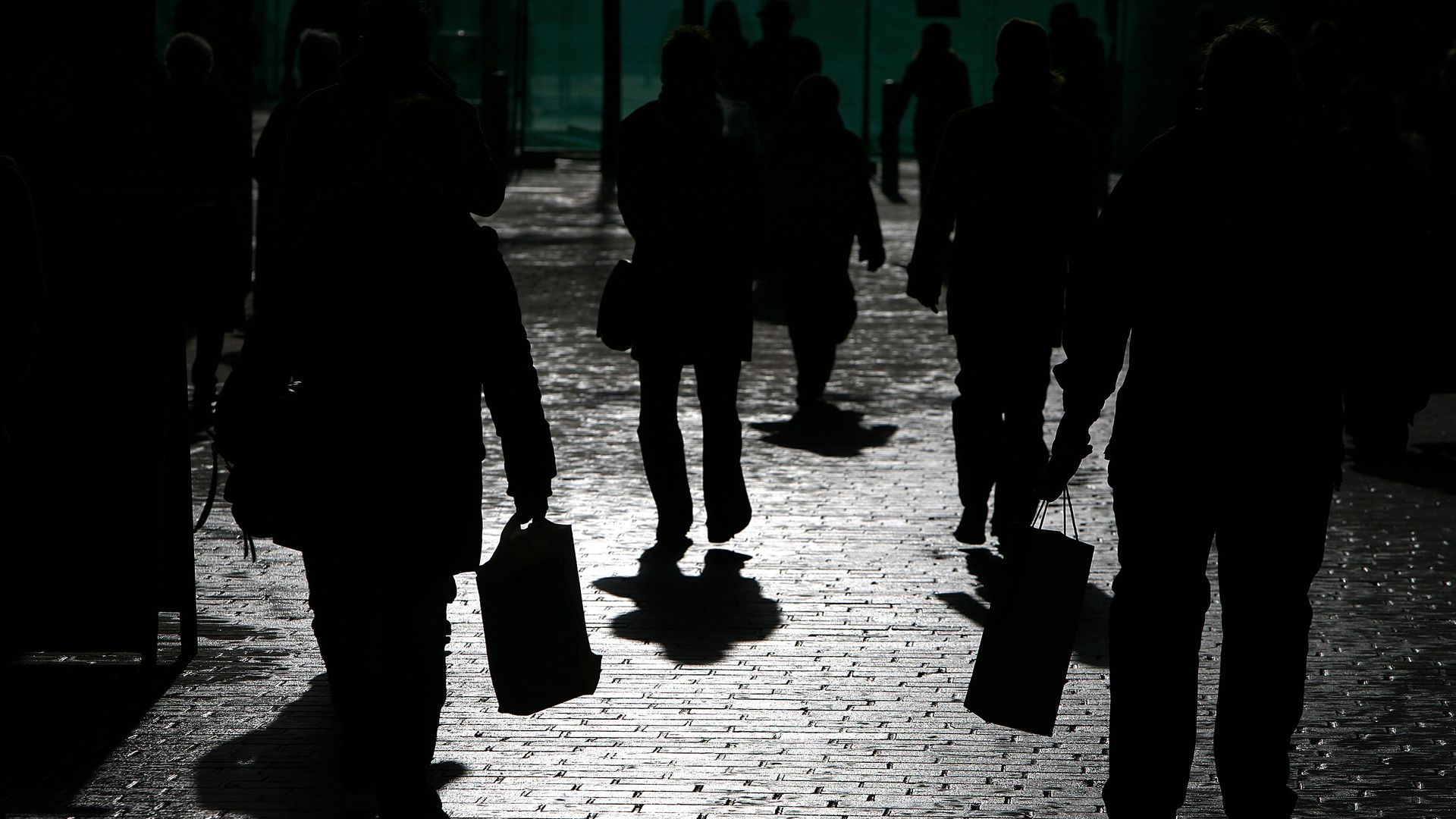 Amid the populism erupting across Europe and the U.S., a new report in the U.K. recommends that the British government fundamentally reorder the economy to make it fairer to the young, workers and people left behind by globalization.
The report, issued yesterday by a broad-based group assembled by the Institute for Public Policy Research, criticizes an economy that works better for British investors than company employees. It has attracted heavy coverage in the British media.
The details: Among other things, the report calls for organizing half the work force into unions, raising capital gains taxes and increasing the minimum wage. Per the report:
The economy has flattened whole swaths of the British population. "Young people have been hit particularly hard — many unable to afford a home of their own, and on course to be poorer than their parents. Whole communities feel left behind. Many people feel powerless and fatalistic."
"The central argument of this report is that a fairer economy is a stronger economy. "
3. Kim plots his strategic future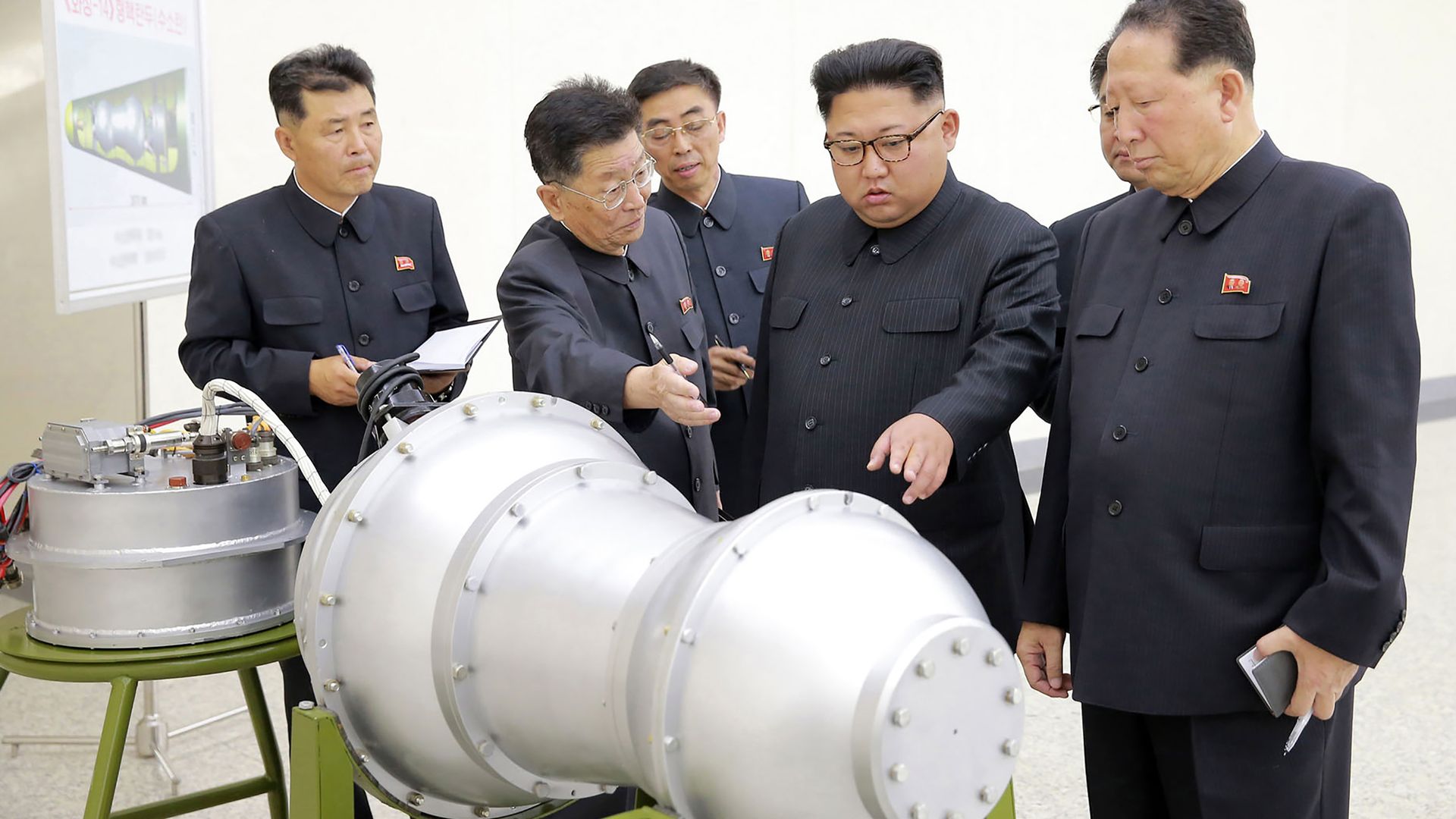 As North Korea haggles over when it will eliminate its nuclear weapons assets, it may be playing for what it can get in exchange while already pivoting to a very different, equally dangerous weapons regime — cyber arms.
What's going on: David Maxwell, a retired Army officer and an expert on North Korea, tells Axios that any key American adversary — China, Iran, Russia or North Korea — is likelier to use cyber than nuclear arms in any war with the U.S.
The U.S. Justice Department today announced that it has filed cyber-hacking charges against Park Jin Hyok, an agent for North Korea's military intelligence arm, Axios' Joe Uchill reports.
The charges involve the hacking of Sony Pictures in 2014.
Park is linked to two other major cyberattacks as well — the WannaCry virus that last year infected computers around the world and a 2016 attempt to steal $1 billion from Bangladesh Bank.
The big question: "What if they are giving up their nuclear weapons because they have greater capability in cyber?" Maxwell asked. "Are they shifting their strategy focus to cyber?"
"Nuclear weapons aren't of practical use," he says. "But cyber is valuable, practical and useable. You can steal money and take down energy infrastructure." With WannaCry and the Sony Pictures attacks, "North Korea is conducting reconnaissance. They are seeing what they can get away with."
In a statement today, South Korea says North Korean leader Kim Jong-un had given his first timeline for denuclearization, saying he wanted to complete it during President Trump's first term, Reuters' Hyonhee Shin and Susan Heavey report.
4. Worthy of your time
David Sanger on the perfect weapon (Elisabeth Eaves — Bulletin of the Atomic Scientists)
The U.S. still makes a lot of chips (Ina Fried — Axios)
Luxury college tours (Paul Sullivan — NYT)
Why big companies squander good ideas (Tim Harford — FT)
Gen Z is coming to your office (Janet Adamy — WSJ)
5. 1 Thor thing: The laundress rule of job forecasting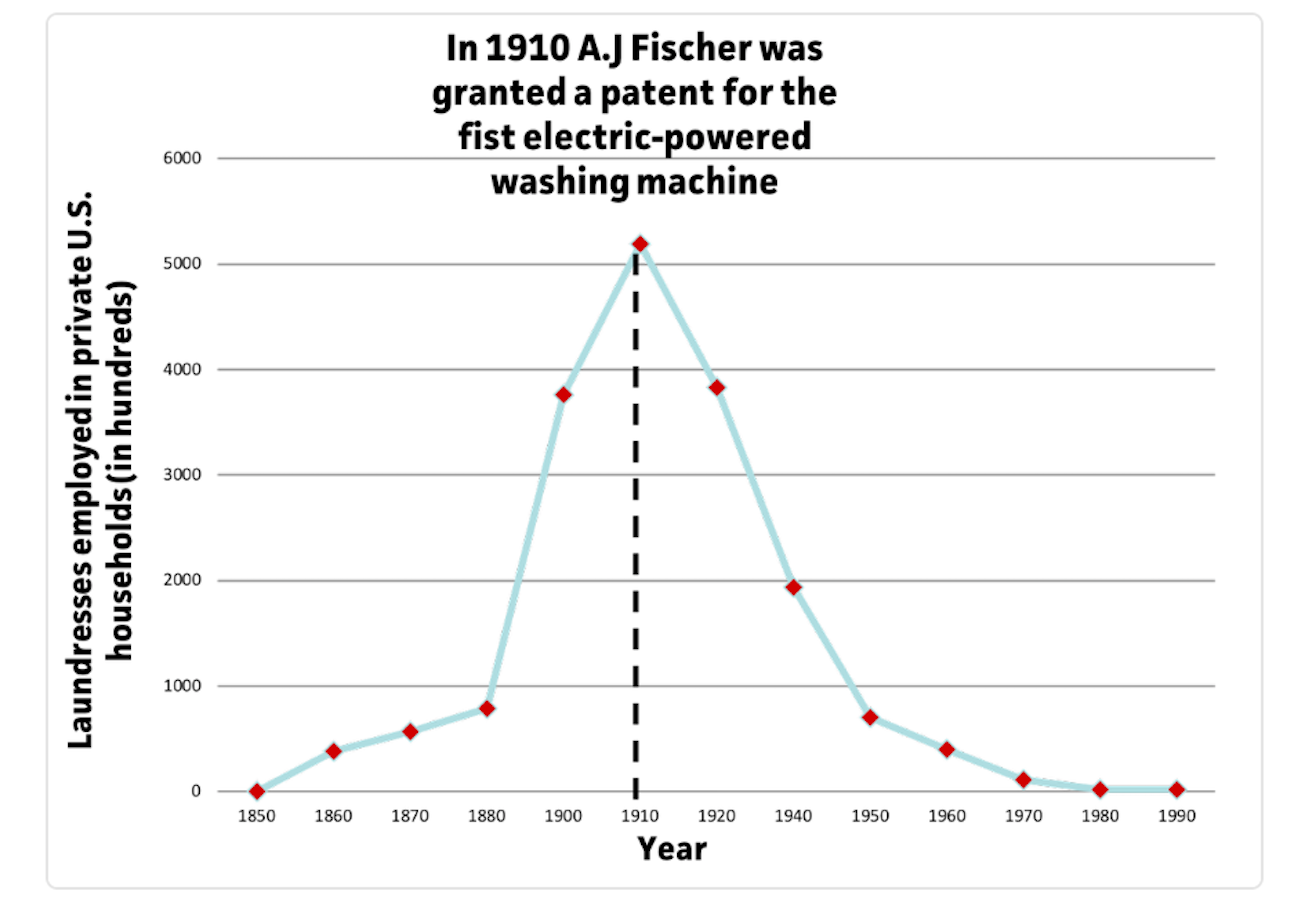 In 1910, a Chicago engineer named Alva J. Fisher was awarded a patent for his invention of Thor, an electric-powered washing machine, and forever made fools of prior bets on the job prospects of professional clothes launderers.
This history came to mind Tuesday for Michael Osborne, an Oxford economist and co-author of perhaps the most-cited contemporary paper on the future of work.
Why it matters: Osborne suggests it shows why forecasts of the jobs future — many of them couched in ultra-certain terms — merit scrutiny.
In a tweet, Osborne argued that — if you rely only on data and trends — you might go dreadfully awry forecasting the future of automation and employment.
His proof — the fate of laundresses before and after Thor: "Imagine yourself in 1910, trying to forecast the future prospects for laundresses," Osborne said.
That was by explanation why, in his work, he uses both data and expert forecasts, he says in a prior thread of tweets, also on Tuesday.