Axios Future
February 08, 2019
1 big thing: Out of nothing, a new petro-state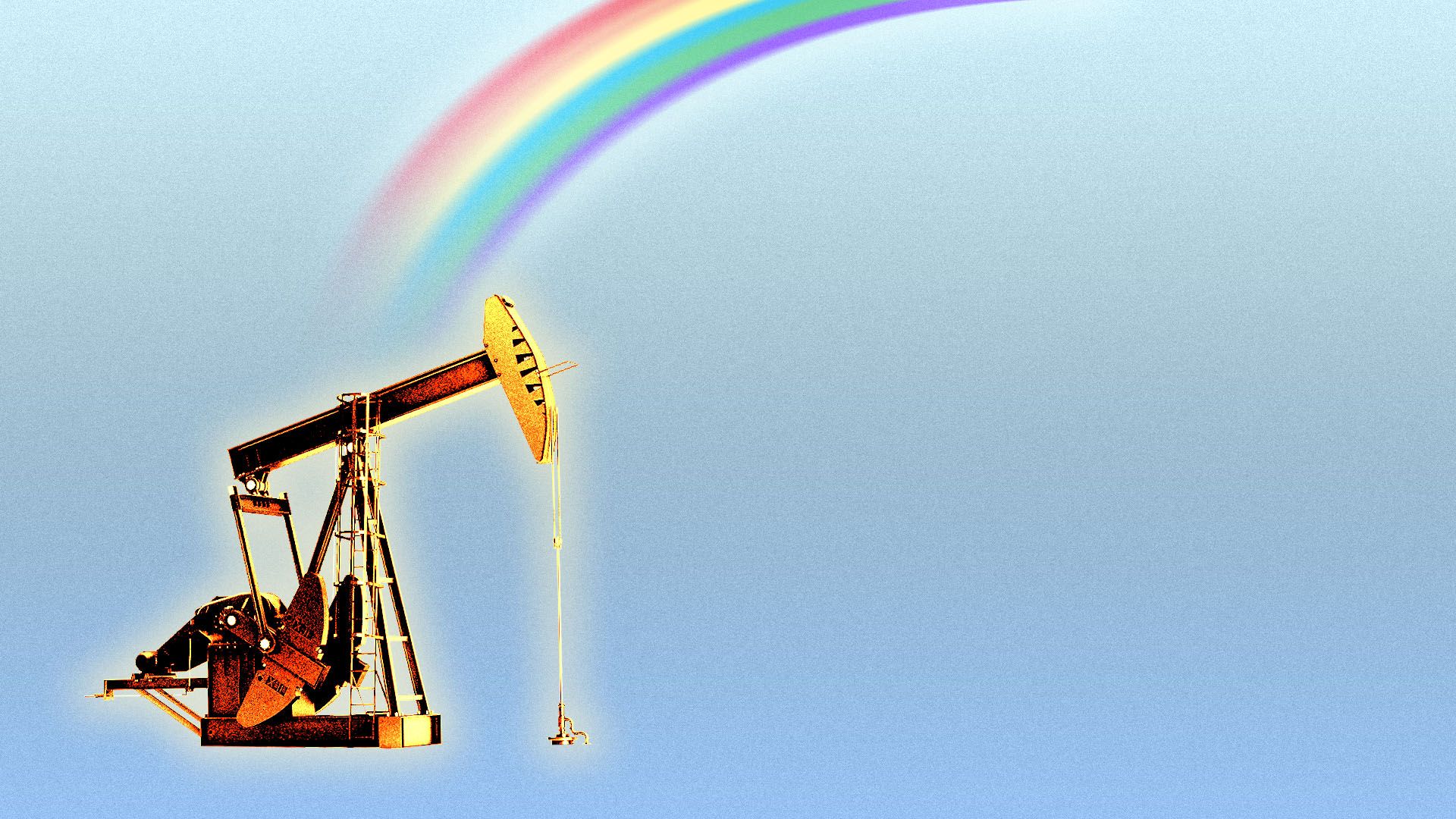 On the coast of South America, just north of Brazil, lies the obscure and impoverished former British colony of Guyana, distantly remembered for a bizarre mass suicide four decades ago that begot the term "drinking the Kool-Aid."
But today, the discovery of a massive trove of oil off its shores, including two finds just this week, put Guyana on the cusp of becoming one of the world's wealthiest nations, in the league of petro-states like Qatar.
What's worrying the experts:
Guyana seems wholly unprepared for the avalanche of cash coming its way. It's in political turmoil, with no plan in place for how to marshal and distribute the money among a population of just 780,000 people.
The exploration and production deal with ExxonMobil is one of the most one-sided in frontier oil, heavily favoring the company with about a 50-50 split. That makes it rife for future political discontent and local demands for renegotiation. (In the former Soviet Union — arguably a wilder and more costly frontier — the typical split is 80-20, favoring the country.)
"There is no way the explosion of money will be managed properly," says Amy Myers Jaffe, director of energy security at the Council on Foreign Relations. "Here you take this poverty-stricken country and make them Qatar in three years."
What's happening: Since 2016, Exxon has made a dozen discoveries in Guyana that now total more than 5 billion barrels of recoverable reserves. This is enormous — for perspective, the industry calls a 1-billion-barrel field a "supergiant."
Exxon plans to begin producing 120,000 barrels per day next year, and to bump that up six times to 750,000 by 2025.
At $60 a barrel, and a roughly 50-50 split of profits with Exxon, Guyana could receive a bonanza of more than $5 billion a year in revenue.
Given how fast energy is changing and an industrywide push to pull as much oil out of the ground as possible as fast as possible, experts think the company is likely to push production to 1 million barrels per day.
Exxon did not respond to requests for comment.
At that production or larger, Guyana could receive $10 billion a year: "The big picture is getting bigger," Riyad Insanally, the Guyanese ambassador to the U.S., tells Axios.
"It's the most recent but rare incident of a brand new petro-state out of nothing."
—
Bob McNally, president of the Rapidan Energy Group
But, with all that cash on the horizon, Guyana has barely gotten organized for what, in other countries, has triggered a free-for-all of chaos, corruption and war.
The country has been in political turmoil since last year. In December, the Parliament ousted the government of President David Granger in a vote of no confidence. That set in motion new elections within 90 days, but the government is challenging the move in court.
No plan has been devised for how to begin to build and upgrade the country's roads, communications and institutions. Neither is there a plan for building up the capital of Georgetown.
No one has determined how to both husband the wealth, and to share it.
Insanally said the reaction in Guyana runs the gamut: "There are people who are excited, people who are apprehensive, and people who think oil should be avoided as a curse altogether."
2. A threat to the future of graduate education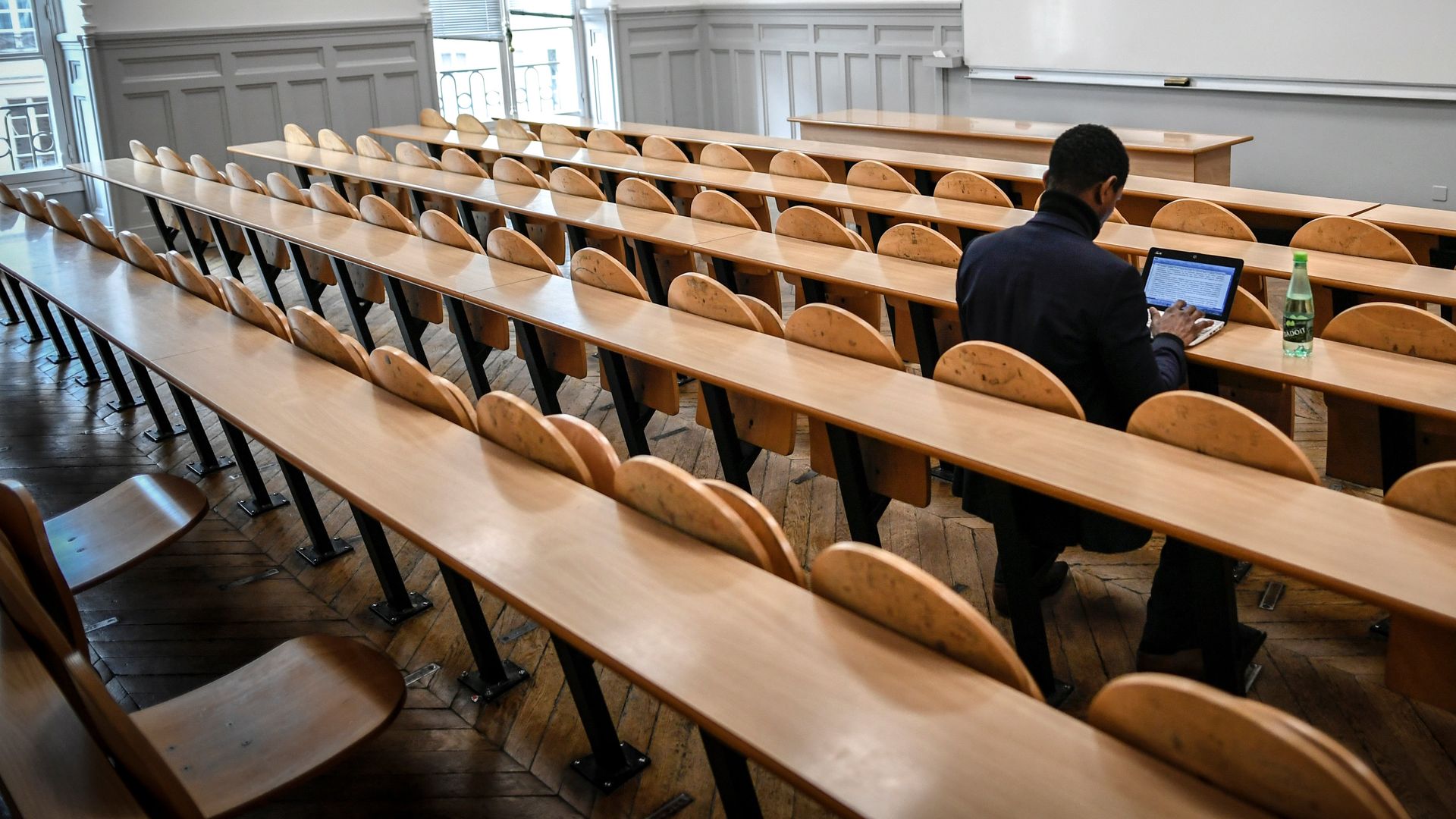 Applications from Indian students to American graduate programs fell 12% from 2017 to 2018, leading to an overall decline in international enrollment in U.S. universities, according to a new study from the Council of Graduate Schools.
The big picture: India is one of the largest sources of foreign students at U.S. universities, where international enrollment has fallen for two consecutive years.
"While two data points is not a trend, we're troubled that there's a decrease for the first time ever," says Suzanne Ortega, head of the Council of Graduate Schools.
The drop in Indian applications is likely due to a combination of factors including the weakening Indian rupee, the increasing quality of Indian graduate programs and the rise of anti-immigrant sentiment in the U.S., Hironao Okahana, a co-author of the report, tells Axios.
Applications from China, the other major source of international students, held steady.
The bottom line: International students who pay full tuition support graduate education at U.S. institutions, allowing the universities to offer discounted or free schooling to domestic students. That the flow of foreigners to American universities is starting to thin spells trouble for the business model.
Some good news: The share of students coming to U.S. universities from some of the least developed countries in the world — largely in sub-Saharan Africa — is on the rise, the study found.
3. Taser-building bots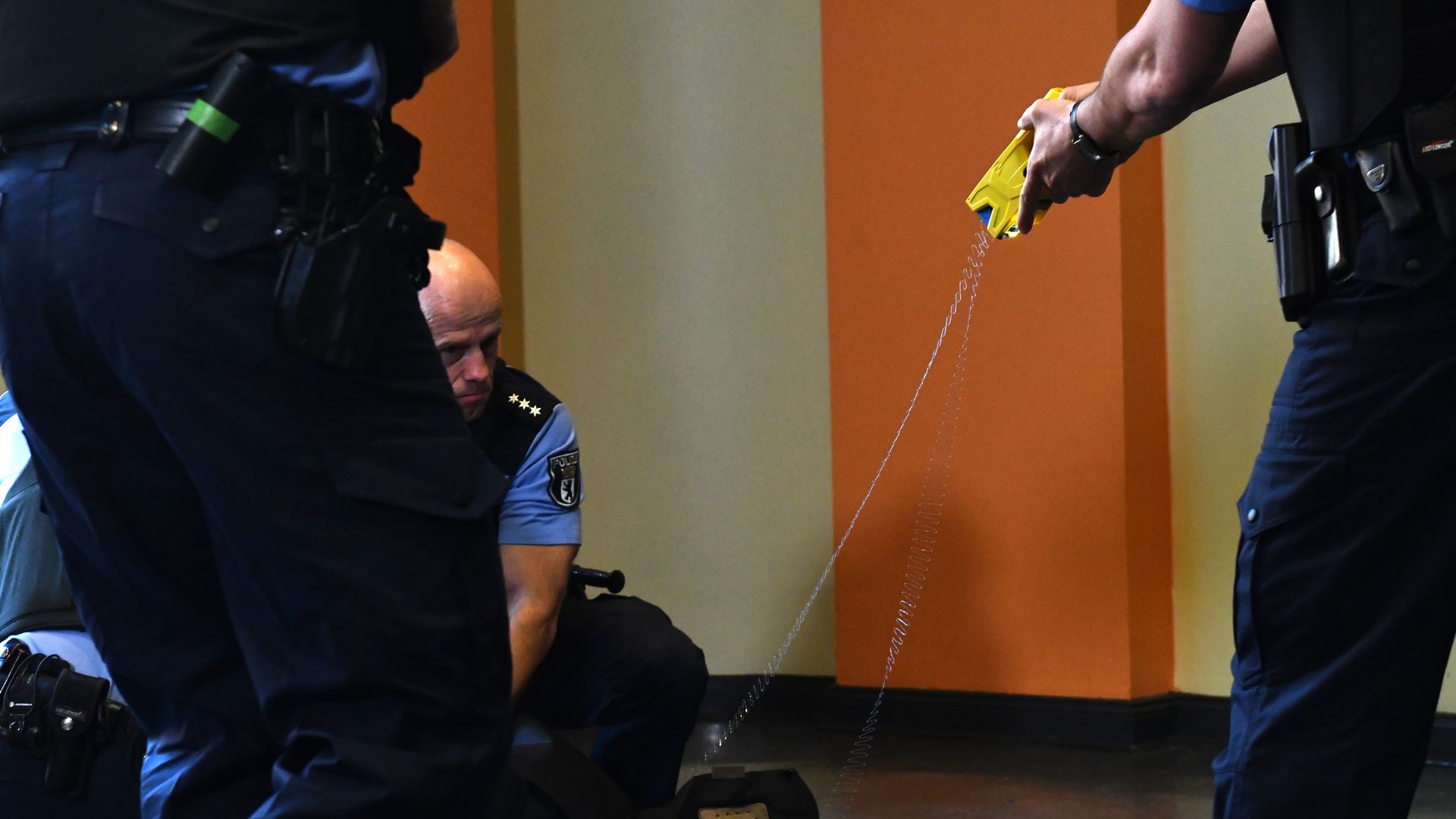 Ten years ago, Axon started using robots to assemble cartridges for its flagship product, the Taser. Automation helped the Arizona-based giant bring production back into the U.S. and boosted its output by four times.
Kaveh writes: This is why factory automation is predicted to be worth nearly $370 billion worldwide by 2025, up from $191 billion in 2017. Robots build quickly and cheaply, and they don't make mistakes or get tired.
Since Axon began automating manufacturing in 2009, it has bought $18 million worth of automated equipment, the company tells Axios.
But as its output has grown, its workforce has, too — from 120 to 420 manufacturing personnel.
An Axon spokesperson tells Axios that automation is "not about replacing jobs — it's about using automation to free up our workforce to do different jobs." This is a common refrain among companies that don't want to be seen as unfeelingly replacing humans with robots.
Reality check: They can't replace people yet, even if they wanted to.
4. Worthy of your time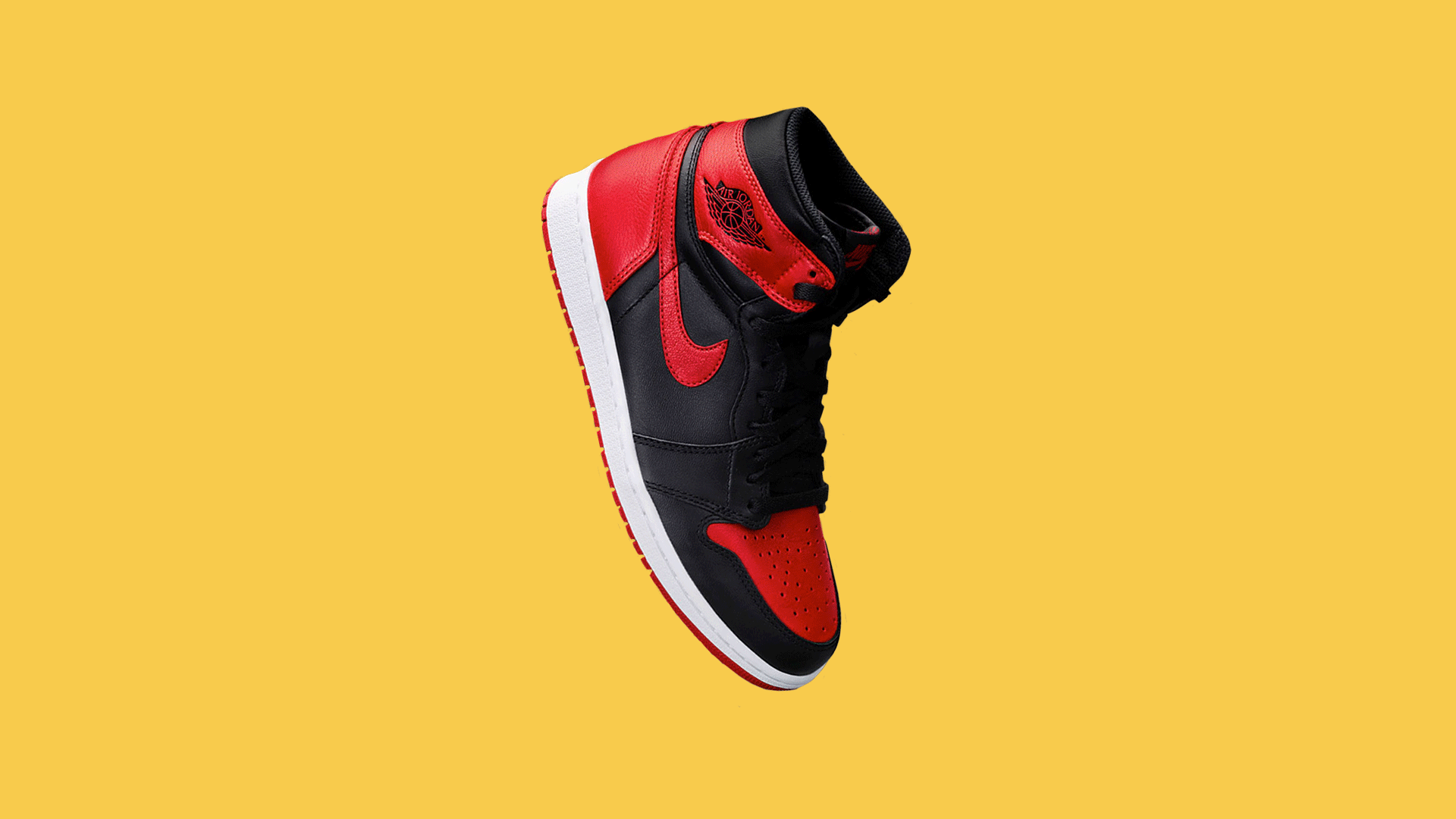 The resurrection of American labor (Janet Paskin — Bloomberg)
The slow decay of sneaker culture (Kendall Baker — Axios)
Facebook's tiny Shenzhen sales floor makes big money (Paul Mozur, Lin Qiqing — NYT)
How U.S. ethanol reaches China tariff-free (Chris Prentice, A. Ananthalakshmi — Reuters)
Does screen time affect children? (The Economist)
5. 1 cosmic thing: How to kill monster sharks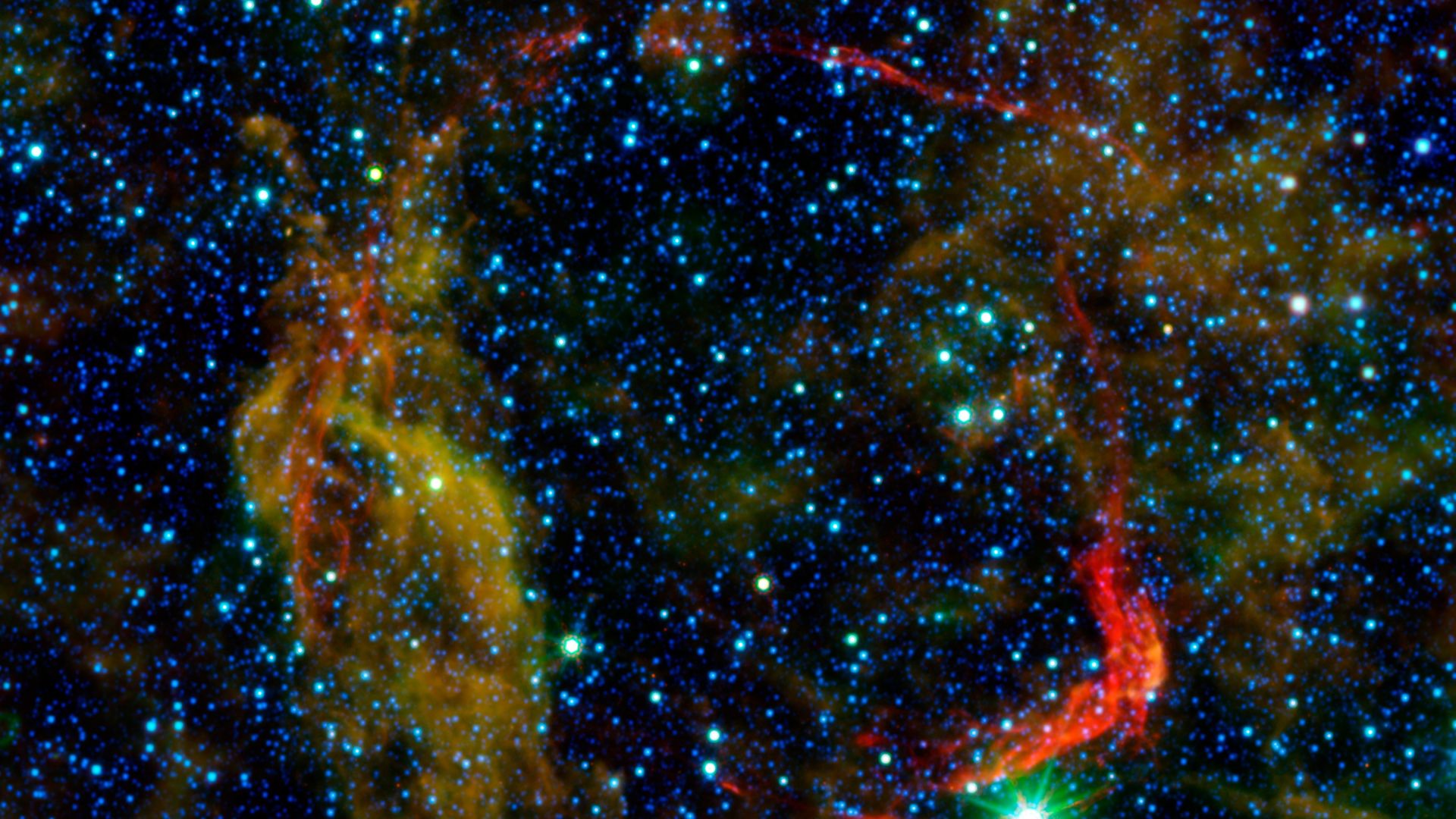 When a star dies, it explodes — and its innards, composed of radioactive subatomic particles, permeate space.
Erica writes: A new study, reported by Quanta Magazine, shows that the debris from stellar explosions close to Earth may have killed off some of the biggest and baddest monsters in our planet's history. One of the victims may have been the monster shark megalodon. Yes, you read that correctly.
The researchers found a massive amount of iron-60, an isotope that is extremely rare on Earth but abundant in the stars, at the bottom of the ocean.
The isotopes were traced back to two exploding stars, one of which died 2.6 million years ago and the other, around 7 million years ago.