Axios Future
February 13, 2019
1 big thing: Amazon faces an unfamiliar new era
In the fall of 2017, Amazon made itself a fêted hero to towns and cities across the United States, celebrated for promising to create 50,000 new jobs paying some $100,000 a year in a lucky place that would host the company's second headquarters.
Erica writes: Today, though, Amazon is staring down a crisis of reputation — its HQ2 search, launched in an era of public support verging on adulation, is now caught up in a very different epoch of popular unhappiness with the unchecked power of wealthy companies.
It may be forced to give up at least some of the $3 billion in concessions it was granted in November to create some 25,000 jobs in New York City — or build its HQ2 somewhere else.
Why it matters: The stink against bigness is spreading, with scholars, lawmakers and grassroots organizers decrying the same Big Tech companies that were once considered 21st century champions.
In Louisiana, a small school board's "no" vote against a $2.9 million subsidy for Exxon — a historically Big Oil-friendly state — fueled panic, reports the NYT.
In Virginia, Lee Carter, a self-described socialist and a state lawmaker, is slamming the state's decision to give chip giant Micron $70 million for 1,100 jobs as corrupt.
And the doozy: Last week, the Washington Post and the Wall Street Journal reported that Amazon was reconsidering its new New York location. Last month, a company spokesman seemed to say the same thing at a New York City Council meeting.
"In economic development circles, there's been hand-wringing for years about incentives. That said, I've not seen the sort of public backlash that has made a company think twice. Nowhere near this magnitude."
—
Adam Kamins, director at Moody's Analytics
The big picture: The friction between Amazon and activists is a sure sign of the times. One of the most powerful corporate behemoths, run by the richest man in the world, has selected a site in a community predominantly occupied by working class New Yorkers of color — and the plot is next to the city's largest public housing project.
The deal comes on the heels of 2020 campaign announcements, at a time when Democrats are grasping for a unifying cause. And the fight against big corporations and big tax breaks is a ripe political issue, says Aaron Chatterji, a professor at Duke's Fuqua School of Business.
What's happening: At a press conference Monday, New York Gov. Andrew Cuomo called HQ2 "the single greatest economic development transaction in the state's history," and he said it would be wrong to stop the deal due to some political backlash.
The other side: Despite the very public and very loud opposition to Amazon, the public seems to generally approve of the deal. Per a new Siena College Research Institute poll, New Yorkers support HQ2 by a 20-point margin.
I asked Amazon whether it might have to give up some or all of the New York concessions. It responded with this statement:
"We are excited to work with New Yorkers over the coming months and years to bring a new Amazon headquarters to Long Island City and help support the community. We will create 25,000 corporate and technology jobs directly, as well as tens of thousands of other jobs in construction, building services, hospitality and other service industries for all of Queens. We expect our new headquarters to generate more than $27 billion in new tax revenues for community improvements and the people of New York."
2. The Pentagon's AI siren song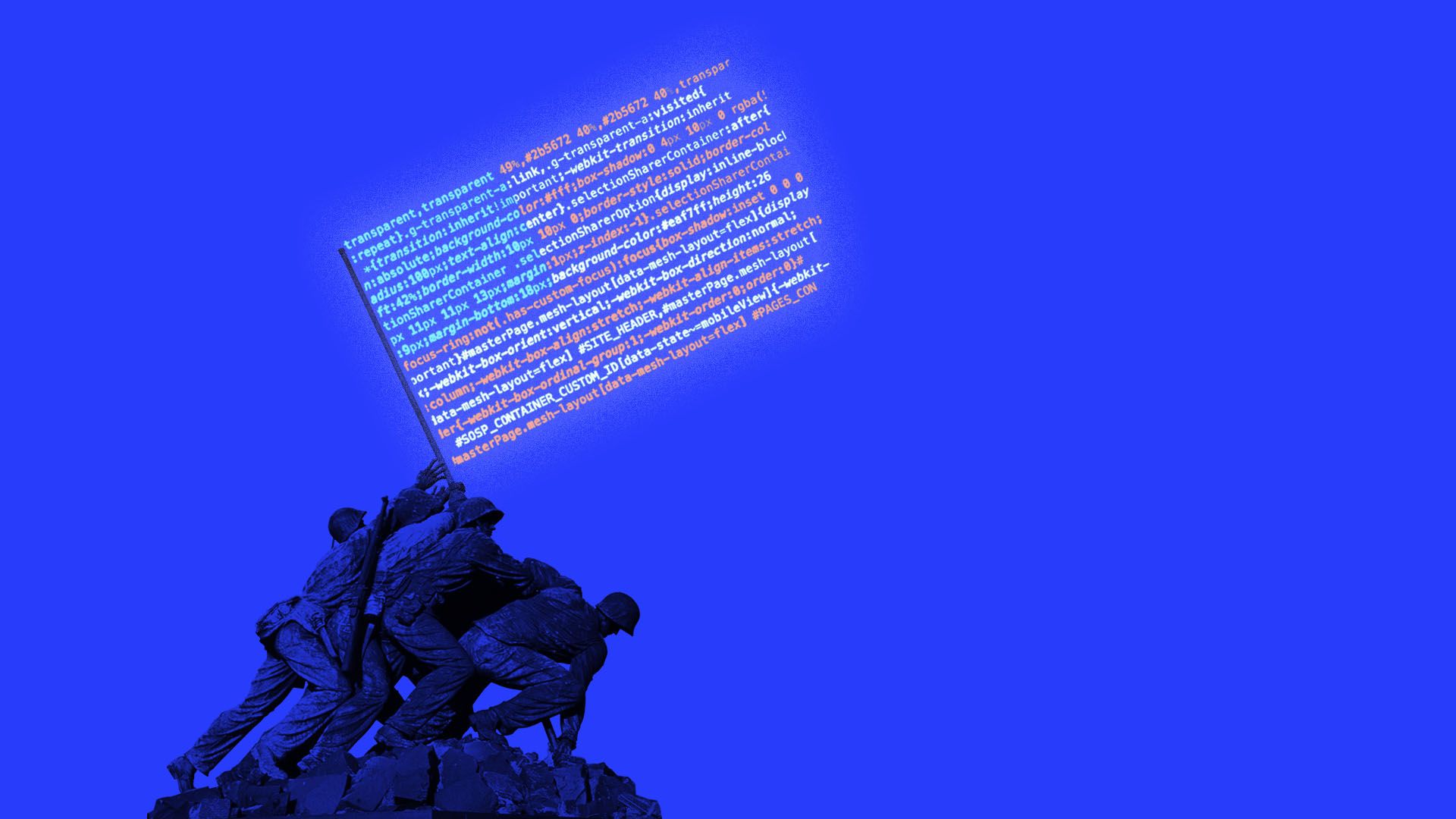 On the heels of a sweeping new U.S. plan to retain dominance in artificial intelligence, the Pentagon has cast Chinese development of intelligent weapons as an existential threat to the international order, Kaveh writes.
A day after the release of an executive order by President Trump that omits naming China, the Defense Department, in a new AI strategy document, speaks in stark terms of a "destabilizing" Chinese threat.
"Failure to adopt AI will result in legacy systems irrelevant to the defense of our people, eroding cohesion among allies and partners, reduced access to markets that will contribute to a decline in our prosperity and standard of living, and growing challenges to societies that have been built upon individual freedoms."
— DOD 2018 AI strategy summary
The bottom line: The new document, a public summary of a classified strategy developed last year, calls for the Pentagon to realign itself drastically.
Sounding at times like a startup pitch deck, the DOD paper promises to deploy AI "rapidly" and "iteratively," and to enable "decentralized development and experimentation."
But, but, but: This realignment is a tall order. The Pentagon is not an agile software team but an enormous, slow-moving beast, hobbled with the inertia of outdated technologies and strategies, as we reported last week.
"There remains an obvious tension between the deliberate and sometimes slow processes required to develop ethical principles for AI's use in military contexts and the kind of rapid iteration and experimentation with 'forward edge' technologies that the strategy also champions," says Charlotte Stanton, a fellow in technology and international affairs at the Carnegie Endowment.
Silicon Valley, not just the old-school military-industrial complex, is a vital audience for the document.
Working with tech companies and startups is essential to the military's AI strategy, says Larry Lewis, director of the Center for Autonomy and AI at CNA, a research organization.
The document hits all the notes to make tech workers less wary of working with the Pentagon, like ethics, safety and transparency.
"It's coming out with a very strong stance saying there are virtuous uses of AI" in war, says Lewis — including to reduce civilian casualties.
A major challenge for the DOD's strategy will be to develop a plan that works with allies, Stanton and Lewis say.
What's next: Forthcoming ethical guidelines from the Pentagon for military use of AI.
3. Staggering stat: Google pays more in fines than taxes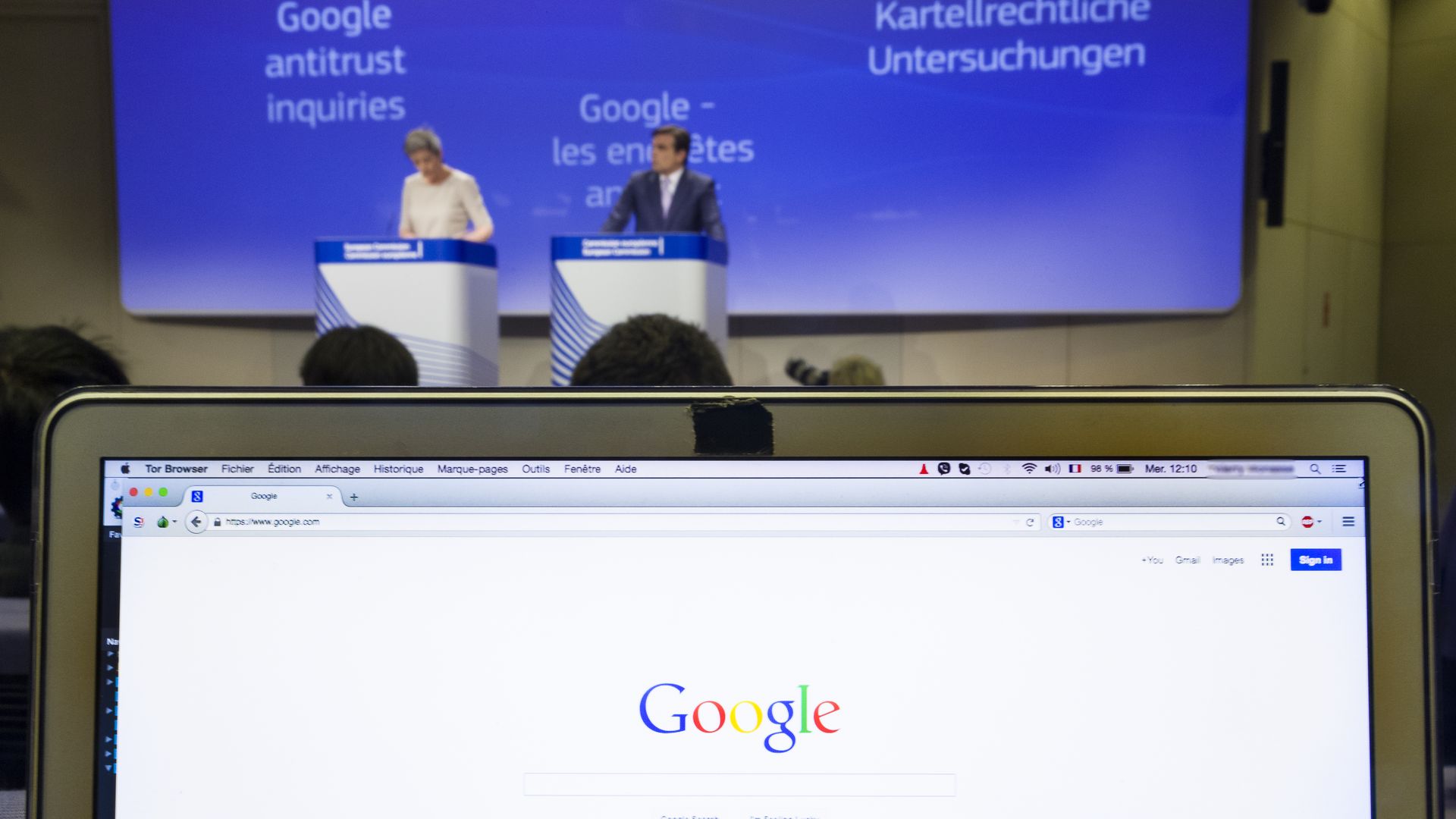 Last year, Google paid $5.1 billion in fines to the EU. That's more than the $4.2 billion Google paid in worldwide corporate income taxes, notes the FT's John Thornhill.
Erica writes: As we've reported, the EU has taken a lead in the regulation of bigness across industries, going after railroad mergers and Big Tech.
4. Worthy of your time
The female scientists lost in footnotes (Ed Yong — The Atlantic)
The new rite of passage: Young, busy and still single (Stef Kight — Axios)
The at-home ancestry test boom (Antonio Regalado — MIT Tech Review)
The banking hub of the American South (Natasha Frost — Quartz)
A treatment testing ground in Congo (Aimee Cunningham — Science News)
5. 1 apocalyptic thing: Prepping for the coffee-less future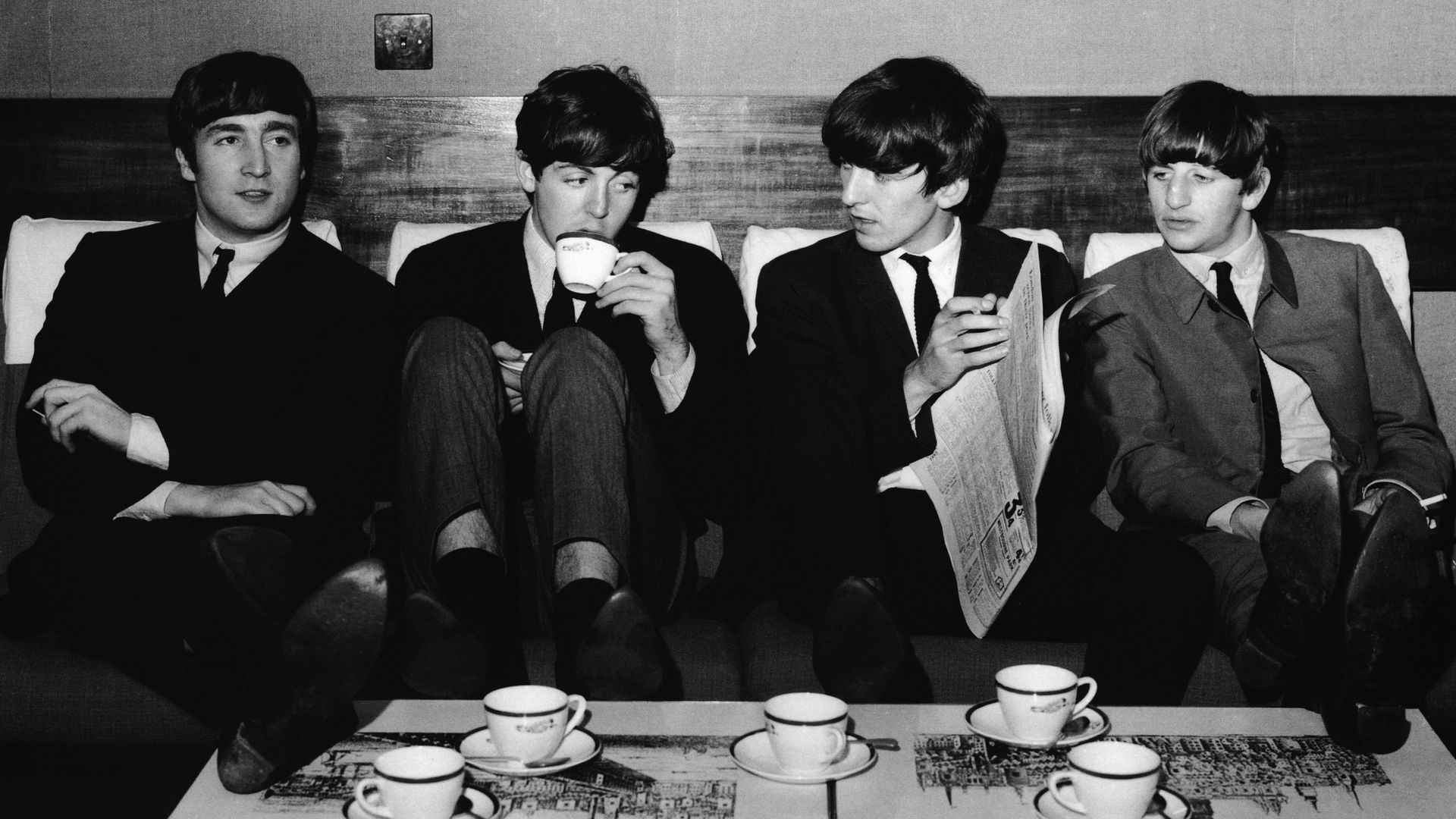 Climate change is wreaking havoc on coffee growers. Within 30 years, half the land used to grow coffee beans won't be capable of producing them anymore, reports Fast Company.
In one response in Seattle, the birthplace of Starbucks, a startup called Atomo is trying to engineer a fake coffee product that looks and tastes just like the real thing, but doesn't use any beans, Erica writes.
The product they came up with is liquid, but Atomo is trying to make fake ground coffee for people who like brewing their own coffee at home. They're using watermelon seeds and the shells of sunflower seeds to get the texture.
If you're starting from scratch, you might as well change other things you dislike about coffee, right? So it is that Atomo is looking into taking the bitterness out of a cup of joe so drinkers can skip the cream and sugar.