Welcome back to Future. Let me know what you think of today's issue by replying or emailing [email protected] Future's Saturday author, Kaveh, is at [email protected]
Today, I've got 1,358 words for you — a 5-minute read. Starting with...
1 big thing: The future of work is already here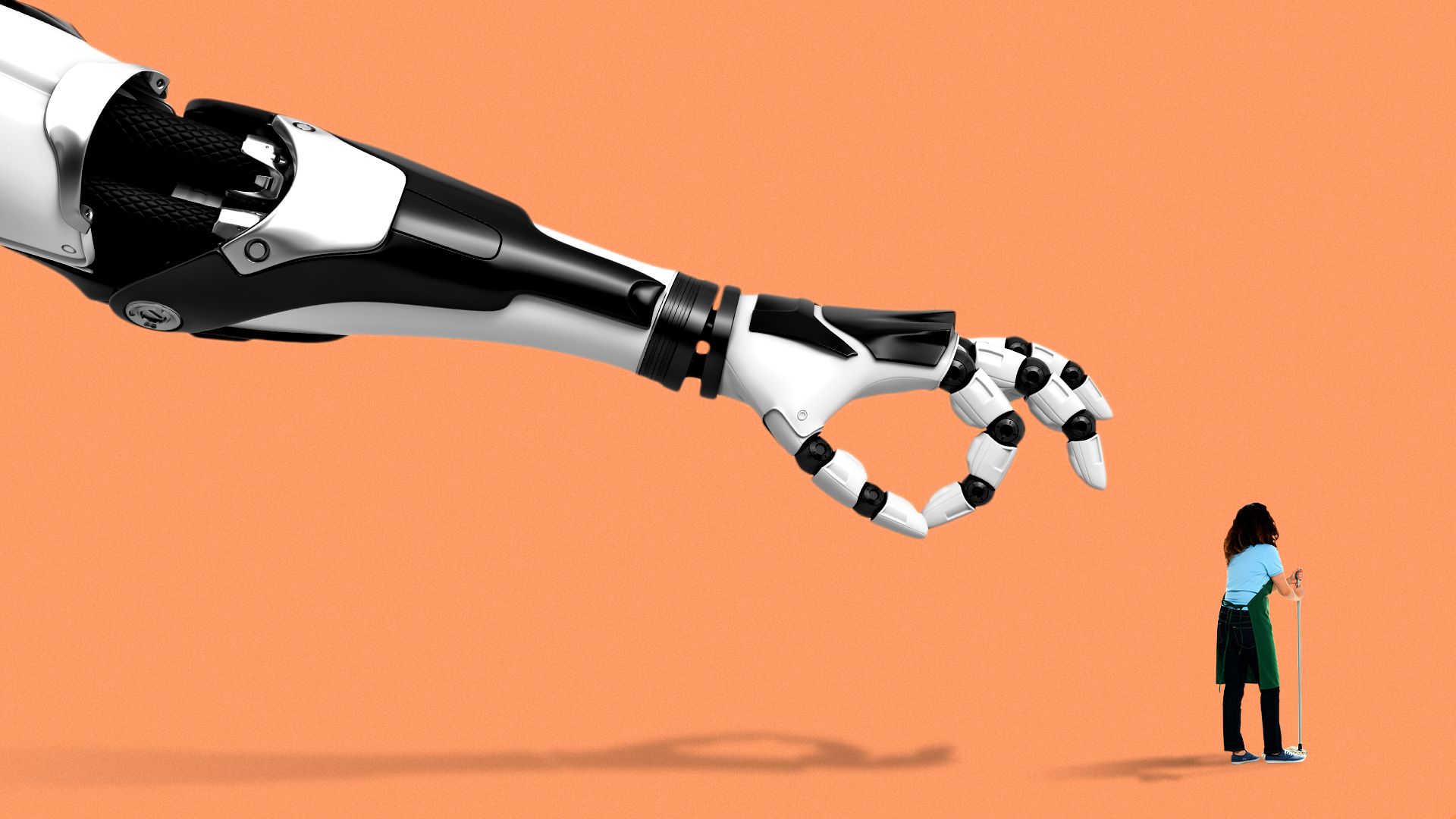 Headlines, white papers and studies say AI and robotics will trigger massive job losses in the future. But the technologies that we have today — from spreadsheets to smartphones — have already upended millions of jobs.
Why it matters: The jobs that have changed most dramatically over the last decade are lower-paying ones that are often located in economically distressed parts of the country. The disruption is adding pressure on Americans who are already struggling.
The big picture: Much of the scholarship on the future of work looks ahead to predict which industries will change in the years to come.
A new report from the Markle Foundation, a nonprofit that studies technology's impact on society, looks backward instead — identifying the jobs that have already transformed and require far more tech skills than they did just 10 years ago.
"The public narrative seems to be around the big, seismic shifts in the workplace," says Michele Chang, a director at the Markle Foundation. "We're trying to call attention to the smaller, day-to-day impact. If you add up all of the small changes, it's big."
What's happening: Per Markle's analysis of how quickly 715 different occupations have changed, the hardest hit U.S. sectors are retail and health care.
For example, there are around 4.5 million retail salespeople in America who make a median annual salary of $24,200. The number of digital skills required to do this job has increased 22% from 2008 to 2018.
Those skills include everything from keeping track of inventory through a computerized system to learning to work alongside a shelf-scanning robot in store aisles.
And if employees aren't trained on how to adapt to these seemingly minute changes, they could be knocked out of their jobs, the report says.
Some occupations are transforming even more quickly.
Digital skills required for the job of personal health care aide have increased 189% over the last decade. That's a job that around 2.2 million Americans do — and the median annual salary is just $24,020.
For the U.S.'s 2.1 million janitors making a median wage of $26,110, tech skills have increased 46%.
And 673,500 medical assistants who make $33,160 need 25% more tech skills than they did 10 years ago.
"These are the mainstays of middle-skill employment in America, and they are transforming at breakneck pace," says Mark Muro, who has studied the digitalization of American jobs at the Brookings Institution. "While we can talk about how vulnerable they will be going forward, they're already, right now, involved in massive skill change."
The other side: The jobs that are at the top of the wage pyramid are the ones that have barely changed since 2008 — often because they are already high-tech occupations.
The tech skills required to be a software developer in the U.S. have increased just 1% since 2008, and the median salary for that job is $103,670.
For financial managers, who make $127,290, the number of digital skills required has actually dropped 2% in that time period as automation takes care of some of the more technical parts of the job.
What to watch: The cost to reskill and upskill workers to deal with even the smallest technological changes to their jobs will be in the tens of billions of dollars — at least. And while big companies like Walmart and Amazon might have pockets deep enough to pay for training, smaller companies will have to rely on the government to step forward.
2. Why Amazon keeps spending on grocery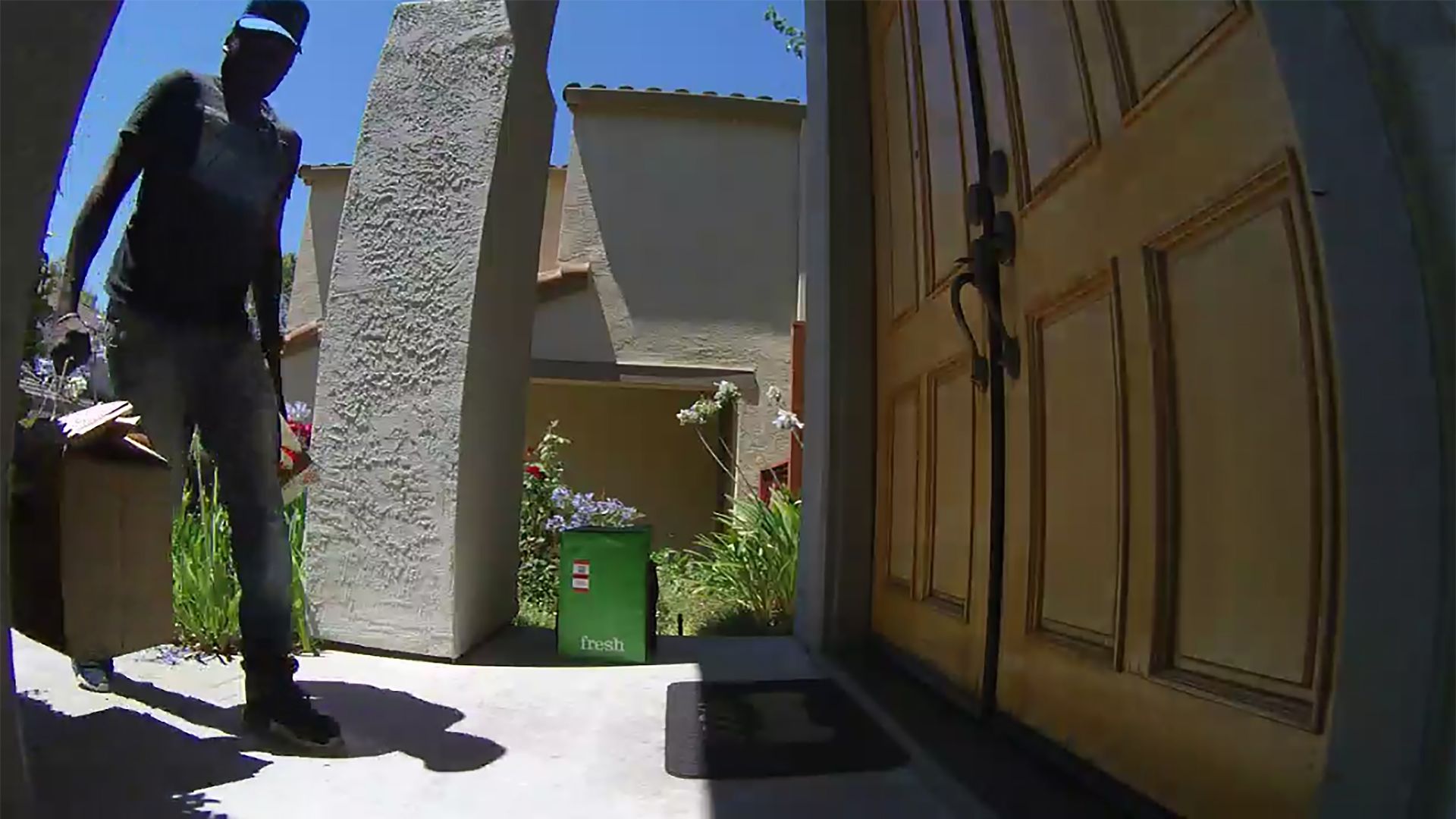 Amazon is losing billions of dollars as it expands free, fast shipping. Still, the company keeps doubling down and debuting two-hour grocery delivery at zero cost to Prime members in new markets.
The big picture: The American food market is worth a whopping $700 billion, but that's not why Amazon is chasing it. Consumers shop for food more frequently than anything else, and Amazon is betting that getting people to visit its site whenever they need groceries will turn them into loyal, lucrative customers.
"The path to the U.S. consumer's bank account is through their stomach."
— Charlie O'Shea, a retail analyst at Moody's
Driving the news: Amazon is slashing its monthly $14.99 fee for two-hour Amazon Fresh grocery delivery in 20 cities.
The retail giant already offers this delivery service to Prime members ordering from Whole Foods through Prime Now, but Amazon Fresh offers certain popular brands that Whole Foods doesn't, like Oreos and Cheetos.
Amazon's commitment to delivery isn't cheap — it spent $9 billion on shipping in just the third quarter. And with competitors like Walmart and Target focusing on delivery, Amazon has no choice but to keep spending, O'Shea says.
But, but, but: "I see Walmart's advantage in food similarly to the way I see Amazon's online retail advantage," he says. "The lead is too big."
The most important variable in food delivery is proximity to shoppers.
While Amazon has a number of warehouses for Amazon Fresh and 470 Whole Foods stores to serve as potential distribution centers, Walmart has 4,700 stores. Almost every American lives within 10 miles of a Walmart.
What to watch: Toppling Walmart is nearly impossible, but Amazon is in the best position to do it. It has a ton of cash to invest in the fight — and patient shareholders who are willing to let it spend big and worry about profits later.
3. The carless future of parking garages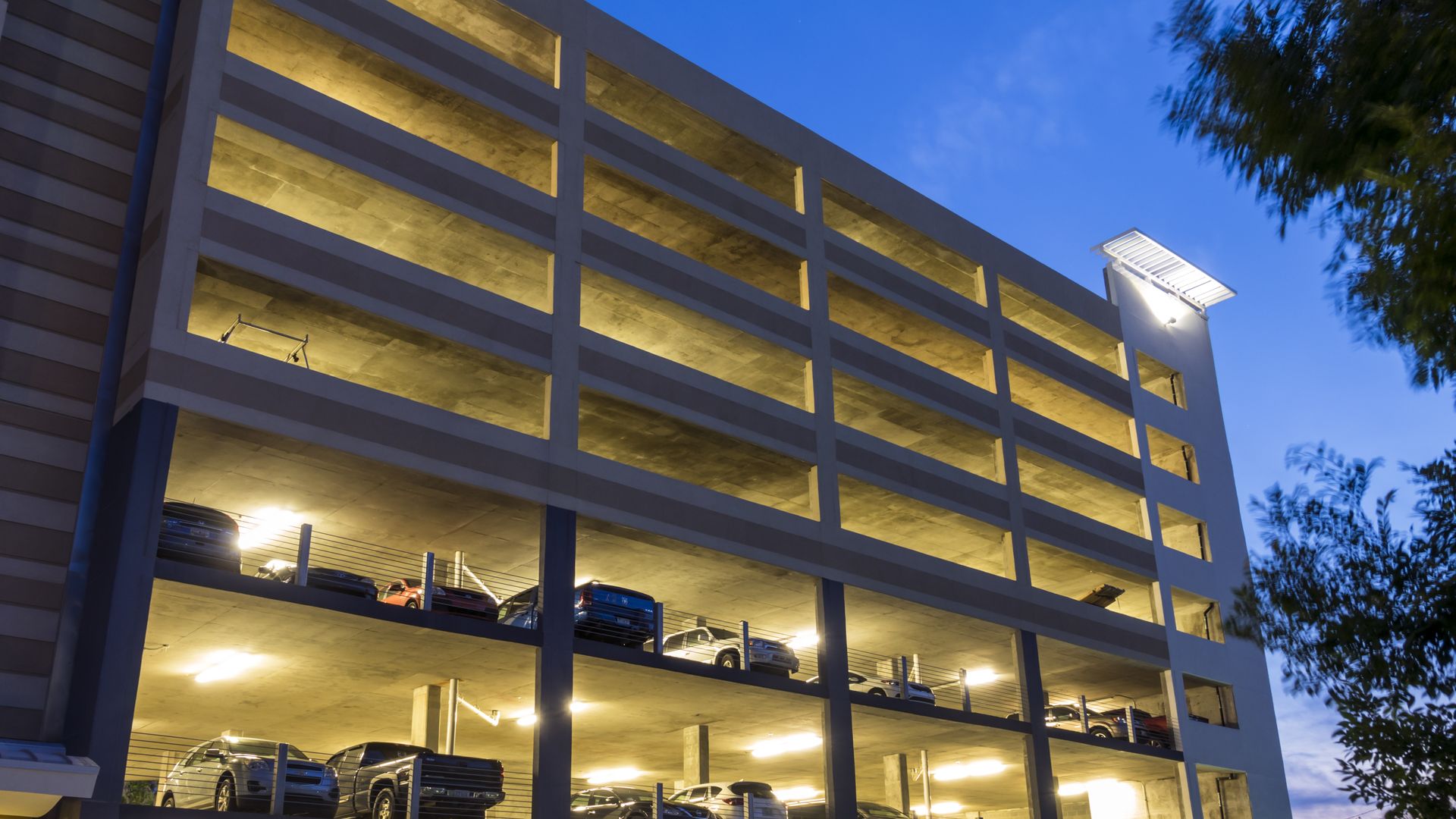 In March, I sat in on a forum at South by Southwest in Austin where mayors were urged to think like futurists.
Mayor Chris Cabaldon of West Sacramento, California, posed the question: In a world where people can increasingly get everything delivered to their doorstep, how do you get people out of their houses and preserve downtowns as gathering places?
A few mayors, thinking out loud, suggested outlawing private vehicles in downtowns and turning big, ugly parking garages into community spaces with indoor parks and lines of food trucks.
Turns out developers across the country are actually doing this, Axios' Kim Hart writes.
What's happening:
The biggest hurdle is the lack of awareness that parking garages can be redeveloped to serve people, not just cars, Diane Hoskins, co-CEO of Gensler, an architecture and design firm, tells Kim.
"[T]hese structures were not originally designed for human habitation. These spaces often require us to raise the floor height, level the floors between ramps and incorporate design techniques that bring natural light into the space," Hoskins says.
Sign up for Kim's Cities newsletter — my personal favorite Axios product — here.
4. Worthy of your time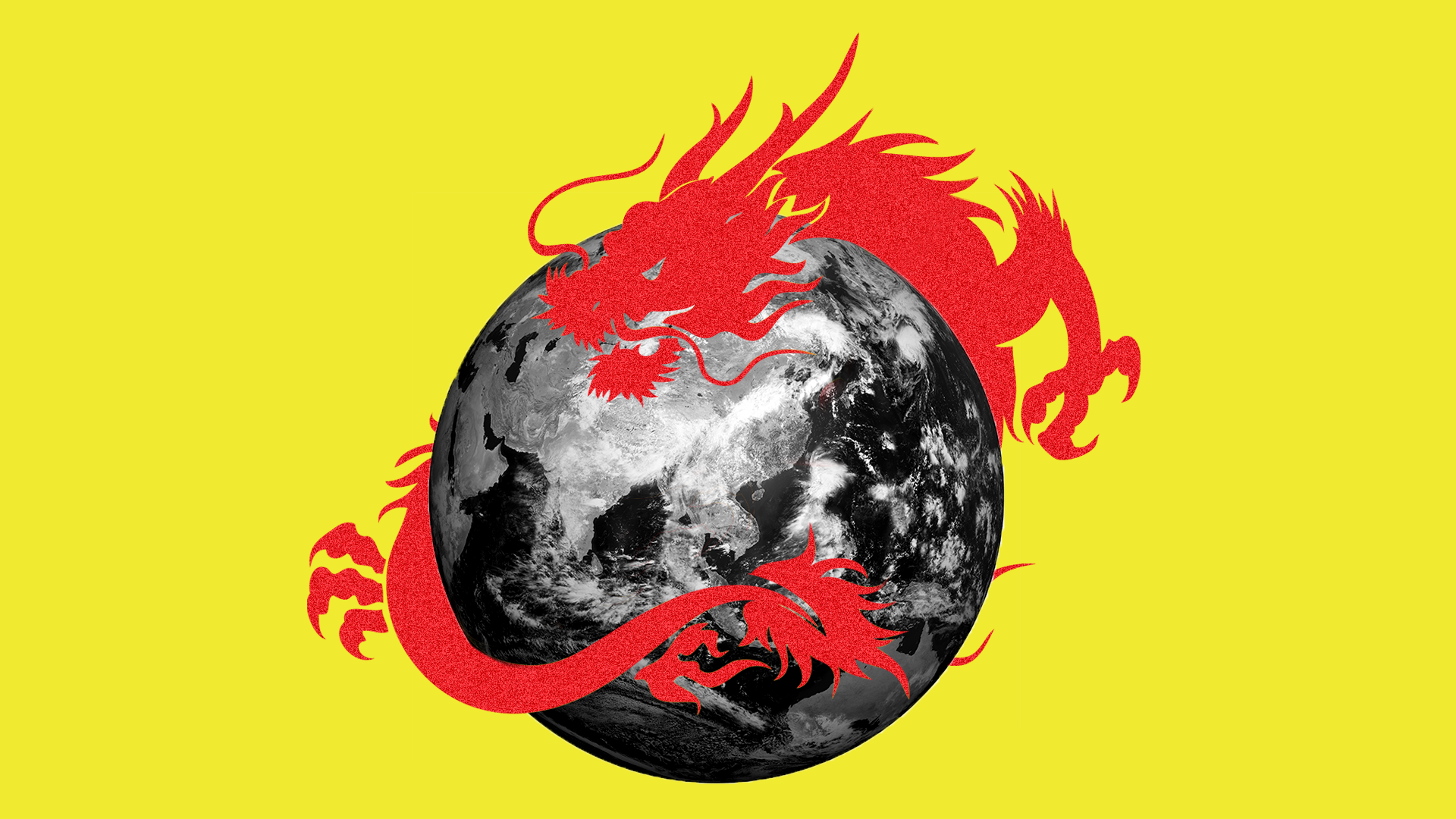 5. 1 Halloween thing: The costume of the year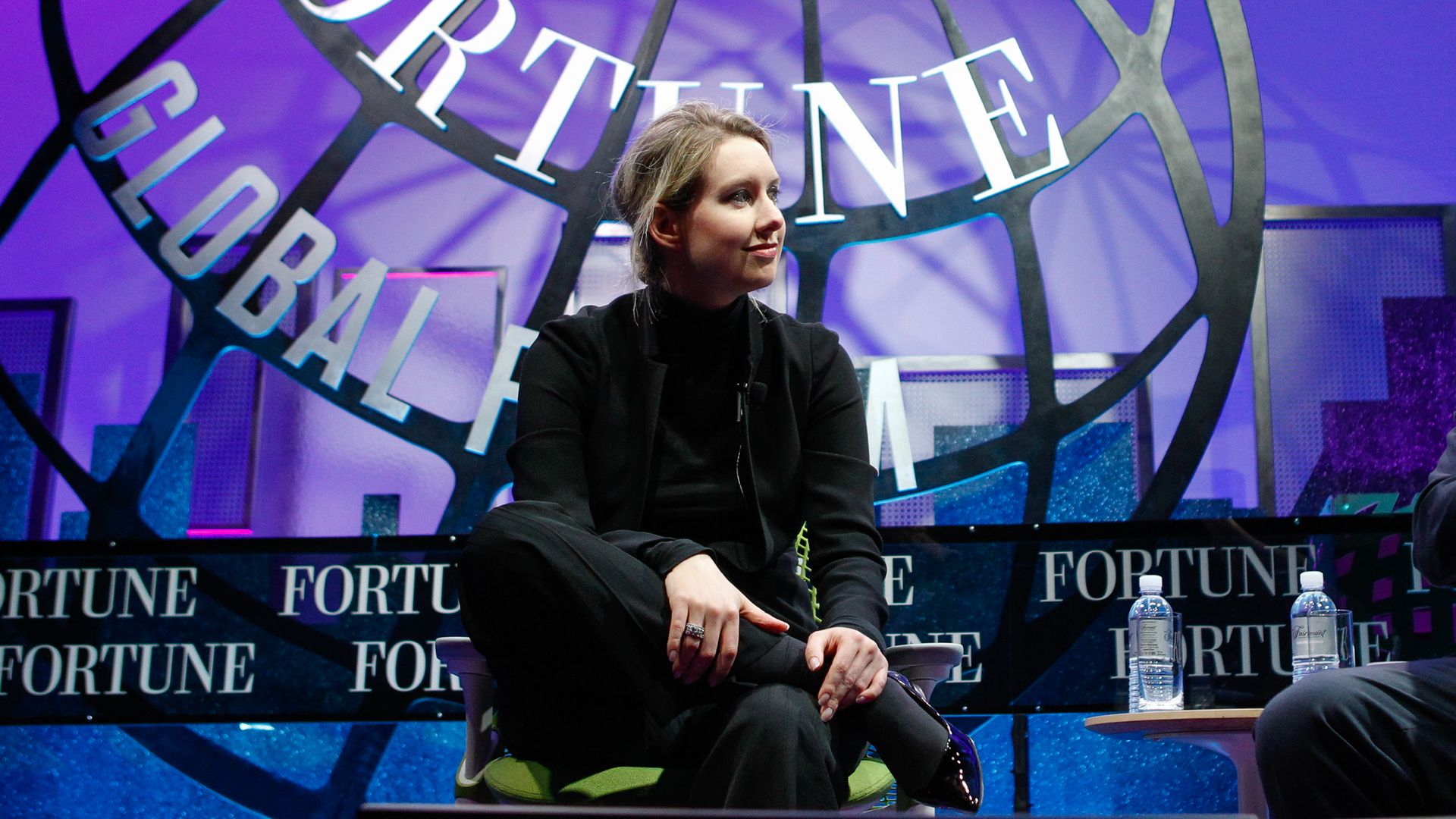 When Quartz's Daniel Wolfe went to a Uniqlo in Emeryville, California, to buy a basic black turtleneck for a homemade bee Halloween costume, he discovered they were sold out.
In fact, black turtlenecks were sold out at all of the Uniqlo stores in a 40-mile radius — pretty much the whole Bay Area.
Wolfe has a theory: Everyone in Silicon Valley is dressing up as Elizabeth Holmes, the disgraced CEO of Theranos, for Halloween.
For years, Holmes copied Steve Jobs' signature look and wore black turtlenecks every single day. She once told Glamour that she owns at least 150 of them.
If you wear a turtleneck and carry around a tiny test tube that looks something like the Theranos "nanotainer," you can become Holmes pretty quickly.
Check out the various interpretations of Holmes on Instagram.