June 18, 2019
Have your friends signed up?
Today's Smart Brevity count: 1084 words, ~4 minute read.
Are there any stories we should be chasing? Hit reply to this email or message me at [email protected] or the rest of the Future team: Kaveh Waddell at [email protected] and Erica Pandey at [email protected].
Okay, let's start with ...
1 big thing: With Facebook, crypto mellows out
A decade after Bitcoin was born in a declaration of liberty from central banks and anyone else's control, Facebook is about to announce a new currency that sheds much of the crypto-world's counter-culture origins in hopes of actually being used.
Driving the news: For a year, Facebook has secretly developed a crypto-currency it calls Libra. As early as tomorrow, it will reportedly unveil its concept in a white paper. But if Libra is to gain the mainstream ubiquity for which Facebook is known, it will be because it jettisons some of the central principles that have united crypto purists.
The big picture: When Bitcoin was created in 2009 amid the financial crash, many of its first apostles defended it as a rejection of the central control of money. As if to punctuate that philosophy, its inventor, Satoshi Nakamoto, generating the first Bitcoins, embedded a Times of London article about a Bank of England bailout of British financial institutions.
A roller-coaster has followed:
Over the subsequent years, very few people used Bitcoin for actual purchases. Instead, they traded them wildly, pushing up the price to a peak of more than $19,000 in December 2017.
By a year later, the price had plunged below $3,300.
But more recently, crypto's revolutionary air has in part given way to pragmatism.
Facebook's idea is a payment system based on a type of crypto-currency called "stablecoins," which are linked to government-issued currencies, per the WSJ. That linkage is what accounts for their name — they are meant to be as stable as a basket of the world's main currencies.
Also separating them from Bitcoin is that stablecoin transactions are not logged on a blockchain, the ledger system.
Embracing stablecoins, Facebook has gathered together a consortium of big, establishment players to govern Libra, paying $10 million each into a pot to be part of the new currency, report the WSJ's AnnaMaria Andriotis, Peter Rudegeair and Liz Hoffman.
The consortium, the WSJ reports, will include Visa, Mastercard, PayPal and Uber, in addition to Stripe, a travel site, and MercadoLibre, an Argentine e-commerce firm.
Facebook declined to comment. But oddly, news of Facebook's plans has fed a Bitcoin recovery. Since April, Bitcoin's price has risen above $9,200.
Doubts have been raised: Itay Goldstein, a professor at the Wharton School at the UPenn, expressed caution about Libra. "It is not at all clear that this stability can actually be maintained under stress. I would be skeptical of that," he told Axios.
Other experts said Facebook could encounter credibility problems linked to its string of privacy and political scandals since 2016. "I think Facebook has lost a lot of trust in the court of public appearances," said Michael Imerman, co-director of the Financial Engineering program at Claremont Graduate University.
"When it comes to financial transactions, trust is paramount; so therefore I think this loss of trust in Facebook has the potential to hinder the acceptance and growth of their new cryptocurrency."
The bottom line: Facebook has a shot but the jury is out on whether Libra really will become significant commercially. "Anything FB does is significant!" said David Hoffman, a law professor at UPenn. "But I honestly don't know about Libra until it's been released and you get a sense of its market uptake. I don't know why FB would be that good at payment system innovation."
2. Drone wars
Drone delivery — tied up in regulatory debates and largely nonexistent beyond a few, isolated pilot programs — hasn't boomed in the U.S. yet, but Amazon and Walmart are placing big bets on unmanned vehicles, Erica writes.
The hoopla has intensified to the point where a number of upstarts are popping up to offer drone-delivery-in-a-box to the retailers who can't afford to invest themselves.
The big picture: The two retail rivals are betting that drone delivery — currently estimated to be worth $30 billion — will take an increasingly large share of the $1.5 trillion logistics business."The market for drone logistics can be tremendous," says Sertac Karaman, a professor at MIT.
What's happening: Amazon stole the headlines last week when it debuted a brand new package delivery drone at its annual re:MARS conference. But the e-commerce titan has a worthy opponent in Walmart, which has actually outpaced Amazon in the drone patent race in 2018 and 2019, per the FT.
Amazon envisions using drones to make thousands of super-fast deliveries from warehouses that are on the outskirts of cities to doorsteps, skipping all the traffic jams.
Walmart, with its 5,000-store footprint, could use drones to challenge Amazon's delivery prowess and transport millions of bags of groceries in minutes.
And the two could force other smaller retailers to use drones in order to compete.
There are already companies hoping to capitalize on this need, Karaman says. Top Flight Technologies in Boston makes drones and the software that powers them. Another called Flirtey is offering drone delivery as a service.
Worth noting: Chinese companies are far ahead of their American counterparts when it comes to delivery by air. Chinese e-commerce giants JD.com and Alibaba have used drones to transport packages to China's hinterlands since 2016.
3. China's growth spurt
As China's economy boomed in the past four decades, so too did the height and girth of Chinese people, according to research from the World Health Organization, Kaveh writes.
Between 1975 and 2010, the average height of a 13-year-old boy living in a Chinese city increased by nearly 12 centimeters, or about 4.7 inches.
Average body weight increased across the board: Only about 1% of city-dwelling men were overweight in 1975, but more than 14% were in 2010.
The WHO researchers found a close correlation between China's increasing GDP per capita and the increasing height and weight of Chinese people.
4. Worthy of your time
Is China leading in global innovation? (ChinaPower - CSIS)
Big tech's rivals could rat on them (David McCabe - Axios)
A brain-bursting lunch with Armenia's prime minister (John Thornhill - FT)
Gambling nuns of Torrance (Sean Flynn - GQ) (h/t Don Van Natta)
Every year, Saudi tech tracks 1,000 women who have fled (Bill Bostock - Insider)
5. 1 fun thing: Moving pictures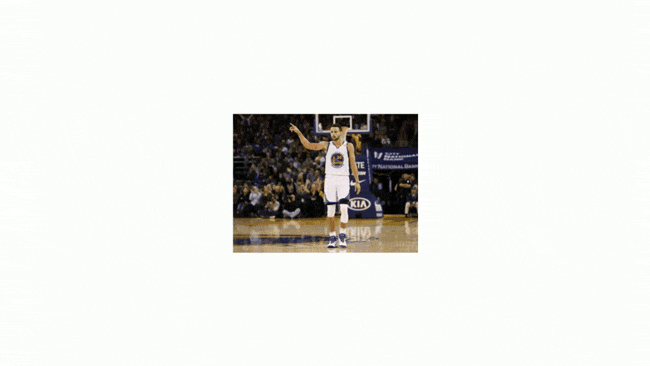 Imagine looking up at a Picasso to find a kaleidoscope character breaking out of the frame and sprinting right toward you, Kaveh writes.
With a new 3D animation algorithm from the University of Washington, you can watch any head-to-toe photo or painting break free of its flat confines and come sauntering out into the world.
The system, called "Photo Wake-Up," creates a 3D model of the person or character from a single image — which is notoriously difficult.
Then, it animates the person — jumping, walking or running right out of the frame.
It fills in the background so that the moving person doesn't leave behind an empty silhouette.
Above, Steph Curry jogs out of a still image. To watch other moving pictures, from Iron Man to Matisse to a lunar astronaut, watch this video from the University of Washington.