Axios Future
December 15, 2021
Welcome to Axios Future, where we're not done quite yet.
Today's third-to-last edition looks at democratic backsliding, a better way to remote work, and the best sci-fi show you should be watching (and reading).
Today's Smart Brevity count: 1,560 words or about 6 minutes.
1 big thing: The global decline of democracy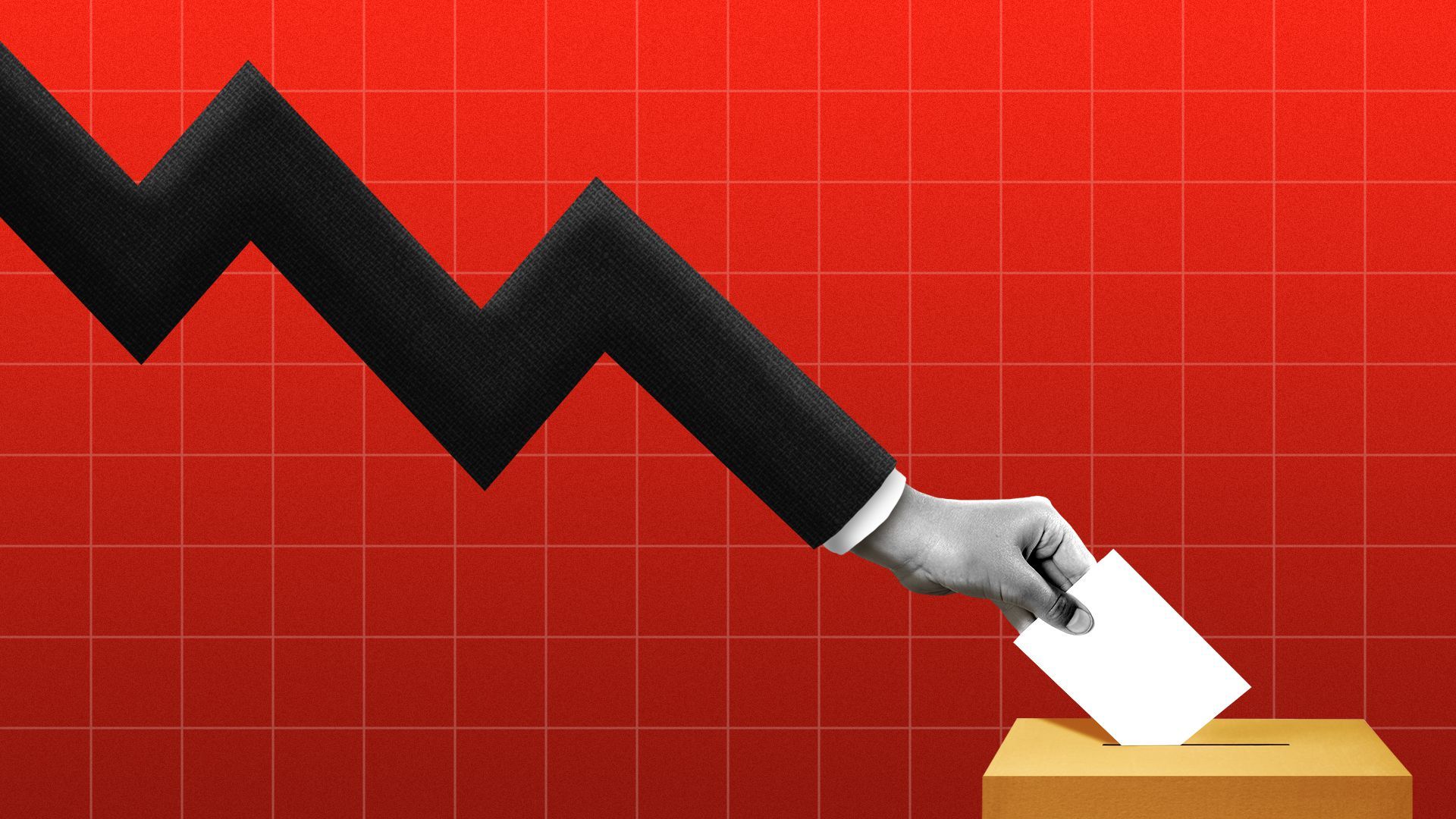 Democratic governance is sliding backward in the U.S. and much of the world, according to a series of recent reports.
Why it matters: The future will be shaped by the push and pull of democratic and autocratic forces within countries and beyond their borders. If supporters of democracies can't halt democracy's retreat, freedom and civil liberties could follow.
Driving the news: President Biden held an online Summit for Democracy at the end of last week against the backdrop of pessimistic assessments about the health of democratic government globally.
In its 2021 report, the nonprofit Freedom House concluded the world is in a "long democratic recession," with democracy improving in only 28 countries while worsening in 73 — the biggest gap of the past 15 years.
A recent report from the European think tank International IDEA found the number of "backsliding democracies" had doubled over the past decade and the number of countries moving in an authoritarian direction since 2020 outnumbered those going in a democratic direction.
Data from the Swedish nonprofit V-Dem that was analyzed by the New York Times found the U.S. and its allies were responsible for an outsized share of global democratic backsliding over the past decade.
Between the lines: The data signals that for all the legitimate concerns about the rise of clearly autocratic countries like Russia and China, when it comes to democratic decline, the alarm is coming from inside the house.
Biden's democracy summit included plenty of steadfast democracies, but also leaders like India's Narendra Modi and Brazil's Jair Bolsonaro who preside over countries that have experienced a steep democratic decline.
American democracy is arguably at risk as well — International IDEA included the U.S. on its "backsliding democracies" list amidst the passage of state laws that make it harder to vote and the installation of partisan loyalists in key election posts.
The world has taken notice of democratic struggles within the U.S. — a recent Pew Research Center study found only 17% of people in surveyed countries called American democracy worth emulating, and 23% said it was never a good example.
What they're saying: In his opening remarks at last week's summit, President Biden called democratic erosion — which he blamed in part on the dissatisfaction of citizens with their democratic governments — "the defining challenge of our time."
The big picture: Democratic decline stems in part from the pandemic, as governments pursue policies to control the virus that involve restricting civil liberties like free movement and as citizens become frustrated that those policies haven't yet brought an end to COVID-19.
But as income inequality and more general feelings of insecurity rise, life in an illiberal democracy may seem preferable to the complexities of living under a full democracy.
That means, as Biden told Congress in an address in April, that democratic leaders have to prove "that our government still works — and we can deliver for our people."
Context: Authoritarian countries like China are taking advantage of democratic woes to tout their own systems, Axios' Bethany Allen-Ebrahimian reported recently.
What to watch: How free and fair U.S. elections in 2022 and 2024 are.
America is still the democratic bellwether, and a repeat of the chaos of 2020 — or something worse — would be a crippling blow to democracies around the world.
2. A better work life awaits "Out of Office"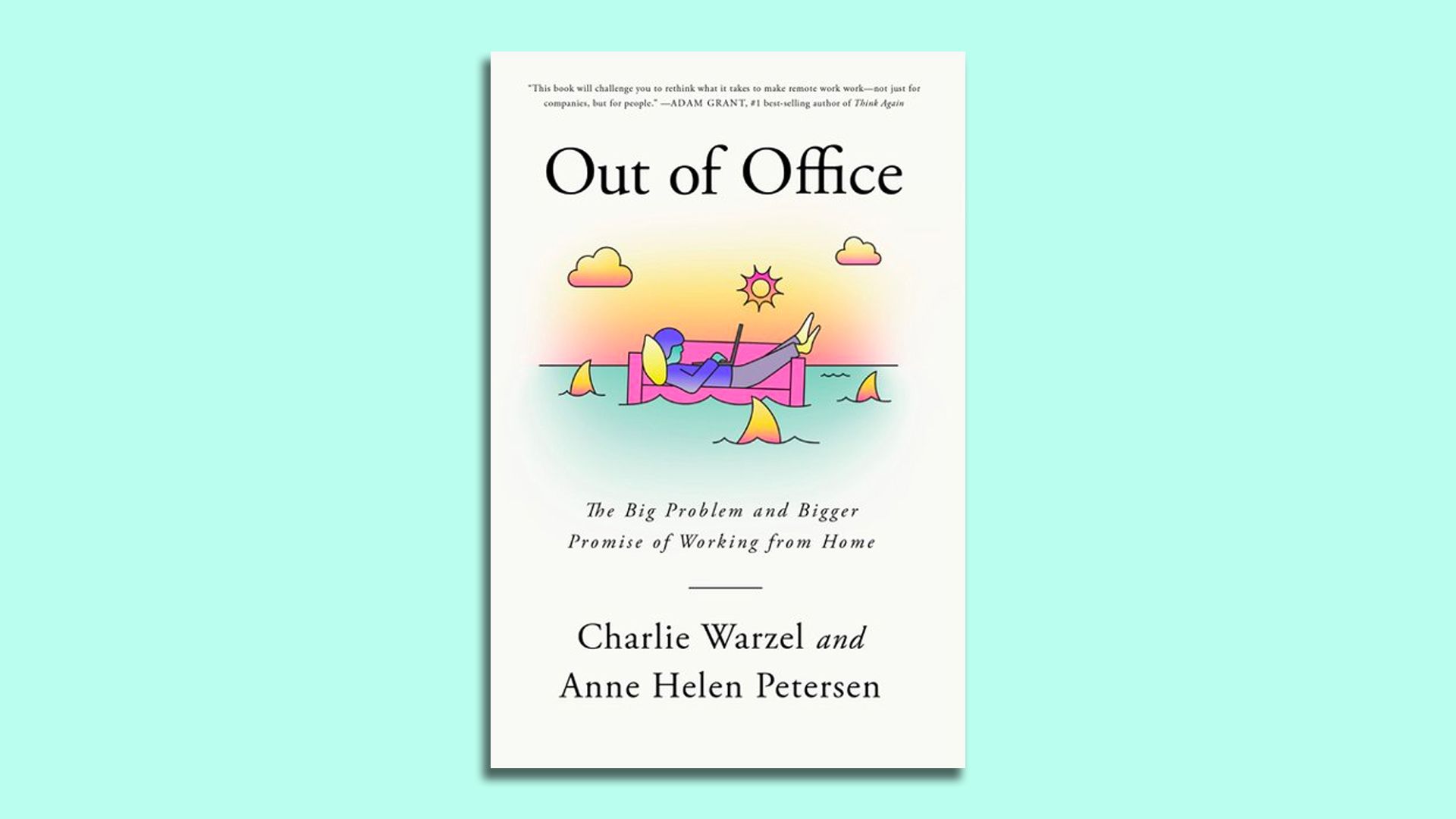 The authors of a new book argue the shift to remote work holds the potential to change work life for the better.
Why it matters: As the Omicron variant puts the final nail in the coffin of a quick return to the office, it's long past time to figure out better work habits for a remote and hybrid era that will be with us for the long haul.
What's happening: In their new book "Out of Office: The Big Problem and Bigger Promise of Working from Home," journalists Charlie Warzel and Anne Helen Petersen say remote work could be a boon in the future — provided it doesn't resemble the lonely, dysfunctional experience many of us have had for the past 20 months.
"We have to leave behind this understanding that whatever we have been doing before is what we will be doing moving forward," Petersen told me at an event today. "There are so many different and better ways to arrange remote work."
How (we) work: To prevent remote work from becoming all-consuming, Warzel and Petersen say companies need to establish meaningful guardrails between life and work, even if the latter is no longer taking place at the office.
And just as importantly, those guardrails need to be guarded by people in power.
"Too often, we celebrate the people who break those boundaries," said Warzel. "Instead, if someone breaks those rules, it means a manager should be taking them aside as they would if they broke some other code of conduct."
3. Losing our religion
The share of religiously unaffiliated Americans nearly doubled over the past 15 years to 29%, per a Pew Research Center survey cited in Mike Allen's Axios PM.
Christians of all varieties make up 63% of the adult population — down from 75% a decade ago.
Between the lines: Most of the increase in what Pew calls "nones" comes from the decline of Protestantism.
40% of U.S. adults are Protestants, down from 52% in 2007.
The big picture: The religiously unaffiliated are no longer crowded in coastal cities, Santa Clara adjunct professor Elizabeth Drescher told AP.
They're now spread across all regions, age ranges, ethnicities and socioeconomic backgrounds.
4. Killing the "uncanny valley" in the metaverse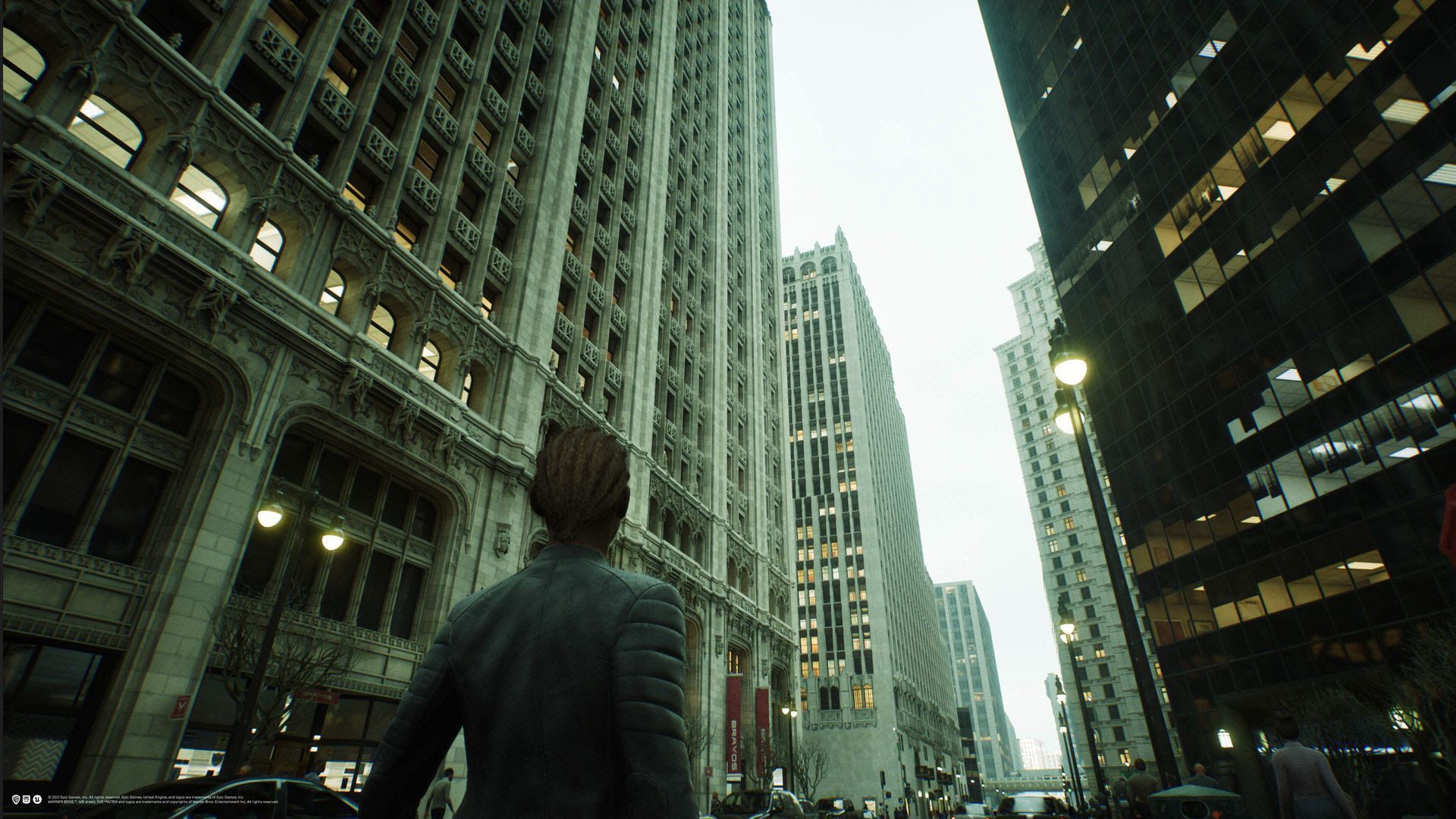 Epic Games is using a new demo set in the world of The Matrix to both tout its own capabilities and make the case that photorealistic video games are within reach, as Axios Gaming co-author Stephen Totilo reports.
Why it matters: Long before Fortnite made Epic the behemoth it is today, the company's Unreal Engine game development tech greatly influenced how games were made and what they looked like.
The demo, dubbed The Matrix Awakens, was made using Epic's forthcoming Unreal Engine 5 and consists of a non-interactive sequence featuring mostly digital versions of actors Keanu Reeves and Carrie-Anne Moss, followed by a playable car chase.
Between the lines: The demo is designed to show what is possible on the newer consoles.
The studio had shown a head-turning UE5 demo in mid-2020, but this demo is playable for free on the PS5 and Xbox Series consoles.
Epic hopes Matrix Awakens shows that the future of gaming and the metaverse need not rely on the cartoonish avatars of today.
"We're trying to basically eliminate the uncanny valley of plausibility when it comes to characters and environment," Epic's chief technology officer Kim Libreri told Axios.
5. Worthy of your time
Is three the magic number (Azeem Azhar — Exponential View)
Azhar — whose newsletter on emerging technology I heartily recommend — explains why Web3 could realistically emerge as a new kind of internet.
Why the luster on once-vaunted "smart cities" is fading (Jim Robbins — Yale Environment 360)
Smart cities may turn out to be not that smart.
Matrix effects, routes on your specs: what next for augmented reality? (Dan Milmo — The Guardian)
The real future for the metaverse may be in digitally transforming our reality through AR devices, not creating a new virtual one.
Earth is getting a "black box" to hold humans accountable for climate change (Livia Albeck-Ripka — New York Times)
Say it with me now, in your best Steven Wright voice — why don't we just make the whole planet out of the black box?
6. 1 sci-fi thing: Ending "The Expanse"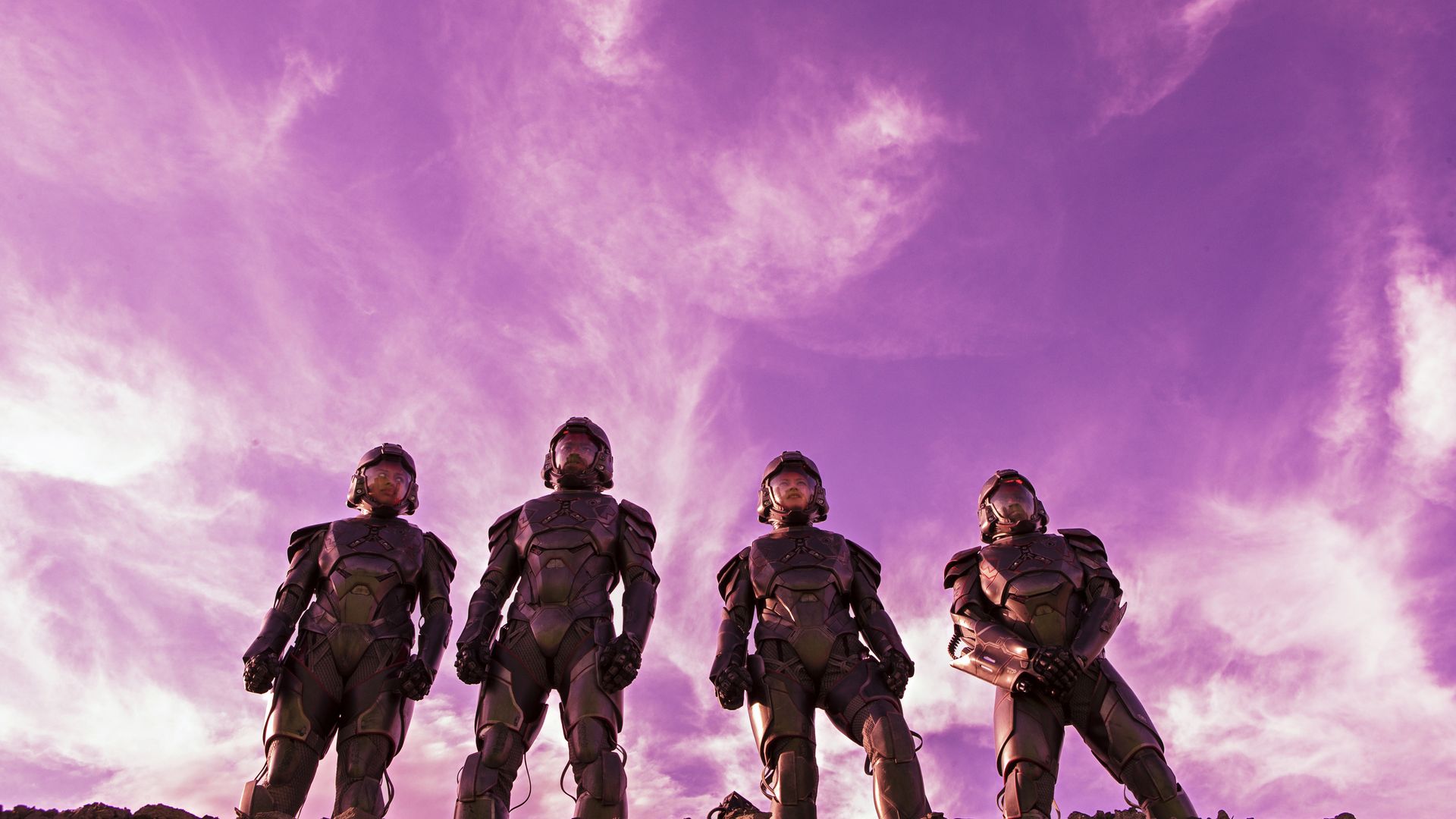 One of the best space sci-fi series ever — on the page and on the screen — is concluding.
Why it matters: "The Expanse" is nonpareil hard sci-fi, offering a strikingly realistic vision of what humanity's future could look like if it reaches the stars and beyond.
And unlike other big series — *cough* "Game of Thrones" *cough* — it sticks the landing.
What's happening: On Nov. 30, "Leviathan Falls" — the ninth and final novel of "The Expanse" series — hit bookstores.
A little more than a week later, the premiere of the sixth and final season of "The Expanse" premiered on Amazon Prime.
Why you should read (and watch): A lot of sci-fi series can create a memorable, meaningful setting. What sets "The Expanse" apart in its original form and its adaptation is its realism, grounded in actual physics — no transporters or warp engines — and actual politics.
Even in the final novel, which sees the protagonists grappling with an extradimensional existential threat to humanity, you never forget that these are recognizable human beings, divided by tribe, ideology and power struggles.
Between the lines: Compared to the utopian "Star Trek" with its fully automated luxury communism of an economy, or the fantasy series with space ships that is "Star Wars," "The Expanse" can feel unremittingly grim, no more escapist than reading the daily paper.
Yes, but: That's the point — "The Expanse" envisions a future where humanity can colonize Mars and mine asteroids, but inequality, poverty and division still exist.
"The Expanse" counts as optimistic sci-fi for the simple reason that it imagines a future where humanity continues to exist and strive, to fail and rise again.
The bottom line: And unlike a certain dragon-centric medieval fantasy series, its creators actually managed to bring it to a satisfying conclusion on time.