Have your neighbors signed up?
Today's Smart Brevity count: 1,005 words, a 4-minute read.
What else should we write about this summer? Hit reply to this email or message me at steve@axios.com, Kaveh Waddell at kaveh@axios.com and Erica Pandey at erica@axios.com.
Okay, let's start with ...
1 big thing: The tech job slowdown
While U.S. companies continue to vigorously seek new workers, growth in openings for some hard-core digital jobs — projected to be among the most prominent work in the future economy — have sharply slowed, according to a new report.
Quick take: The reported weakening in hiring may reflect the general U.S. economic slowdown. But, amid a 50-year low in joblessness, it also highlights the extraordinary volatility in the technology industry, the most reliably vibrant part of the U.S. economy.
What's happening:
Tech continues to hire the most people in absolute numbers. But growth has slowed, according to the latest Jobs of the Future index, produced by Cognizant and provided first to Axios.
Year-over-year growth in postings for occupations like data scientist, software engineer and computer scientist plunged to 9% last quarter, from 30% the first quarter, the report says.
The tech-heavy index, which Cognizant says attempts to track emerging jobs as the new economy unfolds, has been largely flat for two straight quarters (see chart above).
"A lot of companies have been on a hiring tear, but now they are seasonally constrained where they get their talent from," said Robert Brown, VP at Cognizant's Center for the Future of Work.
The big picture:
The U.S. jobs boom has gone on for 105 consecutive months, including a surge of 224,000 jobs in June, keeping the unemployment rate at 3.7%, with wages up 3.1%, well above inflation.
But as we have reported, the U.S. and the rest of the developed world have been undergoing a massive economic and technological transformation, becoming more automated and digital in a trend forecast to continue for years and decades to come.
The conventional wisdom is that many current jobs will either be eliminated or utterly changed.
Though no one knows precisely what work the new economy will require and create, Cognizant describes its index, launched last year and published quarterly, as an effort to puzzle out the shape of the new world.
The index consists of 50 jobs that Cognizant calls pillars of the future economy, including several that the firm named itself, such as cyber calamity forecaster and master of edge computing.
The fastest growing occupations last quarter were career counselor (+326%) and fashion designers (+124%).
The biggest declines were for technology consultant (-39%) and genetic counselor (-22%).
What's next: What no one disputes is that most people are going to have to undergo fundamental reskilling in order to keep up with the massive changes under way.
Joe Brusuelas, chief economist at RSM, tells Axios that companies are rapidly forming in-house reskilling programs, creating "a whole cottage industry coming up to reskill workers."
These reskilling programs have become a recruiting tool of their own — they are a way for a company to tell potential workers: Yes we are hiring for cooks, warehouse workers and clerks, but really we are a way station for a tech job of the future that you can train for with us.
Hence, you have McDonald's saying it's spending $150 million in offers for college scholarships for employees and their families; Amazon spending $100 million to upskill employees into tech jobs; and Booz Allen training about 1,000 of current employees in data analytics and visualization.
2. Second-day salvo against Amazon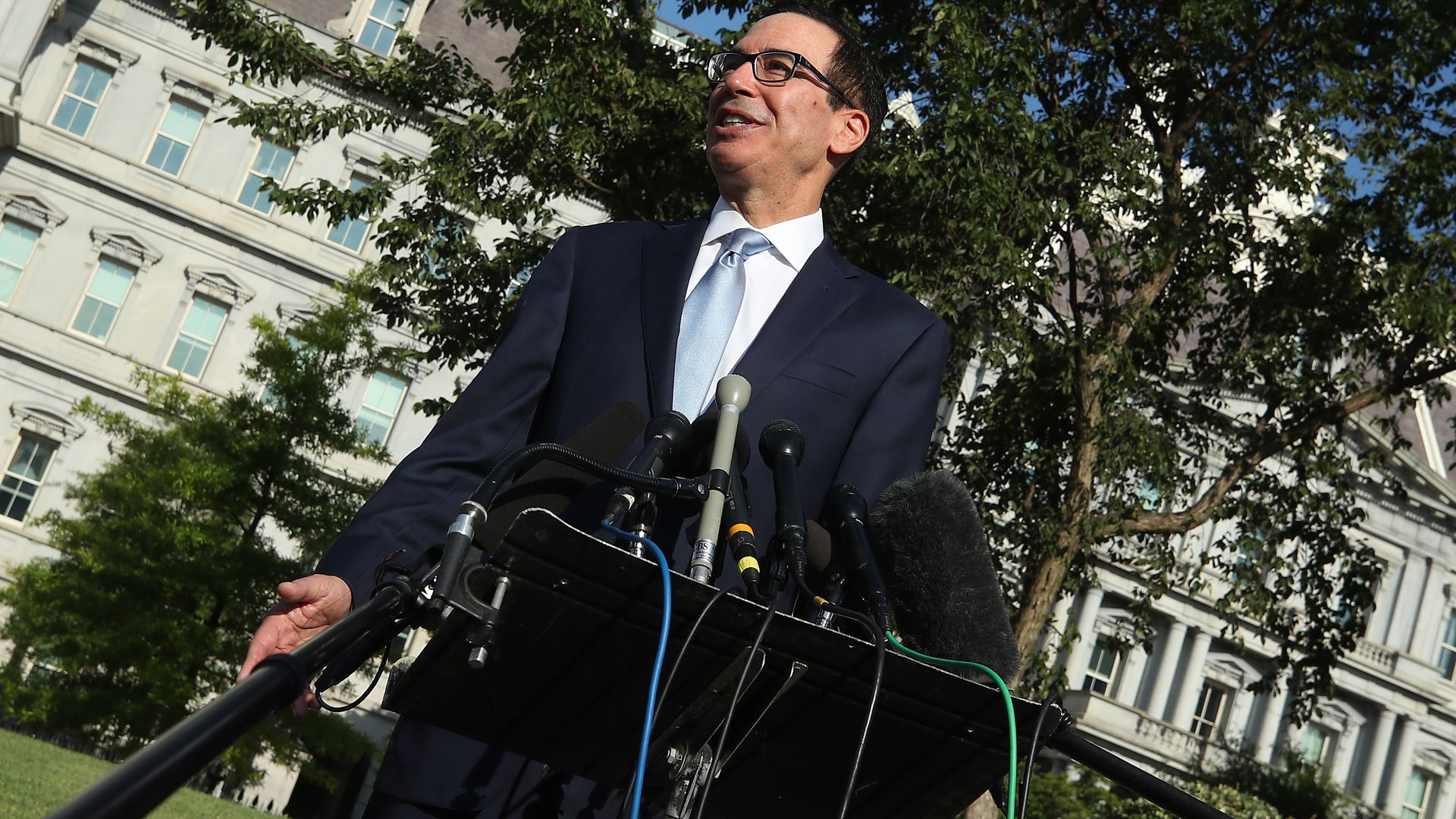 Only a day after the Trump administration confirmed a far-reaching antitrust probe of Big Tech, Treasury Secretary Steven Mnuchin today said that Amazon had "destroyed the retail industry" and "limited competition," Erica writes.
Why it matters: It's highly unusual for a cabinet secretary to publicly offer a prejudgement of a company's potentially criminal role in the economy, since antitrust law is meant to prevent the constraint of competition in a way that hurts consumers.
The Justice Department, which is handling the probe, is meant to be shielded from political influence, notes Axios' David McCabe.
The backdrop: As we've reported, President Trump has gone after Amazon in tweets and private conversations. And Amazon has already come under fire in the European Union, where officials are investigating whether its piles of data on what people are searching and buying give the company a leg up over other sellers on its platform.
In a statement, Amazon said its sales amount to only 4% of all U.S. retail and points out that 90% of all shopping is still done in physical stores.
Go deeper: The Department of Justice's antitrust probe
3. Digital neighborhood watch
States and cities are limiting when police can use surveillance technology on residents, how long they can keep the information they gather, and what they can do with it, Kaveh writes.
But as a growing slice of that technology is operated not by government but by private companies, organizations and even individuals, a new backdoor is open for police to access data they wouldn't be able to gather on their own.
The big picture: A new wave of surveillance gadgets, once too expensive and complex to be used by anyone but the police, is making its way into mom-and-pop shops, front porches and residential streets.
Video cameras that flag unusual movements and recognize faces are being stuffed into popular "smart" doorbells that constantly send footage to the cloud.
AI-powered "video analytics" can identify specific actions like smoking, and search thousands of hours of archived footage for one person. It's popping up in public schools, like in Broward County, Fla., which includes Parkland.
License-plate readers are now guarding the entrances of wealthy neighborhoods, tracking every vehicle that passes and automatically flagging blacklisted cars.
Driving the news: At least 10 neighborhood homeowner's associations in the Denver area have bought license-plate readers to monitor every car coming in and out, reports Elise Schmelzer in the Denver Post. Cameras also record the faces of passersby.
4. Worthy of your time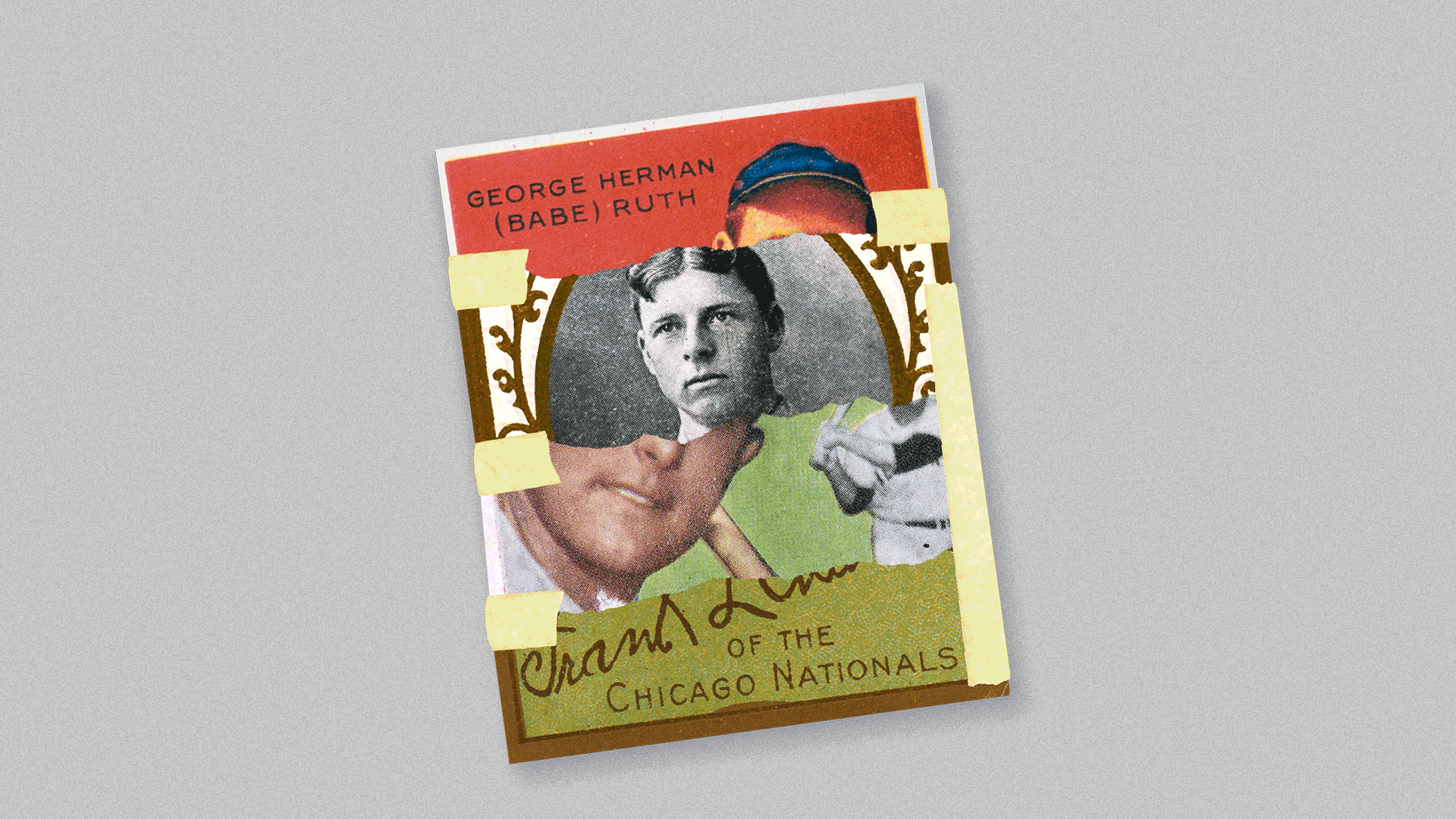 The future of the apple (Brooke Jarvis — California Sunday Magazine) (h/t Don Van Natta)
The fraud scandal in baseball cards (Kendall Baker — Axios)
Why the bicycle took so long to gestate (Jason Crawford — Roots of Progress) (h/t Azeem Azhar)
Was the automotive era a terrible mistake? (Nathan Heller — New Yorker)
The stock buyback swindle (Jerry Useem — The Atlantic)
5. 1 iron thing: Blast from the ancient past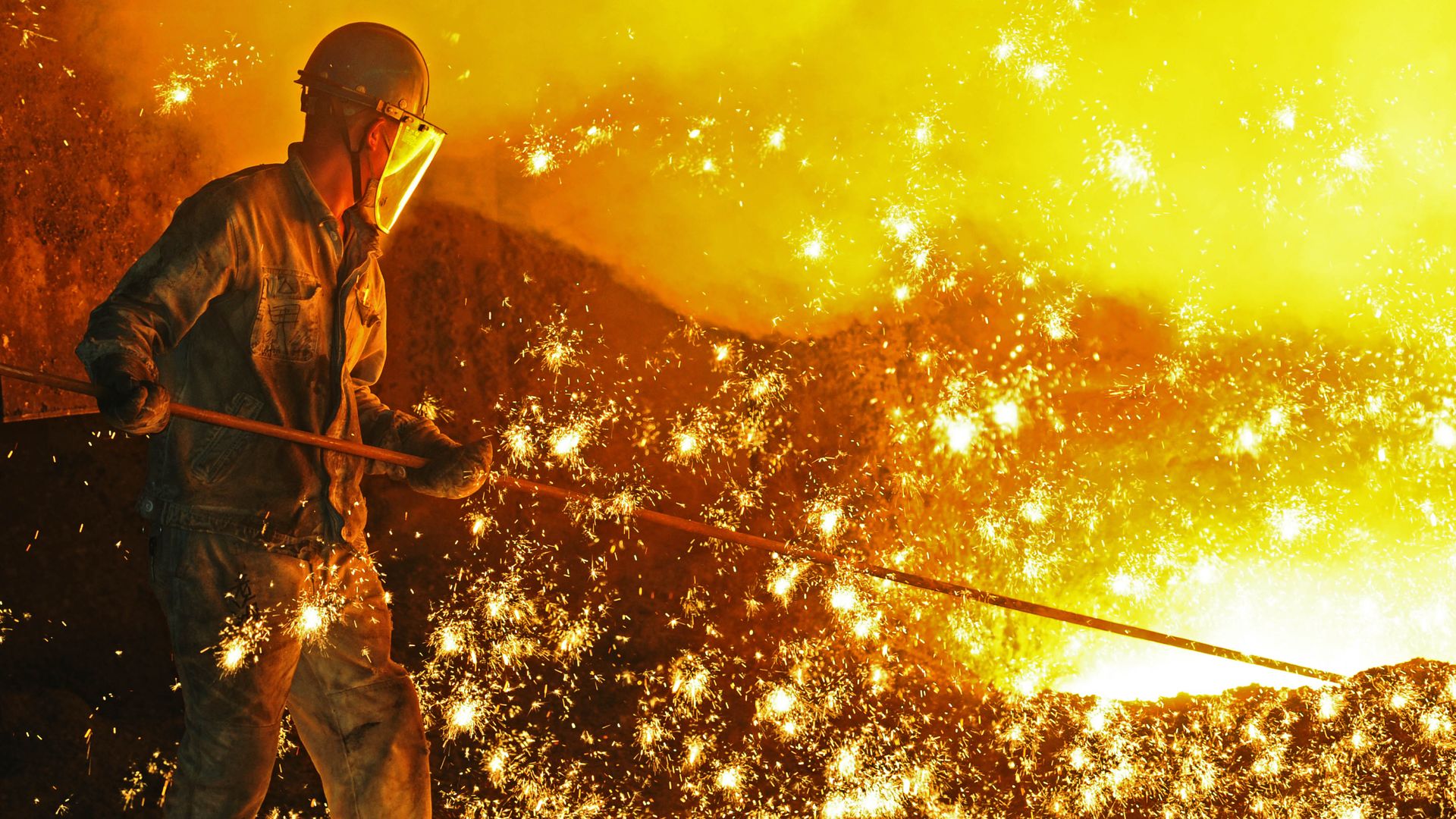 China was manually operating iron blast furnaces in the 5th century BC, and it was using water-driven furnaces in the 1st century AD, both of which allowed the Chinese to avail of iron-strength products. In the 11th century, Arabs began using such "blast furnaces," too.
But they were a long time reaching the West: According to "Origins," Lewis Dartnell's new book, iron-producing furnaces arrived in Europe only in the late 1300s, during the Renaissance.