Axios Future
November 06, 2018
Welcome back to Future. Thanks for subscribing.
Consider inviting your friends and colleagues to sign up. And if you have any tips or thoughts on what we can do better, just hit reply to this email or shoot me a message at [email protected].
Okay, let's start with ...
1 big thing: The uprising for higher wages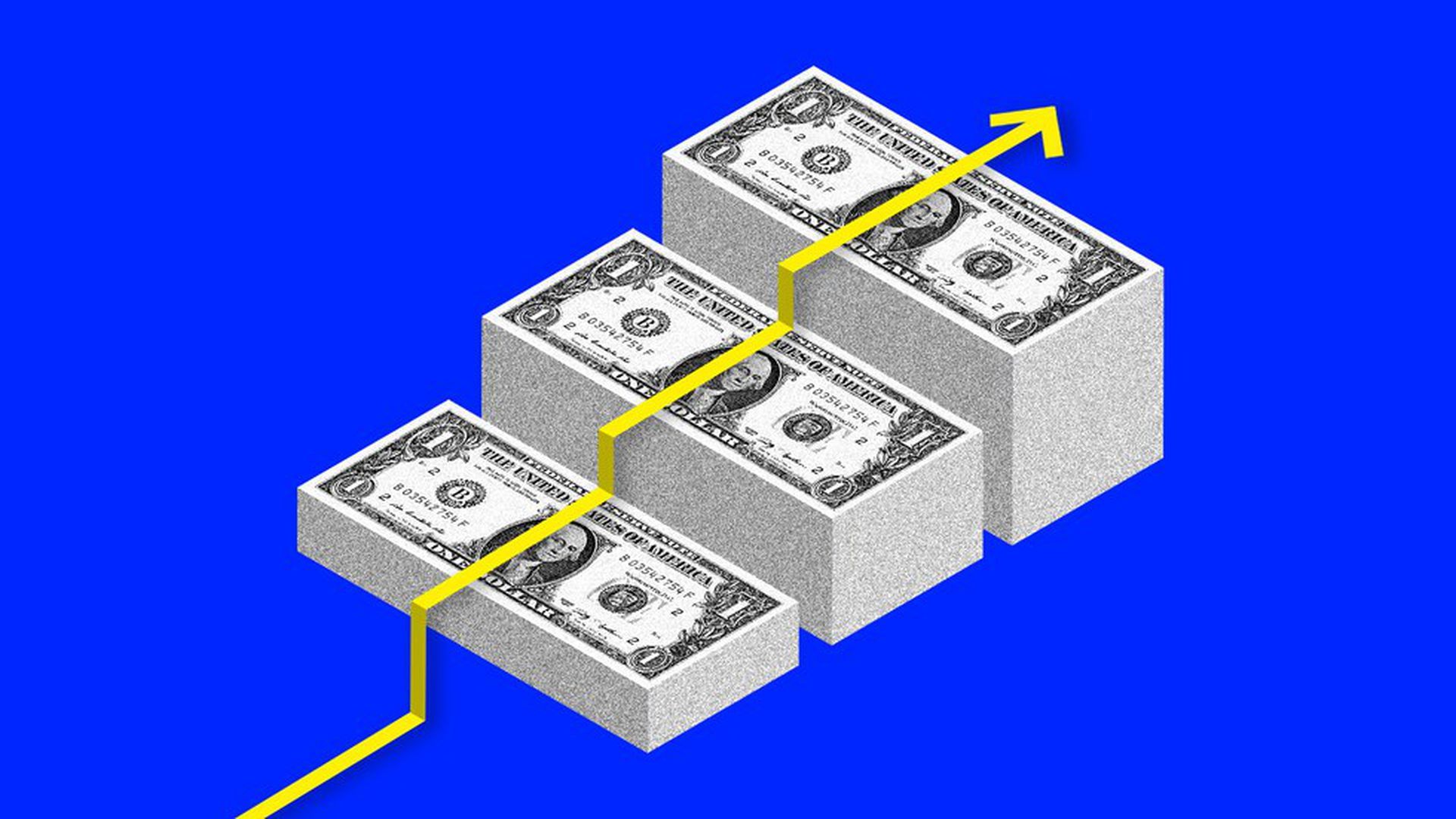 Facing stubborn company resistance to higher wages in the tightest U.S. labor market in a half-century, increasing numbers of cities and states are forcing employers to push up their pay.
Wages have risen by 3.1% year-on-year, the Bureau of Labor Statistics reported last week — well below the 3.5%–4% they routinely increased during the tight labor markets of the 1990s and 2000s.
Against this trend, 10 large cities have passed $15-an-hour minimum wages, in addition to the state of California. New York has set a $15 minimum for fast-food workers, and Massachusetts for home health workers.
In today's elections, two red states — Arkansas and Missouri — are voting on higher hourly minimums of $11 and $12, respectively.
The backdrop: Labor's share of national income has plunged since 2000, according to the St. Louis Fed, and wages have been largely flat since. The rise in corporate profit is far outrunning labor income, the Fed branch said. (h/t Heather Long).
The tipping point for the pushback was the 2016 elections, in which Democratic presidential contender Bernie Sanders made a $15 minimum his central plank — double the $7.25 federal minimum. At the time, his demand was widely seen as outlandish, but now it's been mainstreamed.
"There is some sign that the public is impatient with the state of affairs," Brookings' Mark Muro says. "If companies and the marketplace are not going to take care of us or their own, the public is stepping in."
Gad Levanon, chief economist at The Conference Board, a think tank, says the spurt in $15-an-hour minimums reflects not only public dissatisfaction, but company resignation to a new environment.
"The opposition of companies to a rise in the minimum wage is weakening when they realize they have to raise them anyway," Levanon says. "If you had a weaker labor market, they would fight more."
But, but, but: Leading economists are not convinced that the hikes — in both red and blue states — amount to a nascent pro-labor public groundswell.
Alan Krueger, chairman of the Council of Economic Advisers under President Obama, tells Axios that the economic and public policy environments have become decidedly less favorable for labor.
"A lot has changed," Krueger said. "Unions are weaker and the chance of unionization is lower; labor laws, such as an emphasis on arbitration over allowing the courts to adjudicate workers' rights, have shifted against workers; employer concentration has increased, especially in national markets, etc."
The bottom line: David Autor, an MIT professor and one of the world's most respected labor economists, said low unemployment would have to continue for many years to reverse the decades of flat wages. "And even if that were to come to pass (which it has rarely done)," Autor tells Axios, "it's far from certain that this would restore the sizable fall in labor's share of national income since 2000."
2. Underground Beijing recruitment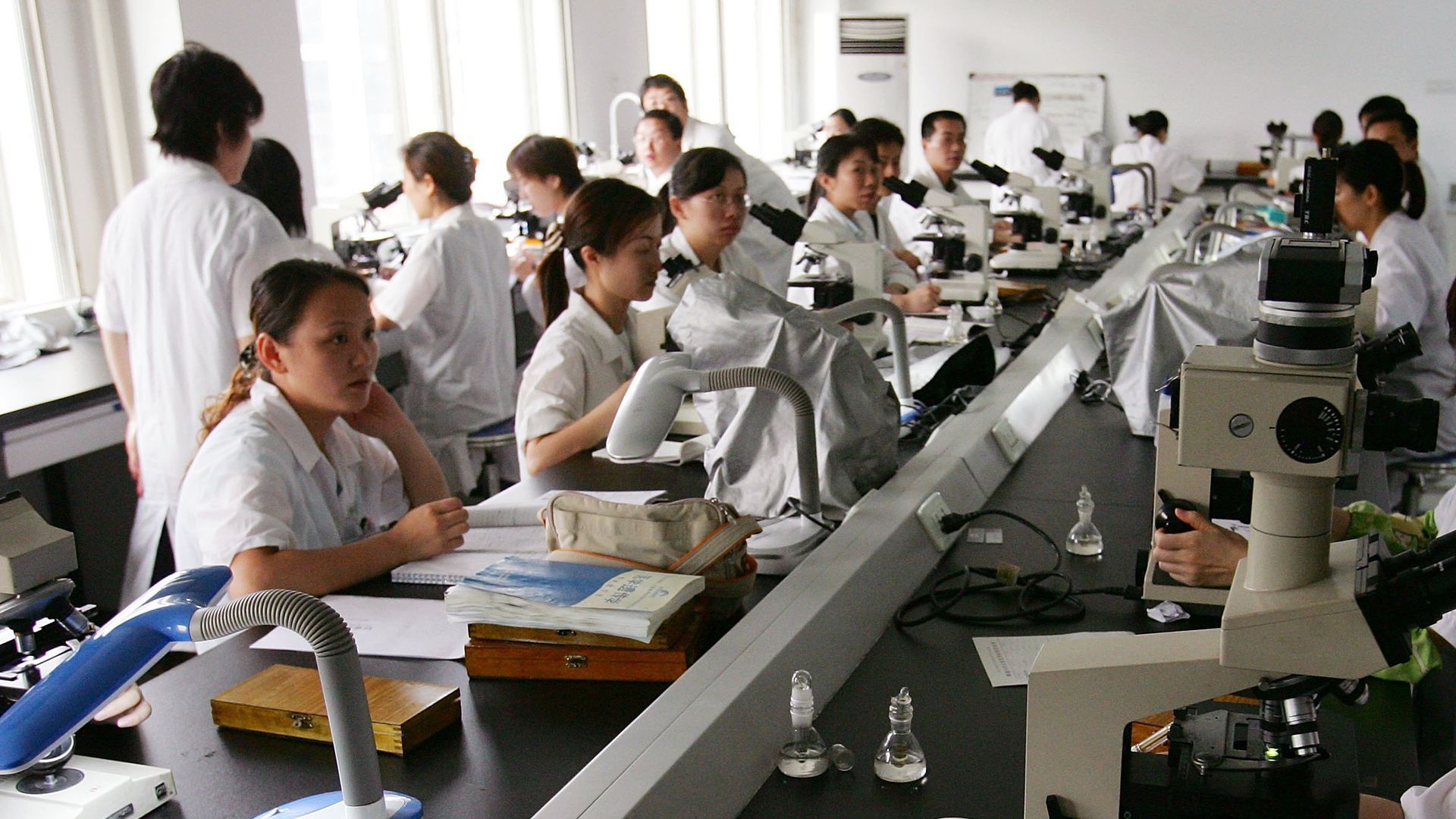 The escalating U.S. fear of Beijing's spies chipping away at the American tech edge has a new focus: Chinese scientists who are recruited to return to their homeland.
Axios' Erica Pandey reports: China is making its Thousand Talents Plan — a widely publicized government program that has lured an estimated 7,000 Chinese scientists back home to date — disappear, reports the journal Nature. The program has been wiped from government sites, and interviewers have reportedly been instructed to no longer mention the initiative by name when speaking with prospective recruits.
The big picture: Scientific cooperation between the U.S. and China is splintering amid the full-blown trade war and intensifying Washington rhetoric around Beijing's economic espionage. It threatens to slow scientific advances across the world.
"My sense is that things in this space are going to get worse before they get better," Chris Johnson, of the Center for Strategic and International Studies, tells Axios.
Thought bubble, from Axios science editor Andrew Freedman: China is making great strides in multiple fields, including supercomputing, AI, gene editing (biology), medicine, atmospheric sciences and space exploration, to name a few. Their goals are ambitious, and it's not so much that luring scientists back home will set scientific progress back, but more that it'll probably benefit China versus other nations, like the U.S."
The bottom line: Xi Xiaoxing, a physicist at Temple University, told Nature: "Every scientist should be concerned — not just scientists of Chinese origin." Xi was arrested by the FBI for sharing sensitive information with China, but his case was later dropped.
Go deeper: The right way to protect America's Innovation advantage
3. The case against Amazon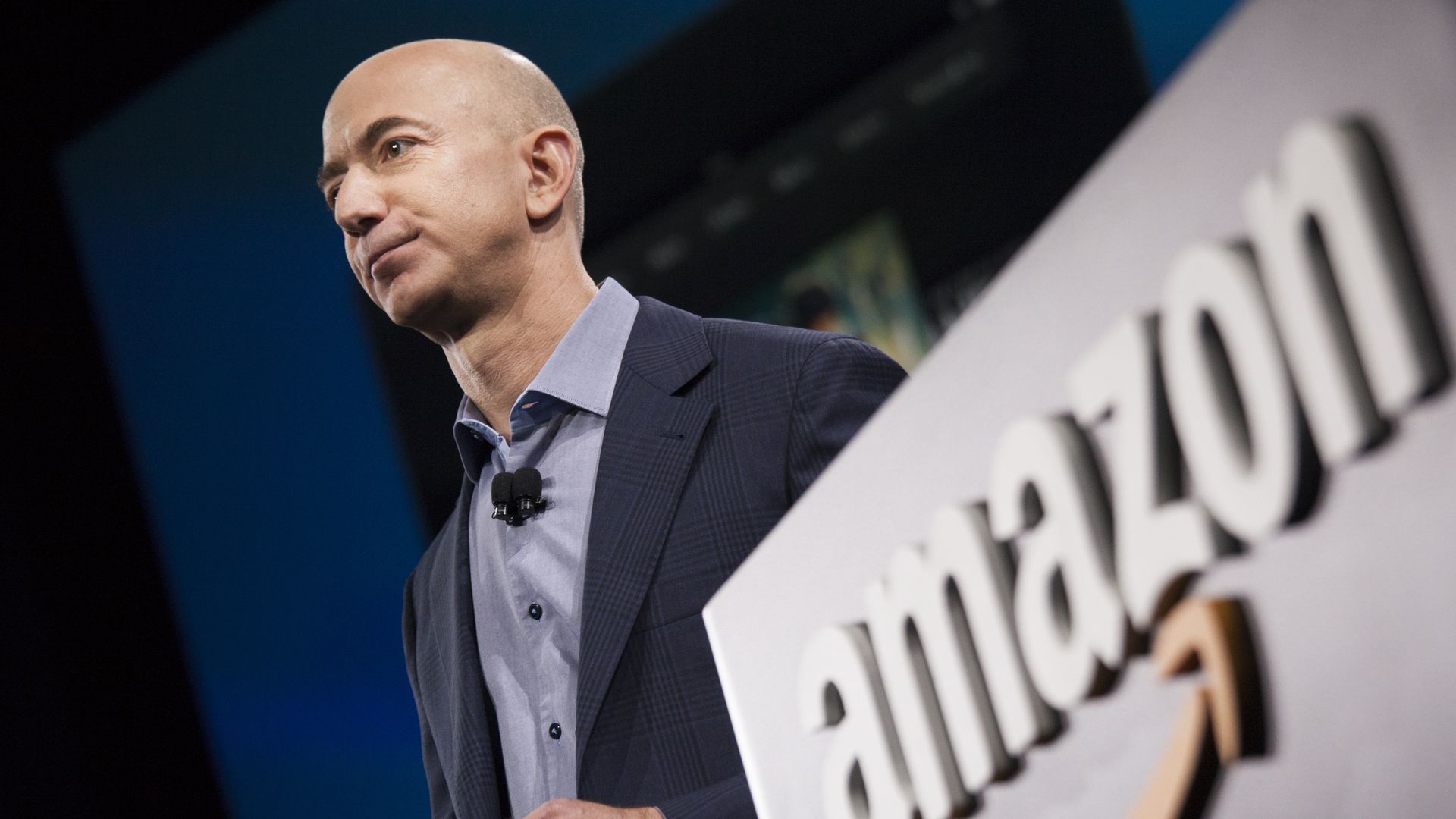 Yesterday, we reported that concern about antitrust action from Washington may be influencing how Amazon selects its much-sought new headquarters — specifically pushing it to favor the D.C. area.
Erica asked legal scholars whether the government actually has a case against Amazon — as President Trump has threatened — and what antitrust action would look like.
What they're saying:
A leading thinker on the Amazon breakup is Lina Khan, author of seminal paper "Amazon's Antitrust Paradox." Khan argues that antitrust laws focusing on prices miss Amazon's market power.
Even if the e-commerce giant keeps prices very low and customers very happy, Amazon's mountains of data on shoppers and its dominance across a multitude of industries give it outsize influence that is anti-competitive, Khan writes.
That's precisely what European Union regulators are probing: whether Amazon's consumer data give it an inherent — and unfair — advantage over rivals.
"If the [U.S.] agencies investigate, they will focus on the questions raised by specific conduct; for example, the use of leverage to exclude rivals, keep them at bay, and entrench market power by doing so."
—
Eleanor Fox, antitrust law expert and professor at NYU
But some legal experts tell Axios that Amazon is in the clear:
"The two most common antitrust complaints about Amazon concern low prices and acquisitions. As to the former, the fact that Amazon grew for many years while not running company-wide profits most likely reflects consumer-friendly but lawful prices and aggressive investment in product improvements and new lines of business. The public criticisms fall far short of demonstrating a pattern of unlawfully low prices. As to acquisitions, I am not aware of any instance in which Amazon has obtained market power by merger or acquisition."
—
Doug Melamed, antitrust law professor at Stanford
4. Worthy of your time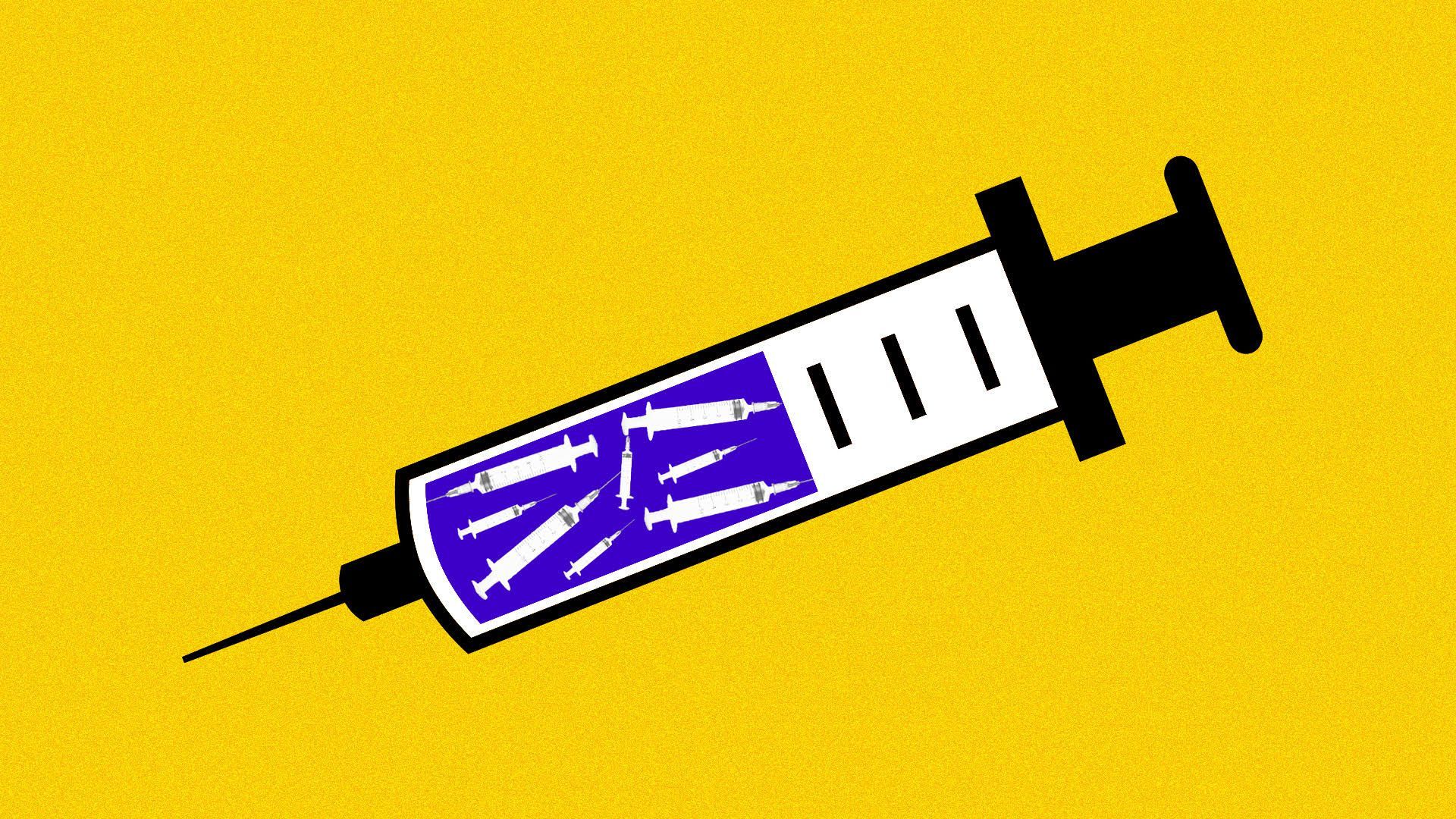 The world's new economic powerhouses (Joel Weber — Bloomberg)
Llama power and a universal flu vaccine (Eileen Drage O'Reilly — Axios)
China runs from the FBI (Smriti Mallapaty — Nature)
Flashback to 2007: Buybacks exceed capital investment for two straight quarters (Lisa Abramowicz — Bloomberg) (tweet)
Doctors hate their computers (Atul Gawande — The New Yorker)
5. 1 scent thing: Perfume from an extinct flower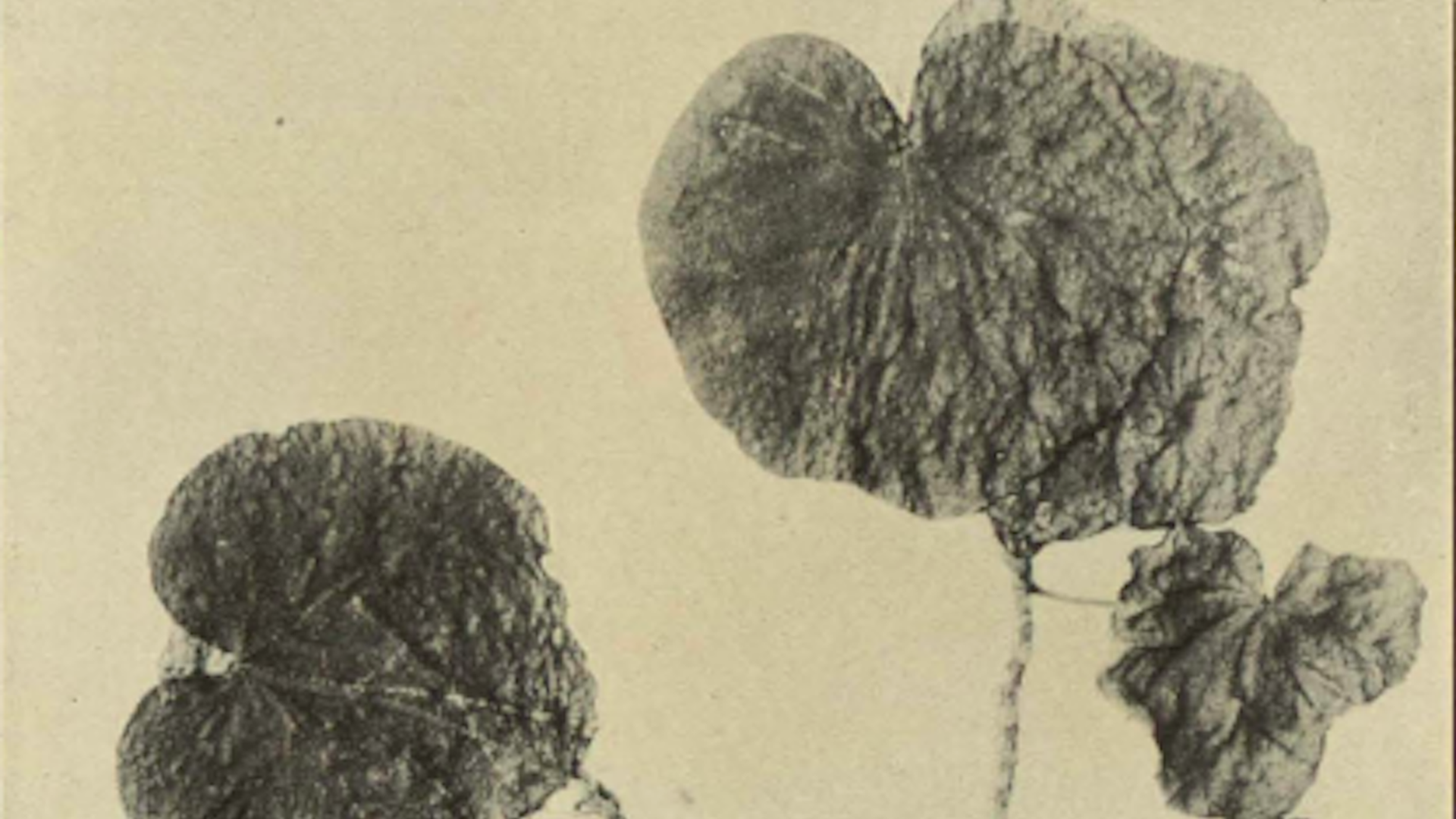 As far as anyone knows, the Hibiscadelphus wilderianus, a hibiscus flower native to the forests of Maui, vanished in the early 1910s. Since then, no one has smelled its fragrance — until now.
Starting in February, thanks to a Boston company called Ginkgo Bioworks, people will be able to buy perfume made from the extinct hibiscus, reports Elie Dolgin at IEEE Spectrum.
Dolgin describes the fragrance as "piney" and "earthy."
Background: The reconstitution project was led by Ginkgo's Christina Agapakis, who found a dried-and-pressed sample of the hibiscus at the Harvard Herbaria. Her team was permitted to take small bits of the hibiscus kept there.
They took it to a paleogenomicist, who decoded its DNA.
Then they synthesized hybrid genes combining its DNA and that of modern plants.
They turned that into aromatic oils called terpenes, and then they transformed it into a perfume.
Ginkgo will sell a scaled-up version of the perfume as part of an art exhibit to open in February in Paris. Next, it will go to New York.