1 big thing: The $2.1 trillion extreme weather bonanza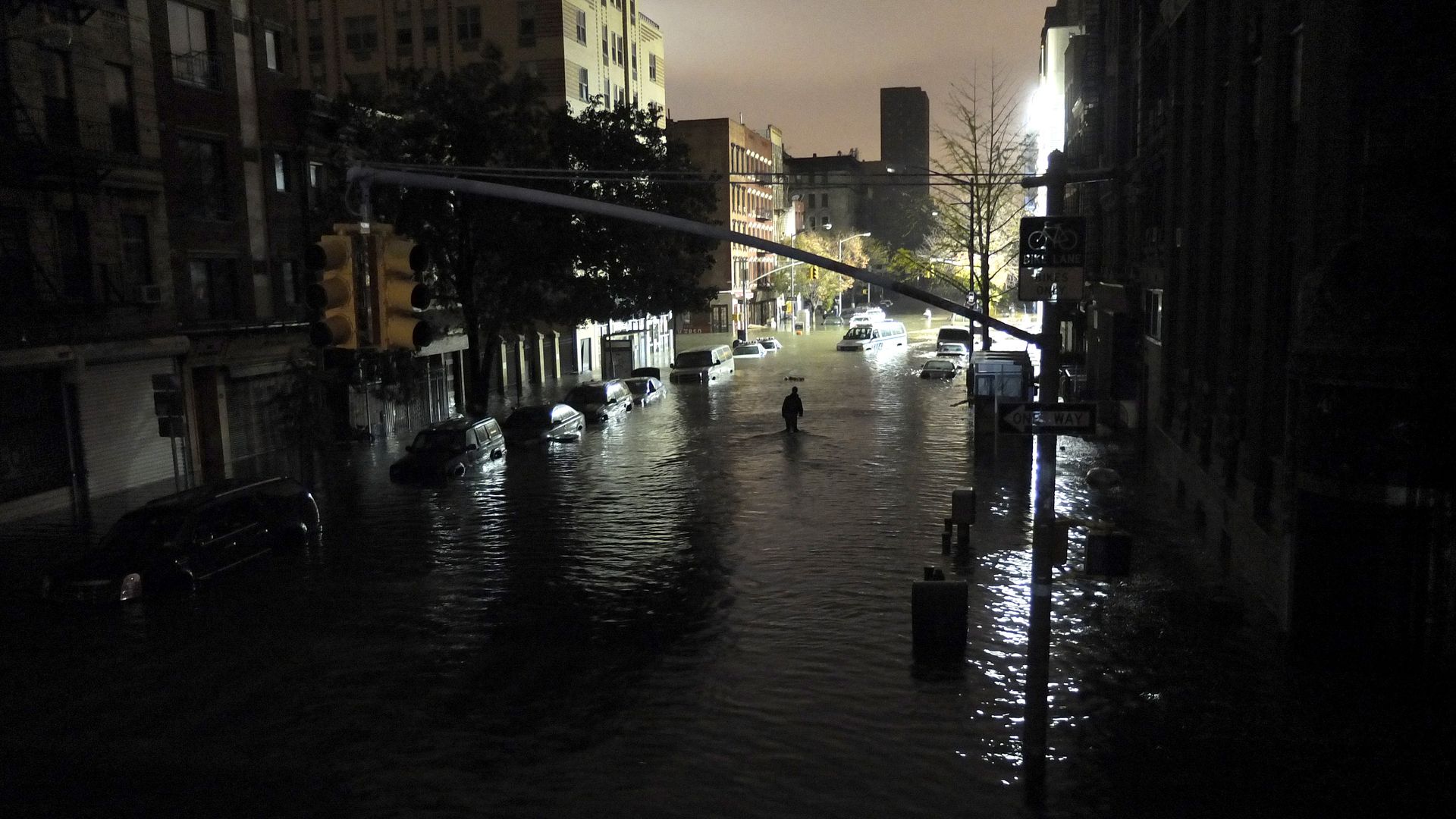 When the subject of the world's most lucrative future industries arises, the business and financial worlds usually speak of coming bonanzas in AI, robots, the internet of things, 5G, and driverless cars. What goes all-but unmentioned is a nearer-term play that rivals them in scale — the utterly embryonic business of extreme weather.
What's happening: Over the next 5 years, existing global companies estimate that they will earn more than $2.1 trillion in revenue from services such as financing, building and hardening resilient infrastructure, according to a ground-breaking survey.
If accurate, the sum, based on estimates from a survey of 7,000 companies representing half the market cap on the world's major stock exchanges, is remarkable given that the industry has only just begun.
"So many companies are used to thinking of only the risk side of climate change. But here is $2 trillion of opportunity in the next five years from leaning into the transition," said Bruno Sarda, a senior executive with CDP, the UK-based firm that produced the survey.
The big picture: Historically speaking, some of the greatest global fortunes have been earned in episodes of chaos — like war, economic depression, and natural disaster — when profiteers have figured out how to manipulate circumstances to personal advantage.
And for years it has been plain that climate-influenced extreme weather — outsized hurricanes, unusual heat and cold, tornadoes, drought, floods and wildfires, not to mention rising seas — is exactly this type of event.
What has not been known is what type of businesses will arise to profit over the coming years, decades and even centuries.
And businesses have been loath to talk about it, partly out of fear of appearing to be planning to profit from mass misery.
Driving the news: Now, though, companies are talking. The turning point was 2017, the year of hurricanes Irma, Jose and Maria — not to mention enormous, deadly wildfires in California. "Those really brought it home for U.S. businesses," said Emilie Mazzacurati, founder of Four Twenty Seven, a Berkeley-based firm that calculates the risk posed to physical assets by extreme weather.
In a small sign of this future windfall, Moody's said Wednesday that it bought a controlling share of Four Twenty Seven, whose clients are businesses like power and real estate companies assessing their financial exposure to extreme weather events. The terms of the deal were not disclosed.
What Four Twenty Seven does: The company overlays climate models and geographical maps of a company's assets, and then forecasts the climate risk to the holdings as far out as 2040, Mazzacurati tells Axios.
At that stage, the companies can figure out how they want to respond — or not — by reinforcing, replacing or retiring exposed assets, all of which would be part of the future extreme weather industry.
What's next: CDP's Sarda said that the 5-year revenue estimate is actually likely to be larger than $2.1 trillion because that's only the sum from 224 companies that answered the survey in great detail. On top of those are roughly 6,775 companies that gave incomplete answers, in addition to the thousands or perhaps tens of thousands of startups yet to be created in response to the weather.
Where the revenue may be earned:
Banks and financial institutions stand to rack up substantial sums funding expensive, capital-intensive projects making infrastructure more resilient against extreme weather, Sarda said.
The power industry may lose assets such as fossil fuel-burning plants, which may have to be shut down because of carbon restrictions, but expensive new infrastructure would be required such as distributed generation and battery storage.
2. Criminalizing deepfakes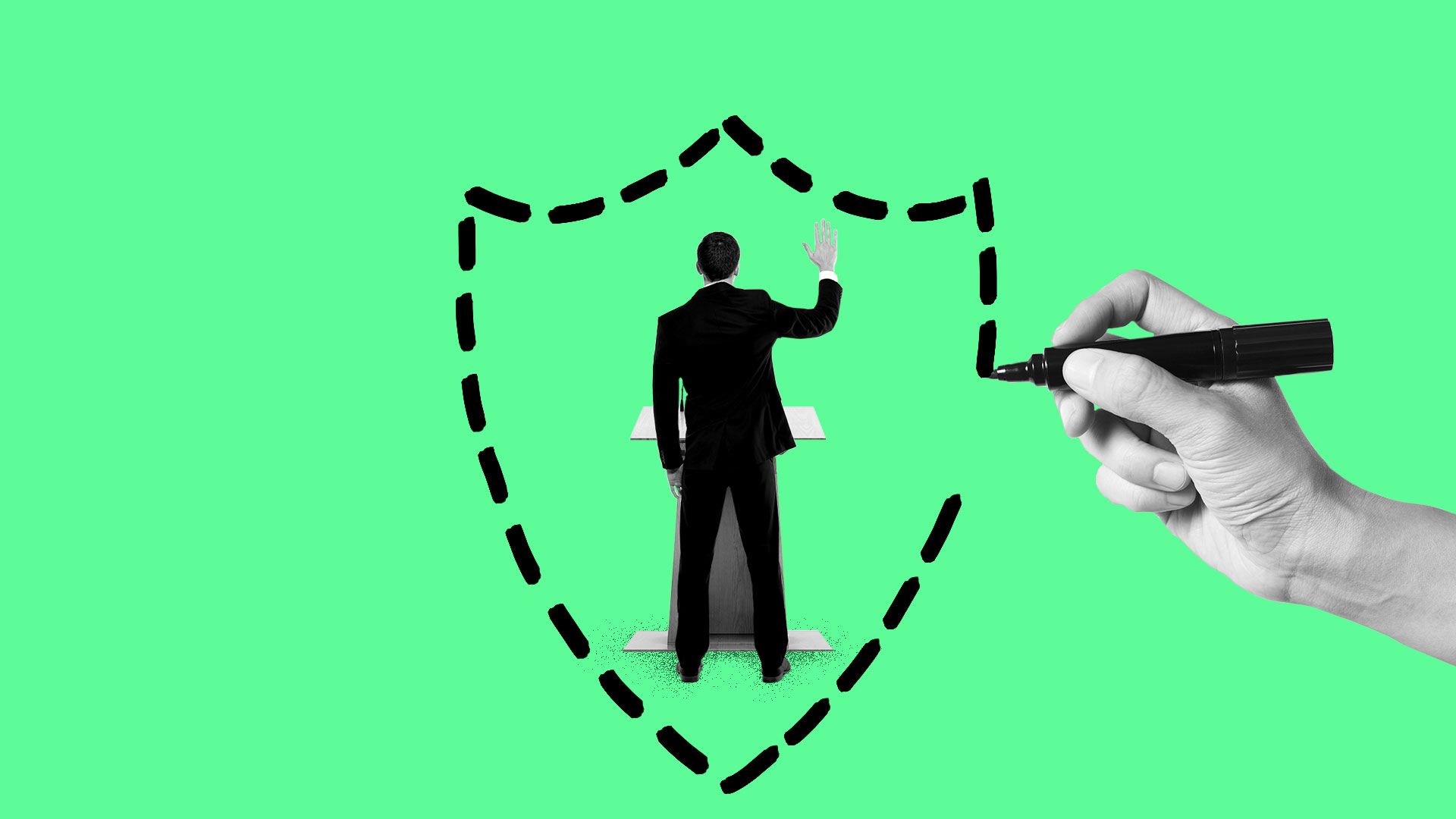 Since Sen. Ben Sasse (R-Neb.) introduced the first short-lived bill to outlaw malicious deepfakes, a handful of members of Congress, and several statehouses, have stabbed at the growing threat, Kaveh reports.
But so far, legal and deepfakes experts haven't found much to like in these initial attempts, which they say are too broad, too vague or too weak — meaning that, despite all the hoopla over the technology, we're not much closer to protecting against it.
Big picture: Deepfakes pose a threat to elections and businesses, and experts worry that a convincing, well-timed fake video could set off riots or even armed conflict. But, as we've been chronicling, campaigns and firms are largely unready for the threat.
What's happening: Congress and state legislatures are trying to head off deepfakes instead with laws that would punish creating or distributing certain types. Virginia, Texas, California and New York have made early moves, but only Virginia's — which outlaws nonconsensual deepfake porn — has yet passed.
In Congress, the DEEPFAKES Accountability Act would require people to put watermarks on AI-generated or altered content, and allow people who were spoofed to sue the creator of a deepfake.
A second bill would require the Department of Homeland Security to produce an annual report about deepfakes and recommend new regulations.
None of these quite hits the mark. "The bills I've seen so far have been crafted really quickly," says Hany Farid, a digital forensics expert at Berkeley. "I don't think they've been thoughtful about the technology and the consequences."
Between the lines: It's really hard to head off the deepfake threat with laws, because by the time a malicious fake goes viral — whether it's aimed at a candidate or it's nonconsensual porn — it's too late to contain the damage.
Bills requiring disclosure won't contain the harm of a fast-spreading fake, says Danielle Citron, a law professor at Boston University. "We believe deepfake sex videos though they are fake," she says. "People won't see the watermark."
And proposals focused on deepfakes' political impact won't protect the larger group most at risk of harm — women placed in deepfake pornography without their consent, says Mary Anne Franks, a University of Miami law professor.
What's next: Citron and Franks are working with a House member — they won't say who — to draft a bill they say is better suited to the problem. Rather than specific uses of deepfakes, it takes on digital impersonation broadly, Citron says.
3. What you may have missed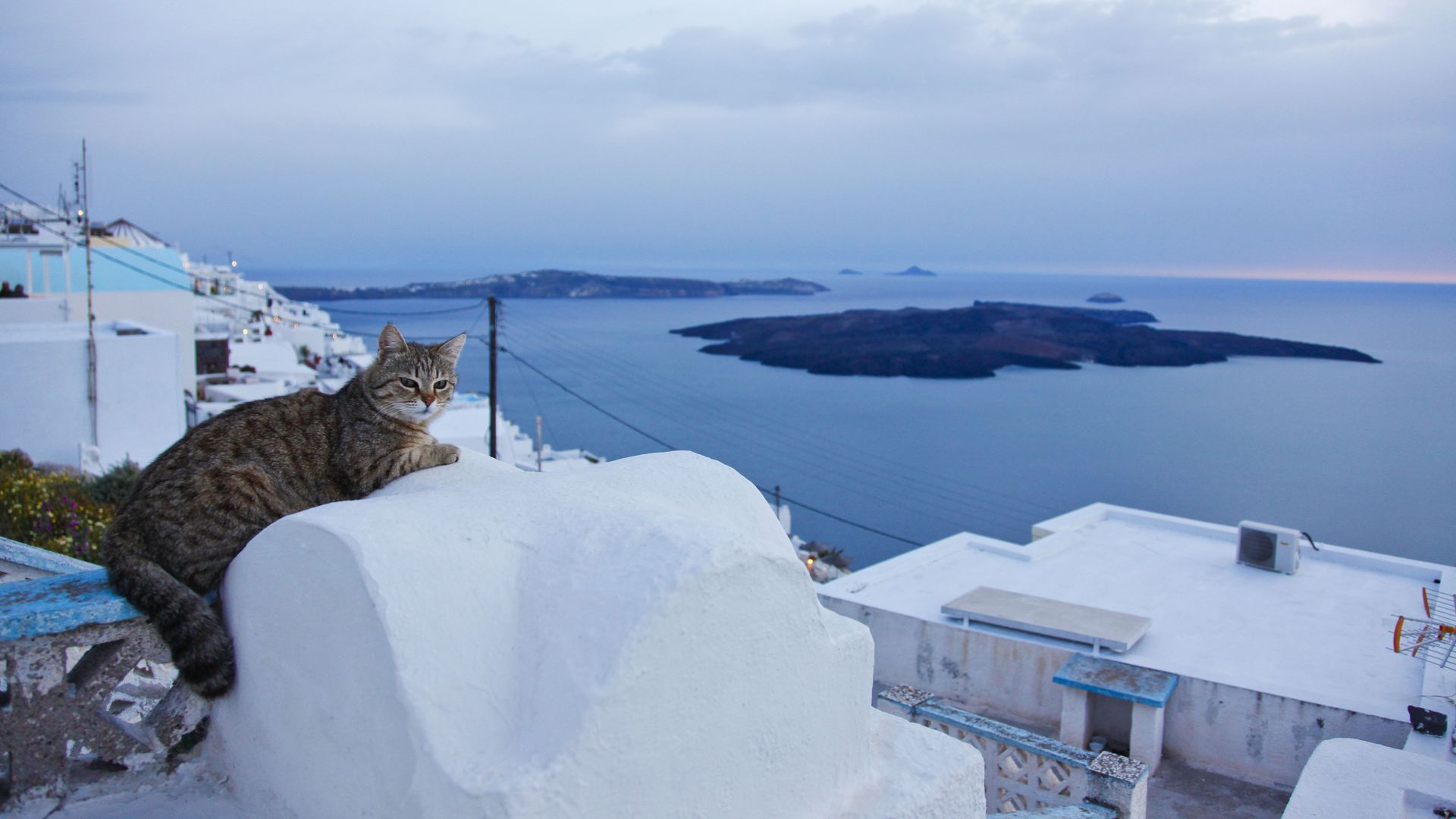 4. Worthy of your time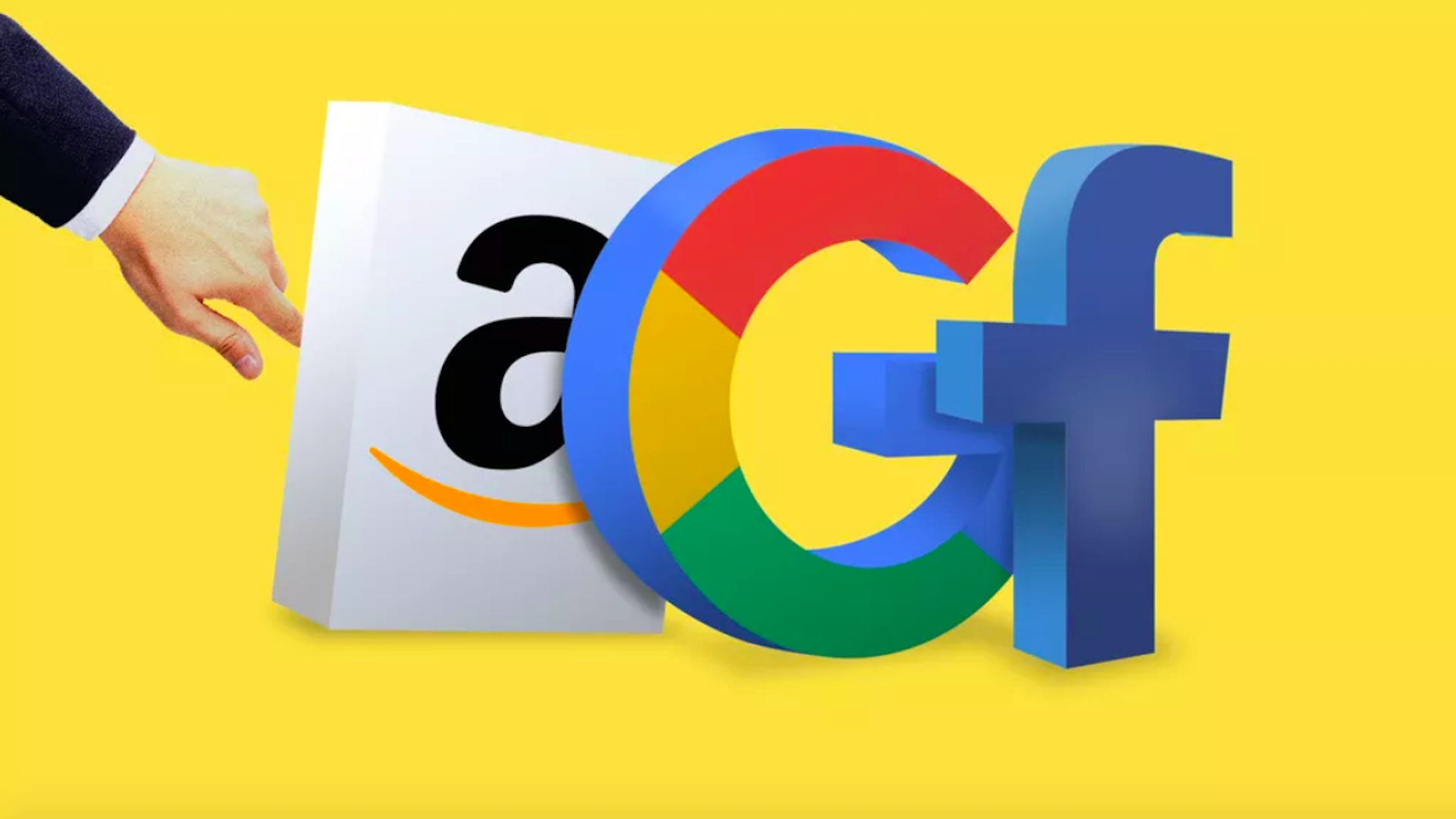 Women's soccer looks for an even bigger coup (Laine Higgins - WSJ)
Tech's laissez-faire era ends (Ina Fried, Scott Rosenberg - Axios)
Mapping the 1960s "freeway revolts" (Linda Poon - CityLab)
The surging ban on plastic bags (The Economist) (map)
Tick saliva in the human body (Sarah Zhang - The Atlantic)
5. 1 food thing: Faux eggs go mainstream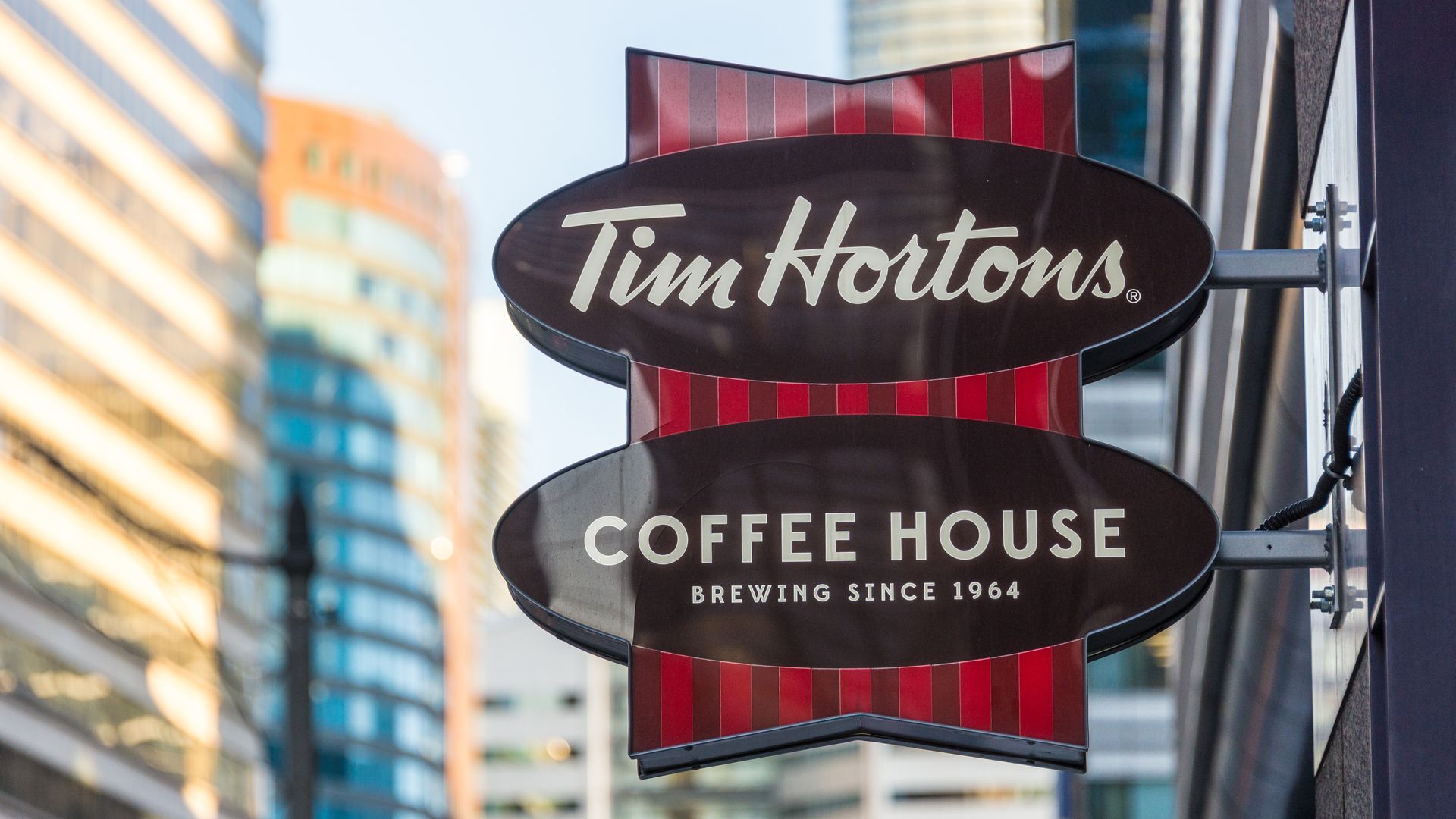 JUST, an American company that makes plant-based mayonnaise and ranch dressing, has a new goal: fill your breakfast sandwich with fake eggs.
The big picture: The vegan meat and dairy revolution is picking up momentum. This week JUST closed a deal with Canadian coffee chain Tim Hortons to introduce its plant-based eggs to the fast food industry.
The "eggs" are made primarily from water and Mung bean protein isolate.
Last year, sales of these fake eggs reached $6 million, CNBC reports.