Axios Future
April 29, 2020
Welcome to Axios Future, where we now live in a world where a former member of Blink-182 may have discovered aliens.
Thanks for the feedback. Send more to

[email protected]

or reply to this email.
If you were forwarded this newsletter, subscribe here.
Axios is digging into the science behind pandemics with four Axios special reports, with the second being sent this Thursday. Subscribe to the Axios Science newsletter to receive the reports straight to your inbox.
Today's issue is 1,791 words, a 7-minute read.
1 big thing: Why the coronavirus feels so risky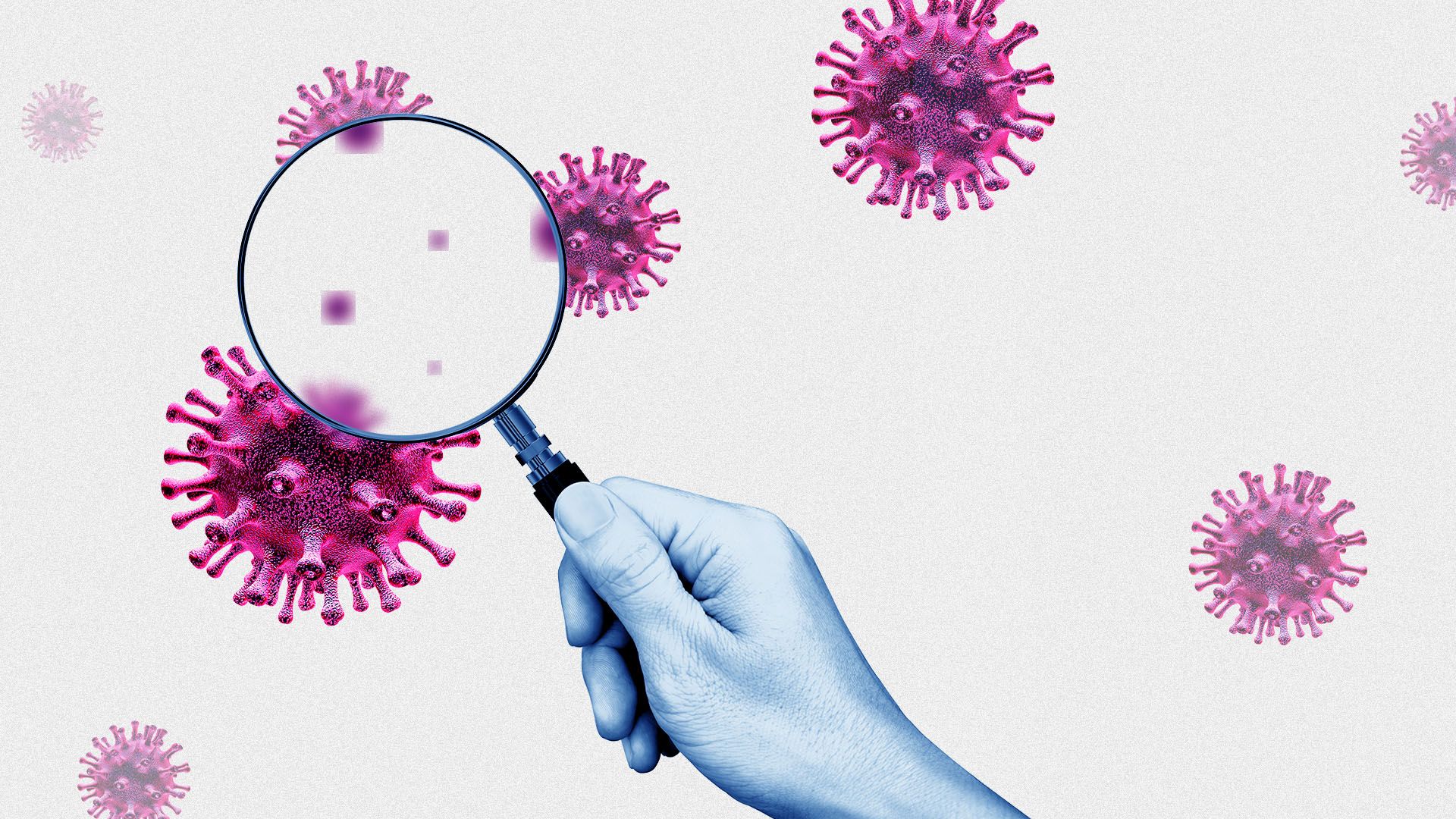 With deaths from the novel coronavirus potentially cresting and some U.S. states taking early steps to reopen their economies, the COVID-19 pandemic is at a critical moment.
Why it matters: State and local leaders are trying to figure out what to open and when. Properly managing the pandemic on a social and personal level will require hard honesty about what we know and what we don't.
The big picture: "We still don't know how the coronavirus is killing us," David Wallace-Wells recently wrote in New York magazine.
The Washington Post recently reported that some young COVID-19 patients — who aren't in a high-risk group — were unexpectedly dying from heart attacks and strokes caused by unexplained blood clots.
The big question then is how can we accurately understand the risk COVID-19 poses to each of us — let alone make decisions about how to ease off the lockdown that has suffocated the U.S. economy?
One way, say risk experts, is for those in authority to be more honest about what we know and what we don't. "Many MDs have been talking in absolutes rather than communicating the uncertainties that may be involved here," says Charles Haas, a professor of environmental engineering at Drexel University.
That uncertainty is frustrating, but it's to be expected. As the name suggests, the novel coronavirus is a new pathogen, and it comes from a family of viruses that have been relatively understudied, meaning scientists are largely learning about its behavior on the fly.
The sheer number of cases means more statistical outliers — like seemingly young and healthy people dying from the disease — will inevitably emerge, and just as inevitably grab disproportionate attention from the media and the public.
Past pandemics, which largely involved influenza, may have little to teach us. "People keep referring to the 1918 flu pandemic, but the virus then was different, the infection was different and the economy was different," says Allison Schrager, a senior fellow at the Manhattan Institute.
The continued uncertainty around COVID-19 is what makes it feel so risky — and what makes it pointless to compare the pandemic to known dangers like the seasonal flu or automobile accidents. Not only do years of data give us reliable projections about risk from those threats, but we can take steps to reduce our personal risk — get a flu vaccine or drive more safely.
The risk posed by the coronavirus, though, is characterized by what is known in the field as "dreadfulness," both because it can lead to the very worst outcome and because as a new virus, it's still unfamiliar to us.
Right now it also feels as if there is very little we can do to control the risk we might face from COVID-19, other than to take the steps of extreme social distancing, which carries its own severe consequences.
Be smart: COVID-19 will be with us for months or longer, and we will need to shift out of a defensive crouch and find a way of living that balances the trade-offs between the disease and the cure.
"A key message is that you can never get to zero for anything when it comes to risk."
— Charles Haas
The bottom line: The more time passes, the more we'll learn about COVID-19. But first, we'll need to learn to live with some degree of uncertainty — and some degree of risk.
2. A new way to rapidly diagnose disease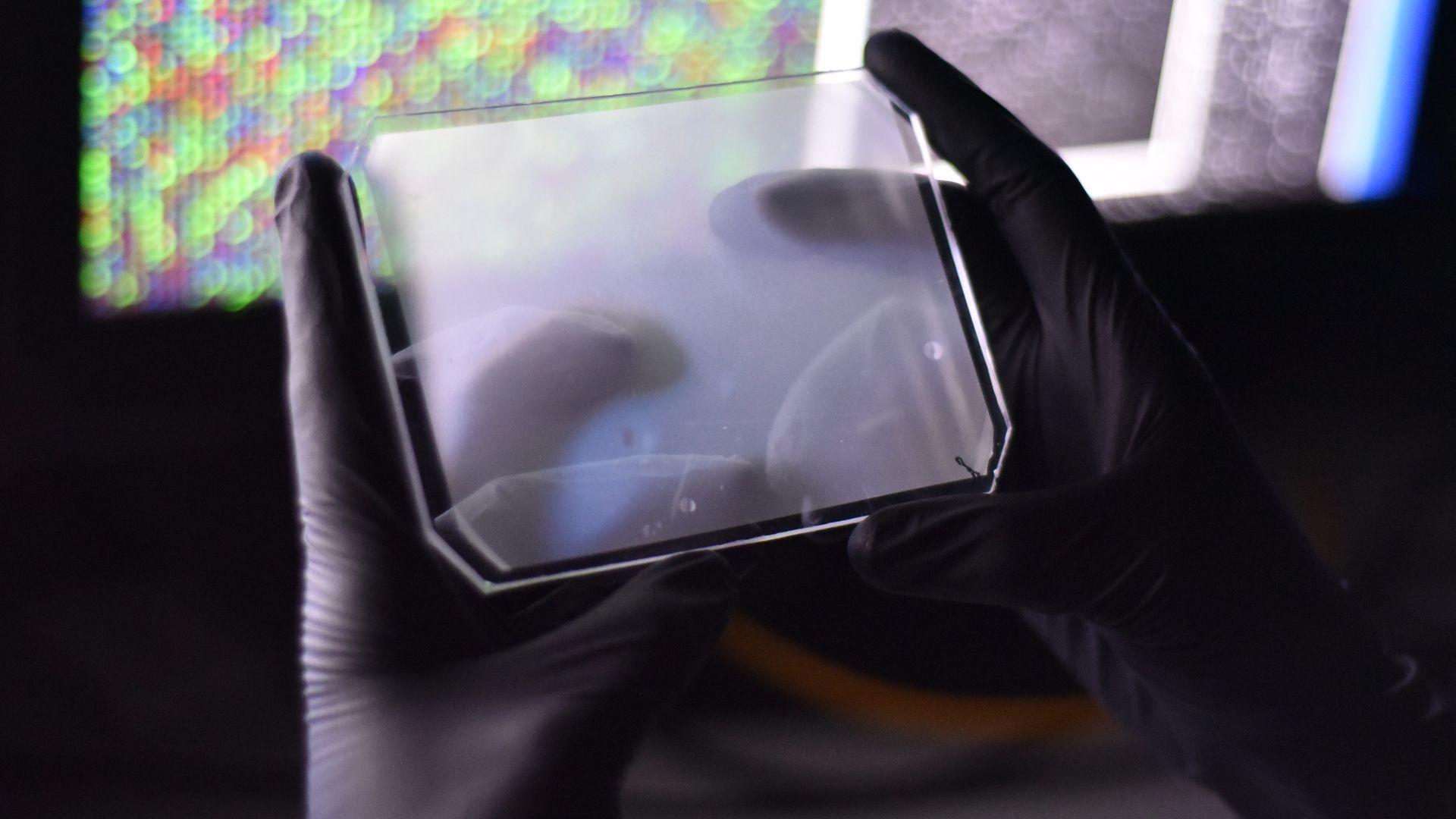 A new technology has been developed using CRISPR-based molecular diagnostics to run thousands of tests for diseases simultaneously, per a paper published in Nature today.
Why it matters: COVID-19 has painfully demonstrated the limits of conventional diagnostics methods for infectious disease. A new platform that would allow doctors to test a single sample for thousands of different pathogens could revolutionize disease response.
The new testing platform, called CARMEN and developed by scientists at the Broad Institute of MIT and Harvard, provides one possible answer to a question that often bedevils doctors: What are sick patients actually infected with?
Doctors often generally treat people who present with respiratory disease symptoms first, and then find out the cause later — or often, never.
How it works: The Broad Institute's new test uses rubber chips slightly larger than a smartphone, each with tens of thousands of "microwells" — compartments that hold two tiny droplets. One droplet contains viral genetic material from a sample, while the other contains virus-detection reagents.
When the detection droplet, which includes the CRISPR protein Cas13, finds the specific viral genetic sequence being targeted — like the novel coronavirus — it produces a detectable signal. The entire process can yield results in eight hours.
What they're saying: The new technology could help speed COVID-19 tests, but its bigger impact could be in enabling clinicians to rapidly test a patient sample for more than 150 different viruses.
"Imagine a world in which you go to the doctor and you actually find out what's making you sick," says Catherine Freije, a Harvard graduate student and co-author of the paper. "Instead of epidemiologists wondering what's circulating in a community, they'd be able to have accurate statistics of what's spreading and where."
3. Quantum computers of tomorrow could threaten today's secrets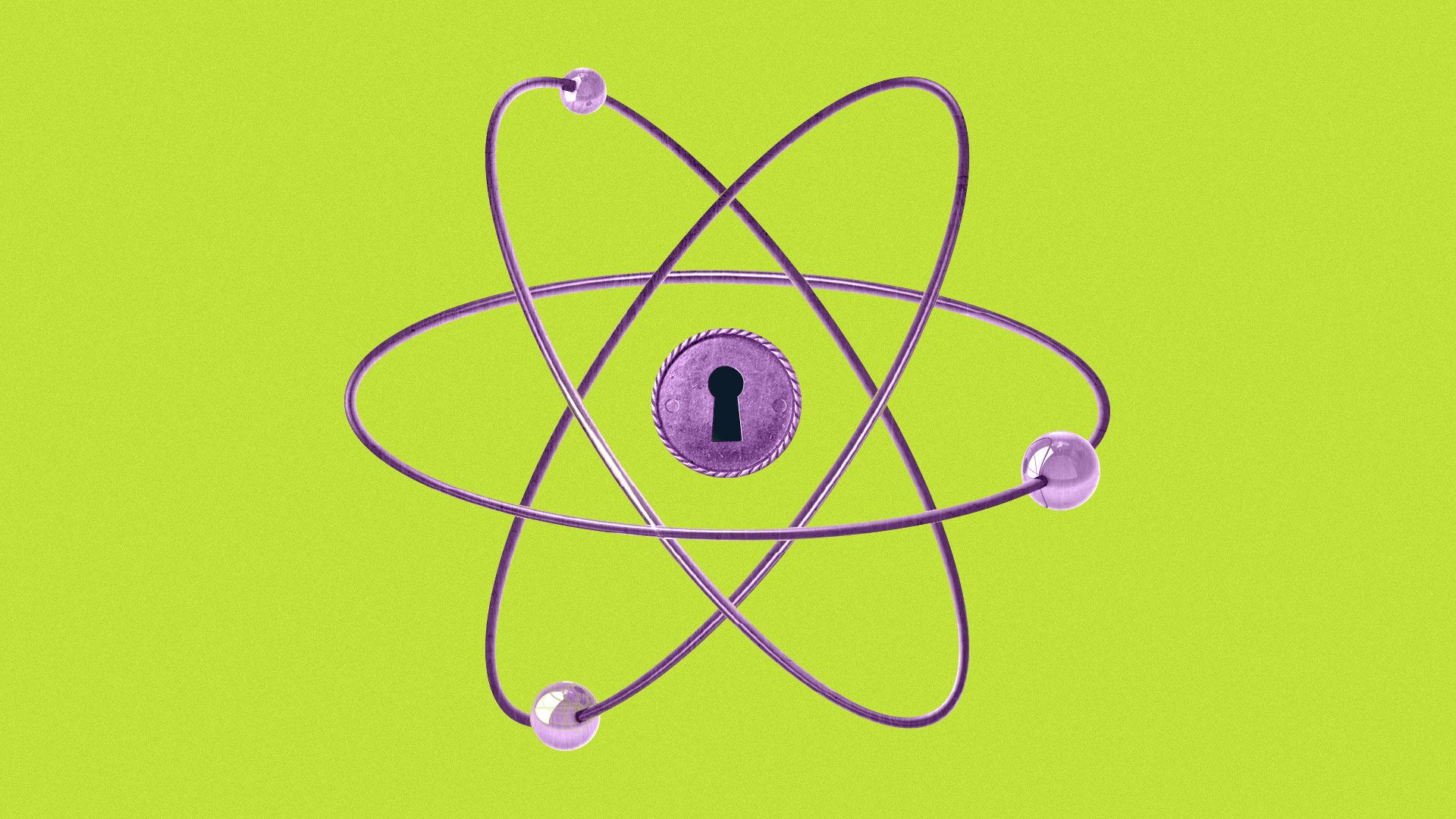 If and when quantum computers are developed, they will likely be able to break any cryptography standard in use today.
Why it matters: Governments and companies need to immediately begin future-proofing their online security against coming quantum computers, which will be exponentially faster than current technology.
A recent report from the RAND Corporation laid out a worrying scenario for governments, companies and anyone who has something they want to keep secret on the internet — which is all of us.
Even the most secure encryption in use today could theoretically be broken by quantum computers when they're developed in the future, according to Michael Vermeer, a physical scientist at RAND and the author of the report.
That's because quantum computers will be able to use quantum physics to solve problems classical computers never could — including math problems that underlie cryptography.
Vermeer estimates that such quantum computers likely won't be developed for 12 years or longer, which gives governments and the private sector some time to quantum-proof their internet security.
The catch: There's a risk to waiting, however. Vermeer lays out a scenario where spies or cyber criminals today intercept messages or security credentials.
Right now, there's nothing they can do with their catch, as current computers would be unable to break encryption. But quantum computers in the future will, and if they hold onto those intercepted messages long enough, the bad guys would be able to use their quantum computing to finally read what they caught — with potentially devastating consequences.
"It's catch now and exploit later. The costs will be less and the disruption will be less if we act on this now."
— Michael Vermeer
4. Prepare for less privacy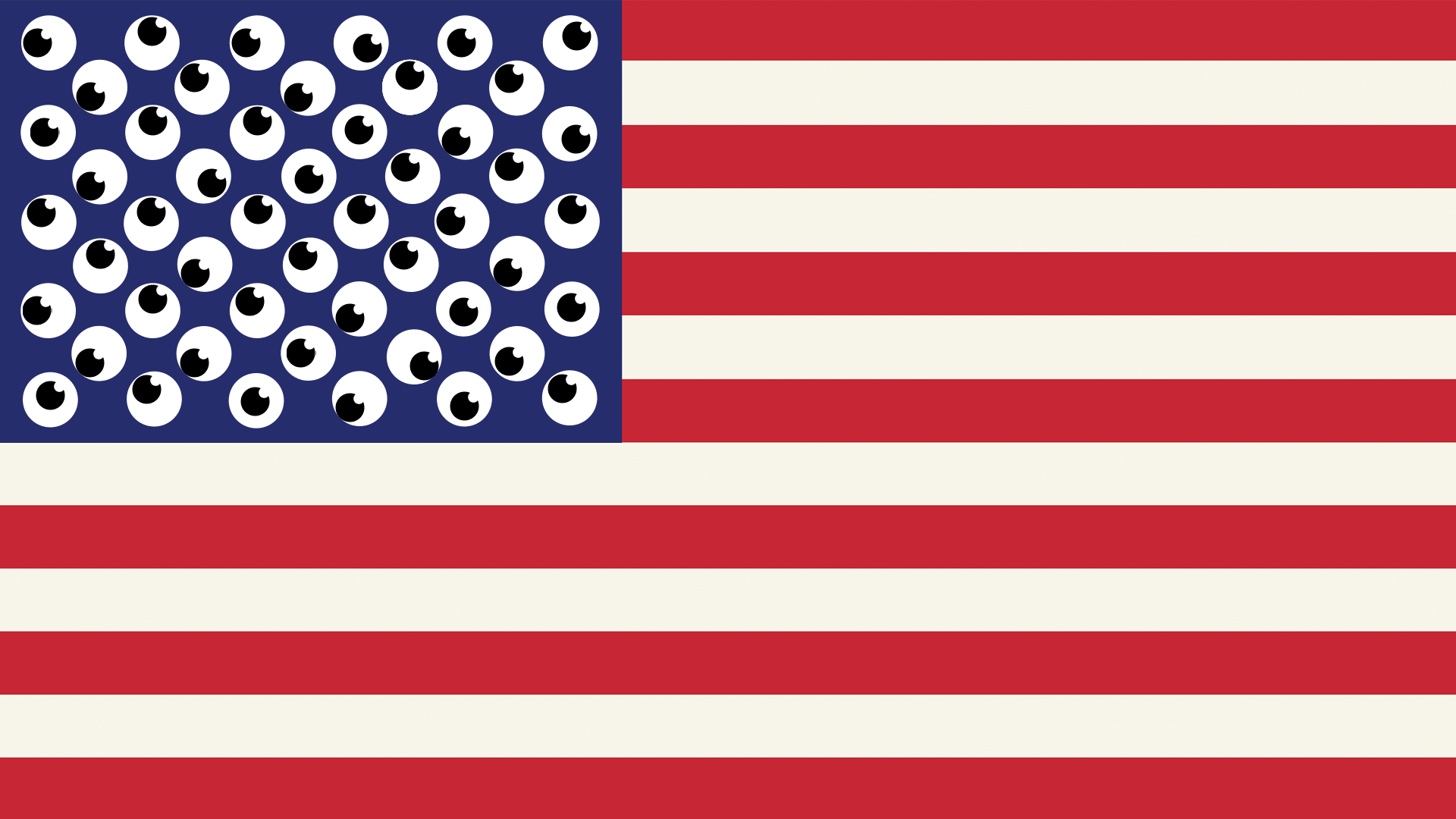 Whether in the workplace or the mall, people can expect that an opened-up world will involve more intrusive security measures and surveillance, Axios' Jennifer Kingson reports.
Why it matters: All the new coronavirus protocols that companies are considering for their workers and customers — from contact tracing and temperature-taking to heat mapping and "immunity passports" — have privacy and civil liberties implications.
Where it stands: While there's evidence that people are less concerned with privacy than before the pandemic hit — and more concerned with health — they still may not be ready for a world where their blood is tested for antibodies before boarding an airplane, as Dubai-based Emirates airlines has started doing.
Other options could have a far broader reach.
Employers are entitled to mandate that workers get their temperature taken at the workplace, report any symptoms to their boss, and get a COVID-19 vaccine if one is developed, per WSJ.
Apple and Google are collaborating on an app-based system for contact tracing that "uses Bluetooth to determine if users have recently been in close proximity to someone with the coronavirus," Axios' Ina Fried reports.
The bottom line: Companies are going to be collecting a lot more information about people — through contactless payment systems, which will be in growing use as people avoid face-to-face transactions, and through the various technologies in development that will track people's virus exposure.
5. Worthy of your time
Seattle's leaders let scientists take the lead. New York's did not (Charles Duhigg — The New Yorker)
A sweeping piece that lays out how Seattle held off the coronavirus, while New York succumbed.
The pandemic is bringing us closer to our robot takeout future (Timothy B. Lee — Ars Technica)
Why your next pizza could come to you via drone.
To survive coronavirus, restaurants can never go back to "normal" (Vaughn Tan — London Eater)
The grim, constrained business of eating out in a world still stalked by COVID-19.
CEO of surveillance firm Banjo once helped KKK leader shoot up a synagogue (Matt Stroud — OneZero)
The headline literally says it all in this investigation into the dark past of an up-and-coming tech CEO.
6. 1 fun thing: The future of all entertainment is Fortnite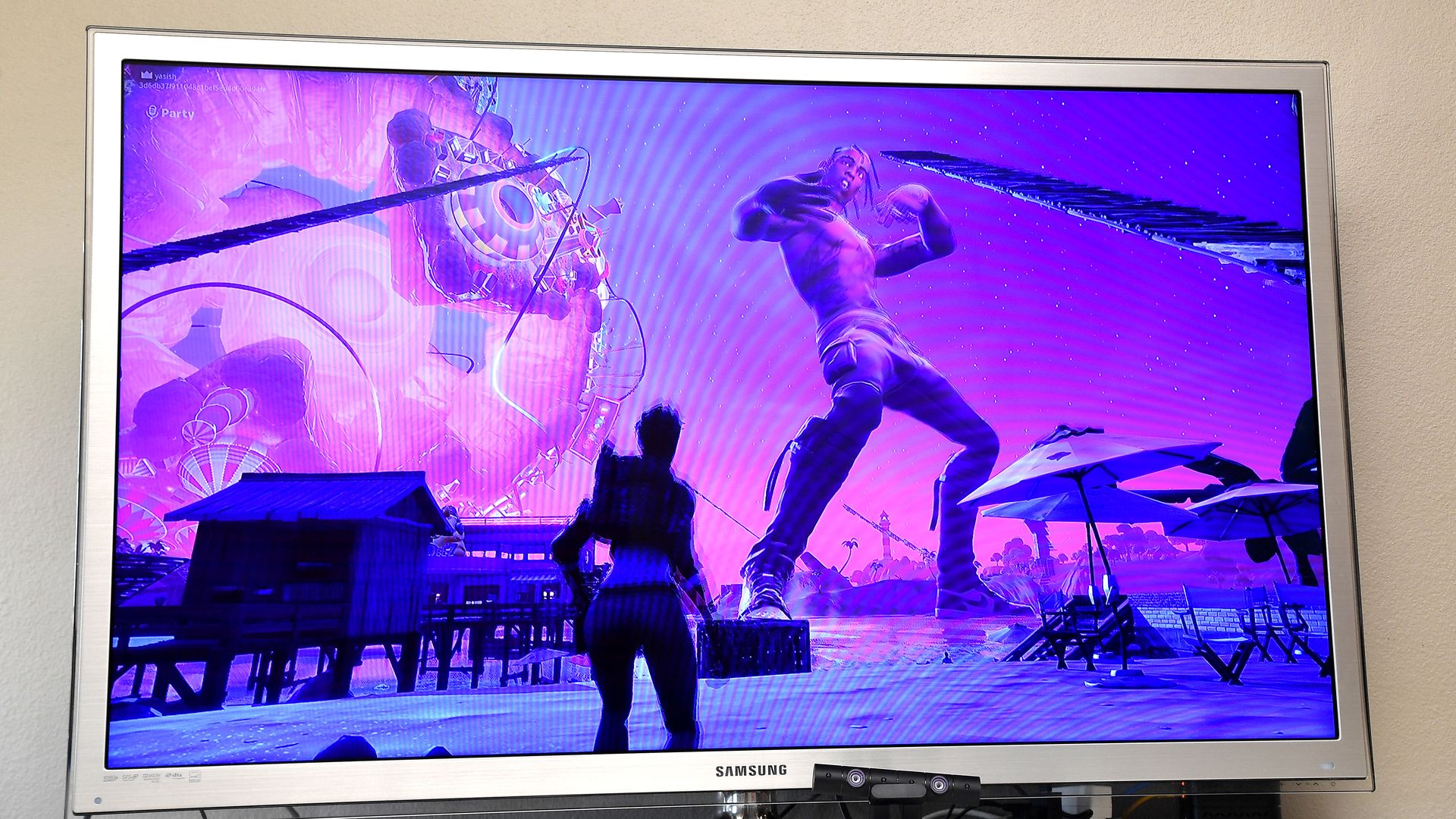 The hit rapper Travis Scott broke records when he performed a virtual concert on the hit battle royale video game Fortnite.
Why it matters: You're going to have to understand what Fortnite is.
On April 23, Scott appeared inside the Fortnite gaming platform for a virtual concert called Astronomical. Weird stuff followed, according to The Verge:
During the opening song, a giant Scott ran around the island, even as Fortnite players carried on shooting each other around his avatar.
Later he transformed into a cyborg, and the crowd of players was suddenly submerged underwater.
At one point everything was on fire.
To these 41-year-old eyes, it looked like an extremely bad acid trip. (Scott's music slaps, though.) But the rapper set a record for live Fortnite events, attracting 12.3 million players to the game while he was performing.
That's equivalent to selling out Madison Square Garden nearly 600 times — all at the same time.
Add in those watching the concert via live video gaming streaming services like Twitch, and a million more people saw virtual Scott than the average viewership for the 2019 World Series, according to CNET.
The bottom line: Given Fortnite's unfathomably intense popularity — and the fact that new movies and concerts will be on hold during COVID-19 — the gaming platform could be the best way for artists to reach their fans. And those fans to annoy their parents.