Axios Future
November 01, 2018
Welcome back to Future. Thanks for subscribing.
Consider inviting your friends and colleagues to sign up. And if you have any tips or thoughts on what we can do better, just hit reply to this email or shoot me a message at [email protected].
And don't forget "Axios on HBO" starting this Sunday at 6:30pm Eastern and Pacific.
Okay, let's start with ...
1 big thing: English, Chinese, and science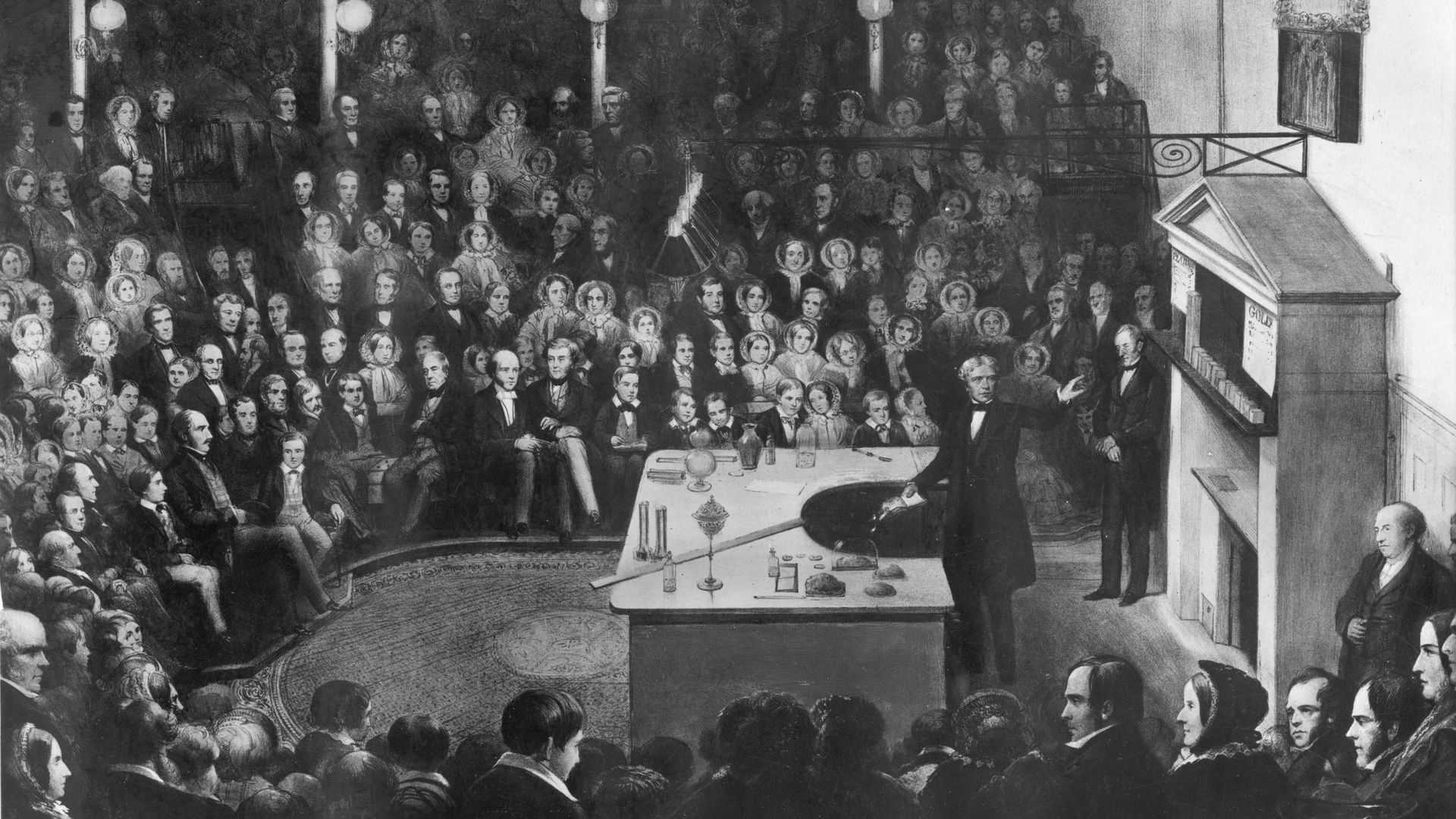 For centuries, science was a multilingual affair, powered by French, German, English and other tongues. But since the early 1970s, English has become the undisputed lingua franca of scientific papers, conferences, and discourse.
Writes Axios' Kaveh Waddell: English-speaking countries now have a huge leg up in technical research, including the current rages — artificial intelligence and quantum computing.
But, while English is highly unlikely to be dethroned, its advantages are eroding.
This is due to an increasingly healthy research environment in China, the fast transmission of research papers across the internet, and AI-aided translation technology that's shrinking the language barrier.
Background: Speaking English isn't optional for scientists, especially leading-edge computer science researchers.
Jacqueline Le Moigne, assistant technology chief at NASA Goddard Space Flight Center, did her graduate studies in her native France. But when she began researching AI and computer science, she found that even in France, English was the language of choice for the majority of journals and conferences.
"French researchers publish and collaborate in English," said Paul Indelicato, senior research advisor to the Conference of University Presidents in France. "Conferences and workshops, even [those] organized in France by French researchers, are in English."
Tellingly, Indelicato responded in English to questions posed in French.
The dominance of English gives native speakers a huge advantage, says Michael Gordin, a Princeton professor who specializes in the role of language in technological advance.
A New Zealand math or physics student learns specifically those subjects. But a student from China learns those — plus English. "That is a competing drain on your attention," Gordin tells Axios.
It was not always this way. English has been a scientific language since the 18th century, but only eclipsed other languages in the 1970s, says Gordin. English achieved absolute dominance in the 1990s, alongside the rise of the internet, and today more than 90% of all academic papers are published in English.
There is variation between disciplines. When she studied pure math, Le Moigne read mostly French. Her PhD thesis, however, required German sources on medical optics.
Countries that build up English proficiency can benefit from the advantages the language brings.
Since 2015, an annual study from EF Education First, which sells English-learning programs, reports a relationship between a country's level of English proficiency and scientific innovation.
But no one suggests that native English speakers are better at doing science. Instead, a firm grasp of the language allows them to collaborate with other researchers across borders, communicate seamlessly in conferences, and submit papers to prestigious journals with the smoothest, most persuasive prose.
The big picture: An increasingly independent academic environment in China means non-Chinese speakers are missing out on important information.
Andrew Ng, a leading AI researcher at Stanford, said last year that this creates an asymmetry: "China has a fairly deep awareness of what's happening in the English-speaking world, but the opposite is not true," he told The Atlantic's Sarah Zhang.
Testing Ng's asymmetry theory, Jeffrey Ding, a researcher at Oxford's Future of Humanity Institute, found in March that important AI-related documents were being translated into Chinese within days of being published. By contrast, few China-watchers are translating Chinese AI developments into English.
What's next: Machine translation is improving quickly. Though its work is still riddled with errors, Google Translate has been boosted by AI; meanwhile, researchers are taking early stabs at real-time translation, an extremely difficult task for humans and computers both.
Eventually, says Ding, "maybe the critical language of the future won't be English or Mandarin, but Python."
2. Amazon, Walmart and the midterms
Corporate America's political allegiances are largely predictable: Big Tech leans way left, and Big Oil way right.
Axios' Harry Stevens reports: But Amazon is unlike the rest of tech giants, per an analysis of PAC and employee donations from Fortune 500 firms.
Apple PACs and employees gave 97% of $1.2 million in donations to Democrats, and contributions from other tech companies were aimed similarly — Alphabet, Google's parent, gave 86% of $4.7 million to Democrats; Facebook 82% of $1.5 million; and IBM 87% of $500,000.
But Amazon gave just 67% of $2.1 million to Democrats, a much smaller share.
Other big retailers, too, gave smaller amounts to the Democrats — Target (49% to Democrats) and Walmart (47%).
The bottom line: Of the $180 million that big firms donated this cycle, 52% went to GOP candidates and 48% to Democrats. Alphabet was the single largest donor.
Go deeper: Explore the graphic
3. The last subway stop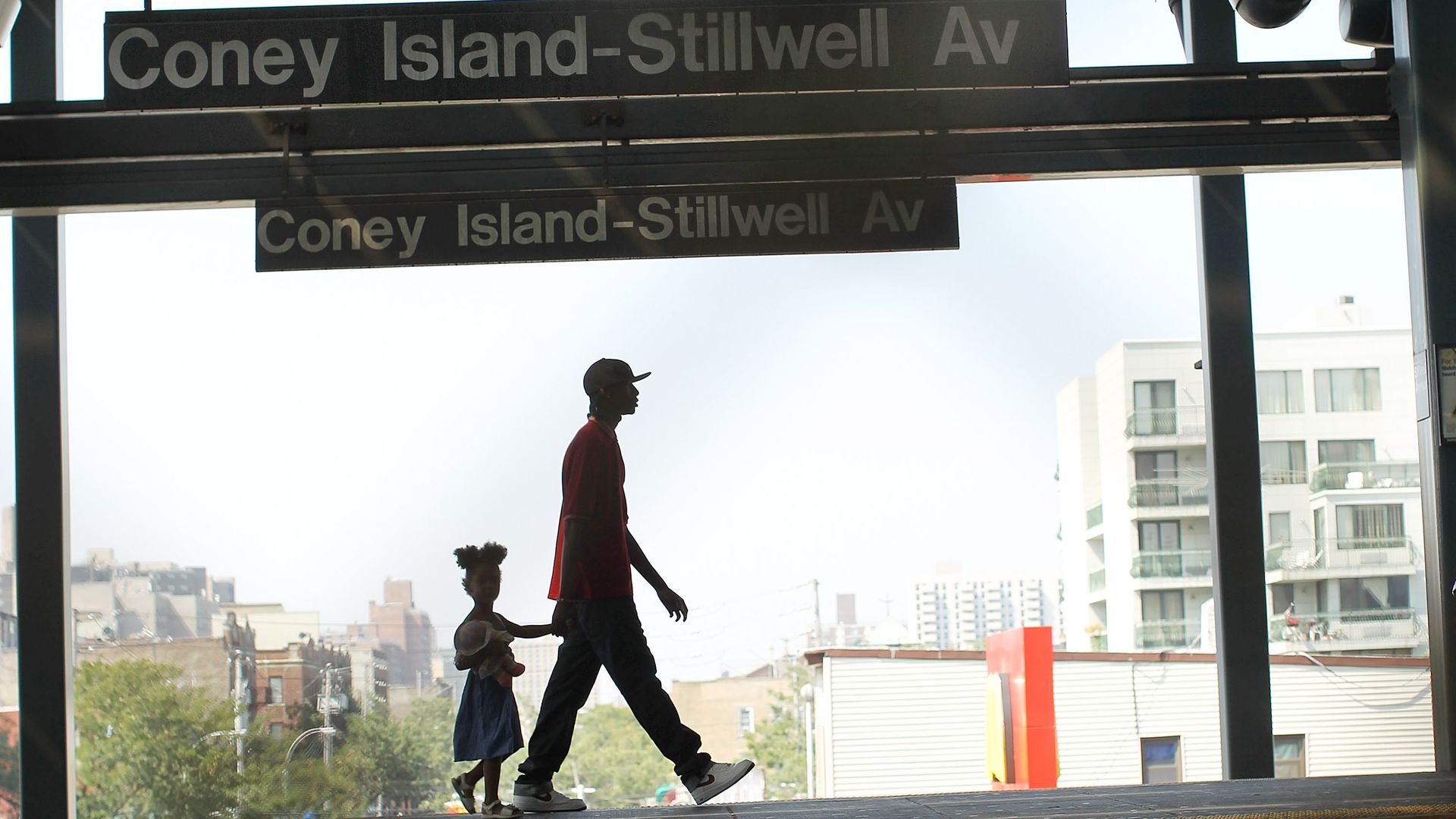 On Tuesday, we wrote about the great family exodus from American cities — how high costs of living and underfunded public schools are driving new parents to the exurbs.
But there's another, related trend in play: Working class families, even if they would like to move to the suburbs, are forced for financial reasons to stay in the city, writes Axios' Erica Pandey.
"The working class gets pushed out to the far edges of cities — the last-stop-of-the-subway parts of cities, where you neither get the space of being in suburbs nor the amenities of being in cities," Karen Harris, managing director at Bain Macro Trends, tells Axios.
A number of Future readers wrote with other thoughts:
"Hasn't this been true of cities at least since the end of WWII?  For all of my life it seems middle class adults have moved out of cities to the suburbs or farther when they started raising children. That's what led to the growth of suburbs and the decline of inner cities."
—
Tim Lahey
"[Y]ou left out strict zoning laws as one of the main culprits for real estate price inflation. The cities you mentioned in the article San Francisco, New York City and Boston are some of the worst offenders. There would be no reason for tech companies and capital intensive industries to price out families and young people if there were enough housing units created to keep prices down."
—
Robert Sosa
4. Worthy of your time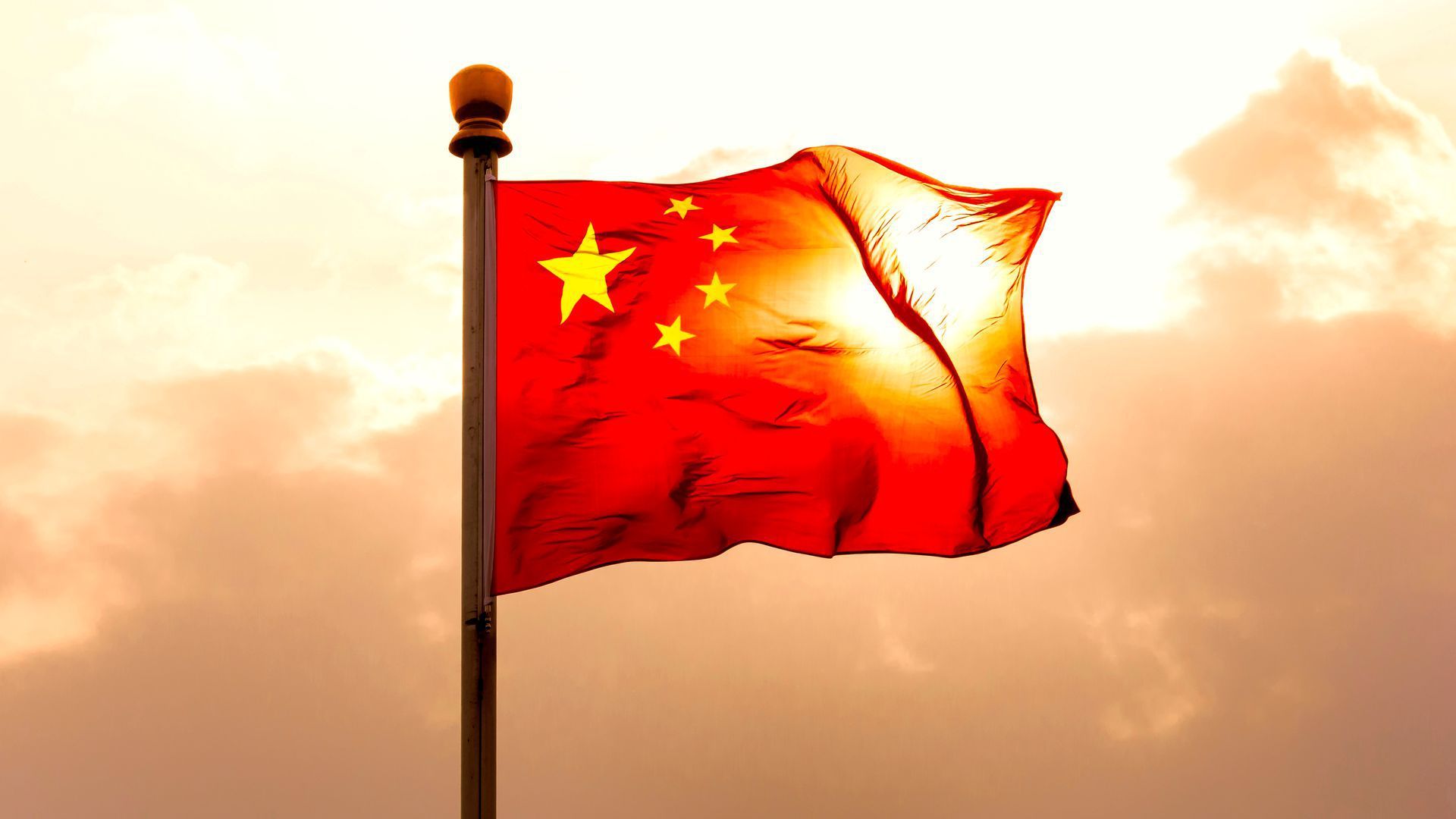 A bridge across age segregation (Marc Freedman - WSJ)
Tough U.S. measures to curb Chinese espionage (Joe Uchill - Axios)
What 1918 tells us about today (Simon Kuper - FT)
In Mumbai, a ride-hailing strike (The Economist)
How much evidence is enough? (Kevin Hartnett - Quanta)
5. 1 🎓 thing: Free college tuition for workers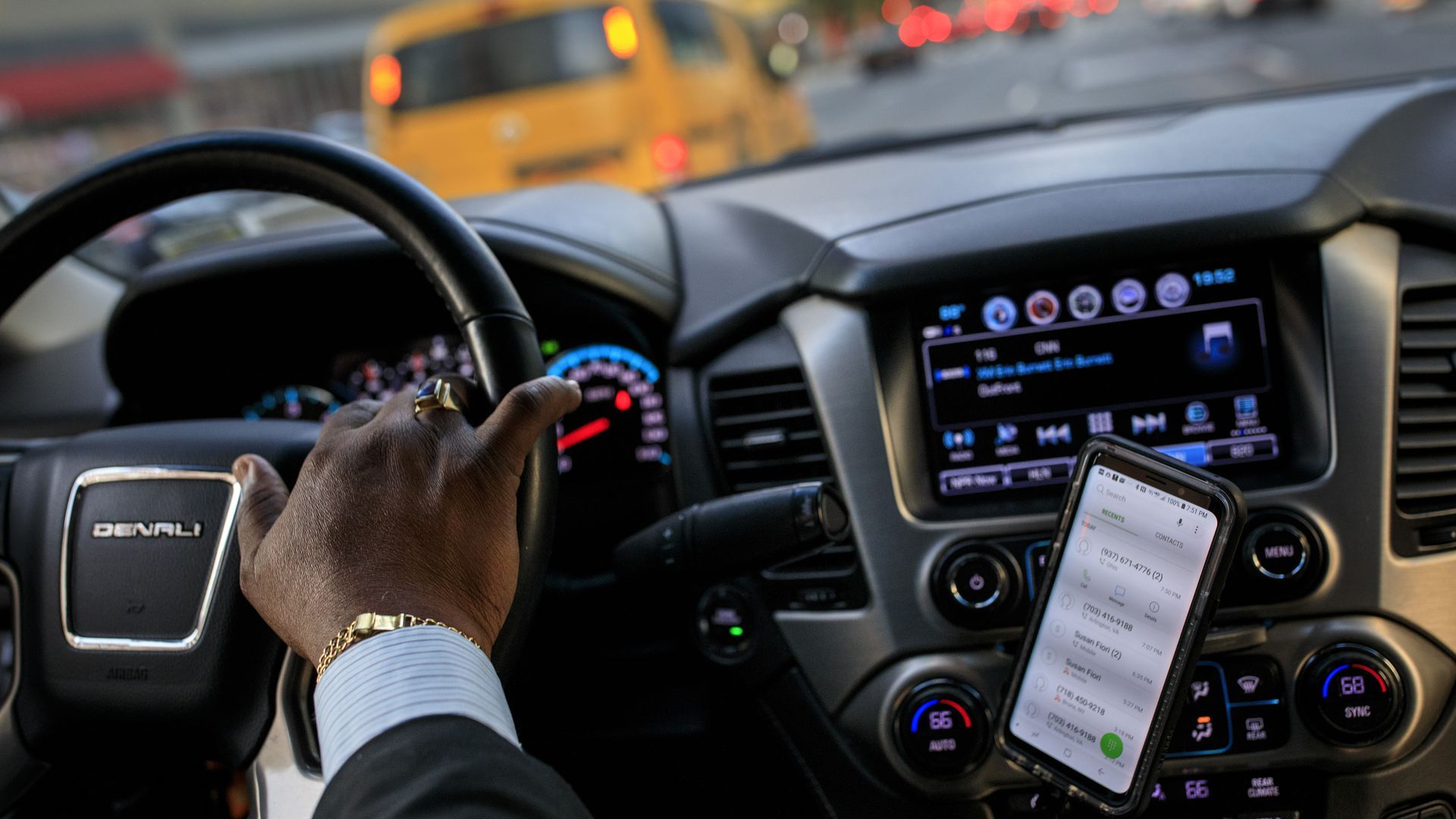 In an intensifying perks war among the world's biggest companies, Uber is the latest firm to introduce a shiny new benefit — free college tuition for drivers.
Erica writes: Corporate America is facing dual pressures — a battle to find enough workers amid a 3.7% jobless rate, and growing scrutiny from labor, regulators and consumers reckoning with business' impact on society. As we reported yesterday, companies are trying to appear responsive, in part by debuting social benefits for employees.
Driving the news: The ride-hailing company announced today that it is teaming up with Arizona State University to offer tuition-free on-line education to its drivers. Starbucks has also been offering free tuition at ASU — since 2014, 2,000 employees of the coffeehouse have gotten ASU degrees, the Arizona Republic reports.
The details: The Uber-ASU partnership will allow top drivers — those who have completed at least 3,000 rides with high ratings — to take online classes toward degrees. Family members are also eligible.
The backdrop:
A number of firms have student loan aid programs to help younger workers pay off debt.
Other companies are partnering with day care centers to provide cheap child care for their employees.