July 31, 2019
1 big thing: Amazon — Surveillance Inc.
In recent years, Amazon has made a series of investments, acquisitions and R&D moves in the smart home industry. None seemed particularly consequential on its own, but with a real estate deal last week, Amazon appears to have captured first-mover advantage in one of the most important new industries on the planet, Erica writes.
Why it matters: With the deals, Amazon has taken a pioneering lead in what has come to be called "surveillance capitalism," which includes some of the biggest businesses of the future, like 5G, autonomous vehicles and smart cities. Now, Amazon, with its edge in this new economy, is positioned to explode its revenue.
"Amazon has entered the surveillance capitalism domain with a very big bang," says Shoshana Zuboff, author of "The Age of Surveillance Capitalism." "Once you have this as your lens, and you look at Amazon, you will never look back."
The company has "already got all of this behavioral data flowing every which way," she says. "Now they're thinking, 'We can be a Google or a Facebook on top of what we've already got. Not only do we know what they know, but we know stuff that they don't know. We don't have to infer that you're interested in a white T-shirt with a big rose on the chest. We actually know because you bought one.'"
Other tech giants aren't "even in the same universe as Amazon," says Amy Webb, founder of the Future Today Institute. "We're talking about an entirely new ecosystem that is literally being born in front of our eyes."
What's happening: Amazon's newest offering, a deal announced last week with Realogy, connects homebuyers to real estate agents and gives them $5,000 in smart devices and services when they close the deal. The huge upside for Amazon is unchecked access to the data-rich interiors of our homes.
On paper, Amazon is giving out cool stuff for free. But the company is also getting "extremely inexpensive access to record some of the most intimate parts of your life," says Meredith Whittaker, co-founder of the AI Now Institute.
"There are hundreds of millions of marketing dollars that go into presenting these as sleek, convenience devices, but smart home is a misnomer. We're really talking about a surveillance home" that feeds tech firms data that is far more personal and valuable than what is garnered from an Instagram like or an online purchase.
Speaking to Axios, Amazon says that its speakers and cameras can be turned off at will and come with lights that signal when they are recording. It also says customers can log onto portals and delete whatever they want.
Still, there's a chasm between what the company says it does and what is technically possible, Whittaker says.
And there's more.
Amazon has rolled out Echo, its smart speaker, Ring, its camera doorbell, and dozens of other Alexa-enabled smart appliances. And Amazon is winning: about 70% of people who own smart speakers have Amazon's devices, according to a recent report from Consumer Intelligence Research Partners.
It partnered with Lennar, the country's largest homebuilder to put up houses that have internet "built into the walls and floors," making them the perfect shells for smart devices from Alexa to Ring, reports CNBC. And these homes aren't just for the rich. There are affordable versions being propped up in blue-collar neighborhoods, too, Webb says.
Amazon has also invested in Plant Prefab, a startup that constructs smart houses.
The result, per Webb, is "Amazon in literally every nook and cranny of our home because either it built us the home, or it has got devices in the home, or it helped sell us the home."
2. The unease about retirement
At a time when the U.S. population is getting older on average, about 80% of Americans say they are somewhat or extremely anxious that they have insufficient savings for retirement, according to a new survey.
What's happening: In a study released today by the Alliance for a Lifetime Income, 58% of Americans said they don't expect their income to last their lifetime.
Just 42% said they are fully financially secure for retirement.
A pension doesn't necessarily add up: Even a third of those with a pension or an annuity said they aren't confident they will have enough to live on through retirement.
The findings align with polls earlier this year by Gallup.
In an April report, 56% of Americans generally said their current financial situation was "excellent," and 57% said it is improving, the highest number since 2002.
Yet, 54% said they are worried about not having enough money for retirement.
And in a June poll, 18% of Americans said they have no retirement savings at all.
The bottom line: 18% of non-retired Americans are "largely unprepared" for when they are no longer earning an income, says Gallup.
3. Hot in the U.K.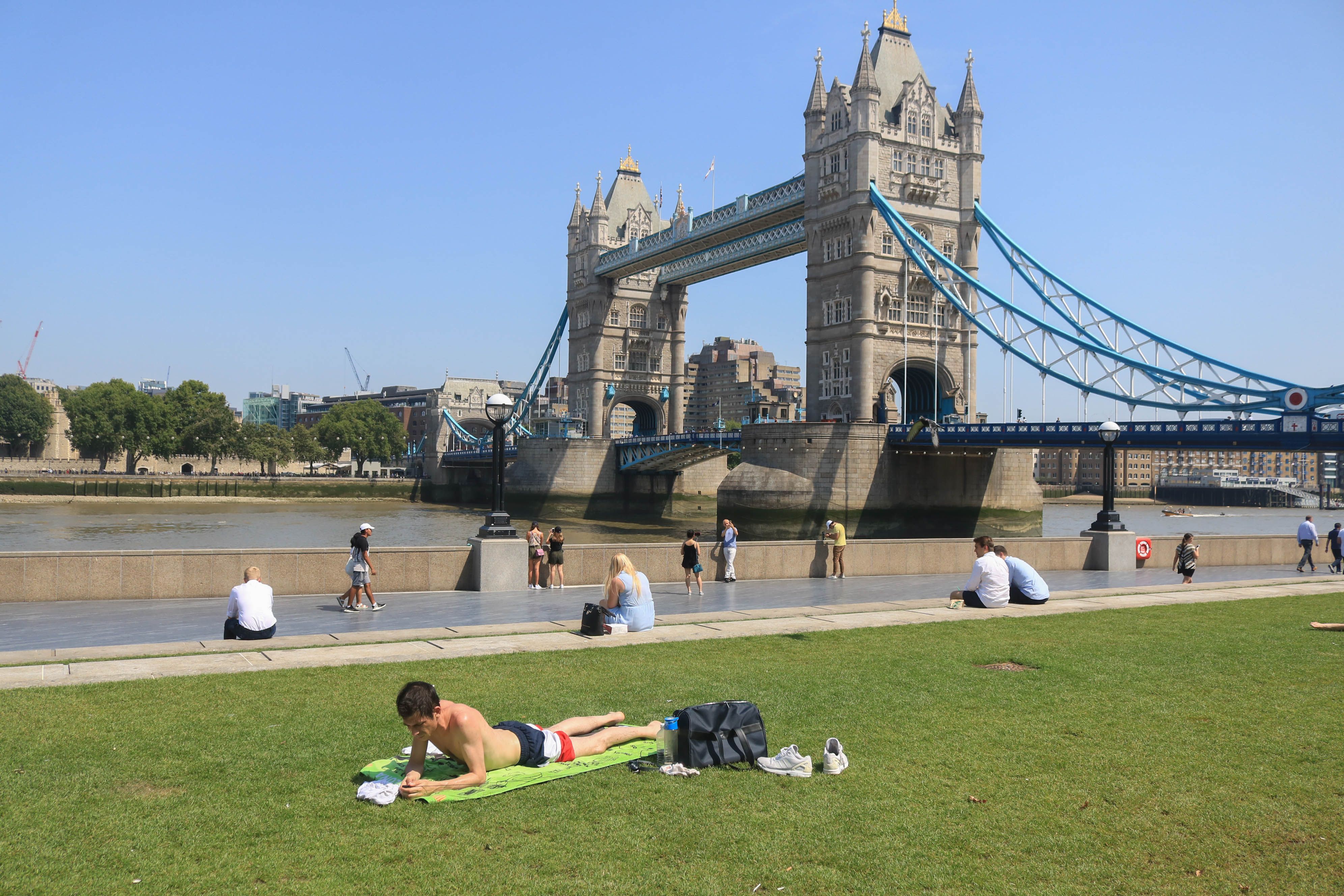 The 10 hottest years in the U.K. since 1884 have all occurred over the last decade and a half — including the hottest single day in recorded history, according to the U.K.'s Met Office.
The temperature in Cambridge reached 101.6 degrees Fahrenheit last Thursday, eclipsing the record set in 2003.
And the coolest days have all been prior to 1963, the Met said.
The rest of Europe, too, has been ultra-hot — in France, the temperature reached 114.8 degrees Fahrenheit on June 28.
4. Worthy of your time
Chinese parents prefer Lego to Barbie (The Economist)
The trouble with asteroids barreling toward Earth (Miriam Kramer — Axios)
The upside of imaginary friends (Allie Volpe — The Atlantic)
Do people really want weed concoctions? (Amanda Chicago Lewis — The Verge)
P.T. Barnum's America (Elizabeth Kolbert — The New Yorker)
5. 1 fun thing: The candidates AI can understand
The 2020 presidential race is full of regional accents and characteristic intonations: Bernie Sanders has his "millionaires and billionaires," President Trump twangs off words like "China," and Joe Biden loves his avuncular turns of phrase, Kaveh writes.
But despite the Brooklyn drawl, the Vermont senator's speech is the clearest of them all, according to an analysis from Trint, a software company that automatically transcribes audio.
Sen. Sanders speaks slowly and separates his syllables, which helped Trint catch his speech without any errors.
Amy Klobuchar, the Minnesota senator, was also flawlessly transcribed.
At the bottom of the pile: Trump, Beto O'Rourke, and Biden, who was misunderstood by the software 5% of the time.