September 11, 2019
Welcome back to Future. Has your best friend signed up?
Over the last year, we heard from many of you that you'd like less frequent, but more in-depth editions in your inbox, so, starting today, we're back to twice-a-week Future.
I'll be at the helm, along with Kaveh Waddell. To get in touch, just respond to this email or hit me at [email protected] Kaveh is at [email protected]
Today's Future is 1,256 words, <5 minute read. Here we go...
1 big thing: China's rust belt
Chinese megacities like Beijing, Shanghai and Shenzhen are capturing the world's attention with their glittering skylines, Fortune 500 firms and outsized wealth, but the country also has hundreds of shrinking, forgotten cities that are beginning to resemble America's Rust Belt.
Why it matters: The slowdown in these once-booming industrial towns is chipping away at China's economic might.
The backdrop: In the Mao era, China opened massive state-owned steel plants and coal mines in the northeast of the country to jump-start the economy. For the next 4 decades, the materials and energy coming out of that region fueled China's rise, helping build its gargantuan cities.
But as China's economy started to modernize and shift away from heavy industry toward services, the plants, which were sucking government money, were downsized, putting millions out of work.
Now, the government is investing in its own Silicon Valley — coastal cities like Shenzhen and Hangzhou that are home to Tencent and Alibaba — and the industrial centers are getting left behind, says Shehzad Qazi, managing director of China Beige Book, which analyzes China's economy based on thousands of surveys of Chinese companies.
Today, many of the shrinking cities in northeastern China are full of quiet streets and empty shops, as more and more young people go to the megacities to find work delivering packages or waiting tables at restaurants.
Among the people who are still there, "you're beginning to see opioid addictions," says Nathan Attrill, a scholar at Australian National University who studies the region. "There's a depression settling in that there is no future."
By the numbers: A recent analysis from Tsinghua University identified 180 cities in China that are losing people — and many of them are in the northeast.
Northeastern China's share of the country's GDP was around 6% in 2018, reports the South China Morning Post. Compare that to the 11% it commanded in 1990.
On net, 22% fewer companies reported new hiring between the second and third quarters of 2019, according to China Beige Book. That was largely driven by a steep decline in manufacturing jobs, Qazi says.
If northeast China were its own country, it would have the lowest birthrate in the world, says Attrill.
But, but, but: While the U.S.-China trade war is hurting other parts of the Chinese economy, its rust belt is actually benefitting, Attrill says. Half of the soybeans China consumes are grown in the northeast, and the region is becoming key as the country stops buying American soybeans. Most of the goods that are produced in the northeast are sold domestically, so it doesn't rely on exporting to the American market.
What to watch: "China is obsessed with social stability, so when you have a lot of unemployed workers in one place that really worries them," Attrill says. So far, no plan to re-energize the northeast has worked. "They've had to revitalize their revitalization plan twice since 2003."
And the government may soon have to deal with more rust belts as factories in other parts of the country shut down. "Chinese officials are already talking about the regions around Shanghai and Guangdong going through their own deindustrialization," Attrill says.
2. Help (really, really) wanted
Just this week, Amazon, Target and Wendy's have announced plans to hire a combined 180,000 new workers or temps, adding to the swelling number of jobs that so far outpaces the number of people who are available to work, Axios' Courtenay Brown writes.
Why it matters: The tight labor market — and the scarcity of workers — may come in the way of those ambitions.
Driving the news: On Monday, Amazon said it had 30,000 open jobs — a record for the company — that it's seeking to fill before the beginning of next year.
Wendy's announced it needed to add 20,000 people to its workforce to support the fast food company's foray into breakfast.
And retailers are starting to ramp up hiring for the holiday rush: Target wants to add 130,000 temporary workers — more than last year, a sign the company is confident in its ability to find that many workers, even though the unemployment rate has drifted lower since then.
The bottom line: Companies still see ample business demand, despite heightened economic uncertainty, that require troves of workers.
Yes, but: Job openings have exceeded the number of unemployed workers for 17 consecutive months — a dynamic never before seen since the government began tracking the data.
August's jobs report — while soft on the headline number — showed that more people out of the labor force were continuing to come off the sidelines. Economists aren't sure how many more of those workers are willing to jump back into the labor force, though higher pay, discounts and other perks may help.
The weakness in the jobs report had more to do with "a shortage of workers rather than weakening demand for them," Ed Yardeni, a former New York Fed economist, wrote in a note this week.
Go deeper: America's worker deserts
3. The end of cooking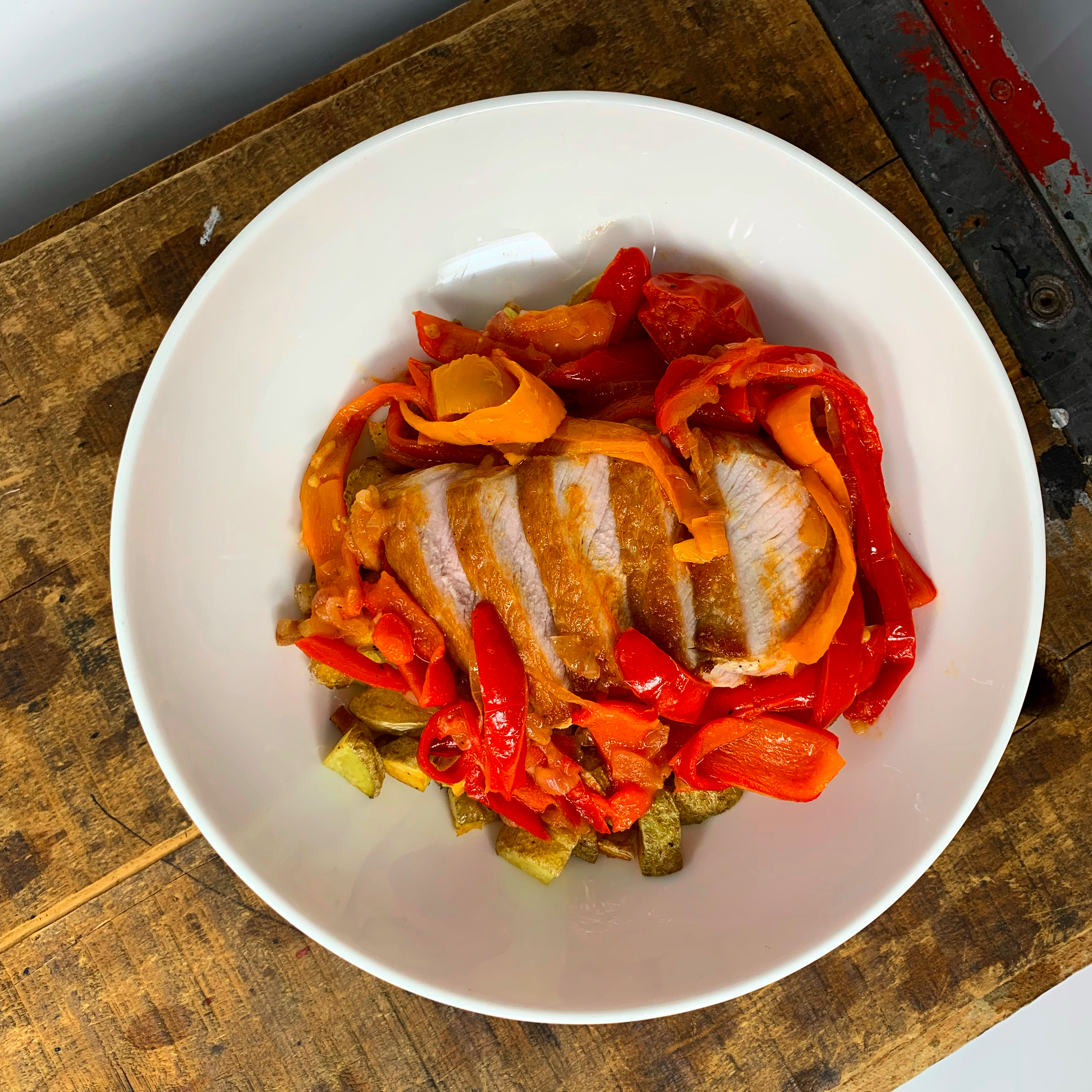 Retailers and grocery giants are in a stiff competition to win the delivery war — rolling out subscription services, adding fleets and designing robots to get better and faster at delivering groceries.
But, as we've reported, the demand signal for grocery delivery is still weak. The delivery market is still just 1% of total food retail, according to McKinsey.
And per a recent survey from Gallup, just 3% of Americans order groceries online once a week. 81% say they never order.
What's happening: The commonly cited reason for slow growth in the grocery delivery market is that shoppers still prefer to hand-select their food, especially produce.
But, but, but: There may be another, less-discussed reason millennials in big cities — who are willing to order almost everything online — aren't getting groceries delivered, says Gallup's Sean Kashanchi. They just aren't cooking as much anymore.
Per the same Gallup report, 35% of Americans said they ordered takeout or food delivery at least once a week, up from 31% last year. And 53% said they go out to eat at least once a week, up from 45% in 2018.
In fact, a billionaire tech investor boldly predicts that food will go the way of clothing, Bloomberg's Nat Drozdiak writes in the outlet's tech newsletter.
Naspers CEO Bob Van Dijk says that people will stop making their own meals just like they stopped making their own clothes, reports Drozdiak. "The notion that people gather a bunch of ingredients from a shop and put things together three times a day, thirty times a month — that's not the way things are going to work anymore," says van Dijk.
Yes, but: Cooking shows remain wildly popular on Netflix and other streaming platforms, and sales of print cookbooks jumped 21% between 2017 and 2018, reports Forbes.
4. Worthy of your time
5. 1 aging thing: Facebook's population
Facebook began as a way to put college social life on the internet. But now the fastest growing group of U.S. Facebook users are in their late 70s.
The share of the Silent Generation members (people born before 1945) that is on Facebook jumped from 21% in 2012 to 37% this year. The share of boomers surged from 43% to 60%, reports Quartz.
Why it matters: The percentage of millennials and Gen Xers on the platform hasn't really grown in the last 7 years, though many younger Americans use Facebook-owned Instagram instead.