Axios Future
February 07, 2019
1 big thing: When tax incentives go wrong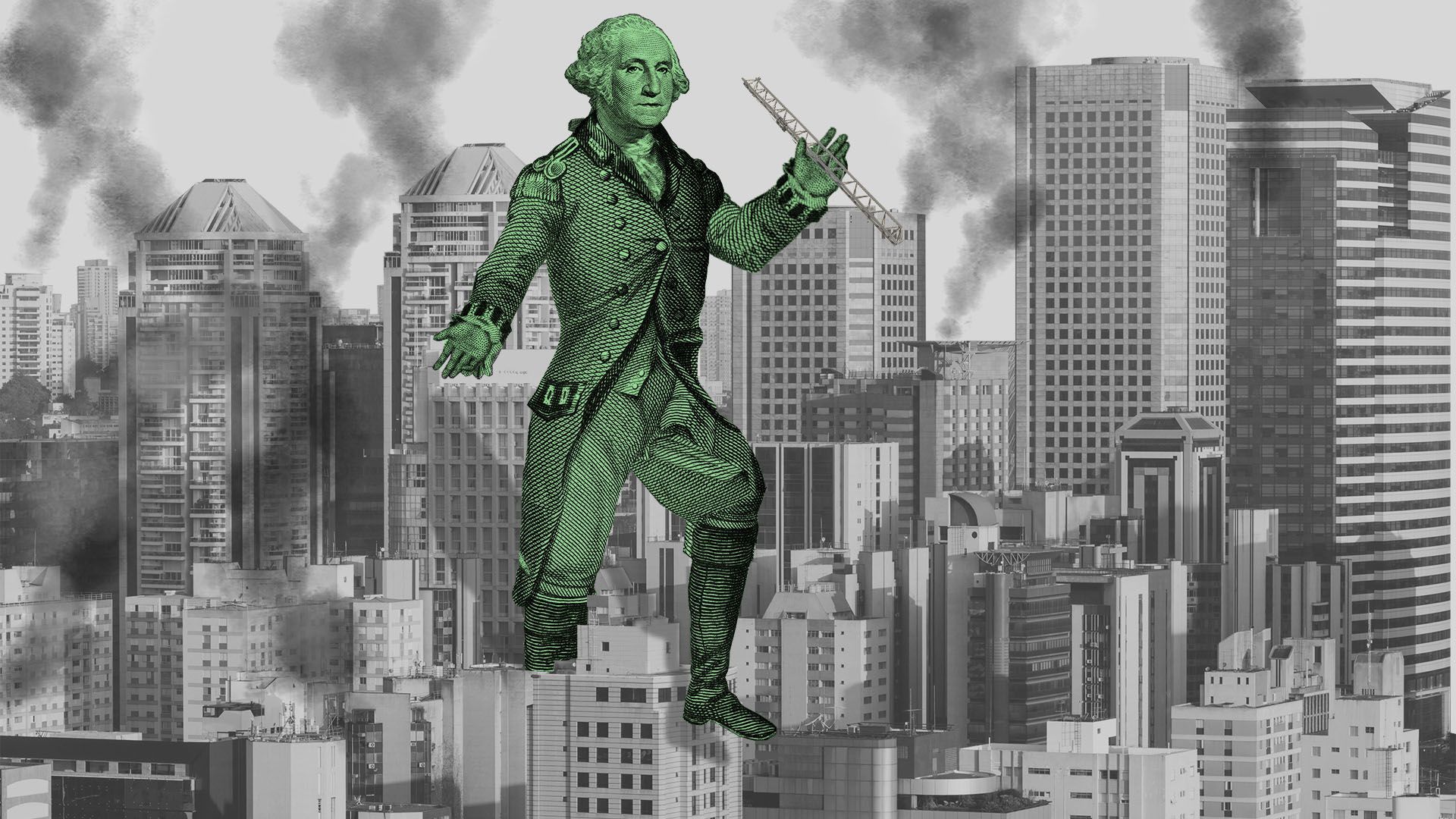 In New York, official scrutiny is triggering doubts about the future of a much-publicized $3 billion concession to Amazon to build a new headquarters employing tens of thousands. And in Wisconsin, Foxconn has created uncertainty about whether it will fulfill promises to build a huge new factory there employing 13,000 people, Erica reports.
Together, the deals cast unwanted new attention on breaks granted to big companies that pledge to hire thousands, often renege, and demand contracts that block disclosure of the arrangements.
They are part of a pattern across the U.S., according to a new study and interviews with experts.
The study — an examination of 164 deals in Texas since 2003, conducted by Nate Jensen, a professor at the University of Texas at Austin, and Calvin Thrall, a graduate student — found that about a quarter of the companies walked back on promised jobs after signing.
Many of the companies that underdelivered had stipulations that shielded them from public scrutiny — contract clauses that allowed them to block the release of details on the deals, Jensen and Thrall found.
Amazon inserted such conditions into its HQ2 contracts with both New York and Arlington, Virginia, Jensen said.
"It's only when you have these rare public auctions that the mask gets ripped off. It's just too easy. There's too much money sloshing around, and it's too easy to qualify for it."
—
Greg LeRoy, head of Good Jobs First, a nonprofit that tracks incentives
The Amazon HQ2 search threw the curtains open. Critics say too much was granted in a deal that could create havoc in and around Long Island City, including the displacement of longtime residents by skyrocketing rents.
Now the accord is under threat: On Monday, New York's state legislature nominated Sen. Michael Gianaris — a vocal HQ2 opponent — to a three-person board on which any member has the power to veto Amazon's plans.
In a statement Amazon said, "We expect our new headquarters to generate more than $27 billion in new tax revenues for community improvements and the people of New York."
The examples of companies failing to deliver appear to be rife.
Milwaukee has the highest-profile case: Foxconn got one of the biggest economic development grants in memory: $4.5 billion for 13,000 jobs, the rough equivalent of Wisconsin paying 30% of Foxconn's payroll for 15 years, says Tim Bartik, a senior economist at the Upjohn Institute. But over the last week, Foxconn has thrown the project into a whirlwind of uncertainty.
Last week, the company said it won't build the plant. Then, after a reported conversation between the company and President Trump, it said it actually will. No one knows what will happen next.
In a new investigation, Bloomberg reports that the company has failed to deliver on such pledges in Brazil, India and Pennsylvania, per Bloomberg.
Evergreen Solar, a solar panel manufacturer, received a $58 million grant commitment to build a plant in Massachusetts, but it eventually scrapped construction plans. The state recovered just $3 million of $21 million Evergreen had already received.
Foxconn did not respond to requests for comment.
Evergreen Solar has gone out of business.
2. Jenga and automated hands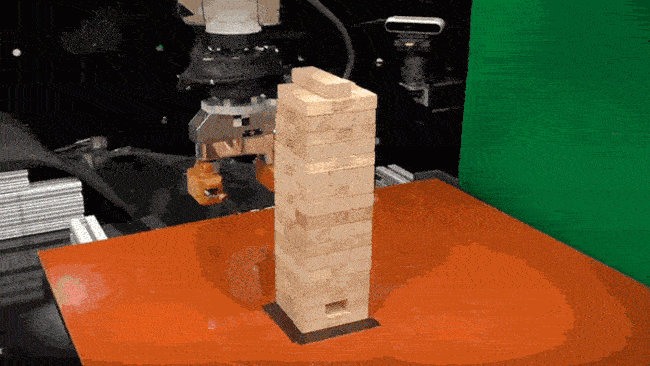 MIT researchers are using a wooden Jenga tower in a new effort to accomplish one of the hardest challenges in robotics — to build a bot that can grab, pack and assemble things with the dexterity of a human hand.
Kaveh writes: The MIT robot arm brings bots closer to assembling or packing finicky objects in a factory — jobs that, for now, can only be done by people.
The robot can gingerly poke out block after block from the tower, relying on feedback from a camera and — in a novel twist — its own sense of touch.
In Jenga, players take turns removing individual blocks from a tower, without touching other blocks while doing so. The player who knocks down the tower loses.
To most, it's a simple game, but to a roboticist, it's an enormous challenge. "It requires you to not only see the world but also feel the world," Nima Fazeli, the MIT graduate student who led the robot's development, tells Axios.
It's nearly impossible to know which blocks are removable and which aren't just by looking at a Jenga tower.
Jenga is "a little like chess or Go but for manipulation," says Ken Goldberg, a Berkeley roboticist who was not involved with the MIT research. "It really requires a pretty sophisticated level of skill."
Details: When the MIT robot played its first game, it attacked blocks at random. But it learned as it played, and 300 fallen towers later, it developed a system to predict how blocks in different parts of the tower would behave.
Essentially, the robot constantly asks itself: "How close is this block to the kinds of blocks that I've seen before?" Fazeli says.
As the robot prods a block, a cuff on its "wrist" detects the resistance so it can tell if it's free or stuck.
The bot is pretty good at the game, says Fazeli — but not world class. "If you have a little skill, you can definitely beat it."
What's next: A yet-unsolved next step with enormous commercial potential, says Goldberg, is putting things back into narrow gaps.
3. Rise of the content bots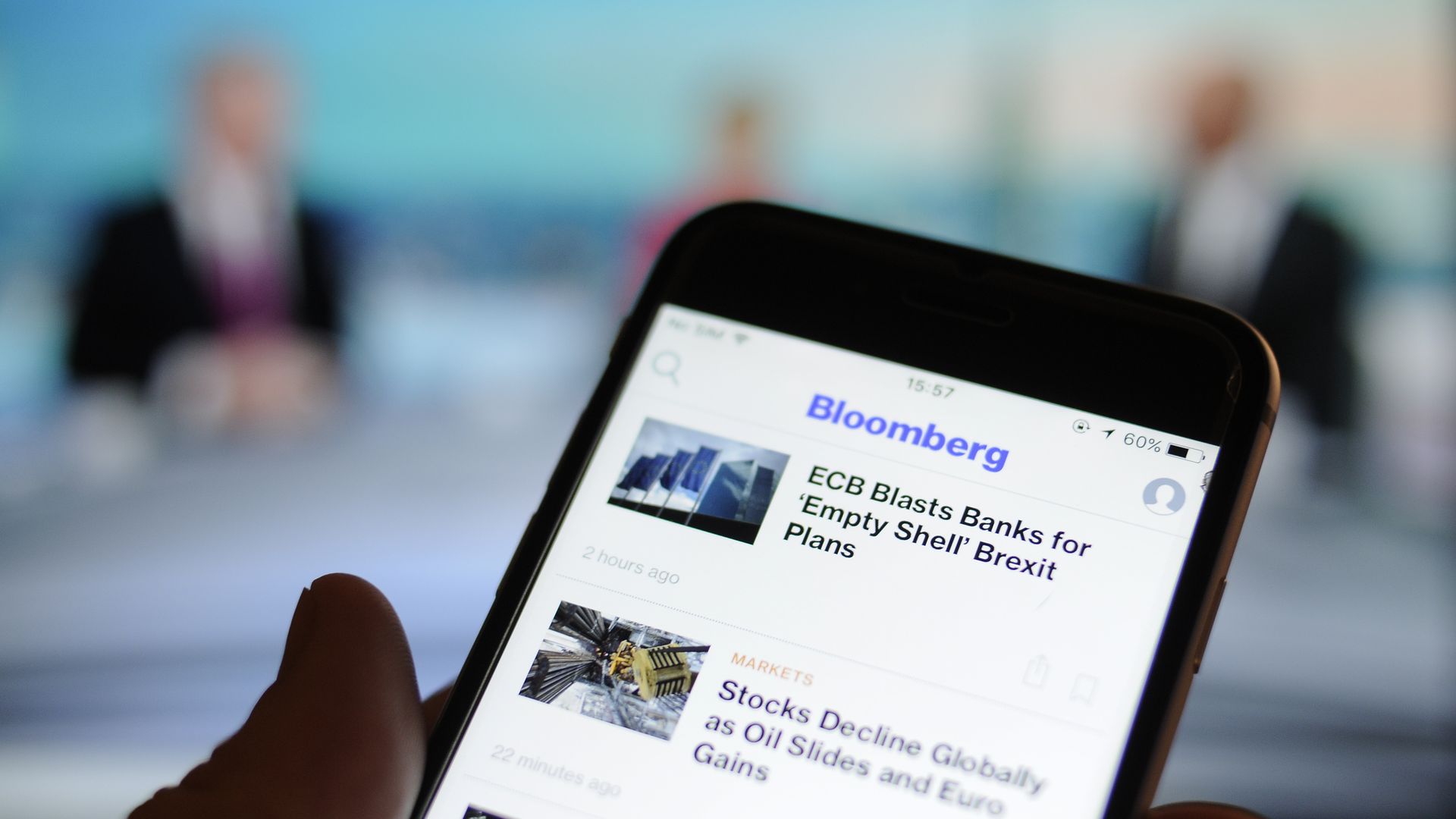 As reported above, robots are perfecting skills meant for factories and warehouses — but they're targeting desk jobs, too, Erica writes.
About 1/3 of the stories published on Bloomberg are written with some degree of AI help, reports NYT.
The good news: The articles that the Bloomberg bots write are standard wraps of company earnings reports — the stuff that business journalists might groan about.
In addition to markets news, another big area of bot reporting is sports. Per NYT, the AP uses AI for minor league baseball stories and the Washington Post for high school football recaps.
Here are examples of machine-generated articles from the AP:
TYSONS CORNER, Va. — MicroStrategy Inc. (MSTR) on Tuesday reported fourth-quarter net income of $3.3 million, after reporting a loss in the same period a year earlier.
MANCHESTER, N.H. — Jonathan Davis hit for the cycle, as the New Hampshire Fisher Cats topped the Portland Sea Dogs 10-3 on Tuesday.
4. Worthy of your time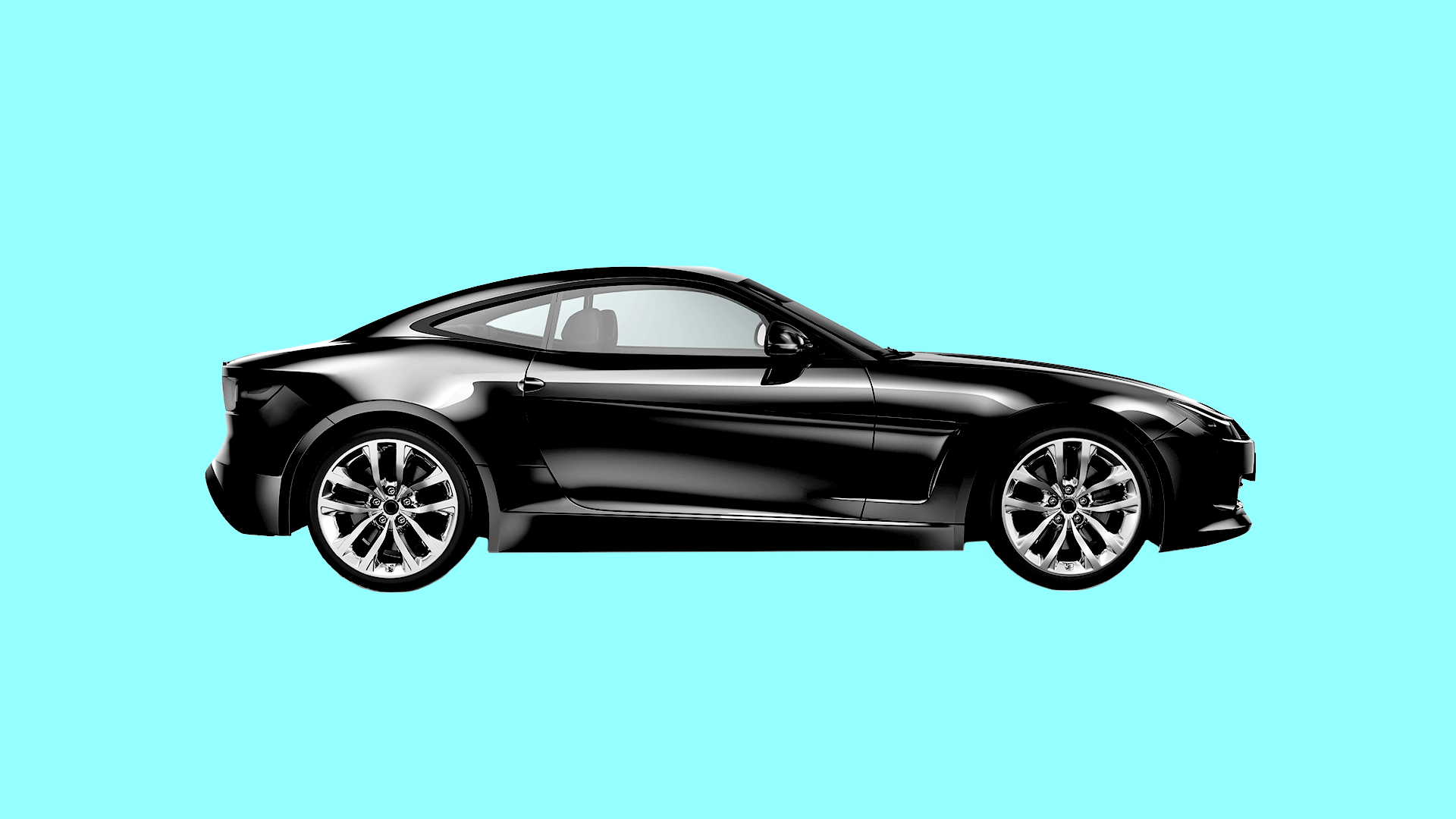 A dose of AI in drug development (Cade Metz — NYT)
A sixth sense for autonomous vehicles (Joann Muller — Axios)
Manhattan's super-tall, super-skinny future (Oliver Wainwright — The Guardian)
Mumbai, a hotbed for upstarts (Ananya Bhattacharya — Quartz)
The pay gap among MBA grads (Kelsey Gee — WSJ)
5. 1 chill thing: The perfect ticker symbol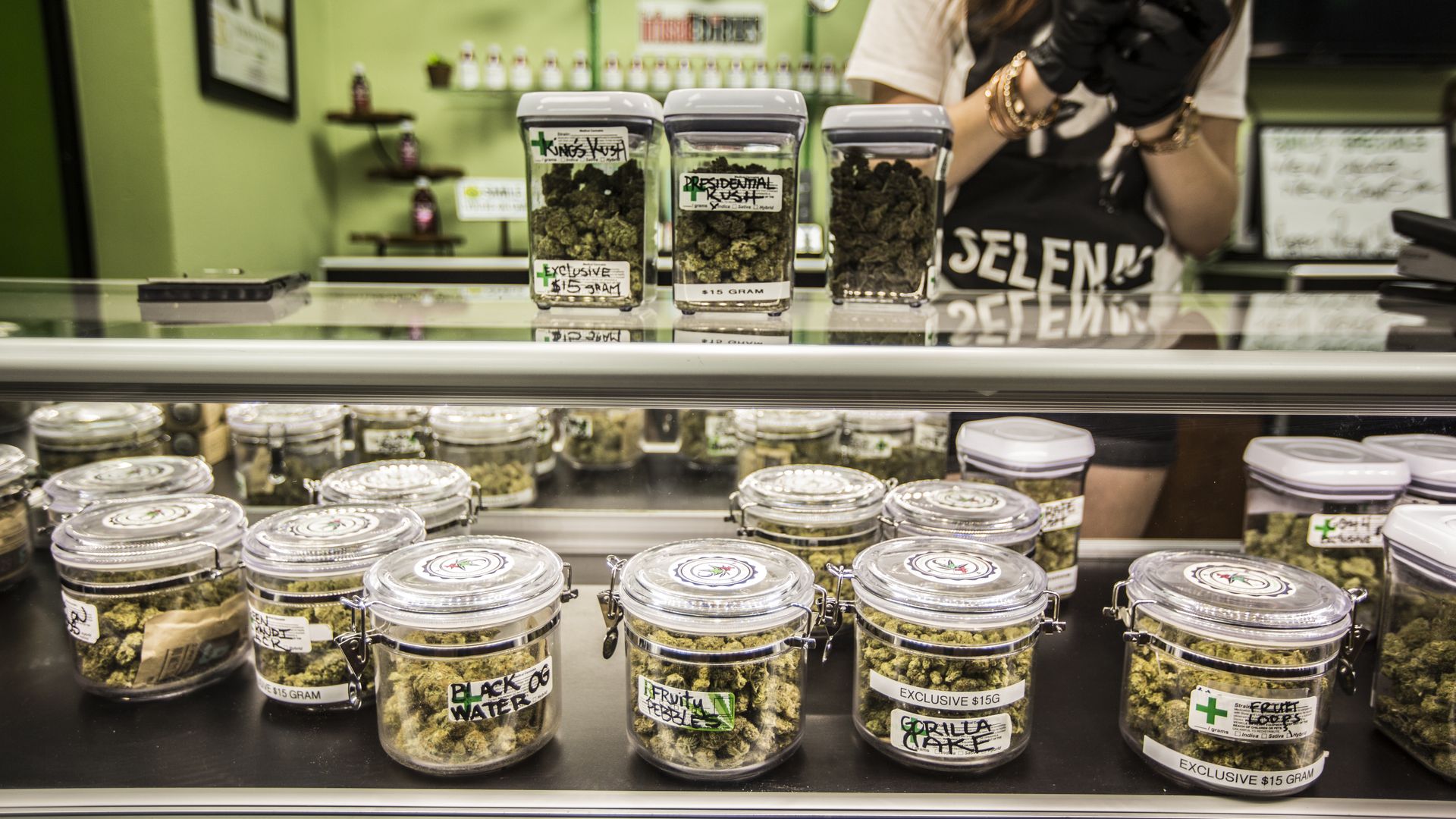 A small cannabis company in Vancouver called Weekend Unlimited has gotten its hands on the best stock ticker symbol for a business of its kind: POT.
Erica writes: The symbol used to belong to Potash Corp., which, as it sounds, produced potash, Quartz reports. When Potash merged with another company, the symbol was suddenly up for grabs.
Weekend Unlimited's stock was up 150% last Friday when it picked up its new symbol.
But the old ticker of the company was arguably even better. It was YOLO.