Welcome back. You'll see that this edition of FoW — the last of the year — covers many of our main themes, including jobs, Amazonization, the opioid crisis, and artificial intelligence. See you back here for more when we reconvene on Jan. 3.
Meanwhile, please invite your friends and colleagues to join the conversation. Tell me anything on your mind, including what you think about what you are reading here and in the daily stream. Just reply to this email, or reach me at steve@axios.com.
Let's start. Our first topic is ...
https://www.axios.com/newsletters/axios-future-0c576930-91b3-4ebe-99b2-c9da112ae4d3.html?chunk=0#story0
1 big thing: Switching jobs and getting higher pay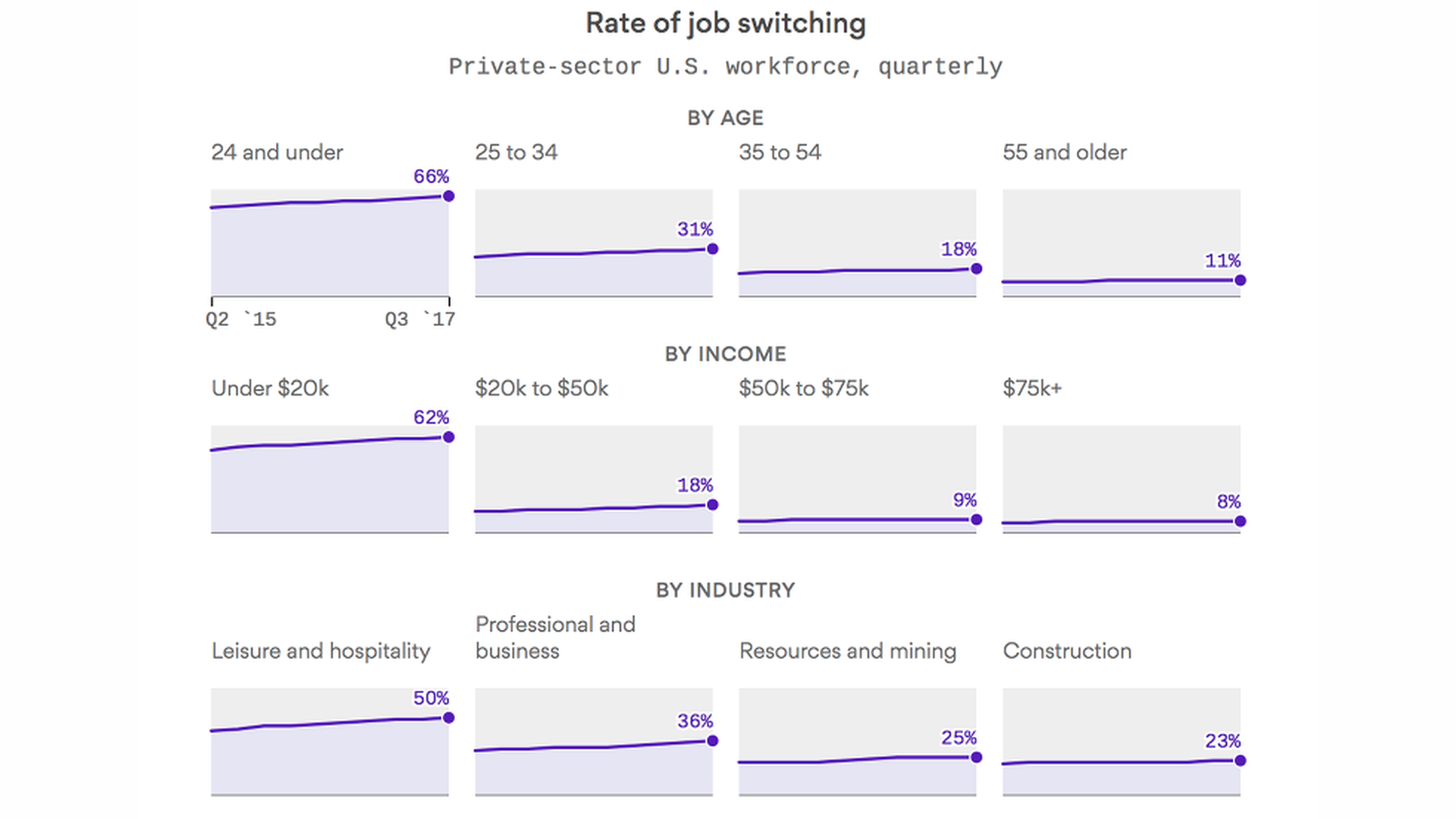 For months, we have seen reports that Americans are far less mobile than they used to be — even if jobs await in another part of the country, a lot of people just don't want to, or feel they cannot, move. But they are pretty flexible at least in one respect — they are willing to change jobs within the same city.. And a big reason is that many are rewarded handsomely for doing so, according to ADP, the payroll firm.
The bottom line: If you are a construction worker, and you held onto your job rather than accept an offer that came along, you are being paid a bit more on average than your workmate who switched to the other company — $31.71 an hour versus $28.51 at the new firm. But your buddy may surpass you later — the average construction switcher's wages were going up at a 5.8% annual rate in the third quarter of this year, compared with 4.9% for those who held onto their job.
But but but: Given the tightness of the labor market — unemployment is at just 4.1% — why aren't wages higher for switchers from the get-go? Ahu Yildirmaz, an economist who directs the ADP Research Institute, says one reason is that high-wage baby boomers are leaving their jobs and being replaced by lower-wage millennials. So the millennials may actually be receiving higher pay than they normally would at their level of experience.
https://www.axios.com/newsletters/axios-future-0c576930-91b3-4ebe-99b2-c9da112ae4d3.html?chunk=1#story1
2. The year of retail bankruptcy
Big-box stores are dropping like flies. As of November, the amount of shuttered U.S. retail space was already 16% higher than the Great Recession year 2008, according to CoStar, a real estate research firm. And 43% of the 2017 closures — or 43 million square feet of space — were big-box stores like Sears and Macy's.
But the more dramatic retail story of the year was bankruptcies, which are at a six-year high, according to S&P Global. As of Dec. 14, 50 U.S. retailers had filed for bankruptcy in 2017, higher than the 47 in all of last year. That includes 21 major retailers, more than double the nine that filed for bankruptcy in 2016. The numbers are surging toward the peaks of the post-financial crash period, when, in 2010 and 2011, retail bankruptcies totaled 67 and 59, respectively.
Above is a chart of the major retailing bankruptcies thus far this year.
https://www.axios.com/newsletters/axios-future-0c576930-91b3-4ebe-99b2-c9da112ae4d3.html?chunk=2#story2
Bonus: Malls should be closing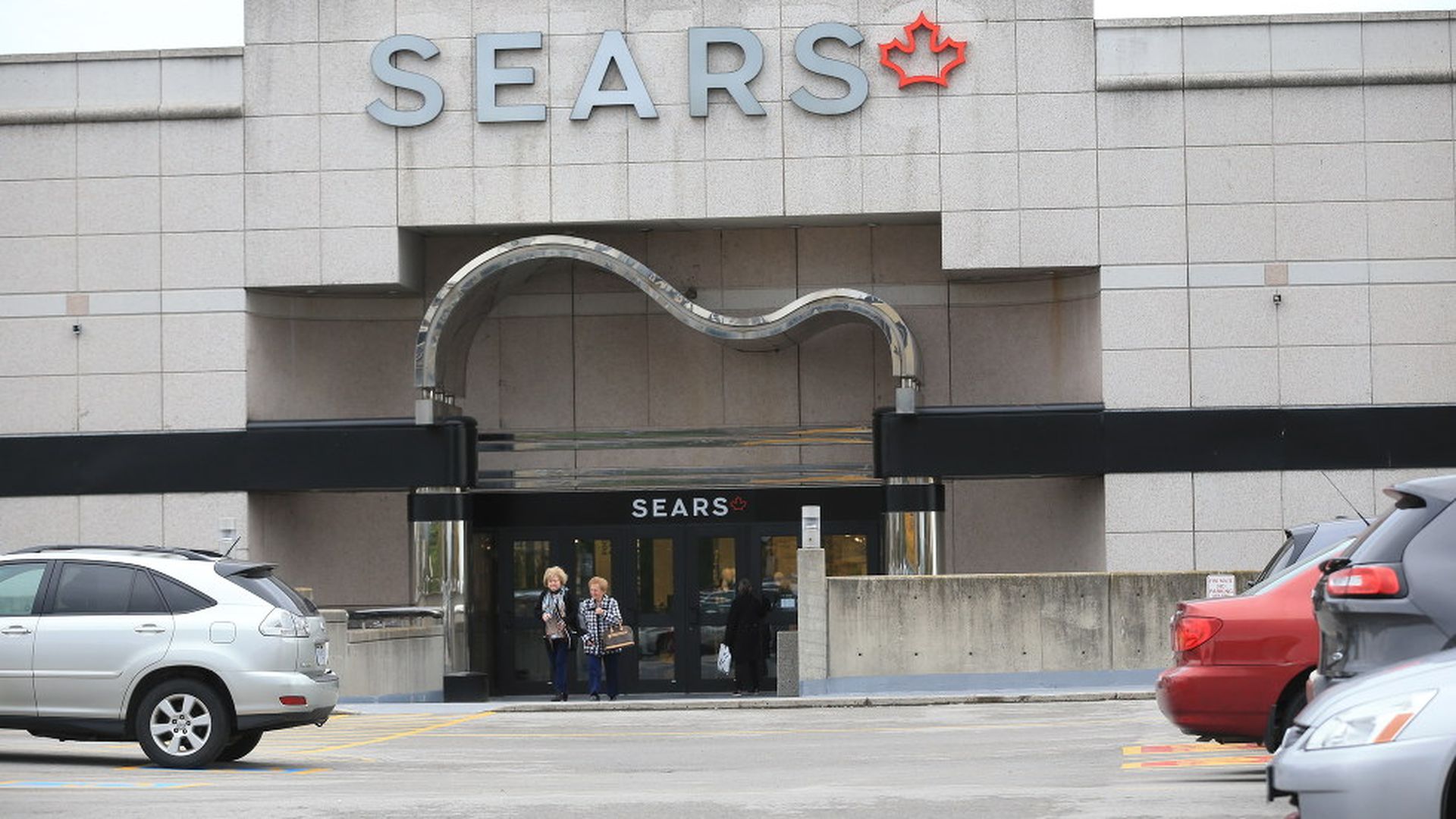 The painful truth about the retail bloodletting is that it's been a long time coming. Since about 2003, when they went on a construction tear, American builders have lived by the "Field of Dreams" rule — build it and customers will come.
By the numbers: Now, there are way too many stores, and way too much space devoted to them.
There are roughly 1,190 malls in the U.S.
Americans have far more indoor shopping space than anyone else on the planet. As of a year ago, that was 23.5 square feet per person.
The next two on the list — Canada and Australia — have 16.4 and 11.1 square feet, respectively.
Credit Suisse says a quarter of American malls — up to 275 of them — will shut over the next five years.
CoStar, the real estate research firm, tells Axios that the excess number of malls is more like 150.
Quick take: "What we are seeing going on is Darwinism at play," says CoStar's Ryan McCullough. "We believe that all these closures will have a healthy impact on the industry, but there will be a disruptive process till we get there."
https://www.axios.com/newsletters/axios-future-0c576930-91b3-4ebe-99b2-c9da112ae4d3.html?chunk=3#story3
3. The Amazon effect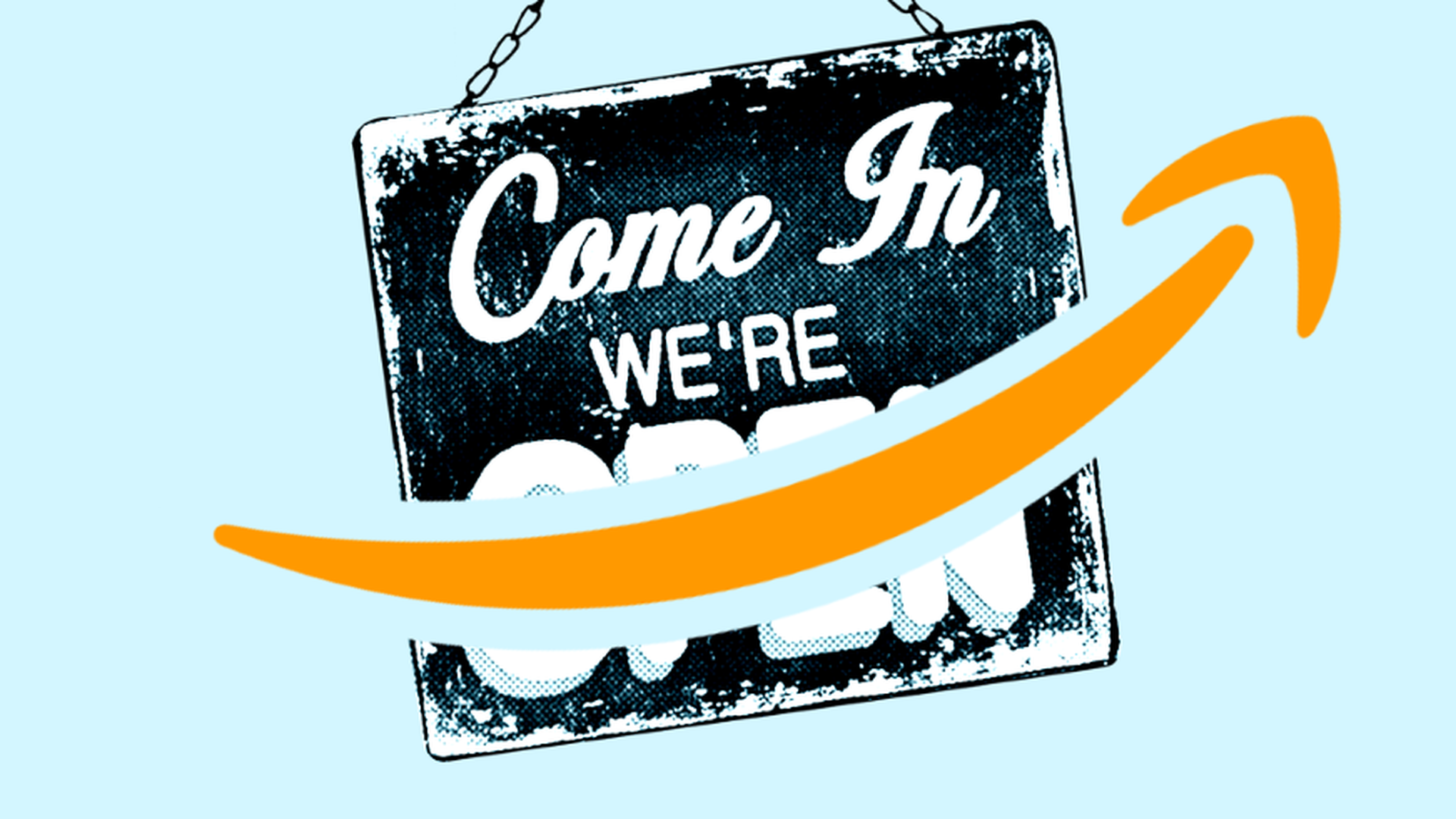 By the time Walmart reached the level of sales that Amazon enjoys today, it had become the focus of a buy-local movement that accused the company of hollowing out local economies and labor markets. Amazon has so far avoided a similar backlash, but it has had a similar impact on local communities, mom-and-pop retailers, manufacturers, and industry observers tell Axios' Chris Matthews.
Why it matters: Small retailers say Amazon is their No. 1 threat, surpassing big-box chains and rising health insurance costs, according to a recent poll by Advocates for Independent Business and the Institute for Local Self Reliance.
Amazon differs from the big-box threat of the 1990s.
Half of all items sold on Amazon are from small, third-party sellers, according to Amazon. And it's the conduit for about 100,000 small American retailers that do more than $100,000 in business a year on the platform.
The net effect has been to continue a weakening of small retail that began during the 1990s, says Stacy Mitchell of the Institute for Local Self Reliance. According to the Census Bureau, there were 572,000 mom-and-pops in 2007, accounting for 22% of retail jobs. By 2015, the number fell to 505,000, or 19% of such jobs.
"Entrepreneurship used to be a reliable path to the middle class," Mitchell says. "This is one factor driving higher income inequality."
This has led to some conflicting tales from the mom-and-pops themselves.
Gina Schaefer opened her first hardware store in 2003 as part of the Ace Hardware buying cooperative, and now owns a dozen locations in the Washington, D.C., area, successfully navigating competition from Home Depot and Walmart.
Schaefer said the threat from Amazon and other platforms is scarier because each year they offer a growing number of products, and make them cheaper and more convenient.
But Douglas Cormier of Hubbardston Candle Company raves about his experiences selling on Amazon. He says it enabled him and his wife to ramp up business making and selling beeswax candles out of their home within a matter of months. "We never would have started this business without Amazon," he says.
https://www.axios.com/newsletters/axios-future-0c576930-91b3-4ebe-99b2-c9da112ae4d3.html?chunk=4#story4
4. Suing over opioids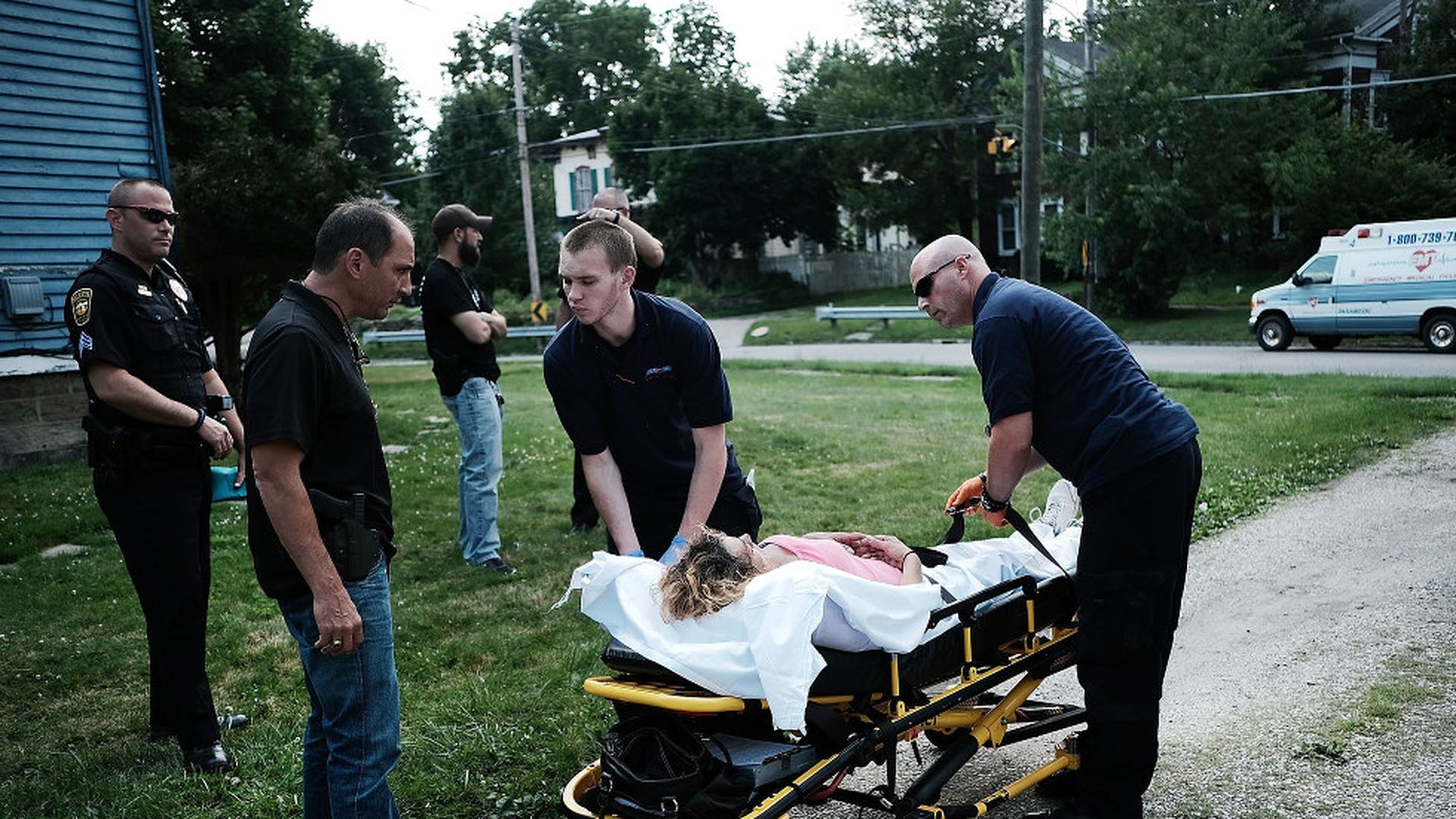 The city of Detroit yesterday joined a torrent of an estimated 400 cities, counties and states suing opioid makers in Big Pharma. Their main allegation: The companies are complicit in an addiction crisis that has killed about 37,000 people in the U.S. in the 12-month period ending in May, or 103 people/day.
More suits will be filed this week in Illinois. Paul Hanly, one of the leading lawyers for the plaintiffs, tells Axios that the number of cases will rise to almost 1,000 by this time next year — a deliberate strategy of driving the opioid-makers to the negotiating table.
In a settlement, Hanly said, "we're talking tens of billions if not hundreds of billions for a nationwide resolution." The lawyers' model is 1990s litigation that led to a $246 billion settlement with Big Tobacco under similar allegations.
Any settlement, Hanly said, is meant to reimburse localities for services like ambulance, hospitalization and, too often, morgues, funeral homes and cemeteries.
Read this statistic: When you add in heroin, to which opioid addicts often turn because it's cheaper and easier to obtain, the 12-month number of opioid deaths through May exceeds 53,000, meaning 145 people/day.
The lawsuits list Purdue Pharma, the maker of OxyContin, the principal opioid on the market; Janssen Pharmaceuticals; Endo and others. In September, Purdue filed motions to dismiss lawsuits filed by the states of Ohio and Wisconsin. If it wins, the company presumably will use that as a model for its defense.
https://www.axios.com/newsletters/axios-future-0c576930-91b3-4ebe-99b2-c9da112ae4d3.html?chunk=5#story5
5. The biggest story in AI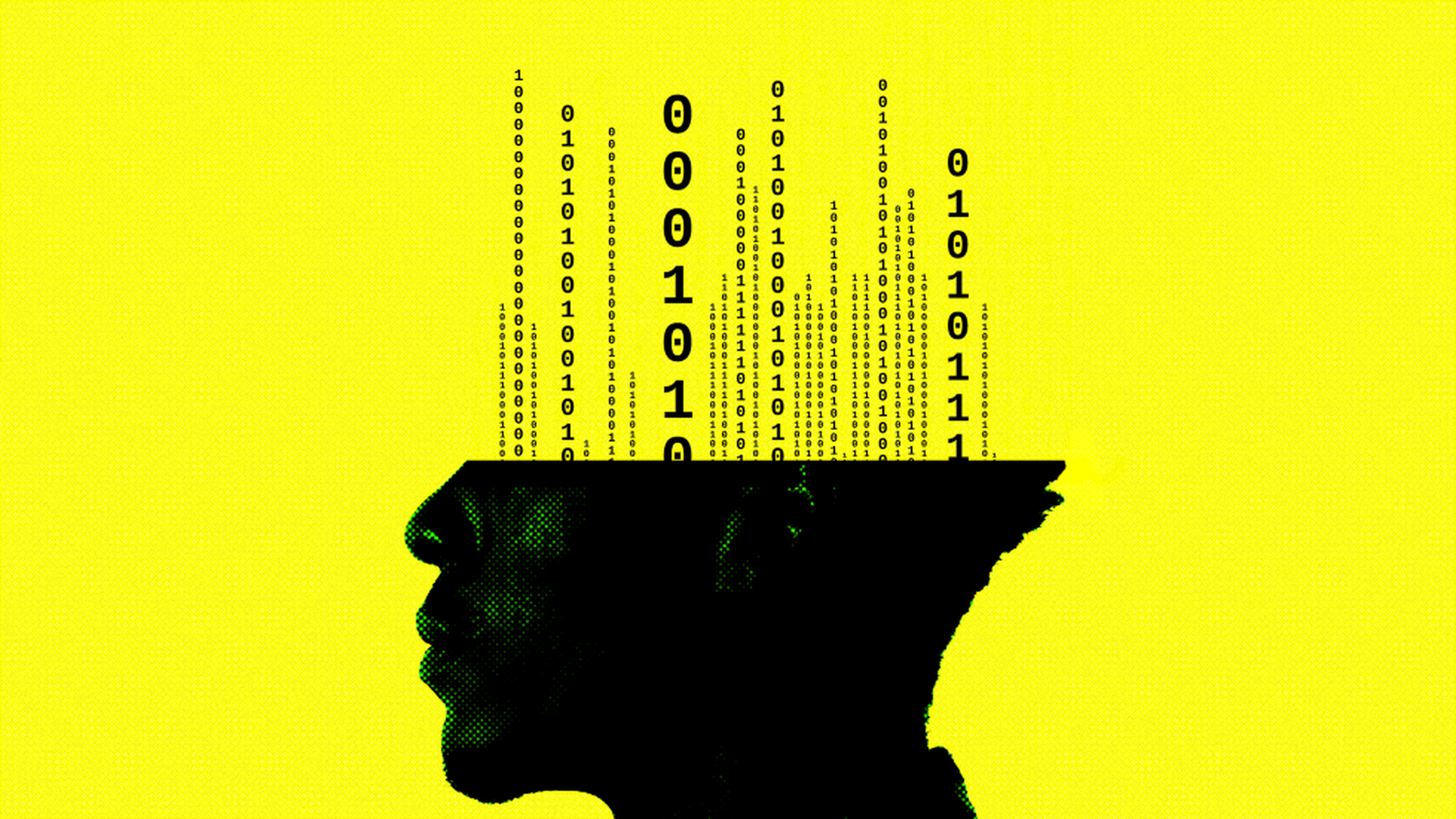 Artificial intelligence — already a much-discussed science in recent years — moved to the center of public conversation in 2017.
What we're hearing: Leading tech voices continue to ring the alarm about the potential for a super-intelligent bot to take over the world in a very unpleasant way. Others say the fears are vastly exaggerated. The latter seems to be gaining more converts, namely because AI is nowhere near super-human intelligence at the moment.
We surveyed the community — including Rethink's Rodney Brooks, Landing.AI's Andrew Ng and Google Brain's Been Kim — asking the following question: What was the most important AI story of 2017?
https://www.axios.com/newsletters/axios-future-0c576930-91b3-4ebe-99b2-c9da112ae4d3.html?chunk=6#story6
6. Letters on the working homeless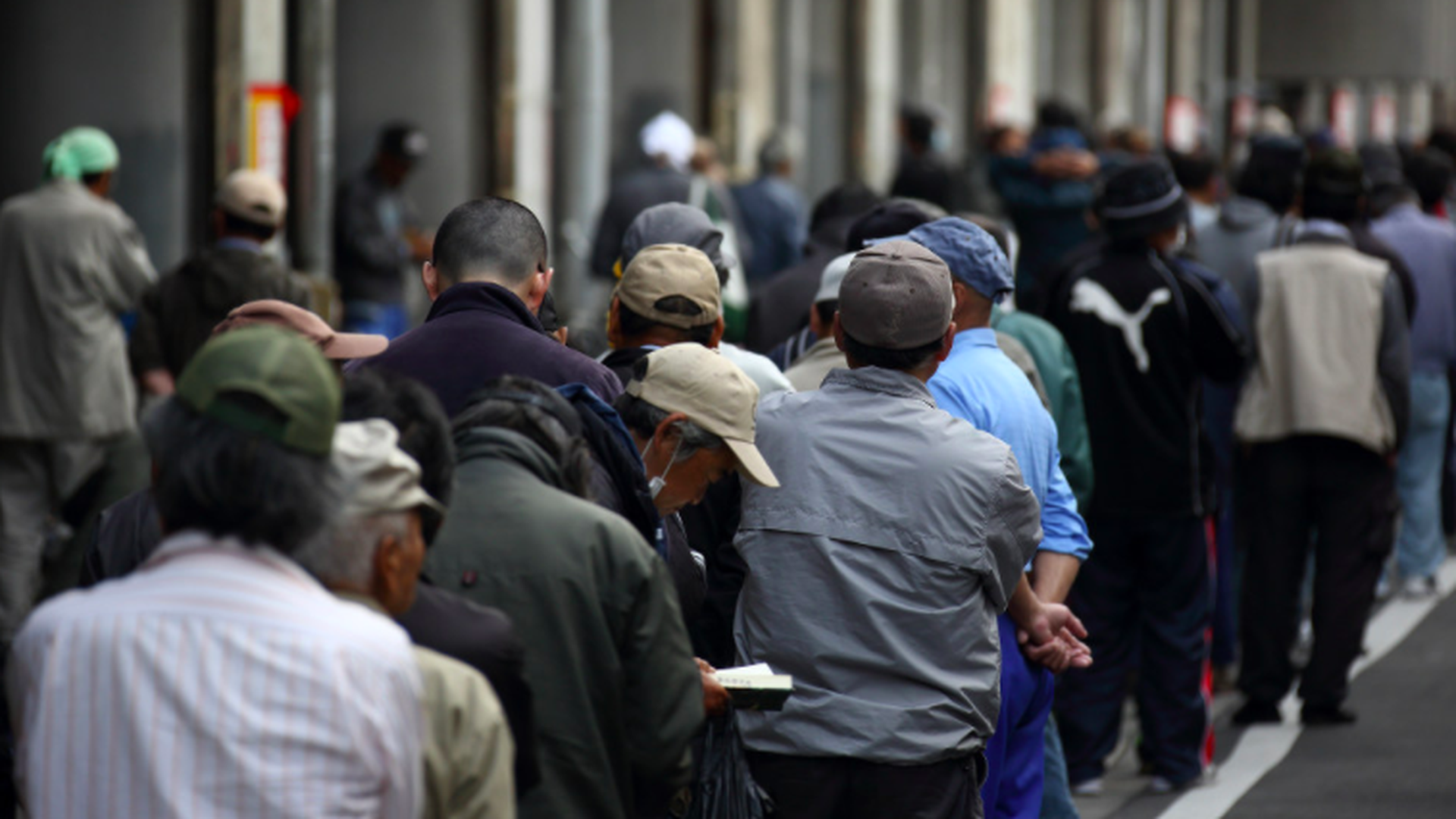 Last week, we reported on the phenomenon of the working homeless — people who have jobs but live in a car, in a shelter, or any place they can. We received a lot of emails in response. Here is an edited sampling.
Dave Oberling, Code4Life: It's very rare to be working full time and be homeless at the same time. That's why governments don't track it very well — because it is thankfully extremely rare. The poverty rate nationally for people who work full time is less than 3%.
But the working homeless, the marginally attached to the workforce, the underemployed, and the part-timers who want full-time work all share the same affliction – a lack of skills. With rare exceptions, your salary is generally commensurate with the amount of value you add to your employer. If you're making minimum wage, that's a signal that you need to upgrade your skills.
Forget college — the future is about the acquisition of higher level skills, by whatever means necessary. A computer programmer is just a modern-day carpenter.
Zachary Wensink: It would be interesting to look into the barriers that keep the working homeless from moving to an area where they can afford housing, with the same skill set. I live in Sheboygan County, Wis., where the economy is booming and employers are desperate for workers, and I have a hard time figuring out why there are these disparities.
William N. Moore: The working homeless anomaly will continue until the affordable housing supply exceeds affordable housing demand. This is an old problem that housing developers have not addressed. Sleeping in an automobile is an unpleasant experience. I recently saw a gentleman washing his feet in the men's room at a Target Store. I wonder if he was a working homeless person.
https://www.axios.com/newsletters/axios-future-0c576930-91b3-4ebe-99b2-c9da112ae4d3.html?chunk=7#story7
7. Worthy of your time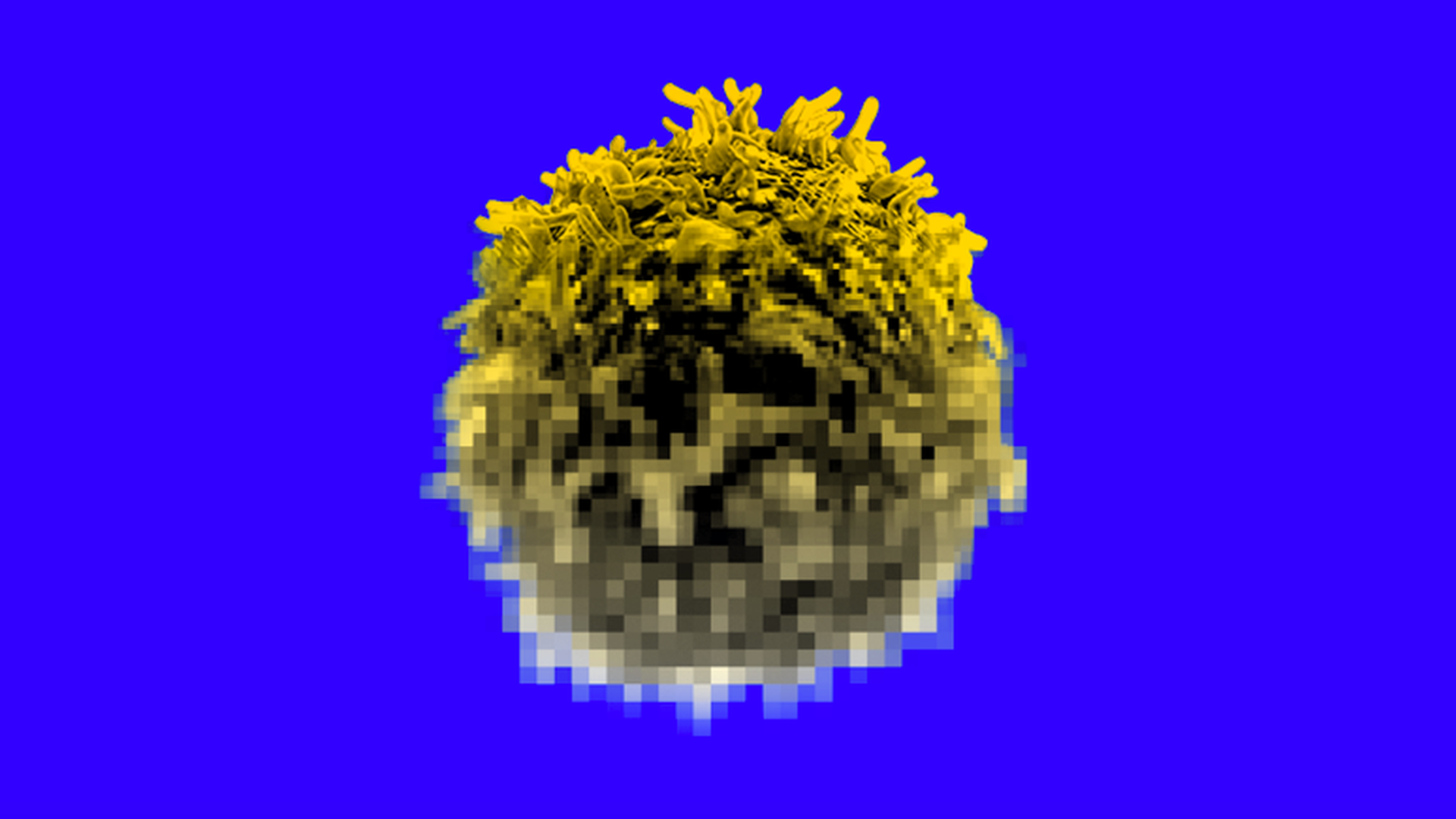 https://www.axios.com/newsletters/axios-future-0c576930-91b3-4ebe-99b2-c9da112ae4d3.html?chunk=8#story8
8. 1 fun thing: An owl on your desk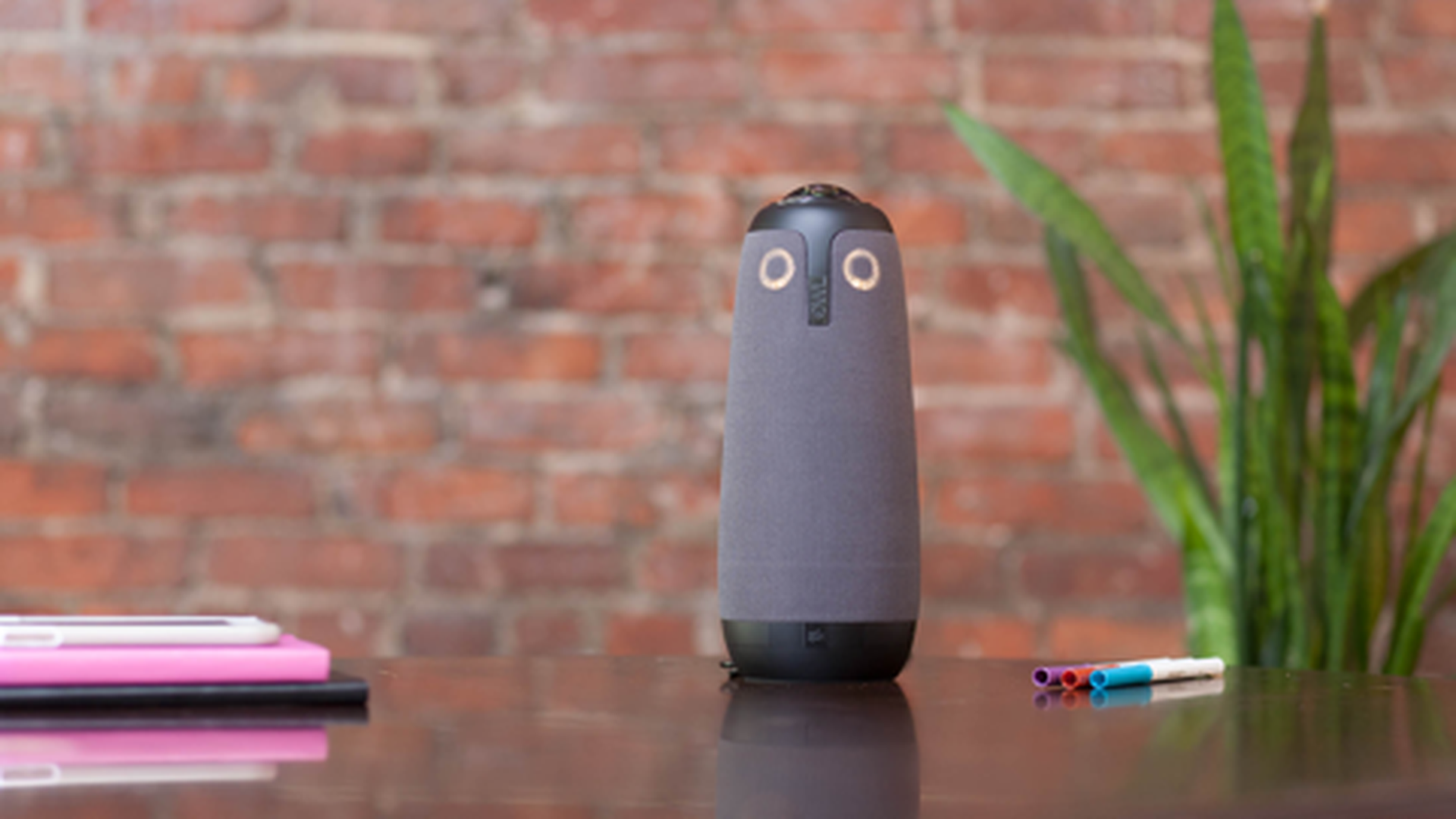 Remote calls into a conference room at headquarters are the worst: too often voices are muffled, mumbled, delayed and indistinct. When the conversation turns to the whiteboard — forget about it. The best thing to do is hang up and blame it on a bad line.
The details: Meeting Owl, though, seems a long step toward reducing the pain. I got a demo of this smart robot, which you place on your conference room table, where it listens and rotates between people as they speak.
A fish-eye, 360-degree lens renders the entire whiteboard visible.
If it detects three speakers, and they are in different parts of the room, it shifts to a tri-split screen. And eight microphones make them distinctly clear.
"Lots of telepresence robots have been made. The first most important problem is moving around the conference room," Mark Schnittman, the CTO of Owl Labs, tells me.
Job impact: This $799 device could potentially put some people out of work. For example, it can replace the folks who run the camera system at public panel discussions, toggling automatically from person to person. "We put a camera person and a director in one box and made it automatic," says Owl's Rebecca Corliss.
One downside: The Meeting Owl is not voice activated so you have to manually start it up each time. But, Schnittman says, "It's 100% possible. It's a matter of figuring it out."