Axios Future
October 17, 2020
Welcome to Axios Future, the only newsletter to make the Kessel Run in less than 12 parsecs.
Situational Awareness: Axios is launching Hard Truths, a yearlong series dedicated to covering the impact of systemic racism in the US. We hope you check out this important series of Deep Dives, events, podcasts, and more on Axios.com, and in a special send of Axios AM later today. 
Today's Smart Brevity count: 1,867 words or about 7 minutes.
1 big thing: Targeted lockdowns are the new way to control the coronavirus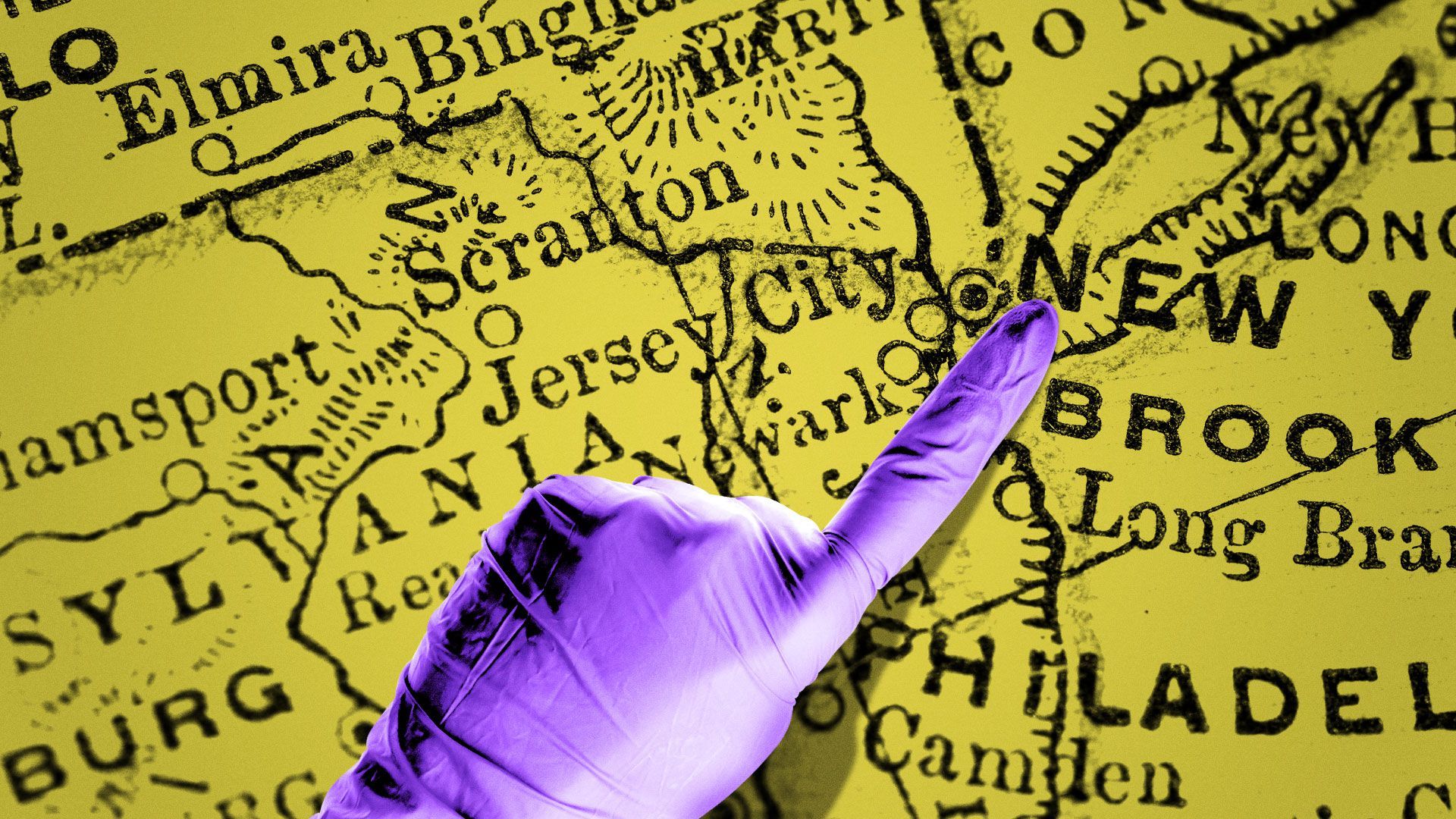 As a new wave of coronavirus cases hits the U.S. and Europe, governments are shifting away from total shutdowns toward more geographically targeted lockdowns to stifle the virus' spread.
Why it matters: Precision shutdowns can slow emerging outbreaks while lessening the overall economic impact of the response. But they risk a backlash from those who are targeted, and may not be strong enough to keep a highly contagious virus under control.
Driving the news: New York City tried to control a flare-up of new coronavirus cases this month by instituting partial shutdowns on a neighborhood-by-neighborhood basis, curtailing economic and social activity in areas harder hit by the virus while continuing reopening elsewhere.
What's new: Some early research indicates more-targeted lockdowns can effectively smother outbreaks while leaving broader city and regional economies mostly intact.
Yes, but: Individuals move around a city, and some epidemiologists worry that over time cases will break out of targeted lockdown areas and spark a wider outbreak.
What to watch: A targeted lockdown is inevitably going to appear to single out specific groups of people, which risks creating a backlash that can undermine public support for long-term control measures.
The bottom line: Targeted lockdowns can throttle the virus while minimizing economic damage, at least in the short term. But one thing we've learned is that if COVID-19 gets out of control in one place, it may be only a matter of time before it ends up everywhere else.
2. How lawyers learned to Zoom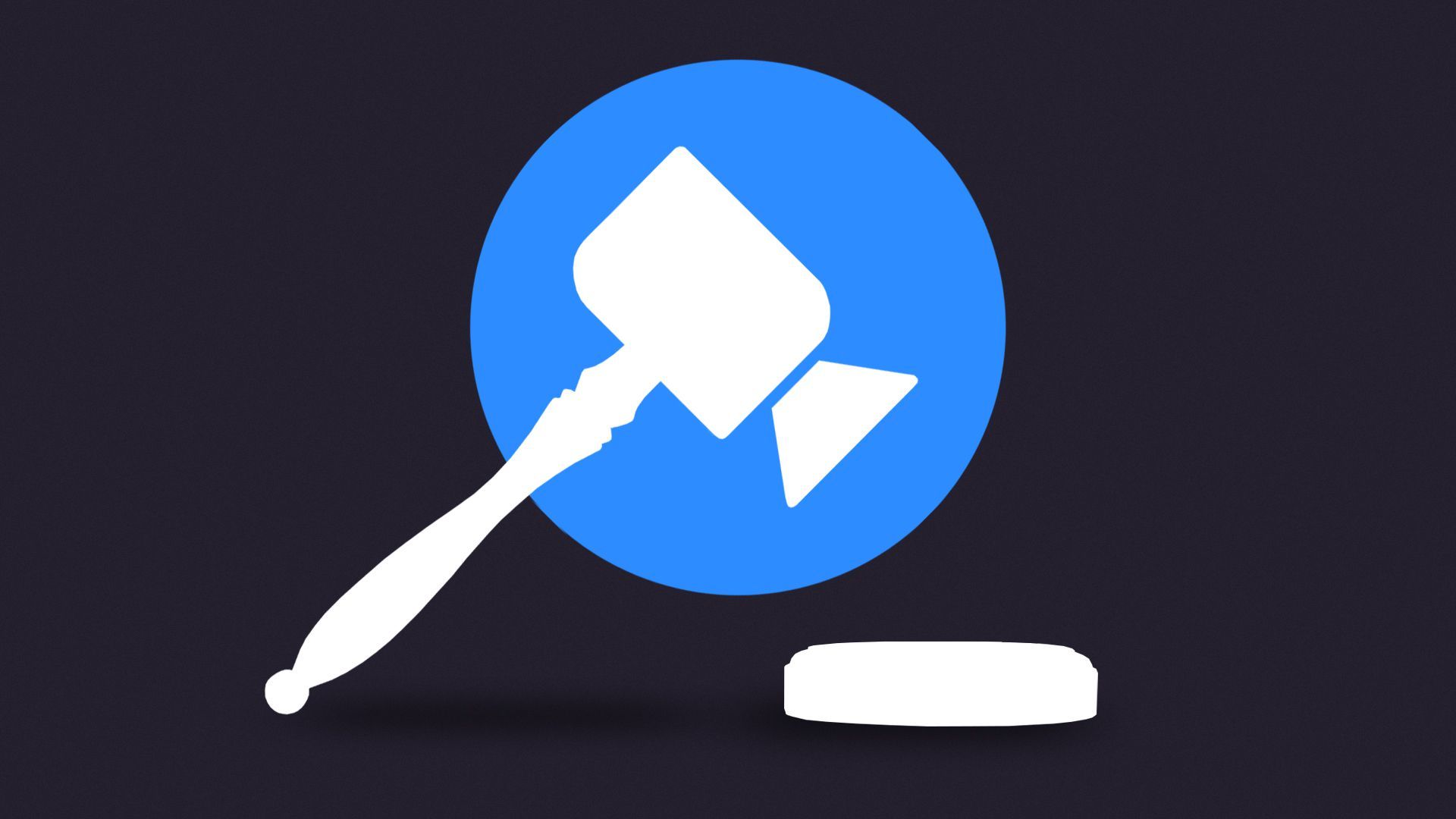 The COVID-19 pandemic has nudged the legal industry to more widely adopt virtual business practices.
Why it matters: Lawyers have rarely been early adopters when it comes to tech, but the pressures of the pandemic on their bottom line have forced law firms to adapt or die — and clients may end up benefiting.
By the numbers: In its 2020 Legal Trends Report, the cloud-based legal tech company Clio found the pandemic hit the legal industry hard, with revenue per lawyer dropping by $2,373 in May year-over-year.
As many as a quarter of law firms surveyed said they had let go of staff, and over half of legal professionals say they are worried about the financial future of their firm.
Context: To survive, law firms have been forced to accelerate their adoption of services that can be done remotely, like the e-signing of contracts, electronic billing and virtual client meetings.
Brick-and-mortar offices are becoming less important, with 7% of legal professionals reporting they had let go of their commercial office space and 12% saying they were considering doing so in the future.
37% of consumers, meanwhile, said they believed that most if not all lawyers should run their practices virtually in the future.
"What we are witnessing is a permanent transformation in how we deliver legal services," says Jack Newton, Clio's CEO.
What to watch: That shift could benefit the average consumer, who consistently reports being unable to get the legal help they need.
"Innovative lawyers are going to step up and find ways to deliver legal services that are more affordable and more accessible," says Newton.
That could be as simple as adopting clear client portals on law firm websites and electronic payment systems that bring the customer experience of legal services more in line with other industries.
"Law is the last major industry to be fundamentally changed by technology, and COVID-19 is going to cause that."
— Jack Newton, Clio
3. Industries without a future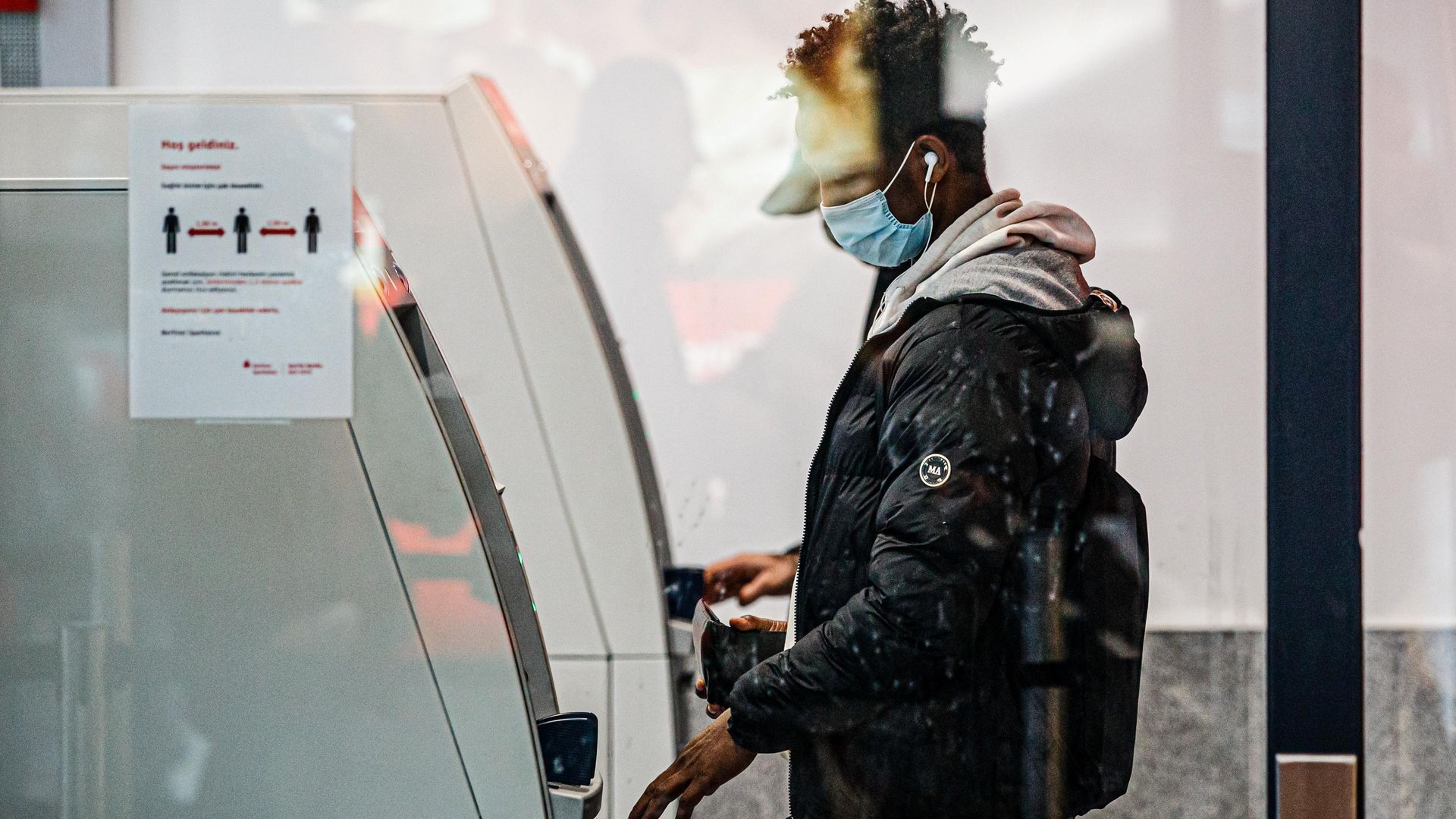 A new report identifies the sectors that are primed to be disrupted — or maybe even destroyed — by technological innovation.
Why it matters: Advances in automation and tech were already poised to overthrow entire industries, and the changes brought about by the pandemic will only accelerate that disruption.
What's happening: In its wonderfully-named Bad Ideas Report, ARK Invest zeroed in on the following sectors for investors to "evaluate and avoid."
Physical bank branches: Digital wallets on smartphones are "rendering physical infrastructure useless," while the occupancy expenses for physical bank branches are steadily increasing.
Brick-and-mortar retail: In-store retail in the U.S. peaked in 2015, and the pandemic has only accelerated the shift to e-commerce. ARK estimates $1 trillion in U.S. commercial real estate values could be repurposed as digital shopping becomes the norm.
Linear TV: Real-time TV programming accessed via broadcast or cable/satellite is rapidly being displaced by streaming services, which ARK estimates could put nearly half a trillion dollars' worth of subscription and advertising capitalization at risk.
Freight rail: While railroads have been taking market share in shipping in recent years, advances in autonomous and electrified trucks could strand hundreds of billions of dollars in fixed rail assets.
Traditional transportation: Similarly, automated taxis could destroy the auto market as we know it, upending everything from the vehicle maintenance to insurance to oil industries.
Yes, but: While the shift to e-commerce and streaming is already well underway, other trends like the disruption of transportation are dependent on technological innovations that have yet to appear — and may never do so.
The bottom line: If you're a bank teller who likes to shop at the mall before driving home to watch cable, you may be in trouble.
4. Early look: How crowd forecasting can predict the future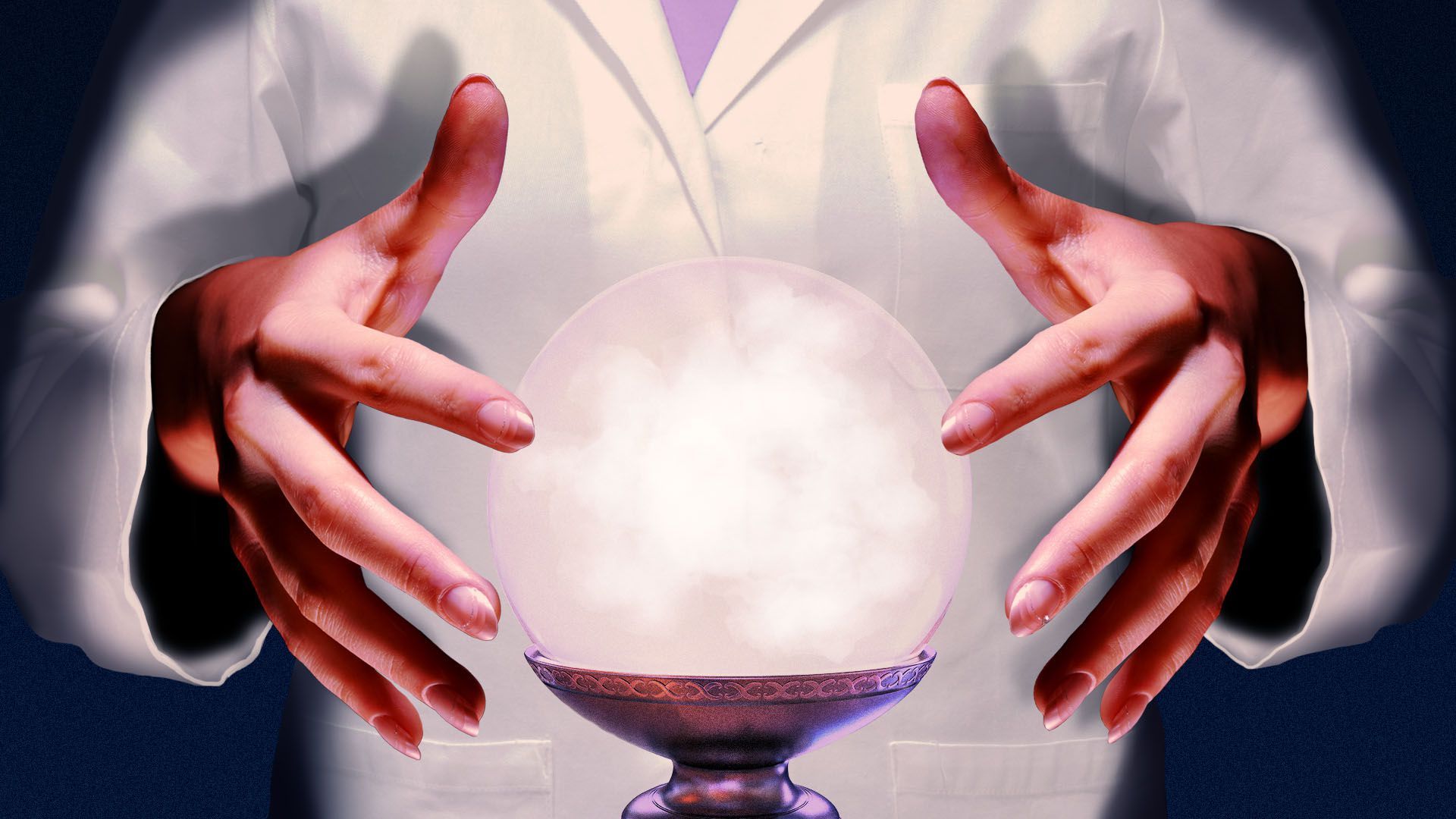 A forthcoming report outlines how the wisdom of the crowd can be used to predict coming changes to the tech-security landscape over the next five years.
Why it matters: Predicting the future is key to good policymaking, and crowd forecasting has repeatedly proven to be more successful than the judgement of single experts.
What's happening: Axios was given an early look at a report out Monday from the Center for Security and Emerging Technology's (CSET) Foretell crowd forecasting pilot project.
CSET developed three scenarios about the future of the AI industry and tech tensions between the U.S. and China: one where there is tense economic and security balance, one where tensions have subsided as the global AI industry grows, and one where globalization breaks down and AI is increasingly national.
How it works: Crowd forecasting is good at placing clear probabilities on specific, near-term events, but it struggles with the big questions that are meaningful for policymakers.
To overcome that, CSET broke down the scenarios into shorter-term predictors.
They then identified clearly observable metrics, like the level of U.S.-China trade and the size of Defense Department AI grants that Foretell's 1,000 members could forecast.
What they're saying: The report's authors write that "preliminary findings suggest two outcomes — both involving increasing U.S.-China tensions and Department of Defense AI R&D investments — are most likely."
As further data comes in on AI investments and globalization trends, the forecasters should be able to figure out which of those outcomes is most likely to come true.
What to watch: The full report publishes on Monday, and CSET will hold an event on Foretell at 2 p.m. EDT that day.
5. Worthy of your time
Inside the fall of the CDC (ProPublica)
A devastating, deeply reported team investigation into how the world's most respected public health agency was ruined from the inside out.
How a sick city became the healthiest place in Japan (Kaki Okumura — Heated)
Citizens of Nagano used to have one of the unhealthiest diets in all of Japan, until government interventions successfully nudged people to eat their vegetables.
How to build a spacecraft to save the world (Daniel Oberhaus — Wired)
NASA's DART probe, set to launch next year, is designed to show whether human beings can successfully deflect incoming asteroids — without the help of Bruce Willis.
ICBMs are dangerous, obsolete and should be eliminated (William D. Hartung — National Interest)
Far from keeping us safe, the very existence of intercontinental ballistic missiles — which must be used or lost in a conflict — raises the risk of sudden nuclear war.
6. 1 sci-fi thing: Real-life moisture farming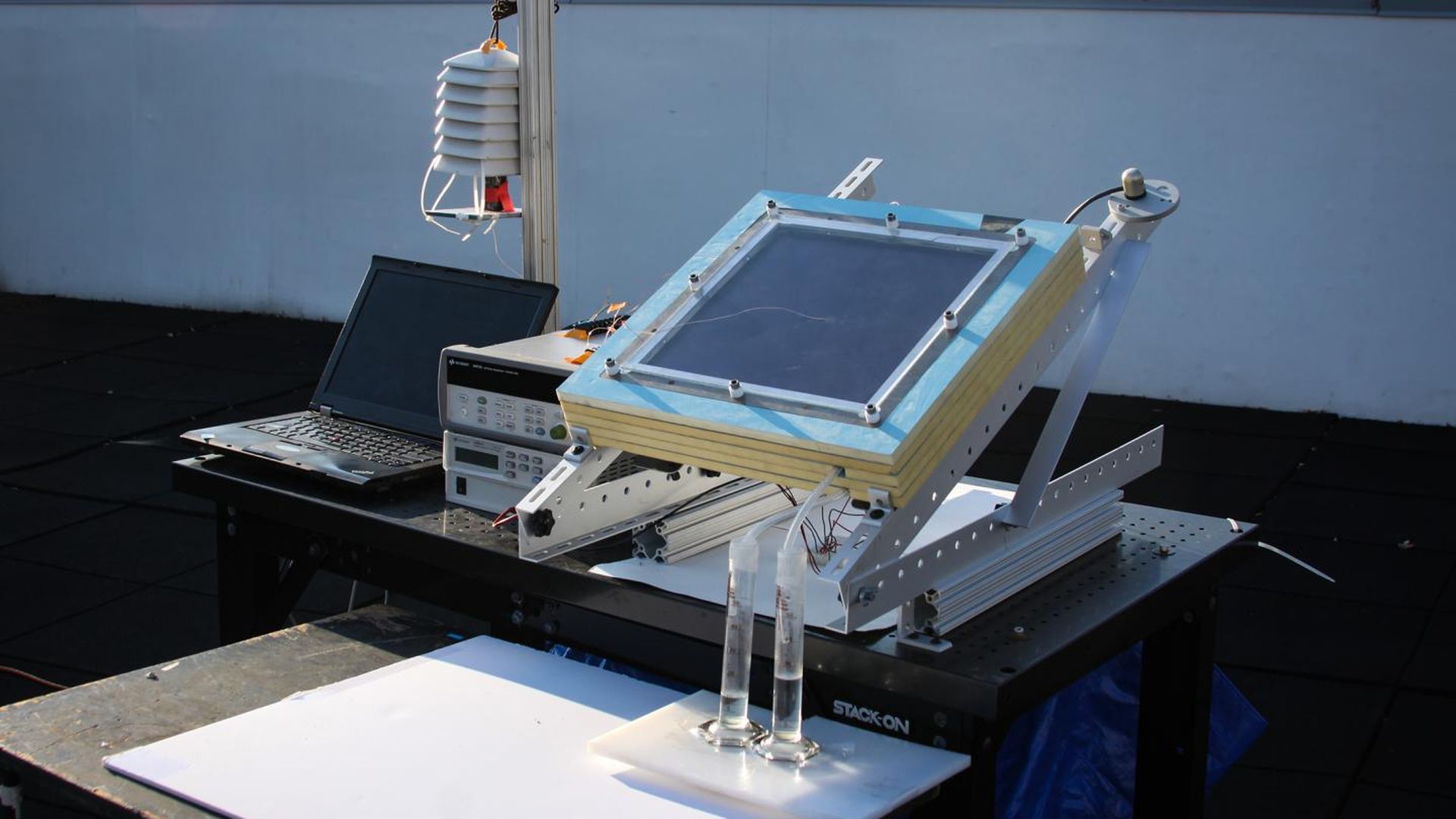 Researchers developed a workable, solar-powered device that can extract drinkable water directly from the air, even in desert regions.
Why it matters: If the technology can be made commercially viable, it could help alleviate water scarcity in some of the world's driest regions. But just as important, we may finally know how Luke Skywalker's moisture farm in the original "Star Wars" worked.
What's happening: Researchers at MIT and several other institutions published a paper earlier this week describing how they were able to significantly boost the output of a prototype water-harvesting device.
The original design harnessed temperature differences within the device to draw in moisture from the air at night and release it the next day. But its utility was limited because it required specialized and expensive materials called metal organic frameworks.
The new design adds a second stage and makes use of a more common material called zeolite, doubling its capacity to generate water.
Details: While other harvesting technologies that can draw water from fog or dew exist, they generally require humidity levels of at least 50%, if not much higher.
The new design, by contrast, can work with humidity levels as low as 20%, good enough to operate on an average day in a desert city like Phoenix.
The catch: Even the improved system can still only produce 0.8 liters of water per square meter per day, while humans need at least 2.5 liters per day to survive.
Of note: Sci-fi fans will remember that Luke Skywalker was a moisture farmer on the desert world of Tatooine, which like all planets in "Star Wars" apparently had exactly one climate.
The bottom line: Do a lightsaber next.