Axios Finish Line
April 26, 2022
Welcome back. We're at [email protected] to field your feedback. Smart Brevity™ count: 460 words ... 2 mins.
🐦 Situational awareness: One of our aims is to give you a broader lens on the noisy news of the day. Here ya go…
1 big thing: America's most powerful man
Elon Musk is running some of the most important platforms in media ... and electric cars ... and underground travel ... and private space trips ... and brain-implanted computer chips ... and batteries.
Why it matters: Name a person, perhaps outside the U.S. president, with more commercial and cultural clout.
Musk just reached a deal to buy Twitter for $44 billion, putting him in charge of the online public square.
That adds yet another lever of control to Musk's already formidable arsenal. (Here's everything he has already said he wants to change about the platform.)
It's hard to find anyone in history with this much reach into so many sectors of great consequence at one time.
Just consider the numbers:
Estimated wealth: Musk is worth $270 billion, which makes him the richest man in the world.
Total employees: Some 111,000 people work for Musk at his various companies — Tesla, SpaceX, Neuralink and the Boring Company. He adds 7,500 with Twitter.
Total Twitter followers: He's got 84.2 million, putting him at eighth-most-followed.
Media mentions: Musk is by far the most talked about billionaire, with 7 million social-media mentions in the past three months. Bill Gates is a distant second with 2 million.
What to watch: Musk has said he'll use Twitter to force a rethinking of free speech, pushing for maximal individual power to say what you want to say — and hear what you want to hear.
Love him or hate him, he has his mitts on your Twitter feed, your electric car, an underground tunnel to drive it through, your ticket to Mars ... and a chip in your brain to store your memory.
💰 Second Gilded Age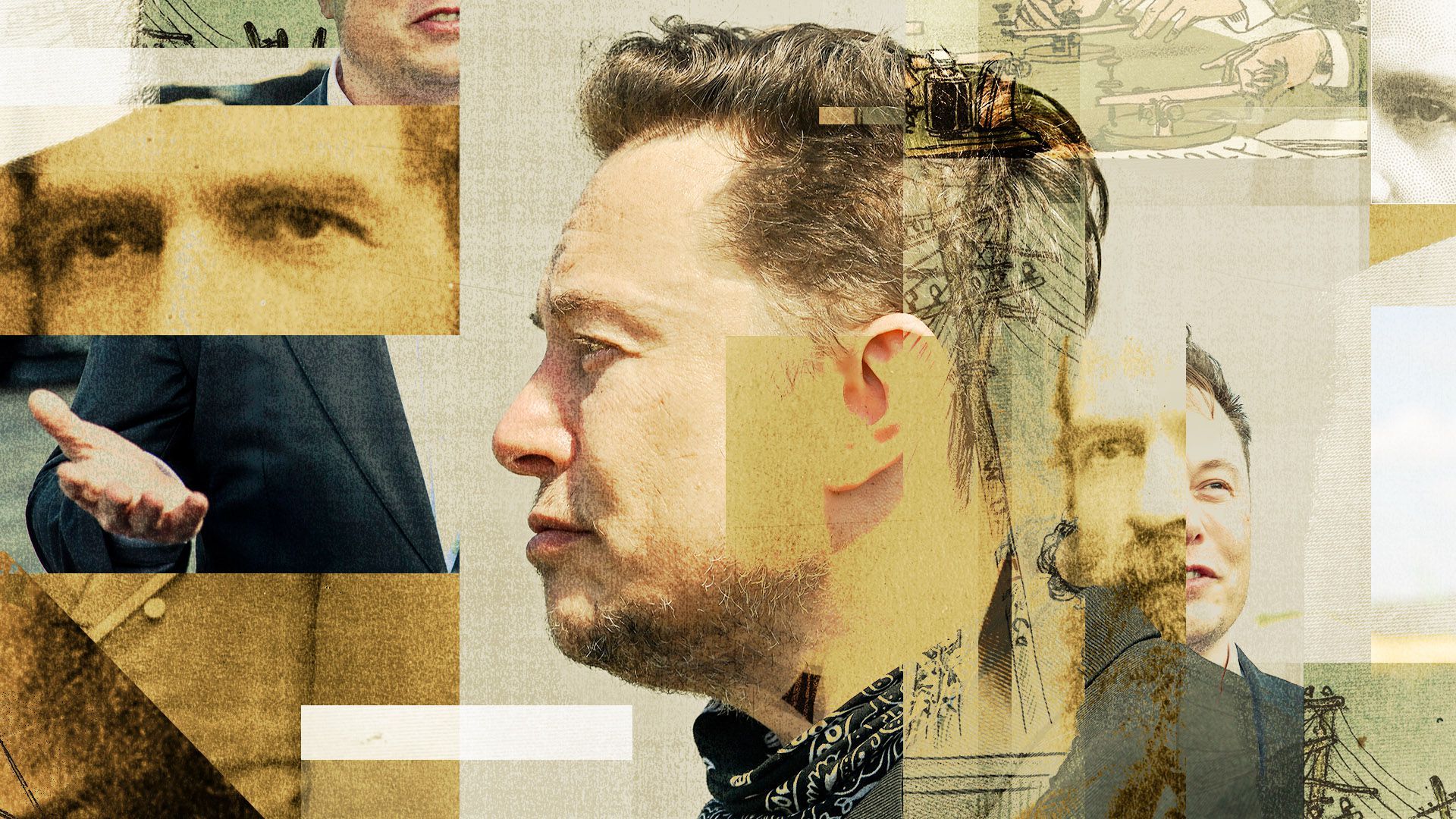 Musk's might exemplifies a new era of excess, not unlike the Gilded Age, Axios' Matt Phillips writes.
Why it matters: The massive fortunes and inequality of the tech revolution mirror the late 19th century, when industrialists and financiers dominated the day.
The Musk/Twitter story is eerily similar to Gilded Age businessman Jay Gould — who for over a decade, starting in 1881, single-handedly controlled America's telegraph wires.
Gould was a shrewd upstate New Yorker who had already made multiple fortunes — in the railroad industry and on Wall Street — when he set his eye on wresting control of Western Union.
The company had a near monopoly over the U.S. telegraph system, controlling 90% of the technology now referred to as "the Victorian internet."
Sound familiar?
Thanks for reading. Please invite your friends to sign up here.