May 12, 2022
Welcome back. Reach us at [email protected] with your questions and candor.
Smart Brevity™ count: 389 words ... 1½ minutes.
1 big thing: America's electric vehicle jolt
Buckle up for a fascinating test of America's appetite for an electric future: Ford's F-150 — the nation's top-selling vehicle for an astonishing 45 years straight — is going gas-free and into middle America. 
Why it matters: While Tesla started the EV revolution, Ford will likely get credit for taking these vehicles mainstream if this experiment works.
Starting at just under $40,000, the F-150 Lightning is a versatile, fast and modern pickup, brimming with wild features.
Pay close attention: 1 in 20 vehicles on the road is an F-150. Hit rural America, and you'll find parking lots loaded with pickups — not Teslas or scooters.
No longer will electric vehicles be the domain of rich people in cities.
Axios transportation correspondent Joann Muller flew to Texas, the pickup capital of America, for a test drive. Her review:
It was easy to forget I was driving an electric vehicle — the truck's computer adds engine sounds, which you can shut off if you prefer silence.
I even used the Lightning to tow a 24-foot electric speedboat — 8,600 pounds, including the trailer — to see how well the Lightening handled under strain.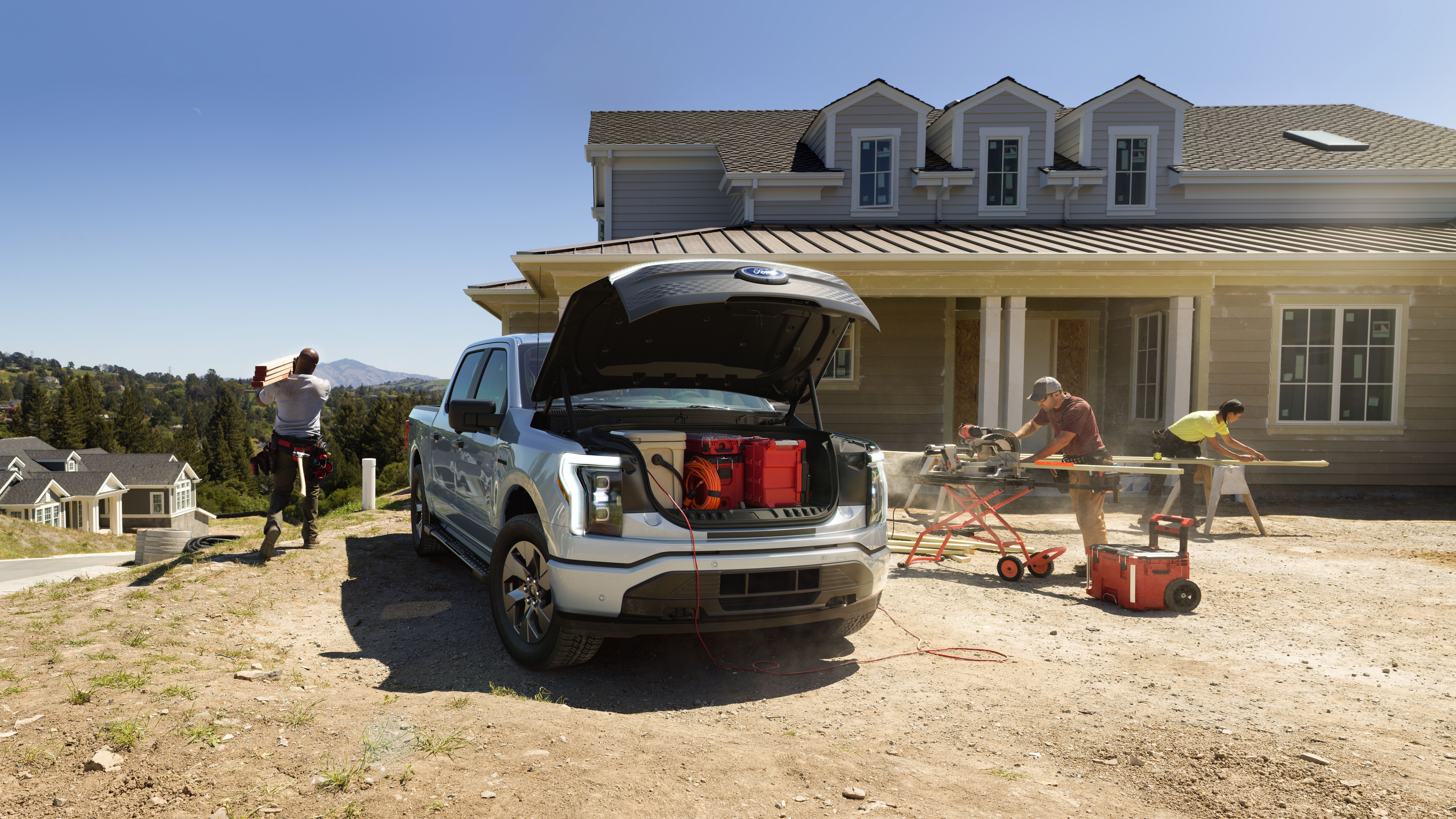 Above: The "frunk" (front trunk), where you'd normally find the engine, is a top selling point for the Lightning.
The compartment is massive — 14 cubic feet, with room for 400 pounds of cargo + a deep well with a drain that doubles as a cooler.
Push the key fob, and the frunk opens wide like a lion's mouth. It's a safe, dry place to store tools or golf clubs, instead of in the bed.
The Lightning has up to 11 outlets for power tools or camping gear — or even your house in an emergency.
Another cool feature: The Lightning comes with onboard scales that estimate the cargo weight — and its effect on your driving range.
🛻 The bottom line: Get in line. Ford has nearly 200,000 reservations and has already bumped up production capacity twice, hoping to hit an annual rate of 150,000 by next year.
Joann says you could be looking at two years.
🔋 Pro tip
From Axios Pro Rata author Dan Primack: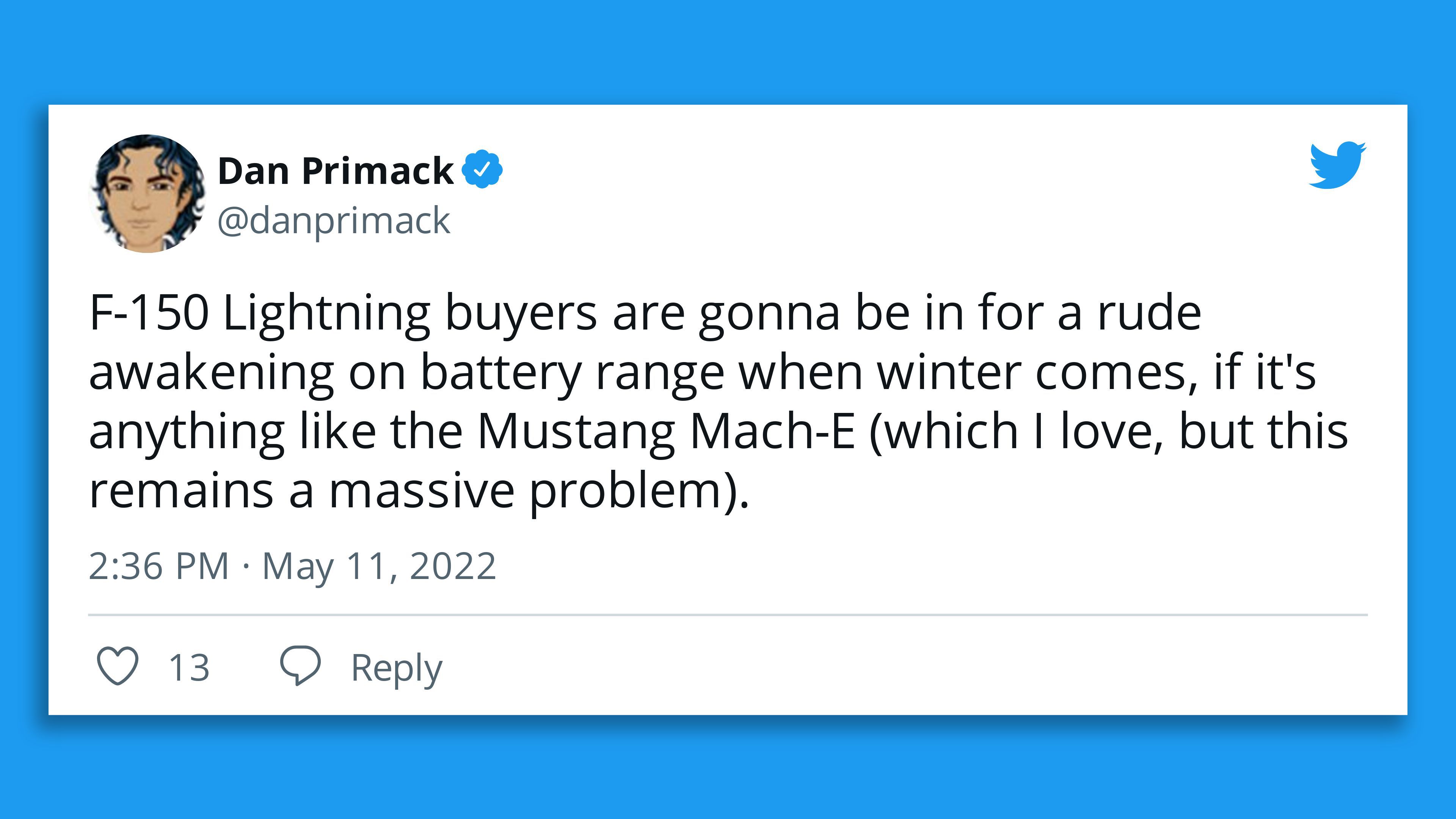 Thanks for reading. Please invite your friends to sign up here.