Axios Capital
September 12, 2019
Situational awareness: The Jeffrey Epstein story is going to far outlive Jeffrey Epstein, as is evidenced by Ronan Farrow's latest blockbuster report in the New Yorker about the criminal's secret ties to the MIT Media Lab, as well as by MIT president Rafael Reif's latest revelations about the number of university officials who knew about Epstein's donations.
These raise a lot of questions about the billionaires in Epstein's circle, especially Leon Black and Bill Gates. My reporting, below, answers at least some of them.
Please know that Axios Edge is in no way affiliated with the Edge Foundation, the club of top scientists and science writers convened by super-agent John Brockman. The Edge Foundation now appears to have been funded largely by and for the benefit of Jeffrey Epstein.
This week's Edge clocks in at 2,328 words (< 9 minutes), thanks to all the Epstein material. If you scroll past that, you'll also find items on American housing policy and interest rates.
1 big MIT thing: Epstein's billionaire enablers
"When I was informed of the arrangements with [Leon] Black and then later [Bill] Gates, [Mortimer] Zuckerman and Templeton [Foundation], it was phrased by [MIT money-raiser] Peter Cohen that 'Jeffrey has friends who owe him favors, and they'll be making the donations to MIT.' 'Favor' was a word that was used."
— Signe Swenson, former MIT development officer, in a phone call with Axios
On the morning of July 28, 2014, Richard MacMillan sent an urgent email to his colleague Peter Cohen, with the subject line "Yikes! IMPORTANT." MacMillan, who worked in MIT's fundraising office and oversaw large gifts from individuals, had woken up to an email telling him that Jeffrey Epstein had donated $50,000 to the university, and that he — MacMillan — was listed as being Epstein's relationship manager.
The problem: "We are not taking gifts from him," wrote MacMillan to Cohen, who was the chief development officer at the MIT Media Lab. Epstein had, after all, been convicted of sex crimes.
The solution: MacMillan did not suggest that MIT return the money. Instead, he asked why it hadn't arrived in a more circuitous manner. "What happened to the Leon Black route?" he asked, according to emails provided to Axios by Whistleblower Aid, which represents former MIT employee Signe Swenson.
"The Leon Black route" was MacMillan's way of characterizing the idea that Epstein should not donate money directly. Instead, Epstein would allegedly engineer a donation from Black, the chairman and CEO of private equity giant Apollo, or from other undefiled third parties. (Black declined to comment, as did MIT and MacMillan.)
According to the emails obtained by Axios, $50,000 was just too little money to bother Black with, Cohen told MacMillan. "Jeffrey has an account that is supposed to allow him to make small gifts anonymously," Cohen wrote — as if making the donation anonymous somehow made it OK to accept money from Epstein. "If this was credited to him, it should have been anonymous."
The Black gifts were much larger. The last one, explained Cohen, was $500,000. As Farrow reported, Black ended up giving some $5.5 million to the Media Lab in all.
Black was considered "do not contact, do not solicit" within the MIT development department (something that hasn't been reported until now). That designation effectively ensured that Black would not be contacted by MIT fundraisers who didn't know about the Epstein connection and who might take his donation at face value.
Black's gifts were understood within the Media Lab to be Epstein money, according to 3 MIT sources. And that understanding applied more broadly than just to Black.
It wasn't that Epstein gave money directly to Black, which was then passed on. But it was understood that Black and others owed Epstein "favors" — perhaps they owed Epstein money for some kind of financial advice — and that Epstein could ask them to send those sums directly to MIT.
Bill Gates gave $2 million to MIT in a very similar deal, and former Media Lab director Joi Ito — who resigned soon after Farrow's article was published — pursued millions more via Epstein from the Templeton Foundation and from media mogul Mort Zuckerman, according to documents supplied to Axios.
Gates has repeatedly denied that Epstein directed any of his personal grantmaking, as detailed in item 3 below.
Epstein exercised control over the Black and Gates money even after it was donated, says Swenson, who worked in the Media Lab development office at the time — even though the contributions were ostensibly unrestricted.
Epstein visited the Media Lab at least once in Swenson's recollection. "The visit where Epstein came to campus was to have him meet with faculty and see what he was interested in funding," she says — despite the fact that the gifts went directly into Ito's discretionary fund.
The bottom line: Epstein found it very easy to maintain his web of influence even after he had been jailed for sex crimes. Thanks to people like Ito, Black, and Gates, Epstein's post-conviction life was filled with money, access and esteem.
2. Reid Hoffman's apology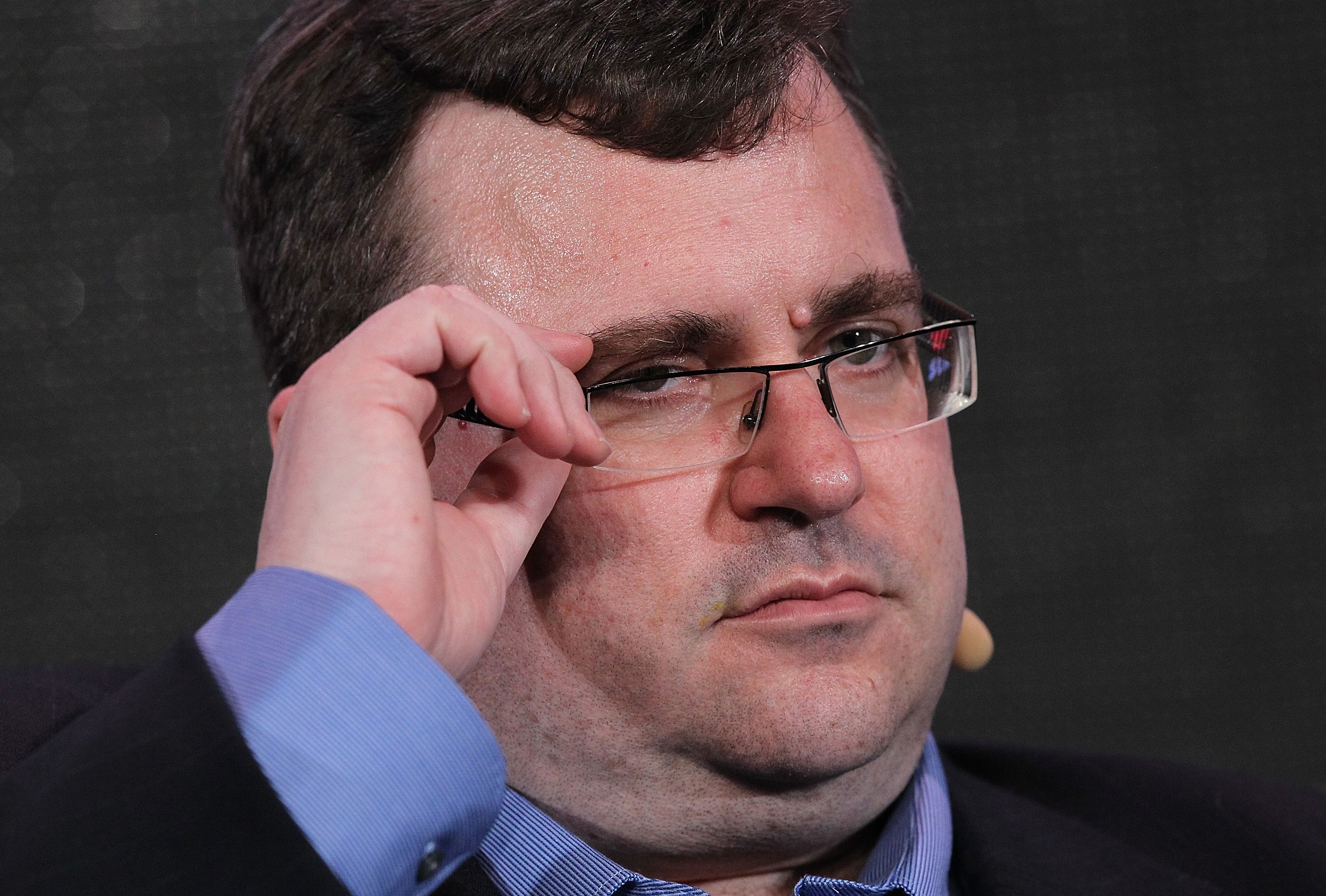 "I was told by Joi that Epstein had cleared the MIT vetting process."
— Reid Hoffman, in an email to Axios
Reid Hoffman, the venture capitalist and LinkedIn founder, appears regretful for his role in enabling Epstein's post-conviction rehabilitation.
In an email to Axios, Hoffman writes:
The abuse described by Jeffery Epstein's survivors is abhorrent, horrific, and disgusting. I am hopeful survivors can attain justice and support, and the communities damaged by these events can begin healing.
My few interactions with Jeffrey Epstein came at the request of Joi Ito, for the purposes of fundraising for the MIT Media Lab. Prior to these interactions, I was told by Joi that Epstein had cleared the MIT vetting process, which was the basis for my participation. My last interaction with Epstein was in 2015. Still, by agreeing to participate in any fundraising activity where Epstein was present, I helped to repair his reputation and perpetuate injustice. For this, I am deeply regretful.
Recent reporting has made clear allegations of willful deception across multiple departments at MIT. Wherever this is true, this is completely unacceptable and needlessly tarnishes the work of MIT faculty and students. I support a thorough, independent investigation into Jeffrey Epstein's connections and am hopeful that the investigation announced by President Rafael Reif exposes the flaws in the existing process and establishes new clear safeguards moving forward.
Hoffman invited both Ito and Epstein to an August 2015 dinner in Palo Alto with Elon Musk, Mark Zuckerberg and Peter Thiel. He tells Axios that he invited Epstein at Ito's behest, and only because Ito vouched for the convicted criminal, saying that he had successfully cleared MIT's vetting process.
Hoffman funded the Media Lab's Disobedience Award, given to "individuals and groups who engage in responsible, ethical disobedience aimed at challenging norms, rules, or laws that sustain society's injustices." Last year the award went to #MeToo leaders.
The Disobedience Award takes the form of a glass orb fabricated by star MIT professor Neri Oxman. Hoffman received a similar orb. So did Epstein. Sources say that Oxman, who did not respond to requests for comment, received a significant amount of MIT's Epstein-linked money.
The big picture: Hoffman, here, is blaming Ito for vouching for Epstein. MIT president Rafael Reif is doing the same thing, in a letter where he talks about how his office "accepted Joi's assessment" of Epstein.
3. Anatomy of an unusual donation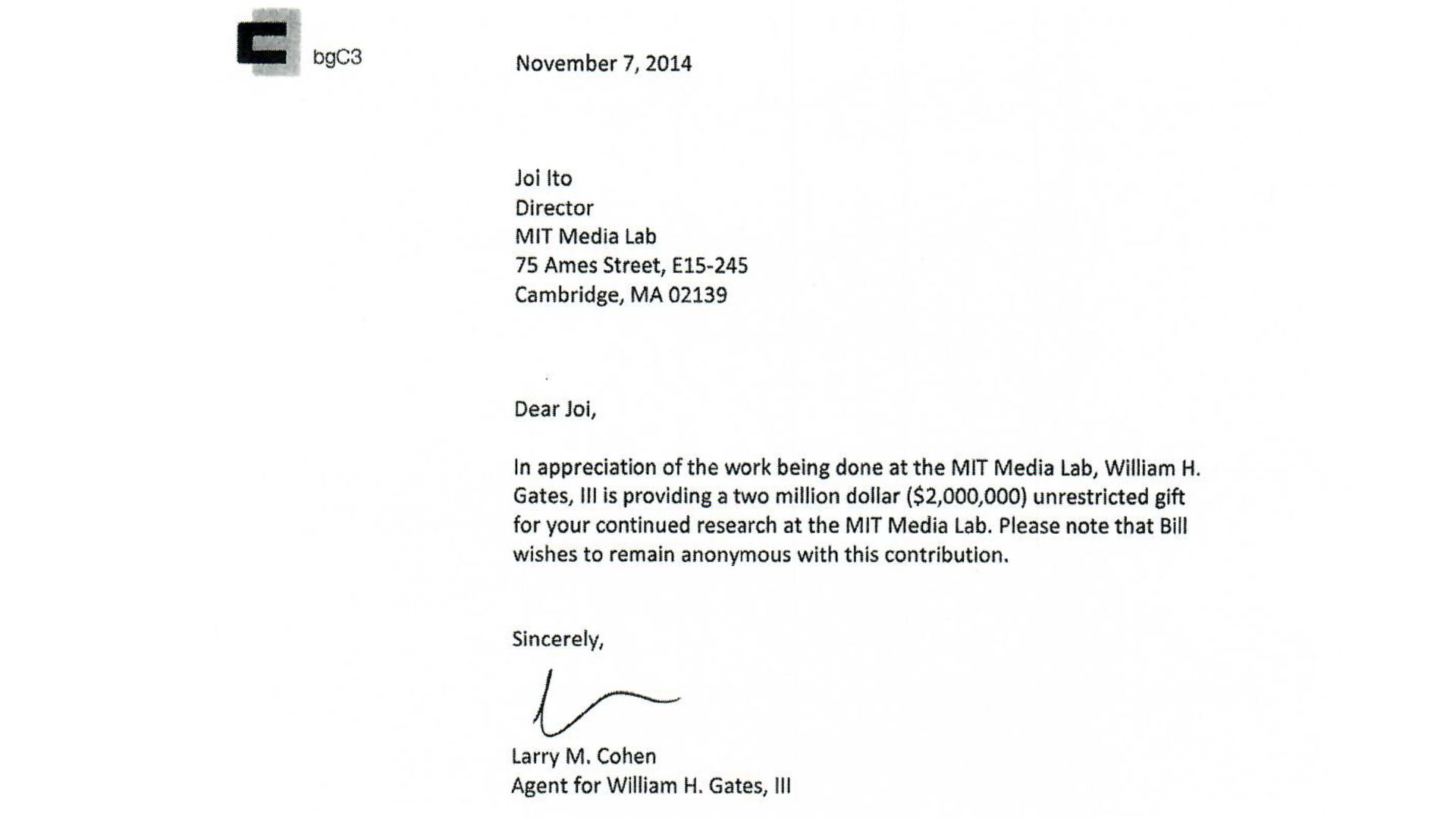 An easy $2 million. In late September 2014, Epstein typed a one-line email to Ito saying that Bill Gates wanted "a write up on our one science program."
Less than a month later, Gates informed Ito that he would be making a $2 million donation to the Media Lab. The gift was registered Oct. 17 and was followed up with an official letter from Gates' personal office on Nov. 7. The money arrived even though, as Cohen put it, "we did not solicit this money and Joi did not talk with Bill Gates."
Gates asked that his donation remain anonymous, and placed no restrictions on its use. There wasn't even a gift agreement, which almost always happens when a multimillion-dollar gift arrives.
The money came from bgC3 (now Gates Ventures), and not from the Gates Foundation, which gave away more than $4 billion in grants in 2014. The foundation spent more than $280 million that year alone on the wages and benefits of professionals dedicated to giving away money in the most effective way possible. But the only money the Foundation ever recommended go to the Media Lab was a single restricted grant to the Center for Civic Media, which is a collaborative enterprise with MIT's Comparative Media Studies department.
As far as MIT was concerned, the Gates grant was Epstein money, and Epstein would help determine where and how it was spent, according to MIT sources.
But, a Gates spokesperson told the New Yorker that "any claim that Epstein directed any programmatic or personal grantmaking for Bill Gates is completely false." Gates himself told the WSJ before Farrow's article appeared that "I didn't have any business relationship or friendship with" Epstein, even though he did fly on Epstein's jet.
Why it matters: Anonymous gifts have historically been applauded for their selflessness, but this gift wasn't really anonymous: It arrived on Gates's letterhead, after all. "Anonymous," in this context, really just means "secret."
Secrecy in the funding of academic programs is highly problematic, as University of Virginia professor Siva Vaidhyanathan explains in a long Twitter thread.
"Companies and the billionaires who run them are always bending research agendas (and sometimes even results) to their interests," he writes. "Anonymity would prevent any examination or accountability."
The bottom line: The unusual was usual at MIT, it seems, whenever Epstein was involved. At one point, according to Farrow's reporting, Epstein suggested that the Black and Gates donations might be matched by the Templeton Foundation — but then, Swenson's emails reveal, the Templeton Foundation asked the Media Lab to fill out a grant proposal.
Cohen was shocked: "I didn't realize this was going through Templeton's regular proposal process," he wrote to Ito. "We'll have to send them something that a program officer and the board find credible."
The Templeton money never materialized in the end.
4. The fallout begins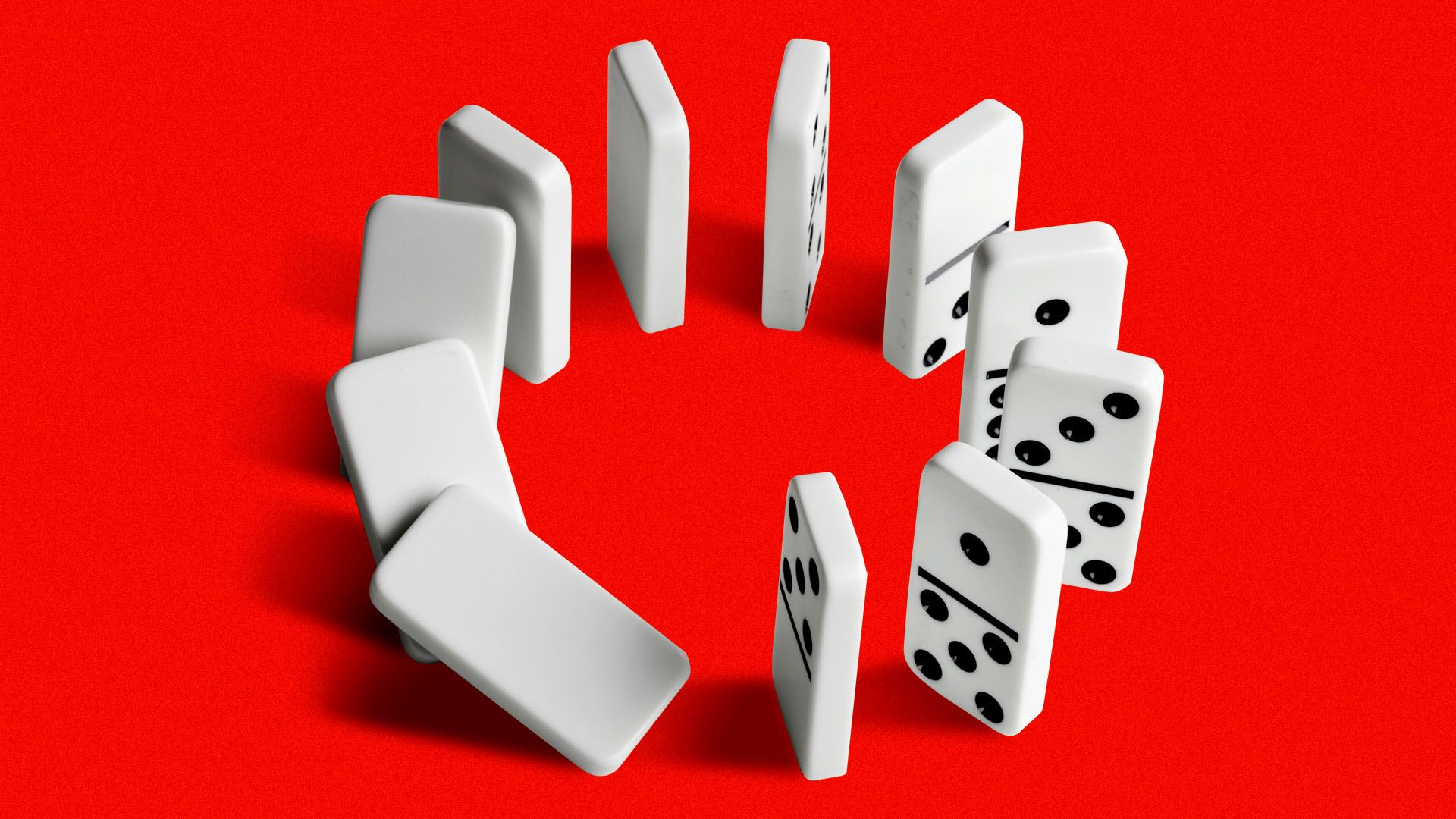 Joi Ito, who resigned from the Media Lab on Sunday (and also from the boards of the New York Times Company and the MacArthur Foundation), is the highest profile person so far to have suffered professional repercussions for consorting with Epstein.
Peter Cohen, who left MIT last year, has been placed on administrative leave from his new job at Brown University, pending a review of his activities at MIT.
"When I joined MIT in 2014, there were gift acceptance policies and practices in place regarding Mr. Epstein which I understood were authorized by, and implemented with the full knowledge of, MIT central administration. Notwithstanding my personal discomfort regarding Mr. Epstein and his involvement with MIT, I did not believe I was in a position to change MIT's policies and practices," he said in a public statement.
Richard MacMillan resigned from MIT before the Epstein scandal hit and now works as co-executive director of the Fine Arts Work Center in Provincetown, Massachusetts. He did not respond to a text, voicemail and email asking for comment.
Landon Thomas Jr., a New York Times reporter who wrote glowingly about Epstein, left the paper after telling his editors that he had asked Epstein to donate $30,000 to a Harlem charity.
What's next: Epstein's MIT ties pale in comparison to the amount of time, money, and attention he lavished on his beloved Harvard; that would seem to be the natural next shoe to drop.
Meanwhile, pointed questions remain about what MIT president Rafael Reif knew and when he knew it. He certainly knew about the $2 million donation from Gates, for instance; what we don't know is what questions he asked about it.
He also admits that he signed a letter of thanks to Epstein for a donation in 2012, that his office allowed Ito to accept gifts from Epstein after that date, and that he was present at a meeting discussing those gifts.
Calls for Reif to resign are getting louder.
5. Fannie & Freddie: Don't hold your breath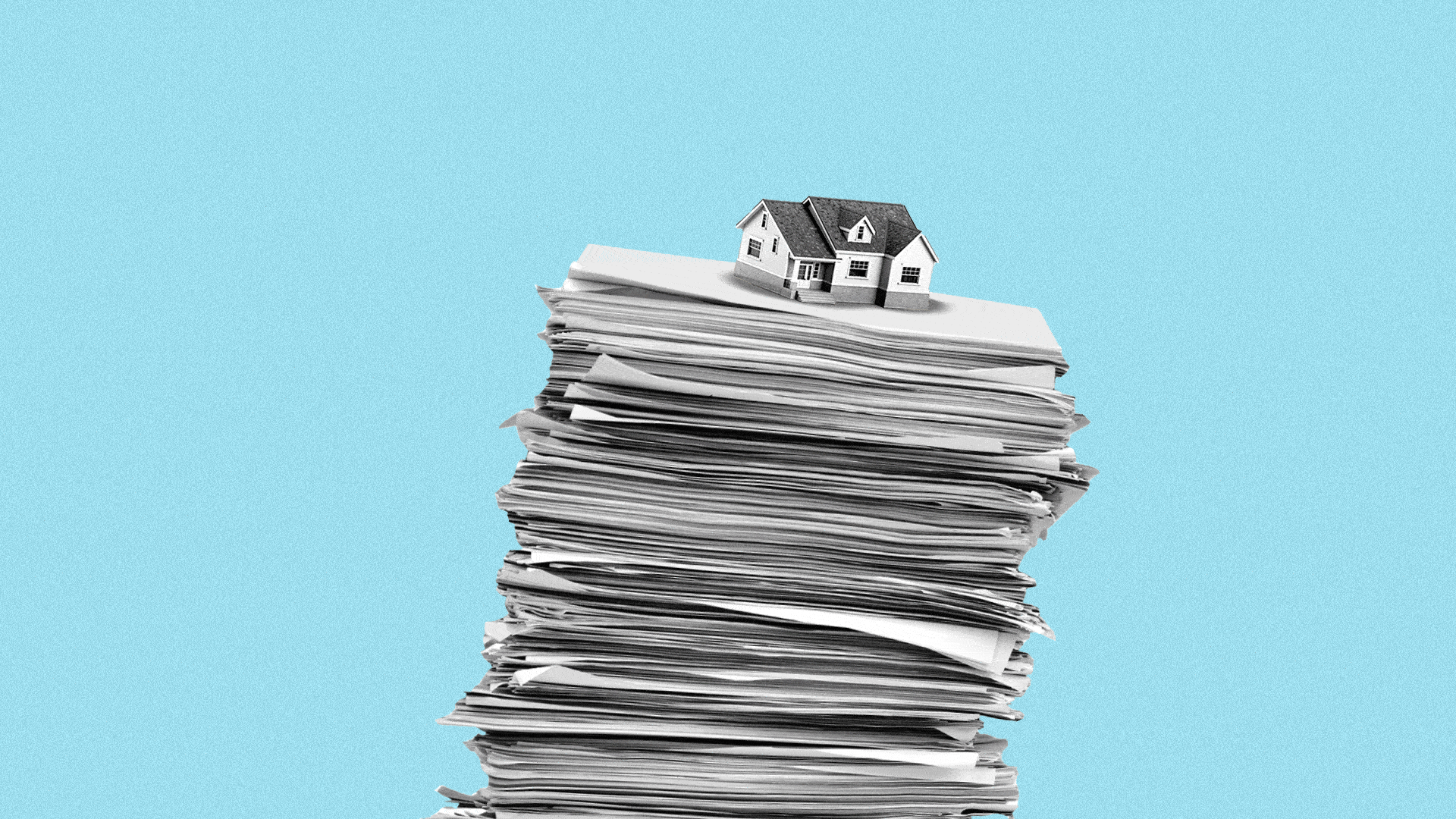 Fannie Mae and Freddie Mac are in an uncomfortable limbo, and have been ever since they were bailed out by the government during the financial crisis. Absolutely no one likes the status quo, least of all Republicans who hate the way in which the government (which owns 80% of both companies) dominates housing finance.
Because there are a lot of Fannie and Freddie securities out there — various flavors of common and preferred stock — there are a lot of hedge fund managers making enormous bets on what the government is going to do. Many of those hedge fund managers have the ear of prominent Republicans, and many of them expected big things to happen almost as soon as President Trump entered the White House.
The Treasury Department's long-awaited plan for Fannie and Freddie, however, only arrived last week, long after the Republicans had lost control of Congress. So most of it is dead on arrival.
As for what the Trump administration can do unilaterally, the heart of the report states (wait for it): "Treasury and FHFA should develop a recapitalization plan for each GSE after identifying and assessing the full range of strategic options." (The Federal Housing Finance Agency is a regulator of Fannie and Freddie, which are known as government-sponsored enterprises.)
In other words: This month's 50-page report isn't even a recapitalization plan. It's just a recommendation that a recapitalization plan should somehow be developed.
The bottom line: As the WSJ's Aaron Back says, "America's mortgage-finance system isn't going to change in a fundamental way for the foreseeable future." No matter how many people really want it to.
6. Coming up: The most important Fed meeting since last month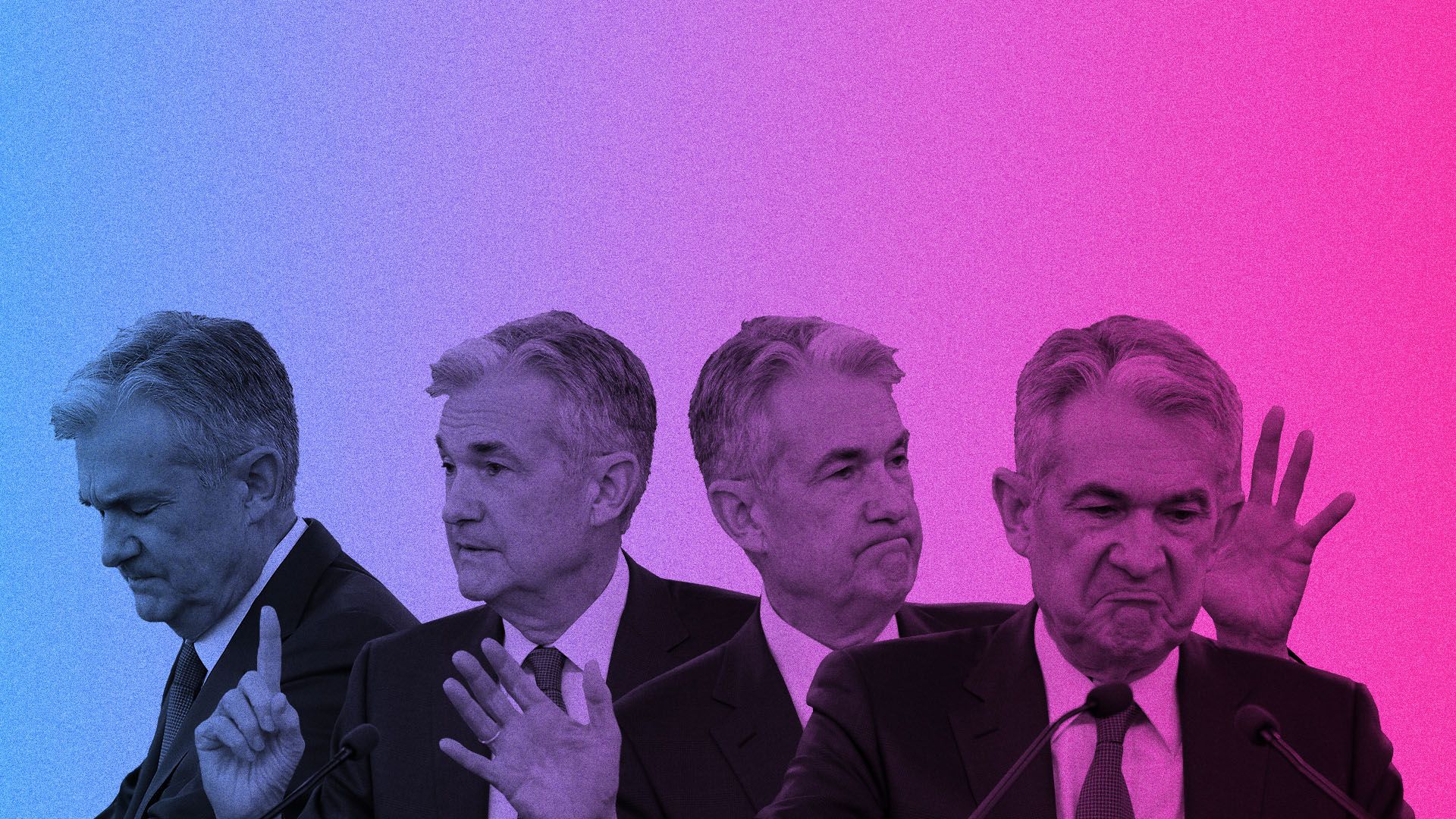 The Fed is expected to cut interest rates by another 25 basis points next week, writes Axios' Courtenay Brown. We'll also get an updated dot plot and fresh economic projections.
Why it matters: Fed chair Jerome Powell wouldn't clarify in August whether or not his actions were the beginning of a rate cutting cycle. If he does 2 consecutive rate cuts, and especially given the additional cuts the market is expecting, it's going to be hard for him to preserve ambiguity.
7. Building of the week: The MIT Media Lab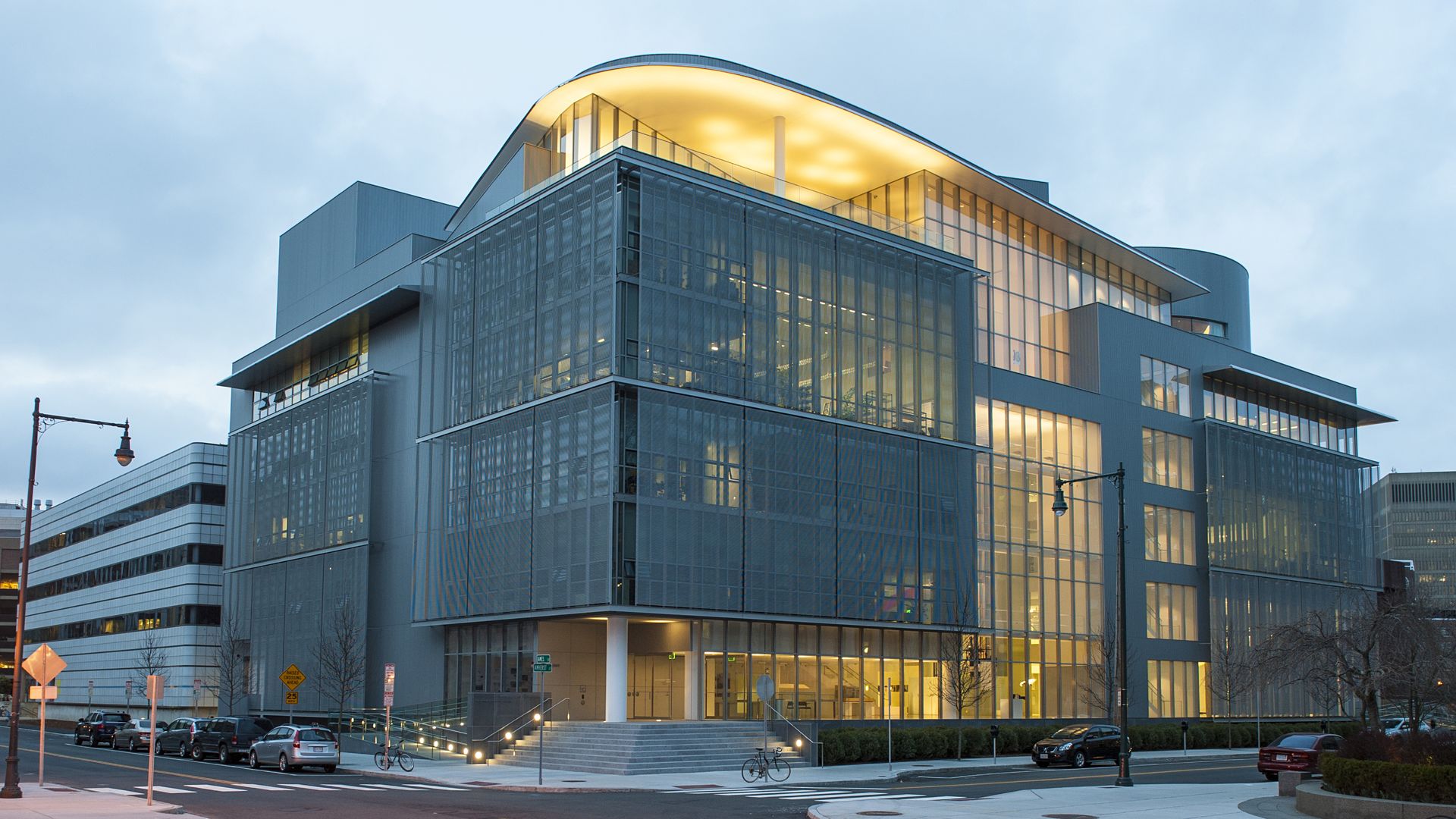 The MIT Media Lab building is one of the most impressive, expensive, and eye-catching structures on MIT's campus. Designed by Japanese starchitect Fumihiko Maki and completed in 2009, the Lab connects to IM Pei's 1985 Wiesner Building, adding some 163,000 square feet of gleaming steel-and-glass laboratory, office, and meeting space.
Architecturally, the Media Lab is the polar opposite of MIT's ramshackle Building 20, which birthed myriad inventions including radar, the atomic clock, and modern linguistics. But the hope was that it could prove similarly fecund across multiple disciplines.
Maki also designed 51 Astor Place, the building that was erected on the site of the mildly dilapidated yet much-loved Cooper Union engineering school. (Both Jeffrey Epstein and his brother Mark attended Cooper Union.) The 51 Astor Place site was sold while Mark Epstein was chairman of the board of Cooper Union, in a deal that effectively doomed Peter Cooper's original vision for the school.
Finally, apologies for garbling a passage about the Argentine elections in last week's Edge. Cristina Fernández de Kirchner is of course running against her successor, Mauricio Macri; she is not his running mate, as I somehow ended up implying.