Axios Des Moines
September 28, 2023
Hi, Thursday.
☀️ Weather: Sunny with a high of 79°.
💩 Smell something in the air?
Waukee officials say it's farmers laying down manure during harvest season.
Today's Smart Brevity™ count is 805 words — a 3-minute read.
1 big thing: Better with age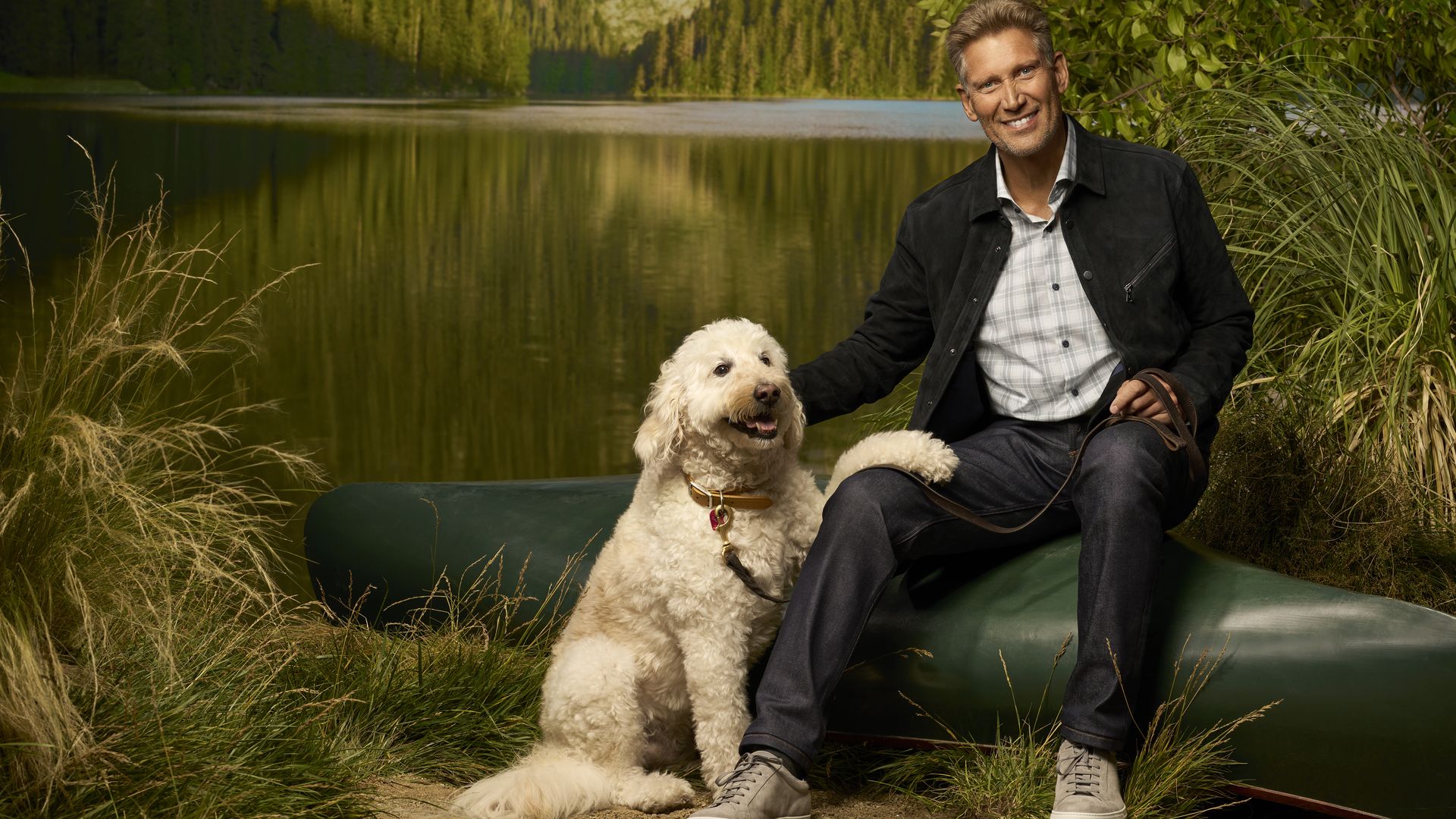 America's favorite dating reality show "The Bachelor" launches a new spin-off tonight featuring older adults called "The Golden Bachelor."
Driving the news: Iowa native Gerry Turner, 72, is the star of the show. He's seeking a second chance at love after his wife died from a sudden illness in 2017.
Turner, who previously lived in Davenport, will flirt, date and visit "fantasy suites" as 22 women in their 60s-70s court him.
He now lives in Indiana and was not made available for comment.
Why it matters: The show puts older adults dating on prime-time television.
"We need to be able to normalize looking for a partner or looking for intimacy at any age," Nancy Morrow-Howell, a professor specializing in aging at Washington University in St. Louis, tells Axios.
By the numbers: Among Americans over 75, 58% of women and 28% of men have experienced the death of a spouse in their lifetime, according to the U.S. Census Bureau — making this stage of life particularly difficult for older adults.
State of play: Barriers for older adults seeking romantic partners include shrinking social circles and medical conditions that can challenge the "normal picture of a sexual relationship," Morrow-Howell says.
Yes, but: Society has reached a better point where we can acknowledge older people as "sexual beings," she says, including recognizing intimacy goes beyond sex.
There are also more opportunities for older adults to "re-partner" later in life if they lose a spouse, she says. About 14% of adults ages 60-69 say they've used an online dating app, according to Pew Research Center.
What they're saying: "Older adults are just people that have gotten older and as much as anybody, want intimacy and want a companion and want somebody that they can count on when they're sick," Morrow-Howell says."Who doesn't?"
How to watch: "The Golden Bachelor" airs tonight on ABC at 7pm.
2. Iowa's obesity ticks up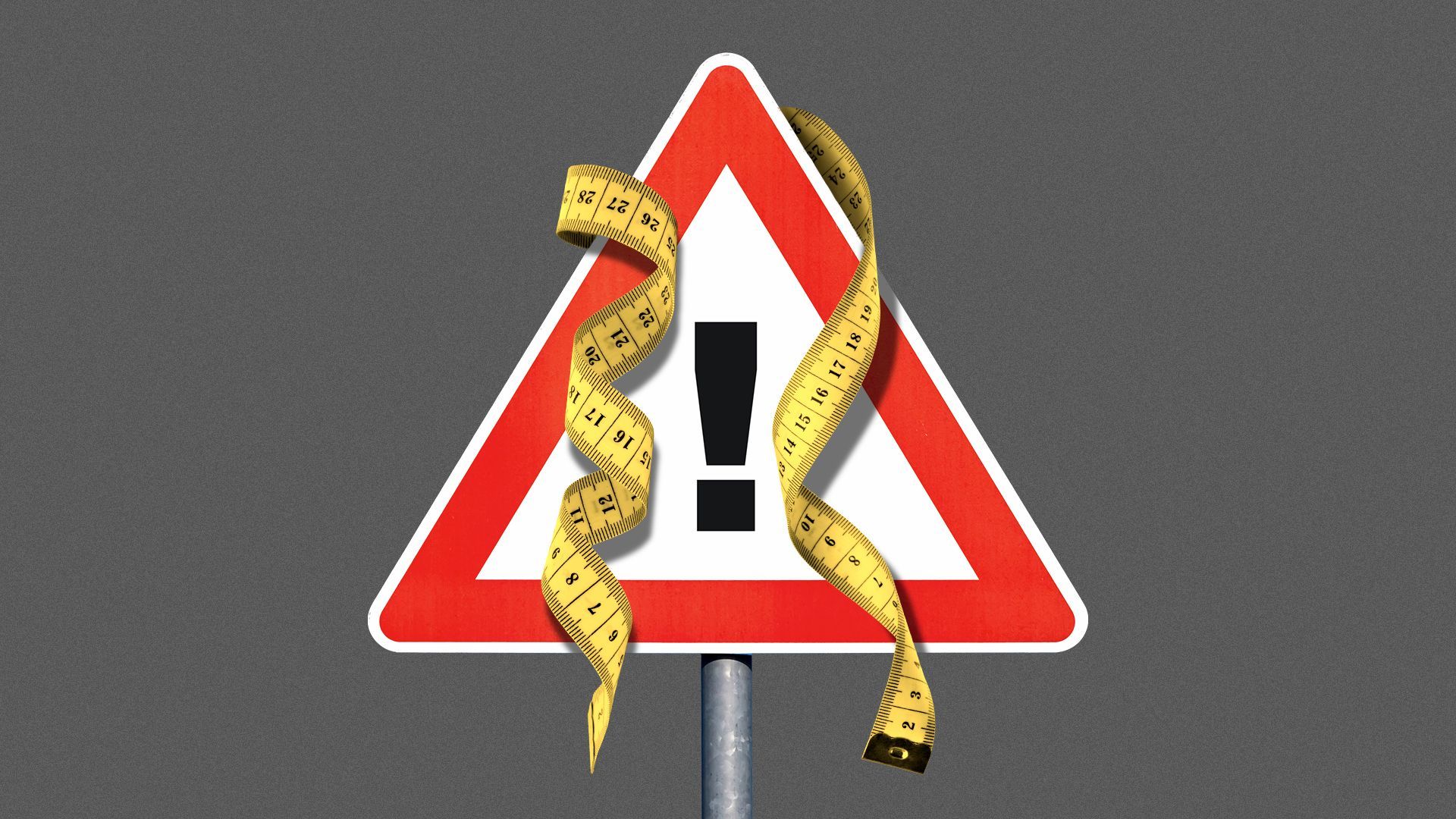 Around 37.4% of Iowa adults were considered obese in 2022 — up from 36.4% the previous year, according to a report by non-partisan health advocacy group Trust for America's Health.
Why it matters: Iowa's obesity rates have trended upward for the last decade and underscore a host of complicated issues, such as eating and sleep patterns, lack of activity, genetics and environmental factors.
Rural Iowans, as well as Black and Latino Iowans, experience higher rates of obesity, according to the report.
These populations are also more likely to endure food insecurity, transportation barriers and lower access to medical and nutritional care.
State of play: Iowa is tied with Arkansas as the 12th most obese state in the country.
All of Iowa's neighbors are ranked lower.
The intrigue: SNAP, the federal program that can help lower-income families afford more nutritional food, is one way that helps populations more prone to obesity.
Yes, but: The study points out that Iowa passed legislation this year tightening its rules on SNAP and requiring asset tests, potentially kicking off thousands of recipients.
3. Charted: Working moms
A greater share of DSM metro-area women who recently gave birth remain part of the workforce as compared to U.S. overall percentages, per new Census data.
State of play: Motherhood can knock women out of the labor force, at least temporarily — slowing careers and contributing to gender pay gaps, Axios' Alex Fitzpatrick and Kavya Beheraj report.
By the numbers: Almost 74% of DSM women who gave birth in the previous 12 months were in the labor force as of 2022, per the latest American Community Survey.
That's down three percentage points from the previous year.
Meanwhile, the U.S. percentage last year was 66.6%, a national decade-plus high-water mark.
Read more: Child care hurdles complicate workforce participation
4. The Ear: A news maize shortcut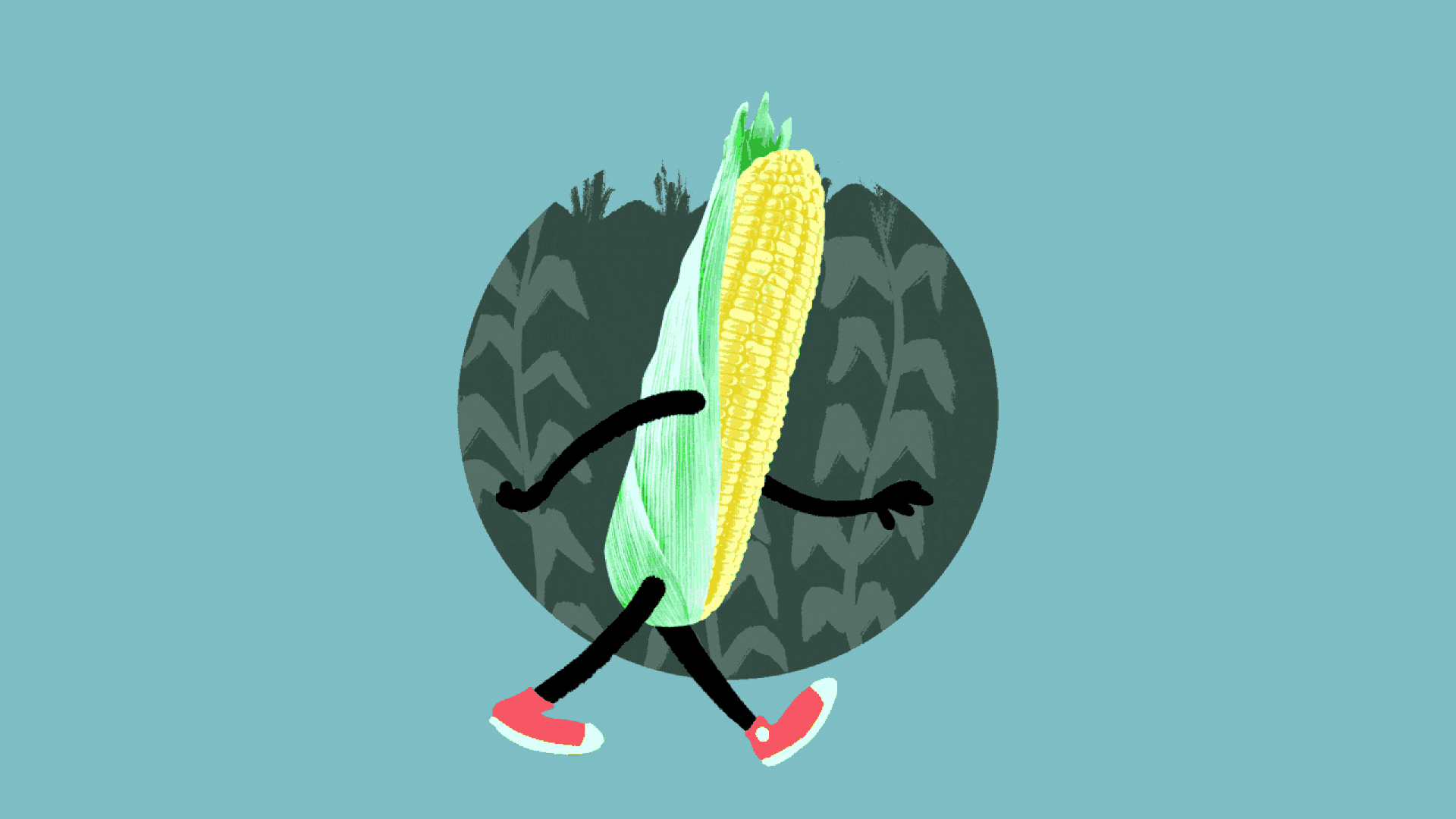 🤐 Bruce Rastetter, the Iowa agriculture mogul behind a pending pipeline proposal, will not be required to testify during its permit proceedings. (Iowa Capital Dispatch)
🚔 A Des Moines Transportation Safety Committee member who was arrested for allegedly vandalizing 15 law enforcement vehicles at the Iowa-ISU game resigned this week, Mayor Frank Cownie tells Axios.
😱 The Slaughterhouse downtown is opening a new underground "Haunt Speakeasy" on Halloween — but you'll need a hidden key to enter. (The Iowa Podcast)
🫒 The Stuffed Olive is moving into 216 Court Avenue after outgrowing its space. (Business Record)
🛑 Videos allegedly showing two DSM middle school girls assaulting a classmate during a June sleepover were recently posted on social media, resulting in threats against the alleged perpetrators. (WHO-13)
🎬 The vacant Cobblestone Cinemas in Urbandale was purchased this month by a Florida company that's involved with fitness systems. (Business Record)
⭐️ Today's headline maker: Cheryl Benson of Oskaloosa.
5. 🕵️ Where's Jason?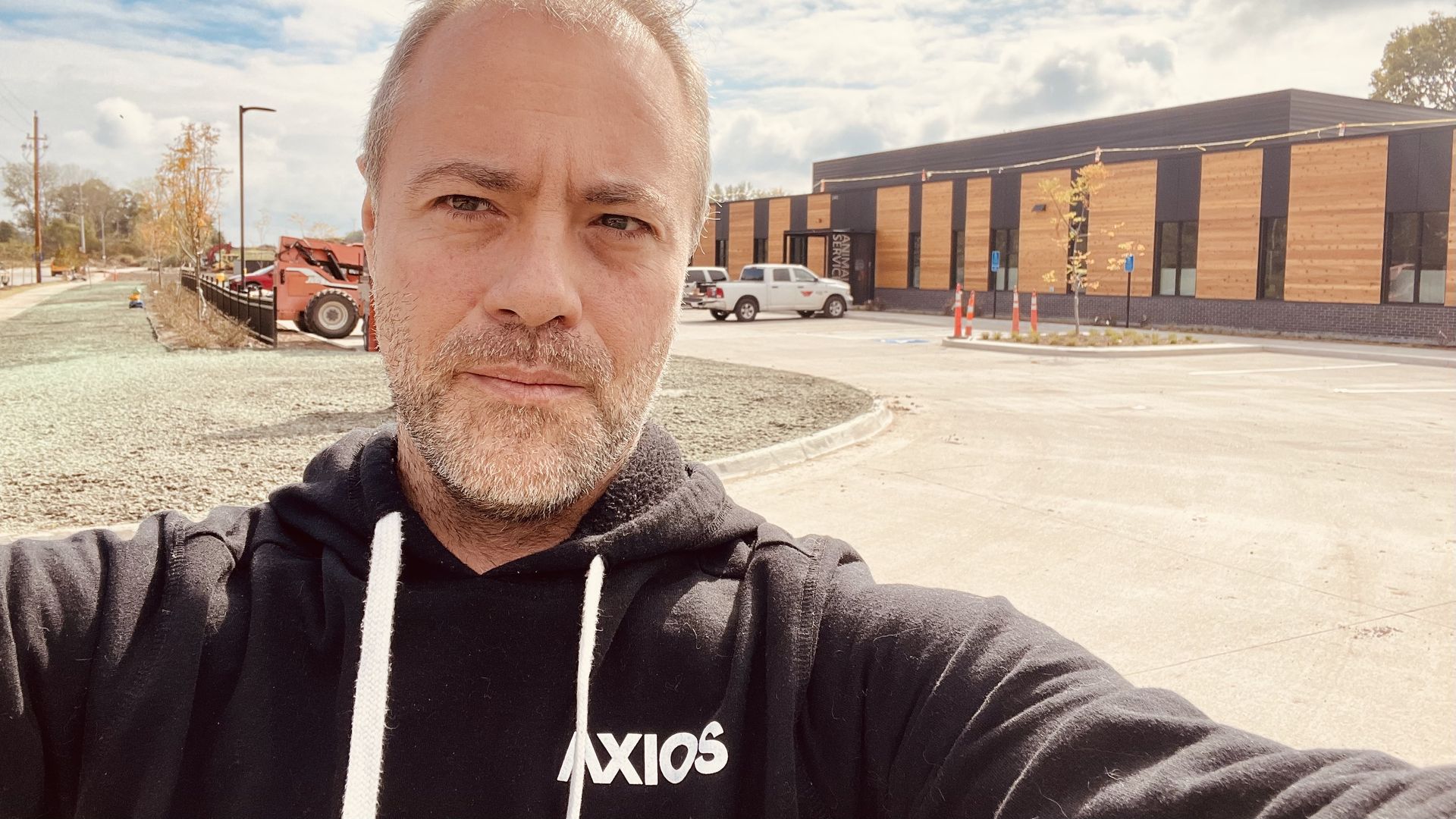 📬 Hit reply and correctly guess the location where Jason is located and we'll add you to a drawing for a free Axios shirt!
Check back tomorrow for the answer and a story about this spot.
🍁 Today's the last day of the Valley Junction Farmers Market for the year.
Today's newsletter was edited by Everett Cook and copy edited by Lucia Maher.