Axios AM Deep Dive
September 25, 2021
Good afternoon. It's been 563 days since WHO declared a pandemic. This Deep Dive, led by health care reporter Caitlin Owens, looks at our COVID future.
Smart Brevity™ count: 1,374 words ... 5 minutes.
1 big thing: Our COVID destiny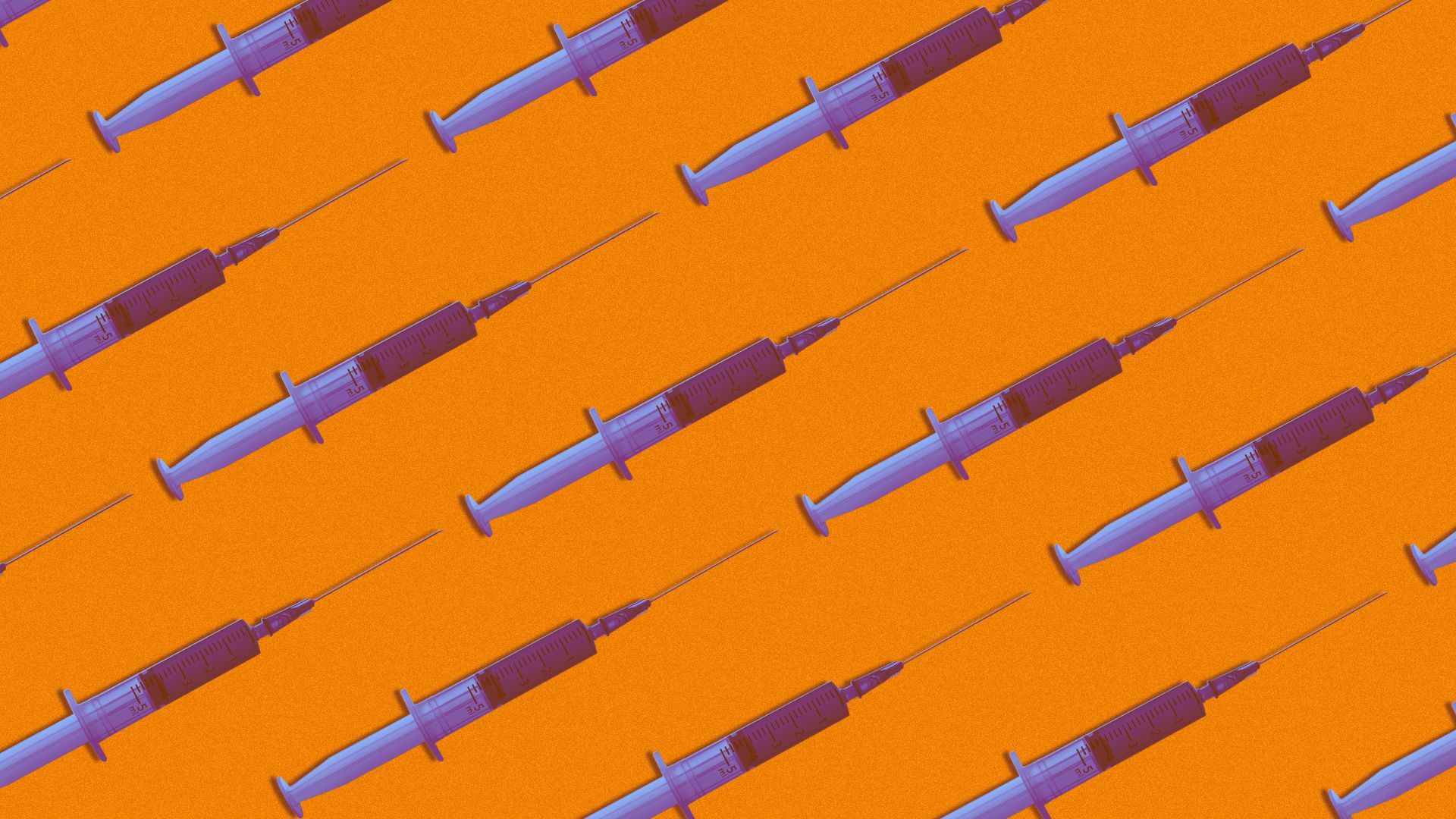 We're almost certainly going to have to live with the coronavirus, in some form, for the foreseeable future. What that means will be shaped in large part by what we do now.
Why it matters: More than half of the world — and a substantial portion of Americans — remains unvaccinated. Getting these rates up could mean the difference between the virus becoming a back-burner nuisance, or something that continues to define our lives for years to come.
"You either eradicate, you eliminate it in certain countries, or you control it generally. We want to do better than just control. We want to be on the brink of elimination," Anthony Fauci told Axios.
Between the lines: The future will be determined by three main variables: vaccination rates, variants and the duration of immunity.
Everyone who lives through the pandemic is likely to acquire some form of immunity to the virus. "Sooner or later, you're either going to have been infected or you're going to be vaccinated," Fauci said.
The big question is whether we'll be in danger if and when we're exposed to the virus in the future — either because it's mutated into a variant that can escape our immunity, or because that immunity has faded over time.
Variants and vaccination rates are intricately tied together. The fewer people that are vaccinated, the more the virus spreads, and the greater the chances of it mutating into a version that can evade immune protection.
"If a large part of the world is not vaccinated or infected, you're going to end up having this continual circulation of variants that will be a threat even to countries that are vaccinated," Fauci said.
Yes, but: It's still unknown how long immunity lasts. Although we could, in theory, offer booster shots to the population every year in perpetuity, that's a heavy lift.
"I really do hope that it's going to be a three-dose vaccine. It may be that intermittently you have to get boosted," Fauci said, adding that he doubts people will need an annual booster shot.
Some voluntary mask wearing will likely stick around. So will the expectation that if you're sick, you should stay home.
The bottom line: "If the rest of the world, the developed world, pitches in, and we get essentially 70% of the world vaccinated as we finish 2022, that could make a major, major determinant of what's going to happen with COVID," Fauci said.
2. Lagging vaccinations
The U.S. has fallen from the top of the world's list of most-vaccinated countries, largely due to the substantial percentage of Americans who don't want the vaccine.
3. A second flu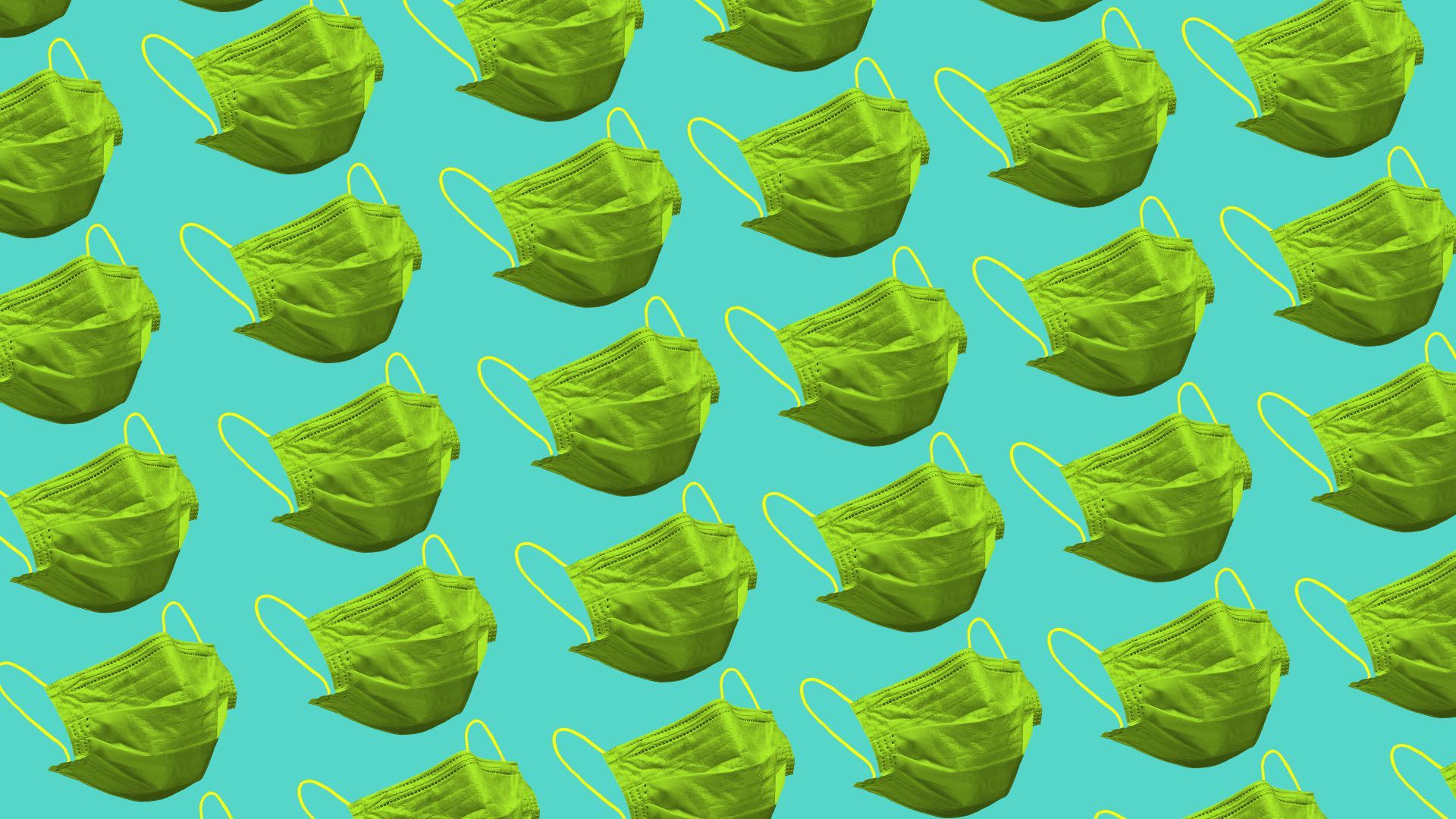 Whatever living with the virus looks like, Delta-level surges aren't considered to be sustainable for the public or the hospitals that will treat the seriously infected.
Why it matters: A major determinant of how seriously we'll take the coronavirus in the future is how many hospitalizations and deaths it's causing — and whether our health system can handle the load.
What they're saying: "There is one scenario in which we have a double respiratory virus season each year," former CDC Director Tom Frieden said.
"The striking thing is that certain things work really well for both of them, especially masks, but possibly ventilation and other measures," he added.
The big picture: More than 100,000 people are still being infected daily, and hospitals in hot spots have been swamped with COVID patients over the last few months.
Most of the people being hospitalized are unvaccinated.
Even if the coronavirus continues to kill as many people as the flu does in any given year — which would be a drastic reduction in today's death rate — that would be bad news for the health care system.
"We know that hospitals get busy during respiratory viral season ... and I think this will be added to that. You can imagine it getting more busy," said Amesh Adalja, senior scholar at the Johns Hopkins Center for Health Security.
Some hospitals would struggle to handle the burden, particularly rural and safety net hospitals.
Between the lines: Longer-term COVID hospitalization rates depend significantly on how long vaccine- or infection-acquired immunity to the virus lasts, and how many people remain susceptible to severe disease.
We've learned to live with tens of thousands of flu deaths a year without any major disruptions to our lives. But if vaccination rates don't get high enough, and if immunity isn't long-lasting, COVID death rates could meet or exceed annual flu deaths.
"I think we would similarly tolerate that if that's all we got out of COVID. But I don't think that's all we're going to get out of COVID, even with vaccinations," said Zeke Emanuel, vice provost for global initiatives at the University of Pennsylvania.
If hospitalizations remain high over time, we have two basic options: To keep changing our behavior based on risk level, like we have been for the last year and a half, or to bolster hospital capacity.
The latter is "a mark of tragedy, not a mark of victory," Emanuel said.
4. Long COVID: A disabling disease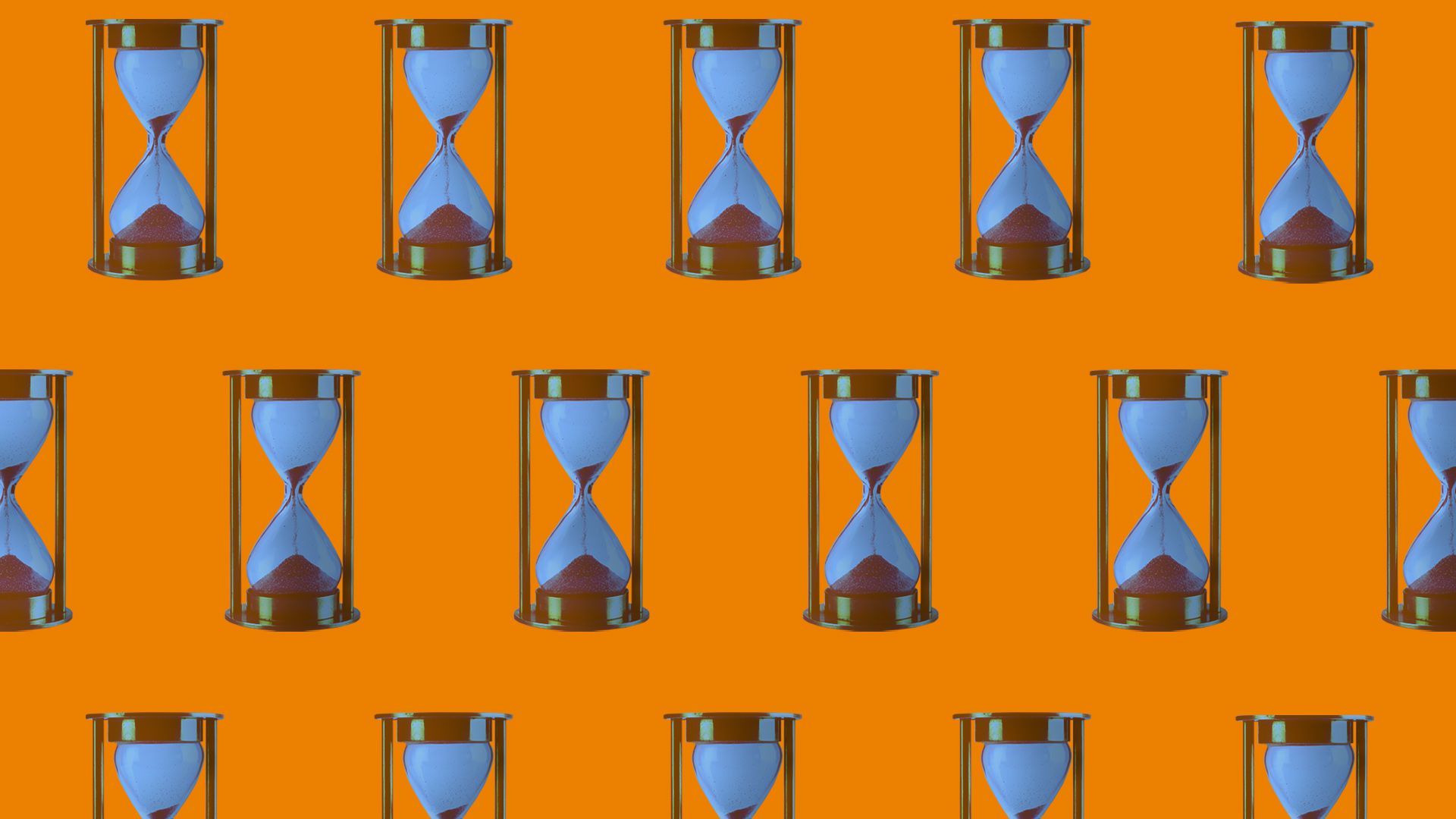 Millions of Americans are still suffering from a wide spectrum of symptoms long after they've recovered from their original coronavirus infections, and it's unclear what the disease's trajectory is — or even how many people are affected.
What we're watching: We still don't have a good grasp on how susceptible vaccinated people are to long COVID. If the condition remains a threat even for the vaccinated, that could shape the risks people are willing to take in the future.
The big picture: "We have millions of people in the United States whose lives are changed," said Megan Ranney, a professor at the Brown School of Public Health, which recently launched an initiative to study the impact of long COVID.
"Some of them are permanently disabled, some are partially disabled, some are able to go about their work but are different because they're fatigued or can't smell," she added.
Why it matters: Beyond the individual impact, if enough people continue to suffer to the point they can't work, that will have all kinds of implications for employers and social programs.
And if people who are socioeconomically disadvantaged to begin with suffer disproportionately from long COVID that could worsen societal disparities.
If left unaddressed, "we would have failed people who we already failed," Ranney said. "It will have a generational ripple effect of people who are unable to work or unable to work to their full capacity."
5. Rising worry
When the Delta variant caused coronavirus infections to spike over the summer, Americans began thinking of COVID as a larger risk and resumed social distancing.
Why it matters: Life won't look normal until there's much less virus around — even if the majority of the population is vaccinated — as millions of people will voluntarily try to avoid it.
Go deeper: America's mismatched COVID fears
6. 1 hopeful thing to go: Antivirals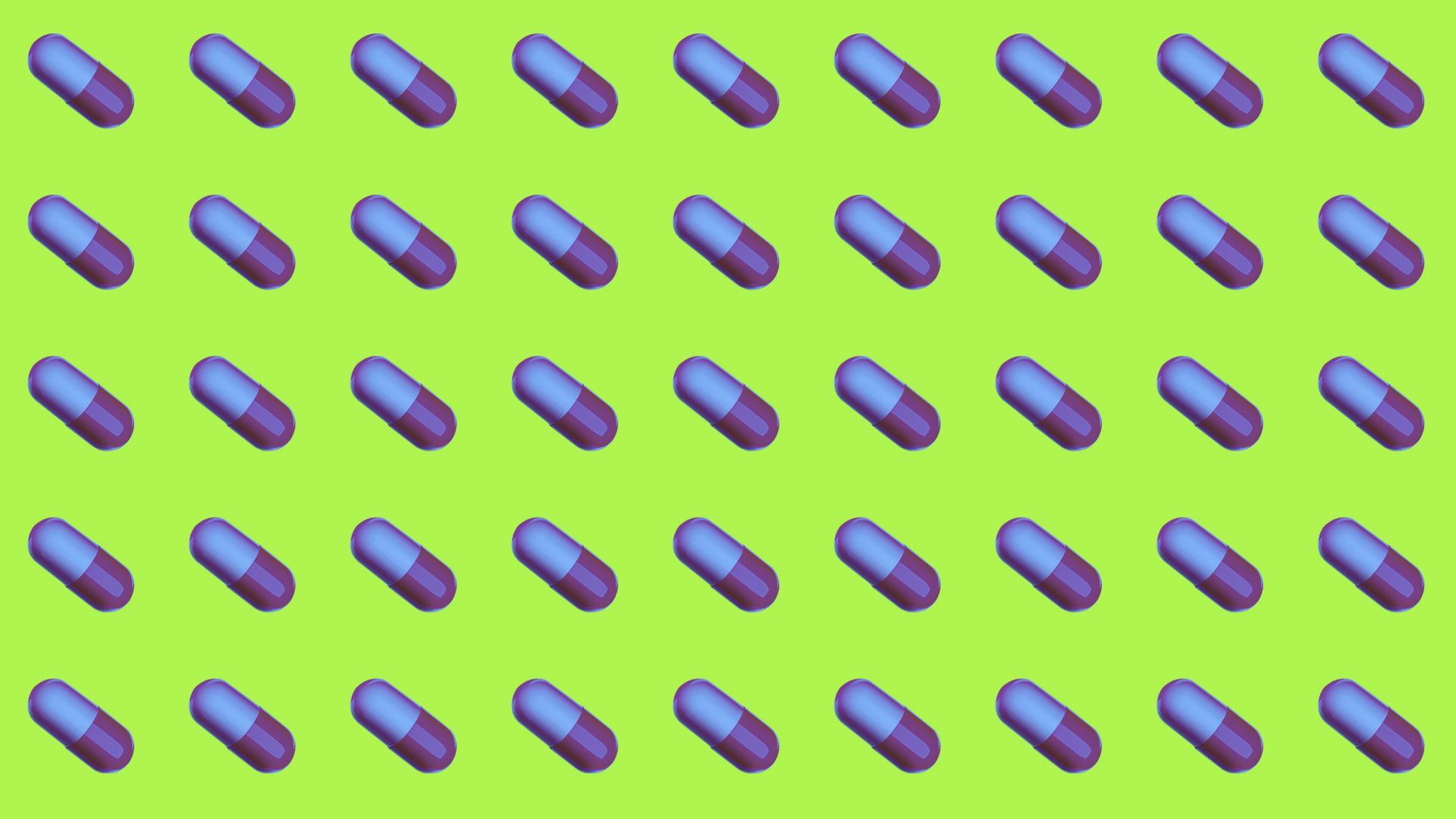 One major tool that we've been missing in the coronavirus fight is a pill that people could take right after they've been diagnosed with the virus. It may not be that far off.
Why it matters: An effective antiviral pill could prevent an infected person from ever getting sick, or at least from requiring hospitalization. It's not a substitute for vaccination, but it would make living with the coronavirus safer.
Driving the news: Clinical trials for at least three promising antivirals are underway, and results may be available as soon as late fall or winter, KHN reports.
The only antiviral we currently have is remdesivir, which must be given intravenously to coronavirus patients who are already sick enough to be hospitalized.
The bottom line: The ideal future is one where people don't get sick from the coronavirus because it's no longer around. But a future in which people can get sick but avoid hospitalization or death isn't bad either.
💉 Sign up here for Axios Vitals, our weekday quick-read on health care politics, policy and business.
Thank you to the Axios Visuals team for the illustrations (Annelise Capossela, Shoshana Gordon and Sarah Grillo) and charts (Will Chase), and to copy editor Amy Stern.