Axios AM Deep Dive
December 01, 2018
In this Axios AM Deep Dive, the Axios tech team, led by editors Meg Marco and Scott Rosenberg, explores four emerging forms of digital inequality: privacy, education, screen time and news.
We'll also take a look at what local governments, states and Washington are doing to bring high-speed internet access to all Americans.
Get more news and insight like this delivered straight to your inbox every morning by signing up for Login, our daily tech newsletter.
1 big thing: The new digital divides
As ubiquitous as connectivity may seem for those who live in cities or suburbs with comfortable incomes, here's the reality:
Less than one-fifth of Americans live in a neighborhood where at least 80% of the residents have broadband, according to a report last year from the Brookings Institution.
Nearly one-in-five teens are

sometimes unable to complete homework

because of lack of a reliable computer or internet connection, per Pew.
Local news and information is becoming scarce and hard to access: More than 500 newspapers have closed or merged in rural communities since 2004.
The big picture: There are two types of "digital divide" operating today:
The geographic divide: Rural and other areas are underserved because it doesn't make financial sense for companies to invest in infrastructure.
The economic divide: Infrastructure is in place, but lower-income families lack affordable access and devices.
Why it matters: These divides are colliding and combining in troubling ways — and creating a whole spectrum of education, information and privacy inequality.
2. The privacy divide: It'll cost you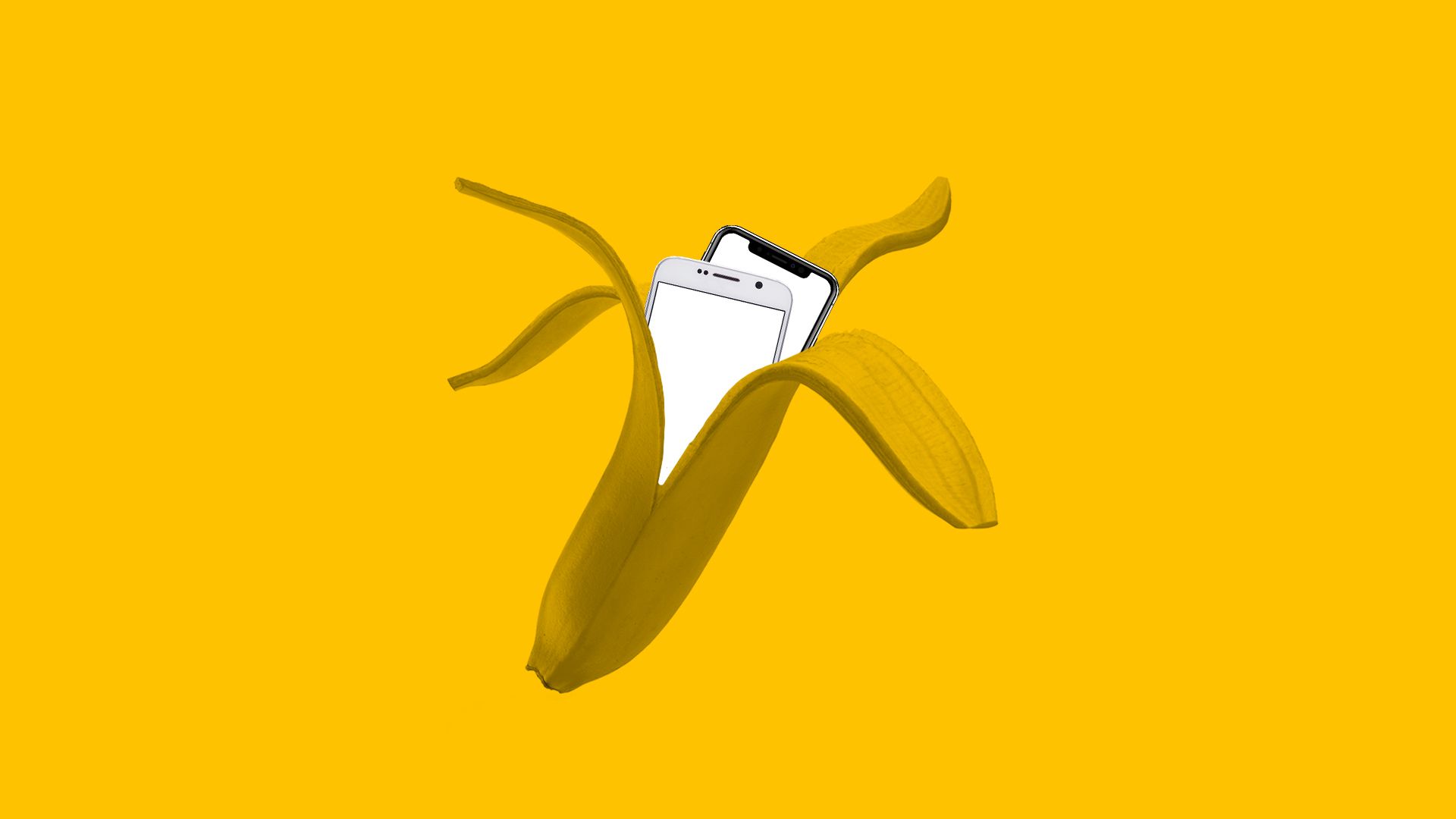 Although the choice between iOS and Android may sometimes seem like a question of aesthetics, the reality is that the different business models of Apple and Google lead to fundamental differences for your privacy, Axios' David McCabe and Ina Fried report.
Why it matters: Because of the way Google monetizes user data, Android phones can cost hundreds of dollars less than iOS devices. The more you spend, the more likely you are to use a device with more privacy protection and less data collection.
Key differences:
iOS anonymizes much of the data sent back to Apple — although the company still collects a broad swath of information.
Apple markets privacy as a key feature of its products.
Android phones, by design, send a lot more data back to Google, including location and other sensitive info, much of which powers the company's vast ad-targeting network.
Between the lines: Even within the Android ecosystem, there's inequality. Because there are so many different Android-based products, the popular high-end devices are subjected to more rigorous testing by app developers. So low-cost devices may have more glitches.
By the numbers: Studies have shown that the more you earn, the more likely you are to own an iOS device.
A 2013 Pew study found that people with household incomes of $74,999 or less were more likely to say their phone was an Android device than an iPhone.
The opposite was true of people with incomes of $75,000 or higher.
The big picture: As business models evolve, privacy is more often seen as something you pay for. That's a concerning trend for privacy advocates.
"I think many folks would say that runs the risk of marginalizing the poor," said Allie Bohm of the public interest group Public Knowledge.
Internet service providers experimented with so-called pay-for-privacy plans, where you get a discount if you agree to data collection, but later pulled back on those efforts.
The bottom line: Google isn't interested in changing its data-driven business model. It does lead to more affordable devices, but those savings can come at a cost to privacy.
3. The homework divide: Kids without access
About 7 in 10 teachers assign homework that requires broadband access — but nearly 1 in 3 households don't have it, Axios' Kim Hart reports.
Why it matters: The "homework gap" affects 12 million U.S. school-age kids, according to the congressional Joint Economic Committee. Students with less access to digital tools are at risk of falling behind peers who are more connected.
By the numbers:
35% of teens say they at least sometimes rely on their cellphone to finish their homework, according to the Pew Research Center. That number creeps up to 45% for teens living in households that earn less than $30,000 a year.
12% of teens say they at least sometimes use public WiFi to complete homework assignments because they don't have a connection at home.
FCC Commissioner Jessica Rosenworcel tells Axios that the homework gap is the "cruelest part of the digital divide":
"It's the most important issue of digital equality we face. It's not about indulgent surfing online, it's about teaching students how to use resources online to supplement how they find information and understand the world. We're going to harm their ability to perform jobs, the majority of which now require digital skills."
Possible solutions: Rosenworcel has proposed using excess funds from spectrum auctions to fund initiatives to narrow the gap, like providing library loans of WiFi hotspots.
4. The screen time divide: Seeking balance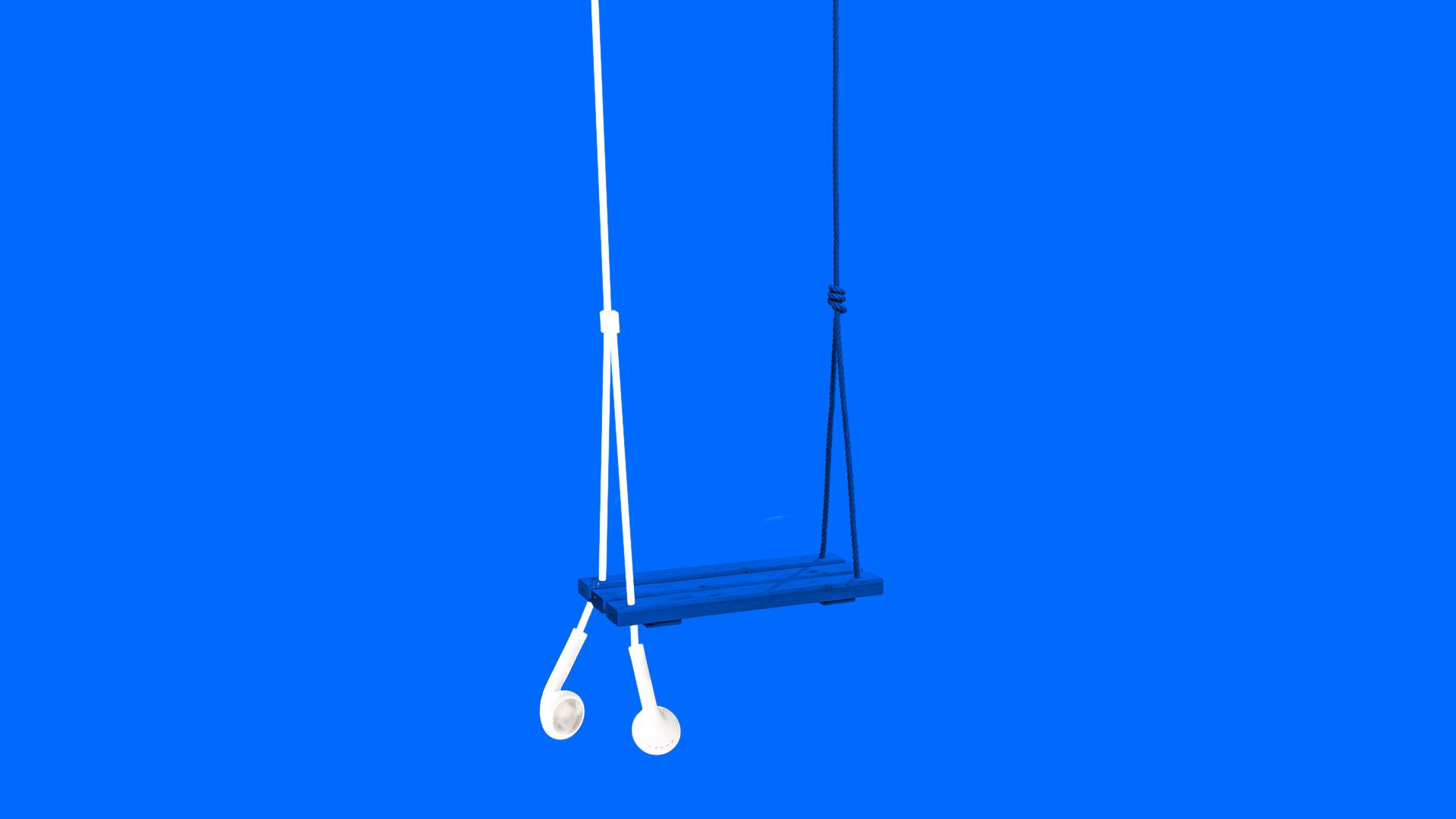 Smartphones and data plans have become affordable enough to open a world of information and opportunities for children in less-affluent families. Meanwhile, well-to-do parents are frequent participants in the burgeoning movement to limit or ban screens from younger kids' lives, Axios' Kia Kokalitcheva writes.
The lower-income trend:
Thanks to the rise of affordable smartphones, access to the internet is now available to a growing number of lower-income kids and teens. In addition to being more reliant on smartphones for schoolwork, these kids also spend about twice as much time per day watching television and online videos.
At the same time, children from lower-income families are less likely to have access to extracurricular activities like sports or artistic activities, according to a 2015 Pew Research Center survey.
The higher-income trend:
With some irony, some parents who work in the tech industry or have spent years working for internet companies are now limiting their young children's time spent in front of screens.
"Our general philosophy has been to encourage comfort but not dependency on screens," Hunter Walk, a venture capitalist and father of one who previously spent a decade at YouTube, tells Axios. "She's in first grade now and most days will pass without any screen time."
These parents tell Axios they're not anti-technology, but want to establish good habits early.
The big picture: Across the board, parents want to help kids find balance — especially as children widen their use of technology.
Parents of toddlers and young kids who spoke to Axios say they're emphasizing interactive uses like educational content and games and mostly limiting screen time to the weekend, family time, and as entertainment during travel.
The bottom line: Access to technology and the internet offer undeniable education and career benefits.
Michael Levine, executive director of Sesame Workshop's Joan Ganz Cooney Center, warns against a blanket "technology is bad for kids" anxiety.
"In the rarefied air that many folks in Silicon Valley populate, of course technology is part of the DNA of the family, and limiting the technology that kids use is a fine thing."
But he said smartphones and other technology are key means for lower-income families to get much-needed skills and training: "For kids who are already underserved, we cannot put the genie back in the bottle. We need to focus on the content."
Go deeper: A recent New York Times article focused on a middle-class Kansas community.
5. The news divide: Local is national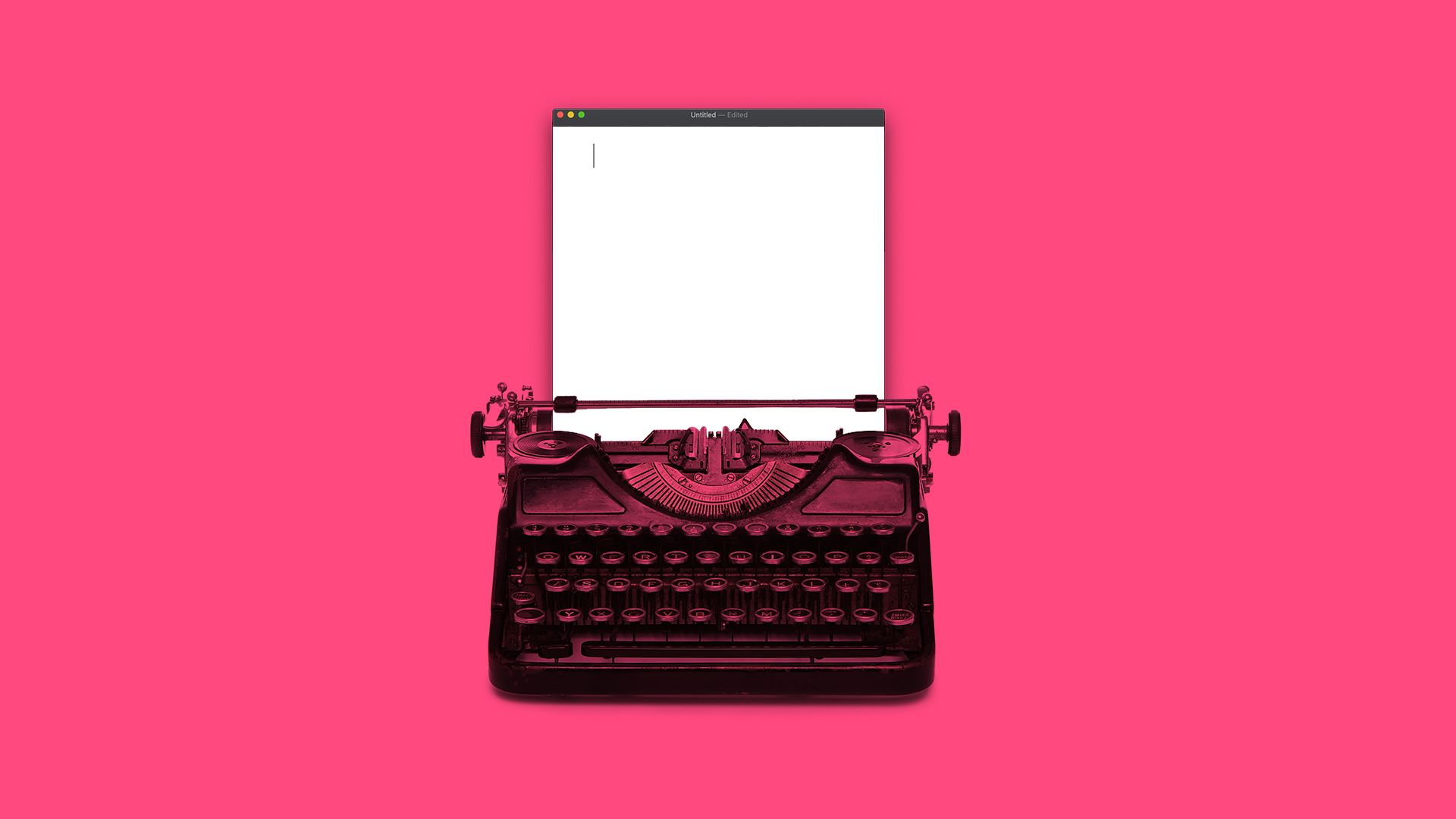 Advances in technology were supposed to democratize information and empower low-income and rural Americans. But tech has disrupted the local media business model, Axios' Sara Fischer writes.
The big picture: A "news technology" divide is emerging.
National cable and broadcast networks that reach rural America are pushing resources into streaming channels as linear television revenues decline.
But a lack of high-speed broadband in rural America will make it more difficult for some communities to access those streaming channels as more traditional channels are pulled off the air due to economic pressures.
Between the lines: Consolidation means less local information.
Technology has changed media economics to favor scale, which has forced local outlets to shut down, slim down or consolidate under big holding groups concentrated in large cities.
A study released in October by the University of North Carolina's School of Media and Journalism shows a stark decline of newspapers in rural areas.
"More than 500 newspapers have been closed or merged in rural communities since 2004," the report says. And these are often low-income, isolated counties without other news sources.
The bottom line: New owners of local news franchises are less invested in local news.
A

study

from Duke University's DeWitt Wallace Center for Media & Democracy earlier this year found that only 17% of news stories provided to a community are truly local — meaning the story was actually about or took place within the municipality.
Go deeper: Where the death of local news hits hardest
6. Income is the invisible divide
An exclusive Axios/SurveyMonkey poll reveals that income strongly affects how Americans access the internet, and the divide cuts across geography.
In both urban and rural areas, exactly half of the lower income population reported having broadband internet at home — the lowest percentage of any group.
Our research also found that income was a strong factor in determining why a person might rely primarily on a smartphone for internet access.
Members of families making less than $50,000 per year were more likely than higher-income respondents to say they use a smartphone because they didn't own a computer or because it was cheaper.
7. What the federal government is doing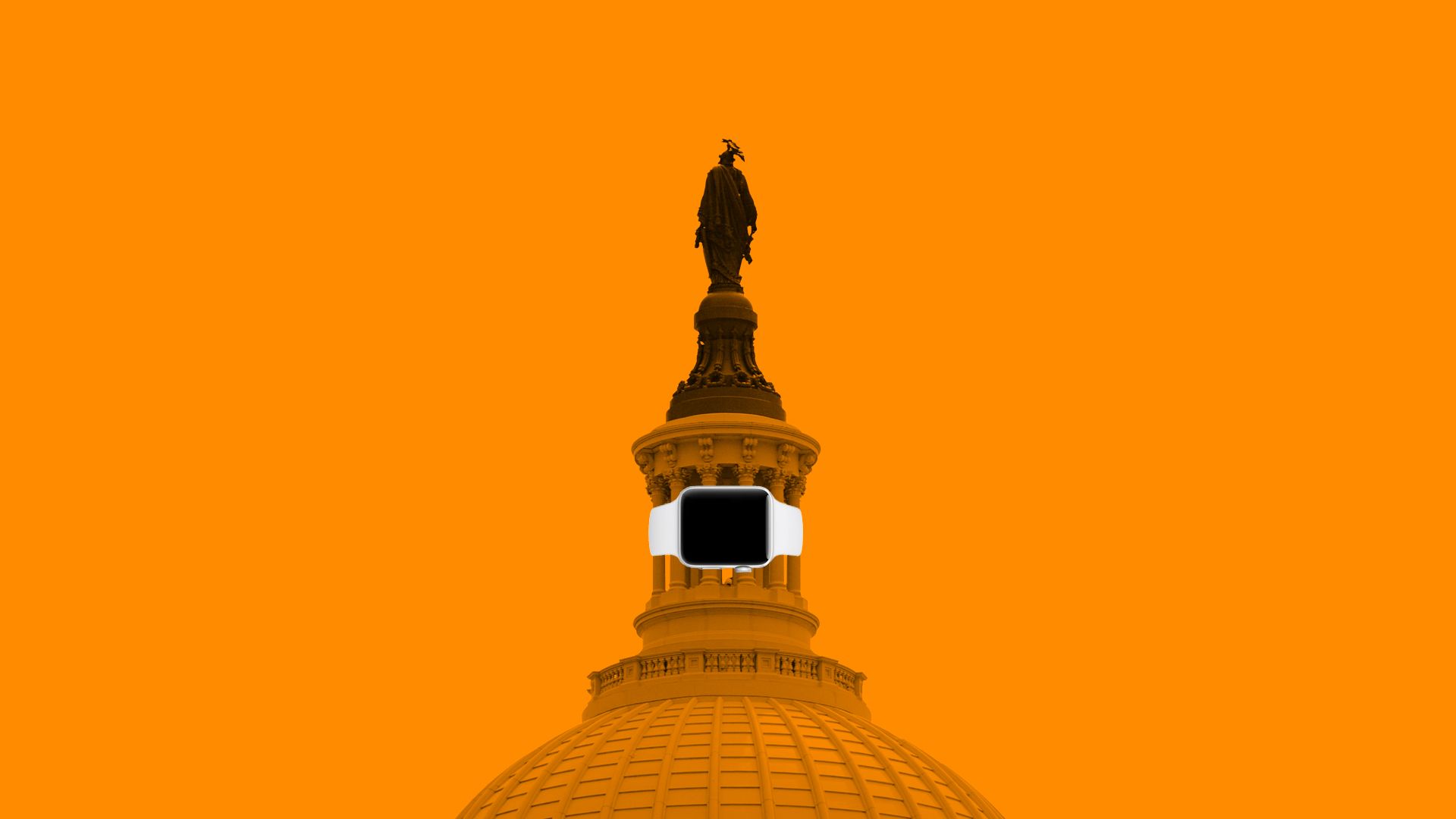 The federal government's efforts to provide ubiquitous internet access have had varying levels of success, Axios' Kim Hart writes.
Between the lines:
Urban and suburban areas contain the target customers of the biggest internet service providers — like AT&T.
Some ISPs do offer discounted internet service plans for low-income consumers.
But expanding to rural areas doesn't yield enough return on the billions of dollars they'd have to invest.
And when ISPs roll out 5G technologies, they'll offer those products in the same high-profit locations.
The government's role: Congress mandates that the FCC take "immediate action" if advanced telecom capability is not being deployed to "all Americans in a reasonable and timely fashion."
Chairman Ajit Pai says closing the digital divide is his top priority. Still, the FCC can't compel ISPs to expand networks; it can only offer incentives to do so.
Mixed signals from the FCC: The agency

said this year

that more than 24 million Americans still lack wired service that meets the FCC's definition of broadband.
Despite this, the FCC concluded that "broadband services are now being deployed to all Americans on a reasonable and timely basis."
Be smart:
That's a 180-degree shift from the approach of the Obama administration, which concluded broadband services were not being deployed fast enough, and used that to push policies like expanding subsidies to schools and libraries.
Pai abolished net neutrality rules, arguing the strict regulations slashed network investment by the major ISPs. Critics disagree.
Pai has made some big strides in rural expansion — the agency is in the process of allocating $2 billion in subsidies over 10 years. But critics say he hasn't done enough to help low-income, urban consumers.
In urban areas: Pai limited fees and permitting requirements for ISPs to deploy 5G in cities, but several cities are suing.
Separately, he

proposed rescinding support

for parts of the Lifeline program, which subsidizes phone service for low-income consumers.
The big picture: One thing almost everyone agrees on is the need for a more accurate national broadband map. But it's impossible to fix the connectivity problem if policymakers don't have a reliable view of how big it actually is.
Go deeper: How the government is approaching internet access
8. Local innovation vs. big internet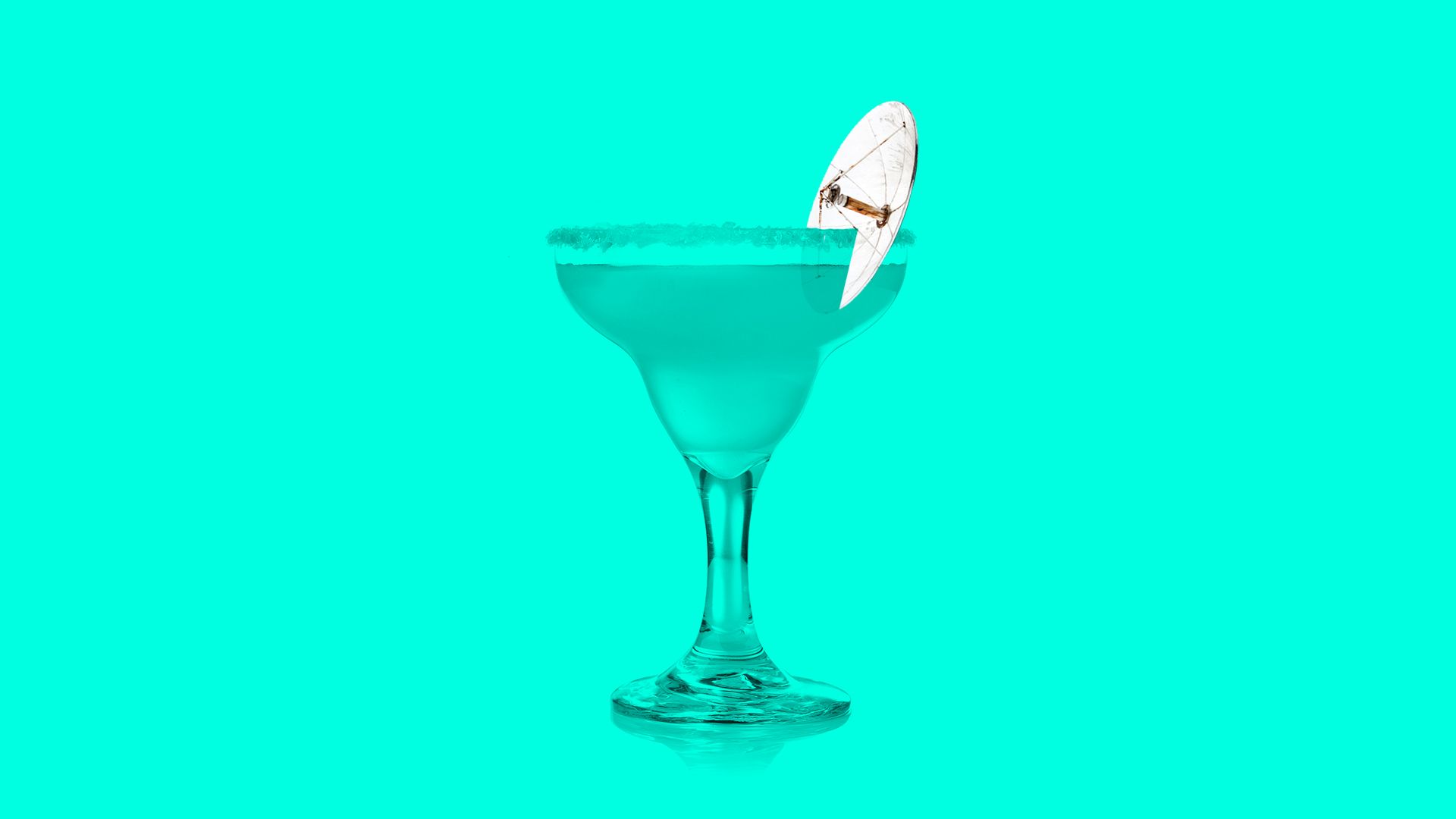 Some towns have taken matters into their own hands, experimenting with novel solutions to connect unserved residents or give them new options to existing services, Axios' Kim Hart reports.
Why it matters: Some less-populated areas may technically have internet, but it's slower satellite, or DSL service delivered over old copper phone lines. Sometimes there's only one provider charging high prices.
"It's kind of like getting electricity in the 1940s and 1950s. It's nice, but the communities that really thrived are the ones that got it in the 1920s and 1930s. If you want to be the centers of commerce and culture, you've got to have the networks."
— Christopher Mitchell, Director of the Community Broadband Networks Initiative at the Institute for Local Self-Reliance
What some communities are doing:
In Wilson, N.C., the community-owned Greenlight fiber network serves residents and provides free WiFi downtown and to schools and libraries. (A state law now bans cities from operating their own ISPs.)
In Fort Collins, Colo., the voters passed a

ballot initiative

to allow the city to build its own high-speed network. Fort Collins expects to pay off the

$150 million it raised through bonds

and debt in 14 years.
In San Francisco, the city has asked for proposals

to build a city owned and operated

ISP that would compete with Comcast and AT&T.
In Boston, the Boston Housing Authority has partnered with Starry, a 5G company, to provide

free and low-cost service

to public and affordable housing residents.
In Michigan's rural upper peninsula, local provider Packerland Broadband partnered with Microsoft via its initiative to use vacant TV frequencies and a mix of other technologies to deliver service.
The catch: City-owned networks would compete with the major ISPs who operate there, and incumbents have successfully lobbied states to pass laws preventing or discouraging towns from building their own broadband networks.
9. 1 global thing: Facebook in the Philippines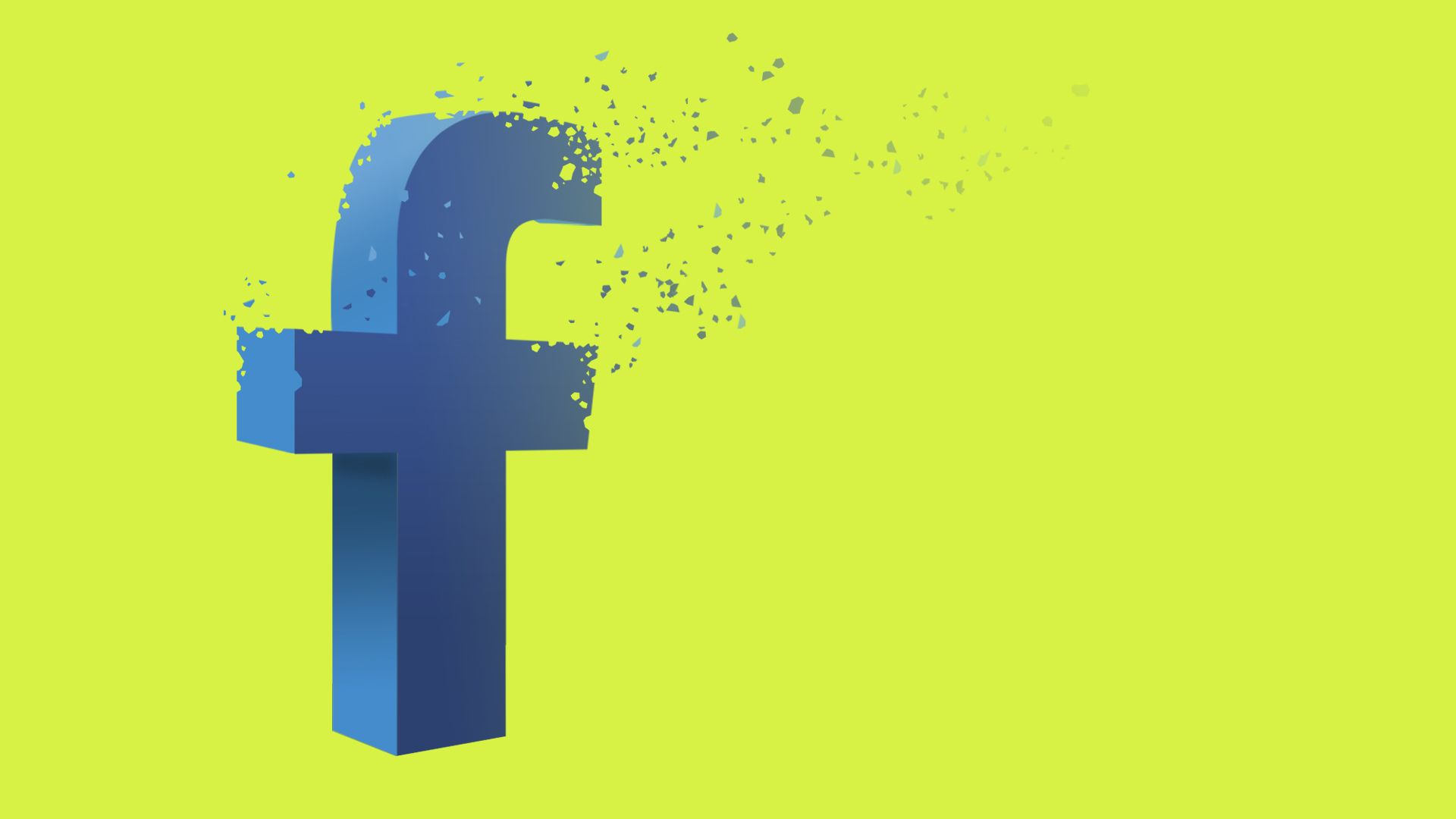 Efforts to widen internet access around the world can bring benefits and unexpected risks. In the Philippines, the price was heavy.
Facebook Basics is an app and mobile site that provides free access to a tightly curated set of web content and, naturally, Facebook itself.
Facebook promotes Free Basics as a bridge to the wider internet for consumers in developing nations.
But in practice the subsidized content can simply become the internet. That's what happened in the Philippines. 
That particular kind of internet provided president Rodrigo Duterte with the perfect environment to wage a war of misinformation against his enemies and on behalf of his brutal drug war.
Go deeper: "How Duterte Used Facebook To Fuel the Philippine Drug War" (BuzzFeed News)
10. More work ahead: The inequality quandary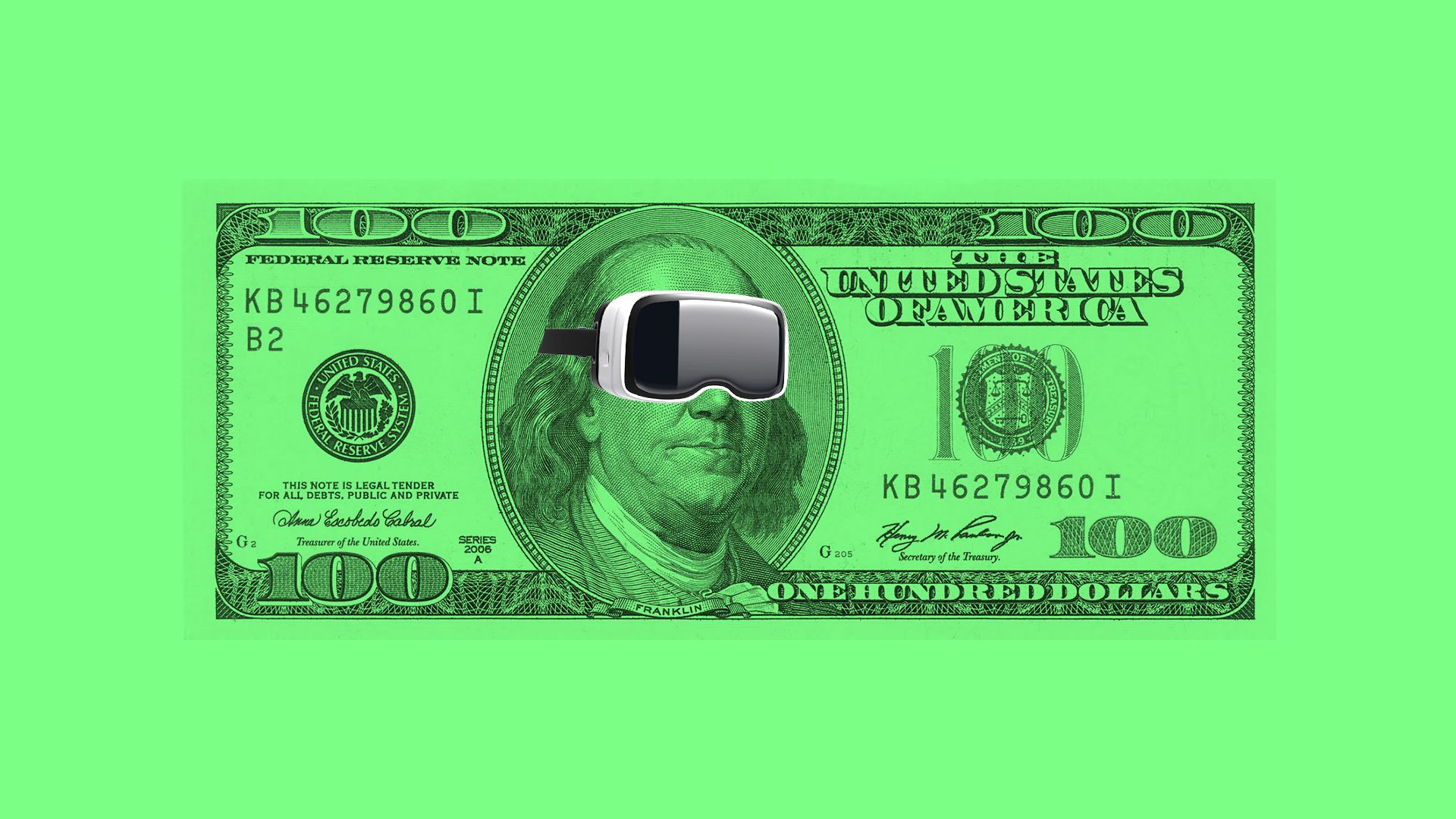 Inequality doesn't end after everyone is connected to the internet, Axios' Scott Rosenberg writes.
Why it matters: A raft of new evidence shows the rise of the internet itself may have boosted inequality, and that how people use internet access may be just as — or more — important than the access itself.
The big picture:
Educated users with high incomes derive the most benefit from internet use, a 2016 study in Europe showed.
The World Bank issued a 2014 report warning that providing internet access on its own would only deepen inequality unless governments ensured competitive markets and provided better education.
What's next: Country-by-country comparisons show the pattern unfolds differently depending on the regulatory framework, labor market policies, education policies and more, says Johannes Bauer, a professor of media and information at Michigan State University:
"Some countries and locations have managed to orchestrate such measures well and not seen the dramatic increases in inequality experienced in other places."
Be smart: Researchers distinguish between measures of "equality of opportunity," which assesses opportunities open to individuals, and measures of "equality of outcomes," which describes the aggregate results of actions and policies. (Go deeper in this piece by the New Yorker's Jill Lepore.)
Some observers fear that activists focused on increasing equality of opportunity — i.e. measures to improve access to digital tools — have dropped the ball when it comes to ensuring more equitable outcomes.
The other side: The role the internet plays changes depending on where you look, as explored in a paper by Bauer:
On a global basis, the impact of tech appears to help promote equality.
Within wealthier countries, however, more tech often correlates with deepening inequality.
The bottom line: The lesson may be to view the fight for access not as an end in itself, but as one element in a broader campaign to level playing fields.
Mark Warschauer, professor of education at UC Irvine, argues that information technology amplifies the power of "haves" and weakens the under-educated, and the latter can only compete if they're able to use digital tools to develop skills that will help them get better jobs.
"Access is not a sufficient condition, but it is a necessary one" for reducing inequality, Warschauer says.