Axios D.C.
December 19, 2022
Good morning, Monday!
🌤 Today's weather: Mostly sunny with a high of 40.
🇦🇷 Congratulations to Team Argentina on the World Cup win!
Today's newsletter is 896 words — a 3-minute read.
1 big thing: A 14th and U makeover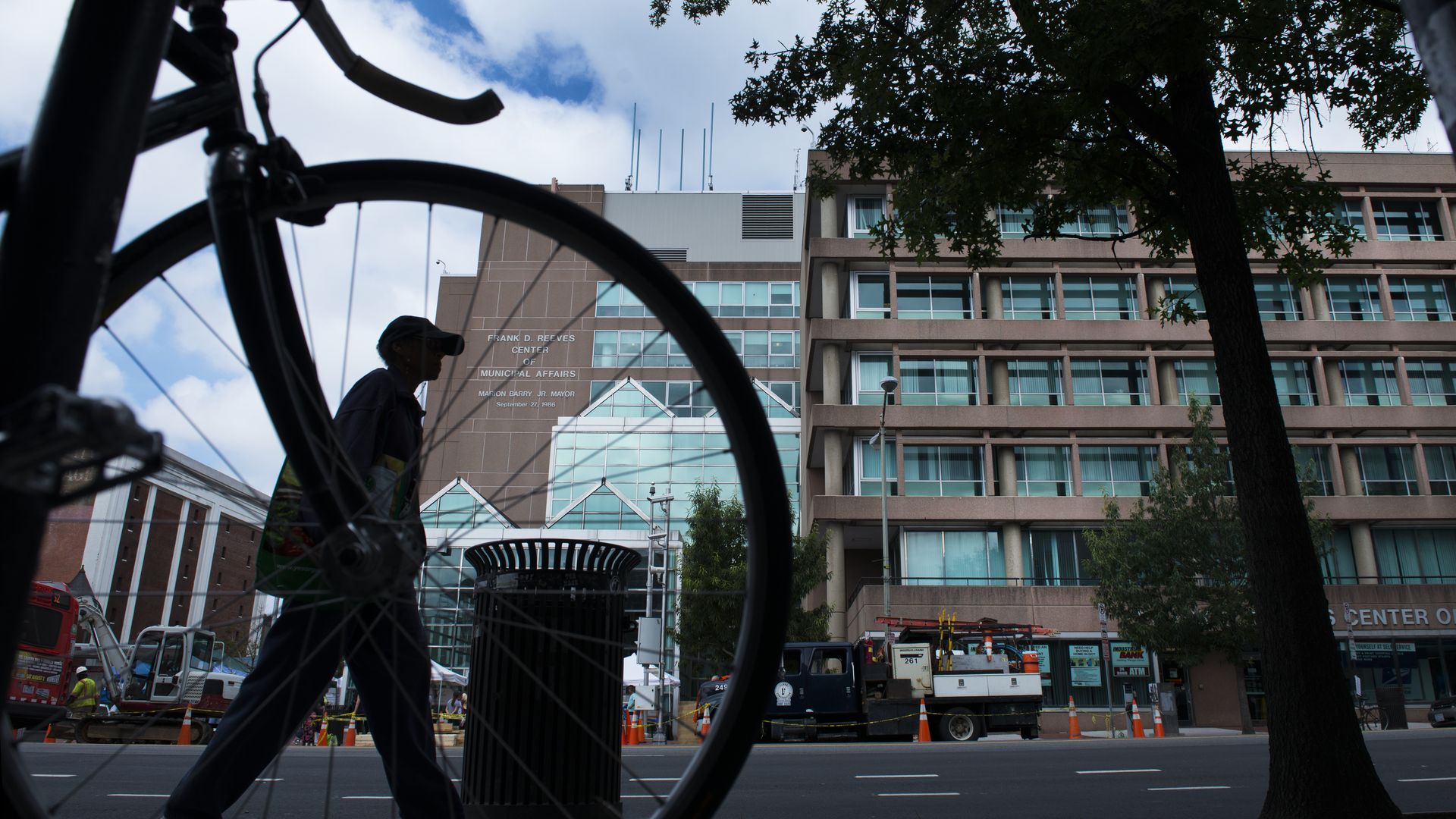 D.C. wants to redevelop the Reeves Center on 14th and U streets NW, someday turning the municipal building into shops, offices, and hundreds of apartments.
Why it matters: This is a prime two-acre site in a bustling corridor, and an opportunity for D.C. to replace an aging landmark with something that fits the booming neighborhood and nightlife surrounding it.
Driving the news: The District government recently reset the process of choosing a developer to overhaul the block.
Developers have until Jan. 20 to submit new proposals. The city received only two since opening up bids in July 2020.
🌃 State of play: Those previous proposals included a glassy apartment and office space, a food hall, a hotel, and a pedestrian walkway.
One pitch included a Marion Barry Way in between new buildings, honoring the late four-term mayor who spearheaded the building of the Reeves Center in 1986 to revitalize the U Street corridor.
The redevelopment's anchor tenant will be the new national headquarters of the NAACP, moving from Baltimore to a D.C. neighborhood rich in Black history and culture.
Once known as "Black Broadway," the area suffered after the 1968 riots that arose in the aftermath of the assassination of Martin Luther King Jr.
🔮 What's next: D.C. plans to pick a redevelopment team in February. The anticipated groundbreaking is in the summer of 2025.
2. 🤧 'Tis the sick season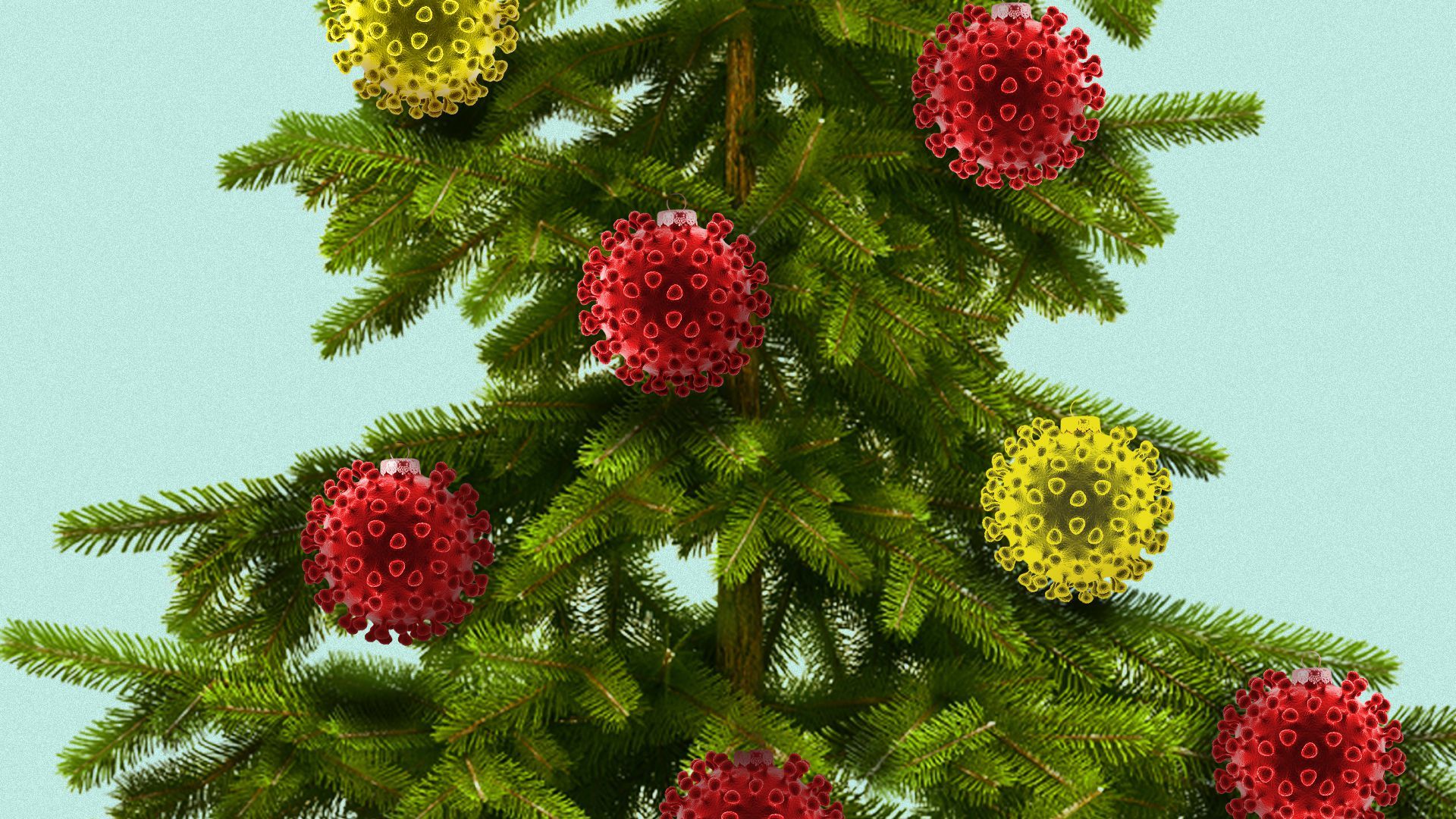 The flu and COVID-19 might threaten your holiday week.
Driving the news: Flu activity in our region is very high, per the CDC, and COVID cases in D.C. have risen slightly since November.
Why it matters: The post-Thanksgiving surge has already overwhelmed local hospitals, making it all the more important to celebrate safely.
Yes, but: While the pandemic ruined many 2021 holiday celebrations, we have yet to see a similarly aggressive surge of Omicron since.
Plus, this year we have a new weapon: Boosters specifically created to fight the variant.
State of play: The recent spike in COVID cases has prompted Montgomery County to encourage mask-wearing in indoor spaces and testing before gatherings, noting in a press release that the county's case rate "is now more than double the recent low on Nov. 28."
Meanwhile, COVID cases in Virginia have been rising since Thanksgiving, although all Northern Virginia counties are still seeing low transmission rates.
🧠 Be smart: You can now order four more free test kits from the USPS.
3. 🏈 Commanders fall short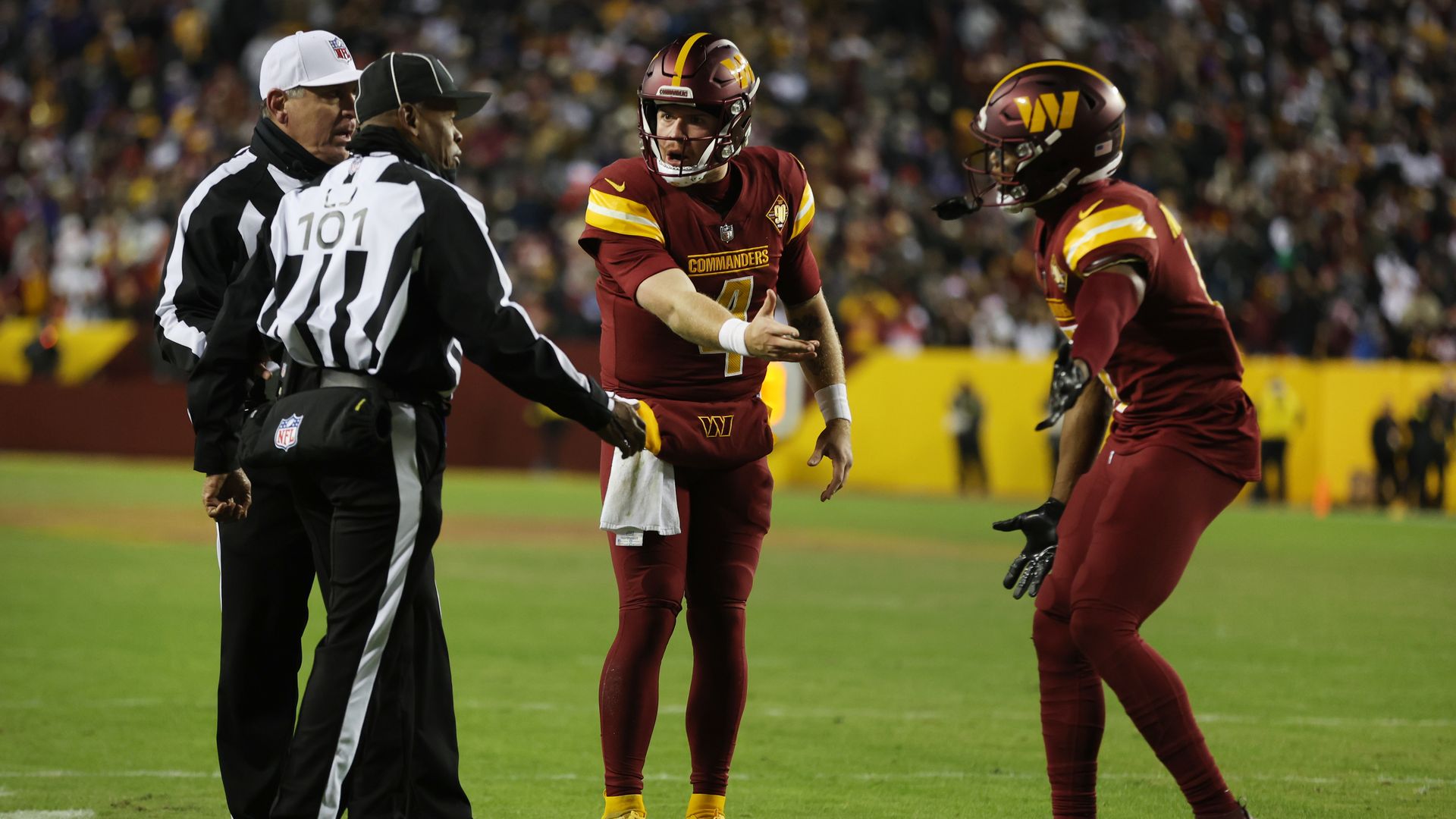 The Commanders lost 20-12 to division rivals New York Giants after late refereeing controversy on Sunday Night Football.
What's next: Still hunting for a wildcard playoff spot, Washington (7-6-1) plays the 49ers on Saturday.
4. ⬇️ Stat du jour: 40.6%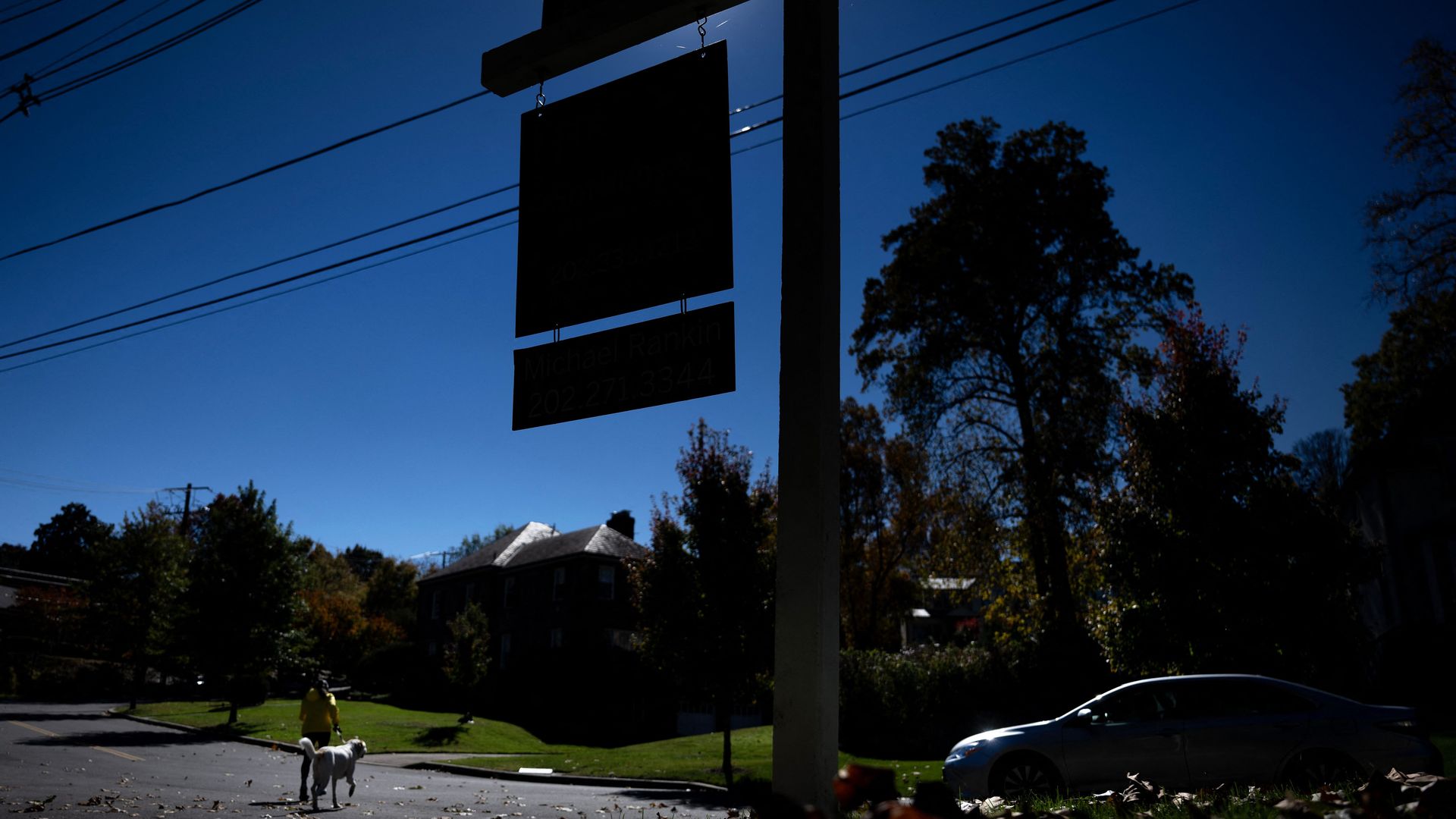 That's the amount that residential real estate sales decreased this November compared to the same month last year, according to GCAAR's latest data.
What's happening: The frenzied pandemic housing market has cooled down quite a bit, and with interest rates high and inventory low, buyers are taking their time.
Is a new job in your future?
5. Around the Beltway: 🦴 Ma'am, are those bones in your bag?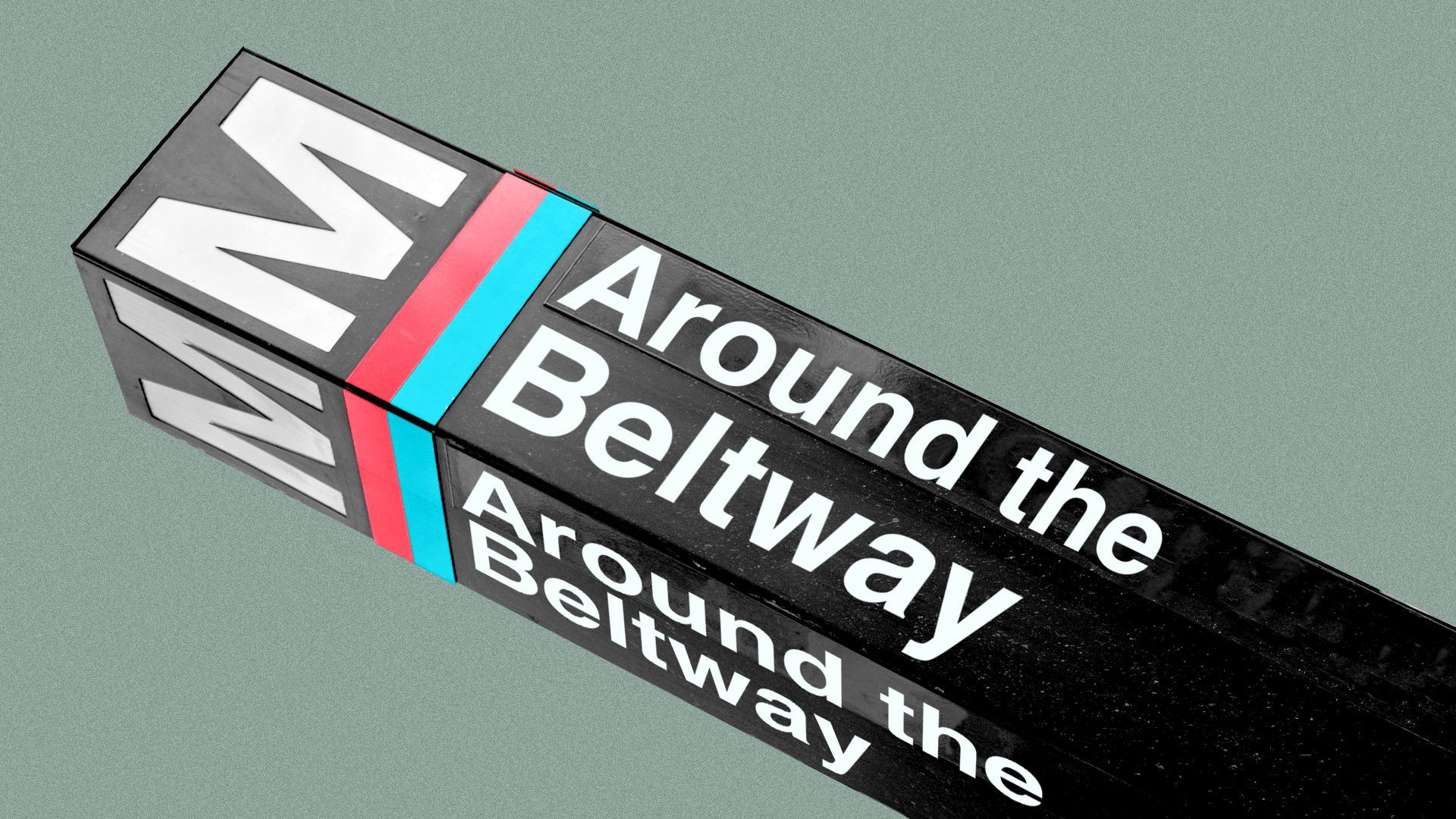 6. 😋 We tried the $65 sandwich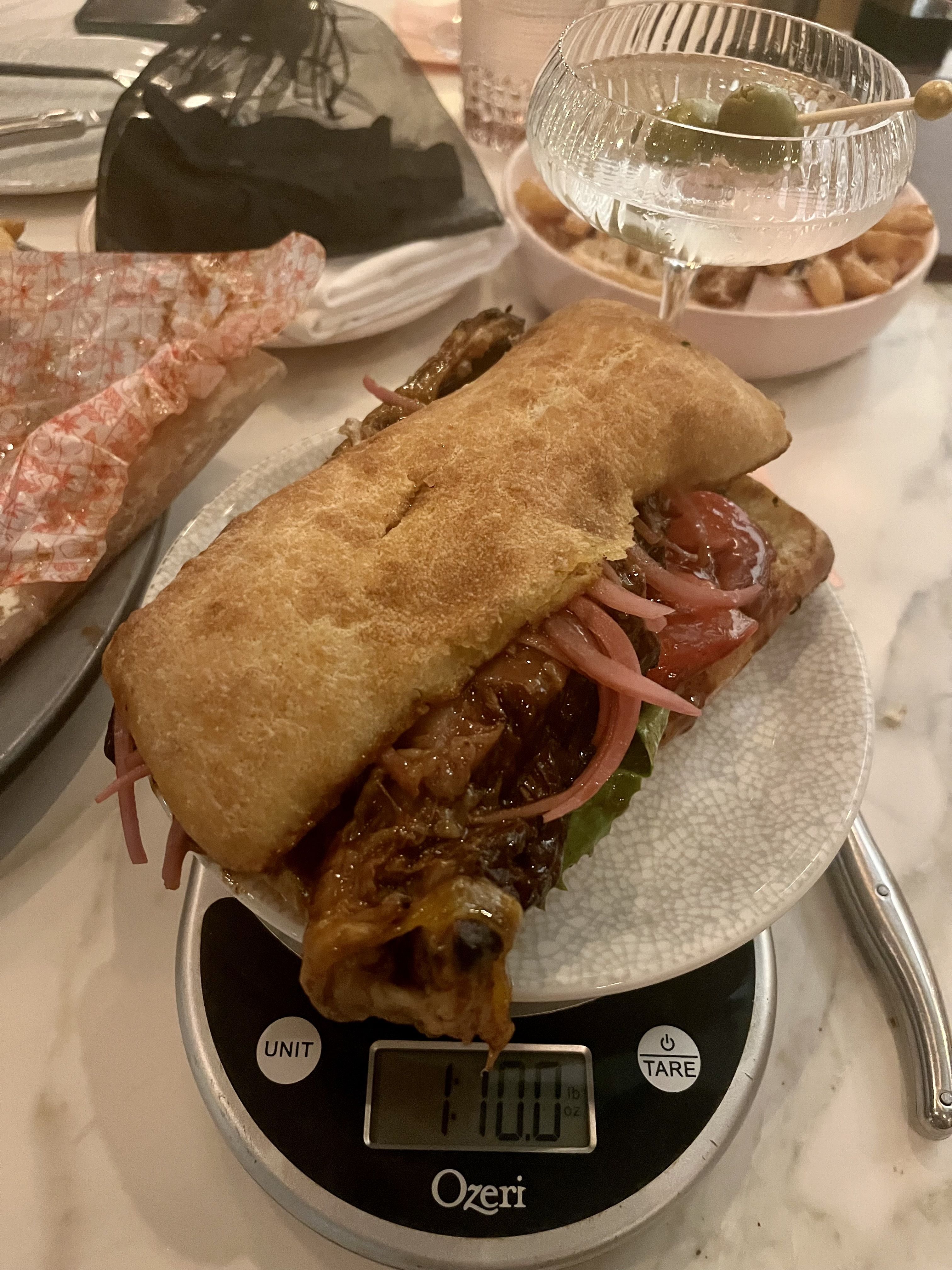 👋🏼 Hey, it's Cuneyt. I once tried a McDonald's McRib. It was the most vile thing I ever spit out.
So, when I heard about the "Colossal Short Rib Sandwich" at Joy by Seven Reasons in Chevy Chase, I was looking forward to burying that memory.
🏋️ Plus, I was on a mission. Chef Enrique Limardo told Washingtonian that his eye-popping $65 sandwich is estimated to weigh 2.5 pounds.
Numbers don't lie: I brought my own scale to the bar, and it read 1.625 pounds!
The experience: In most ways, the McD's McRib and the Colossal Short Rib couldn't be farther apart:
This is a beef short rib braised for 16 hours.
Served on ciabatta with a steak knife through its middle, it's stacked with pickled onions and smoked cheddar.
There's also a dainty pouch with black gloves to keep your paws free of veal demi-glace.
Plus, the colorful restaurant + bar is branded as: "Have fun, Get Crazy, Be Sexy, enJOY…"
👍🏼 Taste test: It lived up to the hype! The sweet and sour flavors were unlike anything I've had with short ribs. It's enough to feed two, but wouldn't travel well in a to-go box so come hungry.
Joy's Venezuela-born chef is also behind award-winning restaurants Seven Reasons on 14th Street and Imperfecto in West End.
🥩 One must-try starter for the meat journey: The carpaccio de lomo. The beef tenderloin is served with a blooming helping of petit basque sheep's cheese.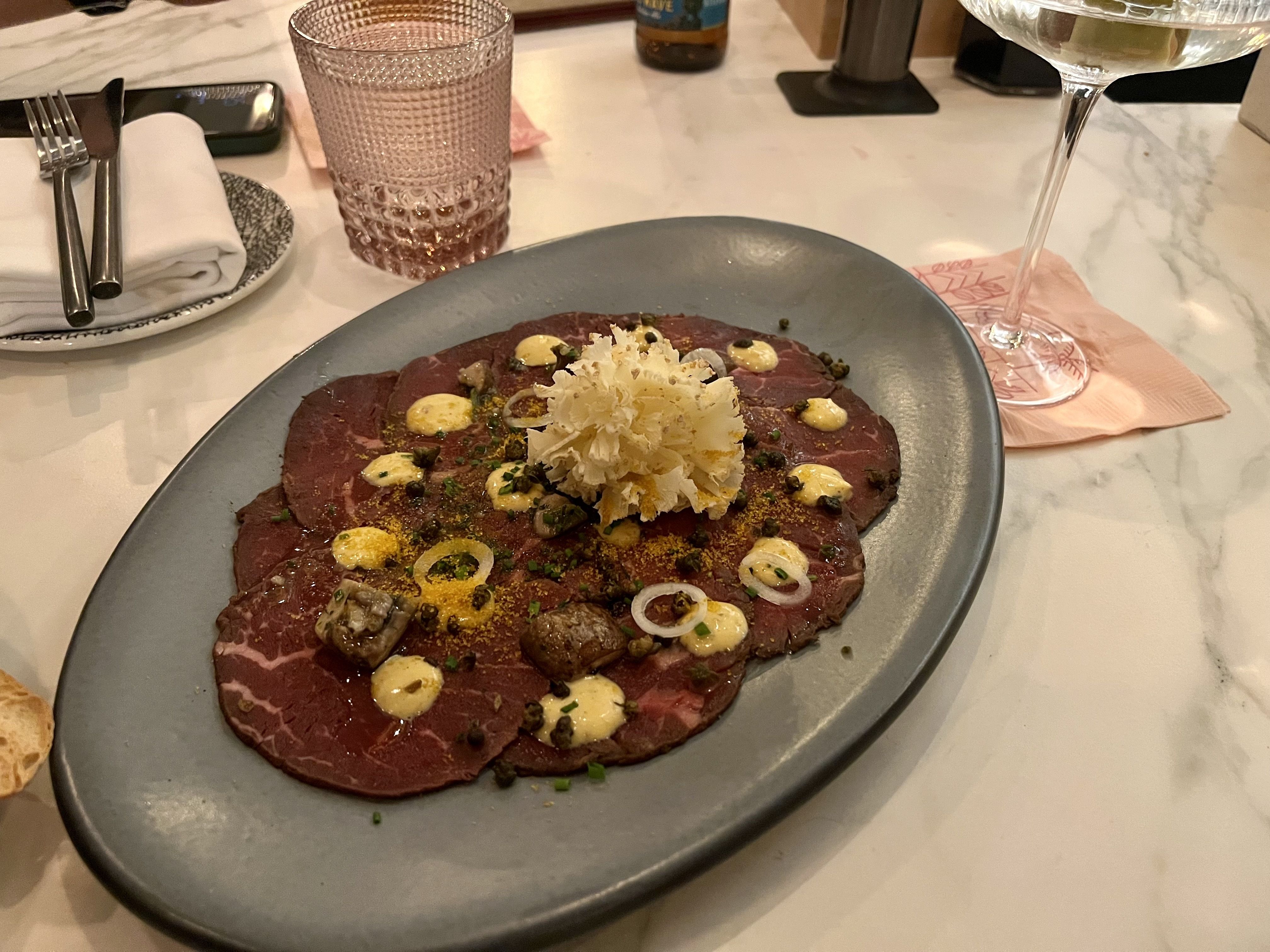 ❤️ Happy Hanukkah, and T-6 days 'til Christmas!
Today's newsletter was edited by Kayla Sharpe and copy edited by Patricia Guadalupe.