May 25, 2022
It's Wednesday. The rain has cleared up for today.
🌥 Today's weather: Mostly cloudy, high 69.
Today's newsletter is 917 words — a 3.5-minute read.
1 big thing: 💉 Covid shots for tiny tots
D.C. area officials are preparing to vaccinate children under the age of five who may be next in line to get their COVID-19 shots.
Why it matters: Parents who want their little ones vaxxed, stat, will be queuing up as soon as they get the green light.
What's happening: A key FDA advisory committee will meet next month to consider whether to recommend authorizing both Pfizer and Moderna vaccines for children under five.
Details: D.C. officials say they're confident the vaccine will be available through its COVID Centers, pop-up vaccination clinics, and home visiting programs.
They also say they've been training staff on the next round of vaccinations and preparing to provide shots to pharmacies, pediatricians, and health centers.
In Maryland, Prince George's County officials say pediatricians, pharmacies, and health centers will all provide vaccines for children six months and older. The health department, which has set up clinics for the 5-and-up set, does not provide services for those under five.
Montgomery County officials did not respond to inquiries by press time.
In Virginia, both Fairfax County and Alexandria City are working to ensure providers, including pediatricians and pharmacists, are approved by the CDC to vaccinate young children.
Alexandria says its city health clinics will offer the shots and is planning to bring vaccine outreach to schools and daycare centers.
Arlington County says it's prepared to administer vaccines once authorization is granted.
Meanwhile, here's everything you need to know about booster shots for children ages 5-11.
2. 😱 Somehow, traffic got worse
Office occupancy is still low and yet traffic is exceeding pre-pandemic levels, according to a new JLL report.
What's happening: The pandemic has taken us from a couple of rush hour spikes in traffic in the morning and evening to a steady stream of traffic throughout the day.
By the numbers: In February, JLL found that the number of vehicle trips per month in D.C. was up 120% compared to 2019.
Foot traffic is also climbing and reached 71% of 2019 levels in March.
Metro ridership has only reached 36.4% of 2019 levels.
Why it matters: Even with lots of Washingtonians still working from home, the new pattern makes avoiding traffic a lot harder.
Between the lines: The last six months have been plagued with Metro safety issues that have increased wait times and likely pushed commuters to drive, adding to our traffic woes. And before that, COVID lockdowns and fears added to the steep drop in Metro ridership.
What to watch: Before the pandemic, 40% of Metro riders were federal employees, according to JLL. As the agencies return to the office, ridership is expected to increase.
3. Town Talker: So many candidates, so little polling
👋🏼 Cuneyt here, back with Town Talker — my weekly politics column.
With so many crowded races and little public polling to reveal who's up and who's down, this year's local primaries promise to be unpredictable.
Why it matters: The lack of polling is complicating fundraising, debates — ever try to moderate ten people on a Zoom stage? — and how organizations decide on the most viable candidates to endorse.
And God help voters, who mostly don't start paying attention 'til the last minute. (Pssst, that's now.)
What's happening: Washingtonians have the chance to pick between progressive or moderate Democrats for the council, in addition to attorney general and mayor.
😵‍💫 Maryland voters have no clear idea who's getting traction with 10 Democratic and four Republican candidates to sort through for governor, writes veteran journalist Bruce DePuyt.
Democrats vying to succeed term-limited Larry Hogan include current state comptroller and Takoma Park resident Peter Franchot, former Prince George's County Executive Rushern Baker, and former Maryland AG and Montgomery County native Doug Gansler.
Prince George's County Executive Angela Alsobrooks wants to win another term. So does Montgomery County Executive Marc Elrich, who faces another challenge from David Blair after he narrowly lost in 2019.
🗣️ What they're saying: "It's never been like this before," Pierpont Mobley, one-half of the Jeannette and Pierpont Mobley Ward 5 power couple, tells me about the influx of D.C. candidates.
💬 Stay tuned: Axios D.C. will publish a voter guide soon.
Do you see yourself with a new career?
4. Around the Beltway: Budget, passed
✅ The D.C. Council passed a $19.5 billion budget, including aid for excluded workers such as undocumented immigrants. (Washington Post)
🗳 The McLean Community Center election that drew outsized attention ends with Dem-backed candidates winning against ex-Trump official. (Washington Post)
🔋 Local EV startup Inspiration Mobility, LLC raises $215 million to buy electric vehicles and develop charging stations. (Washington Business Journal)
🏗 New 500-unit development and park pitched for north of Pike & Rose in Rockville (UrbanTurf)
Quote du jour:
🍕 Has Gordon Ramsay tried a jumbo slice?
"I have not, but when we open Street Pizza, trust me I'll have to do some research and development!"
— Ramsay tells
Washingtonian
, ahead of opening a bottomless slice joint here.
5. 🥗 Super fast salads
Washingtonians will be able to pick up their fast-casual salads faster this summer when two big chains launch new technology-driven concepts. 
Next month Chopt will open its tenth Virginia location and first store with contactless ordering, and a new, energy-efficient design (the sustainable model will be standard at all new Chopt restaurants moving forward). Customers will have multiple ways to order, from QR codes to self-serve kiosks.
📍 Address: 4201 Wilson Blvd Suite 0185.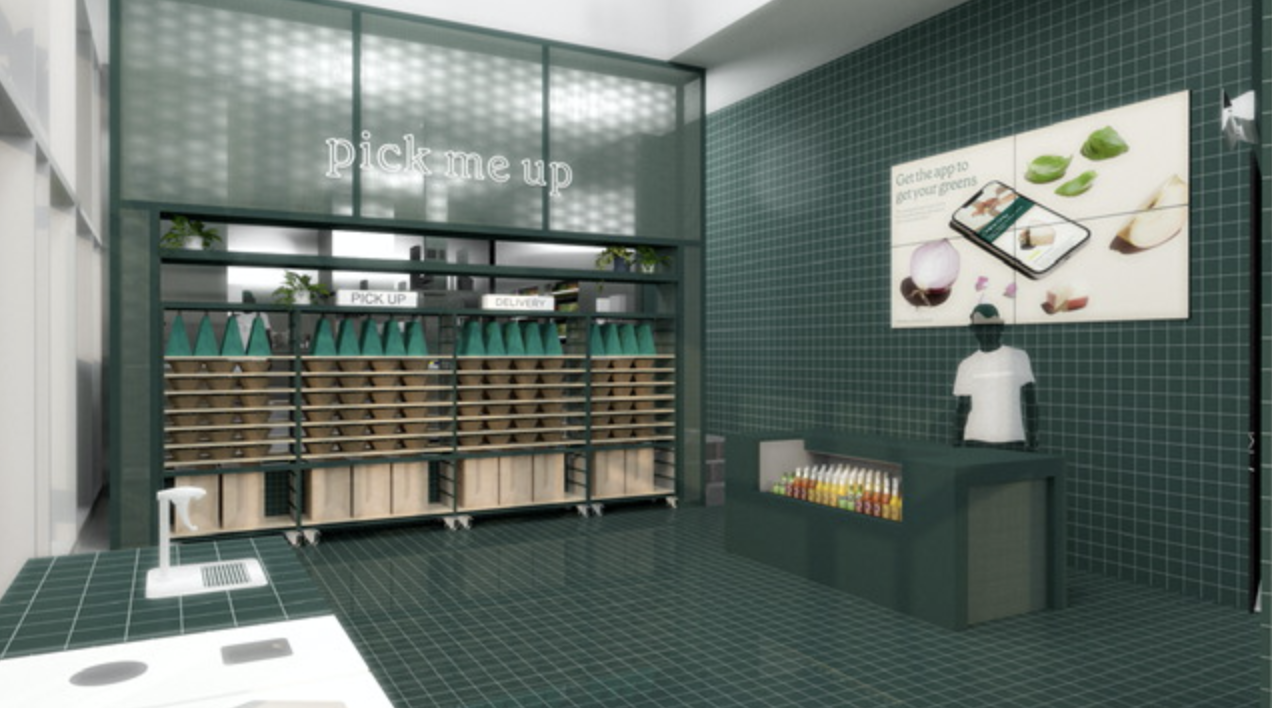 Sweetgreen will pilot its first digital-only pickup location in Mt. Vernon Square this August. The restaurant won't include an indoor dining area or space to order inside; it'll have instead an expanded grab-and-go pick-up area for online orders.
📍 Address: 601 Massachusetts Ave NW.
🤔 New to D.C. and wondering about one of its quirks?
"Hey, I'm new here'' is a series where Paige asks a savvy, opinionated local to answer a question about a Washington folkway or ritual. Reply to this email to send her your questions.