Axios Communicators
July 21, 2022
Welcome to the first edition of Axios Communicators!
👋🏻 I'm Eleanor Hawkins. Each week, I'll highlight topics and trends that influence how leaders, companies and brands are communicating. Together, we'll examine the hits (and misses!) in modern, corporate communications.
Allow me to introduce myself: I joined Axios from PBS, where I supported executive positioning, crisis communications and media relations. Before that, I worked in politics and defense policy as a communications strategist.
I'm also the mom of a toddler who is obsessed with tractors and construction vehicles. If you have cool facts or pictures of either, send them my way!
Today's newsletter, edited by Nicholas Johnston, is 933 words, a 3½-minute read.
Let's dive in ...
1 big thing: Why every CEO needs to be a communicator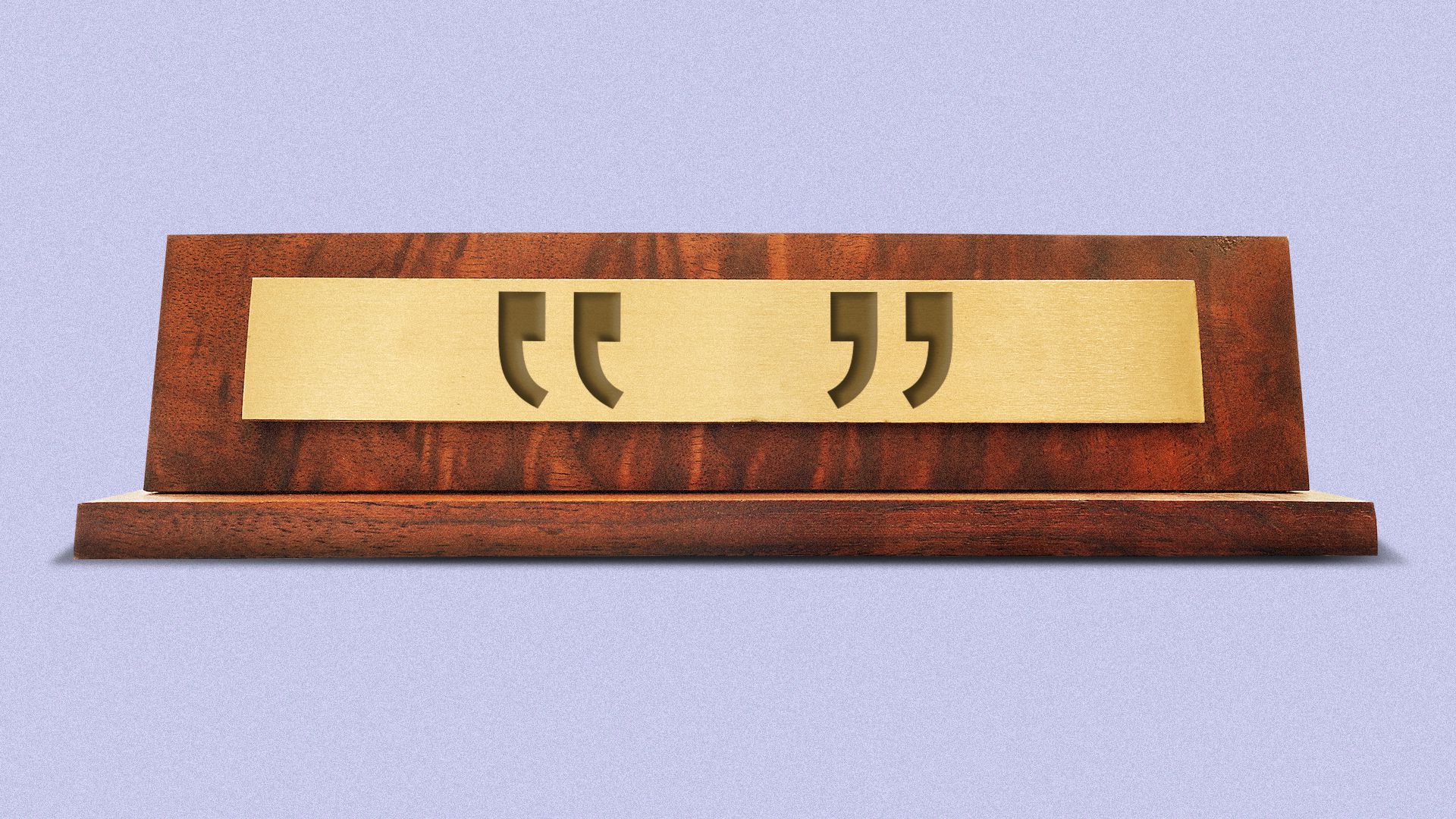 Sharp, persuasive communications has raced to the C-suite's inner sanctum as a vital ingredient in attracting and retaining investors, customers and employees.
Why it matters: CEOs now have to respond not only to their own fires but also societal, global and national crises — all in real time. Just ask leaders at Abbott, Disney and Delta Air Lines.
What's happening: As part of a generational change that has left many corporations on the defensive, CEOs are being pressured by younger workers and potential recruits — plus some shareholders and customers — to take stands on issues they normally would avoid, Axios has reported.
This includes such divisive issues as voting rights, abortion access, guns, climate and LGBTQ rights.
State of play: 73% of chief communication officers told Edelman in 2021 that social issues have changed their communications agenda.
Between the lines: Speaking out pays off.
80% of investors in an FTI Consulting study said the 2020-2021 crises brought out the best in CEOs.
"The actions business leaders took to address specific societal issues ... won them greater favor than less," per FTI.
The bottom line: No one can dodge in a world in which every customer, employee and investor — current and future — is constantly connected.
Axios Communicators is here to help!
2. The soft skills surge
Modern executives are expected to do much more than turn a profit — they have to be likable too.
Why it matters: The ability to communicate and listen, plus a high level of self-awareness and "the capacity to infer how others are thinking and feeling," are the skills executives need most, according to a Harvard Business Review study.
As Axios' Emily Peck reports, there's been an increase in C-suite job listings that emphasize social skills, while others that focus on hard skills declined by 38%.
Communications reigns supreme — 85% of investors and 92% of professionals believe successful CEOs must be excellent internal and external communicators, per an FTI study.
💭 Our thought bubble: More companies have embraced the "no a-holes allowed" adage — and that starts when those at the top prioritize soft skills.
3. Bonus chart: Brush up your skills
These soft skills aren't only reserved for executives. Effective communicators are wanted at all levels, and across all industries.
93% of employers seek candidates with soft skills — with communications showing the highest demand, per ZipRecruiter.
4. Exclusive data: PR jobs aren't created equal
With communication skills in high demand, the challenge isn't finding an open role — it's finding one that fits your lifestyle and rewards your work.
Driving the news: A new study shared first with Axios, "The State of PR Salaries" from public relations platform Muck Rack, proves something we all suspected: PR is an overworked and often underpaid industry.
Not all jobs are created equal, but most PR pros work more than 40 hours per week and make less than $70,000 annually, the study found.
The sweet spot is in the airline/aviation and internet/software sectors, where a majority of PR professionals make over $100,000 and work a 40-hour week.
By the numbers: The lowest-paying industry is the entertainment, media and publishing sector with 42% making less than $70,000 annually, followed by travel and tourism.
Meanwhile, roughly half of those in the airline/aviation and internet/software industries make $150,000 or more.
When it comes to hours, people in the government, travel and tourism and entertainment, media and publishing sectors are most likely to put in more than 51 hours per week. Those in accounting, airline/aviation and e-commerce report having the lightest load.
What we're watching: As inflation rises and the job market remains tight, expect overworked communicators to negotiate for higher salaries — or quit in favor of a better work-life balance.
5. Communicators can drive disability inclusion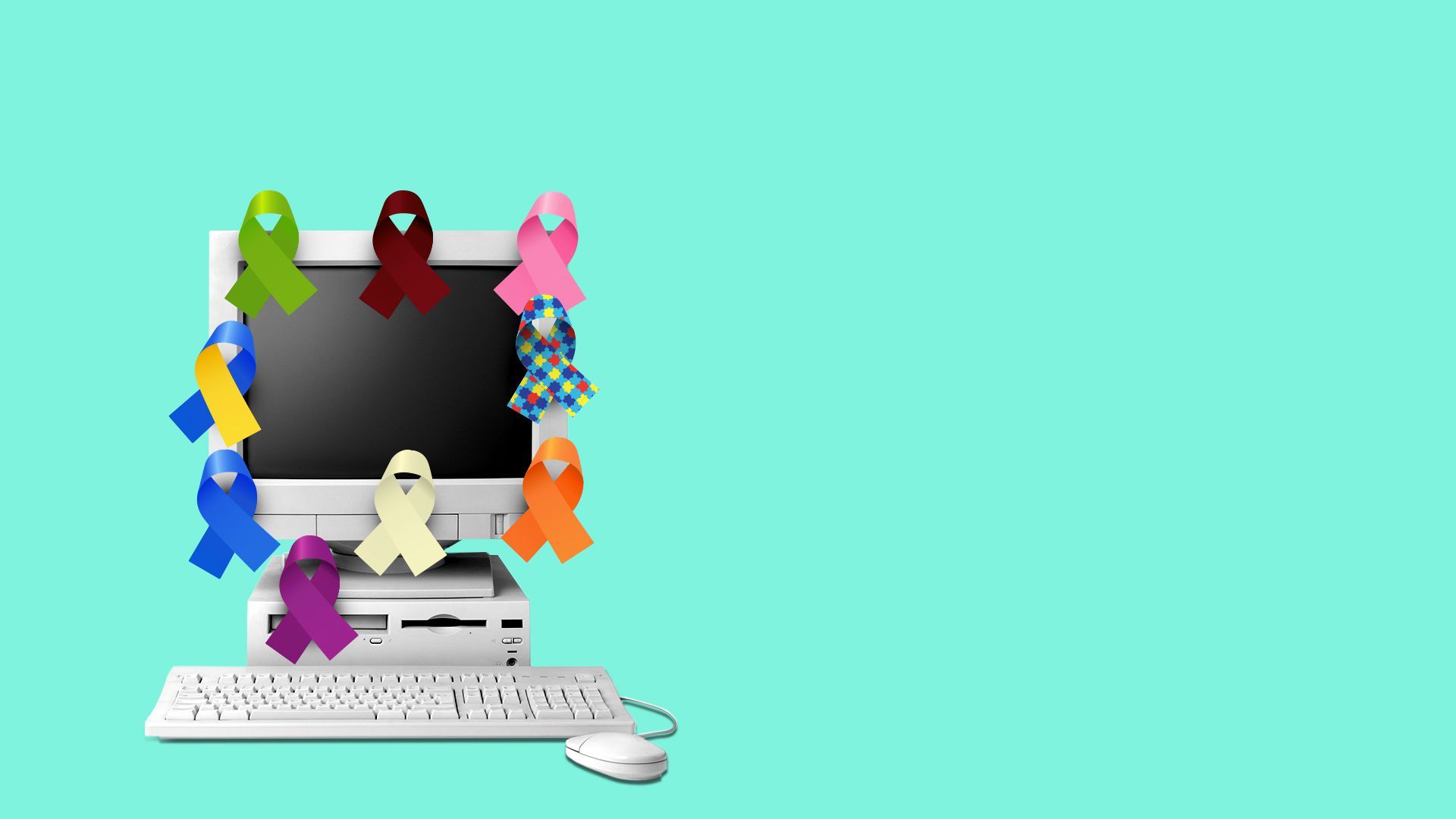 July is Disability Pride Month. It's also the month that Congress signed the Americans with Disabilities Act into law in 1990.
Why it matters: 26% of Americans have a disability, according to the CDC — but how to effectively communicate with those 61 million people is often overlooked.
Accessible communications can take many forms, including qualified interpreters, large-print materials, audiotapes, real-time captioning, keyboard navigation, voice control, color modification, and alt-text, which describes a visual for screen-reading tools.
What they're saying: The ADA was a major step, but "you can't legislate a culture of inclusion," Disability:IN CEO Jill Houghton tells Axios.
"70% of [the disabled community] have disabilities that you can't see. If you don't include disability in your diversity efforts, then you're not leading inclusively," Houghton says.
Between the lines: Most companies do not, according to a piece by the Valuable 500's Caroline Casey in the Harvard Business Review.
While 90% of companies prioritize diversity, only 4% include disability in those initiatives, Casey writes.
Disability:IN's 2022 equality index also shows accessible corporate communications are still lacking. Only 36% of companies audit the accessibility of internal-facing tools, while 40% test external-facing communications.
The bottom line: Communicators can do their part by using intentional language that's often people-first, and by creating accessible communications that are easy to find.
"Create communications where people feel that they belong. The best way to do that is to engage directly and ask," Houghton says.
❓Does your organization prioritize accessible communications? What has or hasn't worked❓
6. 📅 1 fun thing: World Emoji Day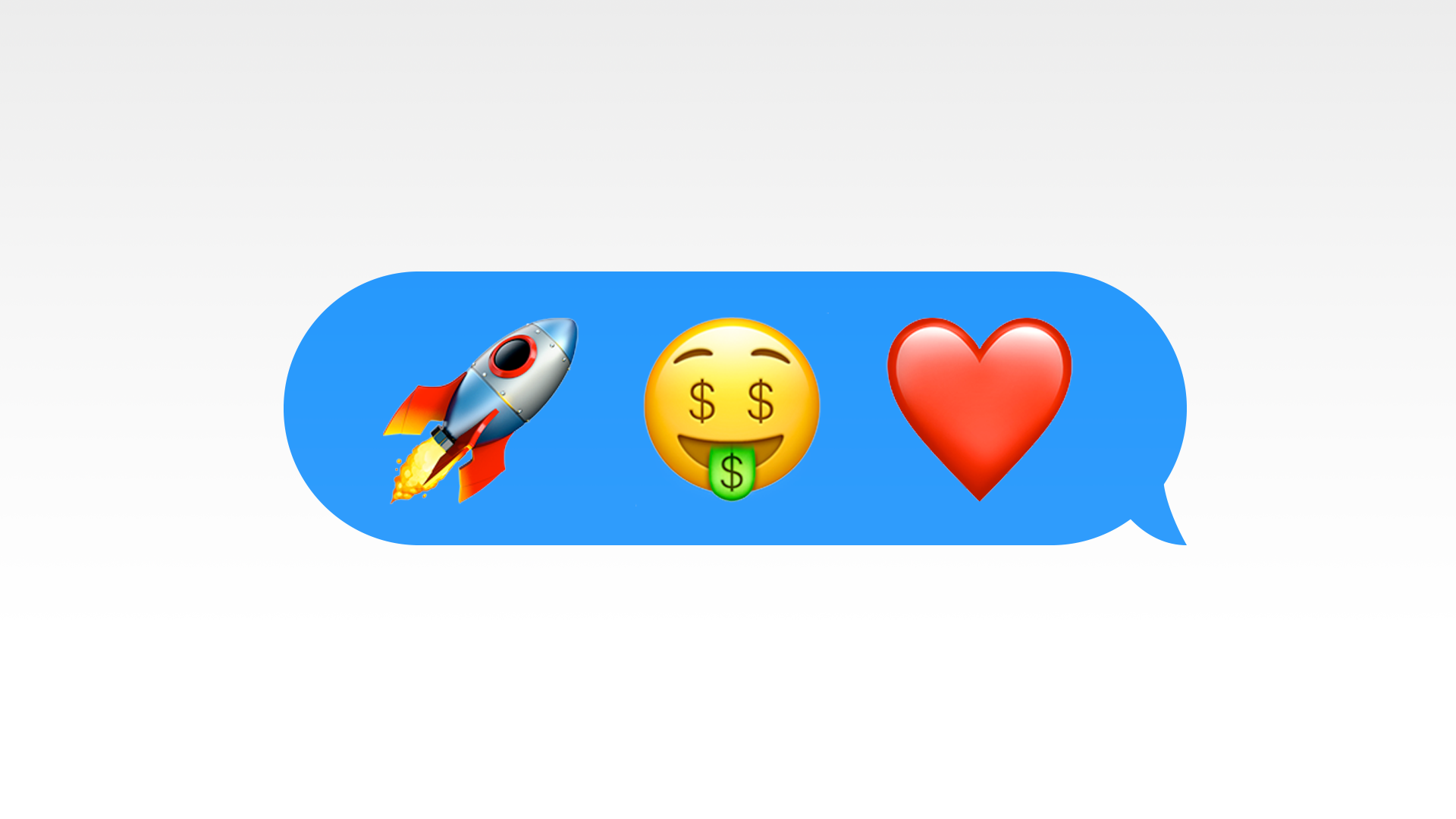 Emojis are a universally cheerful form of communication, and we certainly embrace them at Axios.
Driving the news: July 17 — the date featured in the calendar emoji 📅 — marks World Emoji Day.
I celebrated with some frequently used emojis: 👀 🤍 🌀 ☺️
What are some of your go-tos?
✅ Thanks for reading the first-ever Axios Communicators newsletter. I truly appreciate you for being here.
Communication is a two-way street, so send me your thoughts by replying to this email — all feedback, insights and pitches are welcome.
I'll be back next Thursday! Spread the word by asking friends and colleagues to sign up.