Delta CEO calls new Georgia voting restrictions "unacceptable"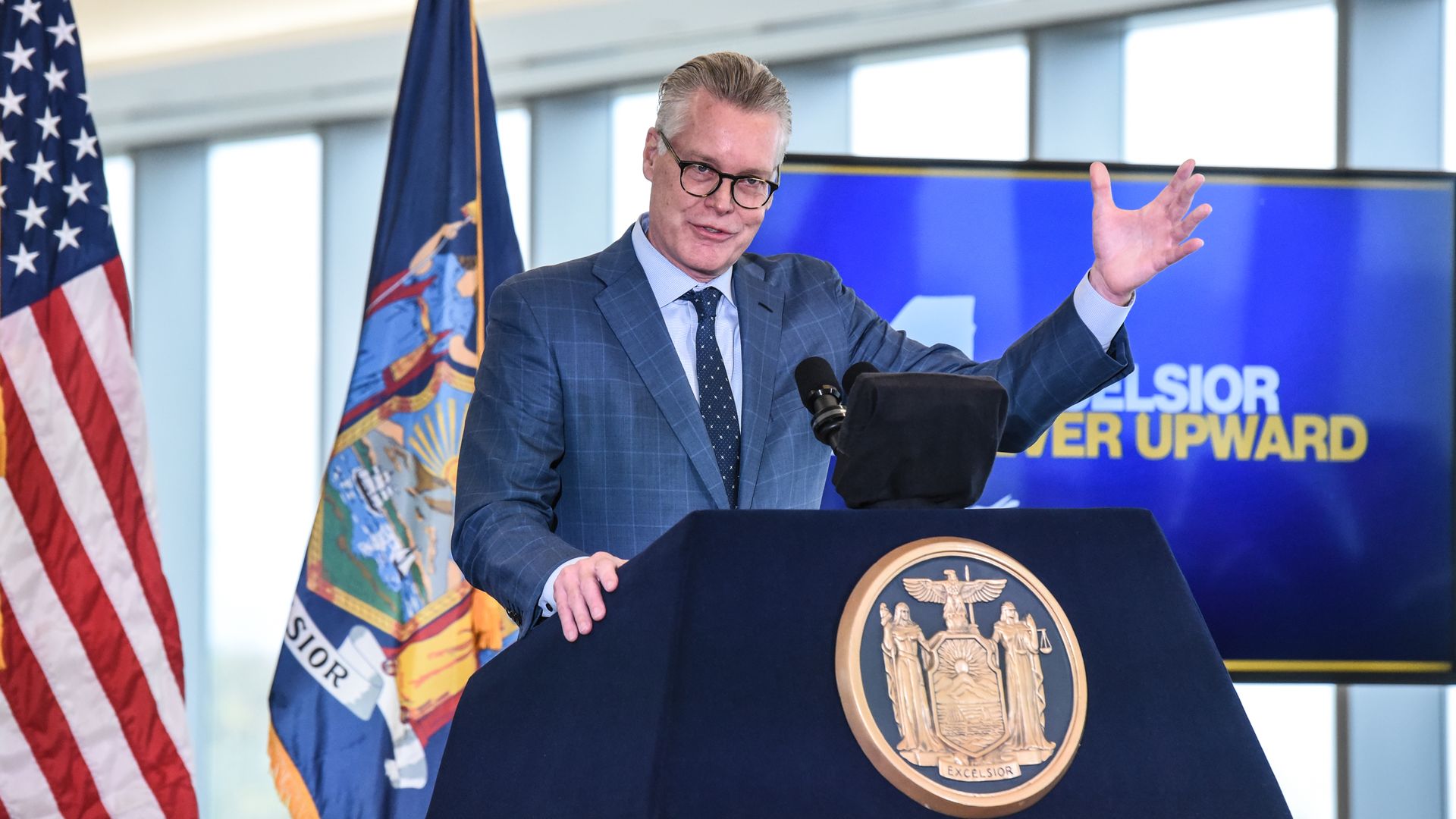 Delta Air Lines CEO Ed Bastian condemned Georgia's new election law as "unacceptable" in a memo circulated to staff on Wednesday, claiming that the "entire rationale for this bill was based on a lie" about widespread voter fraud in 2020.
Why it matters: The Atlanta-based airline is one of the largest employers in Georgia and was facing calls for a boycott over its stance on the Republican-crafted law, per the Washington Post.
Bastian sent out a memo last Friday in which he said he understood concerns about the law, but praised several elements and suggested it had "improved considerably during the legislative process."
In Wednesday's memo, Bastian reversed himself and said he now recognizes that "the final bill is unacceptable and does not match Delta's values."
What they're saying: "After having time to now fully understand all that is in the bill, coupled with discussions with leaders and employees in the Black community, it's evident that the bill includes provisions that will make it harder for many underrepresented voters, particularly Black voters, to exercise their constitutional right to elect their representatives. That is wrong," Bastian wrote in Wednesday's memo.
The big picture: The release of Bastian's memo on Delta's website comes hours after 72 Black executives signed onto an open letter demanding corporate America take action to fight GOP-led legislation that would restrict voting access in at least 43 states.
Go deeper