Axios Communicators
October 27, 2022
👋🏻 Hi again, folks!
📅 Situational awareness: There are a few spots left for tonight's PRSA-NY event. Register here.
And next Thursday, Nov. 3, I'll join the Axios Local team in Chicago for an exclusive roundtable event on modern leadership and communications. Reply to attend.
Today's newsletter is 1,392 words, a 5-minute read.
1 big thing: Accessible communications in demand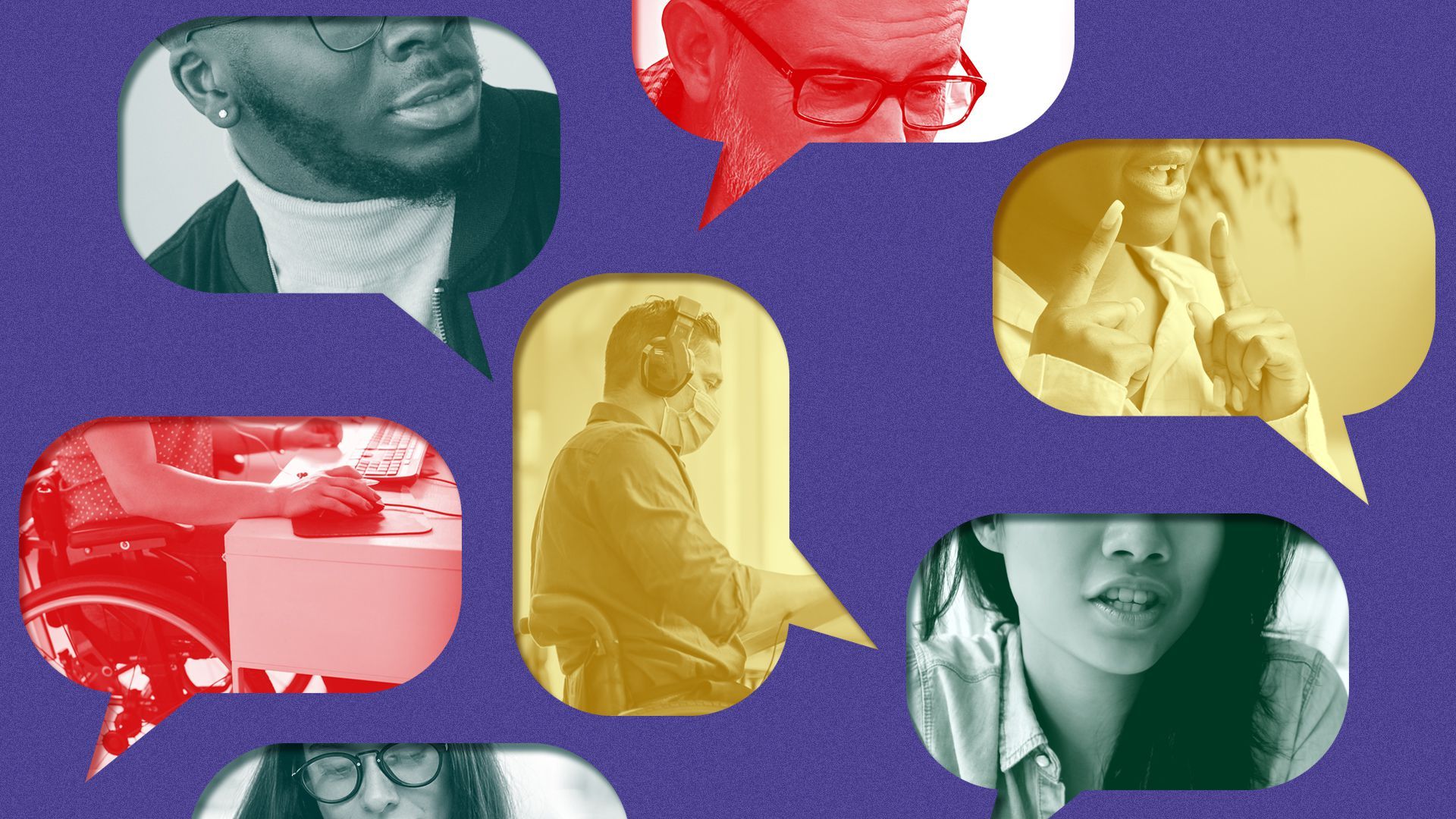 It's Disability Employment Awareness month, and as the workforce evolves, so must our communications.
Why it matters: Remote work has increased opportunities for people with disabilities, and the participation rate is at its highest since 2008.
Zoom in: Digital accessibility is key to creating a fully inclusive workplace, and it must be incorporated into all aspects of business — especially communications, says Microsoft chief accessibility officer Jenny Lay-Flurrie.
"On the simplest level, we must make sure our communications are accessible. It's such a basic concept, but it's amazing how that gets missed," she told Axios.
Effective communication is a two-way street. Lay-Flurrie created a 24/7 disability answer desk, a free customer service that fields more than 10,000 calls a month. "The engineering teams are hungry for that feedback," she says. "They want to know what customers need."
Though many within the disability community know how to access these tools, "accessible and inclusive communications actually benefit everyone," Lay-Flurrie says.
State of play: From coast to coast, leaders are on a quest for more accessible communications.
💡 And the rollout included a braille press release.
Plus, more inclusion is good for business.
"Companies that prioritize inclusion see 28% higher revenue and yield 30% higher economic profit margins than their peers," says Paul Gennaro, chief brand and communications officer of Voya Financial.
Be smart: "Use 'people-first language' that removes the linguistic emphasis on the disability and is less reductive to the person you're talking about," says Jennifer Dorman, head of user insights at Babbel.
And follow the motto, "Not about us without us," Disability:IN CEO Jill Houghton told Axios in July. "You want to create communications where people feel that they belong. The best way to do that is to engage directly with people and ask."
2. Chart: Adidas' silence
Many organizations quickly cut ties with Ye following his antisemitic remarks, but Adidas was slow to respond — and that silence has directly damaged its brand reputation.
Driving the news: Following mass public outcry, the German multinational retailer announced Tuesday that it would end its partnership with Ye — which could cost the company €250 million in revenue.
"Getting the decision right is what ultimately matters, but timing shouldn't be downplayed in these circumstances," says Oscar Suris, president of Edelman New York. "It speaks to the importance of having a scenario-based crisis toolkit that offers a rapid-reaction plan to companies with partnerships that expose them to risk on societal concerns."
💭 Eleanor's thought bubble: Pulling out of big contracts or partnerships is costly and can't be done overnight, but to counter claims of inaction, the brand could've been quicker to denounce Ye's remarks and more transparent about its review process.
3. The case for corporate podcasts
Most employees — 79% — report feeling out of the loop at work, and corporate communicators are tasked with grabbing their attention.
State of play: Hybrid work has normalized toggling between career and life, creating a built-in market for corporate podcasts.
Six in 10 Americans listen to podcasts while multitasking.
And podcasts appeal to all age groups — with most of the audience 12 to 54 years old, according to Edison research.
Zoom in: It's an efficient way to share company initiatives, cultivate culture, train remote employees and make executives more accessible, says Tom Frank, chief creative officer of the strategic communications firm KGlobal.
Podcasts also enable employees to receive dynamic updates and absorb company news on their own time — like during a morning commute or while making breakfast.
"At Casted, we have have a 15-minute Board of Directors podcast that pulls together all of our pre-reads so that everybody is informed before we begin," says Lindsay Tjepkema, founder and CEO.
American Airlines, Salesforce, Amazon and Goldman Sachs use podcasts to promote their employer brand and expertise both internally and externally.
Plus, podcasts have accessibility options — like transcription — and allow for translation so employers can reach a global employee base.
Yes, but: Don't add new channels without taking something away— or paring back.
Podcasts should help you reduce lengthy memos and staff meetings, Frank said.
💡 Be smart: MuckRack's State of Podcasting report found most podcasts are 20-40 minutes long and posted weekly.
Podcasts are most effective when episodes are short and follow a consistent publication schedule, Tjepkema says.
4. Communicator Spotlight: Paul Gennaro, Voya Financial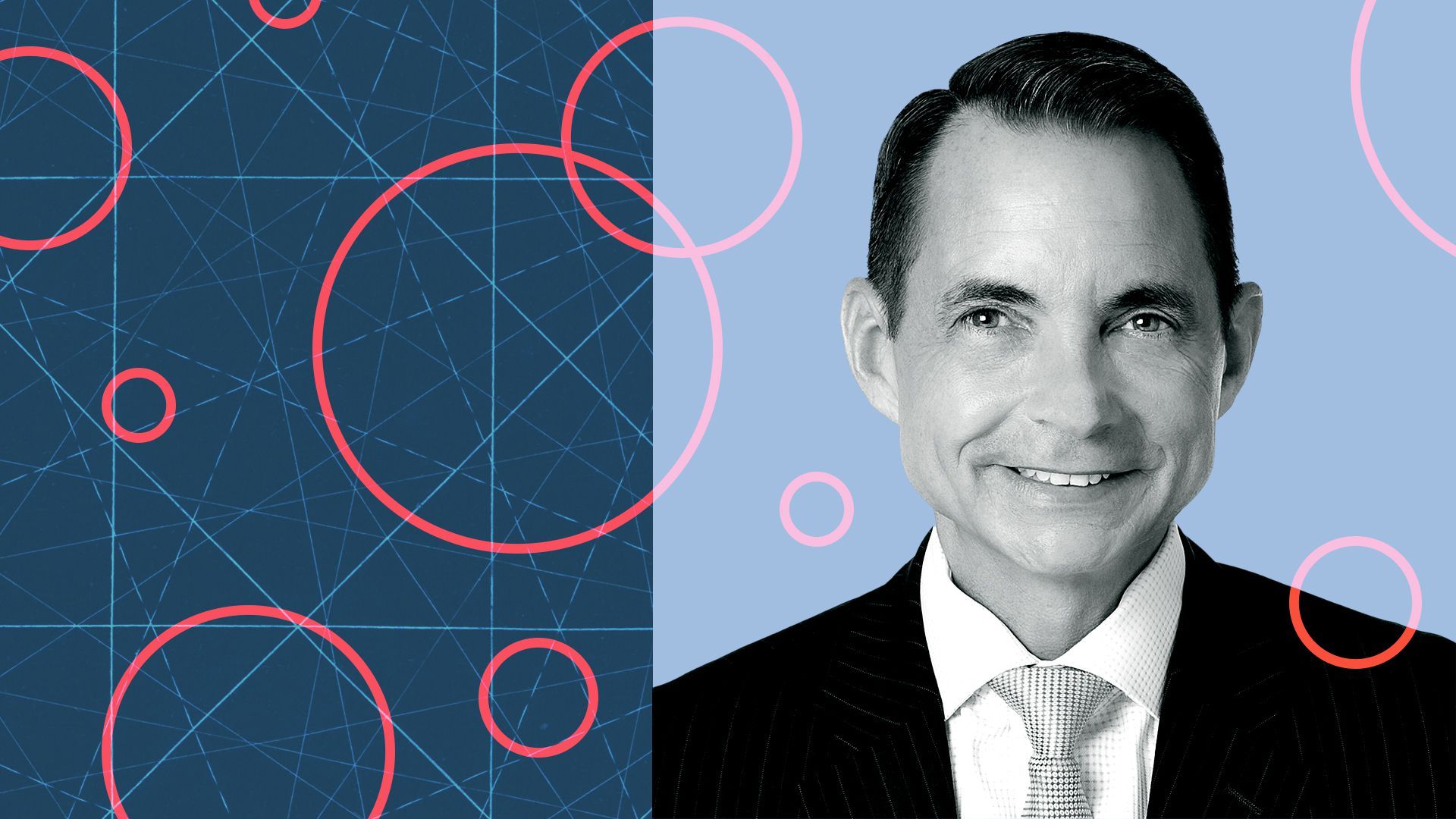 Paul Gennaro has 35 years of communications experience, mostly as a chief brand and communications officer — the title he holds at Voya Financial.
Flashback: Gennaro got his start in the U.S. Navy, where he served for seven years before transitioning into corporate communications.
He credits the Navy for his ability to stay calm under pressure, and he now leads quarterly crisis communication drills for his team on potential crises.
🏗 How it's structured: Gennaro oversees a team of 40 who manage strategic, brand and corporate communications; meetings and events; advertising; and research and consumer insights.
🌡 Hardest day at work: Realizing his company's former intern was leading the Khamis Brigade in the Libyan Civil War.
In 2011, Gennaro's then-employer, AECOM, was managing an infrastructure project in Libya and "we were asked to provide an internship to Khamis Gaddafi," he told Axios.
Khamis — the youngest son of Libyan ruler Muammar Gaddafi — was 27 at the time, attending IE Business School in Madrid.
"One Thursday, he cut the internship short and flew back to Tripoli. By Saturday morning, I received news that the ground war broke out after the Khamis Brigade attacked the Libyan civilians in Benghazi. ... I was thinking to myself, 'I hope Khamis is really a common name and this isn't our Khamis.' But in fact, he was leading that branch of the Libyan military."
At the time, AECOM had 170 expatriate employees in Tripoli and 10 in Benghazi.
"Goal number one was to get our employees out safely, "Gennaro said. "The U.S. was not evacuating people in Benghazi, so we liaised with the British government. Five days later, we were able to get our people out on the Royal Navy's HMS Cumberland."
Once staff was safe, Gennaro knew he'd have to handle the internship issue, and he advised leaders to be transparent in their response.
"When companies go into crises, no matter what the circumstance, how they respond is as important as the crisis itself," he said.
⏰ Clock out: You can find Gennaro spending time with his wife and four kids or watching Philadelphia sports teams.
📱Open rates: The note-taking app, Noteshelf, keeps him paperless.
🗞 News diet: Gennaro reads Philly sports news, followed by The Wall Street Journal, USA Today, CNN, Fox News and The New York Post for "entertainment value."
💡 Words of wisdom: "To be a good communicator, you must build trust."
5. 😜 Emoji drama in the workplace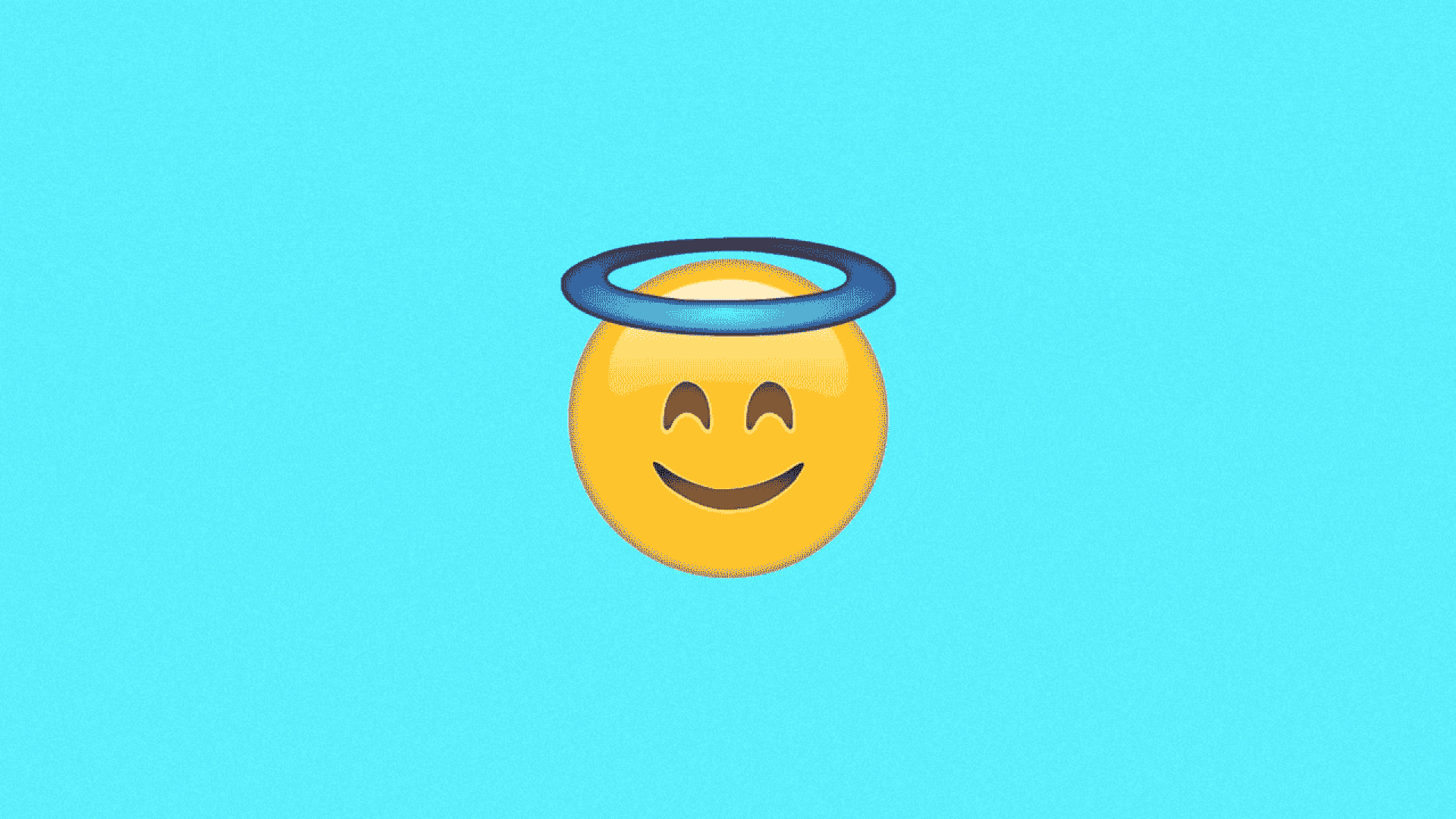 Emoji use in the workplace could be causing major miscommunication.
Why it matters: 91% of workers say their messages have been misunderstood or misinterpreted — and emoji might be making matters worse.
Catch up quick: According to a recent viral Reddit thread, several members of Gen Z consider the use of "👍," to be passive-aggressive and rude.
What they're saying: Digital communications can come across as solely transactional, and relationships can't be built on emoji, says Deborah Tannen, professor of linguistics at Georgetown University.
"The concern with any kind of written communication is that you're losing the spirit in which things are intended — and we try to annotate it through excessive punctuation, capitalization or smileys," says Tannen. "But there's an inherent ambiguity and playfulness with emojis, and because of that, their meanings and use can change very quickly."
6. Quote du jour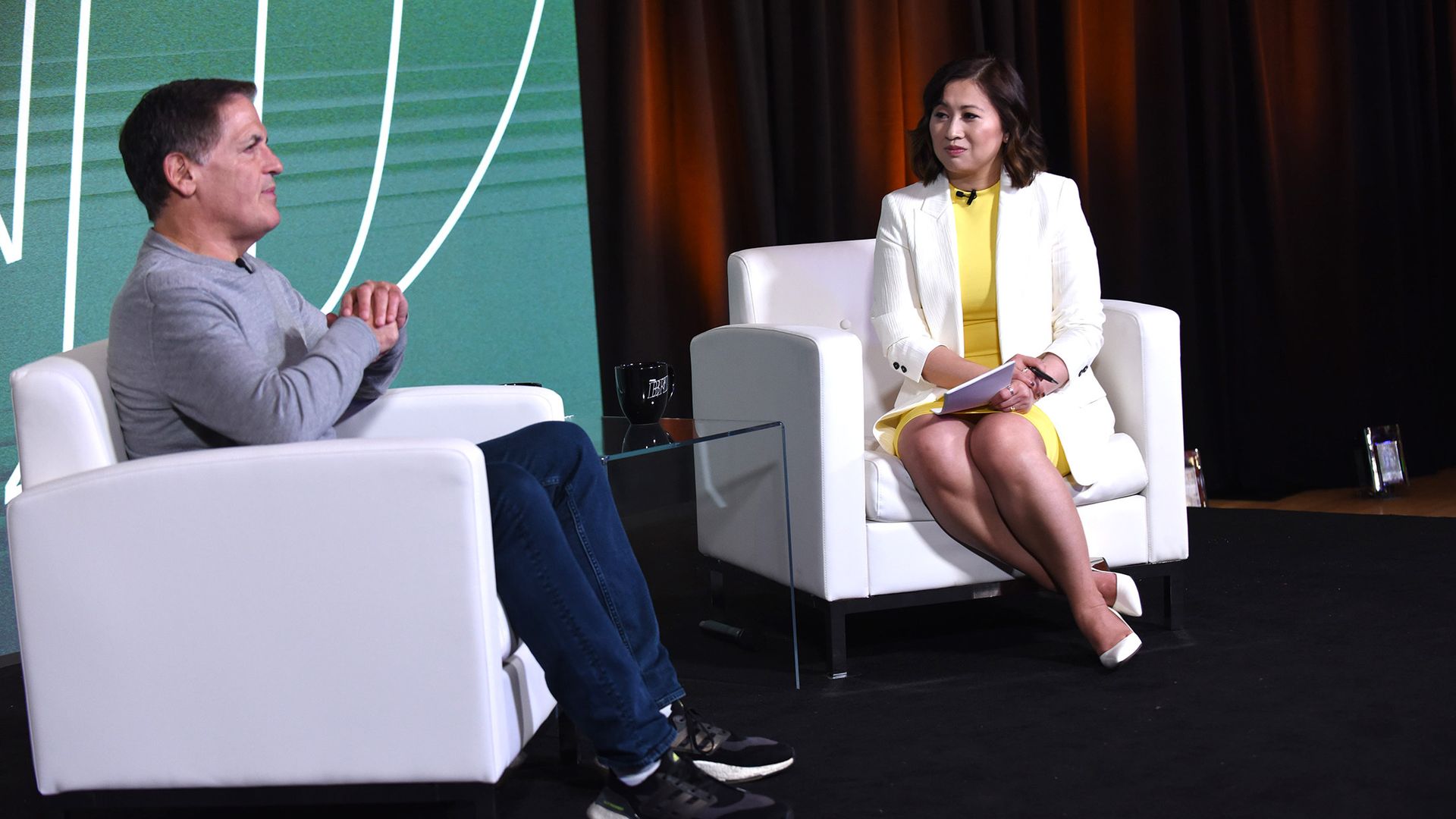 "If you communicate, create a good culture and align your goals with your employees, you're gonna be OK."
— Mark Cuban tells Hope King at Axios' i
naugural BFD event
.
✅ Thanks to editor Nicholas Johnston, to copy editor Rob Reinalda and, as always, to YOU for reading.
Share your job news, and invite your friends to subscribe.