Axios Codebook
June 10, 2020
Welcome to the latest edition of Codebook. This week, the news has us thinking about the words of Emma Lazarus, whose language indelibly graces the Statue of Liberty and who also wrote, "Until we are all free, we are none of us free."
Today's newsletter is 1,694 words, a 6-minute read.
1 big thing: Why Russia will keep poking America's racial wounds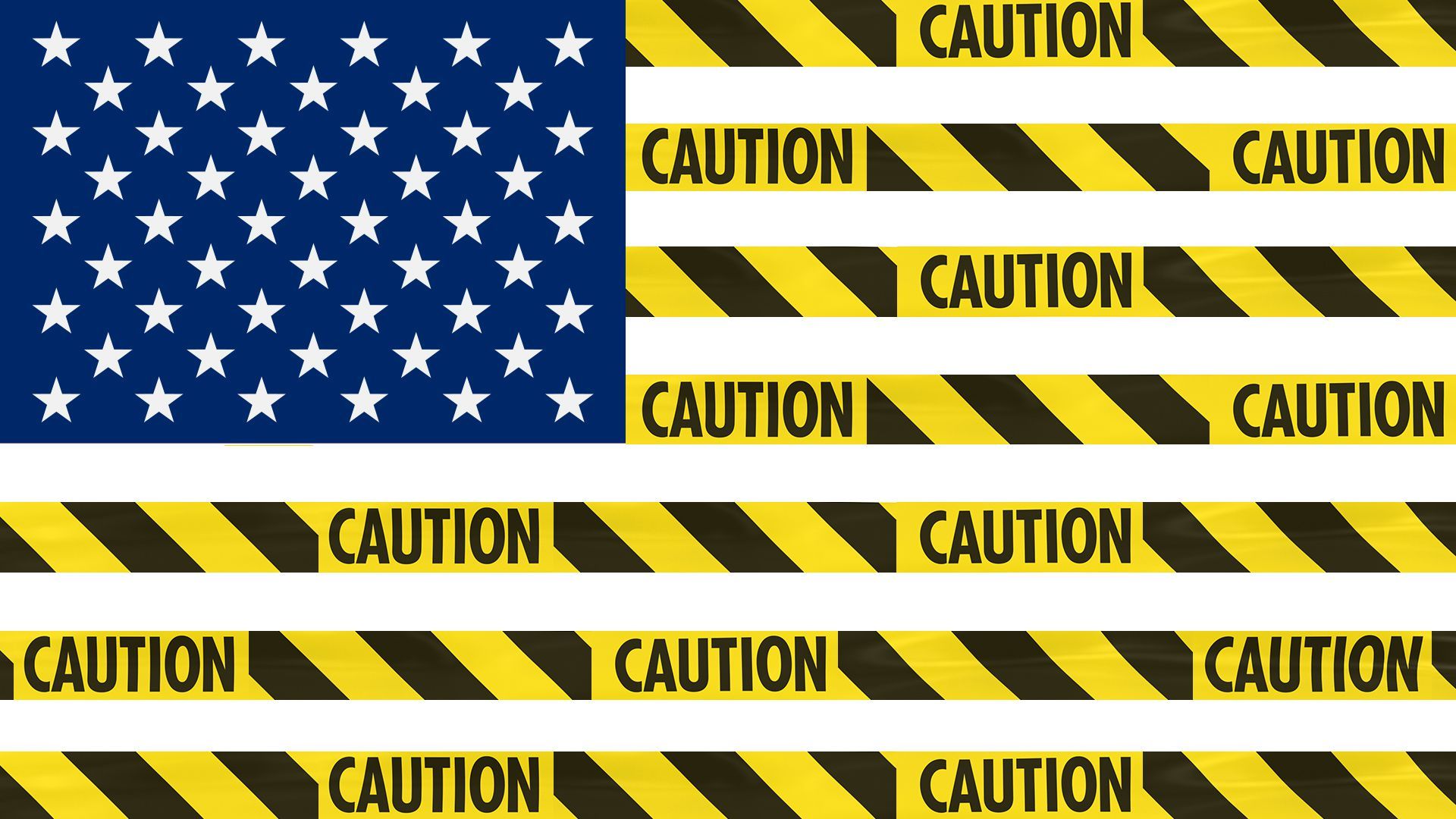 The 2020 election will bring more Russian-backed online disinformation campaigns aiming to exploit American protests over police brutality and systemic racism in order to foment division and distrust, experts predict.
Where it stands: There's nothing new about Russia's tactics — its intelligence agencies have been using disinformation to cynically aggravate U.S. racial tensions all the way back to the Cold War era. But we can't resolve this problem with cyber countermeasures and informational defenses. It will require actually tackling the root problem of racial injustice itself.
Background: Russia's pro-Trump electoral interference campaign in 2016 was "part of a broader, sophisticated, and ongoing information warfare campaign designed to sow discord in American politics and society," according to a Senate Select Committee on Intelligence (SSCI) report released in 2019.
"No single group" was targeted more on social media by Russian disinformation than black Americans, according to the same report — with the majority of the posts on Russian accounts on Facebook, Instagram, Twitter and YouTube centering on racial issues.
Much of the content on these accounts focused on police violence. In 2016, Russian accounts also encouraged black Americans not to vote at all or to cast a protest vote for a third-party candidate for president.
According to the SSCI report, in 2016, the Internet Research Agency (IRA), a state-backed Russian troll farm and disinformation shop, was particularly focused on issues surrounding race and content aimed at black Americans.
On Facebook, 66% of the IRA ads were related to race, and its location targeting "was principally aimed at African Americans in key metropolitan areas," according to the report.
A major IRA Facebook page, "Blacktivist," had over 11 million user engagements.
On Instagram, half of the 10 most popular IRA accounts were aimed at black Americans. And on YouTube, 96% of the IRA's activity was focused on "racial issues and police brutality."
Flashback: This strategy by Russia has deep roots.
During the Cold War, a major prong of the U.S.-focused KGB disinformation operations was aimed at exacerbating racial tensions. In the run-up to the 1984 Olympics in Los Angeles, notes the SSCI report, "KGB officers mailed falsified communications from the Ku Klux Klan to the Olympic committees of African and Asian countries."
It also sent letters to five dozen black organizations leveling false accusations of "atrocities" committed against black Americans by an extremist Jewish group.
Since 2016, the track record of social media companies in regulating disinformation on their platforms has been mixed, at best. Twitter and Facebook have both routinely made public announcements regarding takedowns of disinformation networks on their platforms, but it's a Sisyphean task.
Twitter has created a labeling system for "synthetic and manipulated media" and banned ads from overt state-controlled outlets. Facebook also recently banned ads from state media platforms in the U.S., but it still accepts advertising from these media outlets abroad. It is also labeling content from explicitly state-backed news sources.
But many critics — including some Facebook employees — believe the company's approach to regulating incitement and misinformation is too lax.
The big picture: The 2020 election will take place amid a larger information warfare environment where countries like China and Russia will use the calamitous U.S. government response to COVID-19, and ongoing protests and unrest, to cast doubt on the moral authority of U.S. leadership and the efficacy of liberal democracy more broadly.
Be smart: Russia's online disinformation campaign in 2016 had far-reaching influence.
Facebook believes 126 million people may have seen Russian propaganda on its platform connected to 2016. Twitter has said 1.4 million of its users were exposed to Russian disinformation.
Russian operatives created Facebook groups and organized rallies and demonstrations around these fake groups.
In one case, Russian operatives scheduled dueling protests on the same day in Houston, causing Muslim civil rights activists to square off with anti-Muslim Texas secessionists. Footage from the event shows an anti-Muslim protestor waving the Confederate flag while others hold a banner that reads "White Lives Matter."
Russian trolls even created a fake group called "Don't Shoot Us," which posed as a Black Lives Matter affiliate and operated on multiple social media platforms.
Our thought bubble: Racism and police violence in America are a national moral crisis. That crisis also creates fractures that have — and will continue to be — exploited by hostile foreign states.
In that sense, the moral crisis is also a national security problem. The most effective way to end that vulnerability is to remedy the underlying injustice.
The bottom line: We can count on Russian operatives to fill social media with deceptive, divisive messages. But it was American police officers who shot Tamir Rice while he played in a park, killed Breonna Taylor in her own home and asphyxiated George Floyd outside a convenience store. The wounds Russia keeps pouring salt on are American-made.
2. Protest responses raise domestic surveillance concerns
The sometimes militarized government response to nationwide protests following the killing of George Floyd has shone a light on the scope of the surveillance and enforcement apparatus that can be mobilized quickly against U.S. civilians.
Drug Enforcement Agency: Since the protests began, extraordinary emergency authorities have been granted to the Drug Enforcement Agency to police demonstrators, including through "covert surveillance," according to a DEA memo leaked to BuzzFeed.
Other agencies: Attorney General Bill Barr has mobilized a dizzying array of federal law enforcement agencies to police demonstrations in Washington and elsewhere.
This includes representatives of the "Secret Service, National Guard, Customs and Border Protection and U.S. Park Police ... Border Patrol, U.S. Immigration and Customs Enforcement, Transportation Security Administration, National Guard, Coast Guard, Federal Protective Service," according to a Department of Homeland Security memo leaked to Yahoo News.
The New York City Police Department has even requested drones from the Coast Guard.
Even U.S. foreign intelligence agencies could be roped into the domestic turmoil.
As Jenna McLaughlin, Sean Naylor and I reported at Yahoo News, at a recent "virtual town hall," employees of the Defense Intelligence Agency, which is primarily focused on military intelligence, raised concerns over word that a Defense Intelligence Agency task force was created to focus on the unrest.
According to sources, the DIA director denied any specific domestically focused task force but acknowledged that the agency was looking at any "foreign nexus" to the protests.
A DIA spokesperson told Yahoo News that the agency had created "an internal coordination group to respond to increased and appropriate Department requests for information" regarding the unrest.
The bottom line: Revelations of illegal surveillance of protesters and activists during the Vietnam War era created great scandal and upheaval and catalyzed many of today's most important laws and prohibitions governing domestic intelligence-gathering. Now the test is whether the U.S. government unlearned that lesson in the decades since.
What to watch: On Tuesday, 35 House Democrats sent law enforcement agencies a letter demanding an end to protest surveillance.
3. Chinese and Iranian hackers target Biden and Trump campaigns
Chinese and Iranian hackers have been targeting both the Biden and Trump campaigns with unsuccessful phishing attempts, the head of Google's Threat Intelligence Group said last week.
Details:
The group targeting the Biden campaign, APT 31, is affiliated with the Chinese government and has a history of focusing on trade-related espionage.
The group targeting the Trump campaign, APT 35, is affiliated with the Iranian government and "conducts long-term operations to collect strategic intelligence. They target U.S. and Middle Eastern defense, diplomatic, and government personnel, as well as private industries, including media, energy, business services, and telecommunications," according to the Council on Foreign Relations.
The big picture: While unsettling, spying around political campaigns — including, more recently, cyber espionage — is as old as the profession itself.
Entire "lines" of spying have traditionally focused on political intelligence. Espionage surrounding politics is ubiquitous and generally considered "fair game" among spy services. (Of course, what Google has alleged of these Chinese and Iranian groups is illegal under U.S. law.)
Things change when this spying spills over into the outside world.
What made the 2016 Russian interference campaign so notable, for example, was not so much that the GRU hacked into the Democratic National and Congressional campaign committees, but that Russia released the fruits of its spying online through personas like Guccifer 2 and cutouts like Wikileaks.
That transformed these activities from "mere" cyber espionage to something more significant — a cyber-enabled influence campaign that weaponized hacked materials.
The bottom line: These recent attempts by Chinese and Iranian groups might turn out to be standard political espionage. Or they might be a prelude to something more public-facing. How that plays out will make a huge difference for 2020.
4. China's spy agencies are coming to Hong Kong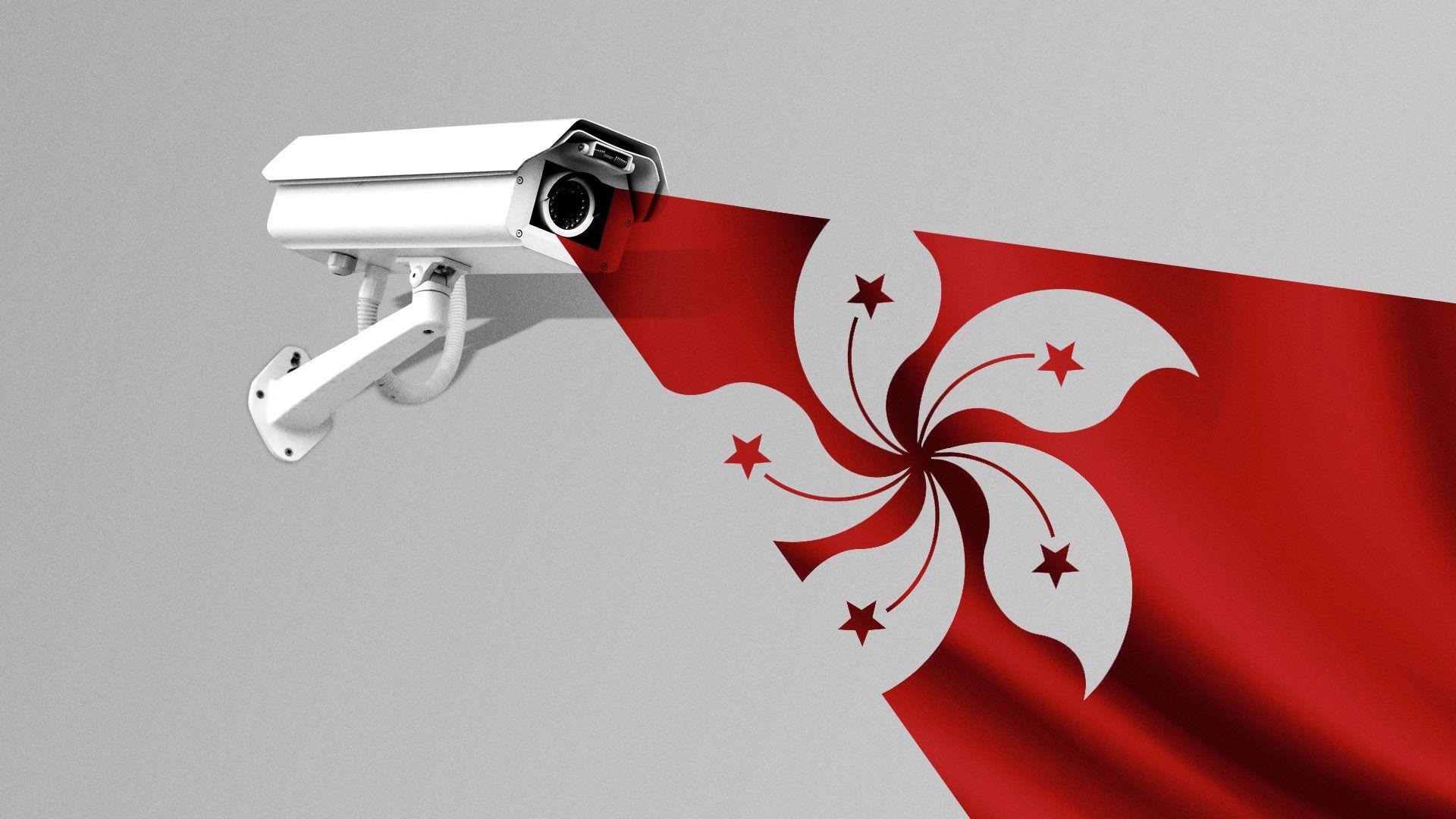 Chinese intelligence officers have been covertly operating in Hong Kong for years, but Hong Kong's new national security law means Beijing's spies will likely establish a more official presence there, Axios' Bethany Allen-Ebrahimian and I report.
Why it matters: Allowing mainland China's security and intelligence services to operate with impunity in Hong Kong would dramatically reduce the political freedoms enshrined in the "one country, two systems" agreement that was supposed to provide the region with a high degree of autonomy until 2047. This could endanger Hong Kong-based pro-democracy figures and other local anti-Communist Party dissidents.
What's happening: A draft of the new national security law states, "When needed, relevant national security organs of the Central People's Government will set up agencies" in Hong Kong.
Background: The Ministry of State Security (MSS), China's foremost intelligence and political security agency, is notoriously brutal.
It operates both domestically and abroad, monitoring political and criminal targets, detaining and torturing those deemed threats to the state, and performing traditional espionage.
The national security law likely means China's security and intelligence officers could be allowed to pursue targets in Hong Kong through either a legal process involving extradition, or a brute-force rendition approach, in which mainland security officers would apprehend individuals and simply take them over the border to the mainland for interrogation or imprisonment.
But a formal presence for the MSS in Hong Kong doesn't necessarily mean a visible one.
"Even in China they can be pretty quiet and don't try to build a large overt presence, preferring to work through fronts and proxies," said Alex Joske, an analyst at the Australian Strategic Policy Institute.