Axios Closer
May 03, 2022
🙏🏻 Welcome back! It's National Teacher Appreciation Day, so each of us here at Closer wants to reflect on the educators who helped shape our lives. But first, we look at how the future of abortion rights may pressure all companies to respond.
Today's newsletter, edited by Pete Gannon, is 693 words, a 2½-minute read.
🔔 The dashboard: The S&P 500 closed up 0.5%.
Biggest gainer? Western Digital (+14.5%), after an activist investor publicly pushed the company to split off its flash-memory business.
Biggest decliner? Rockwell Automation (-14.5%), after missing expectations in the second quarter and cutting its earnings outlook.
1 big thing: Companies face abortion test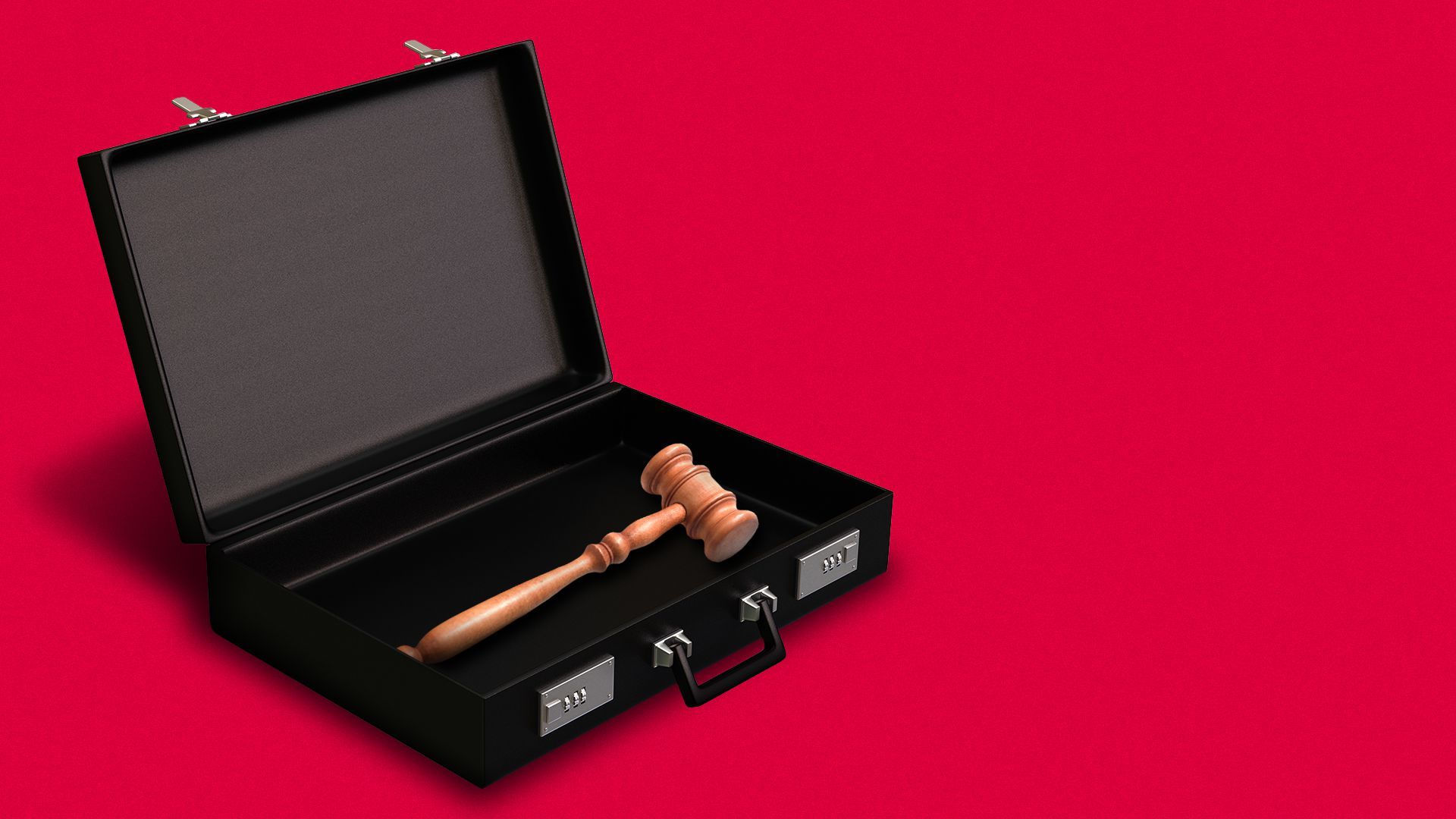 The Supreme Court's expected move toward allowing states to ban abortion will force employers to make politically precarious decisions that many had avoided until now, Nathan writes.
Why it matters: At a time when they're already dealing with an all-time record number of employees quitting, companies are desperate to retain and hire talented people, many of whom have strong opinions about social issues like reproductive health rights.
Customers are also increasingly making spending decisions based on the stances of product makers.
State of play: Several major employers — including Yelp, Amazon, Apple, Levi Strauss, Citi, Uber and Lyft — have recently expanded their policies to offer benefits related to access to abortion care.
The big picture: Companies large and small will be forced to decide whether to take similar actions.
"The sooner companies take stands on these types of things, the more sincerely their messages will be received," Ike Silver, an expert on "brands taking stands" who's joining Northwestern University's Kellogg School of Management, tells Axios. "There's a risk in not taking sides."
Yes, but: Offering benefits related to abortion care or issuing a full-throated condemnation of the ruling-in-the-making risks upsetting the 4 in 10 Americans who believe abortion should be illegal in most or all cases.
That may be something companies have to live with.
"Not weighing in signals to people that you disagree with them," Silver says.
Keep in mind: Companies are not immune from political backlash, just ask Disney.
Our thought bubble: Companies will likely be able to hold off on taking a stand for the moment, but if a final ruling comes down overturning Roe, it'll be hard to stay silent, at a time when companies are increasingly expected to take stands on social issues that affect their employees, Axios' Emily Peck writes.
2. Bonus Chart: States with abortion bans
Go deeper:
Red states aren't waiting for the Supreme Court to clear the way for new anti-abortion laws, Axios' Oriana Gonzalez writes.
House GOP panel seeks DOJ probe into Supreme Court leak, Andrew Solender scoops.
Plus, all the latest in our dashboard.
3. What's happening
4. Worker exodus continues
A record 4.5 million people quit their jobs in March, while the number of job openings in the U.S. reached a new high, Hope writes.
Why it matters: Workers aware of their advantage are continuing to ask for and receive higher wages, which in turn continues to help prop up inflation — already at its highest point in over 40 years.
By the numbers: Job openings reached a new high of 11.5 million by the end of March, which means there are now two job openings for every unemployed person.
Yes, but: "This could be the peak of the hot job market," Ron Hetrick, senior economist at Emsi Burning Glass, wrote in a note today.
"With GDP declining in the first quarter, it would make sense for the job market to cool off in the near future."
What to watch: The Federal Reserve is expected to announce a 50 basis point hike in interest rates tomorrow.
5. Love for teachers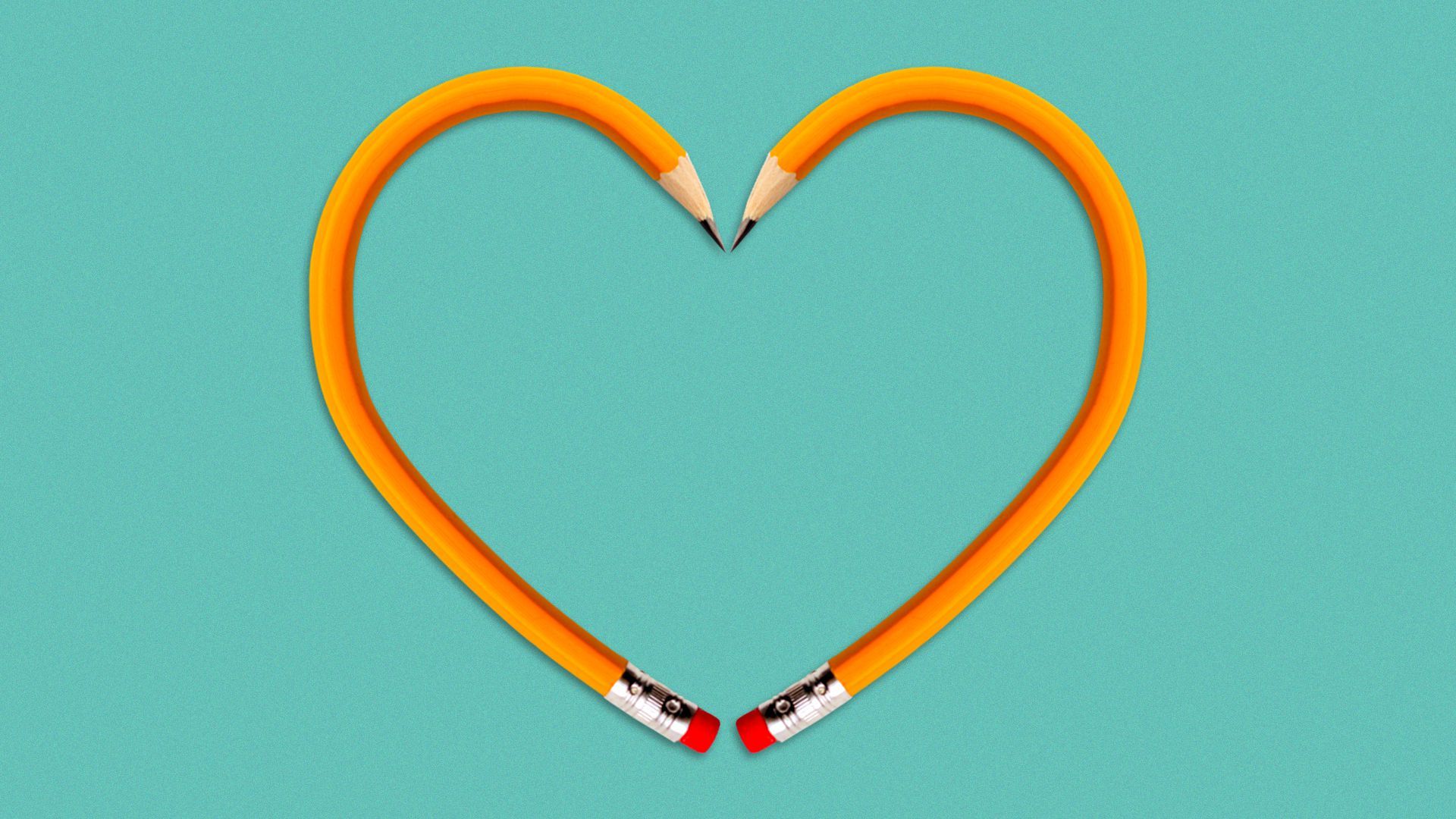 The COVID-19 pandemic made us appreciate more than ever the importance of school in our children's lives.
Today is National Teacher Appreciation Day, and this entire week is dedicated to honoring educators across the country.
We here at Closer want to do our part:
Hope: Dr. Roberts, my fourth-grade teacher. She shared my work and even made me a mini-tutor to other students. I'll always be indebted to her for encouraging and affirming my love and talents for writing and performing.
Nathan: Mr. Hill was my high school newspaper teacher. He helped me get a start in journalism, for which I'm forever grateful. But he was also just an inspiring person whose words of wisdom I still remember.
6. What they're saying
"To the extent this betrayal of the confidences of the Court was intended to undermine the integrity of our operations, it will not succeed."
— Chief Justice John Roberts on the
leak
of the Supreme Court draft opinion that would strike down Roe v. Wade
.
Thanks to Sheryl Miller for copy editing today's (and every day's) newsletter.