Axios Cities
August 28, 2019
Welcome back! Hope you are enjoying your last week of summer.
Vacations may be ending, but you can cheer up your friends, family and colleagues by telling them to sign up for Axios Cities here.
Today's Smart Brevity count: 1,496 words = <6 minutes.
1 big thing: Amazon's HQ2 could drain D.C.'s tech talent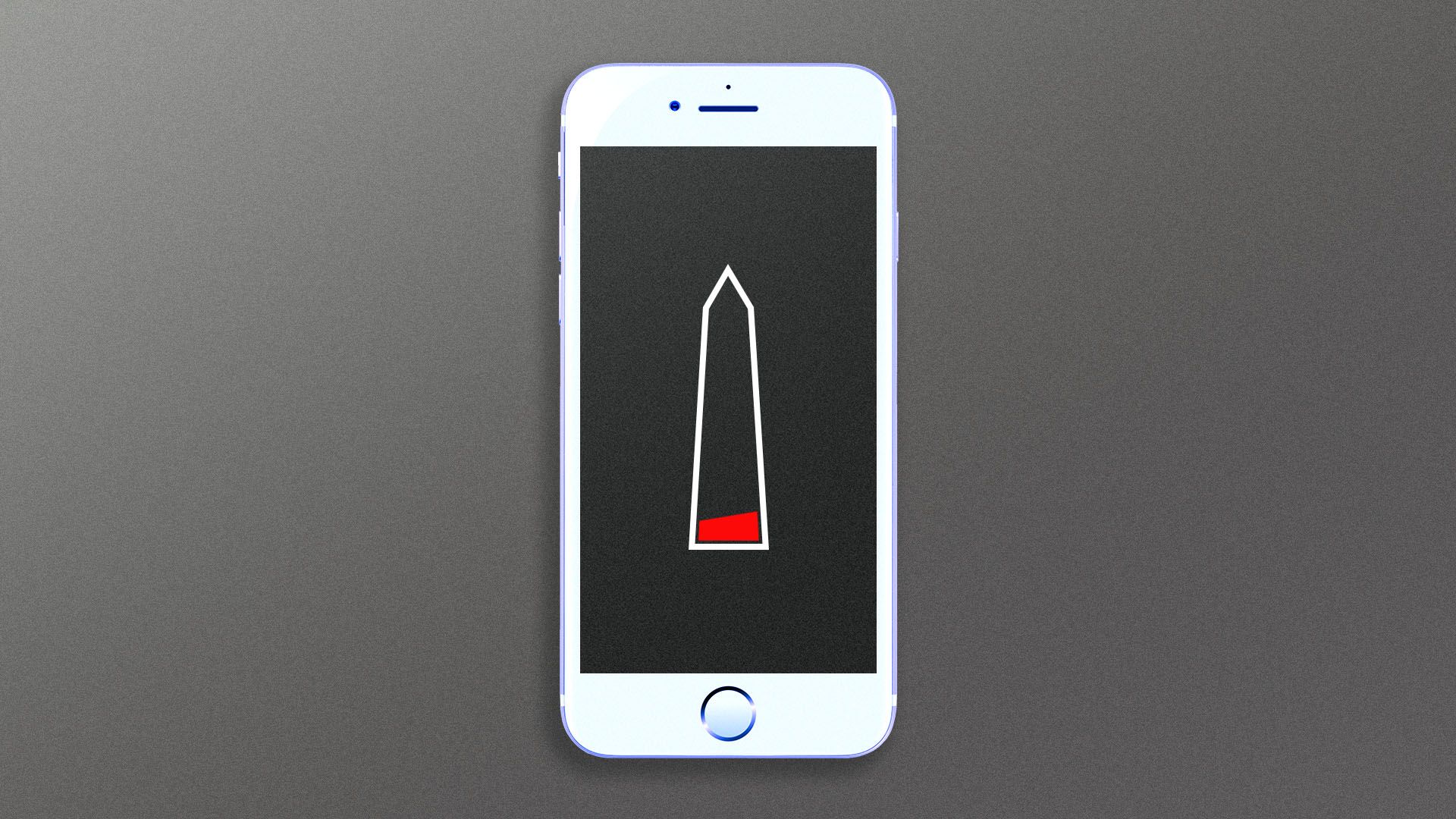 Amazon is just starting to post job openings for its second headquarters in northern Virginia — and local startup founders are watching with apprehension, Axios' Erica Pandey writes.
The big picture: Amazon HQ2 has the potential to turn the D.C. region into a tech hotspot, but smaller companies are worried that the short-term impact of Amazon coming to town will be a brain drain.
Why it matters: Top-tier tech talent is already more difficult to find in the D.C. area than in tech hubs like San Francisco and New York.
And "startups are worried that Amazon will lure away the talent because they can pay so much more," says Jonathan Aberman, dean of Marymount's School of Business and Technology. "They think Amazon is going to create a war for talent that the startup community is ultimately not going to be able to compete in."
Context: The startup scene in D.C. is nascent compared to that in other metros, but it's growing.
"When we started, there was almost no one starting tech companies that weren't government-facing," says Reid Lewis, a local entrepreneur who started his first company in 1988.
Then AOL, which put down roots in D.C. 30 years ago, "put us on the map," he says. And while D.C. still lags behind, "the post-AOL era was a time when it really started to take off in terms of the number of tech companies" when AOL alumni launched their own venture-backed startups.
The impact: Now, "the fear is that, at first, Amazon is just going to hire our people, ... and technical workers who are skilled will become more scarce and more expensive," Lewis says. "But most of us feel like, at some point in the future, they'll start to shed talent and wealth."
But, but, but: That shedding might not happen. Amazon's presence in Seattle hasn't spawned a startup wave, like Uber or Facebook have in Silicon Valley, notes Axios' Dan Primack.
That's because, through Amazon's stock compensation structure, employees' options vest all at once after a number of years instead of gradually, incentivizing talent to stay.
The other side: Some D.C. companies are welcoming the arrival of the behemoth.
Ethan McAfee is the founder of Amify, which consults for brands that sell on Amazon. Most of the retail consultancies that work for Amazon sellers are based in Seattle, but McAfee is in Crystal City, just steps from the site of HQ2.
"We want to hire more former Amazon employees," he says. "Now we'll have a lot more of those employees in Washington, D.C., and while Amazon is a great place to work, it's a very difficult place to work. And if there are 25,000, many will want to leave. Our goal is to be on that shortlist of the places they'll go."
The bottom line: Eventually, Amazon could be "a magnet for getting people in," says Aberman. "People who might not move to D.C. would move for a Big Tech employer."
But whether new workers move to the area also depends on the housing stock, says Jed Kolko, chief economist at Indeed. And Amazon is already tightening the market in the D.C. area.
2. Study: California's land-use rules worsen housing crunch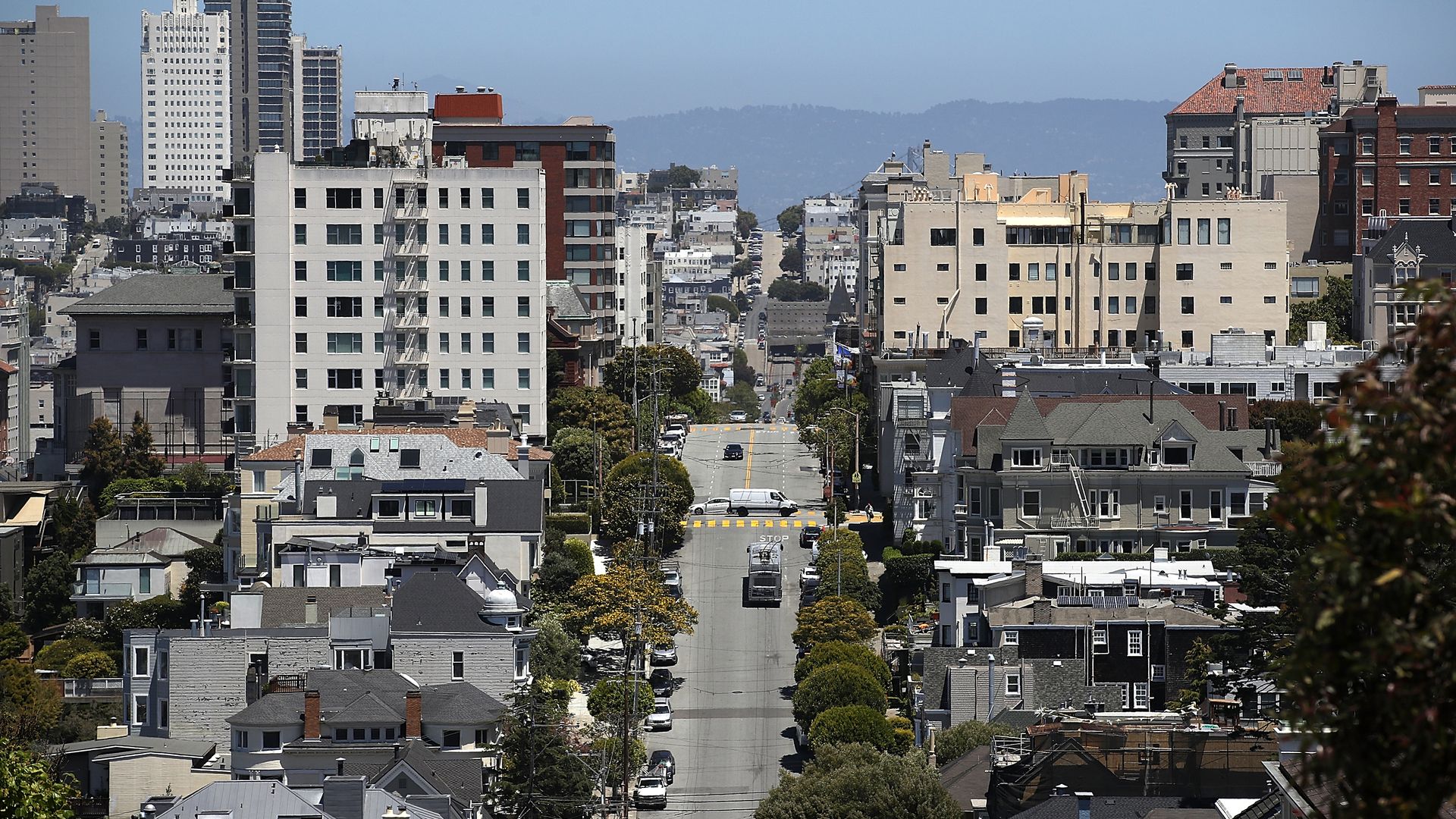 Some California cities with stricter land-use regulations had lower growth in housing supply, according to a new paper out today from the Mercatus Center at George Mason University.
The big picture: Cities across the country are wrestling with housing affordability. Minneapolis became the first to scrap single-family zoning, followed by Oregon with the first statewide ban. Meanwhile, Des Moines is moving in the opposite direction with zoning changes aimed at lower density.
What they did: Researchers created an index ranking the level of density restrictions in 265 California jurisdictions using land use survey data and public regulatory data.
What they found: More building restrictions — such as setbacks, parking minimums, minimum lot sizes and height limits — in some cases led to less building and, overall, a significant housing growth deficit. That prevents housing supply from meeting soaring demand, keeping prices high.
What's happening: A number of jurisdictions are trapped between urban growth boundaries, where development is prohibited, and density restrictions, said Salim Furth, one of the report's authors.
"They're frozen in a state of half-suburbanization, a patchwork of farms and subdivision. In some places, you can't build out, but you can build up, and in others, you can't build up, but you can build out. In a lot of California, you can't do either one."
— Salim Furth, Senior Research Fellow at Mercatus Center
Yes, but: Furth acknowledged the correlation between regulation and growth surplus is driven by extreme cases. Housing growth happens fastest in places with available land and high demand growth, not necessarily in the least-regulated places.
What to watch: California state Sen. Scott Wiener has proposed a bill that would preempt density restrictions near most transit stations and job clusters, instead allowing more multifamily zoning. But it faces intense opposition and a full vote was punted to 2020.
3. Facebook launches alerts for local first responders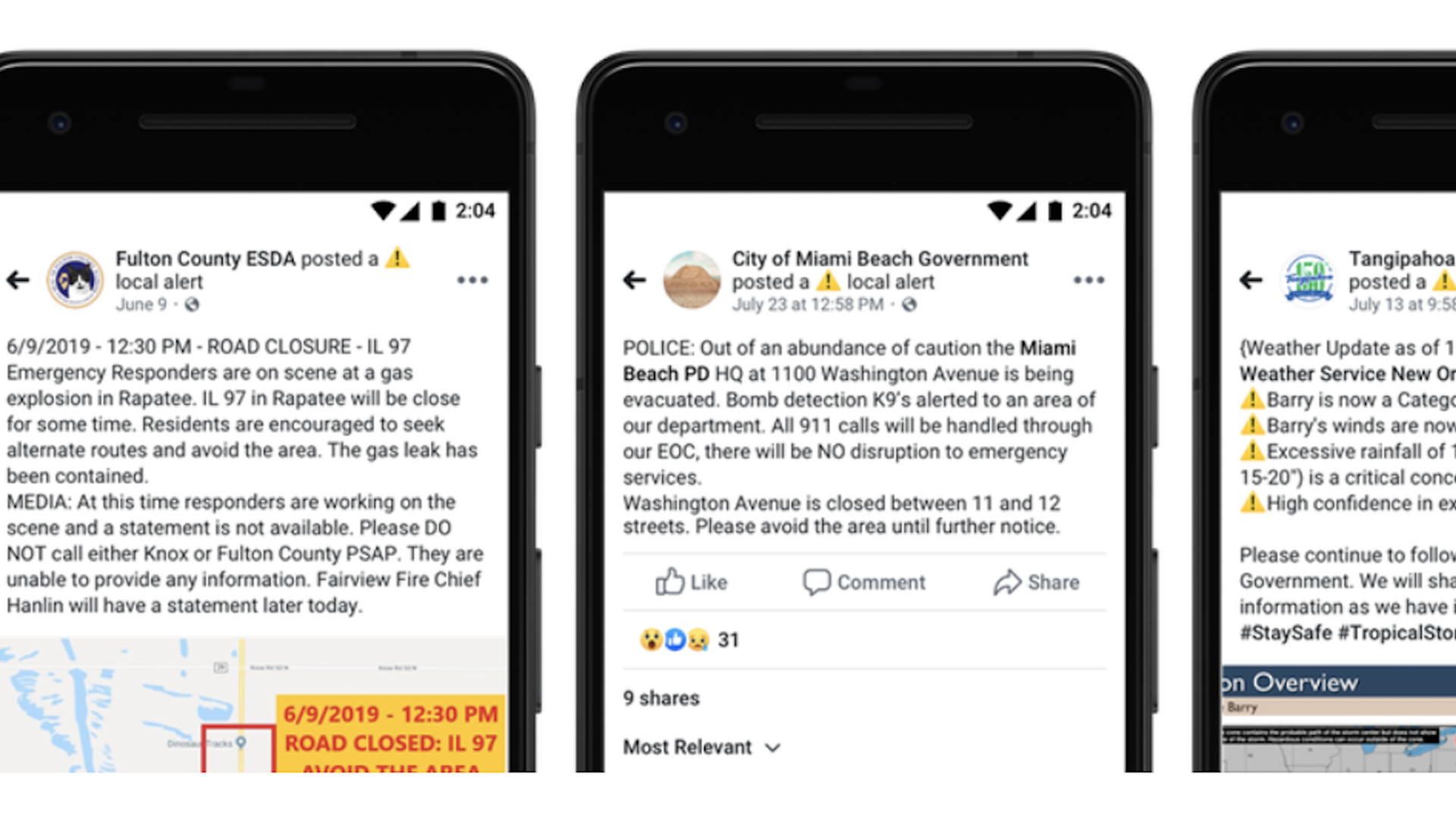 Facebook is making its local alerts tool available to first responders, such as police and fire departments, to update followers about emergencies.
Why it matters: With the decline of local media outlets as a primary source of community news, local officials are tapping social media to communicate with residents in real time.
Many cities already use social media channels like Facebook and Twitter to track resident sentiment, and they also want to push messages to residents.
How it works: Facebook tested the tool with 350 first responder agencies over the past year.
A police officer, for example, could use the police department's Facebook page to send an alert to its followers about everyday disruptions like fog, water-main breaks or traffic closures — or about more threatening emergencies like a hurricane, fire or active shooter.
This week, Facebook opened up local alert access for first responders through an application process and will roll out the alerts to all local government and first responder pages nationally through the end of the year.
Yes, but: This system is not meant to replace other emergency alert systems, as not all residents are on Facebook and even those who are may not be following first responders' Facebook pages.
4. The rise of the C-suite in city halls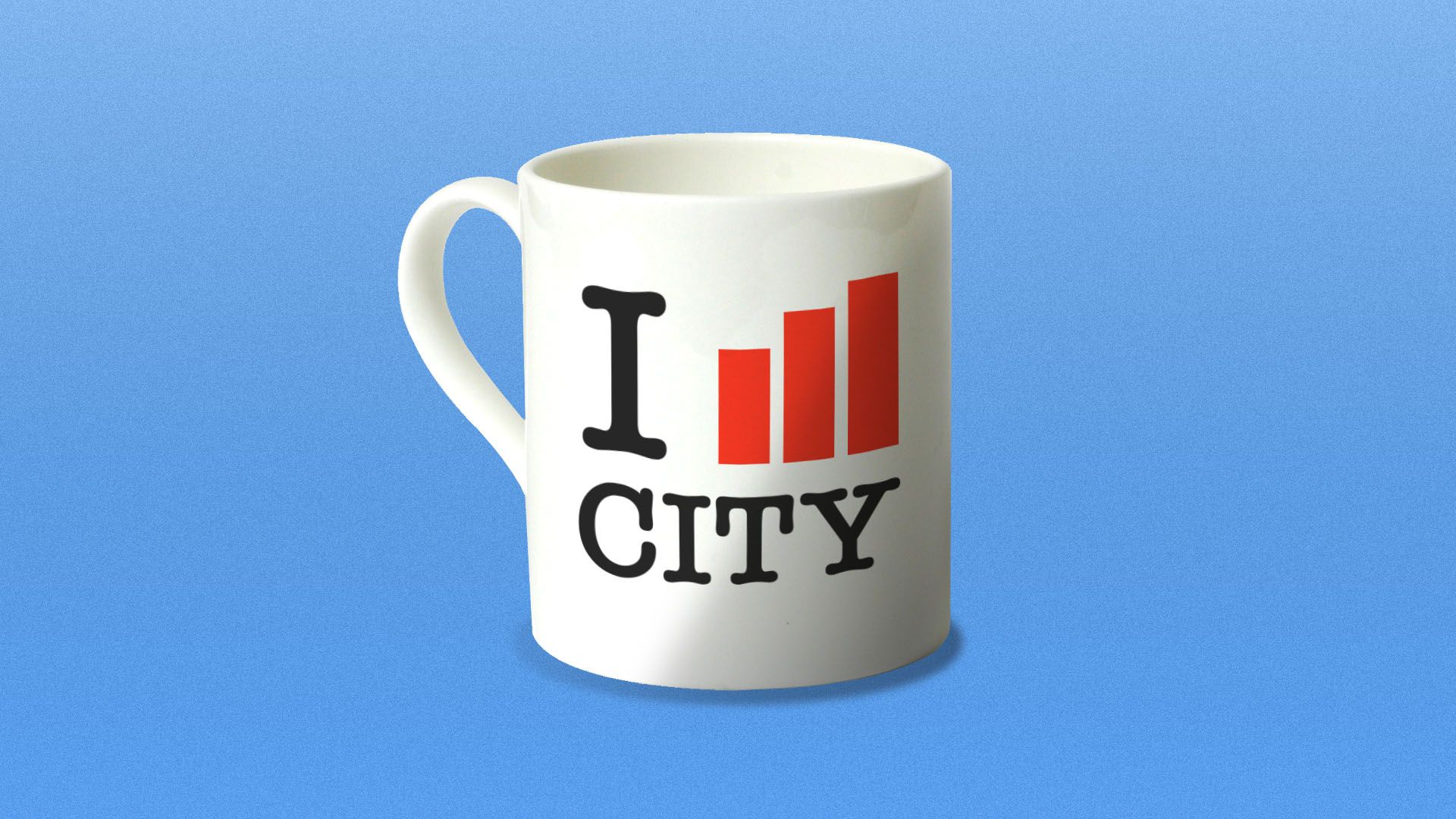 From Oakland to Chattanooga, city halls are adding tech-focused C-suite roles, Hollie Russon Gilman writes for Axios Expert Voices.
What's happening: The relatively new roles — chief technology officer, chief information officer, chief data officer and chief analytics officer — are carving out different niches.
New York City chief analytics officer Kelly Jin has integrated data across agencies and developed a data-driven plan to address city issues, including identifying bad landlords. 
Miami CIO Mike Sarasti has built feedback opportunities for residents into the design of an online platform for more than 200 city services.
Detroit's director of innovation and emerging technology Kat Hartman uses data storytelling to standardize addresses and land parcels.
Between the lines: There is overlap across titles in different cities. For example, some CIO roles closely resemble other CTO roles.
CTO roles, for instance, can cover infrastructure managers, innovation gurus, operations visionaries, community-facing technologists or some combination of the four. At their core, CTOs are often tech experts, steering the adoption of the latest advances.
CDOs, as another example, are data experts working to ensure effective use of data inside and outside city walls for public good. 
5. The most diverse cities
Some cities in the U.S. are experiencing a substantially different diverse makeup than what is seen on the national scale, according to analysis by online tutoring service HeyTutor, reports Axios' Marisa Fernandez.
Why it matters: Projections made by the Census indicate that non-Hispanic white people will make up less than 50% of the population by 2045. This will occur even sooner for the population under 18 years old, with white people estimated to comprise less than 50% of the young population by 2020. 
Insights: Diversity in the U.S. stems nationally from Spanish-speaking countries. However, some top diverse cities in the U.S. include major populations from India, Jamaica and Haiti.
How it works: Researchers at HeyTutor analyzed both racial/ethnic diversity and birthplace diversity using the latest data from the Census.
Most diverse cities:
Jersey City, New Jersey
Dale City, Virginia
Orlando, Florida
New York, New York
Oakland, California
Sunrise, Florida
Boston, Massachusetts
Federal Way, Washington
Kent, Washington
San Francisco, California
6. Urban files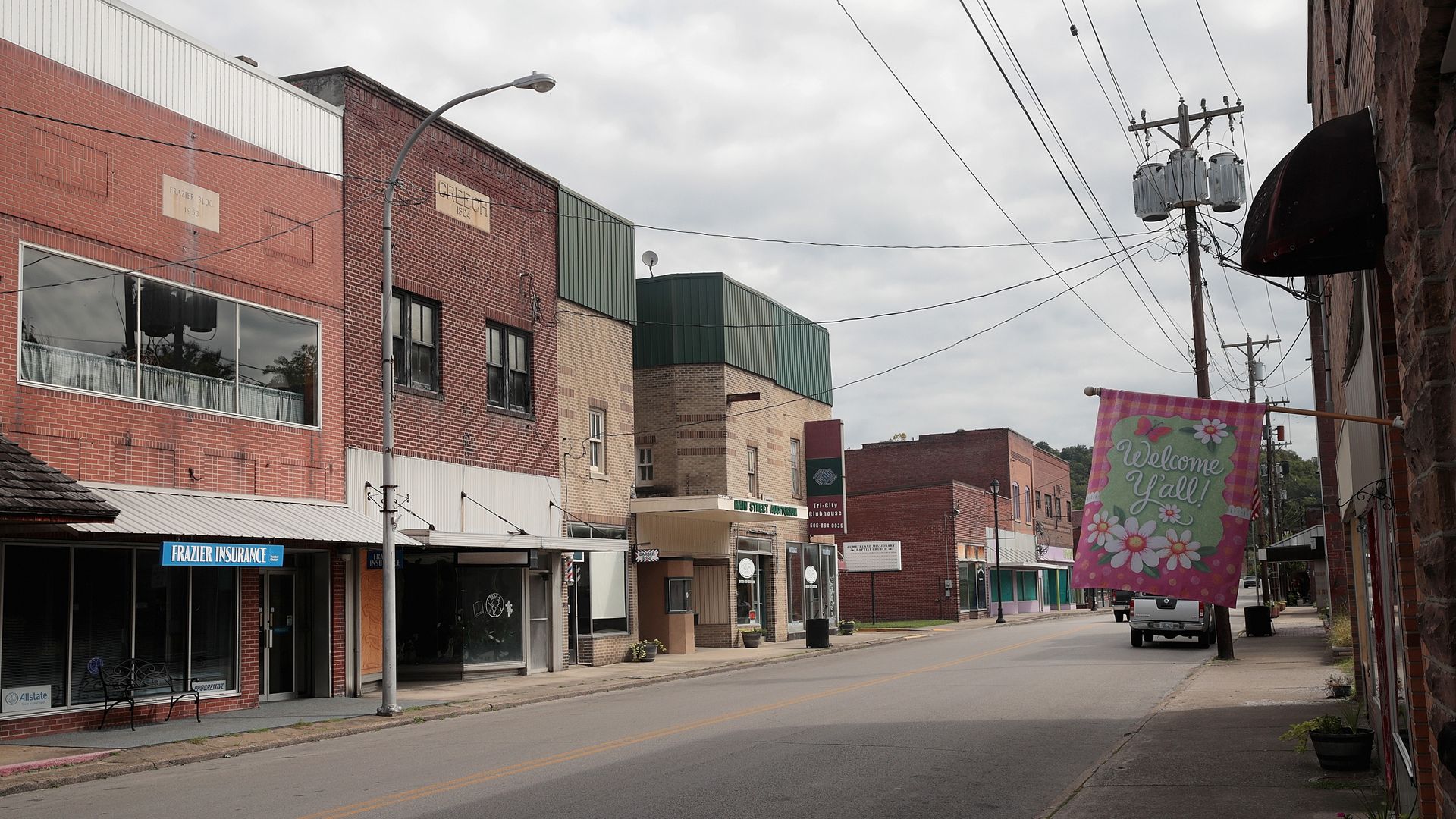 Kentucky coal jobs drop significantly in recent months☝️(Bill Estep — Lexington Herald-Leader)
Where the creative class lives, and where it's growing (Richard Florida — CityLab)
Europe is edging toward making post-car cities a reality (The Economist)
How segregation caused your traffic jam (Kevin Kruse — NYT)
Atlanta refused to give up on homelessness. It's working. (Alex Kellogg — Christian Science Monitor)
Conflicting road rules across cities could be a challenge for autonomous vehicles (Charity Allen — Axios Expert Voices)
Doorbell-camera firm Ring has partnered with 400 police forces, extending surveillance reach (Drew Harwell — Washington Post)
7. 1 🇮🇩 thing: Indonesia will relocate sinking capital city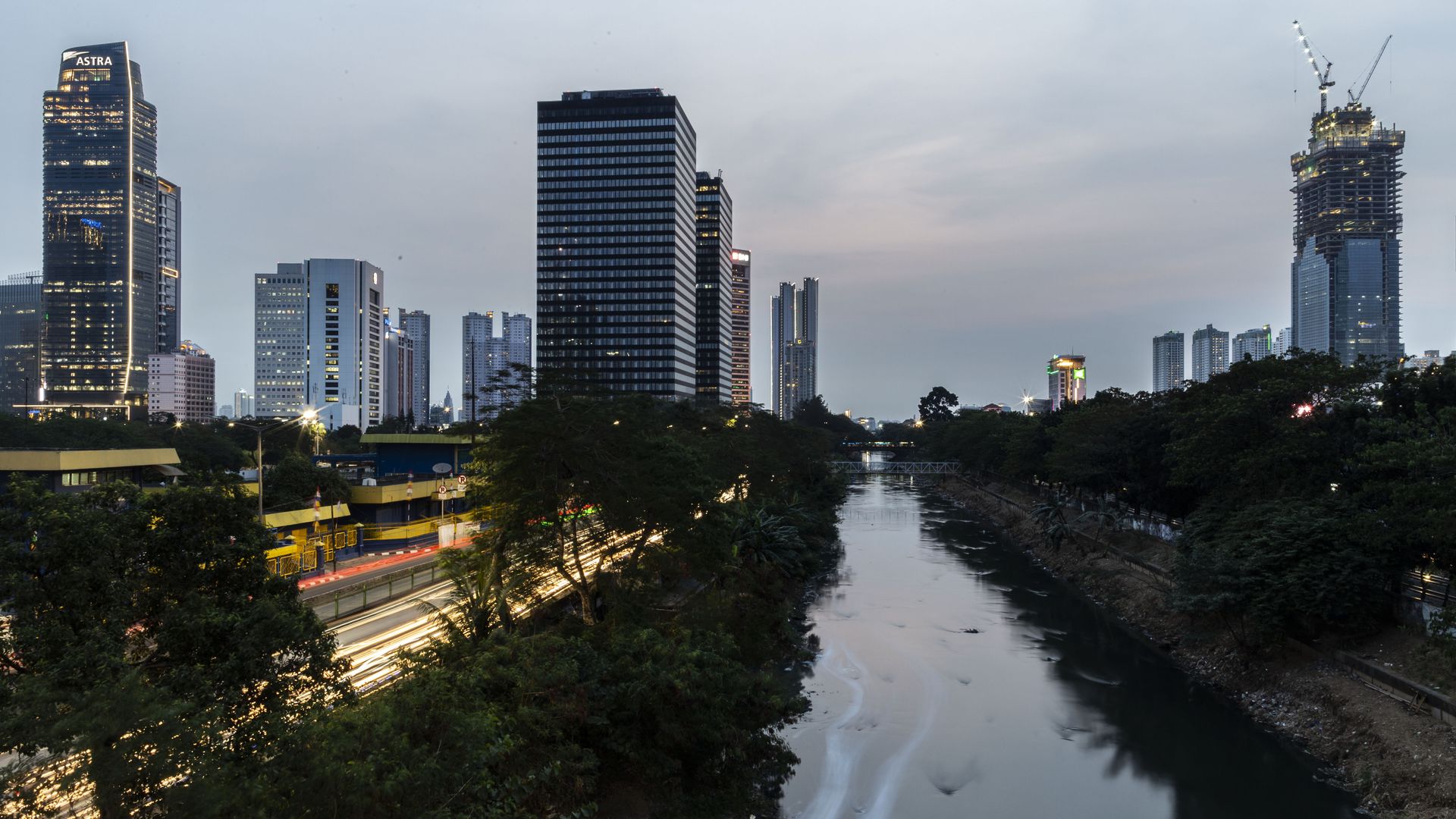 Jakarta is slowing sinking. So Indonesian President Joko Widodo has announced plans to move its capital city and government operations to the island of Borneo, Bloomberg reports.
40% of the city is now below sea level and parts of it are sinking at a rate of 20 cm a year — with some experts predicting it will be underwater by 2050.
Gridlock and pollution are worsening in Jakarta, home to 30 million people, and there's no room to build more.
"The burden Jakarta is holding right now is too heavy as the center of governance, business, finance, trade and services," Widodo said in a televised speech.
The move is expected to cost 466 trillion rupiah, or about $33 billion.
Have a great Labor Day weekend!