Axios China
April 12, 2019
Happy Friday! Don't miss the new Axios Space. Sign up here.
Situational awareness: A Trump inaugural ball with links to China and dubious donors saw thousands of dollars in donations flow to an undisclosed bank account, the Palm Beach Post reports.
Programming note: We'll be off next Friday, returning April 26.
1 big thing: The trade war isn't breaking China's economy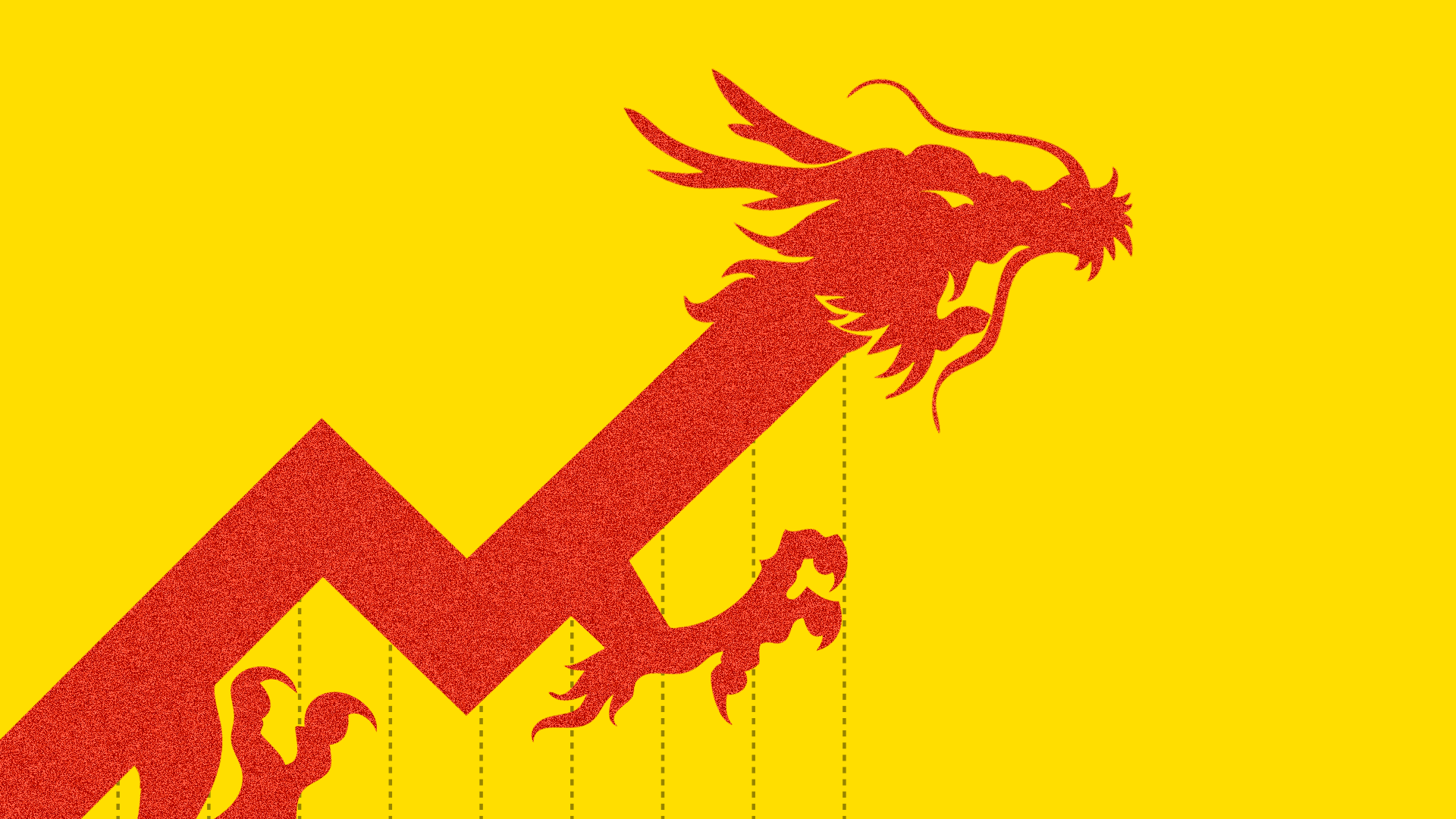 The People's Bank of China released the monthly credit data for March earlier today, and it appears that policymakers are adding credit growth to all the other stimulative measures like tax cuts, infrastructure spending and preferential policies to keep the economy stable.
Bloomberg has the details:
Aggregate financing was 2.86 trillion yuan ($426 billion) last month, compared with about 700 billion yuan in February, the People's Bank of China said Friday. The median estimate was 1.85 trillion yuan in a Bloomberg survey.
The March trade data was a mixed bag, with exports growing at their fastest pace in in five months while imports fell (Caixin):
Exports of goods rose 14.2% year-on-year to $198.7 billion in March, according to data released by the General Administration of Customs. That compared with a 20.7% decline in February and was ahead of the median forecast of a 6.5% increase in a Bloomberg survey of economists.
Meanwhile, imports fell 7.6% year-on-year to $166 billion in March after a 5.2% slide in February. Imports missed the Bloomberg median forecast of a 0.2% increase. The trade surplus rose to $32.7 billion from February's $4.1 billion
Why it matters: China's policymakers have spent the last several months working hard to mitigate the effects of the trade war with the U.S., and so far it looks like their efforts may be working, at least in the short term.
2. The anniversary of Hu Yaobang's death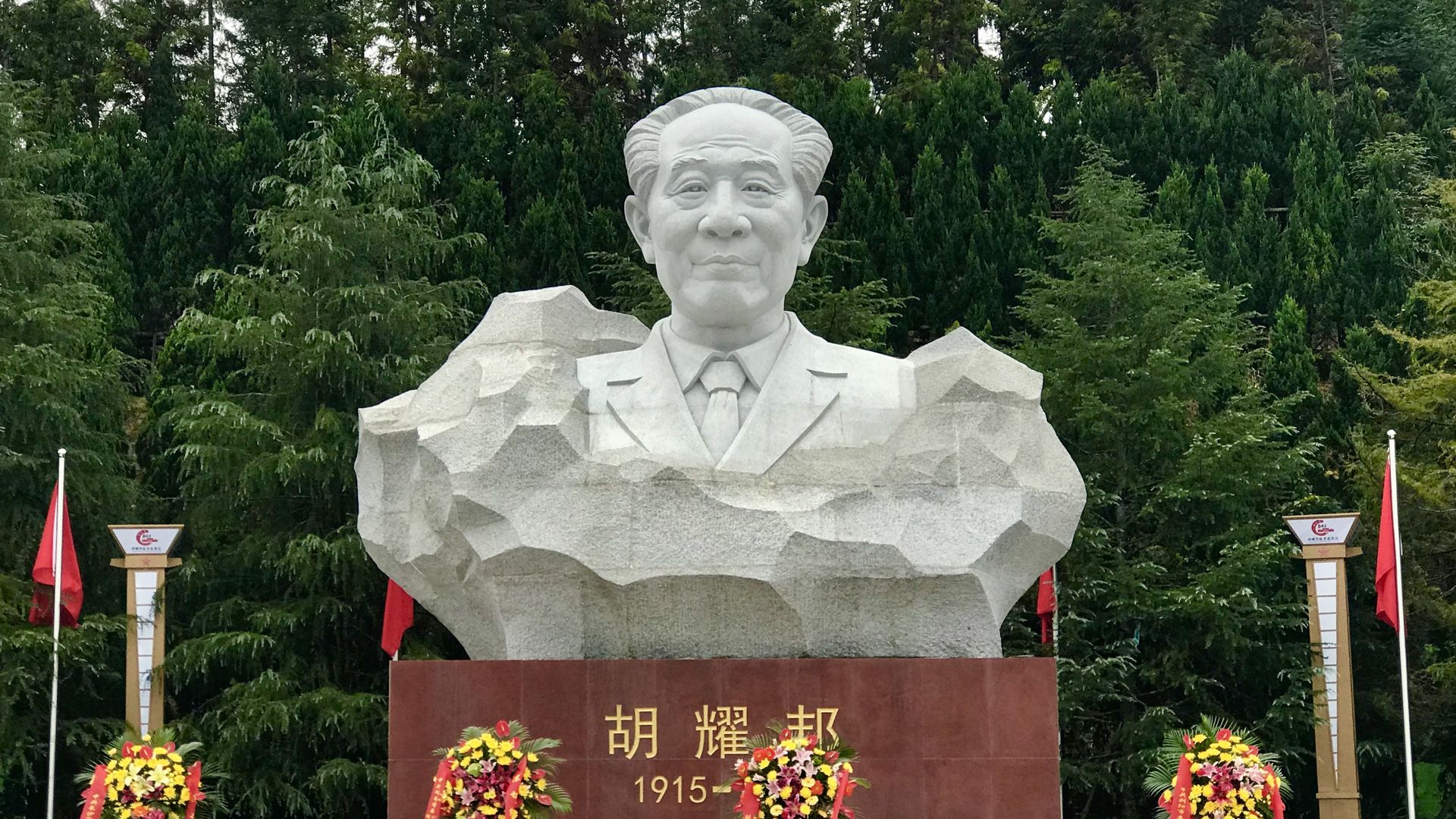 Monday will be the the 30th anniversary of the death of Hu Yaobang, a reformist leader who was sacked in January 1987 from his position as General Secretary in the wake of student protests.
Hu's passing in 1989 set off an outpouring of grief and remembrances that ultimately helped spark the 1989 Tiananmen Square protests.
Chinese President Xi Jinping started off this especially sensitive year with that extraordinary meeting on risks, and we are now entering the most politically fraught period of 2019. It will last through the 100th anniversary of the May 4 Movement, the 30th anniversary of June 4, and the 70th anniversary of the founding of the PRC on Oct. 1.
Why it matters: Expect everything to be on even more of a lockdown than it usually is, and that includes in the economy and the markets.
A key spark of the 1989 protests may have been Hu's death, but there were huge economic problems and political grievances that helped coalesce the outpouring of grief into something much broader and deeper.
There are different problems, and expectations, now, but the Party understands better than anyone the levers and hammers needed to keep things in check. Expect it to do whatever is necessary to keep the economy, the financial markets and society "stable," and probably boring, over the next few months.
3. How China is shaking up the global financial order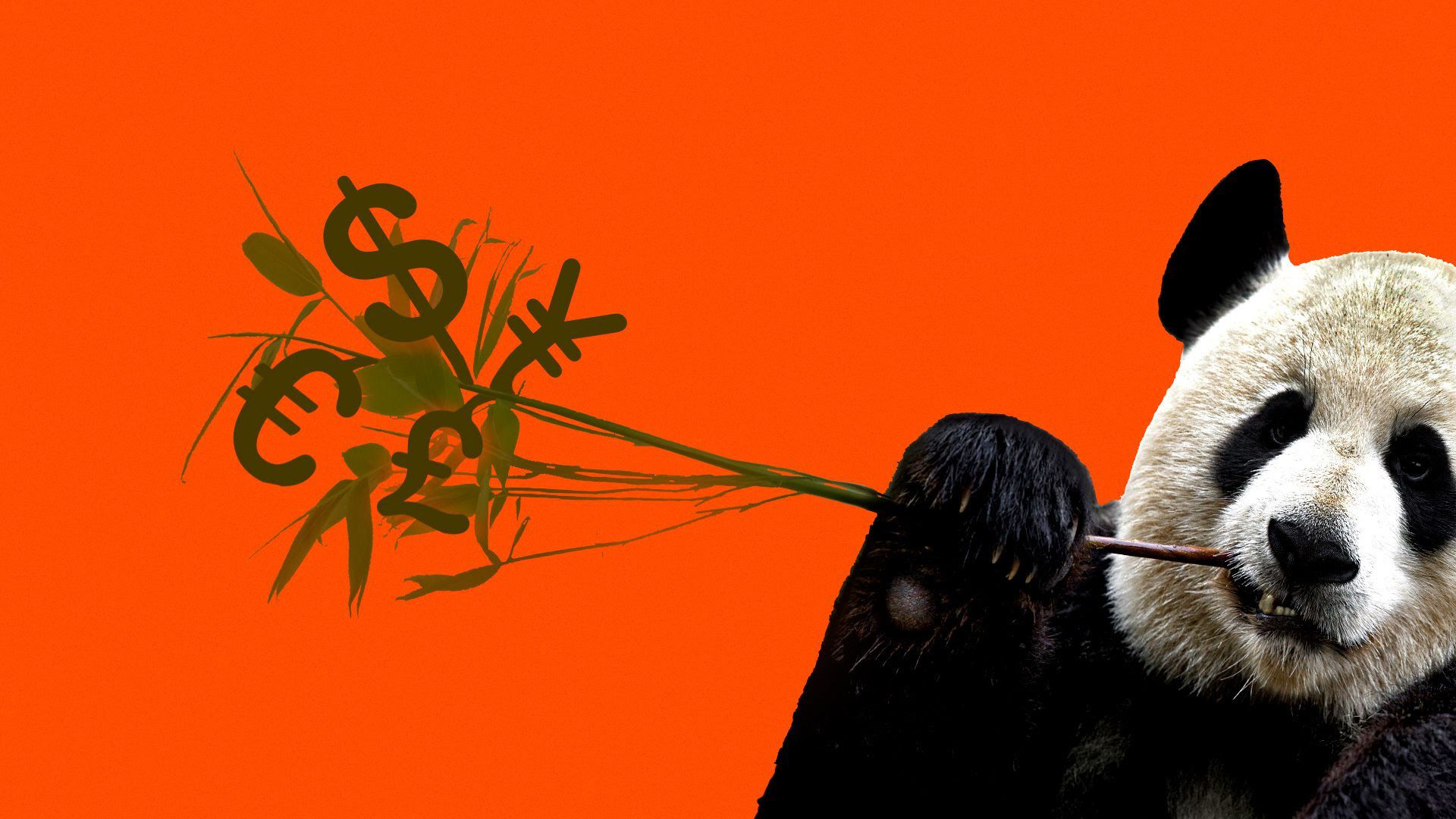 From the Axios Markets newsletter (sign up here):
China's growth and size are setting the country up to be not just a power in global financial markets, but The Power in global financial markets.
What's happening: Right now China is adapting its economy and financial system to fit the U.S.-led capitalistic financial model. But given the way China has operated as a rising military and geopolitical power, its ascent likely means that things will change in global financial markets.
The big picture: "China sees itself less as slotting into some global financial system and more that it's going to create its own system and shape the global financial markets," Keyu Jin, an associate professor of economics at the London School of Economics, told Axios on the sidelines of the IMF-World Bank meetings.
China is "very much disillusioned by the financial crisis and the so-called financial wisdom that everybody thought the West had and also by the slow recovery since."
Jin joined IMF managing director Christine Lagarde and 3 other economists Wednesday for a discussion of the current state of international monetary cooperation.
The bottom line: Last week Chinese yuan-denominated bonds entered the Bloomberg Barclays aggregate bond index, and global index maker MSCI in February quadrupled its indexes' exposure to China's onshore A share stocks.
"These are pre-conditions for China to have greater influence on the world," Jin says. In particular, opening access to the bond market is part of a larger effort to increase the yuan as an international currency.
"This isn't a 5-year thing, this is a decade thing," she cautions. But then, "a decade isn't all that much time."
4. There's still no American solution for 5G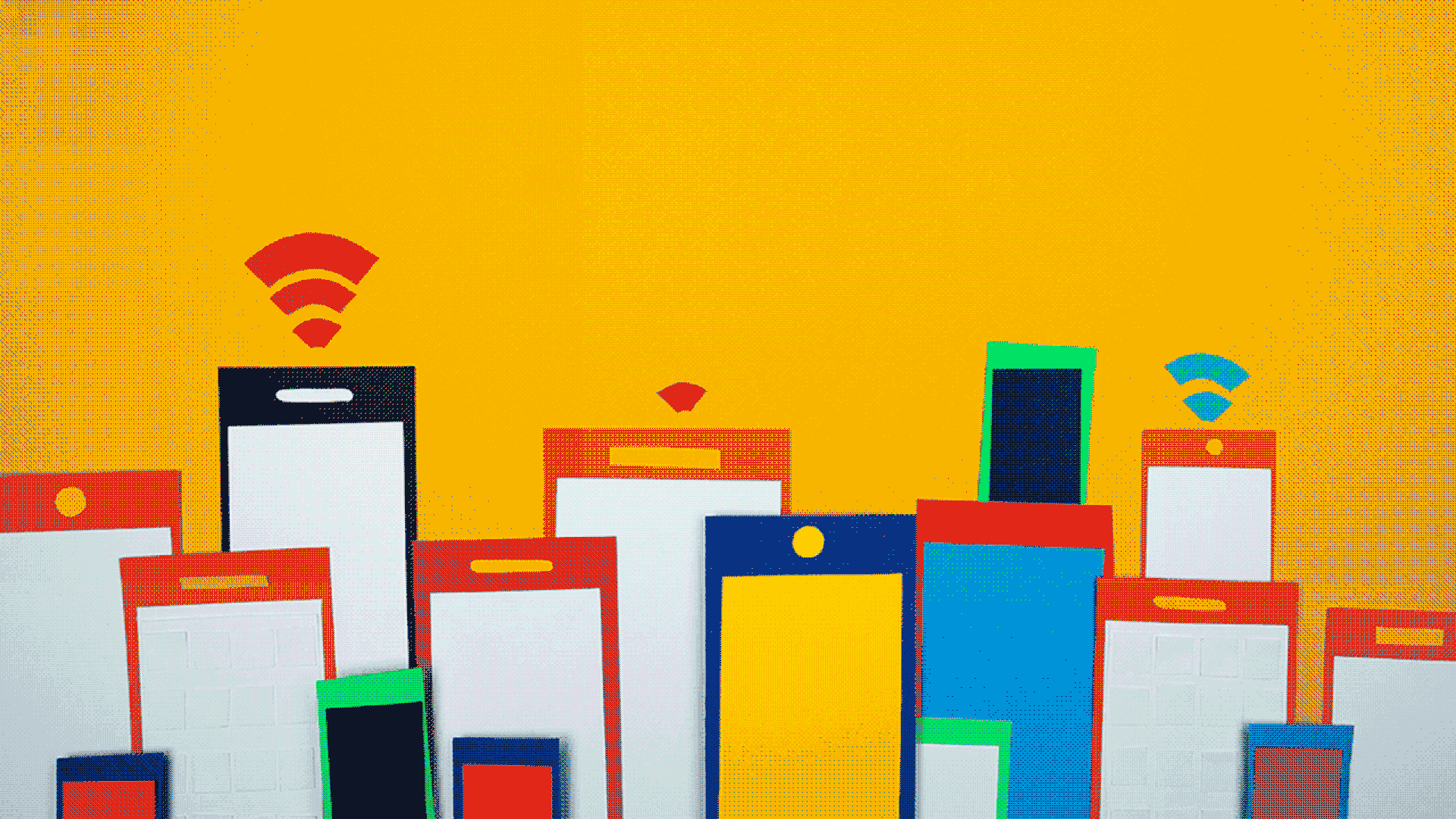 Axios reported this morning on the Trump administration's plans to unveil a big 5G push:
Details: At a White House event today, [President] Trump and FCC Chairman Ajit Pai plan to make two announcements.
1. Airwaves: The FCC will auction off three big slices of millimeter-wave airwaves that are crucial to connecting new devices at high speeds...
2. Funding: The agency will announce a "Rural Digital Opportunity Fund" to spend $20.4 billion over 10 years in rural broadband.
Between the lines: This plan does not look it will do anything to address the fact that there are really only four hardware firms that can built a 5G network: Sweden's Ericsson, Finland's Nokia and China's Huawei and ZTE.
As Brian Fung explains in the Washington Post:
"There is no U.S.-based wireless access equipment provider today that builds those solutions," said Sandra Rivera, a senior vice president at Intel who helps guide the chipmaker's 5G strategy ...
The rising global demand for 5G equipment highlights how the United States, a technology leader in other respects, is largely absent from the wireless networking industry. It reflects the decline of a once vibrant ecosystem of American companies that formerly went toe-to-toe with the likes of Nokia and Ericsson.
Earlier this week, the Global Times crowed about the success of state-led drive for high technology:
A new trend in the world economy is emerging, as national industrial strategies are mapped out across major countries, ranging from the US and Germany to Japan and South Korea ...
While China is trying to develop strength in advanced technologies that have until now been the domains of the US and European countries, they also view China as a major competitor. China should not reduce support for state-led projects under pressure from the West. 
In contrast, more effort is needed to push forward China's national industrial goals to further invest in state-led research projects, especially in strategic industries such as 5G networks, aerospace, advanced numerical control tools, and energy-efficient and new-energy vehicles.
The bottom line: Huawei's lead in 5G is evidence to Beijing that its model is working, and no one should be under any illusion that it will give up the goals of its Made in China 2025 program.
5. 1 big read: 2019 China Story Yearbook
This annual effort out of the Australian National University is always a good read. The theme this year is "Power":
In surveying the various ways in which the Party-state wields its hard, soft, and sharp power, the China Story Yearbook: Power offers readers a sense of the diversity of power at work both in China and abroad.
Citizens of the PRC have long negotiated the state's influence; increasingly, diaspora communities and other actors are now being subject to its might. As with previous editions in the series, we place important developments in historical context, and adopt a cross-disciplinary approach: it is our view that economy and politics cannot be divorced from culture, history, and society.
6. China bits from Uber's IPO filing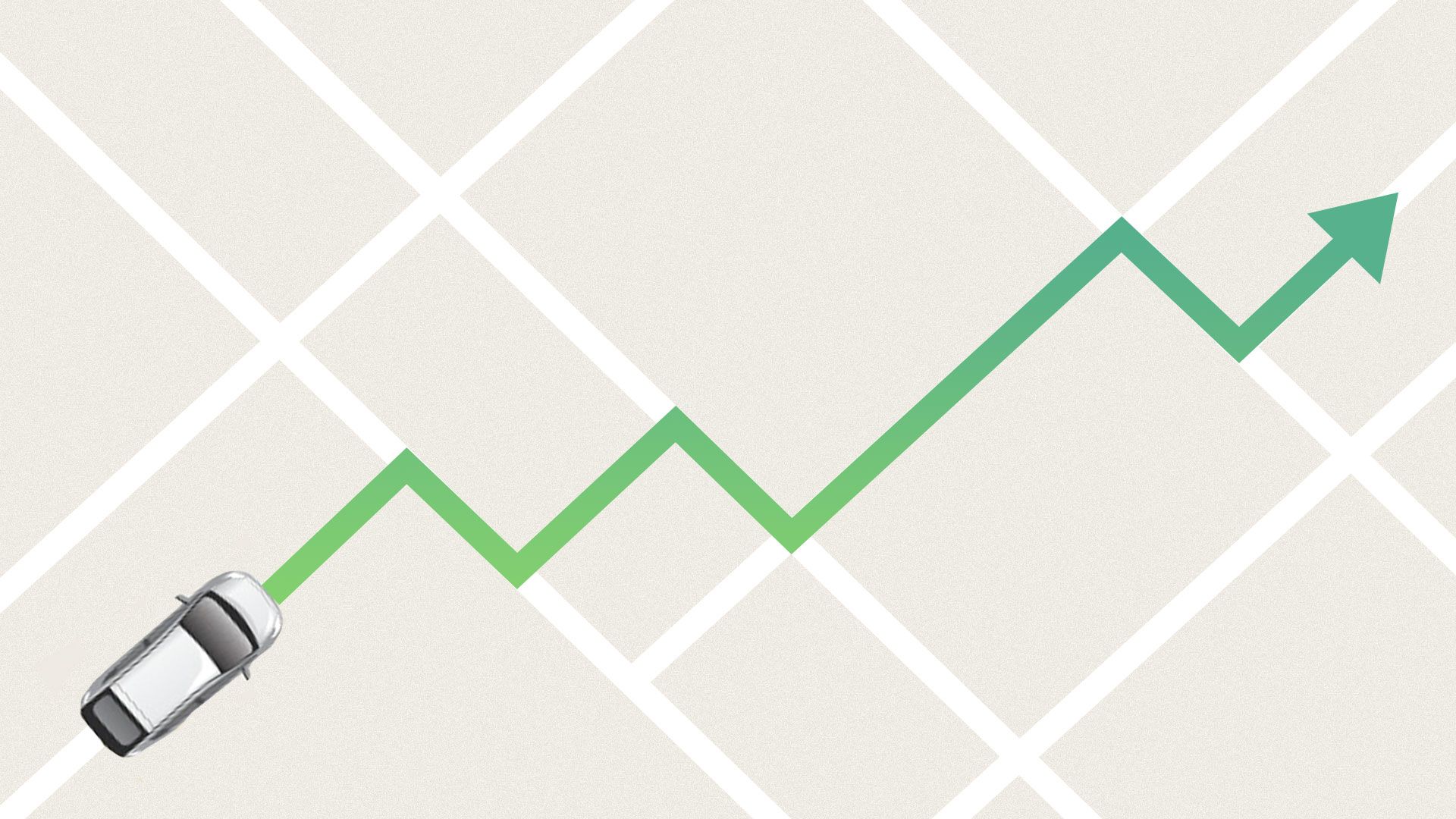 On paper, Uber has made a lot of money in China for its shareholders. The S-1 IPO filing says Uber's 15.4% stake in Didi was valued at $7.95 billion at the end of 2018.
Based on the data in the filing, it appears the valuation of Didi dropped in 2018 (Caixin):
Uber said its Didi investment rose in value from nearly $6 billion at the end of 2017 to nearly $8 billion by the end of last year. Some simple math based on those figures shows that Didi was valued at about $51.6 billion at the end of last year, which assumes that Uber didn't sell down any of its stake in the Chinese company in the last three months of the year.
While that number looks pretty enough, Didi was actually valued at $56 billion at the time of its last major fundraising in December 2017. That means the company's value actually fell around 8% between the end of 2017 and the end of last year. 
And Chinese regulators have yet to approve the 2016 Uber-Didi deal, so there is the risk that it gets unwound (Bloomberg).
The S-1 also reveals that the company is cooperating with the Department of Justice in an investigation into possible violations of the Foreign Corrupt Practices Act (FCPA Blog):
We received requests from the DOJ in May 2017 and August 2017 with respect to an investigation into allegations of small payments to police in Indonesia and other potential improper payments in other countries in which we operate or have operated, including in Malaysia, China, and India.
7. Worthy of your time
Caixin - New World Bank Head Softens Tone on China
CNN - Mandarin is weaving its way into Africa, one classroom at a time
New York Post - A tale of two Juul pods: China's counterfeits pose a threat to US
CGTN - Jamaica endorses China's Belt and Road Initiative
Foreign Policy - U.S. Military Wary of China's Foothold in Venezuela
Washington Examiner - Sen. Rick Scott: Russian and Chinese military could "hit Florida" from Venezuela
South China Morning Post - Alibaba's Jack Ma defends China's 996 schedule as tech workers protest against long working hours
ESPN - China's Han Xu aims big at WNBA draft
The New York Times - A White Restaurateur Promoted "Clean" Chinese Food. The Backlash Didn't Take Long
Taiwan Sentinel - The Battle Between Taiwan's Democratic Ideals and China's Subversive Proxies: Where Do We Draw the Line?
This week's issues of my Sinocism China Newsletter