Axios China
April 15, 2020
Welcome back to Axios China. This week we've got coronavirus risks and opportunities, WHO funding, complaints of racism in China, and lots more.
Today's newsletter is 1,578 words, a 6-minute read.
1 big thing: With global leadership at stake, China and U.S. both fumble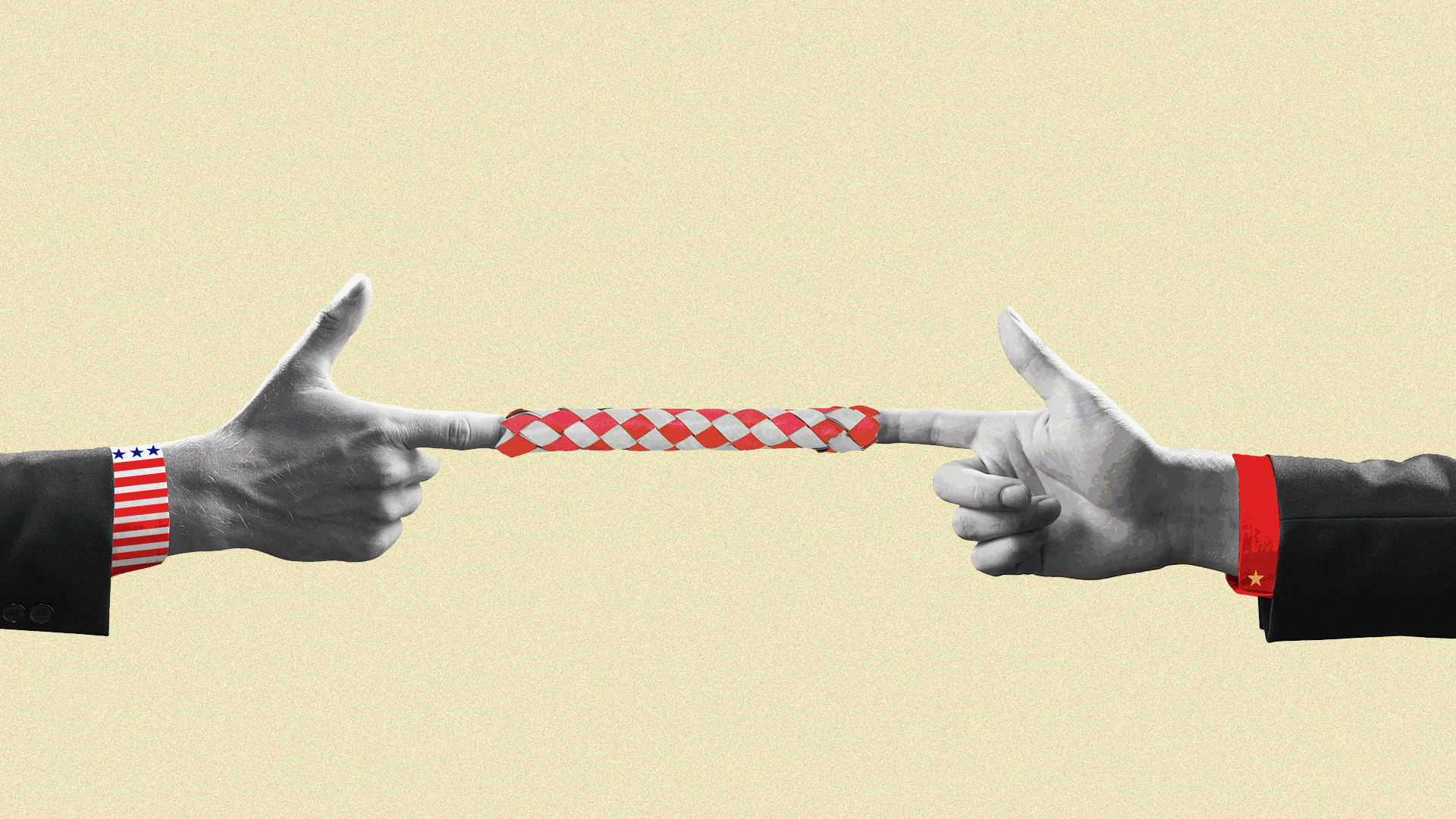 As the U.S. embraces President Trump's "America First" mantra and steps away from its traditional global leadership role, China is aggressively looking to fill the void but has so far come up short, my colleague Dion Rabouin and I write.
Why it matters: The coronavirus pandemic desperately needs a united global response, but the U.S. and China are instead upping the ante in a battle for global supremacy that could leave both countries in worse positions.
A win for China's self-confidence: Despite doubts about the veracity of the coronavirus data China has publicly released, it is undeniable that China's tough measures to stem the spread of infections worked and that much of the country is well on its way to recovery.
"When China emerges from this, the narrative will be that this is a political system that has shown great resilience and fortitude in dealing with a once-in-a-century crisis," says Jude Blanchette, the Freeman chair in China studies at the Center for Strategic and International Studies.
Yes, but: Many Chinese people remain angry about the government's early cover-up and its ongoing suppression of information related to the epidemic.
Meanwhile, in the U.S., the level of catastrophe will likely damage confidence in the government and perhaps even in the political system itself.
The yuan's lost opportunity: While the Trump administration has dropped the ball, "the Federal Reserve has made a breathtaking expansion as basically central banker to the world," Kori Schake, director of foreign and defense policy studies at the conservative American Enterprise Institute, said during a recent media call.
A global shortage of dollars and panic-induced selling in financial markets at the onset of the pandemic could have bolstered China's case for the world to move away from the greenback.
Instead, the Fed's fast action to inject trillions of dollars into the financial system and open dollar swap lines with central banks around the world has had the opposite effect.
"This crisis has shored up and spotlighted the strength of the dollar," Joshua Meltzer, a senior fellow at Brookings Institute, tells Axios.
"It underscores that when there is a crisis, the only asset anyone wants to hold is dollars."
Winning, and losing, hearts and minds: China's highly publicized campaign to provide needed medical aid and supplies to countries in Europe, Africa and the Americas, including the U.S., has been mired in controversy.
The medical assistance has been widely welcomed, but numerous shipments, including to Spain, Turkey and the Czech Republic, have included thousands of faulty and unusable devices.
The U.S., meanwhile, has been slow to announce medical aid and largely abdicated global leadership on the issue, with the Trump administration preferring to deflect blame for the domestic outbreak by focusing on China's missteps.
What to watch: China could still draw more of the world into its orbit as COVID-19 is likely to decimate economies in much of Africa, Latin America, the Middle East and the Indian subcontinent, which already receive economic assistance from Beijing and will be looking for more.
But the U.S. remains the world's largest economy and home of the global reserve currency, uniquely positioning it to help offset the looming crisis by leading debt-reduction and aid packages.
The bottom line: China and the U.S. have stumbled but both still have powerful incentives to help dig the world out of its economic hole.
Bonus: The U.S. gives far more money to the WHO than China does
What's happening: President Trump announced yesterday that the U.S. would suspend funding for the World Health Organization, pending a review. Rising scrutiny of the WHO, and especially the perception that China wields strong influence over it, has led GOP leaders to call for funding cuts.
The U.S. is by far the largest single contributor to the WHO.
In 2018–2019, according to information on the WHO website, the U.S. provided 14.67% of the WHO's total funding, whereas China provided just 0.21%.
Why it matters: Threats to cut funding could bring the WHO more in line with U.S. wishes — or it could have the opposite effect, causing it to rely more heavily on Beijing.
2. Complaints of racism mar China's global image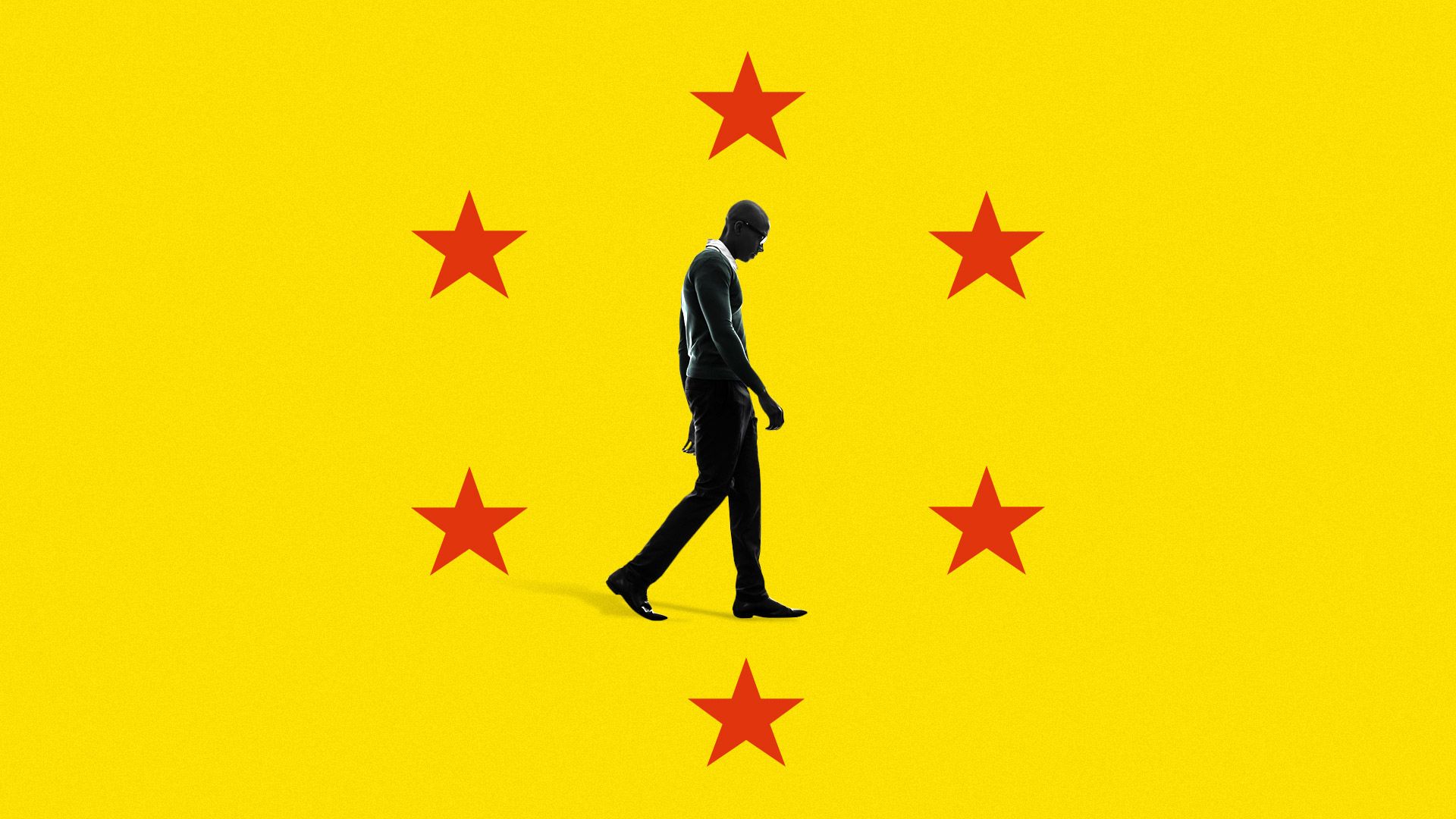 African nations are expressing concern about abusive and discriminatory treatment of Nigerians, Kenyans and other African citizens living and working in the southern Chinese city of Guangzhou, my colleague Dave Lawler and I write.
Why it matters: This is the latest public relations disaster for China amid its widespread propaganda campaign to recast itself as a global health leader, rather than as the origin of a global pandemic.
What's happening: Many African residents in Guangzhou have been subjected to discriminatory coronavirus testing, forced into quarantine or even evicted without cause.
The scenes have created an international uproar. About a dozen African governments have summoned their respective Chinese ambassadors to express outrage at the treatment of their citizens in China.
"The singling out of Africans for compulsory testing and quarantine, in our view, has no scientific or logical basis and amounts to racism towards Africans in China," wrote African ambassadors in Beijing in a joint letter sent to China's Foreign Ministry, according to the Wall Street Journal.
The big picture: Racism against black people is common in China, and it has a history that stretches back decades.
In 1988, hundreds of Chinese students in Nanjing rioted in protest of African students who were studying at a local university. More than a dozen people were injured.
The pandemic is exacerbating underlying racism. Some Chinese people view African countries and their populaces as dirty and "uncivilized," and thus believe wrongly that Africans are more likely to transmit the coronavirus.
But Chinese people are reluctant to admit racism exists in China, said Guangzhi Huang, an assistant professor at Massachusetts College of Liberal Arts who researches anti-black racism in China.
"The general public believes that racism is a Western problem because they believe that China is a racially monolithic country," said Huang.
What they're saying: Chinese government officials have responded by denying anything bad is happening in Guangzhou.
"It is harmful to sensationalize isolated incidents," the Chinese Embassy in Zimbabwe wrote in an April 11 statement posted to Twitter. "To misrepresent this as tensions between nations and races is dangerous."
The bottom line: The incidents undermine Beijing's attempts to rehabilitate its global image after its early handling of the coronavirus outbreak.
"If they acknowledge the racist treatment that they have for Africans in Guangzhou, this would hurt the campaign to improve their image," said Huang.
Go deeper: Read the full story on the Axios stream
3. China already has a WHO alternative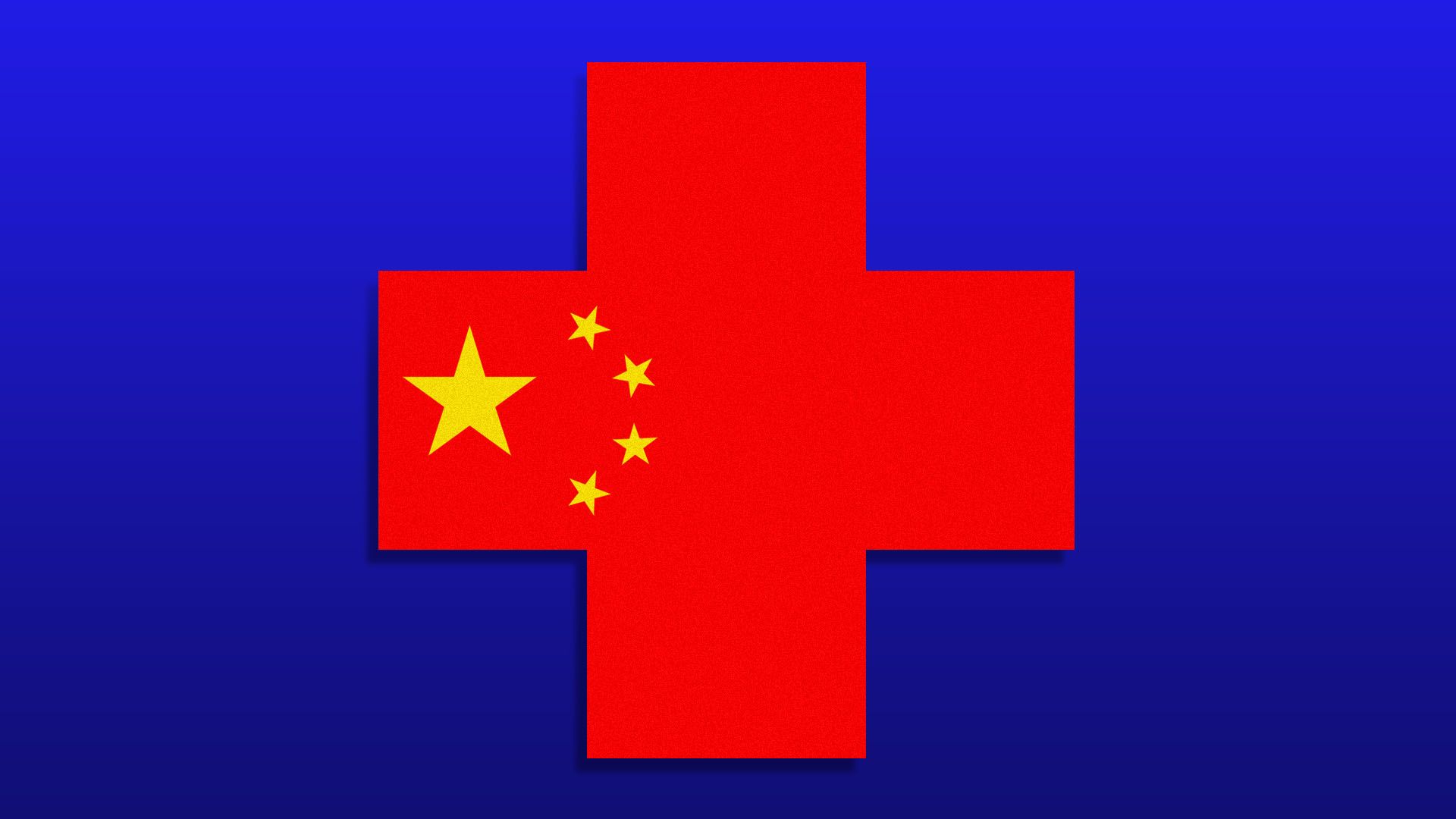 We've all heard of China's Belt and Road Initiative (BRI), which I have described as a growing global network of "Chinese-led, largely opaque alternatives to Western-led institutions and global norms."
But Western observers have tended to ignore a BRI-linked initiative that Chinese President Xi Jinping has recently touted — the "Health Silk Road" (健康丝绸之路).
Xi has alluded to the initiative in phone calls and letters with several European heads of government since the coronavirus pandemic began, including Italian Prime Minister Giuseppe Conte and French President Emmanuel Macron.
Why it matters: "It is the clearest example of the fact that BRI is not about infrastructure construction, but a broader effort to redraw the world according to Beijing's preferred design," said Nadège Rolland, a senior fellow at the National Bureau of Asian Research.
The intrigue: In August 2017, the then-new, China-backed WHO director-general, Tedros Adhanom Ghebreyesus, gave a speech hailing the Health Silk Road's creation.
"President Xi's proposal for a Health Silk Road, which strengthens and renews ancient links between cultures and people, with health at its core, is indeed visionary," said the WHO chief. "If we are to secure the health of the billions of people represented here, we must seize the opportunities the Belt and Road Initiative provides."
Details: The Health Silk Road "is not a multilateral institution per se," said Rolland. "It's more a hub-and-spoke organism, like the 17+1 model: China at the center, with multiple bilateral arms extending outwards."
The big picture: China is seeking to position itself as a global leader that can be relied on in times of crisis.
The BRI, and its affiliated Health Silk Road, are both a rhetorical and an organizational means of defining the economic and geopolitical relationship between China and other countries as that of magnanimous leader and grateful followers.
Go deeper: A China-centric 21st century
4. What I'm reading
Deadly silence: China didn't warn public of likely pandemic for 6 key days (Associated Press)
New documents obtained by the AP show that Xi Jinping knew the novel coronavirus was transmissible between people by mid-January but didn't warn the public for six more days — a key period of time when about 3,000 more people in Wuhan became infected.
Health and influence: How WHO became China's coronavirus accomplice (Foreign Policy)
A key quote in the piece from Steve Tsang, director of the China Institute at the SOAS University of London: "I thought the greatest success of the Chinese party-state was in getting the WHO to focus on the positive sides of China's responses and ignore the negative sides of the responses. ... With the WHO presenting China's responses in a positive light, the Chinese government is able to make its propaganda campaign to ignore its earlier mistakes appear credible."
What goes around: Infodemic infects Chinese-Russian relations (EurasiaNet)
"Somewhat ironically, a major source of the friction is a lack of candor concerning the pandemic. ... Anger is now building in China over a growing perception that Russian authorities have deliberately concealed the extent of the pandemic in Russia."
Dear Beijing: International open letter against the CCP's rule by fear — and its accomplices (European Values Center for Security Policy)
Members of parliament and former government officials from several European nations, along with academics and researchers, have issued an open letter denouncing China's coronavirus cover-up, related detentions and information suppression.
5. 1 sports thing: Michael Jordan wins trademark suit in China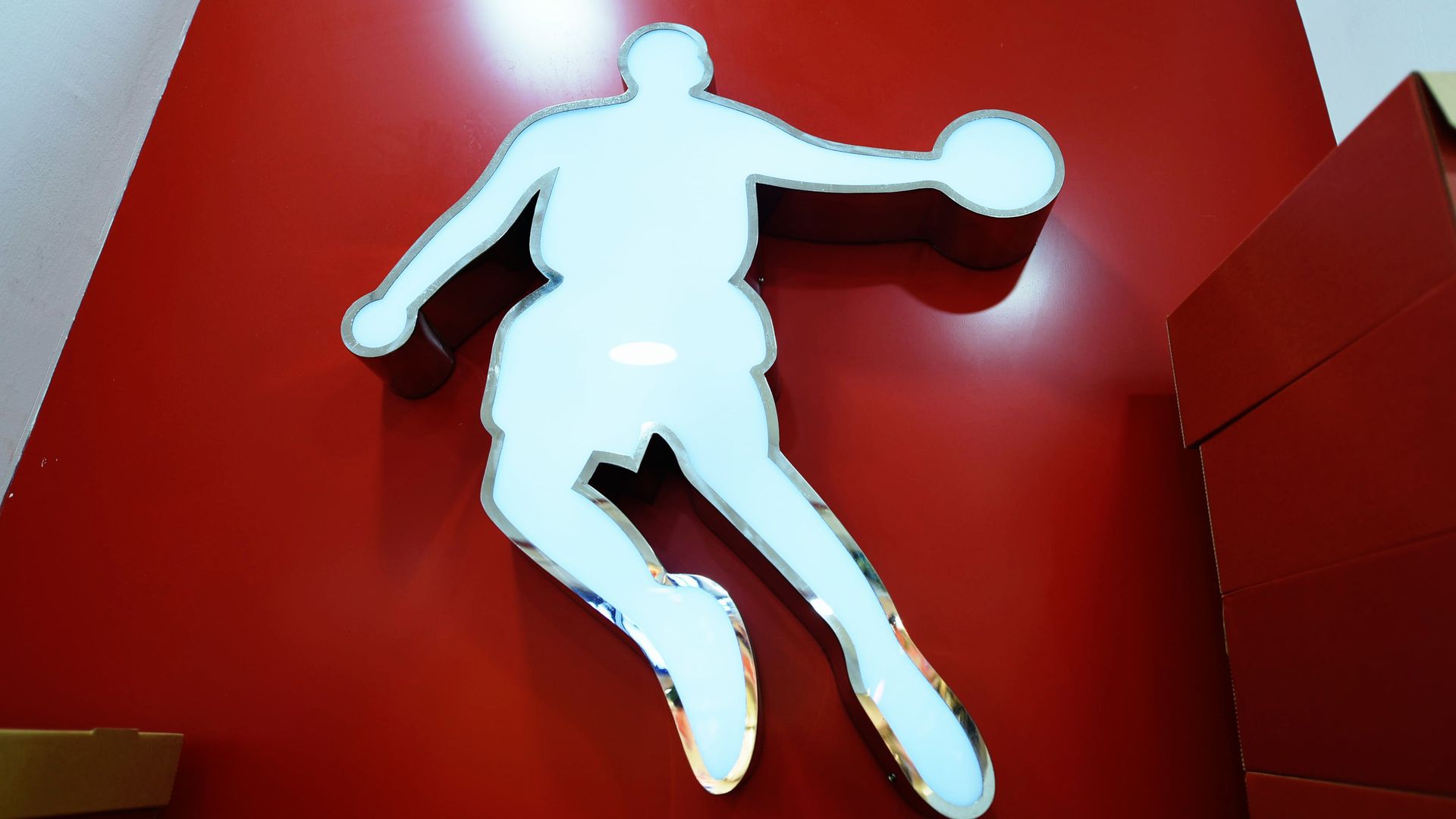 After eight years' worth of court battles, Michael Jordan has won the fight against a Chinese sportswear company calling itself "Qiao Dan" — Jordan's name in Chinese — and using a logo with a silhouette of a jumping man similar to Jordan's own logo.