Axios China
April 08, 2020
Welcome back to Axios China. Today we've got a special global edition, with a focus on Beijing's relationship with India, Venezuela and Taiwan, plus how Chinese people view American democracy. And lots more.
If you're enjoying this newsletter, do consider forwarding it to colleagues and friends. They can sign up here.
Today's newsletter is 1,626 words, a 6-minute read.
1 big thing: Indians look to Taiwan amid China's coronavirus missteps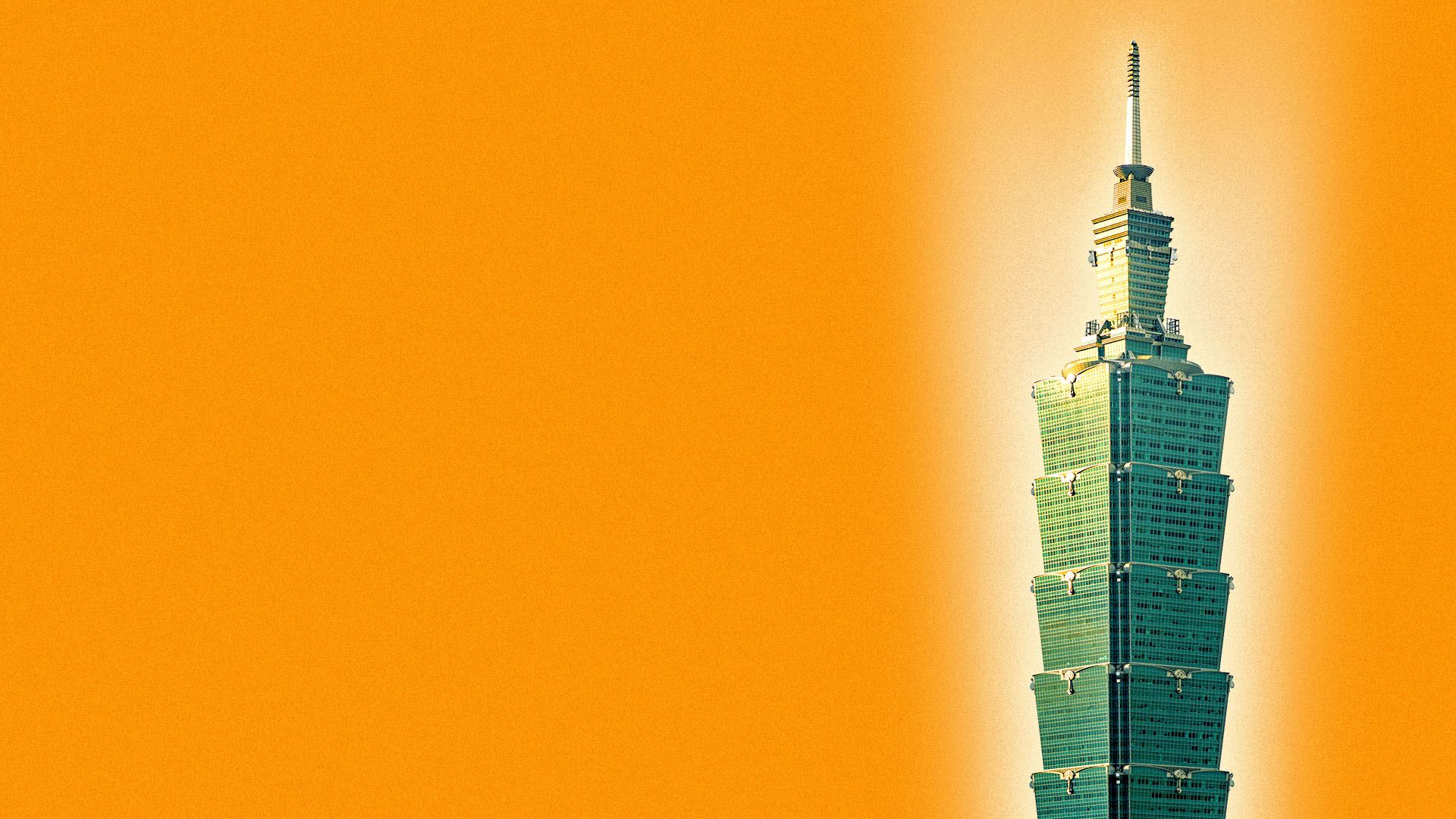 Many Indians are angry at China and the World Health Organization for the perceived mishandling of the coronavirus.
The efficiency and transparency of Taiwan's response to the epidemic, in contrast, has made it a topic of renewed sympathy and interest in India.
Why it matters: The coronavirus crisis is showcasing Taiwan's democratic system of governance on an international stage, the biggest soft power win for the country in years.
What's happening: On social media and in articles and TV news shows, Indians are expressing anger at China and praise for Taiwan for their respective responses to the coronavirus.
India is currently under a three-week nationwide lockdown to slow the spread of the virus.
Many Indians blame China for withholding information about the coronavirus until late January and allowing its spread abroad.
The World Health Organization followed China's lead and did not make public information that Taiwan had provided to it on Dec. 31 indicating the coronavirus was easily transmissible between humans. China has blocked Taiwan's membership in the WHO.
A cartoon criticizing WHO chief Tedros Adhanom Ghebreyesus as beholden to China was widely shared among Indians on social media.
What they're saying: "The Taiwanese authorities have come out reasonably well whereas Chinese authorities have come out relatively poorly," said Gautam Bambawale, former Indian ambassador to China, in an interview with Axios.
"Indians are very upset with China," said Tanvi Madan, a senior fellow specializing in Indian foreign policy at the Brookings Institution, with "the ways that China has misled people, how it's trying to use this discussion for propaganda purposes."
China's recent global propaganda blitz has also backfired to some extent.
"By highlighting its own apparently successful effort to slow the virus's spread, and showcasing medical assistance to badly hit countries like Italy and Spain," wrote Sadanand Dhume, a columnist for the Wall Street Journal, "Beijing comes across as the geopolitical equivalent of the arsonist who lives in a neighborhood with a well-run fire station."
On March 31, the Chinese Embassy in New Delhi released a statement criticizing Indian news reports that suggested Taiwan should join the WHO.
"Any questions about Taiwan's participation in international organizations must be arranged under the One-China principle," said embassy spokesperson Ji Rong, who added that articles suggesting otherwise "seriously violated" the one-China principle.
Background: India's relationship with China is somewhat tense but stable.
The two countries have a long-running border dispute in Arunachal Pradesh, in India's far northeast.
India granted diplomatic recognition to Beijing in 1950, decades before the United States did the same. India and China just celebrated their 70-year anniversary of formal diplomatic ties.
India maintains strong economic ties with Taiwan. Although India follows a one-China policy, it stopped publicly affirming the policy in 2010 over discontent with China's support for Pakistan and Kashmir.
What to watch: While Indians themselves are experiencing a surge of anti-China sentiment, New Delhi has avoided actions and statements that might rile Beijing.
But the growing popularity of Taiwan could strengthen unofficial ties, said Bambawale.
"I think the economic and cultural relationship between India and Taiwan is set to expand."
2. Venezuelan regime looks to China as coronavirus crisis approaches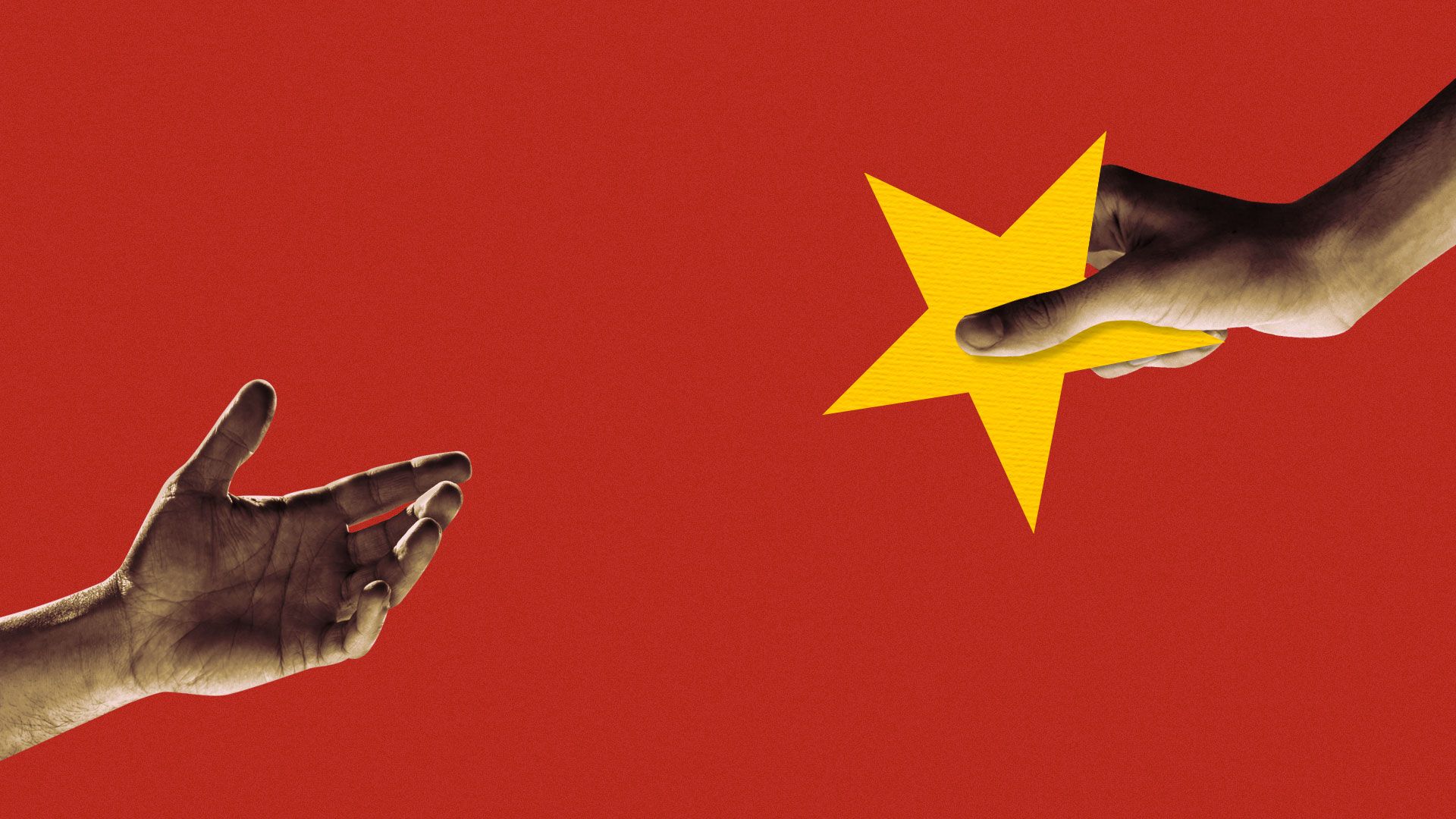 In the depths of an economic crisis, with few well-equipped hospitals and spotty access to running water and electricity in some places, Venezuela will struggle to cope with its coronavirus outbreak without international aid.
Why it matters: While the U.S. is attempting to oust Nicolás Maduro's government, and most in the region and around the world treat Maduro as a pariah, China is extending a helping hand. The Venezuelan opposition, meanwhile, fears Maduro will use the crisis to enhance his international legitimacy, Axios' Dave Lawler and I write.
"If we don't have clear accountability and transparency to know where the money goes, we can't accept that the regime administers this money."
— Manuel Avendaño, director of international relations for the Juan Guaidó opposition government, in an interview with Axios
The backstory: The U.S. and dozens of other countries recognized National Assembly President Juan Guaidó as Venezuela's rightful interim leader in early 2019, after Maduro claimed victory in a disputed election.
Guaidó's push for the presidency sputtered over the course of 2019, and Maduro remains in the presidential palace despite crushing U.S. sanctions and, more recently, drug trafficking charges.
China, Russia and Cuba continue to help prop up his government.
Beijing, meanwhile, has also attempted to marginalize Guaidó internationally. In 2019, China's refusal to grant Guaidó's representative a visa to attend the Inter-American Development Bank's annual meeting in Chengdu resulted in its cancellation.
The power struggle in Caracas has imbued desperately needed humanitarian efforts with political significance.
The U.S. has offered aid but refused to work directly with Maduro's government or to loosen sanctions that could make medical supplies harder to obtain.
The International Monetary Fund, meanwhile, rejected Maduro's request for $5 billion to deal with the crisis on the basis that he lacks international recognition.
That has left Caracas leaning more heavily on Beijing than ever before.
China has sent supplies and is in talks about providing financial relief to Venezuela, which is behind on payments on a massive loan granted by China in 2010.
Chinese officials also haven't been afraid to use harsh rhetoric to keep the Maduro government in line. In a strident March 18 Twitter thread, the Chinese Embassy in Caracas criticized unnamed Venezuelan officials for referring to the coronavirus as the "Chinese" or "Wuhan" virus, ending the thread by saying these officials should "put on a face mask and shut up."
The big picture: "This circumstance is a great opportunity for China to enhance their role as a great power, supporting other countries in times of the coronavirus, and to try to step more into helping Maduro than before," said one official in the Guaidó government who requested anonymity because they were not authorized to speak to the media.
What to watch: The Guaidó government fears Maduro is trying to exploit the crisis to gain diplomatic recognition from more countries.
"When they sent the request to the European Union, they tried to get recognition from the European Union, instead of the Juan Guaidó government," said Manuel Avendaño, director of international relations for Guaidó's government, in an interview with Axios. He said that Caracas has tried the same tack with other governments as well.
"The money that comes to help people in Venezuela should be administered by NGOs, public health professionals, the WHO, the Inter-American development bank, and the Organization of American States," said Avendaño.
Otherwise, he says, it will disappear into the pockets of corrupt officials.
3. China turning away from U.S.-style democracy
Chinese views of the U.S. have soured dramatically over the past year according to polling from the Eurasia Group Foundation, Dave writes.
By the numbers: Most respondents in the 2019 survey said they'd like to see China's system of government become much or somewhat more like America's over the next 20 years.
Respondents one year later were about half as likely to feel that way, and twice as likely to want China's system to become much less like America's.
They were split over whether they approve of American ideas of democracy, with 21% disapproving (up from 16% in 2019), 28% approving (down from 44%) and 52% neutral.
Between the lines: The 2020 survey was conducted between Feb. 15 and March 3, when China was in the midst of its coronavirus crisis but the pandemic had not yet hit the U.S. with full force.
The authors point to the U.S.-China trade war and America's support for protests in Hong Kong as likely causes of the shift.
4. What I'm reading
China's mobile malware: Novel APT attacks targeting Linux, Windows and Android (BlackBerry)
An "active subcontractor ecosystem" of advanced persistent threat (APT) groups went undetected for nearly a decade with "direction being given by government personnel," a BlackBerry executive told Axios in an interview.
Why it matters: "We want our report to inform security strategies within industry so they can be more effective in stopping these kinds of attacks."
Ivory tower: An open letter to the people of the United States from 100 Chinese scholars (The Diplomat)
"At this stage of the pandemic, the exact source and origin of COVID-19 remain undetermined, but these questions are unimportant and finger pointing is demeaning and hurtful to everyone," they write.
My thought bubble: The repetition of a conspiracy theory about the origins of the virus — that it may not have originated in China — seems to undermine the letter's stated purpose of calling for U.S.-China cooperation.
Empty shell no more: China's growing footprint in Central and Eastern Europe (CHOICE)
Why it matters: "China has used Central and Eastern Europe as a testing ground for more activist party diplomacy led by the Chinese Communist Party," write 10 scholars from the region.
5. Between the lines on Chinese strategy
In this recurring feature, I highlight a Chinese Communist Party phrase that sheds light on the current news cycle.
What's happening: China's handling of the coronavirus has favorably highlighted the capability and transparency of Taiwan, which like China is also seeking to assist other countries in fighting the pandemic.
Beijing now aims to block and delegitimize Taiwan's efforts abroad.
The phrase: "yi yi mou du" (以疫謀獨), which means "using the pandemic to plot independence."
This new phrase, recently invoked by Chinese government officials, criticizes public health cooperation between Taiwan and foreign governments, and it casts those efforts as a cynical scheme to achieve independence rather than as genuine health initiatives.
What they're saying: On April 3, Zhu Fenglian at China's Taiwan Affairs Office denounced a recent statement of cooperation between Prague and Taipei.
Taiwan's leaders "engaged in these little tricks, not for the health and well-being of the Taiwanese people, but rather to 'use the pandemic to plot independence,'" said Zhu. "The plot will not succeed."
6. 1 hopeful thing: Port activity in Wuhan starts recovery
As China locked down for the coronavirus, activity at ports around the country slowed to a crawl, according to new HawkEye360 data.
What's happening: A strong recovery is underway in some locales, including Shanghai.
Wuhan's port activity remains suppressed, though it began to tick upward at the end of March.
Why it matters: The world is watching Wuhan's post-coronavirus recovery to see what might be in store for other hard-hit areas like New York City and northern Italy. Port activity is an early indicator.