Axios Chicago
September 21, 2022
🏙 Happy Wednesday! Today is National New York Day. Meh, we'll pass.
⛈ Today's weather: A slight chance of thunderstorms in the morning, with a high of 81.
🎂 Happy birthday to our Axios Chicago member Todd Young!
📘 Become an Axios Chicago member and contribute $100 or more between now and Sept. 30 to receive a copy of Axios' "Smart Brevity" book! Promotion Terms apply.
Today's newsletter is 692 words — a 2.5-minute read. It was edited by Everett Cook and copy edited by Rob Reinalda.
1 big thing: Mental health emergencies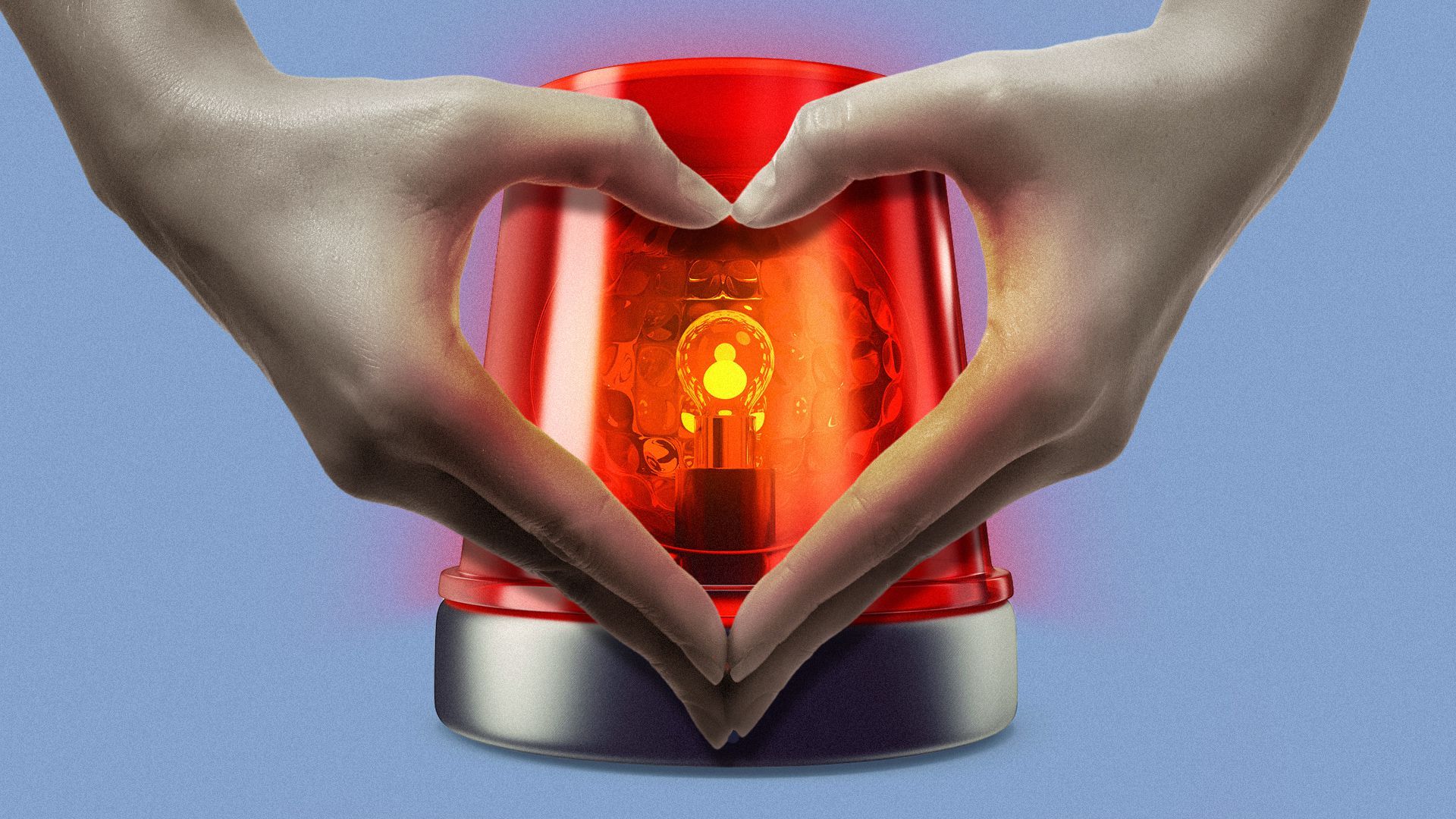 👋 Hey, it's Monica. A few weeks ago a friend called with an urgent question.
What happened: She saw someone having a mental health crisis on a street in Logan Square and wanted to call for help without involving police.
Context: I misunderstood the role of 988 operators, who I thought could dispatch mobile help. They can't.
Instead, they offer assistance to people in crisis over the phone.
Why it matters: Traditional sirens and police officers aren't always the ideal solution to a mental health crisis. Police responses to such situations have sometimes ended in tragedy.
But the city isn't currently set up to dispatch mental health professionals to all emergencies that could use them.
The intrigue: Some emerging programs can dispatch specialists to people in crisis.
The city's Crisis Assistance Response and Engagement (CARE) pilot launched last fall to dispatch mental health professionals, with or without crisis intervention trained police officers, through 911.
It currently serves Uptown, Lakeview, North Center, Auburn Gresham, Chatham, Gage Park, West Elsdon, West Lawn, Chicago Lawn and West Englewood.
Officials say they have already responded to nearly 400 calls without any use of force, arrests or significant injuries to staff.
What's more: A new Mobile Crisis Response Team was launched this summer by nonprofit Thresholds.
Contacted through (773) 572-5464, the program can send help to three ZIP codes covering parts of Lakeview, Uptown, Andersonville and Edgewater.
Yes, but: Both services are available only on weekdays during business hours, which is not the only time people go through a crisis.
The big picture: Other cities are piloting similar programs while collecting data on their efficacy and potential for expansion.
2. Chart of the day: Price increases
Chicago's year-over-year Consumer Price Index increases are higher than the national average.
New York, Los Angeles and Philadelphia had lower CPI increases.
But two of them have a higher cost of living than our city to begin with. So there's that.
3. Tips and hot links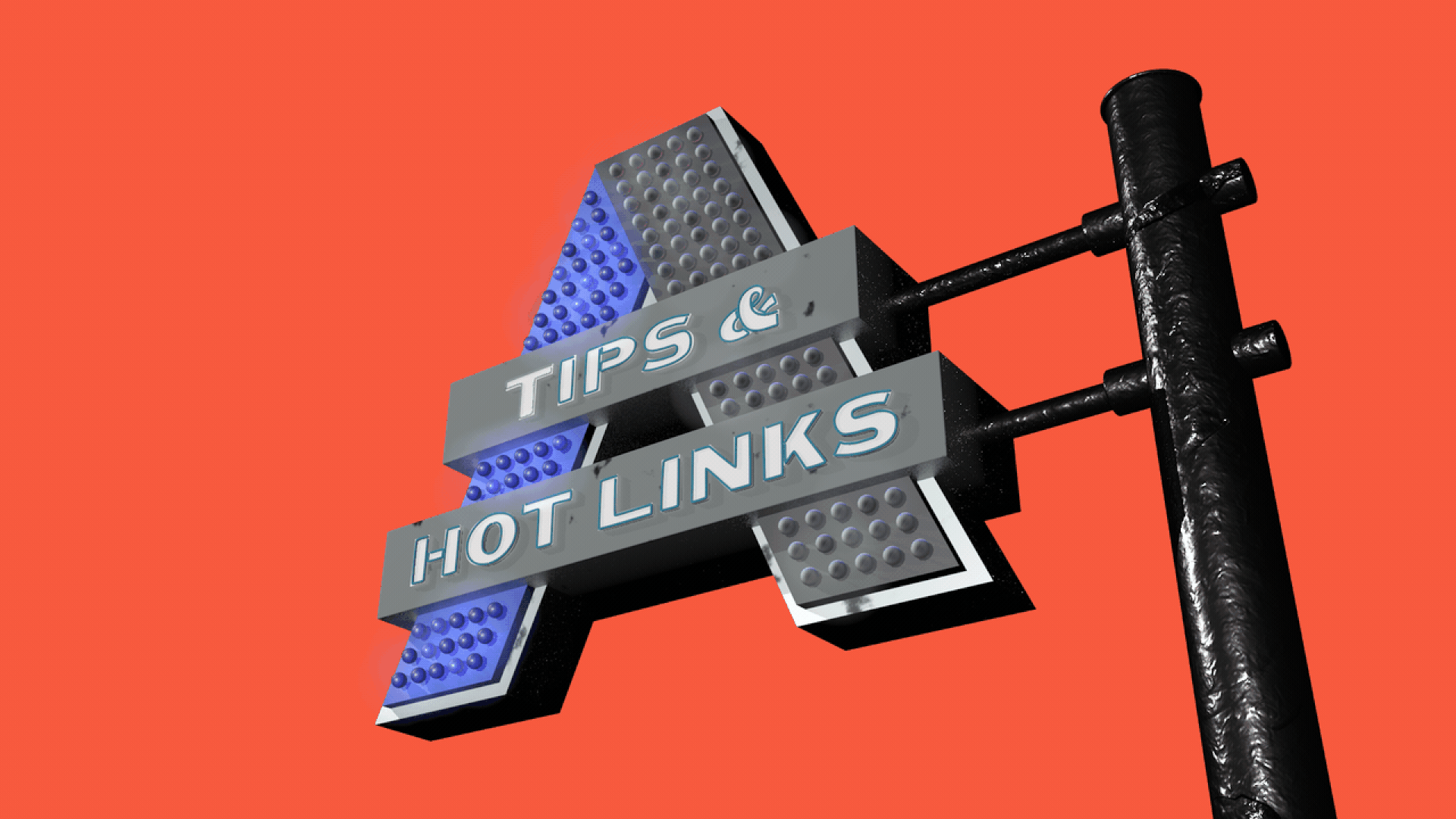 🏠 Chicago Coalition for the Homeless says the feds dramatically undercounted the city's 2020 unhoused population by ignoring those temporarily staying with others. (Tribune)
🏢 An explosion in a 35-unit Austin apartment building — one that has failed 12 inspections since 2010 — sent eight people to the hospital yesterday. (BlockClub)
🚨 A police source says the 3-year-old rescued from Lake Michigan on Monday was seen on surveillance video being thrown into the lake by a relative. (WGN)
💰 The Chicago Department of Water Management paid a $950K settlement to a former employee after his harassment suit charged the department, and the son of former Ald. Bernard Hansen, with "racist behavior." (SunTimes)
4. "Fiddler" plays grandly on Lyric stage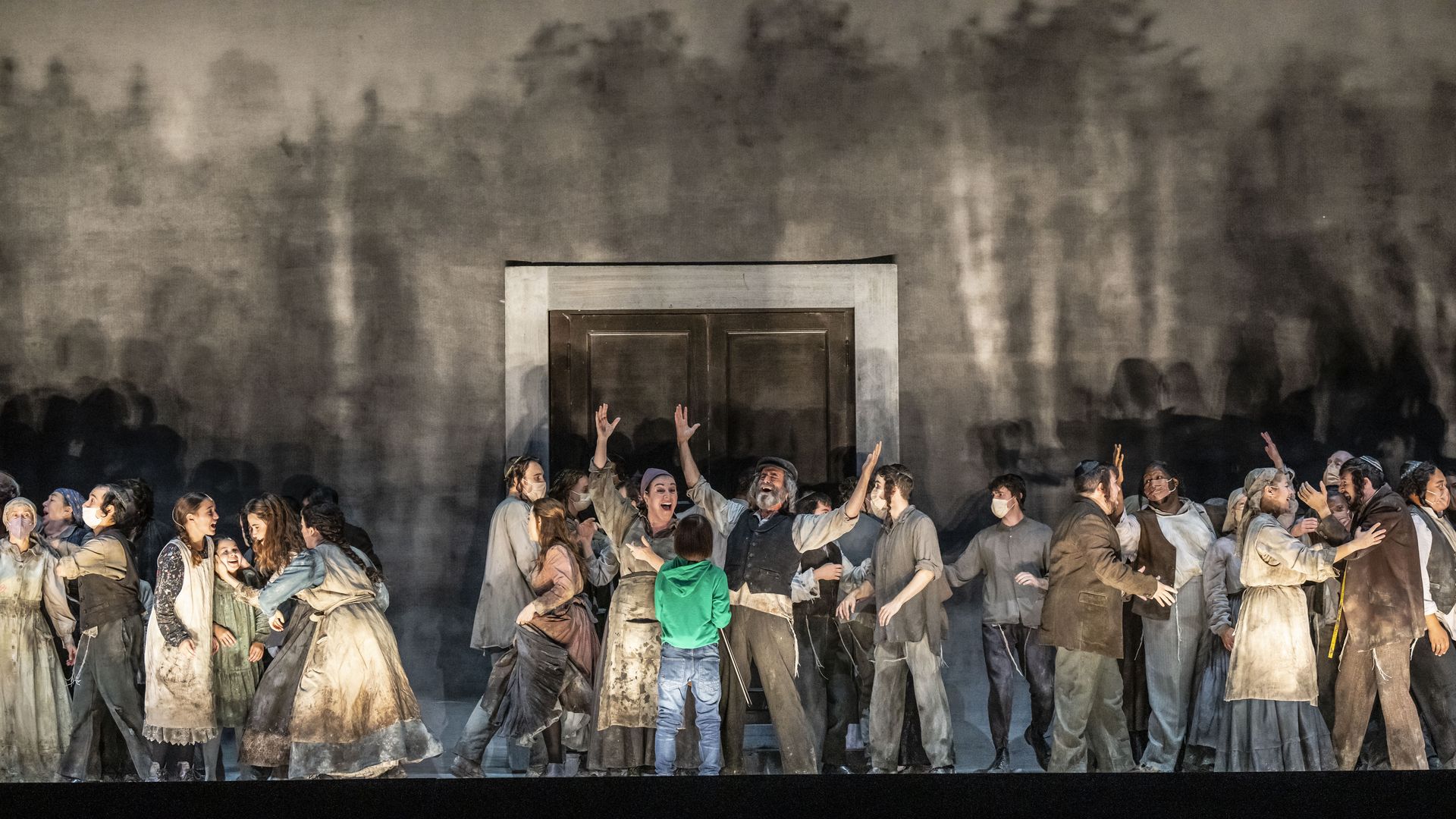 👋 Monica here. I recently caught the North American premiere of a spectacular production of "Fiddler on the Roof" by Lyric Opera of Chicago.
First staged in Berlin in 2017, the production by director Barrie Kosky supercharges the Tony Award-winning musical with a nearly 100-person ensemble, vibrant dance numbers, ingenious sets and a fifth-grade fiddler who scooters onstage in a green hoodie.
Despite its grandeur, the production works equally well in the musical's small, quiet moments.
What's more: The Tribune's Chris Jones called it "breathtaking."
If you go: Tickets start at $40, with performances through Oct. 7.
Now hiring: New job openings
5. Where's Monica? Cantigny Park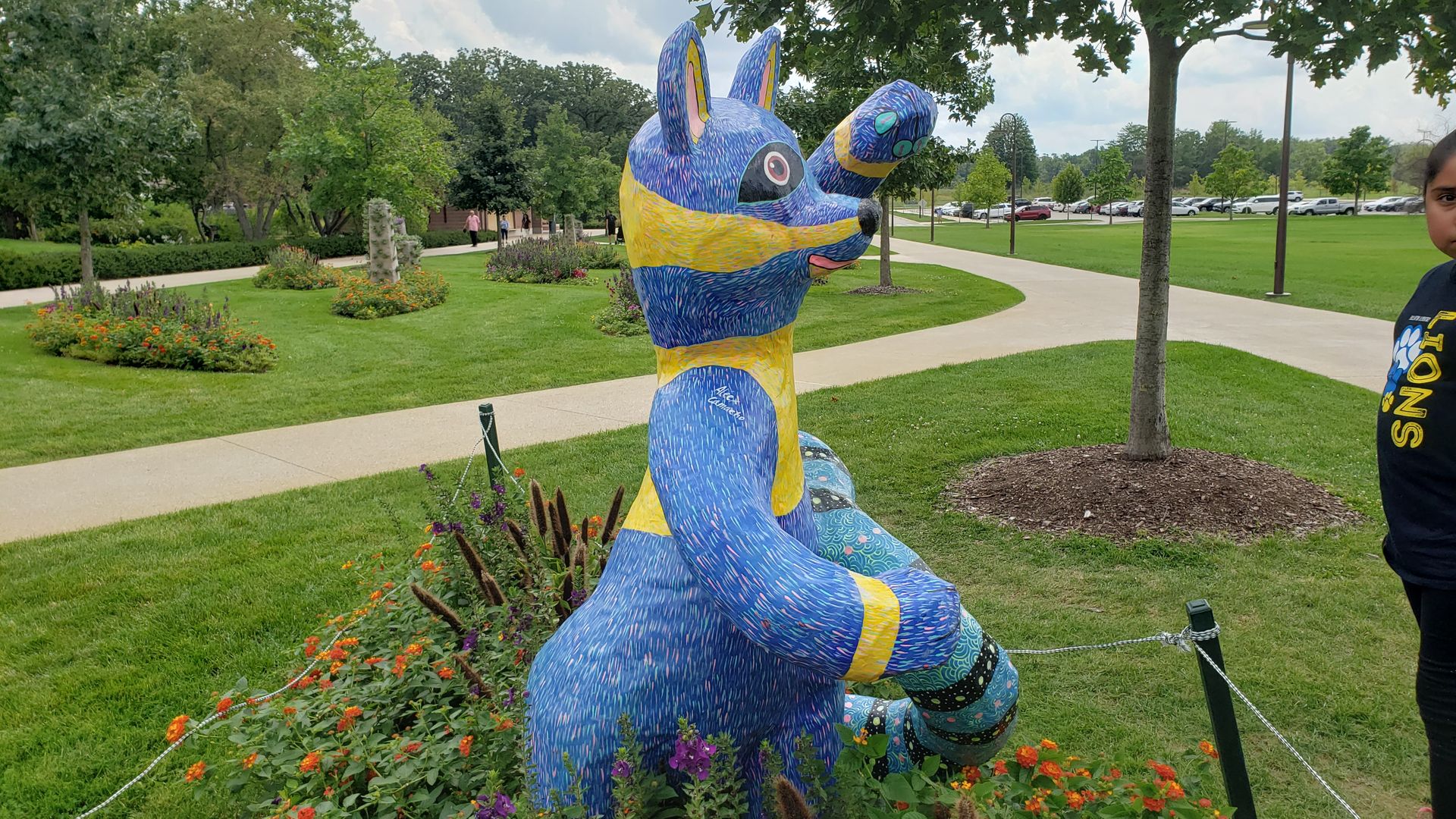 Nearly 100 of you guessed correctly that Monica was at Cantigny Park in Wheaton.
Context: Pronounced can-TEE-nee, the huge estate was home to Col. Robert McCormick, who ran the Tribune for four decades until his death in 1955.
Fun facts: McCormick made Tribune writers use simplified spellings — like thru and tho for through and though — which the paper continued until 1974.
His maternal grandfather, Joseph Medill, served as Tribune editor and as mayor at different times. Can you imagine that today?
Quick take: On my recent first visit to Cantigny, I was wowed by the grounds and the current exhibit of Alebrijes, artistic depictions of imaginary creatures by four Mexican artists; it runs through October.
👏 Congrats to Jim L. and Lisa S., whose names we picked out of a WWI helmet to win Axios swag at our next live event!
Our picks:
🌴 Justin is in Los Angeles this week for the Online News Association conference. Tonight, he's going to Troubadour and Rainbow to relive his '80s hair metal memories.
🎻 Monica is toiling away as a solo newsletter writer while Justin attends important conference panels, lectures and parties in California. Cue the violins.